When it comes to dorms, more often than not we get to our dorm room and it becomes an expectations-vs-reality situation. You expect the rad room that movies seem to think dorms look like…and end up opening the door to what looks like a glorified closet with a grimy window.
Dorm rooms may not be an Instagram-worthy dream room from the start, but that doesn't mean they can't look like one! It just takes a little decorating muscle.
Here are 12 ways to make your dorm room rad.
. . .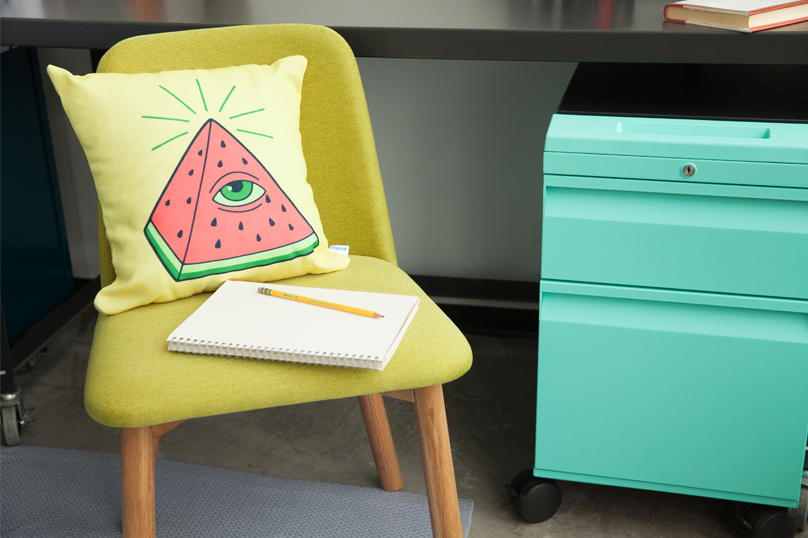 1. Maximize the space you have
Have a place for everything – that's key to make your small space look, well, spacious!
Have some knick-knacks or plants you don't want to fill your desk space up with? Use the top of your mini-fridge as a makeshift display to put things. Get hanging picture holders rather than filling your desk and nightstand with frames. Consolidate clutter in bins you can hide under the bed/in your closet, or have nice looking containers you can keep things in.
2. Avoid the basic poster sale posters
Nothing makes a dorm room feel more like a typical dorm room than posters. Not to mention, with all the poster sales that go on around campus, it's easy to get the same ol' posters everyone ends up pasting on their walls. Plus, they don't really last.
Instead of getting the classic Van Gogh Starry Night or Audrey Hepburn poster everyone gets, curate some unique prints to make a gallery wall that will last and give your walls an artsy, unique look without breaking that college student bank.
Shop wall art here!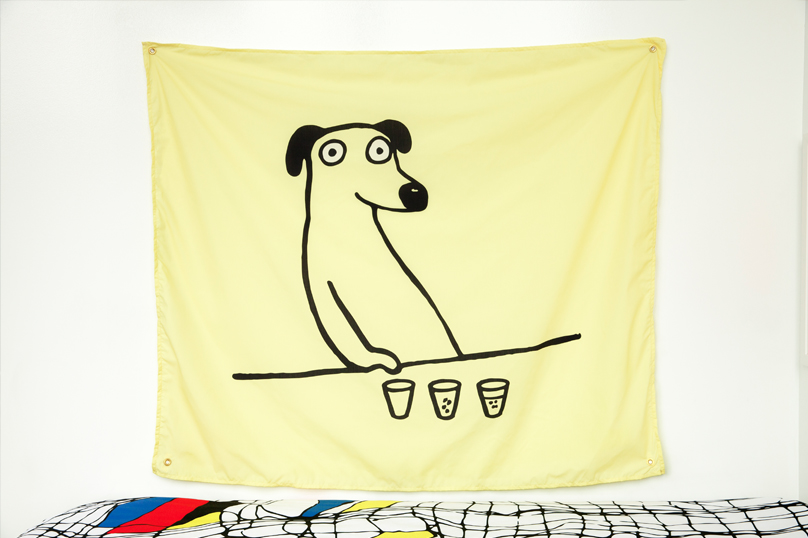 3. Cover those walls with tapestries
The best part about tapestries is that not only do they look great and cover a lot of wall space, they're also easy to save for your next place. Mix up your wall art with some tapestry action.
Shop tapestries here!
4. Mirrors make a space feel bigger
Hanging a door mirror on the inside of your bedroom door or over your closet door is not only a nice way of being able to check yourself without having to make the trip to the dorm bathrooms – it also makes the room look a little bit bigger (plus, them "first day" selfies tho).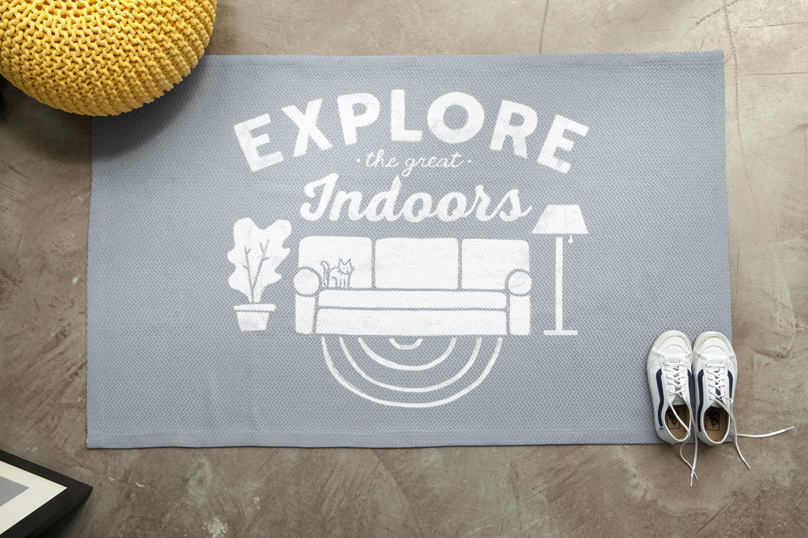 5. Rugs to cover gross floors
Carpet, tile, hardwood, doesn't matter – dorm floors are gross. Throw a throw rug or two to cover your floor – next to your bed, by your desk, etc., to separate your feet from the floors so you can set your feet free.
Plus, they really tie a room together…
Shop rugs here!
6. Lots of lighting
Try lamps with warm lighting to offset those nasty dorm fluorescents to make your space cozy, maybe a floor lamp as well.
You can also work some magic with string lights – put them in a glass jar to make a cool, glowy decoration. Or hang them around your wall art display or tapestry to frame your gallery and to throw some nice lighting.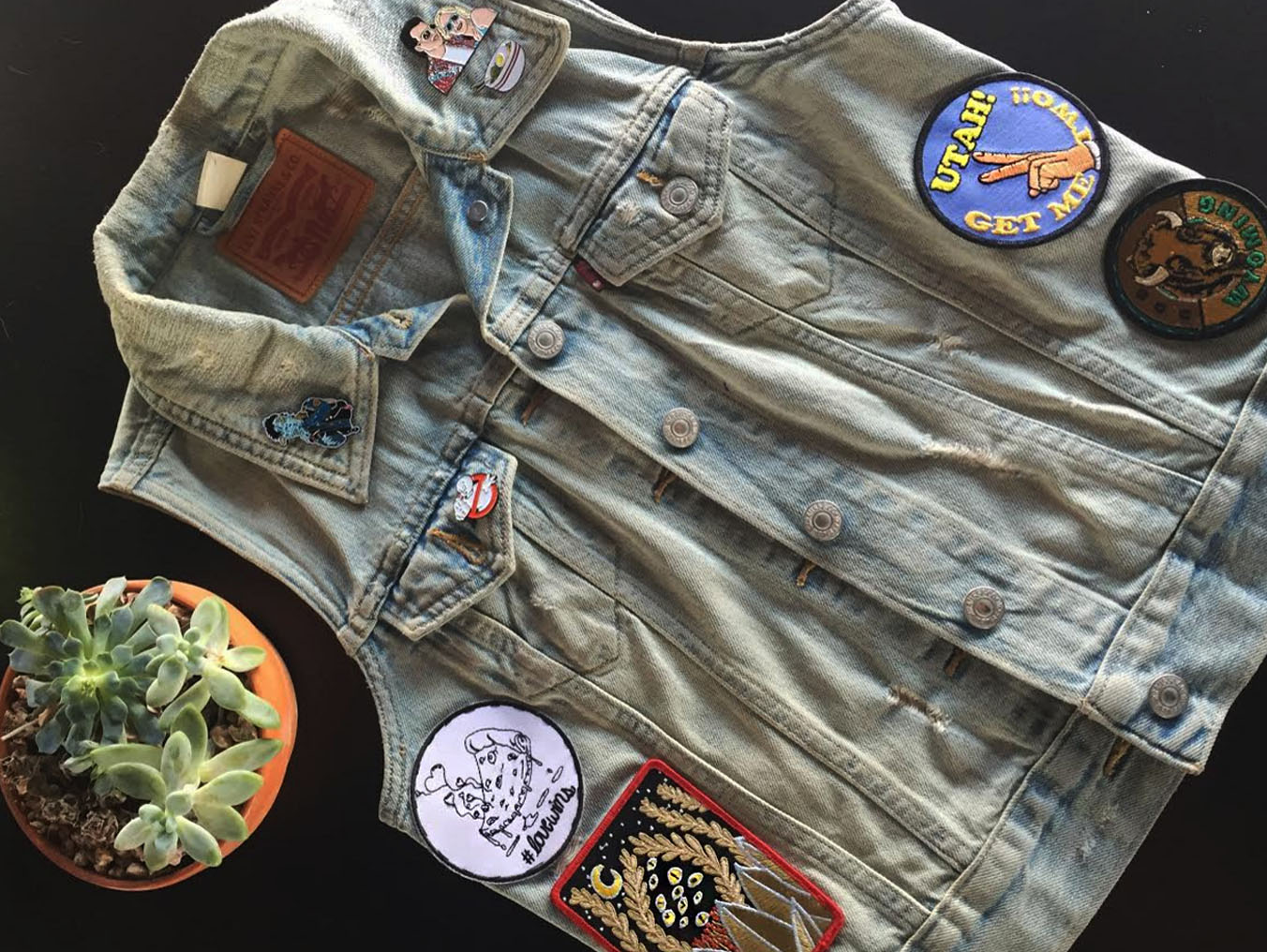 7. Use your accessories as art
Have a lot of jewelry? Make a little branch art wall art piece to hang it on. Have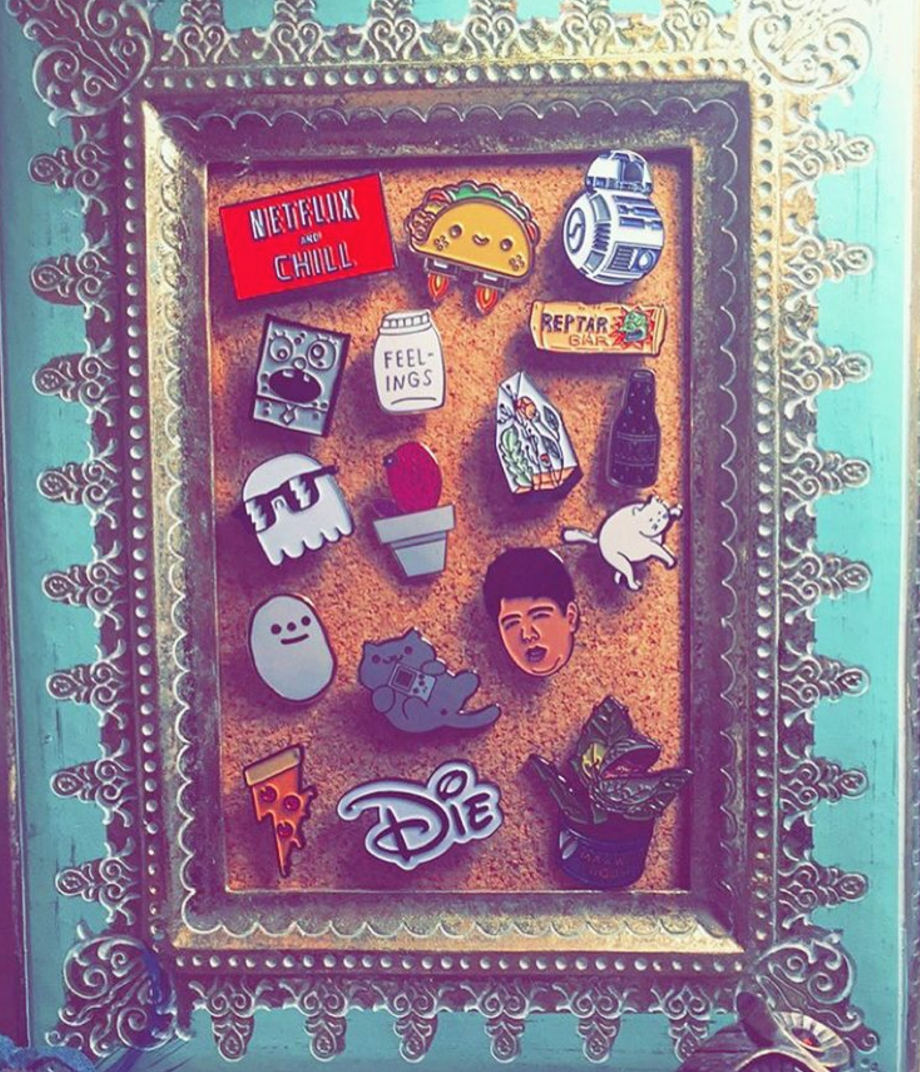 a ton of scarves? Hang them on hooks on the back of your door (or if you want to be super practical, tie them all to the bottom of a clothes hanger for a little piece of (very) DIY artsy storage.)
My favorite thing lately has been making art out of pins. Frame a piece of cork board (get it at Michaels!) or just hanging a bulletin board and filling it with pins is a great way of storing your pins while also using them to make a super unique piece of art (and conversation piece!)
8. Loft your bed (srsly)
Dude just do it. 1: This give you so much extra storage space, 2: when in your life are you going to be able to loft your bed again? Answer: never, I never did it and apparently it's not "cool" to loft your bed as a 25-year-old, so opportunity missed, and 3: you can make a little cave (or fort) for your desk, a futon, or just hangin' out.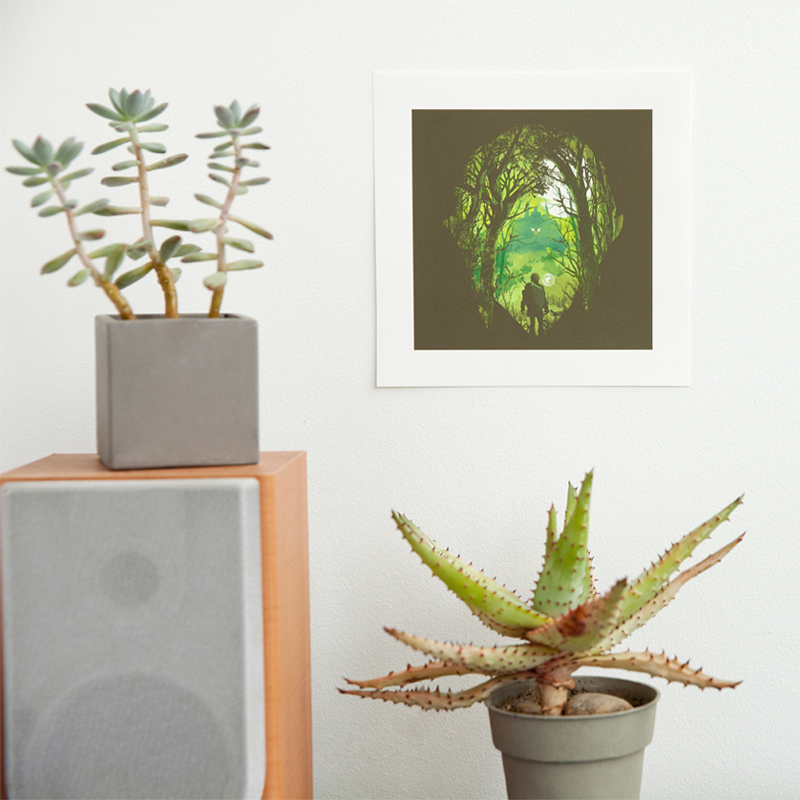 9. Plants
Plants always brighten up a space. Making a little dorm garden is a great way of adding a little visual interest to your place and a way to dress it up a little. If you have a lot of sunlight, succulents and air-plants are the perfect plant because they don't take much care.
10. Throw in some throw pillows
Not only do pillows dress up a space; they also serve as great makeshift floor pillows for guests and pillows for guests to crash on.
Shop throw pillows here!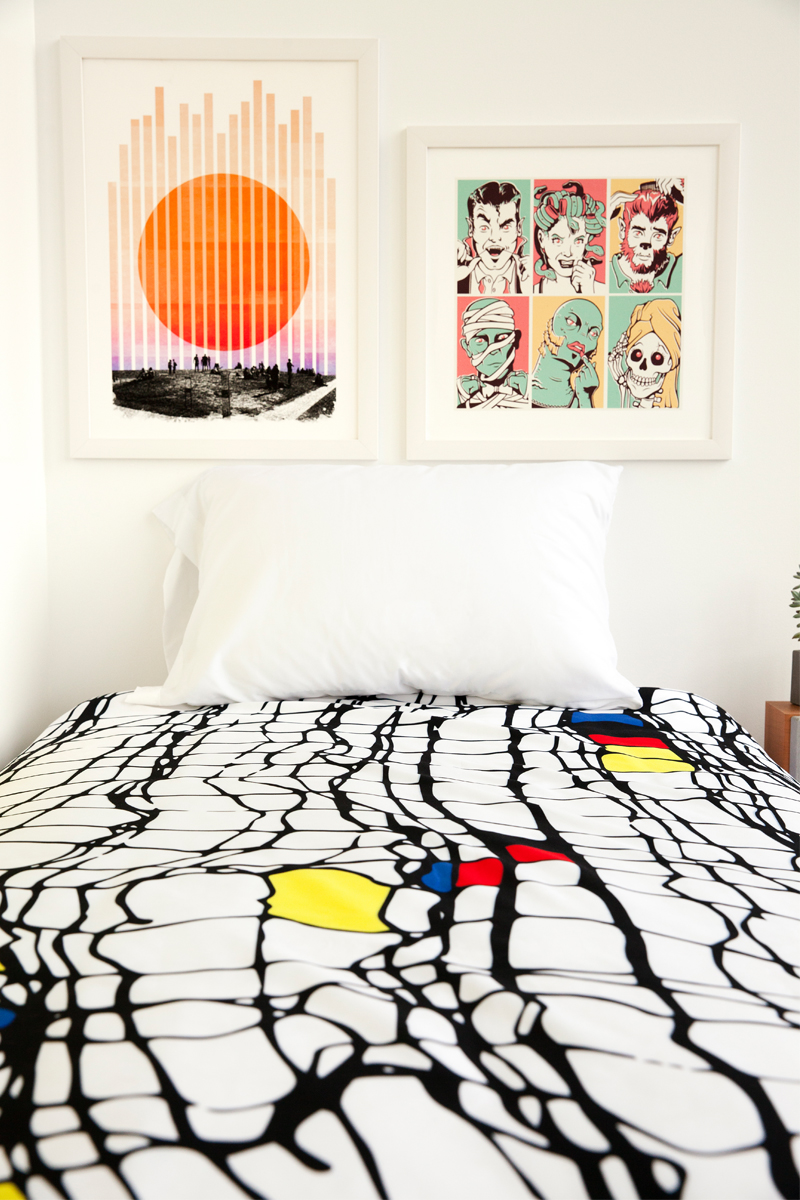 11. Get a rad duvet cover
It'll last you through college, it's easy to wash, and you can get a few to change up your quilt without spending a ton of money on different quilts!
Can't decide on a duvet cover? Get a few throw blankets too to switch things up.
Shop duvet covers here!
12. Have a theme to tie everything together
Have a subtle theme – if you like geeky things, have a geeky gallery wall for all your fandoms. Even just having a consistent color palette for all your decorative items and homegoods is a great way to make a space look purposefully decorated and feel homey.
Do you have any tips for how to decorate a dorm or small space? Let's hear it in the comments!
Shop homegoods to deck out your dorm with!