With 2017 freshly started, sure, you could take time to think about the year ahead, make some life plans, finally get back to the gym…after all, "New year, new me" right? But personally? I prefer "New year, new movies!" My resolution this year is to not miss a single film, because 2017 has a lineup of movies rad enough to make me actually want to leave my house and see them in theaters. Here are 17 movies in 2017 to get super excited about!
.     .     .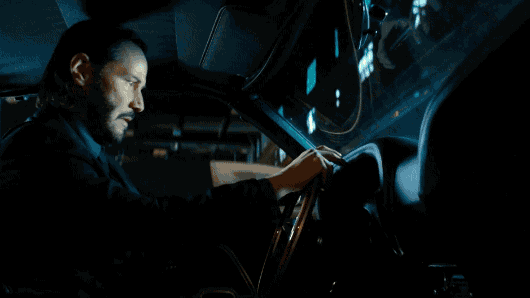 John Wick: Chapter 2 (February 10)
I'm not usually a big fan of action movies, but John Wick did it for me. Maybe it was the strange, never-fully-explained underground crime mythos of the movie. Maybe it's because every shot looked like some futuristic New York. Maybe it was simply because it was just awesome. If you haven't seen the first John Wick, take it from a non-action movie fan – just do it.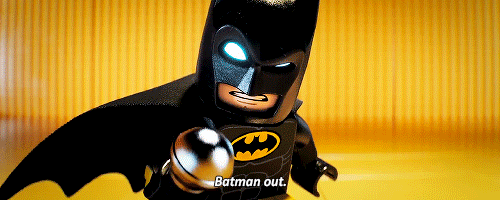 The Lego Batman Movie (February 10)
The Dark Knight's Batman may have been awesome (and left us all reading italics in his voice all the time), and Ben Affleck's Batman was better than we all expected. But I think we can all agree that Lego Batman is the best movie-Batman we've had in the past decade, and a standalone movie of the best character of The Lego Movie pretty much means that 🎶everything is awesommme!🎶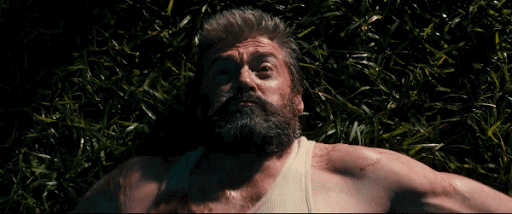 Logan (March 3)
(Not to be confused with the movie Logan Lucky, also coming out this year.) We finally got a proper Deadpool movie, and now we're hoping that Logan will do the same for Wolverine. But if Logan is as good as its gritty trailer, then we're in for a ride.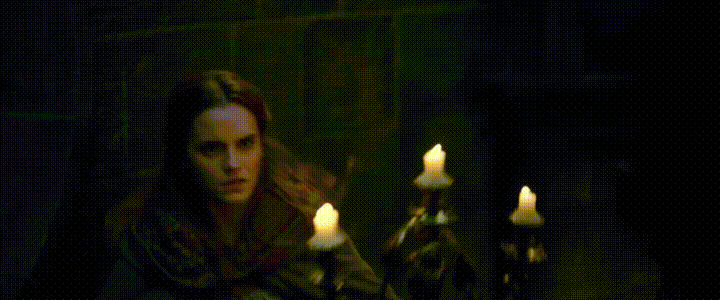 Beauty and the Beast (March 17)
🎶Tale as old as time🎶 but told with shiny new visuals! Whenever the music starts up in this trailer, you can't help but get serious chills. Things can get a little scary when Hollywood touches our classic Disney animations, but Beauty and the Beast looks like it's going to be a winner. Plus, from playing Hermione to hiding free books in New York's subway, the book-loving Belle seems like the perfect role for Emma Watson to take up.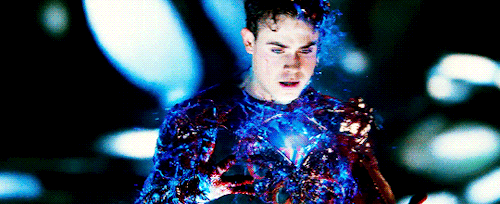 Power Rangers (March 24)
Hello, childhood! With all the remakes, reboots, and reboots of reboots (hello, Spidey) coming out, Power Rangers is one that hasn't seen a big re-polishing lately, and after one look at those suits? Its looks like it's getting a big overhaul.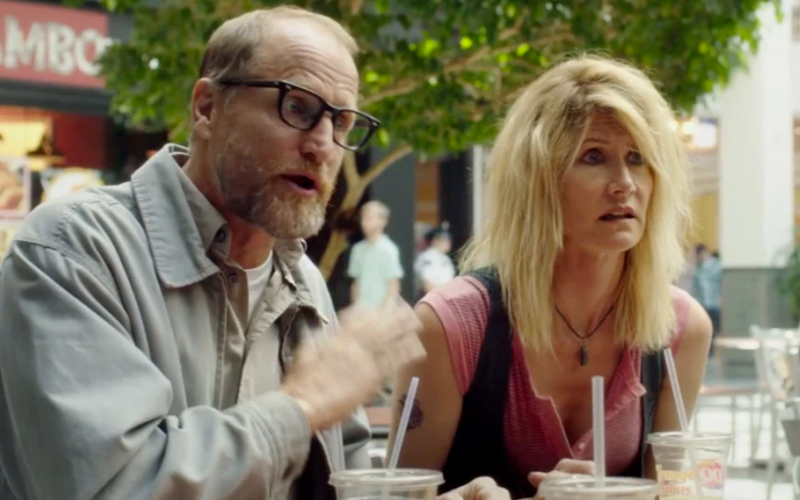 Wilson (March 24)
I know, which of these movies is not like the other, right? But hear me out! This Woody Harrelson comedy is based on the graphic novel of the same name. The creator, Daniel Clowes, was inspired by his father and having just read a biography of Peanuts creator Charles Schulz.
The main character "Wilson" isn't the most easy-to-like person…which makes him a hilariously likable character. In the golden age of the comic book movie – which makes up most of this list – it's nice to see a non-superhero graphic novel adaptation make it into the mix.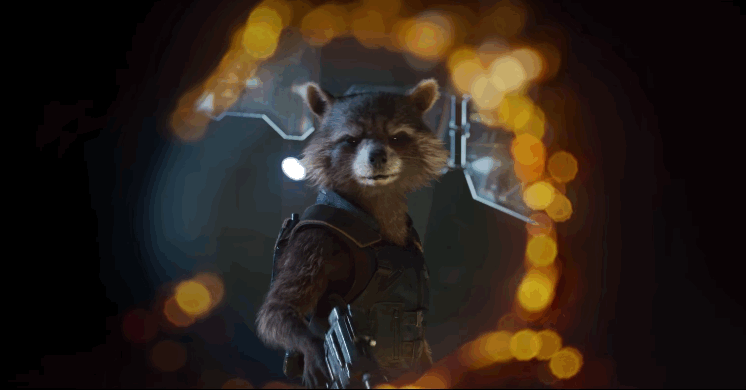 Guardians of the Galaxy 2 (May 5)
🎶I'm hooked on a feelin'! I'm high on believin', that…🎶 this movie's gonna be EPIC! (Plus, toddler Groot!)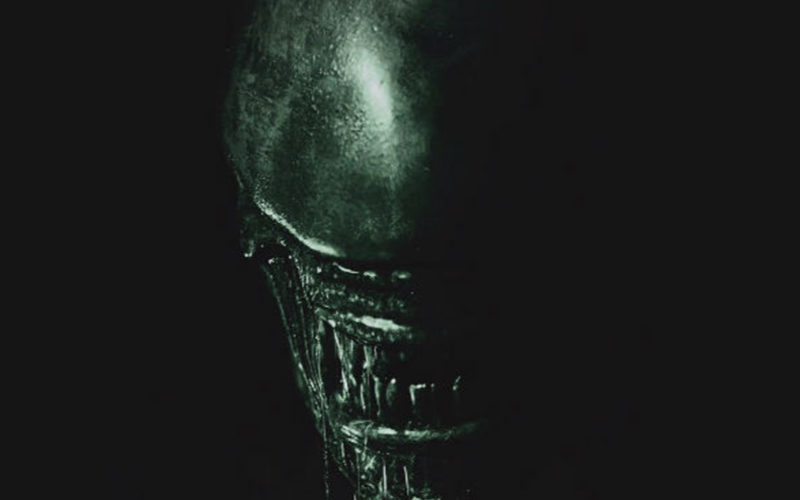 Alien: Covenant (May 19)
*HEAVY BREATHING* The first trailer for Alien: Covenant just dropped on Christmas, because nothing says "Merry Christmas!" like a facehugger jumping out of an egg like the jack-in-the-box of your nightmares. For fans of Prometheus, it looks like it's going to be an interesting continuation that ties Prometheus and the original Alien saga together (but with less handsome squidwards). And for Alien fans, it looks like it harkens back to the horror that the original Alien movie brought. Bring on the xenomorphs.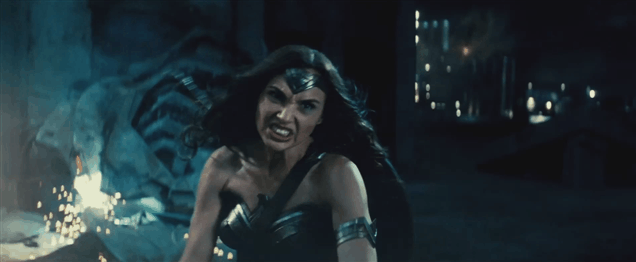 Wonder Woman (June 2)
The best thing to come out of Batman vs Superman was the first reveal of Wonder Woman (and her awesome theme song). Here's to hoping that Hollywood has done justice (no pun intended) to everyone's favorite comic heroine. Whatever happens on June 2nd, Gal Gadot's Wonder Woman has thrown a golden lasso of truth right around our hearts.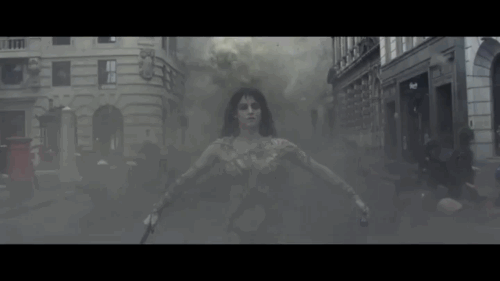 The Mummy (June 9)
Now with more Tom Cruise. Between The Mummy, Star Wars, Alien, and Blade Runner all coming out this year, it's beginning to look a lot like 20th century cinema…and for that, we thank you, Hollywood…but also don't mess this up.
The Mummy is a fun classic, and with Star Trek's (2009) Alex Kurtzman at the helm and some serious lady power in the cast, it looks like it's gonna be a fun one.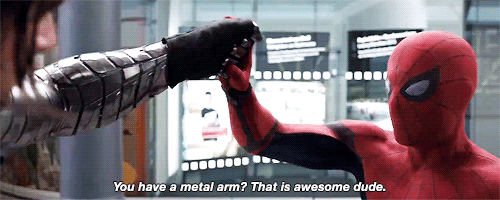 Spider-Man: Homecoming (July 7)
Spider-Man is probably second only to Batman for being the most rebooted comic book thing in the past 10 years. But the reveal of the newest Spider-Man is what a lot of people are calling the most true-to-the-comics Spider-Man we've gotten so far. And if the whole standalone movie is as good as Spidey's little bit in Captain America: Civil War, then third (reboot) time will be the charm.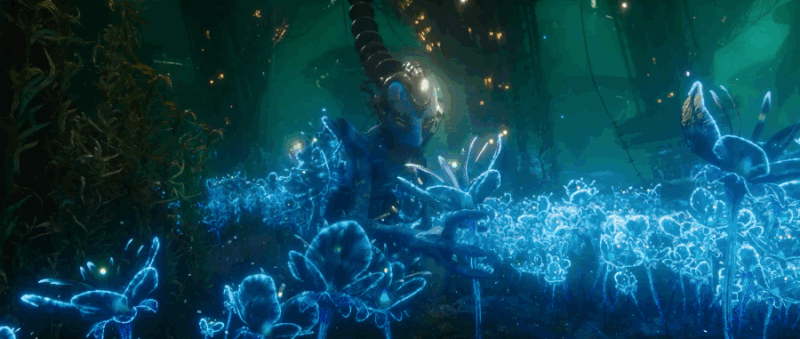 Valerian and the City of a Thousand Planets (July 21)
With a trippy trailer and based on a comic that's a little less mainstream than, say, Iron Man or Batman, this is no doubt the wild card blockbuster of this lineup. But with the creative force that brought us The Fifth Element at the helm, Valerian and the City of a Thousand Planets looks like it's going to be a visual thrill ride. It's a big year for sci-fi, and personally? I'm counting on this wild card to be the blockbuster hit that came outta left field.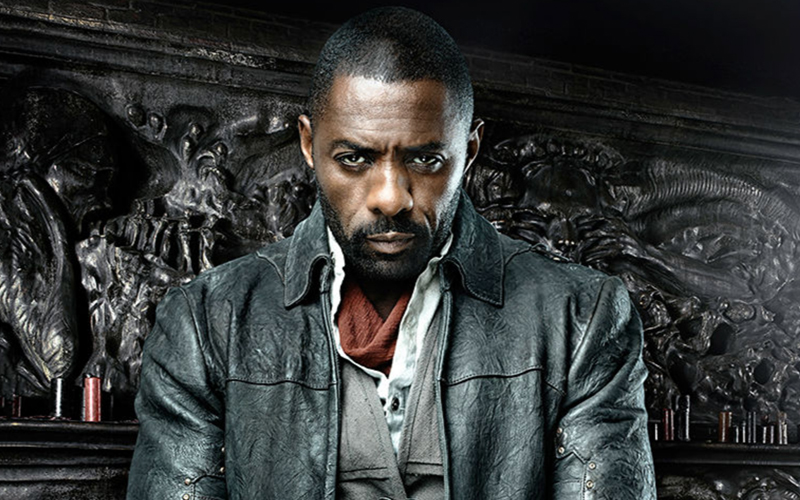 The Dark Tower (July 28)
Between The Dark Tower and It coming out this year, it's a big year for Stephen King adaptations (and book adaptations in general: Neil Gaiman's got a few book-turned-big-screen titles coming out as well). Matthew McConaughey actually turned down a role in Guardians of the Galaxy Volume 2 to do The Dark Tower instead. Adaptations of comics are one thing, and are usually fun either way…but The Dark Tower series is precious to many readers, and with eight books in the series (plus one novella), it's an ambitious project to take on. Fingers and toes crossed!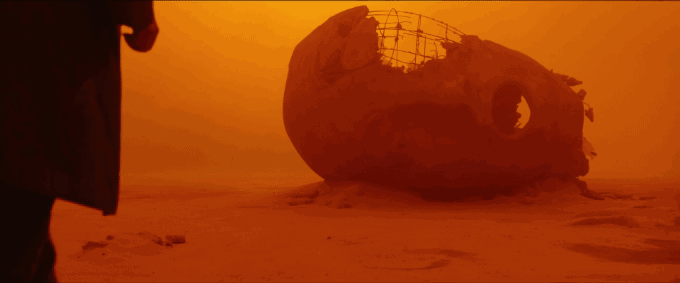 Blade Runner 2049 (October 6)
Another classic sci-fi reboot, another Ridley Scott film, another trailer with Harrison Ford appearing out of a hallway of suspense. All good things, but I'm just sayin'…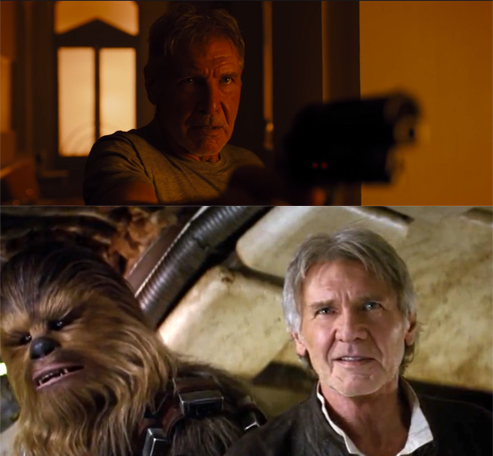 This is another one of those adaptations carrying that "don't touch the classics" weight. But the first trailer looks pretty amazing, and Ryan Gosling reported that the sets – which are mainly practical to minimize set CGI and make the world look more real – are something pretty incredible. So at the very least? It's a return to a classic that's gonna look really dang good.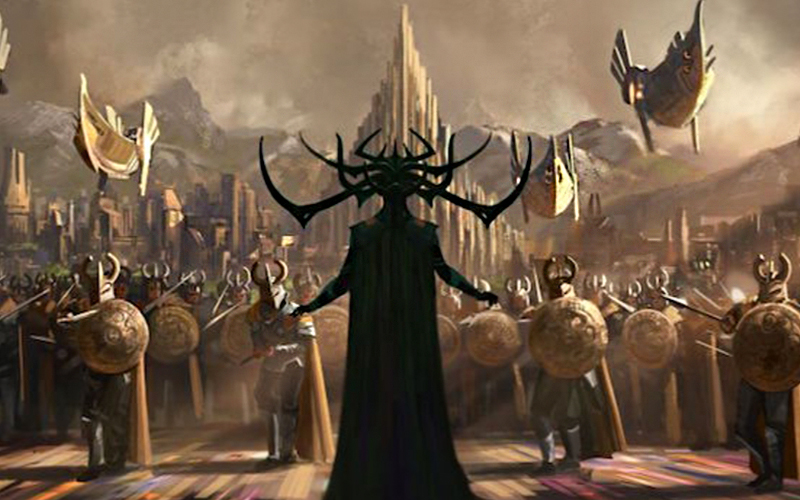 Thor: Ragnarok (November 3)
I feel like Ragnarok has been talked about for the longest time, and it's finally just around the river bend. Personally, I'm most excited about two things here: Dr. Strange being involved (the visual trippiness of Dr. Strange and Thor combined? Yes please), and, let's be honest, Loki. Just because Loki.
Plus, we might just figure out where hulk's been since Age of Ultron…just maybeee…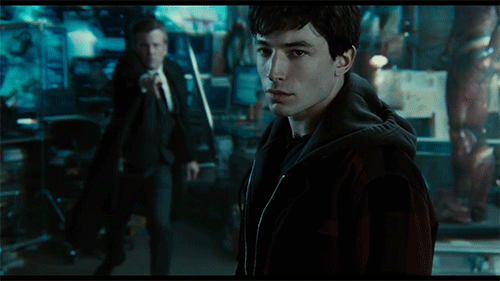 Justice League (November 17)
I mean, need I say more? We'll see if the Avengers of DC makes us as happy as Avengers did orrr about as happy as Batman vs Superman, but in the meantime, let's just live in the excitement.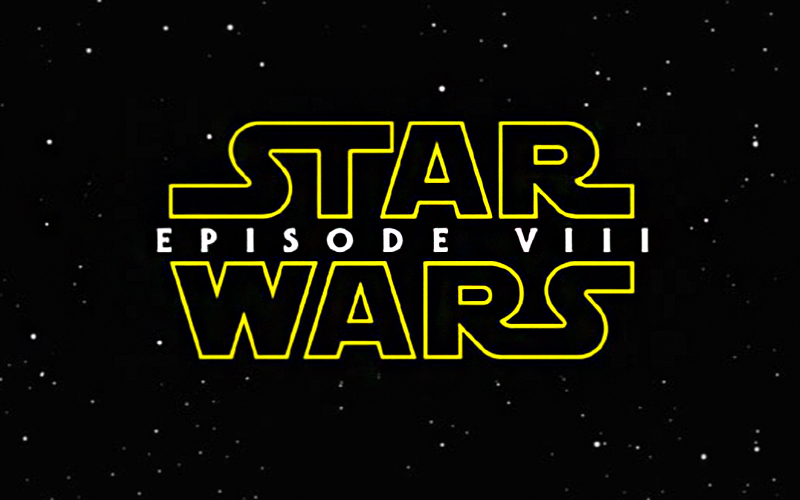 Star Wars: Episode VIII (December 15)
Duh. With The Force Awakens coming out just last year and Rogue One still fresh in theaters, personally I think it's amazing that we're getting a third Star Wars movie in three years…and I'm pretty stoked to hear Luke actually say something.
Featured image courtesy of the "Valerian and the City of a Thousand Planets" trailer
Excited for any movies coming up this year? Agree with this list? Hate the picks in this list? Say it in the comments!
"I understood that reference!" Shop pop-culture designs!