The summer and winter breaks of school days yore may end, but you know what never does? LONG WEEKENDS! Long weekends are prime time to catch up on some much needed chill time, whether that comes in the form of hiking by the most tranquil of rivers, or going on literally the most insane roller coaster you can find. Hey, do you: own that long weekend.
You want to maximize that good, good relaxation time. What you don't want is for a long weekend to actually feel way too long because of stressful quick trips and crappy planning. So, in honor of the three day weekend coming up, here are six tips for a pain-free long weekend vacay! 
.     .     .
Be Psychic (For Real)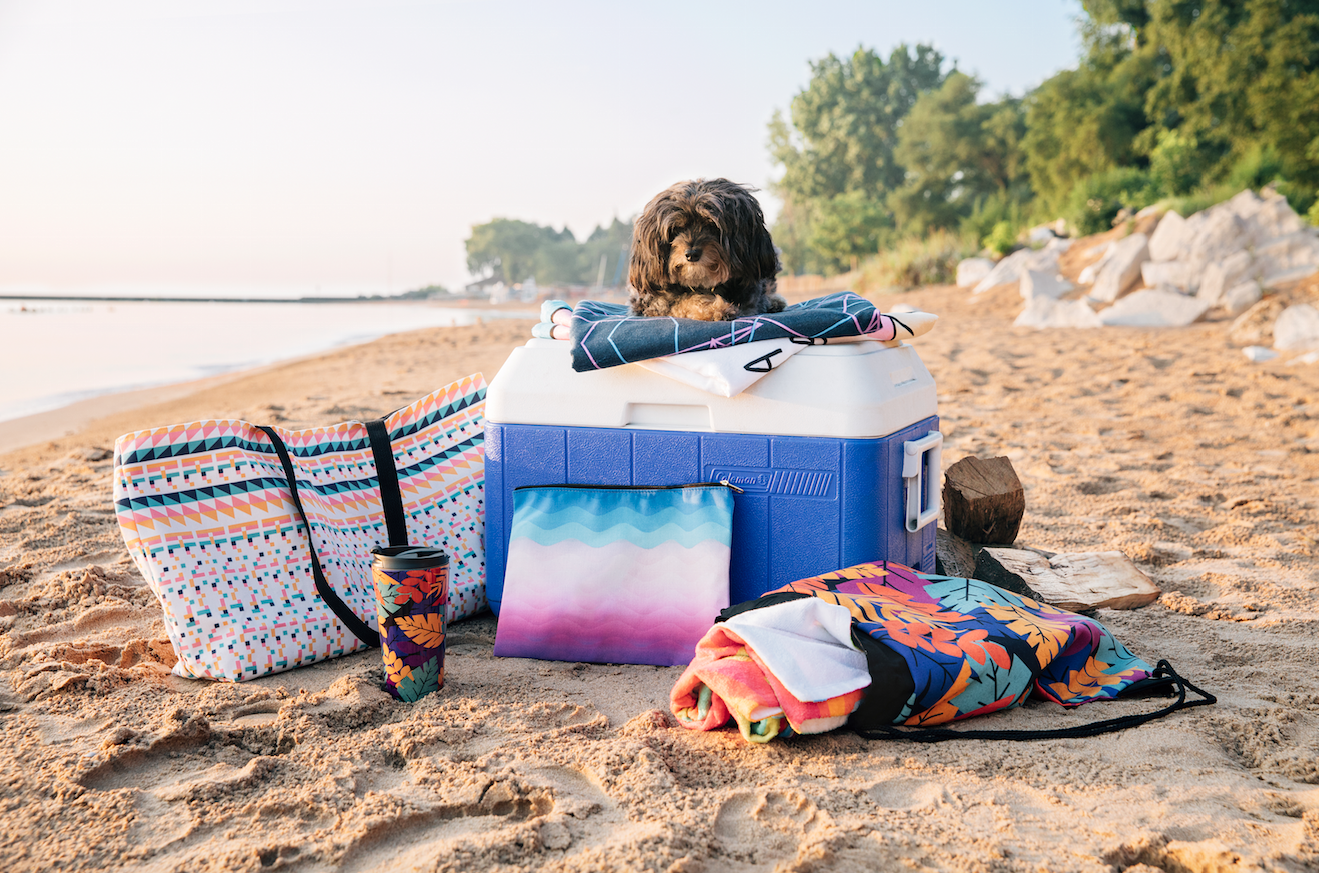 It only rains when you're on your way out the door, glance at the umbrella, and go, " ¯\_(ツ)_/¯". They only put extra tomatoes on your sandwich when you forget to mention you don't like tomatoes and then think, "eh, it's probably fine." Murphy's Law is real, y'all. It's basically the non-human embodiment of the Allstate Mayhem guy.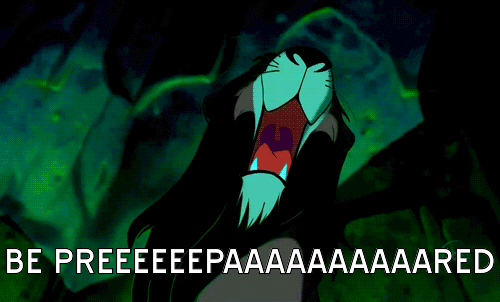 Don't be the person with a soggy tomato sandwich; instead, be psychic and plan ahead for every possible scenario. Adhere to one of my favorite phrases: It's better to have it and not need it than need it and not have it. Going on a hike? Pack bug spray and extra towels! Camping? Bring a sweatshirt and extra fleece blankets! Pack ahead of time so you 1: don't forget anything and 2: so you're not trying to pack everything last minute. It may be a long weekend, but not so long that you want to spend half of your time scrambling to get things together. 

Gear up with hats for sunny days, towels for sandy beaches, and bags to pack it all up in! 
Bring Enough Snacks & Dranks for Everyone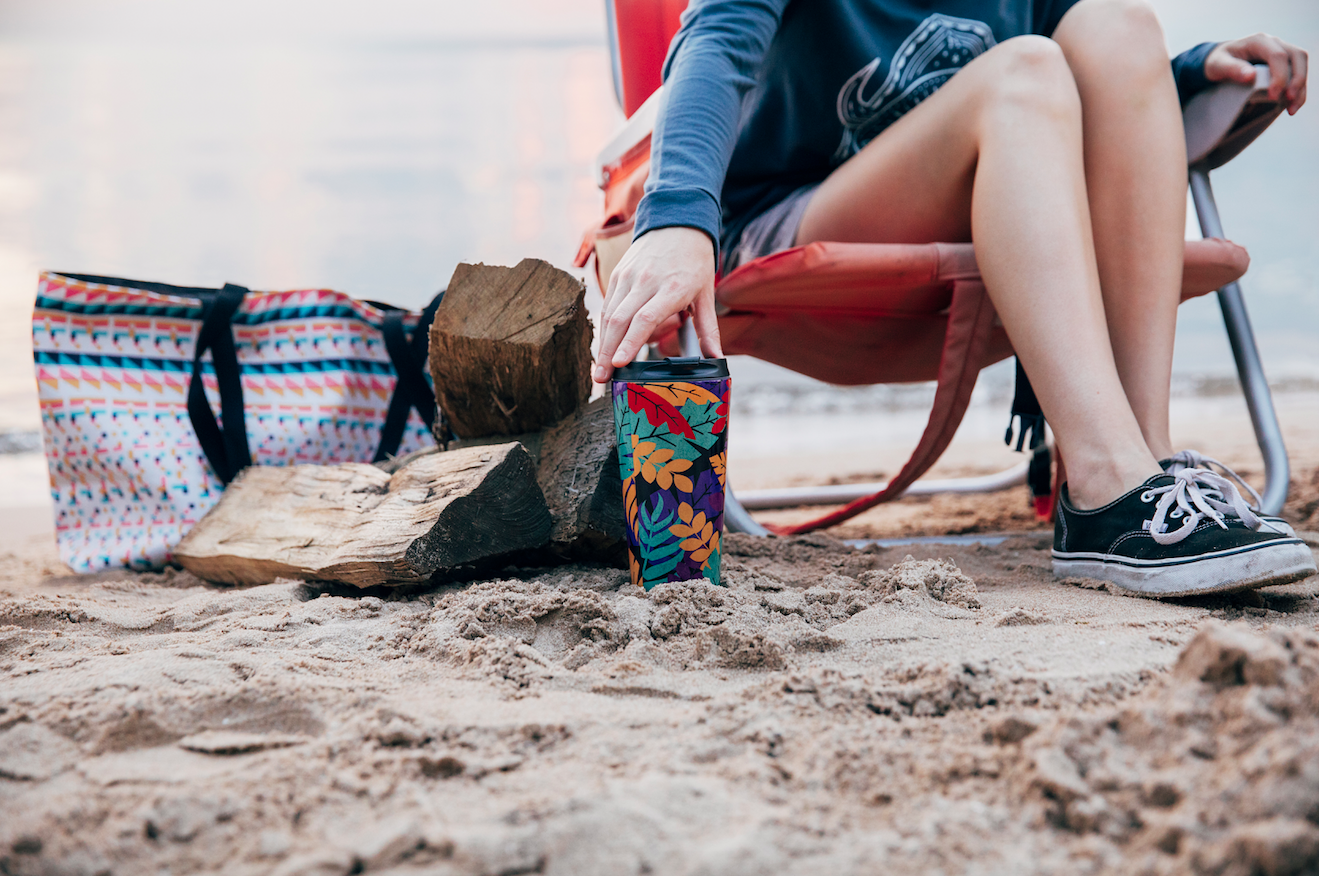 Avoid the hangry: feed your friends. Remember that whole rule when you were in Kindergarten that went, "don't bring food to class unless you have enough to share"? Turns out, they were right. You can bring those lemon Luna bars for just yourself…but maybe throw in a few extra for the group.
The bigger point here too is if you're going on a long road trip, to the beach, or on a hiking or camping trip, come prepared with snacks, water, and (perhaps most importantly) coffee to keep yourself fueled and hangry-free all day.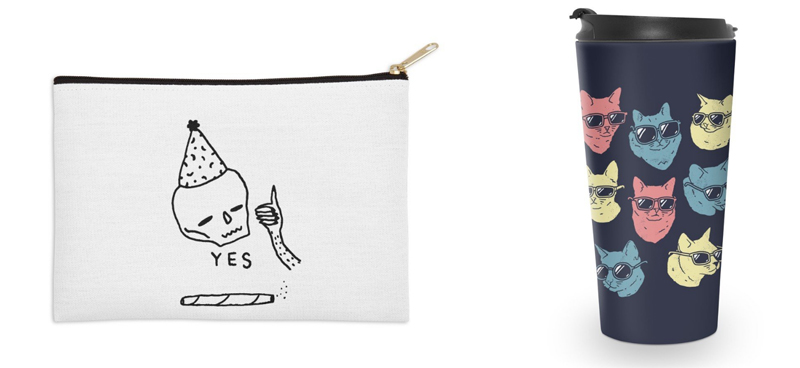 Keep your coffee warm and water icy cold in weekender bags, and stash your snacks in zip pouches! 
Ahem…Do Your Laundry Ahead of Time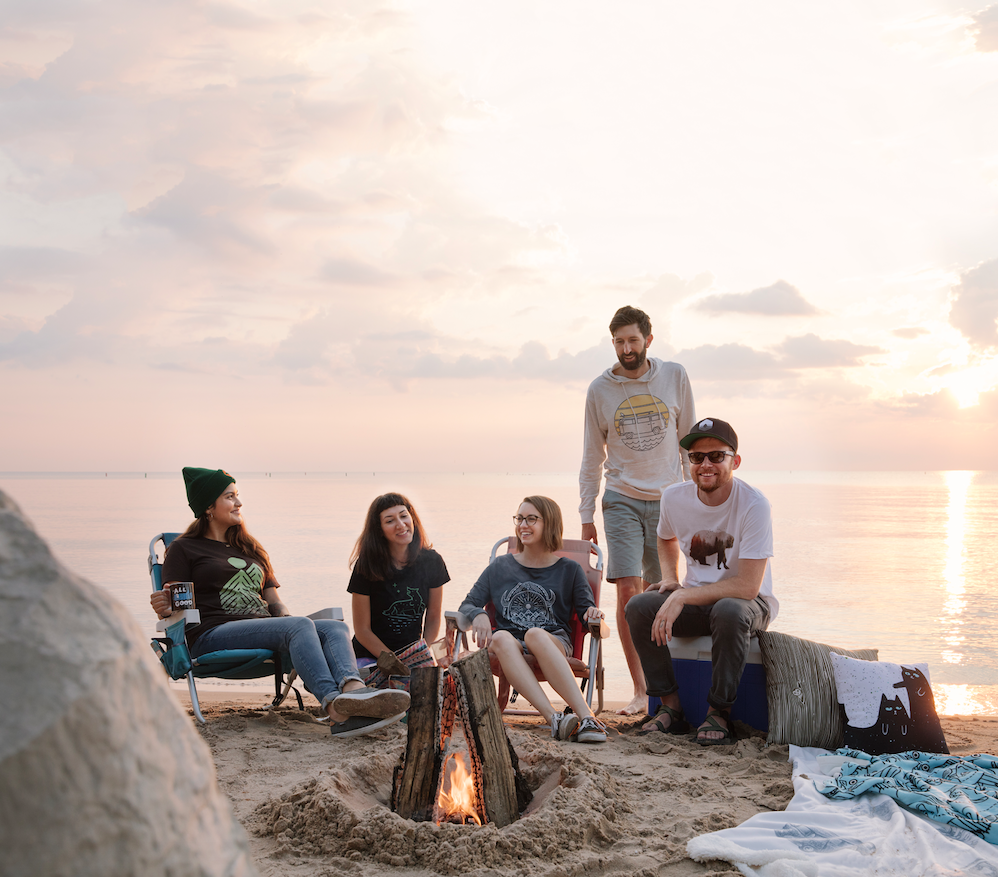 Do you ever realize while you're mid-packing that you're clean outta clean underwear and you only have 30 minutes before you need to leave? …Just me? Well then don't be like me and be sure to do your laundry ahead of time (for your sake and your friends' sake)!

Fun laundry bags make laundry, well, more fun! 
Bring a Fire Friend & a Music Friend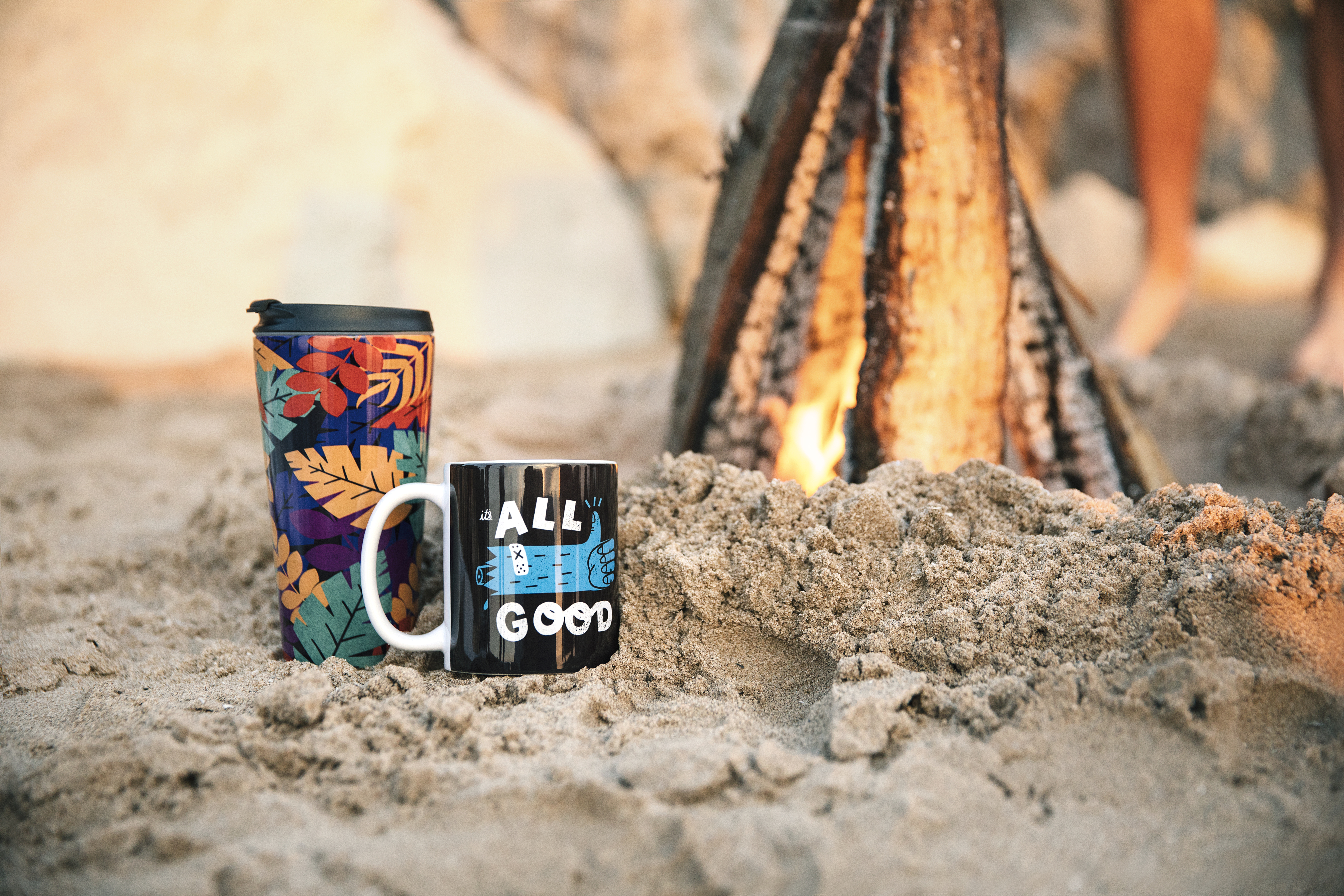 Maybe you have a friend who's super into camping. Or they never camp but they're a survival enthusiast who could make a campfire out of a piece of string and a potato chip. Or maybe you have that one friend who's a little too into fire, but you love them anyway. Whatever the case, it doesn't hurt to have that one person on a camping trip who super knows what they're doing in the great outdoors (especially when it comes to campfire-making). Bonus: when they know what poison ivy looks like and how to stay away from it? Even better.
And to really make your long weekend seem like an awesome movie montage, put that one friend you have who made all the best mix CDs in high school and now makes all the best Spotify playlists (and hey, maybe sometimes still the best mix CDs) in charge of the music! For a road trip, they get to ride shotgun always. It is decided.
Get some outdoorsy swag or some accessories for your friends to keep speakers in (and maybe even CDs and cassettes in if you're going retro).
Consider a Staycation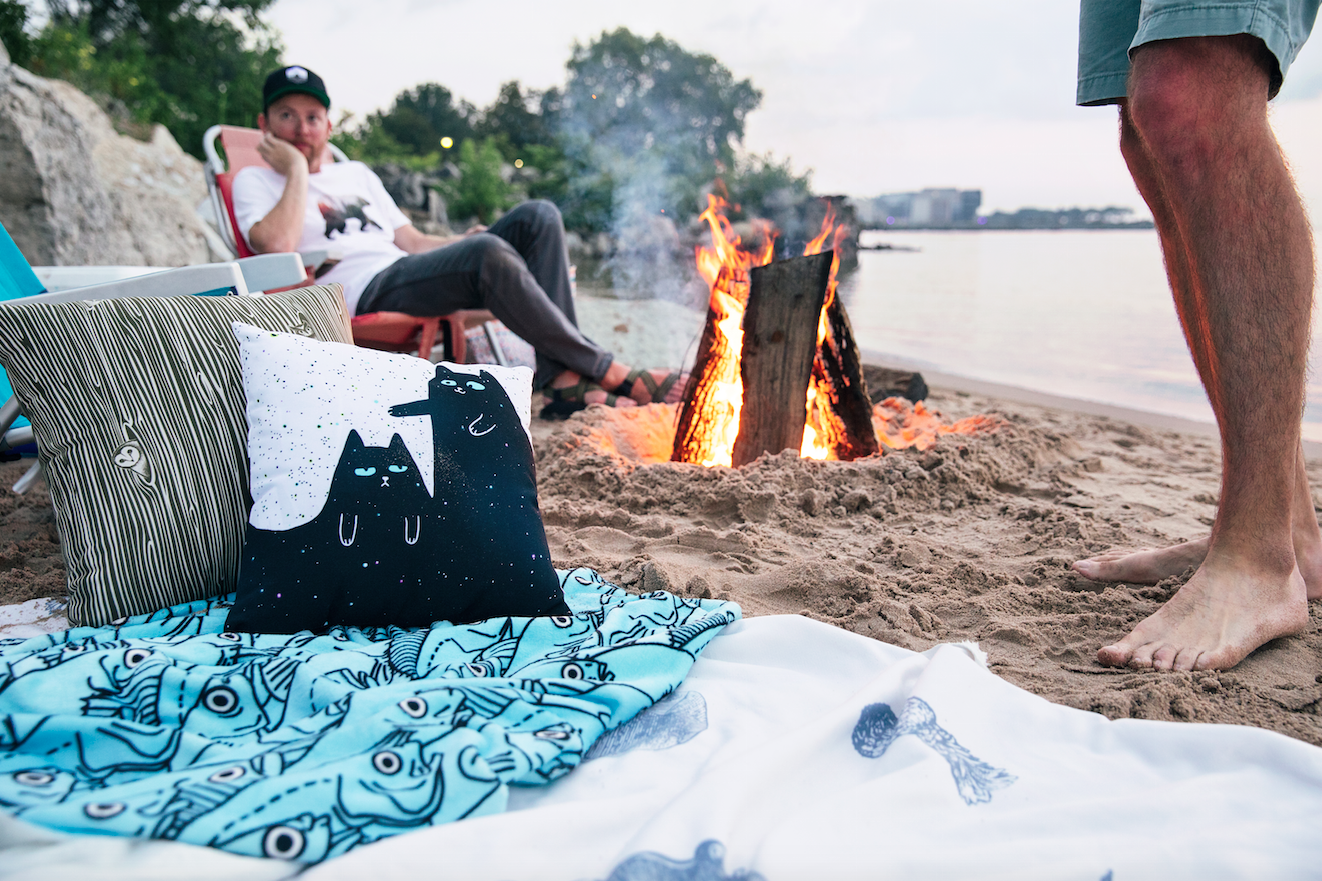 Sometimes the best plans are no plans! Exploring your own space, city, that forest preserve in your parents' backyard, etc. can make for a great staycation. That coffee shop you pass every day and have been meaning to check out forever? Bring your drawing stuff or a book, and spend a day there. Go to the local botanic garden or conservatory to get all the goodness of the great outdoors without the whole 'roughing it' part. Or just spend your weekend chillin' in just your skivvies while re-bingeing the first season of Stranger Things.

Make a fort with comfy pillows, blankets, and a bath mat for a spa-worthy weekend! 
Finally…Put That Phone Away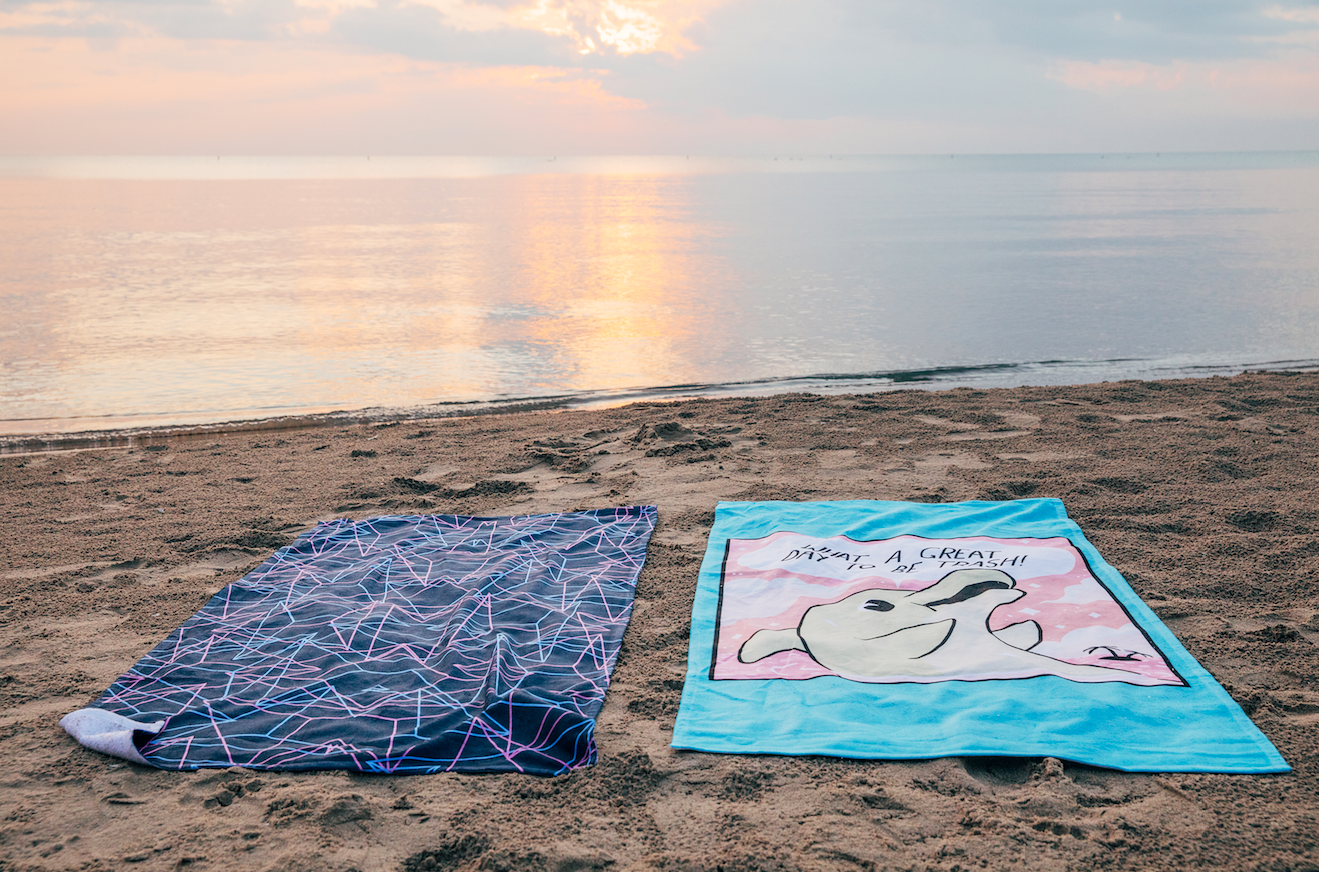 Whether you're with friends or spending time solo, you're on vacation to get away from it all and enjoy a little peace: don't spend it glued to your screen. That's like going to a concert where you're in the third row, but you watch the show on the screens the entire time. You coulda just Youtubed it, fool! Be in the moment, enjoy the chillness around you, and enjoy the company of good friends and good times…then maybe sneak in a few bathroom breaks and catch up on Instagram and Twitter that way.

Get a dope phone case that makes your phone look great (when it's turned face down on the coffee table because you're embracing the now)! 
Designs in featured image are "Let's Go" on a zip-up hoody by Rick Crane & NDTank and "Brykyng Brykyn" by James Soares.