Y'know the thing about chaos? It's, well, total chaos. Which made creating a  design for our Chaos Challenge extra difficult. But rockstar designer of 2017™ Cody Weiler (@csweiler) managed to channel total anarchy into another beautiful winning design. Plus, with a title like "Law & Disorder", it's hard to see the design without hearing the Law and Order "DUN DUN" in the background. And that's just an extra perk that you gotta love (this shirt not produced by Dick Wolf). Read the interview with Cody below to find out how this usually minimalist artist introduced a little anarchy into his work!
.     .     .
Woah, two wins in a row! Which were you most excited about?
I know, it's been a pretty unbelievable year. I was really excited about the science challenge win, but I have to say that this one caught me by surprise! Honestly, any win for me is just as exciting as the first.
Can we get a celebratory GIF up in here?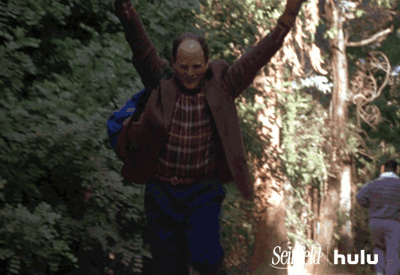 Tell us a little bit about this design! What was the inspiration behind it?
My first thought when the challenge was announced was to take an iconic image that is very rigid and ordered and turn it into something chaotic. The first thing that came to mind was the American flag. These are pretty tumultuous times in the U.S. with everything that's going on politically. People are divided more than ever, and this design seemed like an accurate representation of that.
What attracted you to this challenge?
I've really been trying to stretch myself and submit something to every challenge. Even if it's not something I would normally think to try, the challenge themes help push me to try new styles and learn new techniques.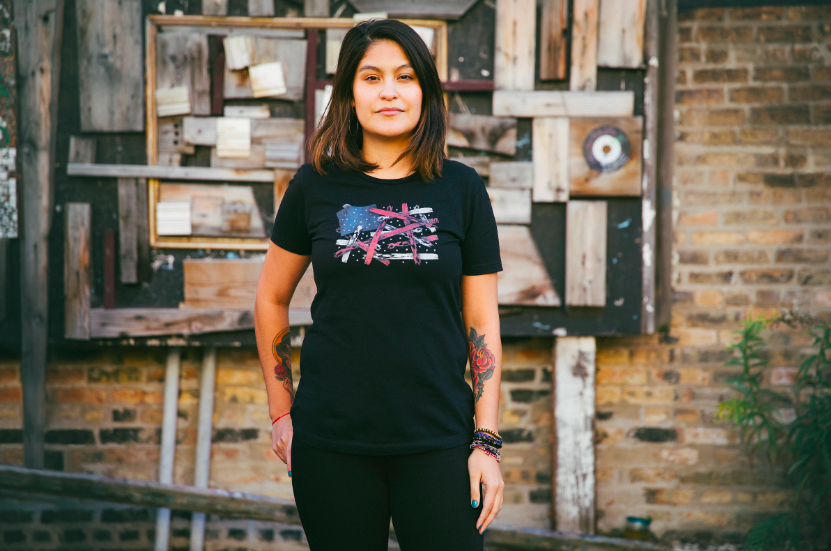 I love the look of the splintered wood – how did you achieve that?
Thanks! It actually didn't start with the idea splintered wood, but definitely ended up that way. I made a super chaotic scribble shape in Illustrator and used the brush tool and applied it to the stripes. All of the pieces are made using that same brush, but the varying line-lengths make them all appear a little different.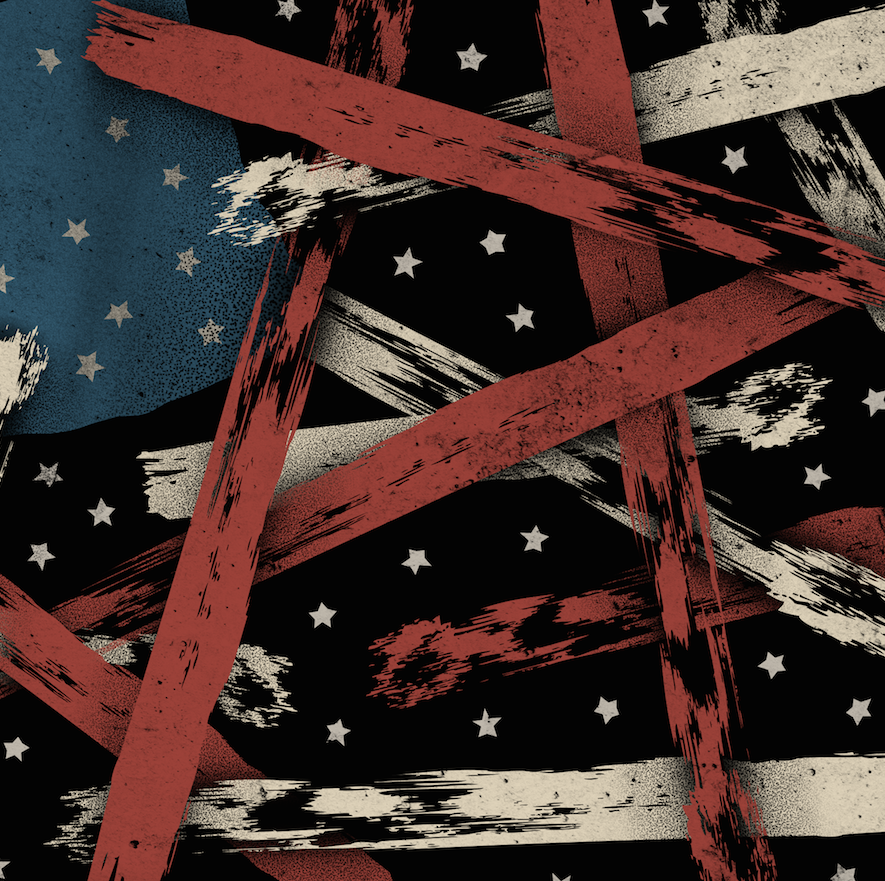 What was the biggest challenge of creating a chaos-inspired design?
Looking at most of my designs, they're very clean and neat. Obviously, for this one I had to break from that style a bit. Usually, towards the end of making a design I spend some time refining it and cleaning it up, but the process for this design was the exact opposite. I spent a long time making it look more messy and weathered.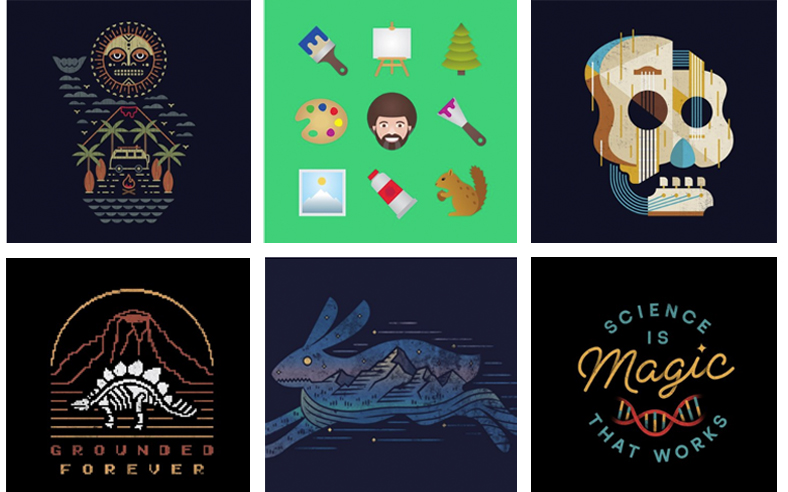 Did you have any other designs you brainstormed?
Honestly, not really. For this challenge, it was tough to come up with an idea that I thought would resonate. My first thought was the flag, and once it was finished I didn't think I could top it.
So…chaos or order?
Order, no question. Maybe you guys should think about an 'Order' challenge :)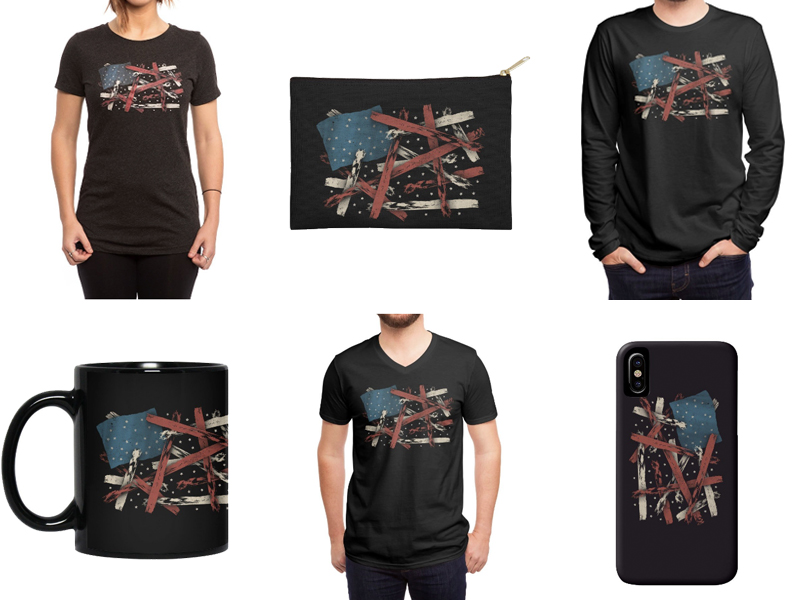 Finally, have you been Inktobering? If so, any new work you'd like to share?
I've been pretty busy with my day job and some side projects, so I haven't kept up with any daily drawing prompts. However, I did doodle this in a meeting at work the other day. Does this count as inktobering?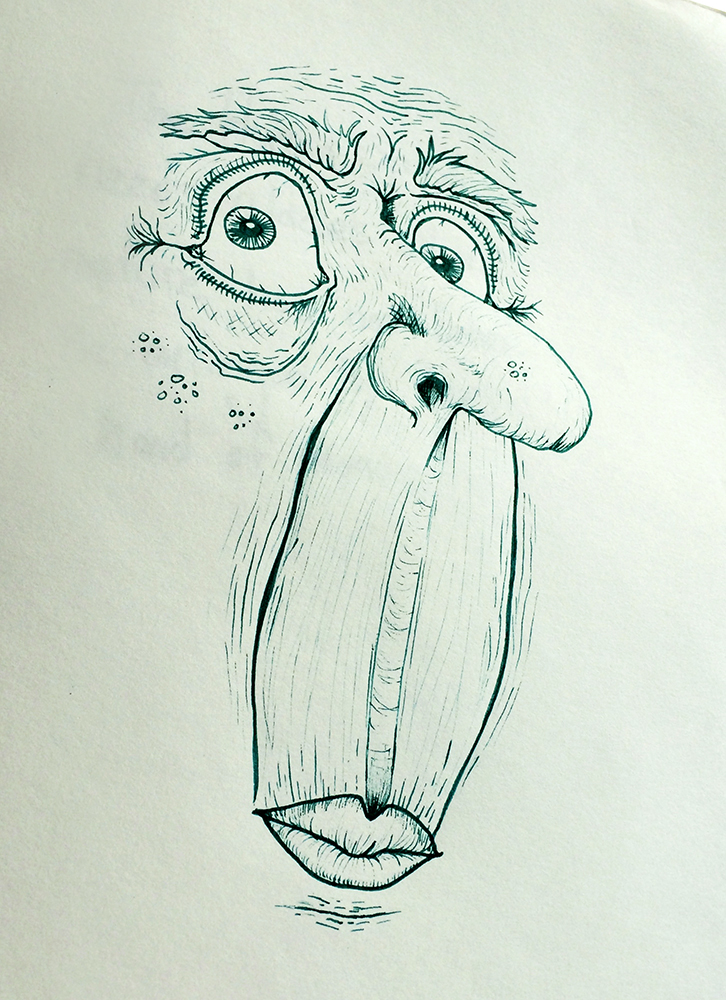 Anything else you'd like to share?
Not to sound redundant but thank you! Having a design chosen to be printed is such an awesome experience, and I'm really having a blast making this stuff. It's a great feeling to (hopefully) have my work resonate with other people.
See even more of the winning design!