"Art is for everybody."
– Keith Haring
It's hard to forget the first time you ever saw Keith Haring's art, especially if you're an artist. Seriously, think back – did it make you re-think the traditional idea of "art"? Did you try to find all the little details in one of his hieroglyphic pieces? Did you just wonder, "why is that baby outline glowing?" Part pop art, part street art, and part social commentary, Haring's work has a piece all its own in the art history puzzle. And this year – the year Haring would've been 60 – the Chicago Cultural Center has brought back one of Haring's most ambitious murals for the public to see, created right here in our Windy City.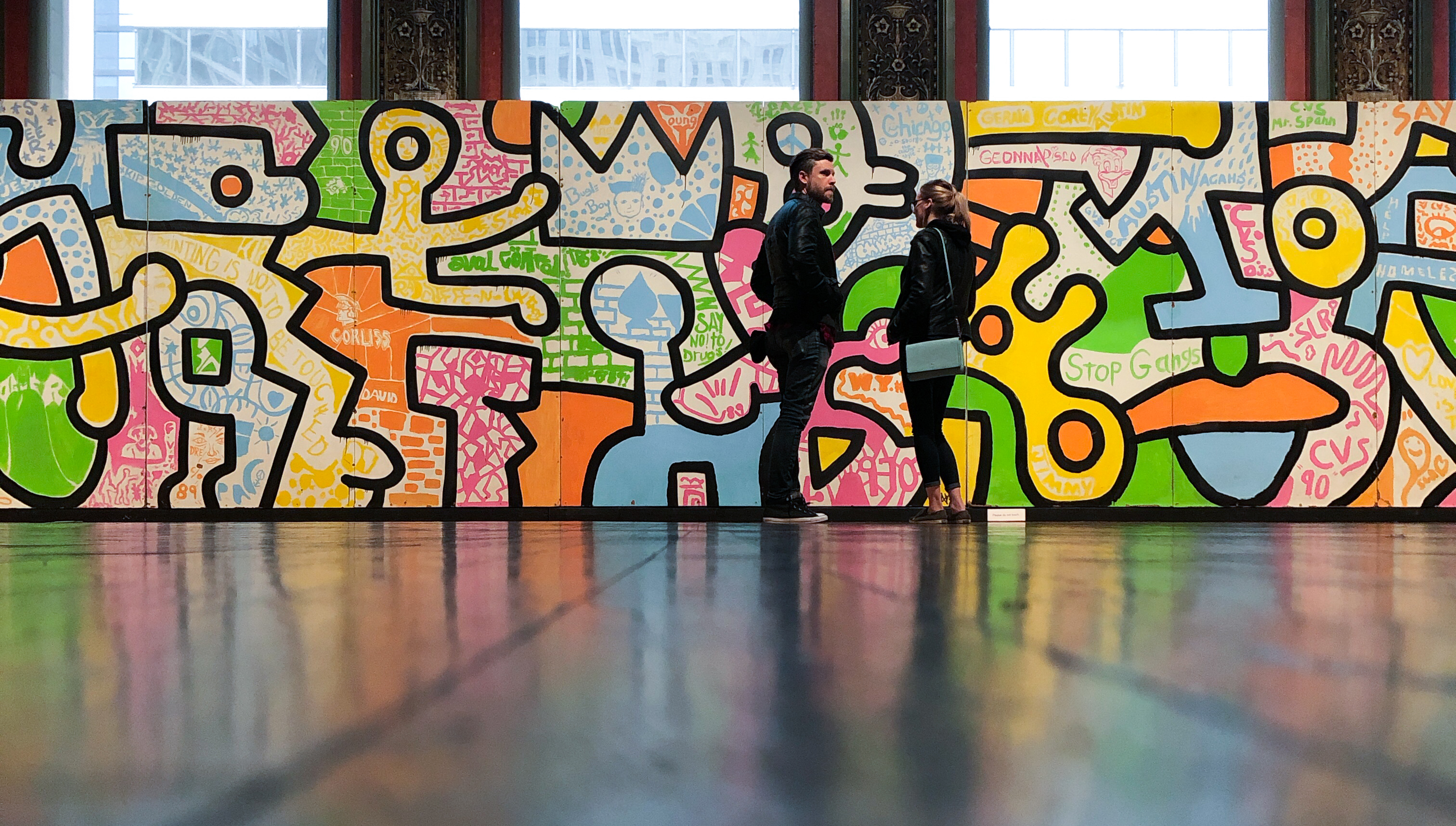 In 1989, Haring came to Chicago and worked with 500 Chicago Public School students to create a mural 488 feet long, stretching all the way along the edge of Chicago's Grant Park (for scale, that's where the massive Lollapalooza music festival is held.) And now 36 panels (144 feet) of that original mural are on display at the Chicago Cultural Center. The massive art piece was created over just five days, May 15-19, which the City of Chicago officially deemed "Keith Haring Week". (PS: as an art biz based in Chicago, that made us nerd out more than a little bit.) And it reflects one of his many opinions about art and accessibility: "The public needs art — and it is the responsibility of a 'self-proclaimed artist' to realize that the public needs art, and not to make bourgeois art for a few and ignore the masses."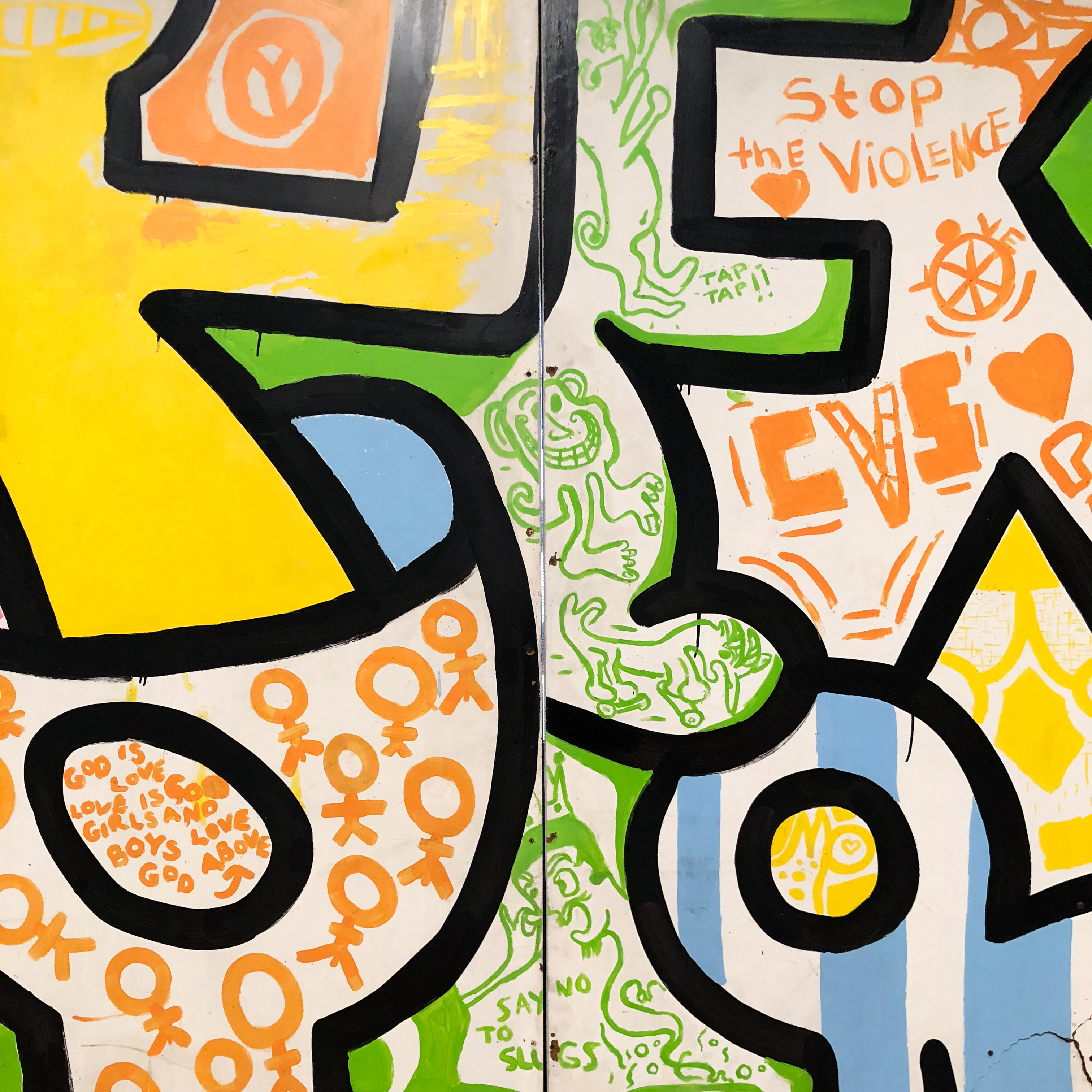 The only rules for students filling the black and white figures outlined on each panel? They could use one of five colors, and the same colors shouldn't be touching. Many of the students took their creativity and ran with it, writing in everything from their initials to messages to drawings in their own artistic style. Which is fitting considering that Haring himself said, "Children know something that most people have forgotten."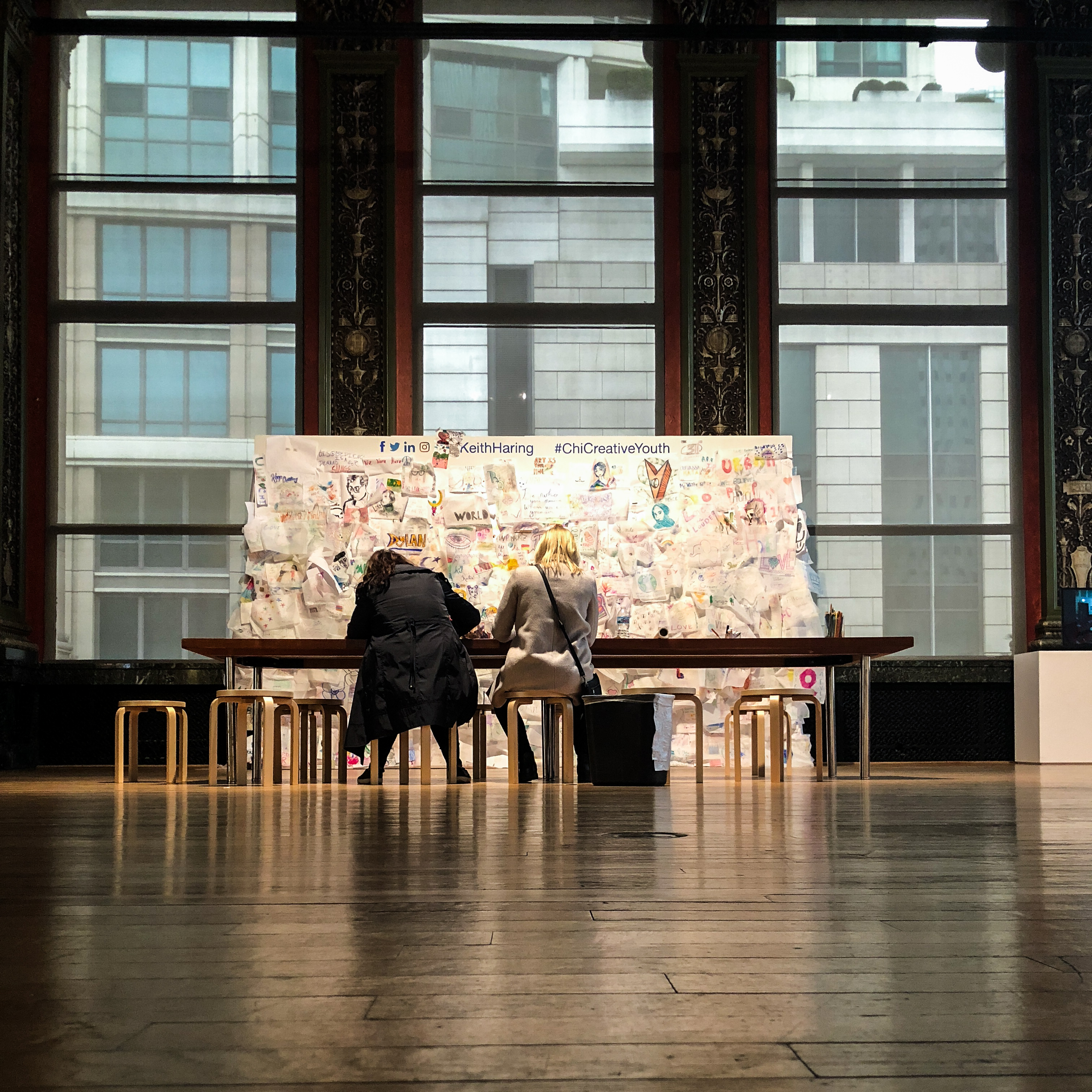 His life and art career may have been cut short, but Haring's work will live forever. As I said, it's hard to forget the first time Keith Haring's art appeared in your life. And it's worth revisiting through an adult lens. Within his cartoony, colorful aesthetic, Haring's own activist voice can be seen as well. Just as Haring was inspired by ancient hieroglyphics, his work is full of commentary about social issues from the AIDS epidemic of the time to war to information overload, expressed through his own symbolic work. And at a time where people are taking to the streets once more to express themselves, Haring's work speaks through the decades.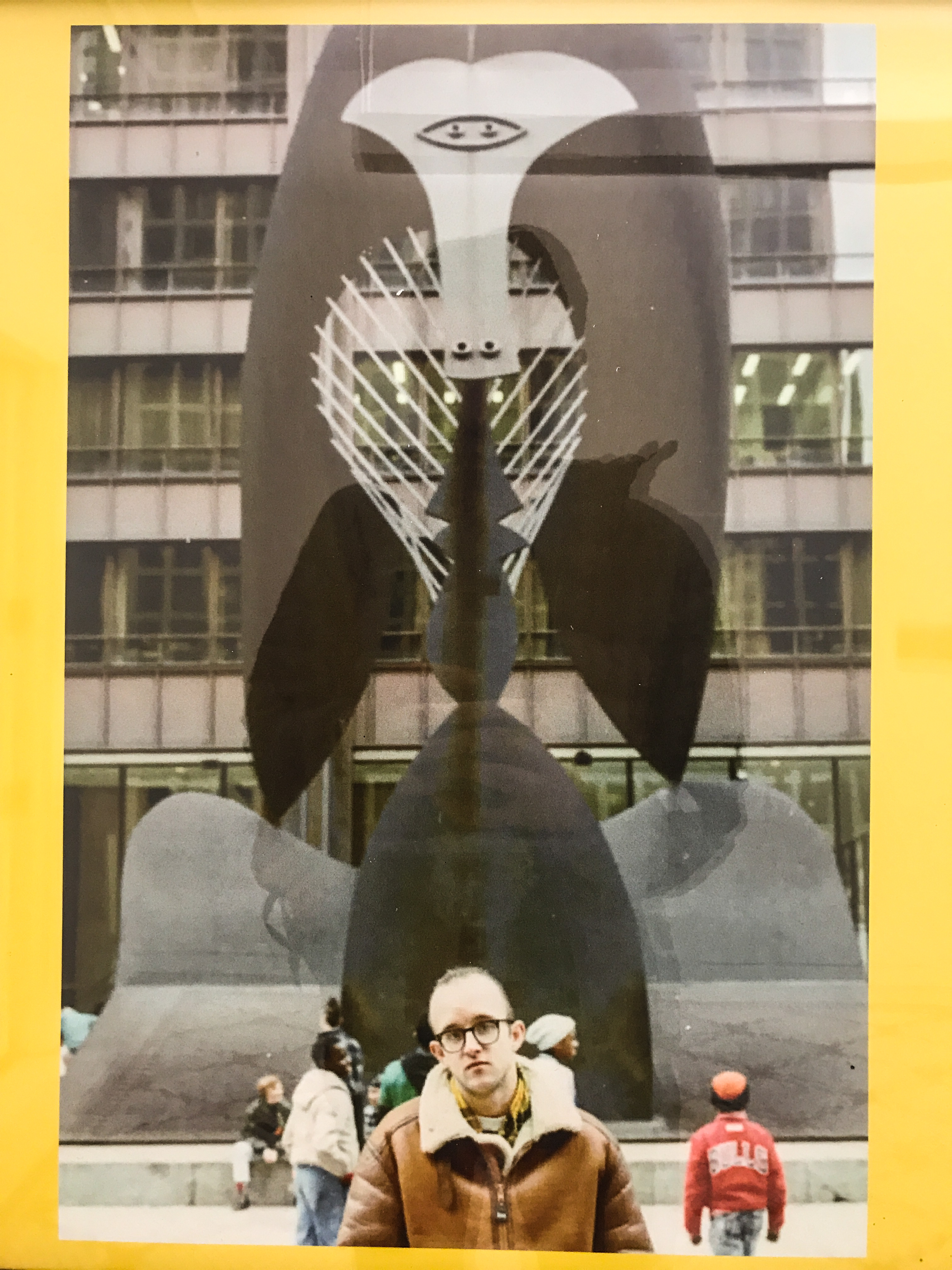 Want to learn more about this epic Keith Haring mural? Watch the original PBS special about it right here. If you're in Chicago while this massive mural is still up, pay it a visit yourself at the Chicago Cultural Center! And in the meantime, peep a few photos our very own Craig Shimala took of the exhibit, and read up on a few Keith Haring quotes that are downright tattoo-worthy.
Keith Haring Quotes:

"Art should be something that liberates your soul, provokes the imagination, and encourages people to go further."
"From the time that I was little, things would happen that seemed like chance, but they always meant more, so I came to believe there was no such thing as chance. If you accept that there are no coincidences, you use whatever comes along."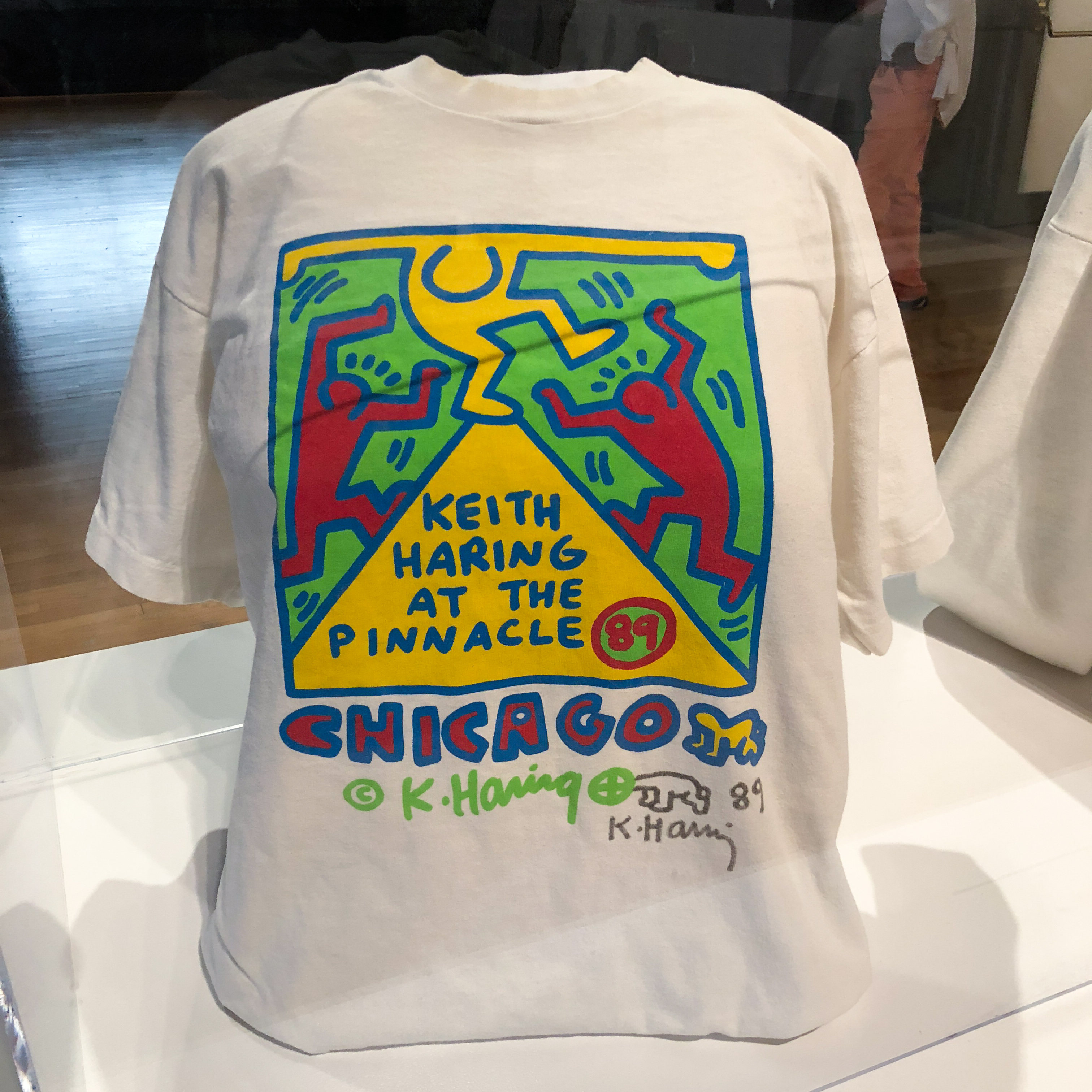 "This transformation of one's self by one's own knowledge is, I think, something rather close to the aesthetic experience. Why should a painter work if he is not transformed by his own painting."
"Drawing is still basically the same as it has been since prehistoric times. It brings together man and the world. It lives through magic."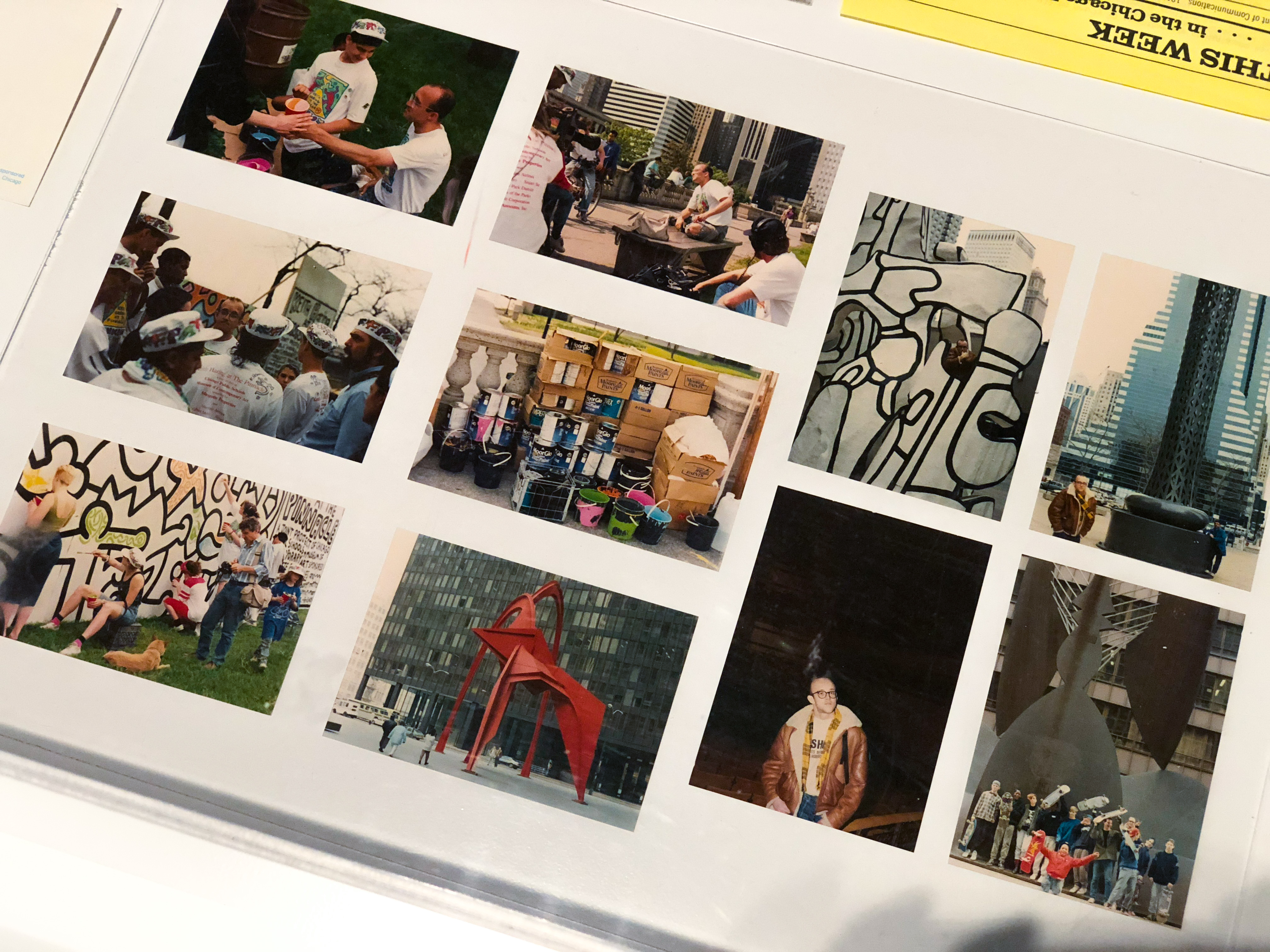 "I am intrigued with the shapes people choose as their symbols to create a language. There is within all forms a basic structure, an indication of the entire object with a minimum of lines that becomes a symbol. This is common to all languages, all people, all times."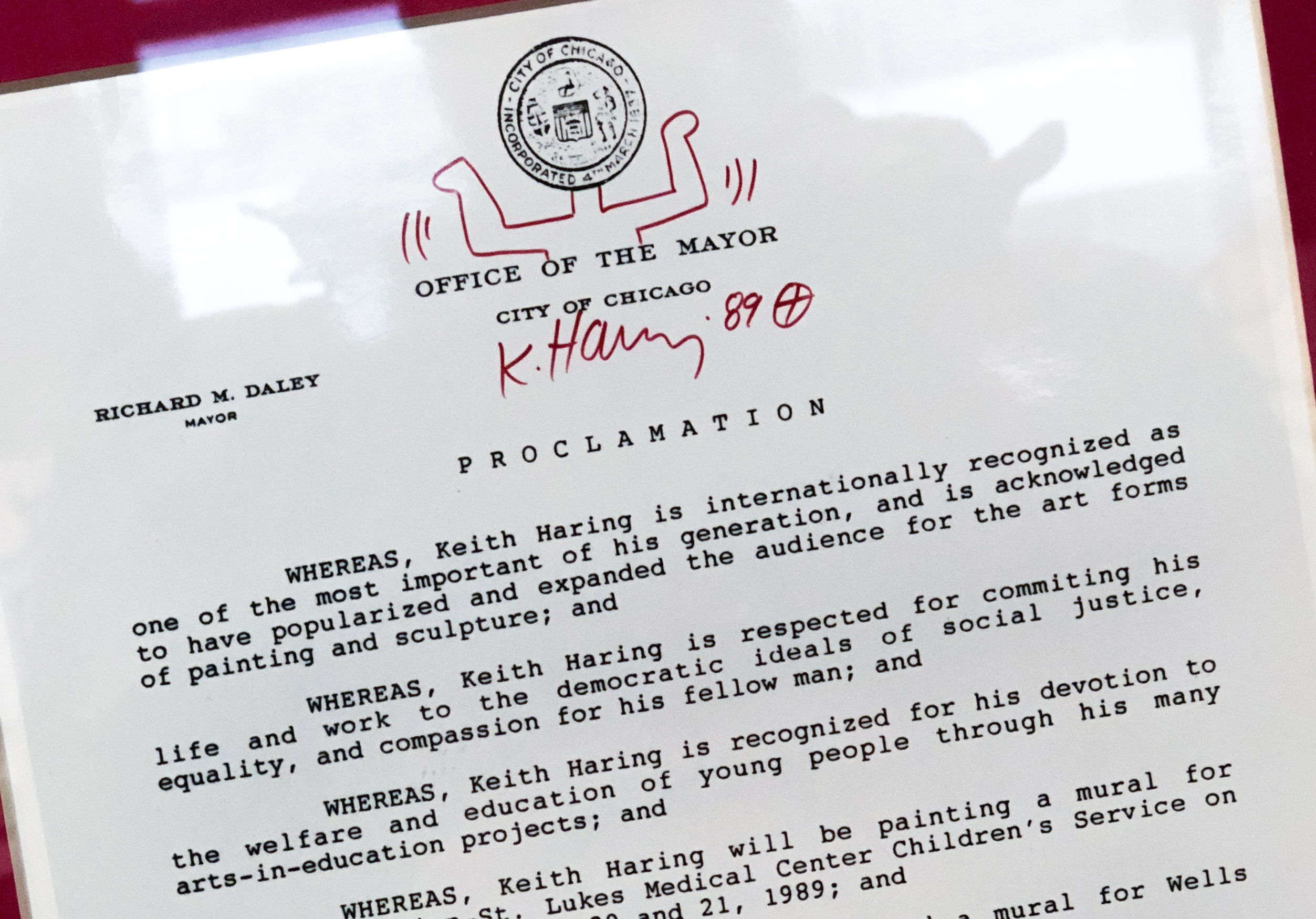 "One day, riding the subway, I saw this empty black panel where an advertisement was supposed to go. I immediately realized that this was the perfect place to draw. I went back above ground to a card shop and bought a box of white chalk, went back down, and did a drawing on it."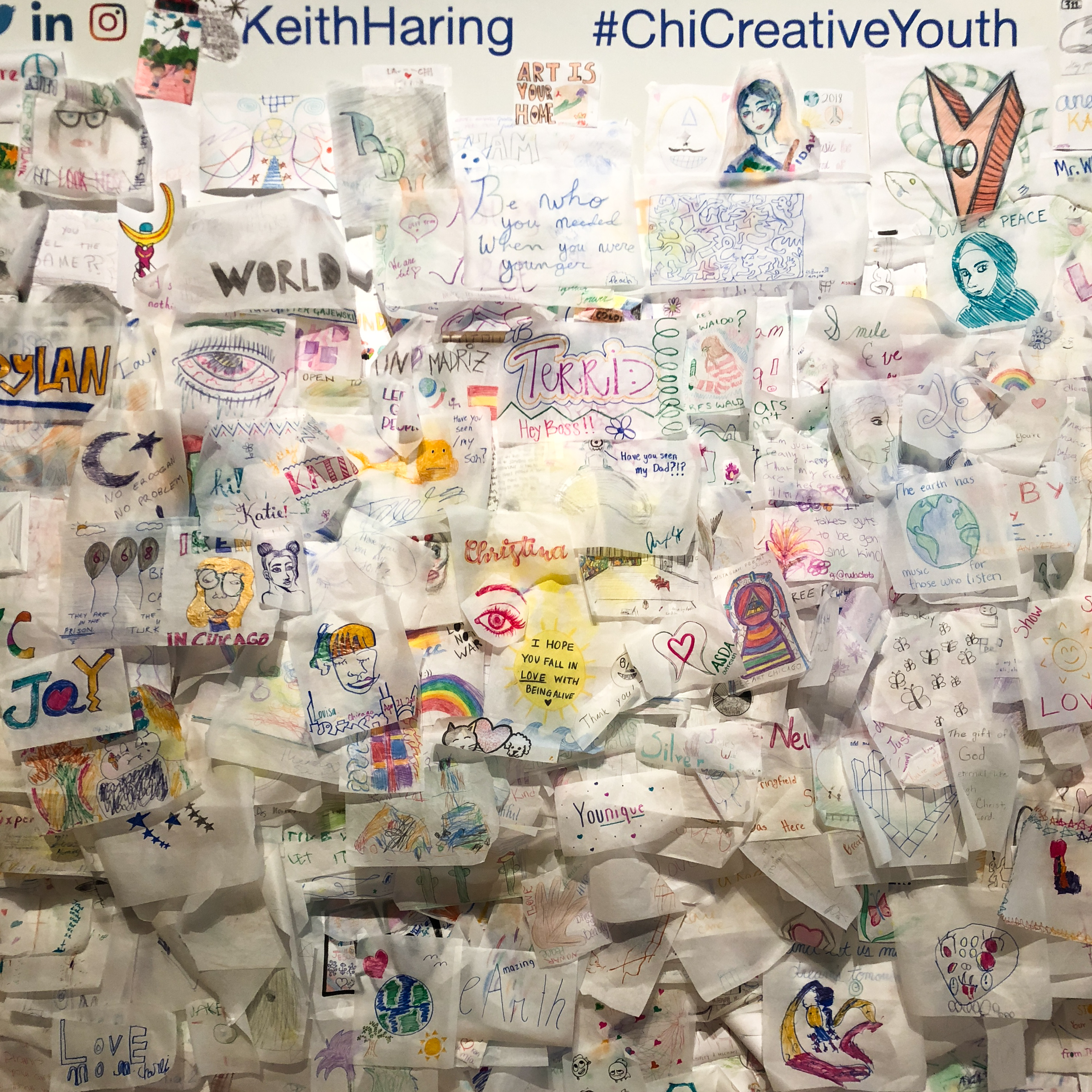 "If you're writing a story, you can sort of ramble on and go in a lot of directions at once, but when you are getting to the end of the story, you have to start pointing all the things toward one thing. That's the point that I'm at now, not knowing where it stops but knowing how important it is to do it now. The whole thing is getting much more articulate. In a way, it's really liberating."
We did our research:
Photos courtesy of the incomparable Craig Shimala.