We have a lot of love for street art here at Threadless. After all, without street artists like Brainkiller, Elloo Elloo, and Glass Cuisine + T-Money (to name a few), our office walls would look pretty bland. And one thing that we are really into is checking out street artists from all around the world. We love to see the difference in art styles and street art culture in different cities and places around the globe. So when Serbian street artist "Jangovski" opened up an Artist Shop with us? We had to talk to him about his style, the graffiti culture in Serbia, and about his rad designs. Check out what he had to say below!
Also, head's up! His Instagram and some of his Shop is NSFW! 
.     .     .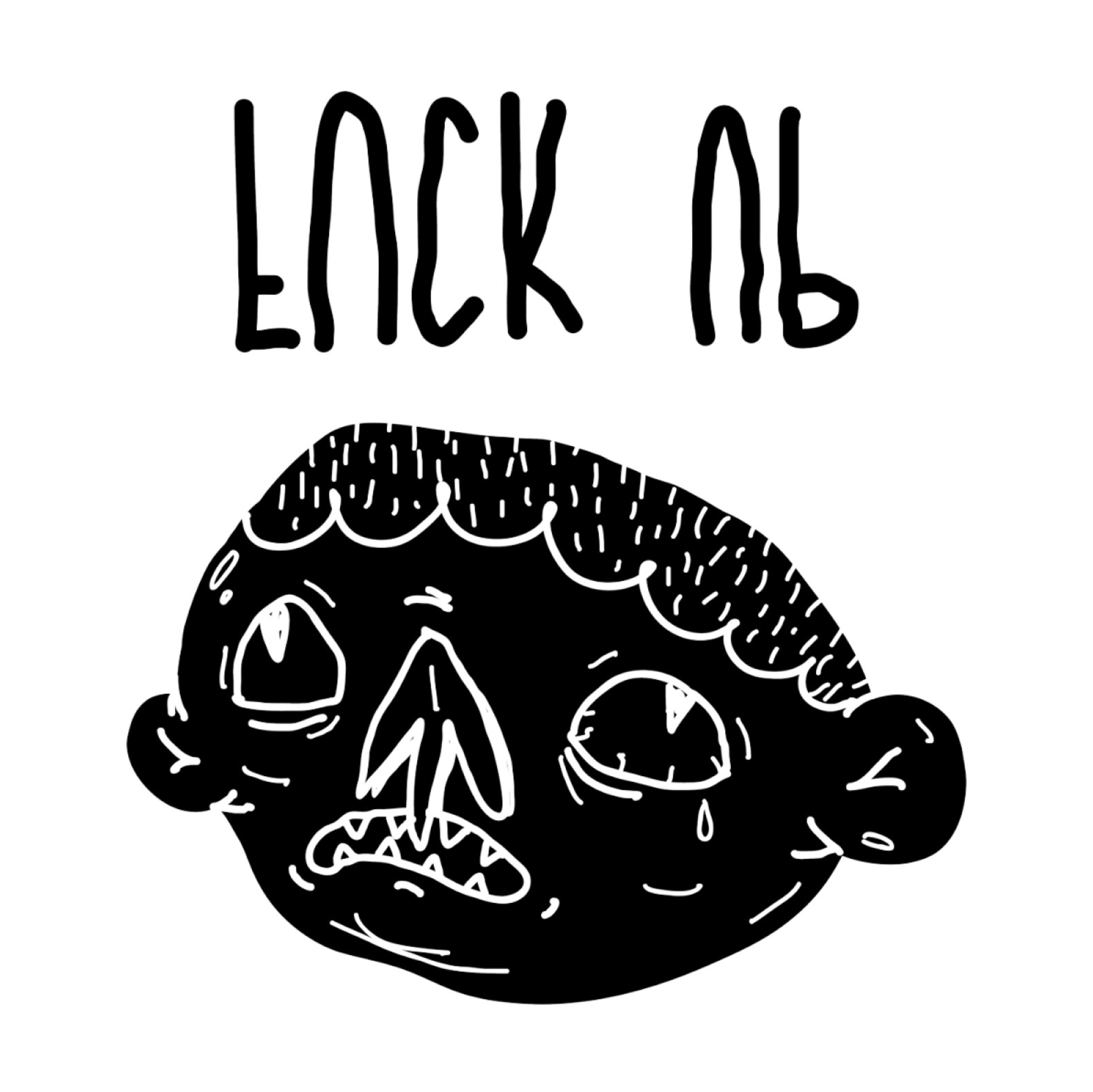 Tell us a little bit about yourself! Where are you from? What do you do for a living? What's your favorite movie?
Im from a small town in Serbia called Mataruska Banja ('banja' means 'spa' in serbian, as a place with mineral waters).
I work as an illustrator, right now on a ongoing project with two girls that travelled the world in a Mini Cooper. I am making an illustration books for kids for every country they've been into.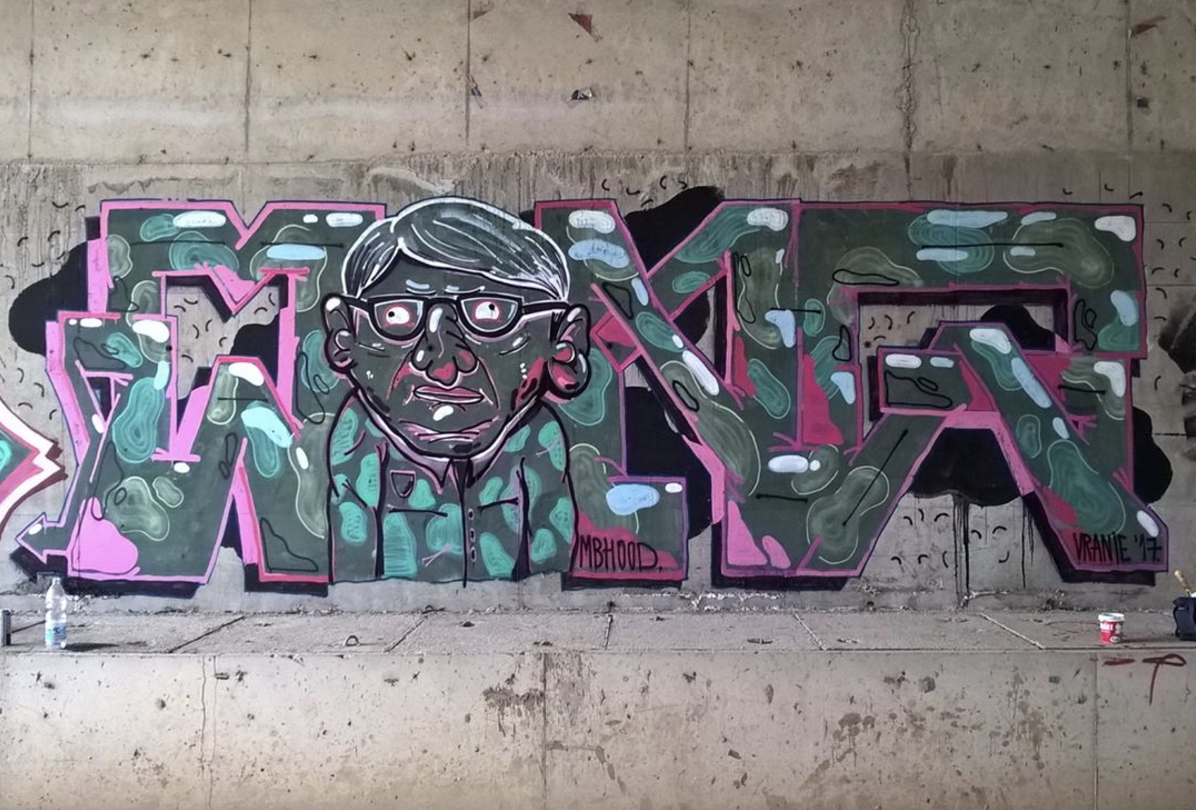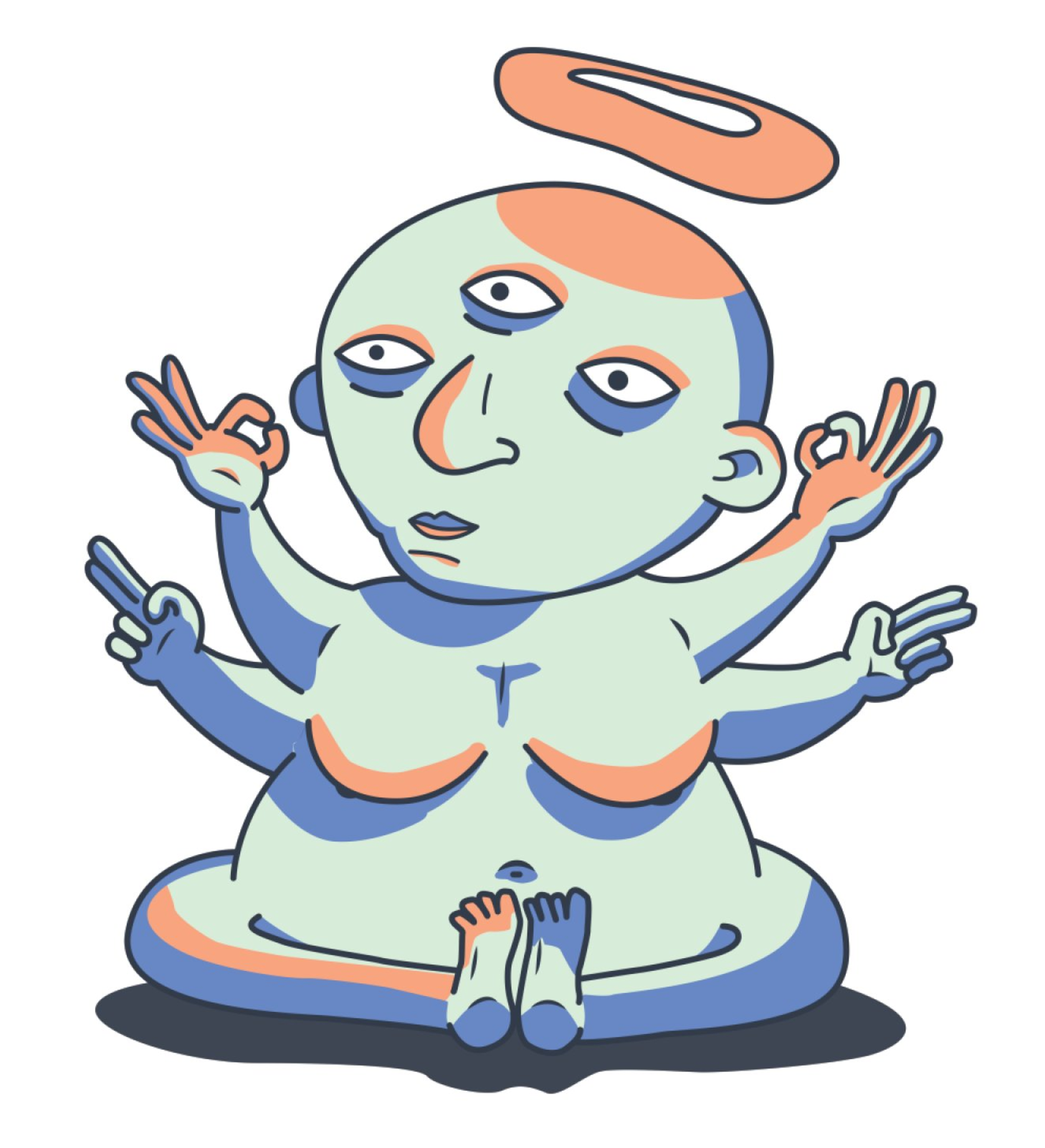 There is no particular favorite movie, I just like mysterious movies like Enter The Void or A Dangerous Method.

How did you get started in the street art scene?

I started with drawing and drawing lessons as a young kid, but I got into
graffiti at the end of elementary school, and it was love at the first "draw" haha
What's the street art scene like in Serbia? Is there a big community for it?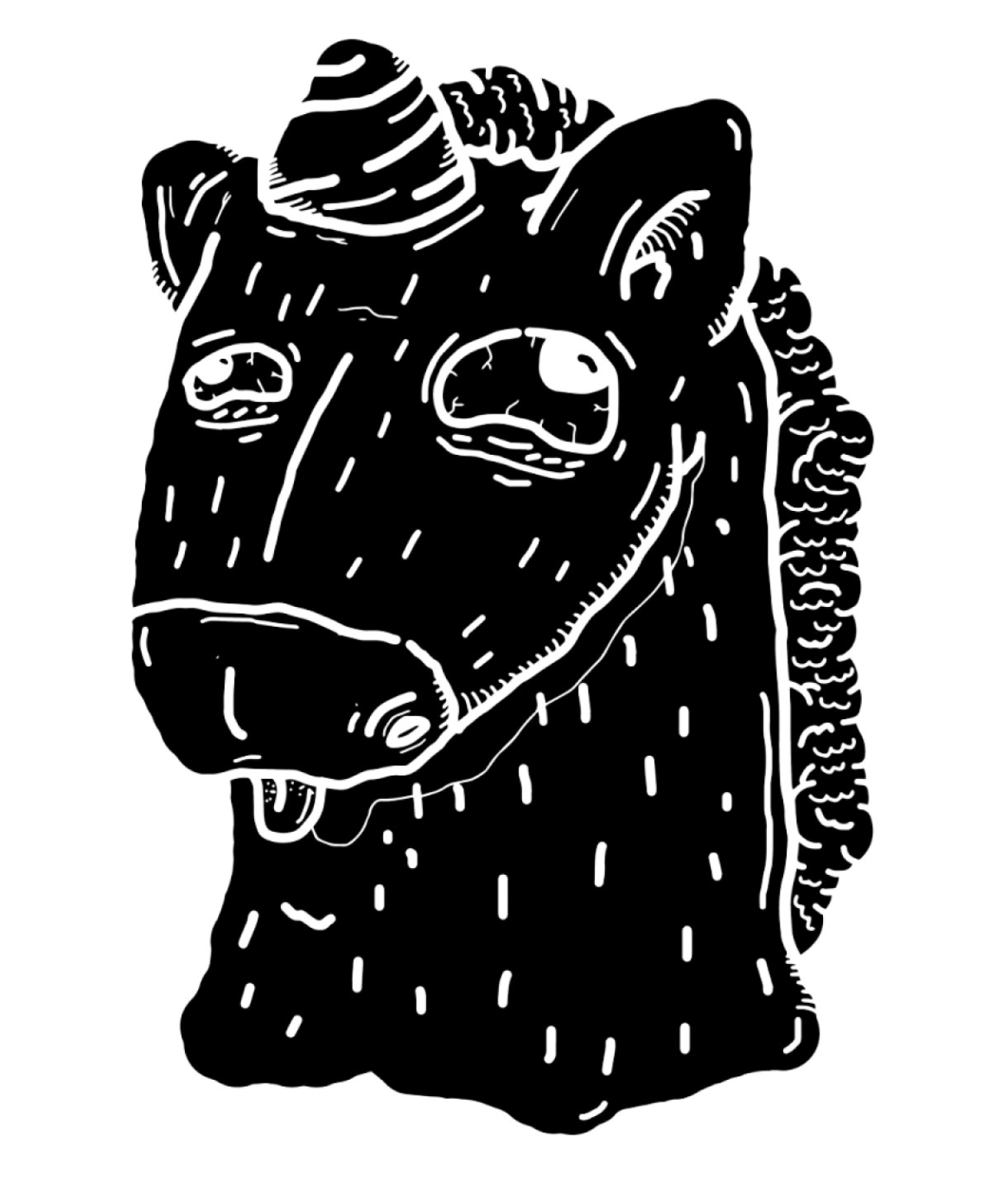 Well Serbia is a small country, and every alternative culture and their community is not as big as in other countries like Berlin or Paris, but it's pretty nice. Maybe because of the freedom on the streets.
You have a really awesome art style – how did you develop your style? What inspires your art?
Well it just grew with years, first thing is that I don't like to copy nature itself therefore I don't want to make realistic art. So I tried as much as possible to distort my illustrations and thats how it came to this. But of course I was inspired by cartoons the most, like Adventure Time, Regular Show, Rick and Morty, etc.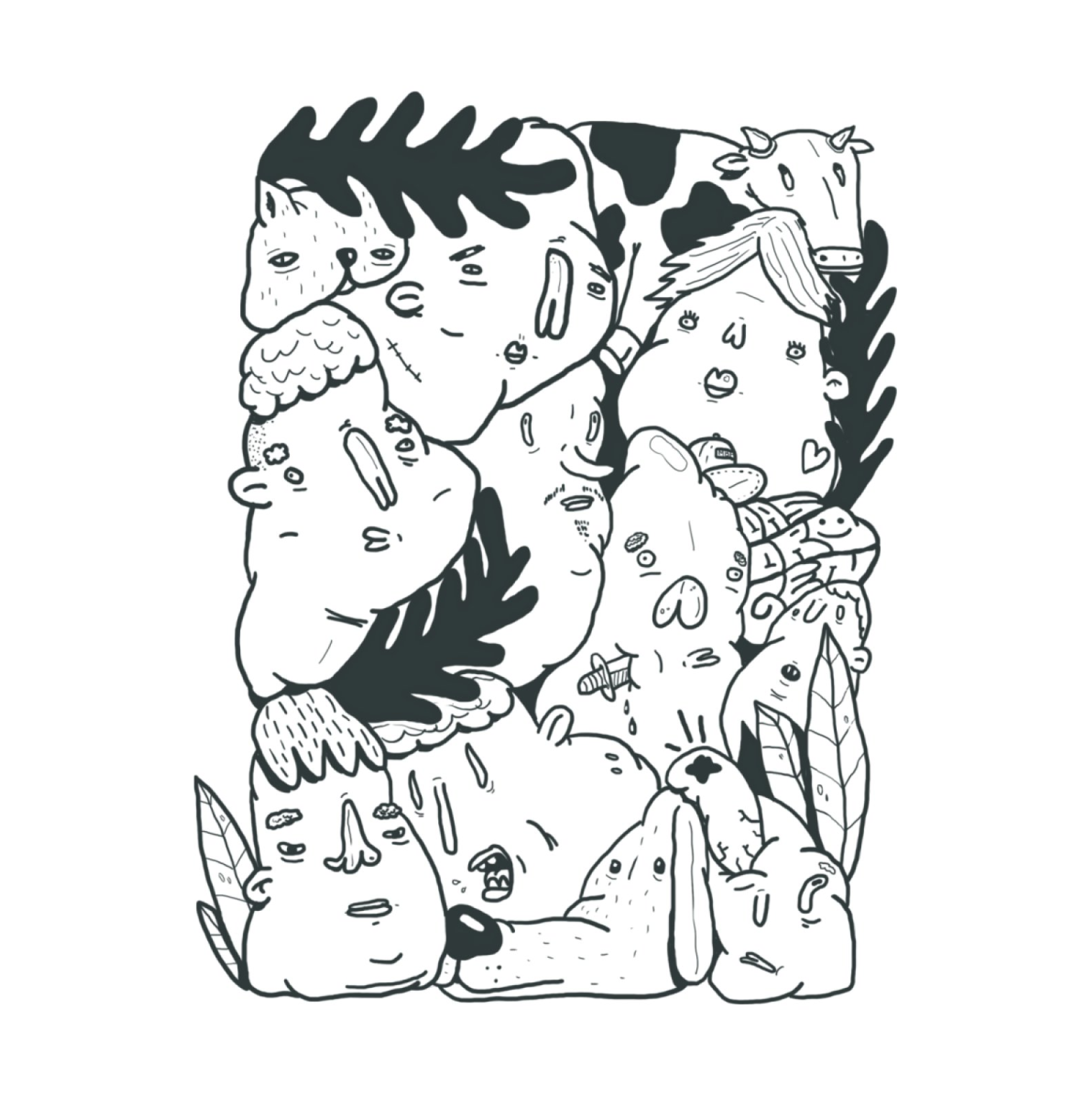 Have you ever sold your work on apparel before? What inspired you to start?
Yes I've made some shirts before but nothing special, I just want to earn money as everybody else haha And of course I like to see people with my stuff on them.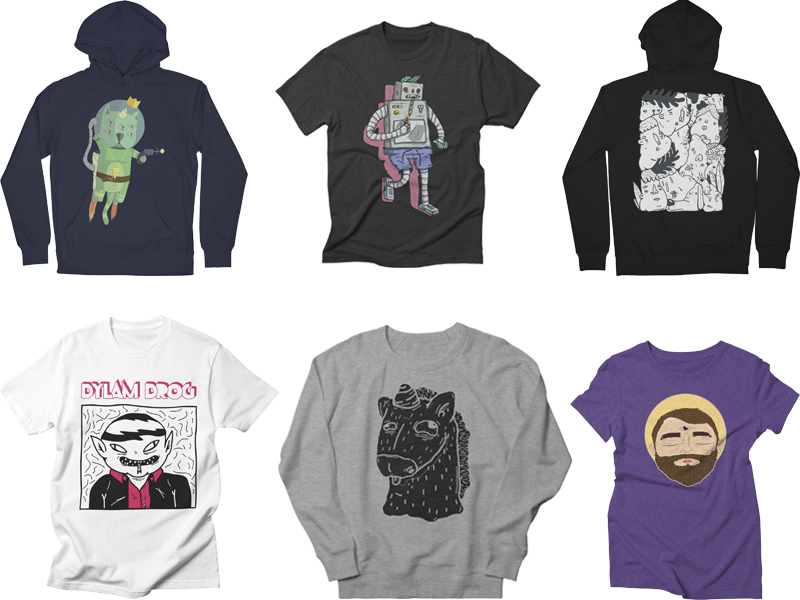 Tell me a little bit about your art collective 'Das Drogen'! How did this art group start? Who else is in it? 
Das Drogen is an art collective with four artists, all friends from college. They are Finno, Turbo3000, Byorn and myself (Jangovski). It started as a fun thing, because we all love illustrating and drawing graffitis, and it developed in something bigger just like that, we had no idea.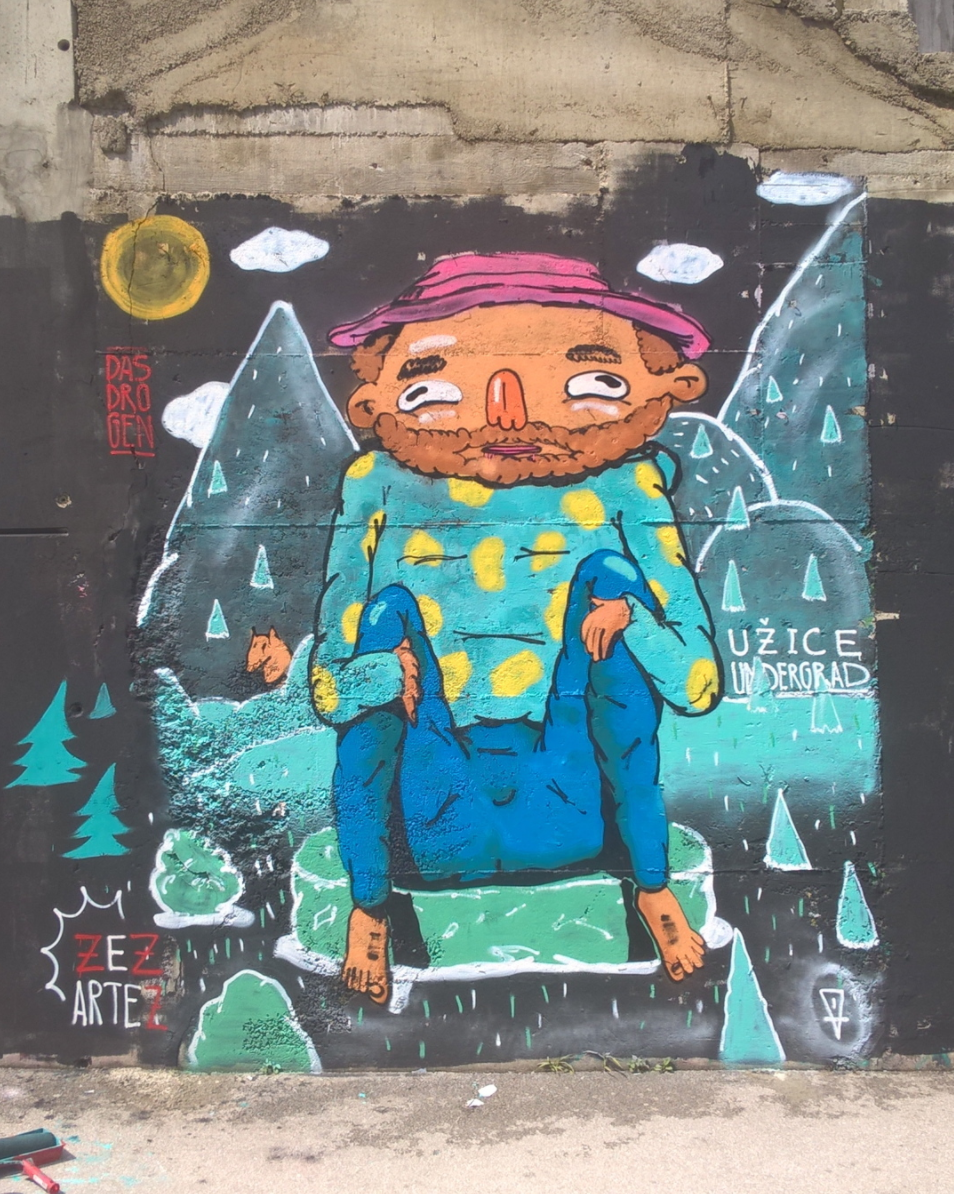 It doesn't mean anything special haha, it's not like we are drug addicts or something, but I can freely say for our illustration that they represent that kind of 'Drogen' style, all weird and distorted.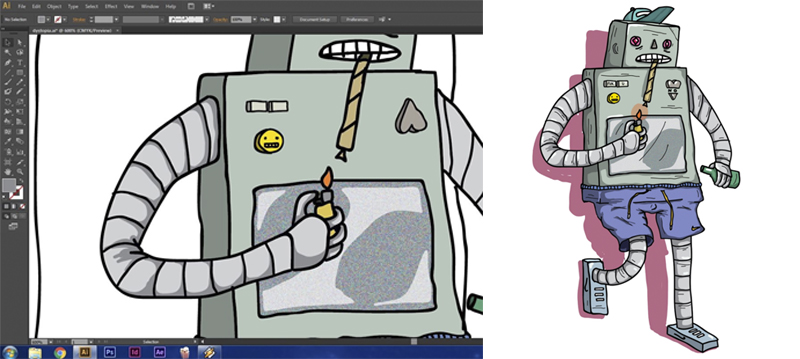 Finally, do you have any specific characters that you regularly draw or revisit?
No I don't, I just use my style in everyday illustrations with ordinary things.
Open your own artist shop now!