You don't typically put "grenade" and "happiness" together in the same sentence. But the newly launched apparel brand HappyBombs has made the two words synonymous with each other (with an adorable logo to match).
HappyBombs uses images we'd typically associate with destruction as messages used to spread positivity instead, "one bomb at a time." And by creating custom apparel to support various causes for humanity, education, health, and environment, this new apparel company helps support organizations that are making the world a better place. And we're excited that HappyBombs launched their Artist Shop just in time for "giving Tuesday."
We talked to the minds behind HappyBombs to see how this idea came about, what causes they support, and about what it was like starting their own t-shirt company (something we know a thing or two about!) Check out what they had to say below, and check out their website for more information.

Where did the idea for HappyBombs come from?
We're two creative guys with a love of simple design, fashion apparel and humanity. We knew we wanted to do something that incorporated all three. In our careers, we've worked at some of the best advertising agencies in the country, on some of the largest brands in the world. So we wanted to draw on everything we've learned about creating things that give people a voice so they can tell the world who they are and what they stand for. And hopefully we could change the world for the better through that process.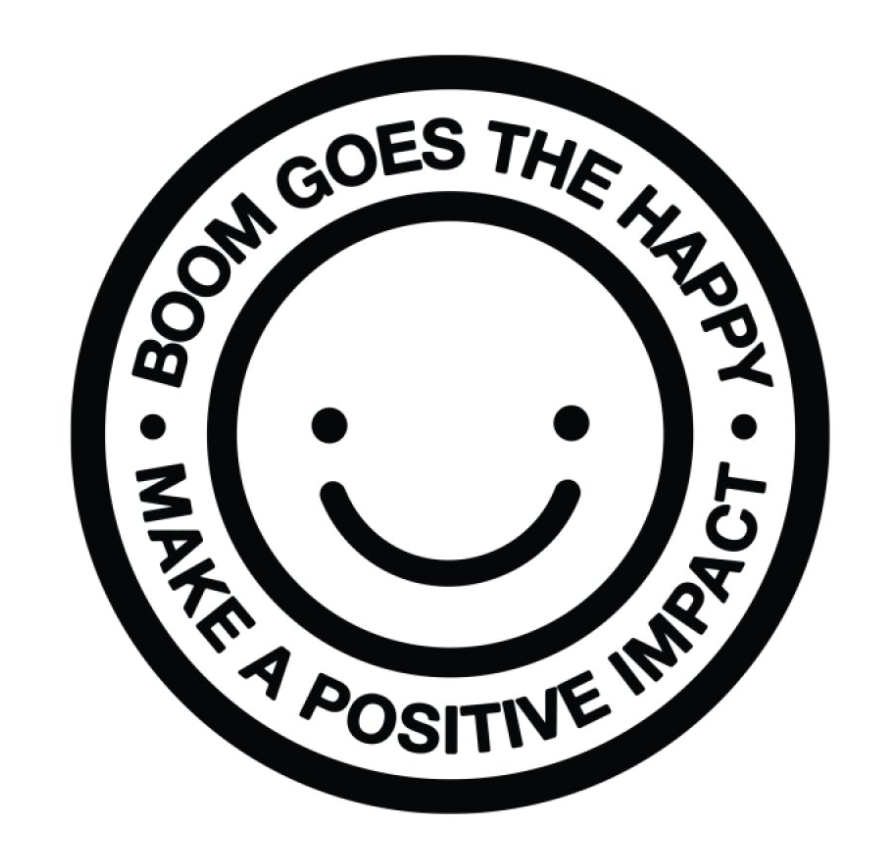 The lunch conversations started about seven years ago, at a small ad agency in Boston. We were swamped with work. And although a lot of it was fun, it was just a very negative environment. We realized that our souls wanted more, so we decided we were going to figure out how to make something that could make a difference in the world.
But the actual spark that lit the fuse happened just after Phil moved to Los Angeles. A quick conversation while he sat in traffic on his way to work sparked a life-changing idea. Keith had a random idea for a logo and the next day it was in Phil's inbox entitled, "happy grenade." He immediately called Keith and, in the course of the conversation, a proper name and basic business plan for HappyBombs was outlined.
It's taken us a while to get to this point, but every setback and delay has led to a breakthrough and an opportunity to refine. It really feels like it's all been building up to this moment in time. With so much negativity out there today, we believe the world is ready for a blast of positivity.
What was it like getting HappyBombs off the ground? 
It has been a long road. And we aren't saying that in a martyrish way. It's been seven years of experimenting, learning, testing, making mistakes and improving upon them. But throughout the process, we've never stopped believing in it. In a way, HappyBombs has become our happy place. No matter how rough or frustrating a day at work may be, getting on the phone and talking about bombs always seems to bring us out of it and get us refocused, energized and hopeful again. Obviously we want it to be a huge success, but the process of creating it has already been a huge reward for us.

We want HappyBombs to start conversations about causes, about what people can do to help, about why and how people choose the bombs they are wearing.
You use the typically aggressive image of a grenade and flip it on its head – How did you land on this idea?
We are fueled by the notion of turning negatives into positives, so we hijacked a classic symbol of conflict, war, terror, pain and destruction and turned it into a beacon of cooperation, peace, love, hope and change. And while we acknowledge that all of that might not come through in the name right away, it's a risk we're happy to take. We want HappyBombs to start conversations about causes, about what people can do to help, about why and how people choose the bombs they are wearing. We knew that for the conversations to start, the designs needed to generate a reaction. Our hope is that the people who buy and wear our designs become our biggest advocates.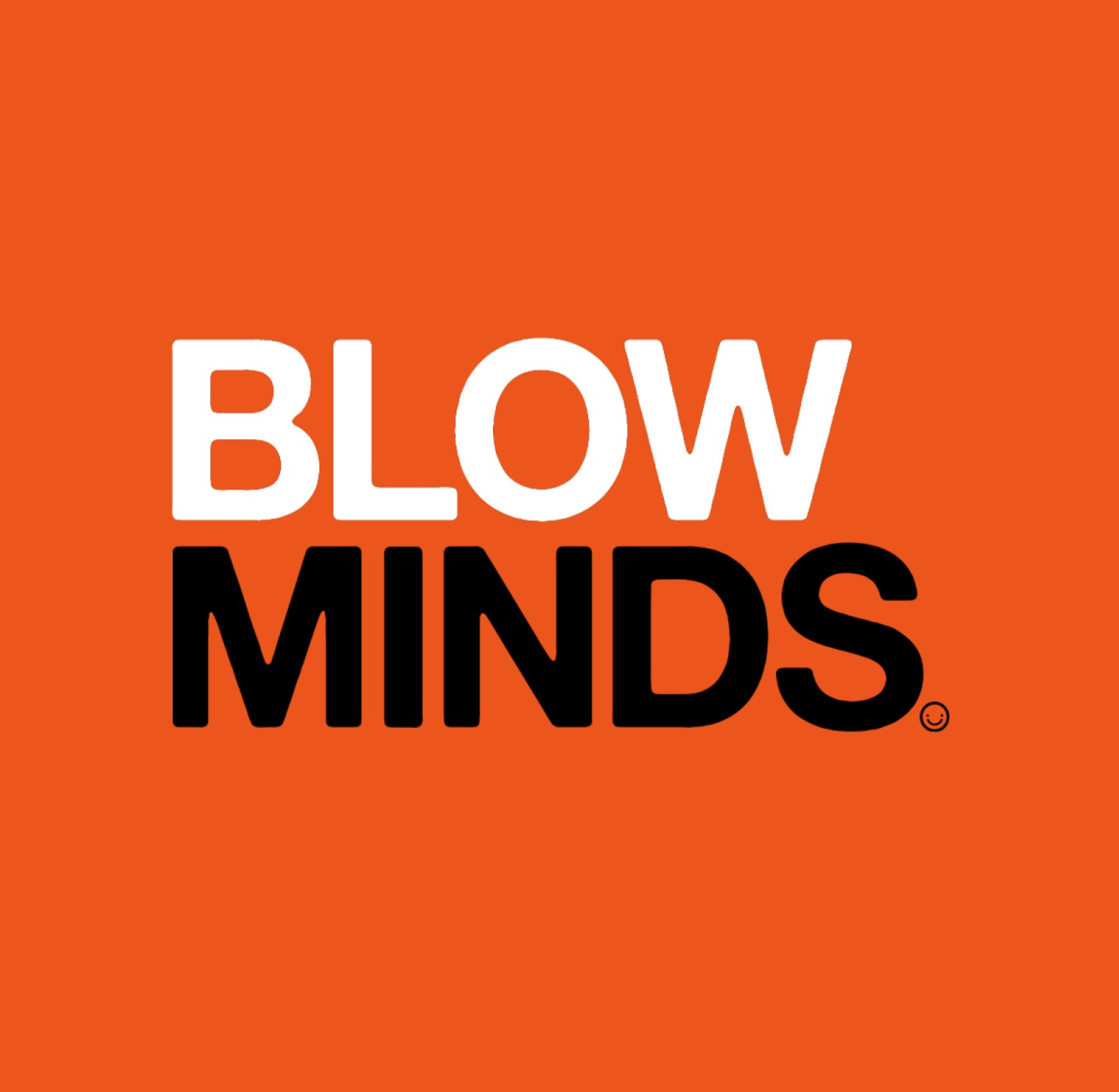 What are some of the charities HappyBombs' profits go towards?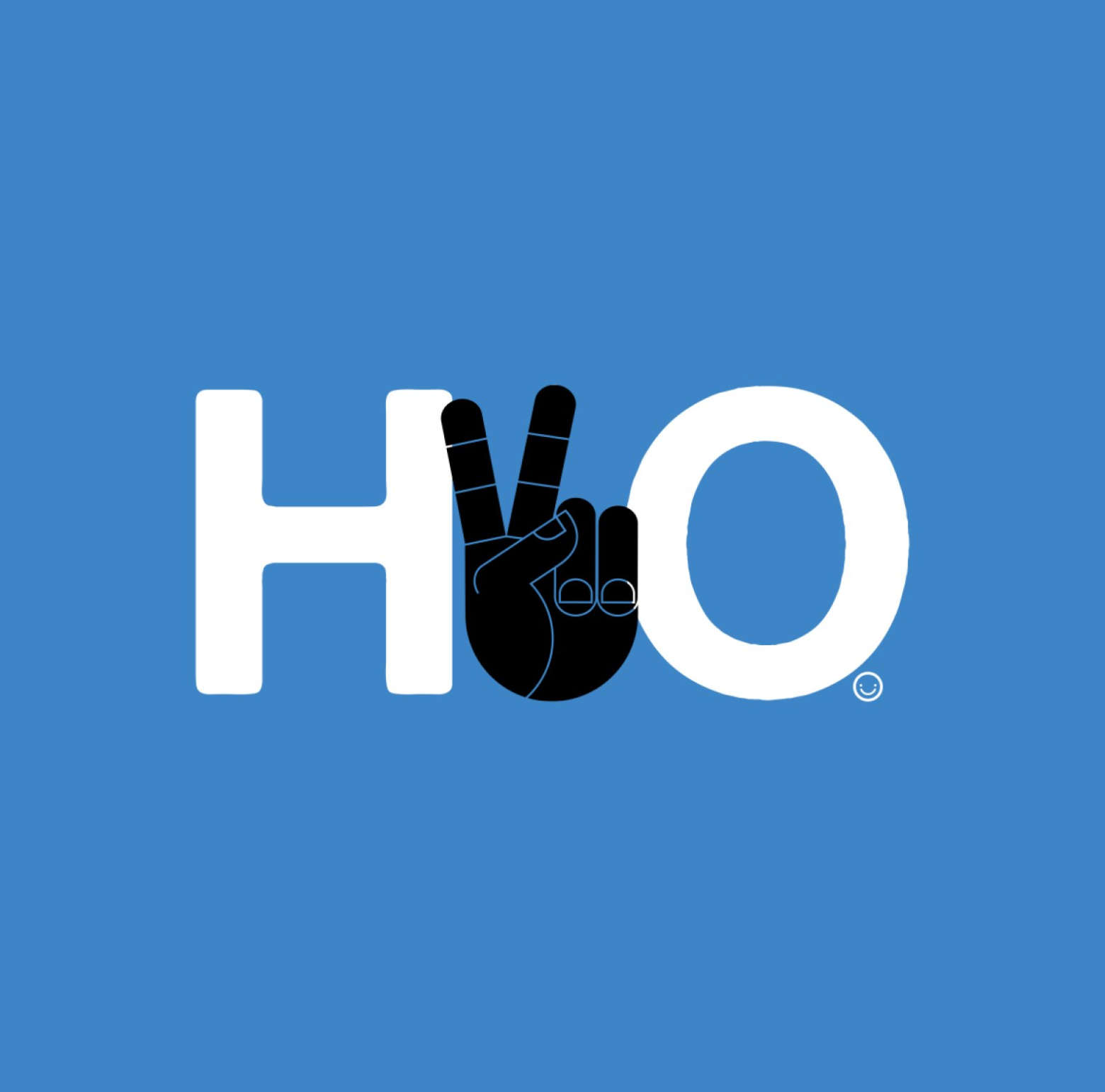 We have organized our criteria into four main pillars—Humanity, Education,
Health, and Environment. And every cause and charity that we support will ladder up to one of these. Today it's Water.org (Humanity), DonorsChoose.org (Education), Young Survival Coalition (Health) and Plant With Purpose (Environment). We also included a second Health cause at rollout, Stop Diabetes, as it hits close to home (Keith's sister has had Diabetes for 30 years). Tomorrow it might be Not For Sale, One Girl, Sight Savers and Surf Rider.
We look for innovative, progressive charities that approach issues from a different, more creative angle. One that maybe makes people think differently about a problem and potential solution.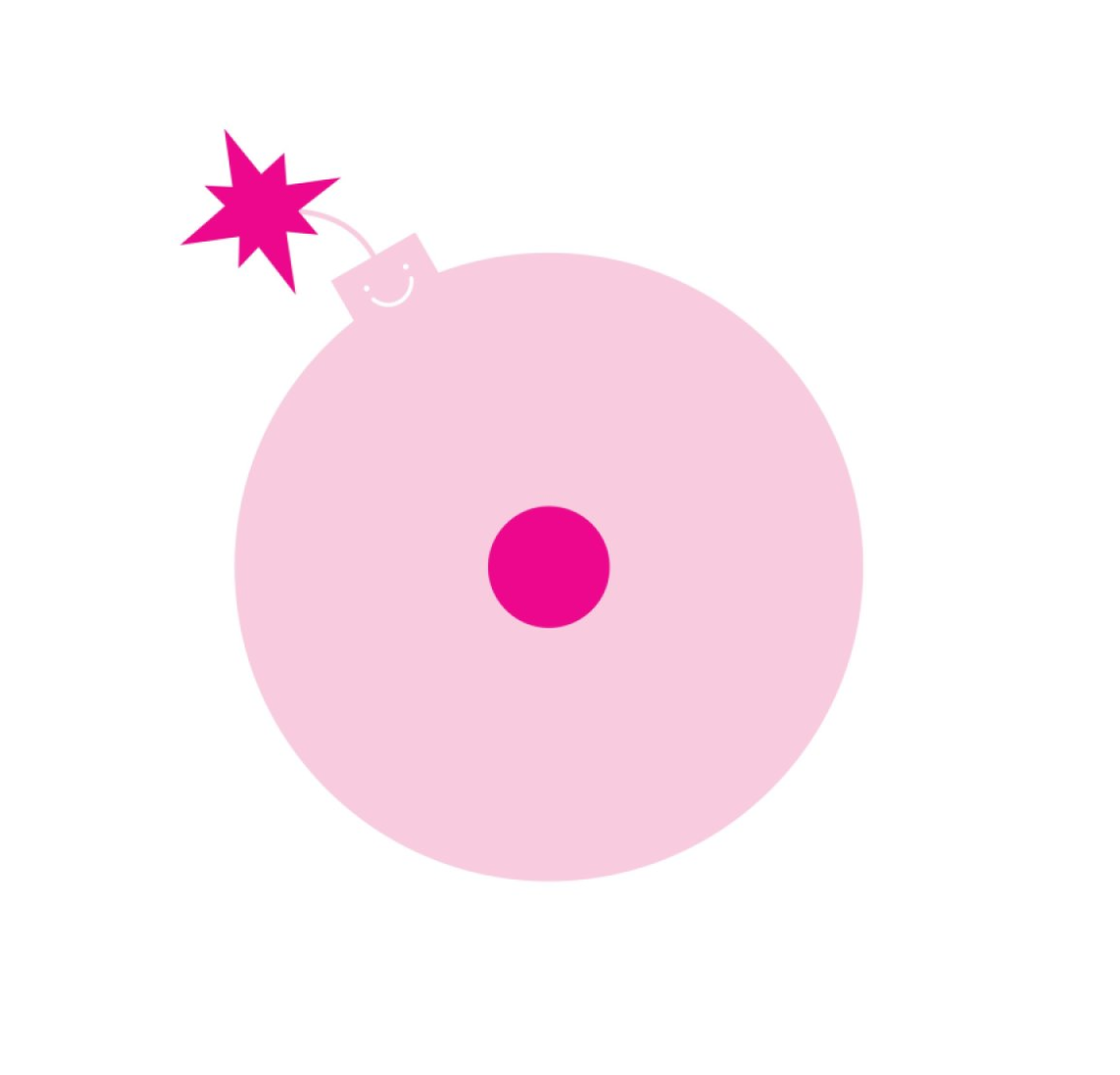 Our breast cancer cause, for example, is focused on providing support and services to survivors rather than the more typical research and prevention. For someone who has been affected by breast cancer, that is a diagnosis that is going to stay with them for life. We felt it important to try and help shed some light on their needs as well. Our first environmental cause, Plant With Purpose, plants trees in villages around the world, not just to help the environment but because it enriches the soil, which benefits the village economically, which then frees kids up to go to school and get an education.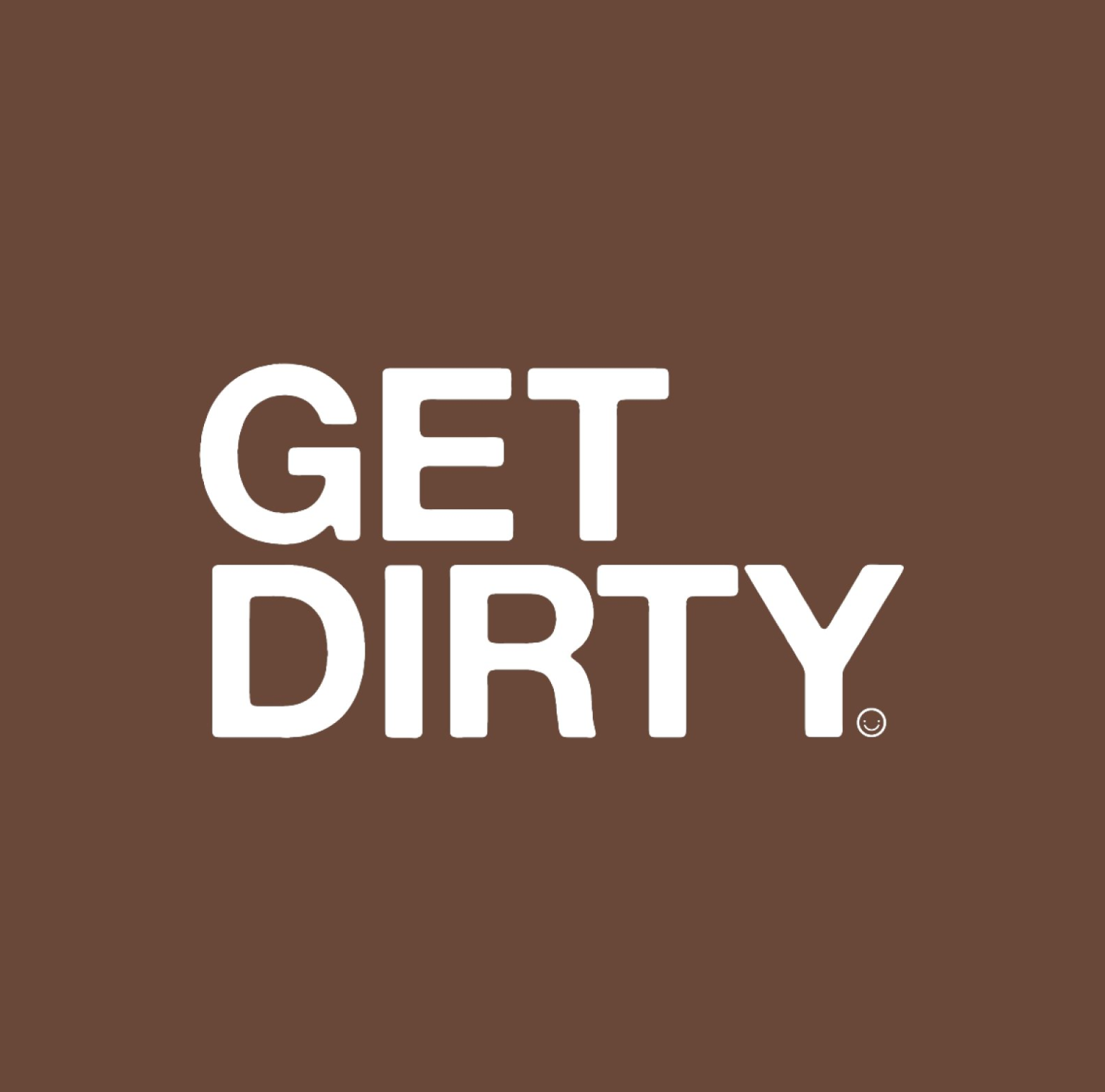 Our hope is that eventually charities will see us as a way to amplify and spread
their message, and approach us about partnering with them. We also hope that our customers will start to send in suggestions as well. We really want HappyBombs to be something people feel they are a part of, not just another brand they buy things from.
It says on your site that depending on the cause you're working with at the time, you create a unique collection of designs to sell, that's so cool! How often do you switch up designs? Are they only up for a limited time? 
Right now, we are planning to launch a new line every two months. We intend to keep the evergreen designs available in our Threadless Artist Shop, while the limited-edition screen-printed designs will live on HappyBombs.com. The idea is that the designs will evolve and progress from season to season, year to year. Some may stay and some may go, depending on what people respond to. But the causes we support will just continue multiply.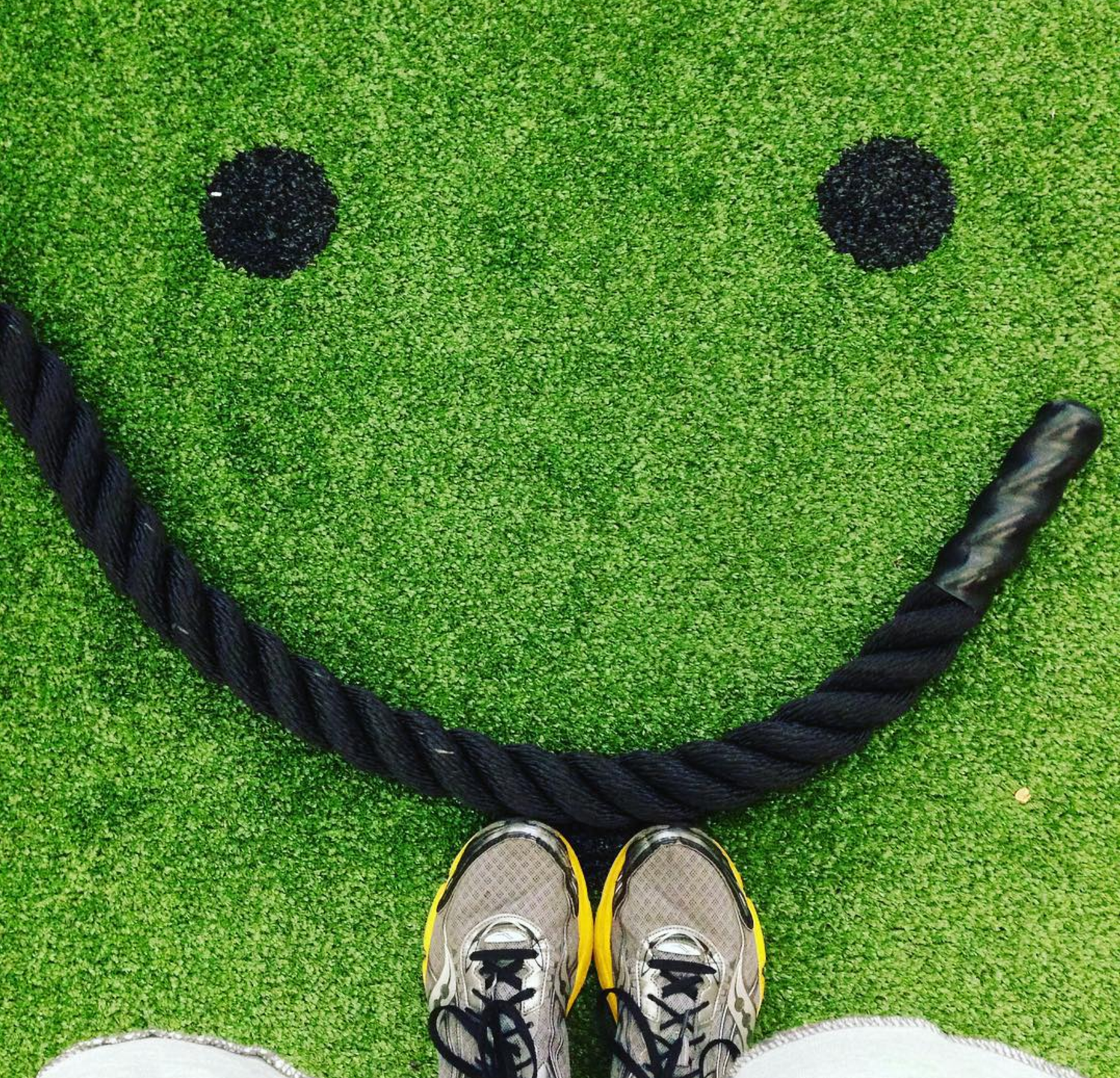 You two work in advertising and, as the video on your site says, wanted to quit your day jobs to start a t-shirt company. Which is a story we can relate to here at Threadless! How do you think you'll take that leap?
That's the dream. We're still in the process of launching this brand before we can think about actually making that leap. We even had to start taking freelance jobs on the side to raise some money so that we could print our first two lines of merchandise.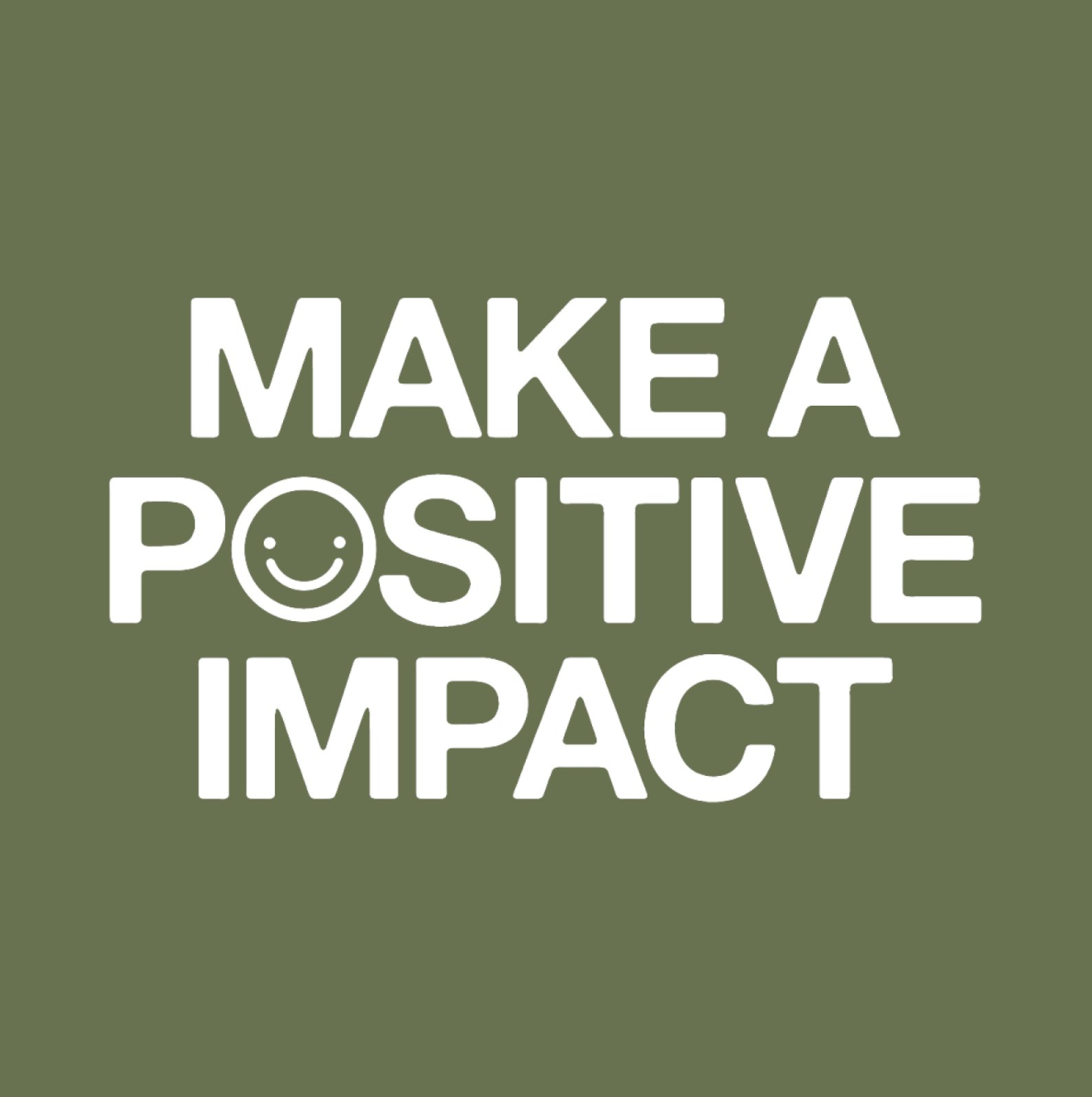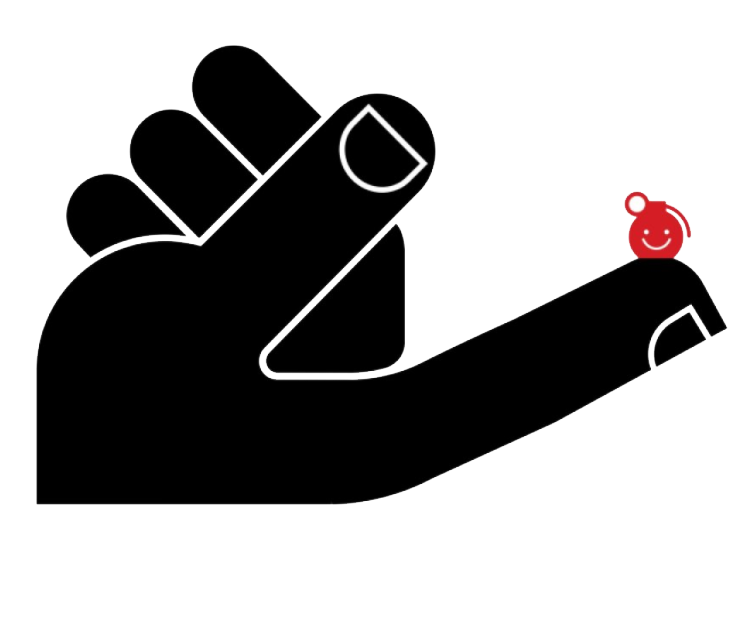 Having young families to provide for, it's never as easy as you want it to be to follow your passions. Phil with two young children and Keith with three, ensuring our families are secure has been priority number one. But with their support, we have been building this brand on nights and weekends (after work, after bath time, after making lunches, after time with our wives.) Setting an example for them has become our biggest motivator, as they've been following our journey over these past few years.
We have often dreamed about getting financial backing to make it all happen faster, but, honestly, we think having to grind it out has made us and HappyBombs better.
What made you decide to open an Artist Shop! 
It was a bit of a godsend. We had hit a point where we had all of the designs ready to go, and we were ready to launch, but we just didn't have the capital to print everything. Then a friend told us about Artist Shops and everything clicked into place.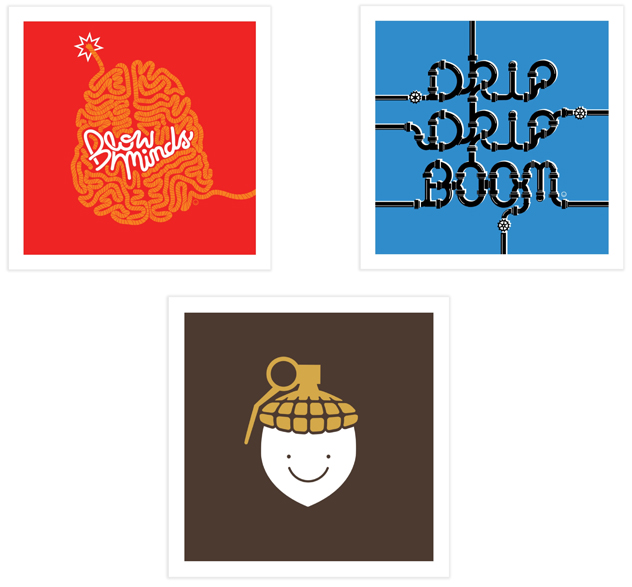 It also keeps HappyBombs closely tied to the creative community, which is where our roots will always be. We're hoping it sparks more collaboration with other artists moving forward.
What are some of your favorite designs in your Shop?
For t-shirts, the simplest ones are the ones that speak to us the most. The "Activist", "Boom" and "Make A Positive Impact" t-shirts are among our favs. For wall art, the more playful prints like the "Blow Minds," "Water Pipes" and "Acorn Drop" have that creative impact that we like. And they all have to pass the super scientific "would you wear/hang/pin/stick that" test.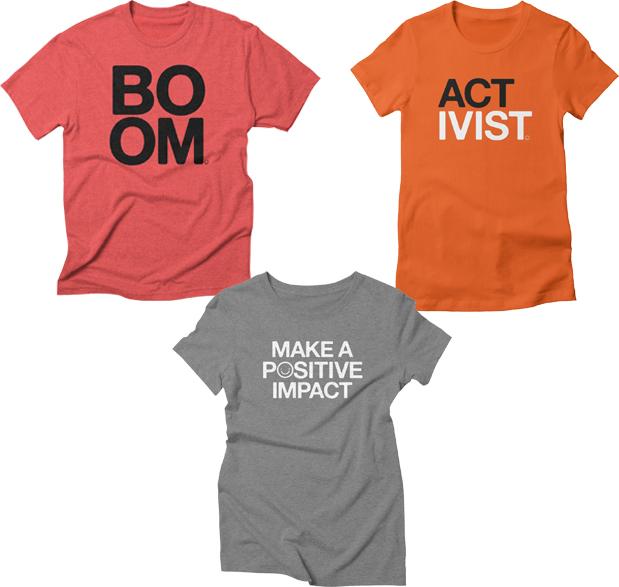 What advice do you have for artists who are also looking to start their own t-shirt business? 
Just jump. Believe in yourself and start doing it. You are going to make mistakes, but you will learn from them, and they will make your original idea better. We've also learned along the way that you have to just do what you can with what you have available. Dream big, but be realistic about what you can do right now. Then do it the best you can.
Finally, and this has always been very important to us, don't do it for the money. It might take a while before you see any, if you ever do at all. So make sure you're doing it because you love it.
Anything else you'd like to share? 
HappyBombs is much more than simply shirts. We are a communications platform designed to empower everyone to stake a stand for the things they believe in by making social activism fun and fashionable. We want everyone to know they have the power to make a positive impact on the world—every day. Because even the smallest bursts of positivity can ripple out into a big, sweeping change.
#MakeAPositiveImpact #BoomGoesTheHappy
­­
Open your own artist shop now!