It's a bird! It's a plane! It's…space clowns?! It's either a circus and space lover's dream come true or a clownphobic's worst nightmare. But with @Aparaat's winning 'Circus' design and space race design both launching in the same day as an artist double feature, we've got something for everyone from sad clowns to happy clowns this week! We talked to Aparaat about what inspired him to create a whopping nine designs for the 'Circus' challenge, about his love of space, and about having two designs launched in one day! Check it out below!
.     .     .
Two printed designs in one week, what a way to kick off 2017! Feelin' pretty good? 
Pretty good? No, that would be an understatement. Over the top good! …over the big top good! And yeah, what a start! And not just an ordinary start, a rocket start at that! Hope the thrusters won't give up any time soon and will take me well beyond the orbit.
So let's start with the clown in the room. I gotta ask…The circus: fun or terrifying?
A bit of both! :-)
You had a few other submissions for the 'Circus' challenge as well: what attracted you to this challenge?
To be honest, I wondered that myself too. I actually created about nine designs in total. For various reasons I only submitted three in the end, but still, it almost seems like way too many for a challenge I initially thought about skipping altogether. I don't know what changed my mind along the way, but I ended up totally enjoying this whole circus theme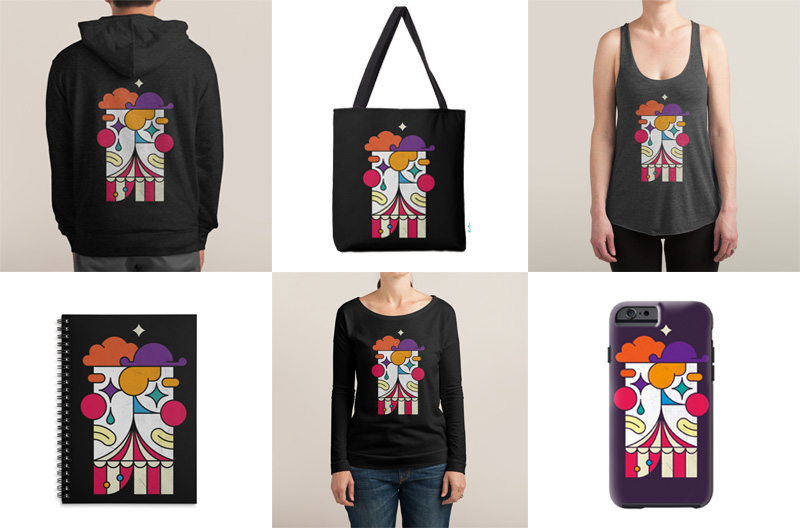 Maybe it somehow tapped into my tucked away childhood memories or maybe, somewhere deep down, I have always been a secret clown lover. It somehow reminded of the Peanuts challenge in a way, as it brought out similar feelings in me. Circuses must be concentrated happiness!
You've won a couple challenges before! Which has been your favorite to win?
All of them, honestly! I am grateful for every single design you guys select. And it doesn't necessarily have to be a challenge winner. Every time the "Congrats! Your design has been selected by Threadless!" e-mail arrives in my inbox, a huge smile appears on my face and my heart starts racing. It is always such an honour.
On to your second printed design this week! This is such a great celebration of the history of space exploration! Is the space race your favorite period of space exploration? 
It certainly is one of my favourites, as I've always believed competition moves the world forward. In this case, it moved the space rockets upward, much to the delight of us space lovers.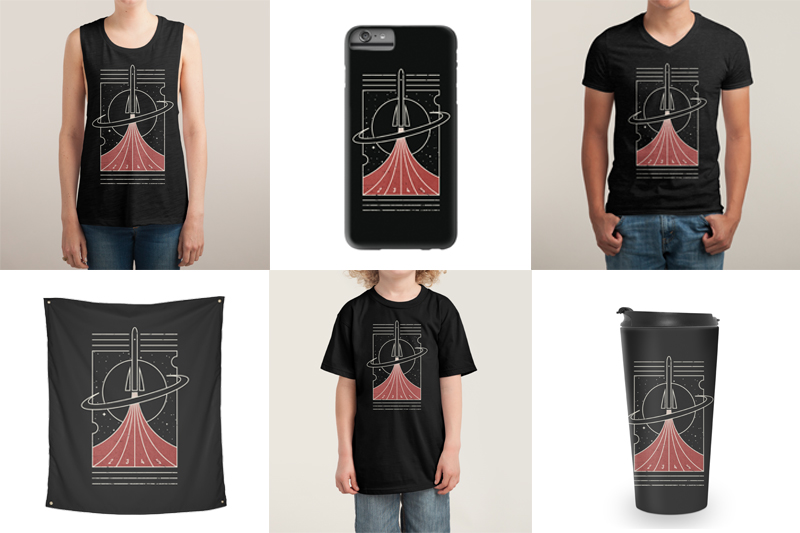 A bunch of your designs seem to have a space theme! Fan of space? 
Most definitely,  it is So Peaceful And Cool Entity that I've got to be a fan.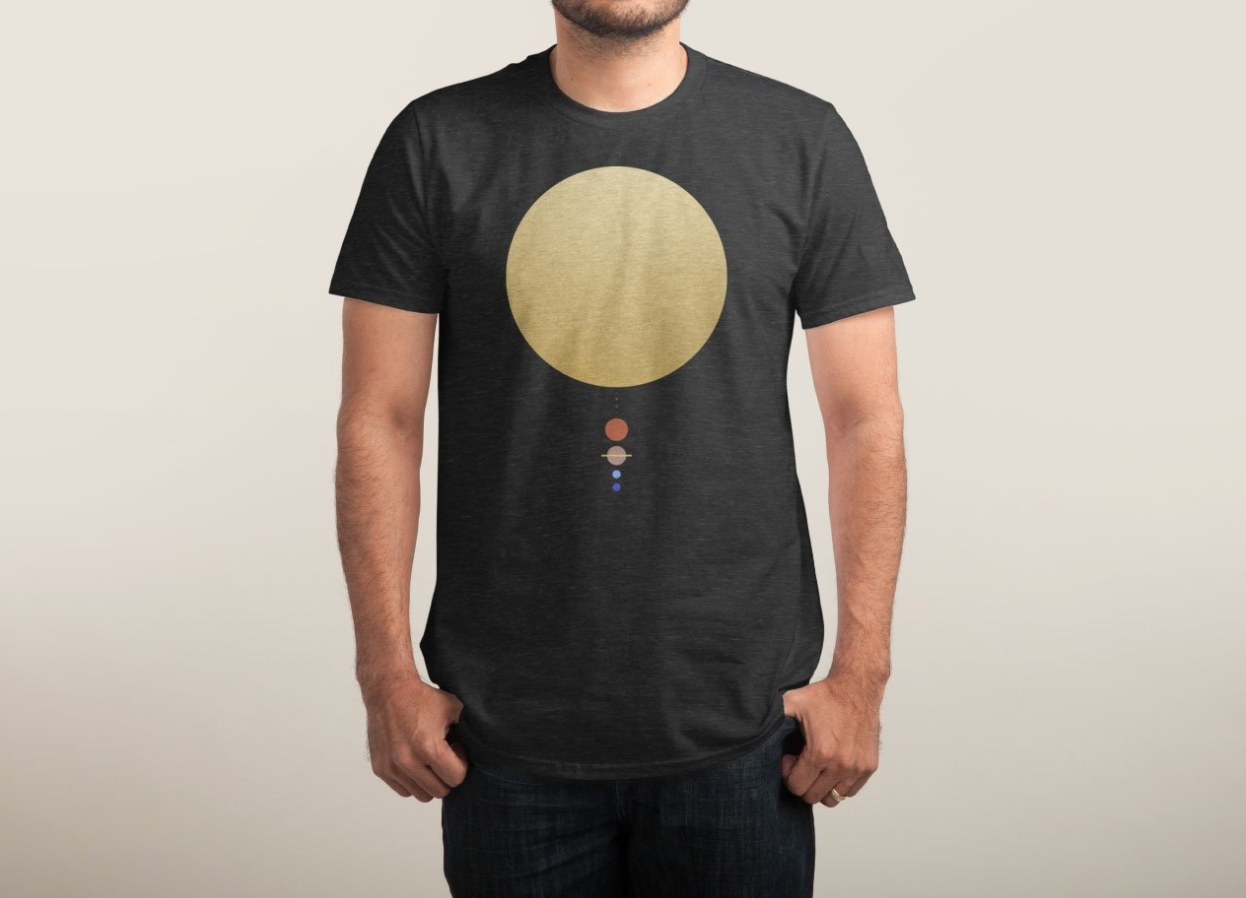 Your design "Solar System" was one of the top 16 designs of 2016! What was your reaction in a gif?
This is about the only answer I can gif you! Thank you so much!
Your Artist Shop seems to include your most minimal designs – what appeals to you about minimalism? How do you plan a minimal design out?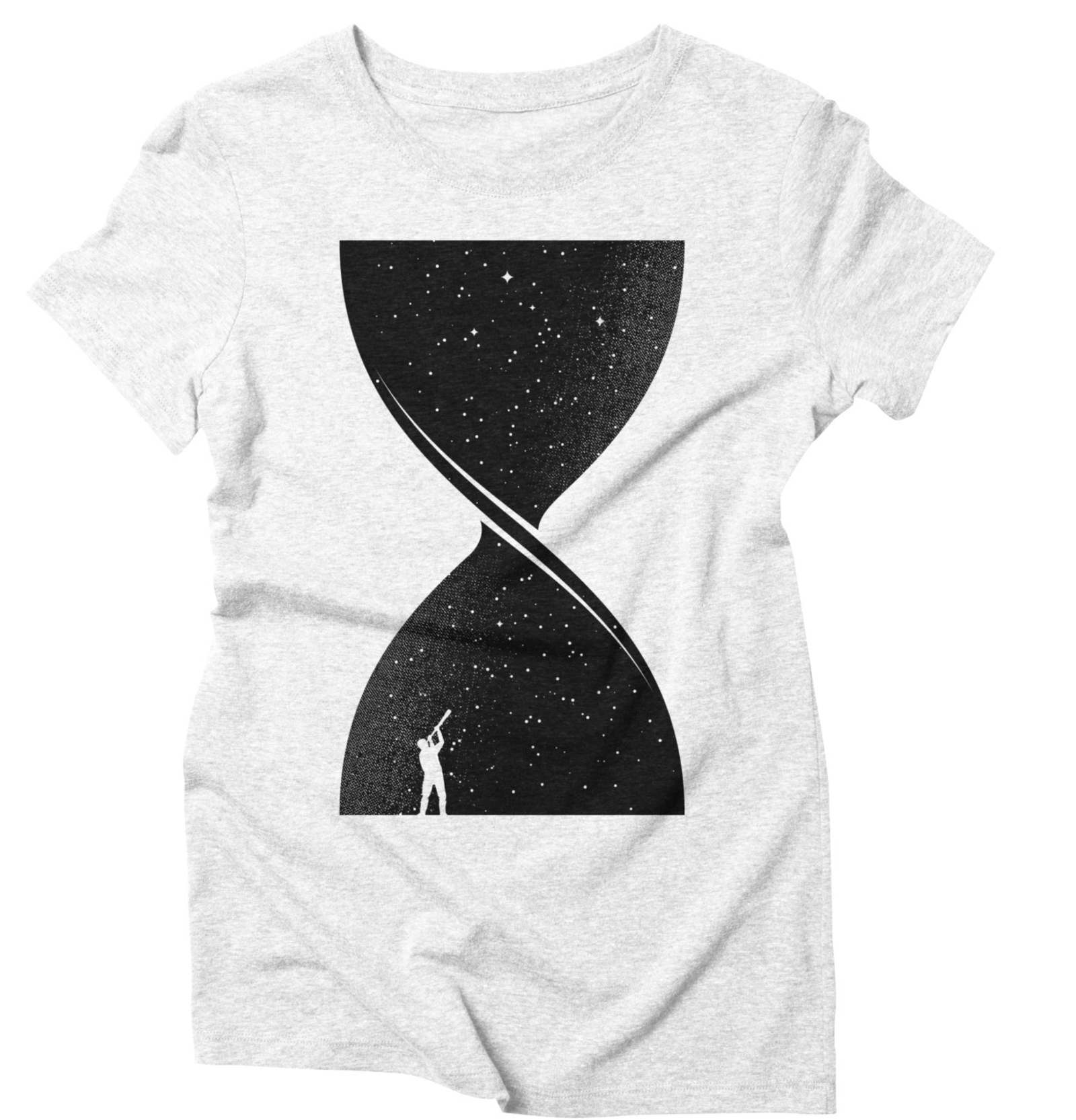 I don't, it usually plans itself out on its own. I mean, it just happens. As I said in one of my previous interviews, "making my art minimalistic is not a goal, but just a natural outcome of the whole design process, as I don't like things unnecessarily complicated and ornate".
Nothing is set in stone though, I might come out with something totally wild one day, who knows :-)
What's the most important thing you've learned about the art world?
If anything, I've learnt that I still have a lot to learn :-)
How do you go about putting a design together? Do you sketch first or go right to the computer?
I usually head straight to the computer and "mouse" my design in and then keep tweaking it ad nauseam. Just like that. I also have an old Intuos3 tablet if some "drawing" is required :-) I would really love to start spending more time off the computer though, explore new techniques and ways of making art. Or just grab a real pencil and sketch away. Nothing beats that feeling.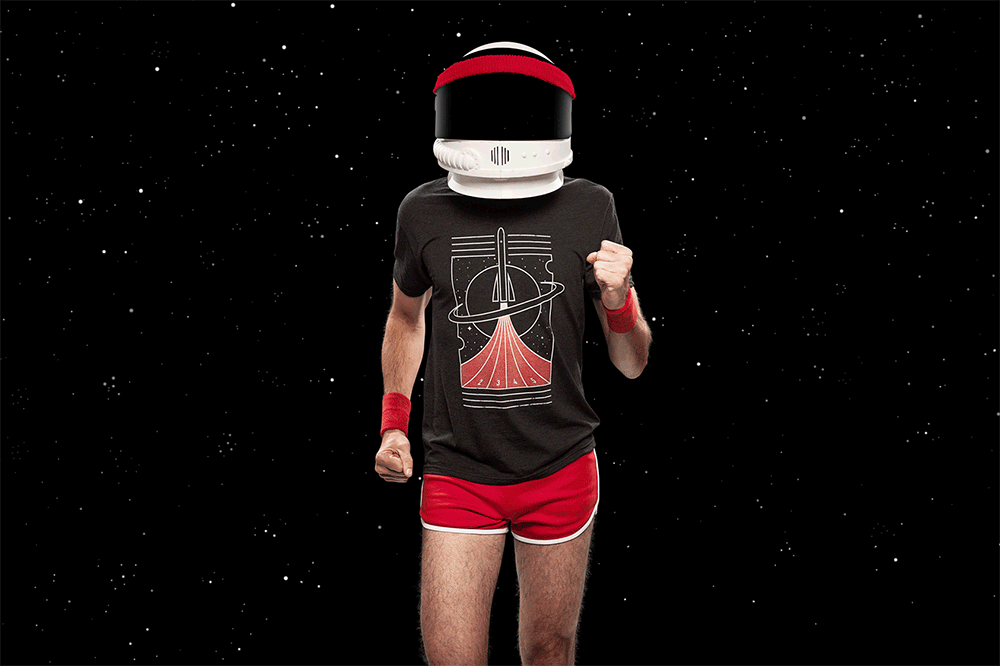 Anything else you'd like to share?
I would love to thank everyone for all your votes, comments and support. And not just in this particular challenge. Thank you, guys, it really means a lot. I would also like to wish everyone a happy new year full of love and unlimited creativity. Keep the awesome art coming!
Shop Aparaat's designs here!