We all need a little dark humor that begs the question, "Too soon?" in our lives. It's the spice that makes life a little more light, the stuff that many memes are made of. And Daniel Arruda's (@Darruda) selected design for our Dark Humor challenge perfectly balances humor with a little darkness that'll make you laugh then make you cringe (in a good way) all at once. Daniel's usual art form is super bright, encouraging, and upbeat, but when he does dip his creative toe into dark humor waters, he always manages to turn the dark into something light and with a twist of never ill-meaning humor. We talked to this artist about his first individual challenge win, other ideas he had for this design, and got a peek into his sketchbook. Scroll to say hi!
.     .     .
YAY! Your first Threadless Challenge win! How does it feel?
So excited! It was a cold night in Rio and I was working on my computer when I got that fantastic email from Threadless. I couldn't believe I was achieving one more dream. I started to scream loud!! Ozzy was looking at me with a bulldog smile. Yeahhh!! It was my first victory.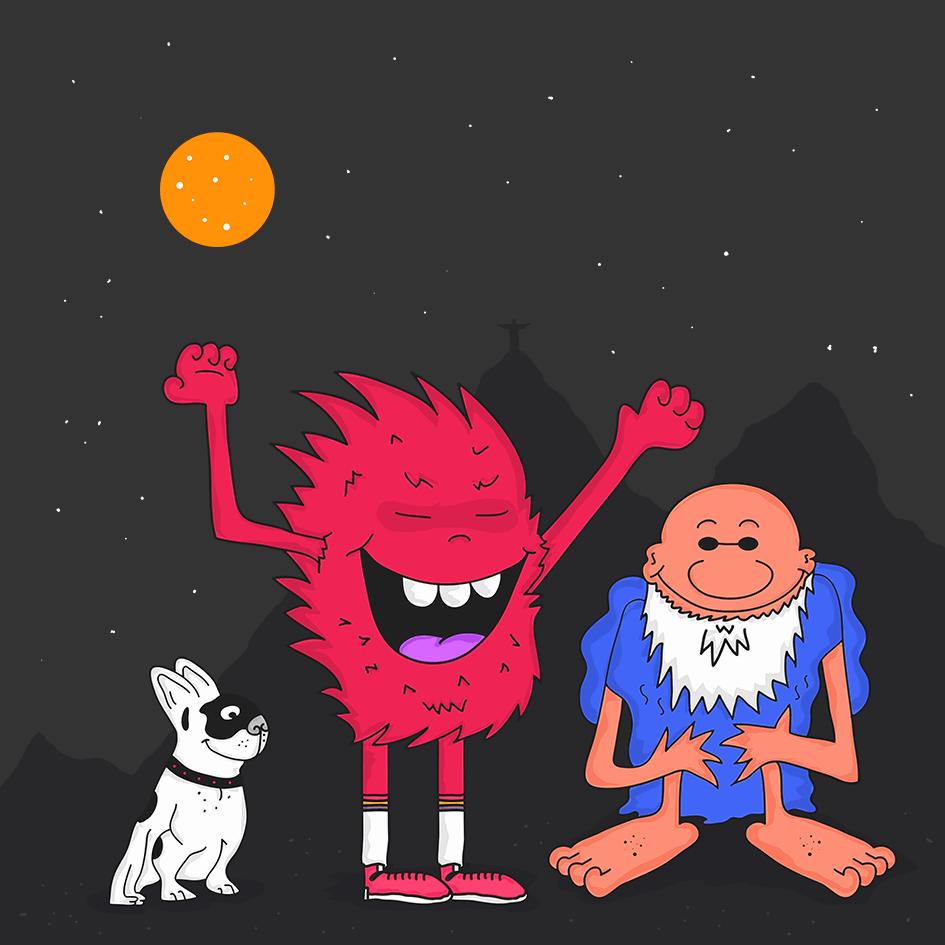 Your usual art style is so upbeat and happy! Was it hard to get into the "dark humor" mindset?
I use to play with dark humor in many of my designs. I like to work with unusual and uncomfortable situations and making fun of it. I loved to participate! Waiting for the second edition! What about "Dark Humor Again? "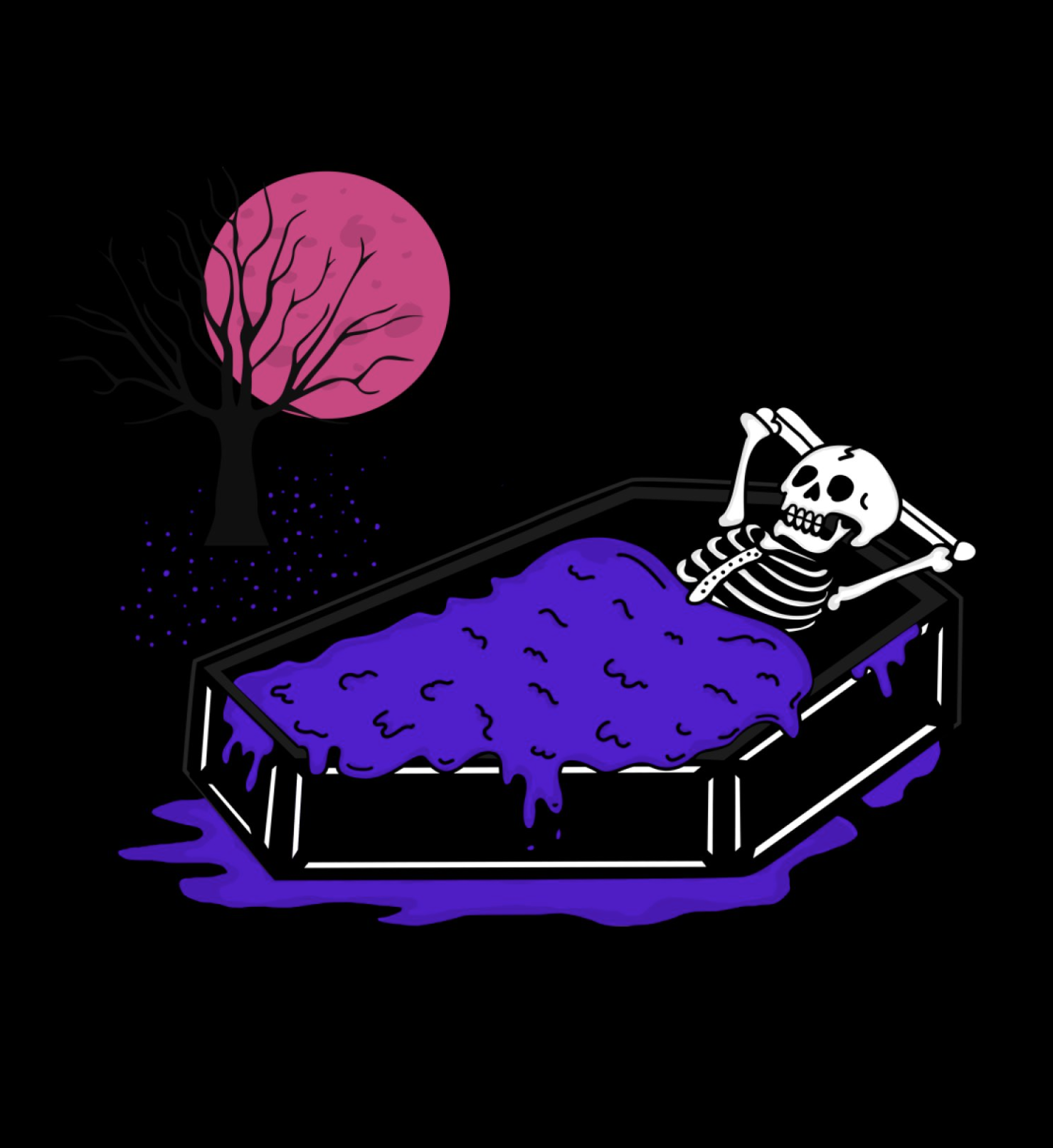 Did you have any other design ideas for this challenge?
I had an avalanche of ideas for this challenge. I was working on many designs at the same time, refining day by day each one. I submitted for this content "Take Me Please", "Night Dreamer", "Creative Psycho", and "Cold Gin Time Again". Other designs like "Fast Food" and "Little Adventurer" you can find at my Artist Shop.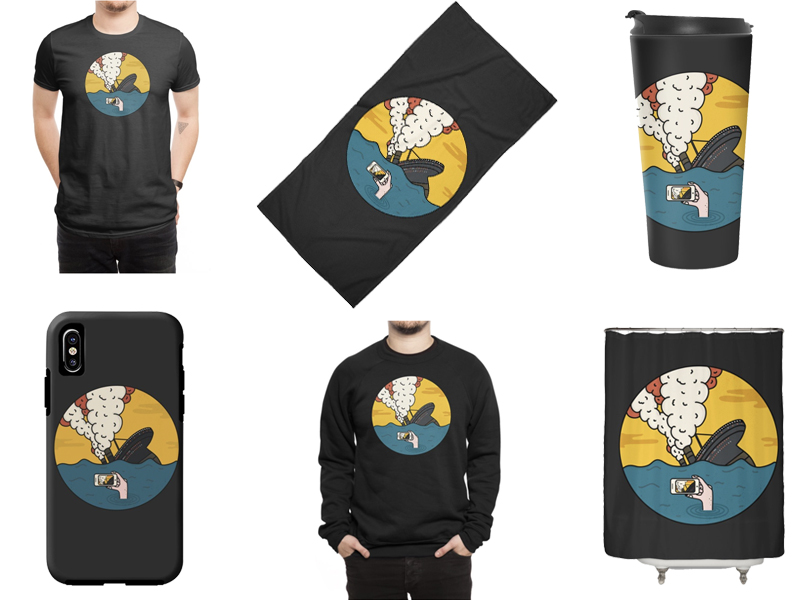 Where did the inspiration for this design come from?
I was watching the classic movie A Night to Remember (1958 by Roy Baker) and I wondered how it would be if those people aboard the Titanic had a cell phone and the use of technology.
Your first two printed designs on Threadless were for our Butts challenge – how has your art style evolved since then?
I started to dig deep in storytelling and making my designs more iconic . I'm always searching for a daily evolution; sometimes I spend hours looking at old designs, looking for things I can improve. I am always learning from my art and my failures.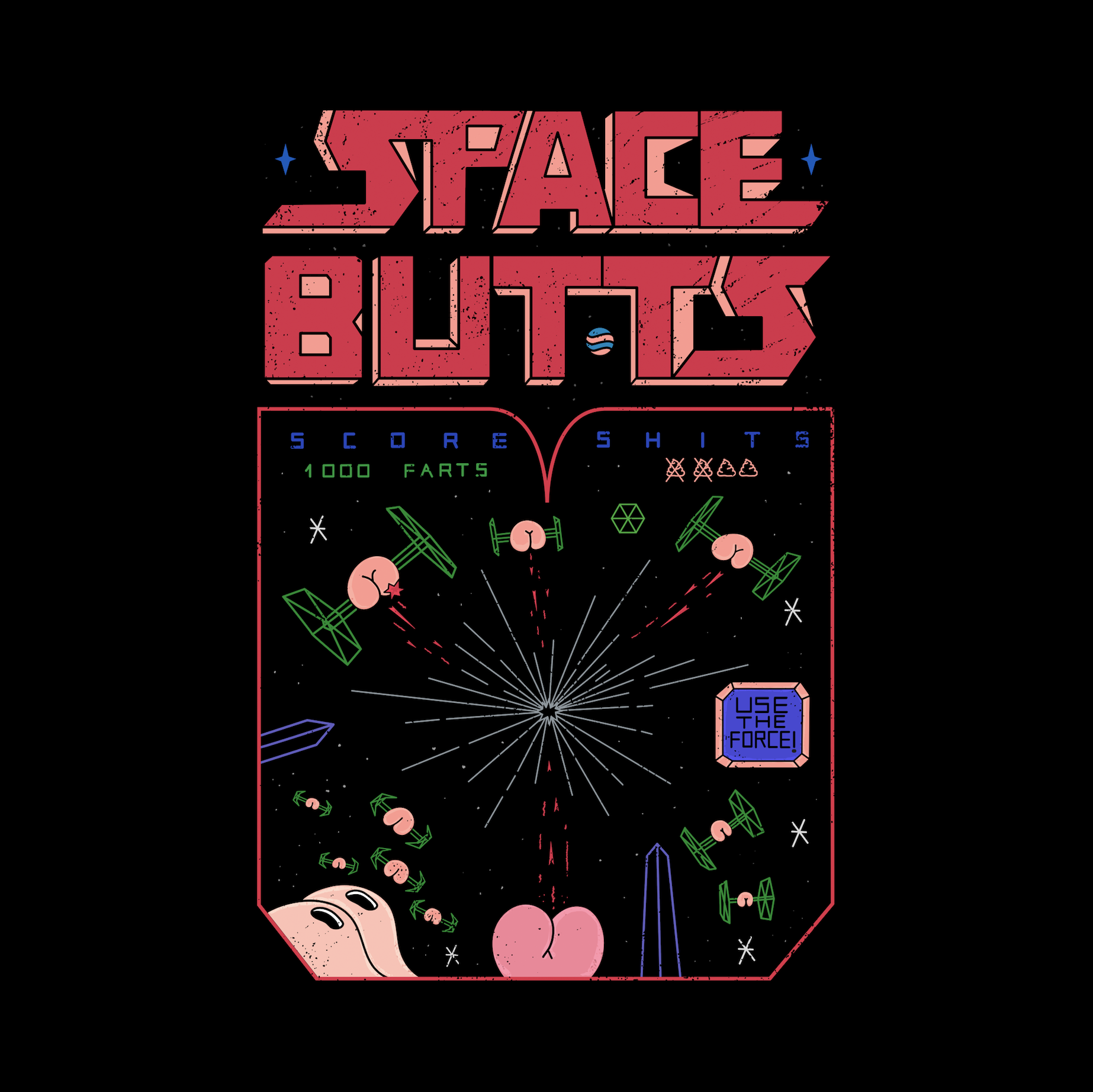 This design has a little commentary about phone usage – what are your thoughts on social media?
We have so many tools nowadays to share our work and stay connected to the world. There is no better time to live like today. It is up to us to do meaningful work and make this world better. Do your part. ;)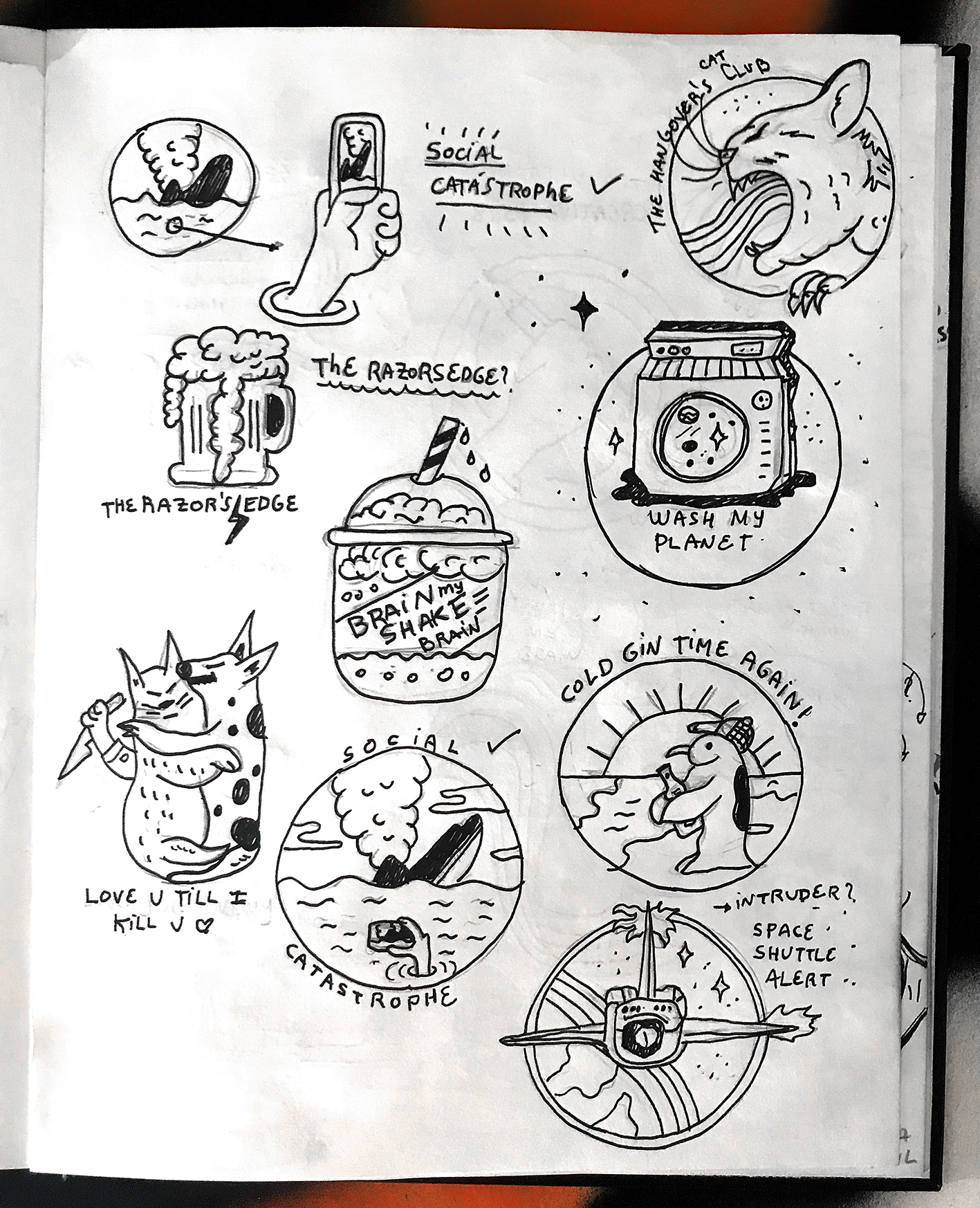 You always have new designs! How do you keep your ideas so fresh?
Thank you so much! I'm always trying to be involved in other projects like music, movies, fast food and games. I'm also connected with other artists and making friends around the world.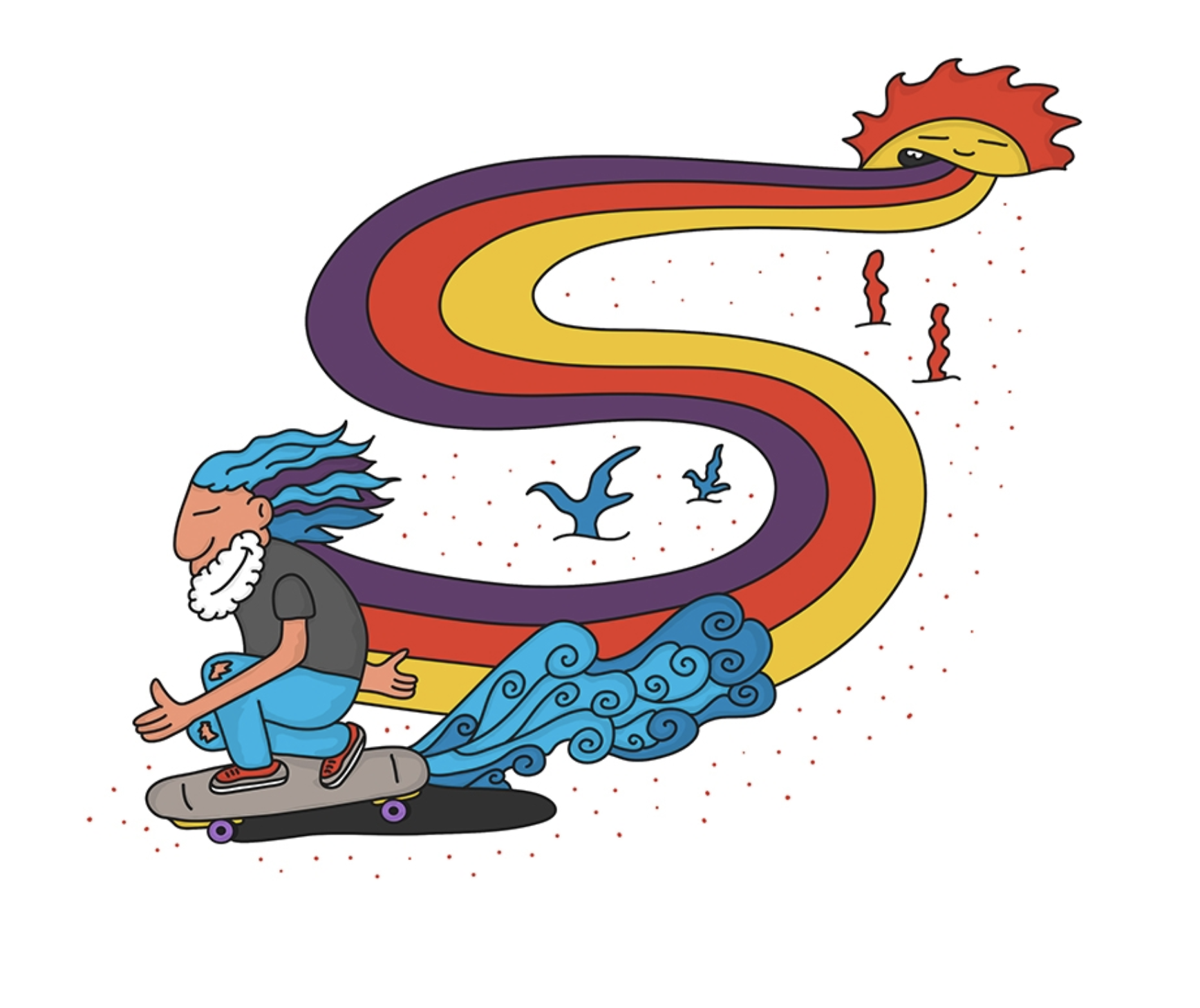 Anything else you'd like to share?
Thank you, Threadless. I am very grateful and even more engaged in this project of life. We can Make Great Together. 
See more of the winning design!