The school year is sneaking up just around the corner! And long before you have to start cramming for finals, you're gonna have to cram all of your earthly belongings into a dorm room. From figuring out how the eff fitted sheets work on an extra long twin bed, to trying to finagle all your stuff into your room like a game of storage Tetris, decking out your dorm is all about maximizing style in a minimal space and making that space yours! (Well, the 50% that isn't your roommate's).
Here are a few tips on how to make the most out of a tiny space (especially on that college budget) and turn it into a chill hangout that you will want to leave your door open for people to see.
.     .     .
Pillows for the ultimate sitting space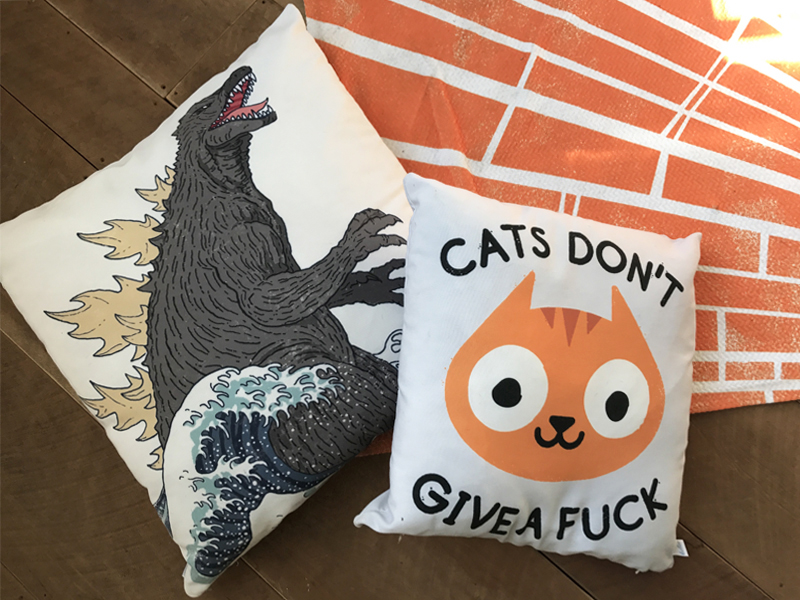 As fun as movie nights at the Student Union are, some nights you just want to stay in with pizza and friends. Make your room hangout-friendly by maximizing the seating in a clever (and easily storable) way! Use large pillows as makeshift floor pillows for when you have a big group over, or just use them for people to sit up against. And pro tip: the walls of a dorm are usually perfect for a makeshift projector wall for drive-in-esque movie nights!
shop pillows here!
Cool accessories to hide not-so-cool messes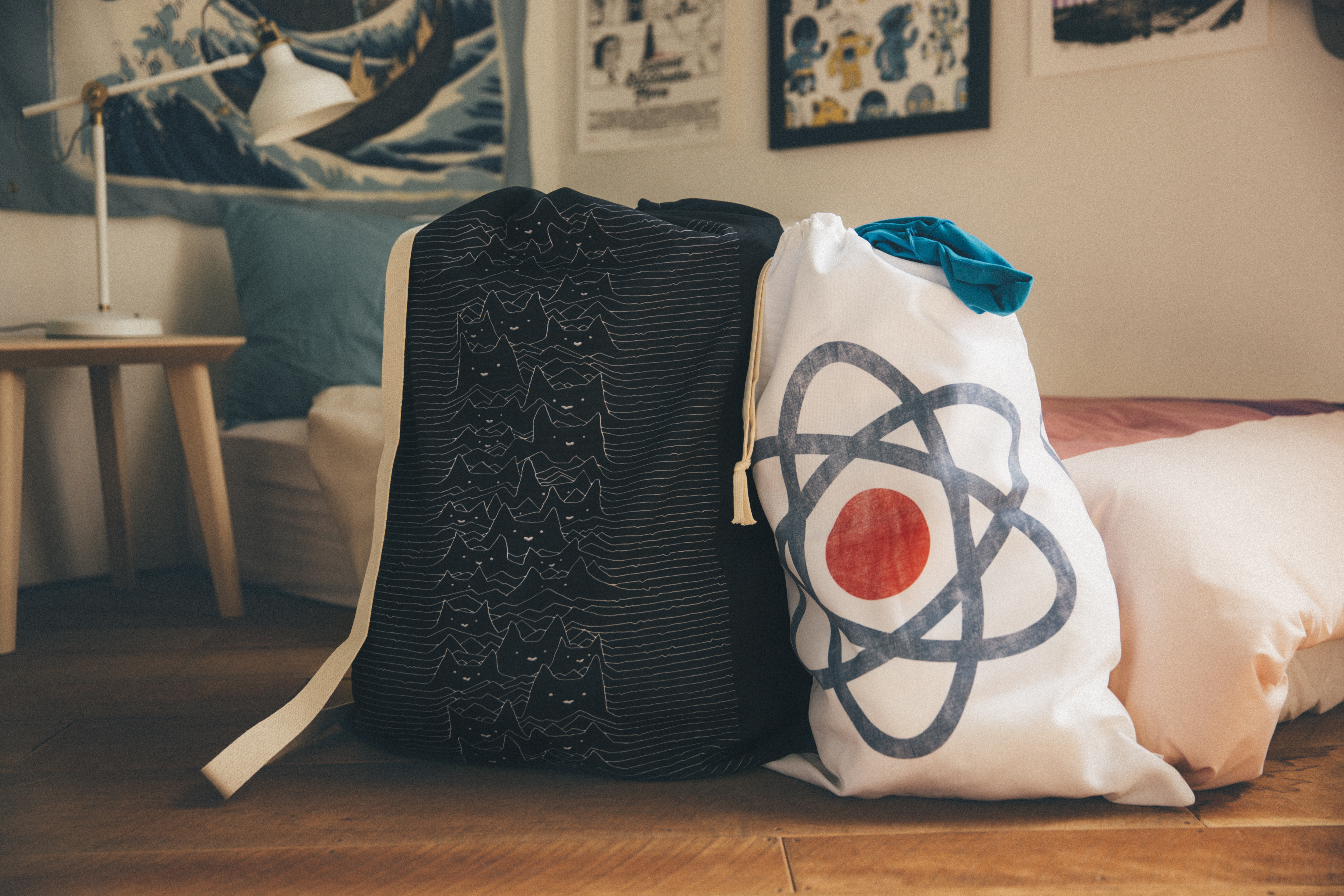 After walking a few miles across campus day after day, let's be real: you gotta lockdown those sweaty clothes. Hide your dirty laundry – both metaphorical and literal, if you wish – into a cool lookin' laundry bag. Who knows, it might attract the attention of someone in the laundry room rom-com style.
shop laundry bags here!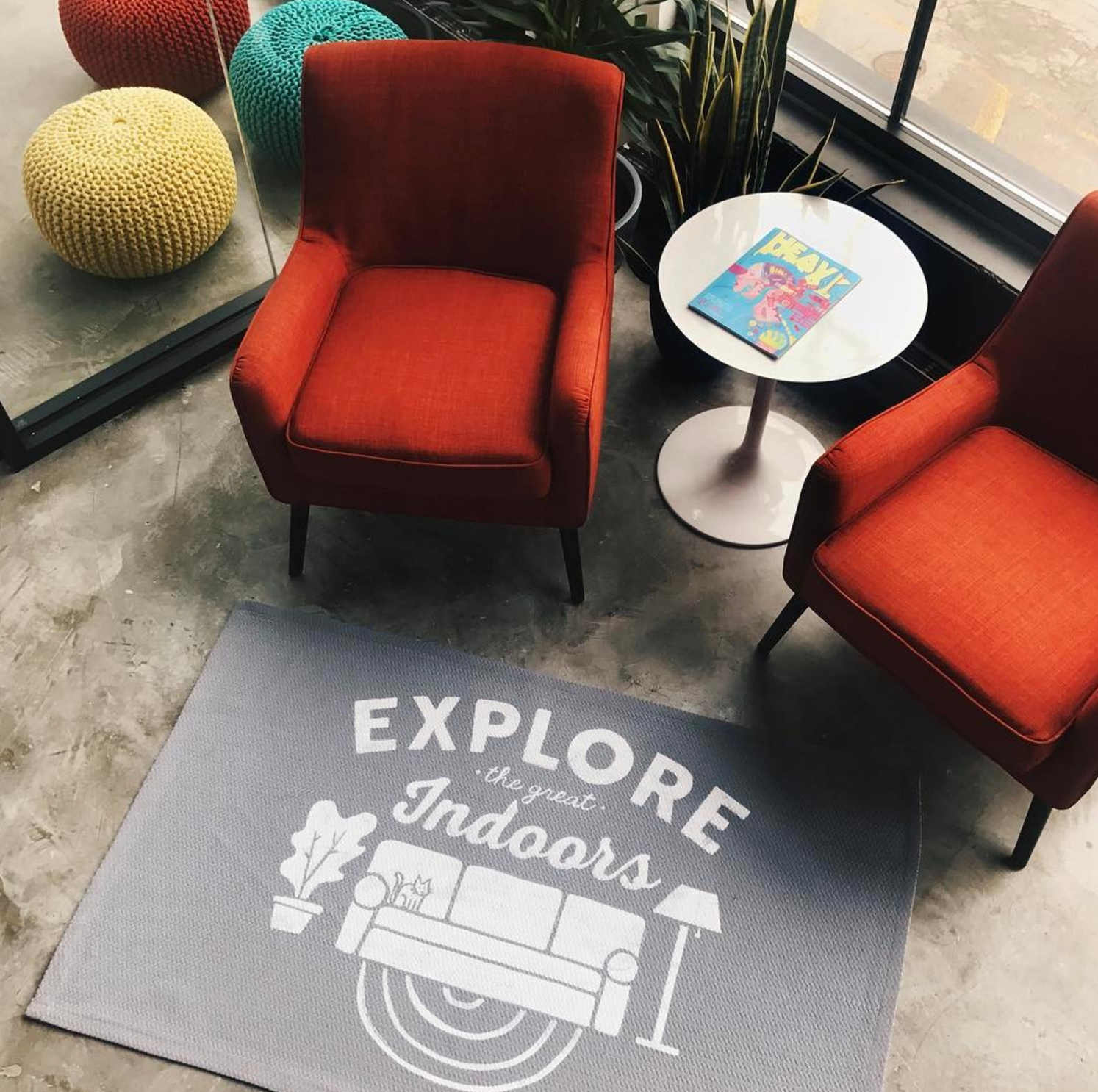 When it comes to your room, make like "The Dude" in The Big Lebowski and get a rug that really ties the room together. It protects your feet and your style from those not-so-flattering floors!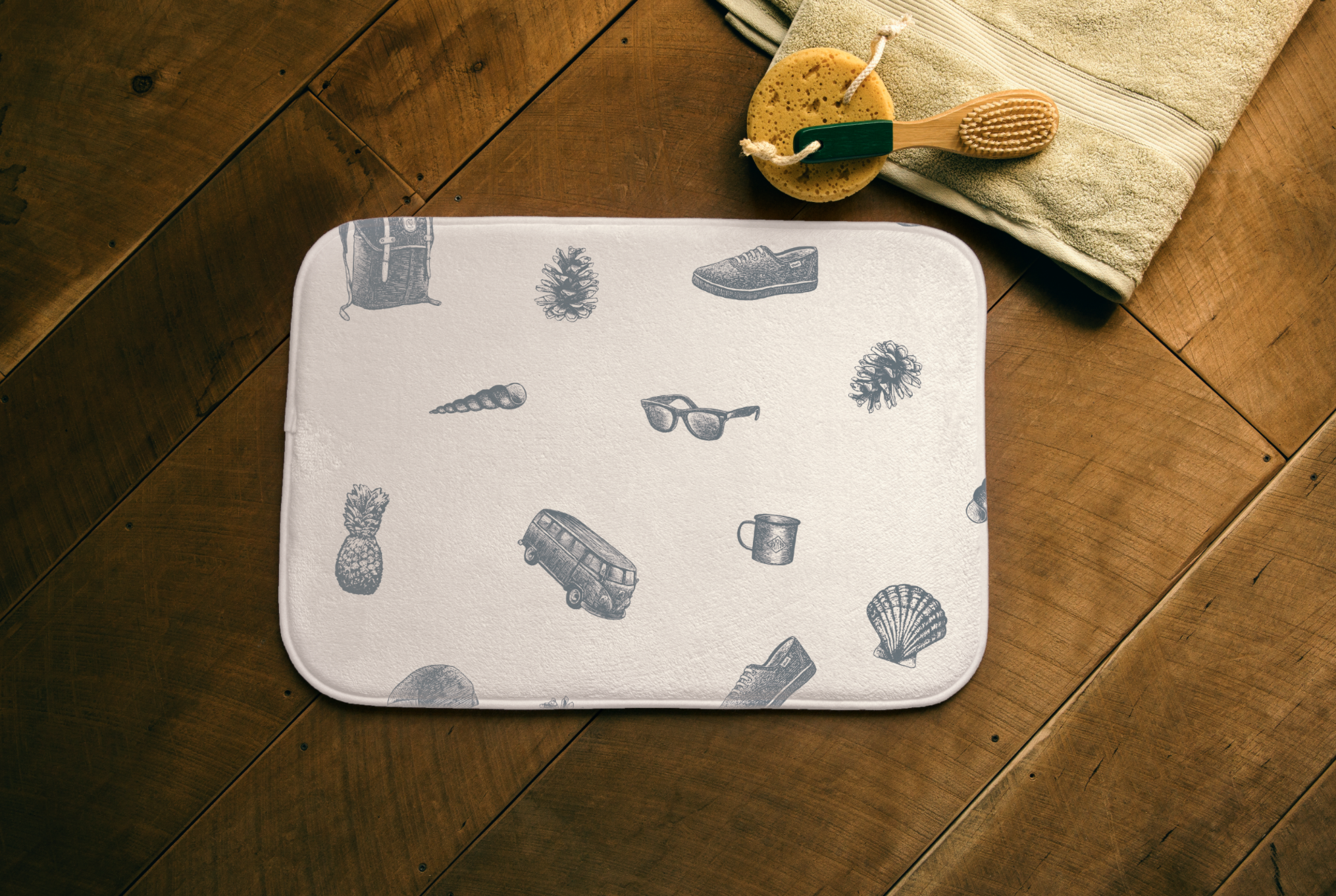 And speaking of narsty floors, whether you get to share a bathroom with your neighbor (you lucky human, you) or a communal one, chances are you don't want your feet touchin' that tile. Get a bathmat…and maybe a pair of shower flip flops.
shop bath mats here!
Have a theme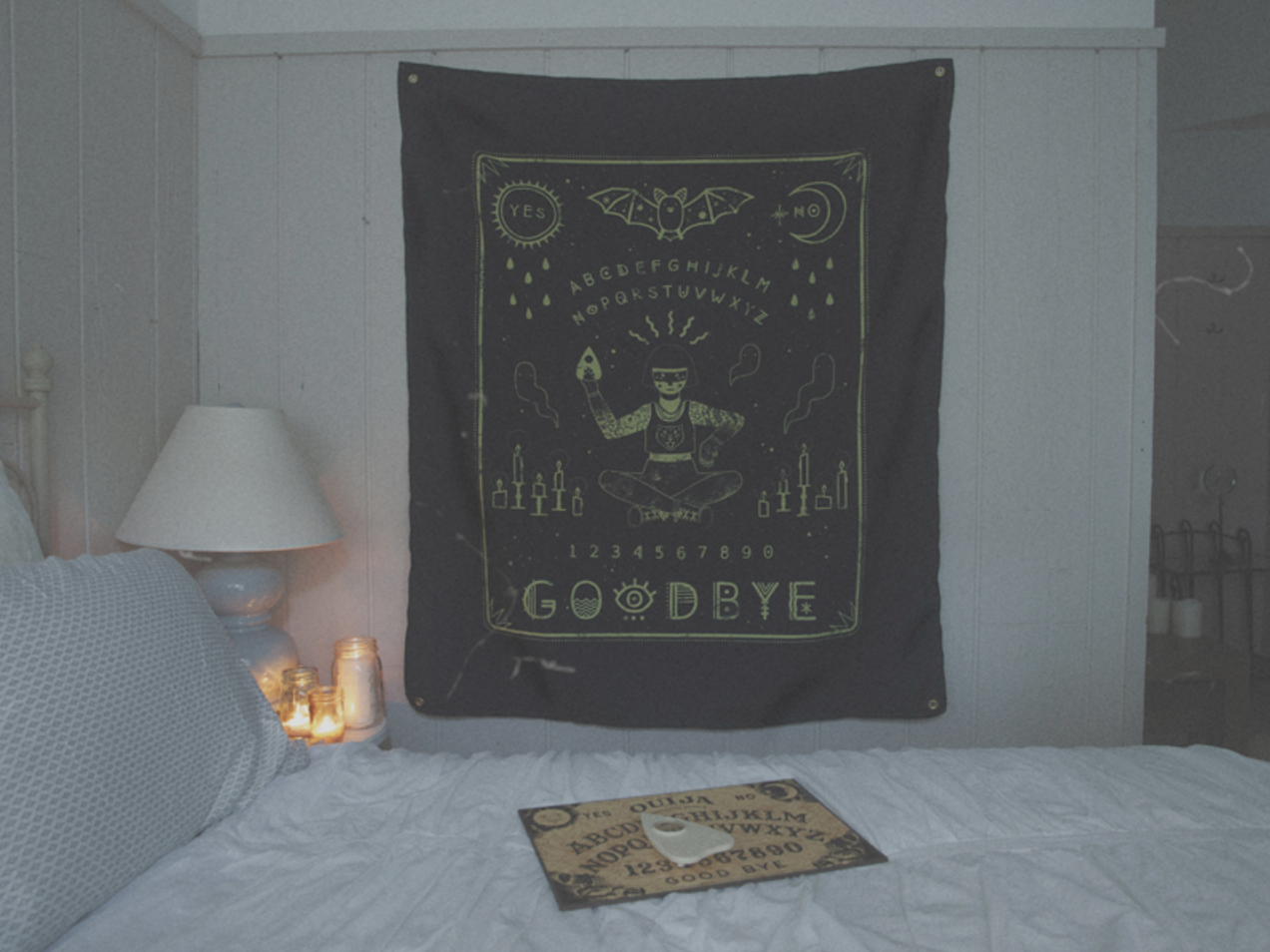 Make your room totally yours by giving it a theme you love! If you love music, fill your room with designs that bring the Beatles and Bowie to mind every time you walk in. If you love science, fully nerd up your room. The world (er, dorm) is your oyster! Here are a few suggested themes and how to bring them together.
Music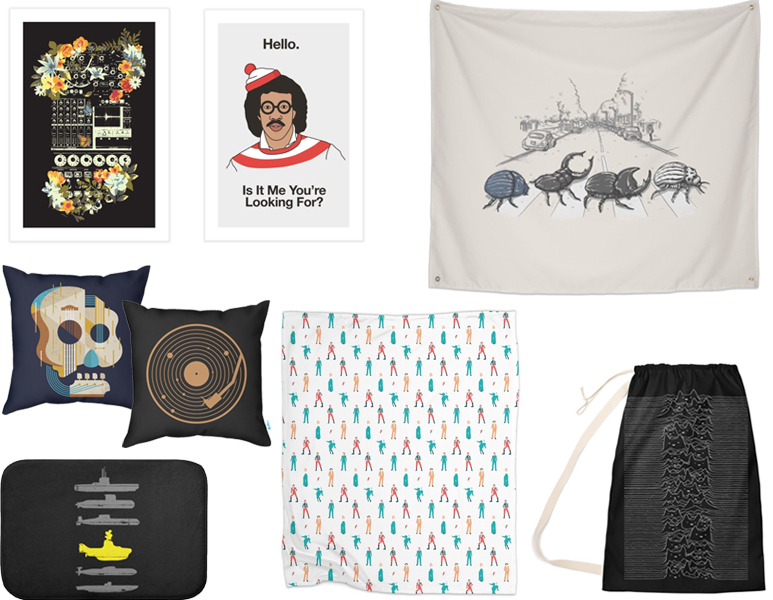 Artsy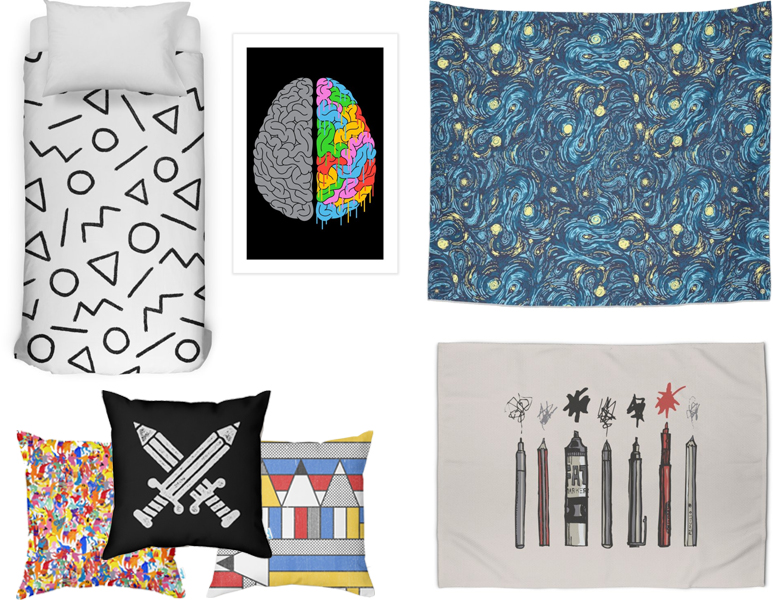 The Nerd Cave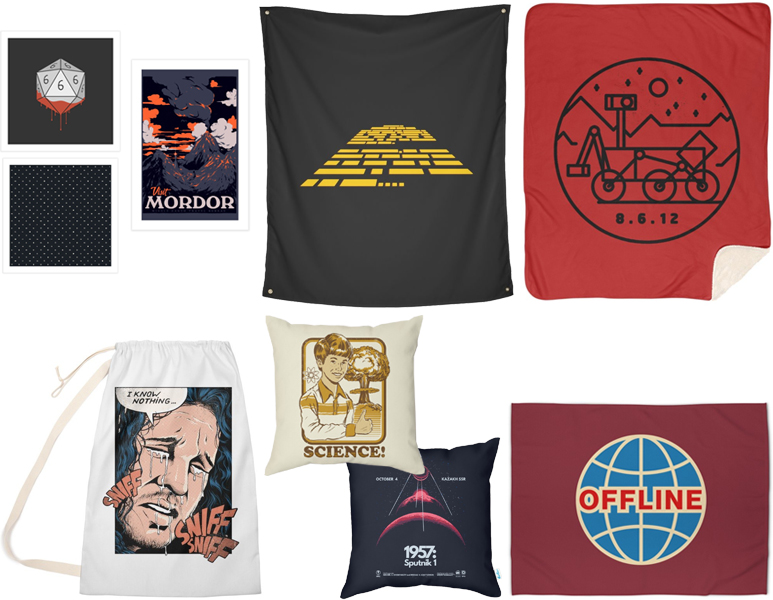 Witchcrafty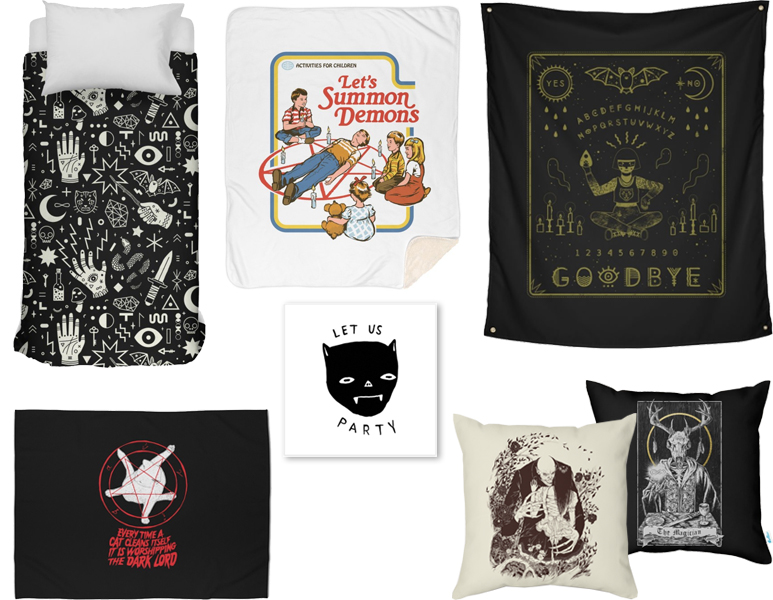 Tapestries to cave out your room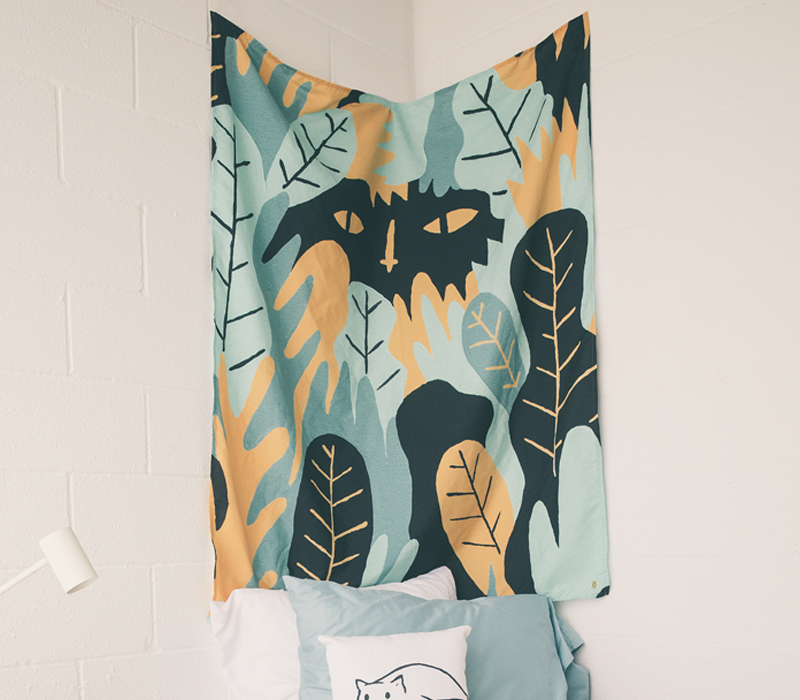 Those blank dorm walls can be great for projector movie nights. But during the day, de-drab your walls with some tapestries for max coverage! Pro tip: use those stick-to-the-wall wall Command Strip hooks to hang tapestries – that way, you won't damage the walls.
shop tapestries here!
Hang wall art in unique ways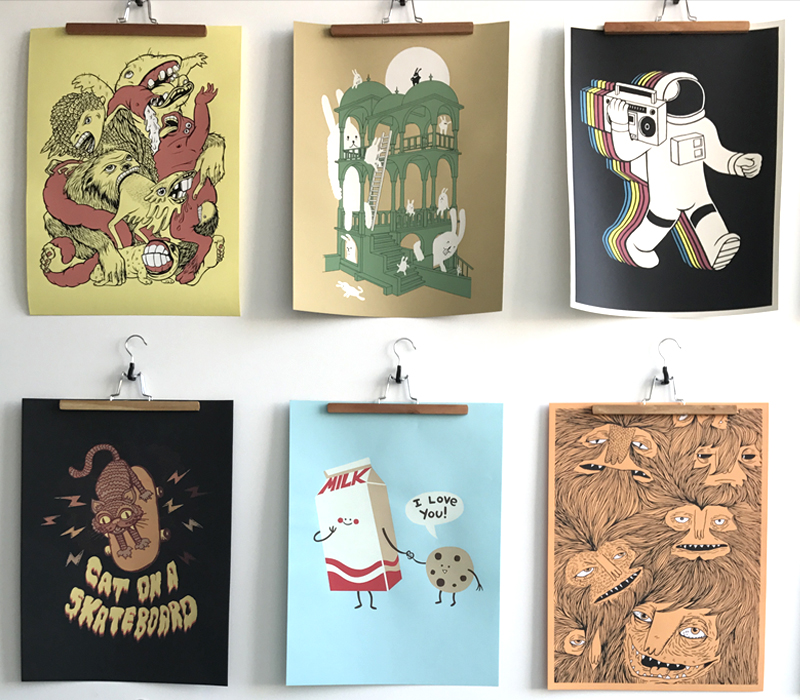 While we're talking about covering up those walls, let's talk wall art! Instead of nailing pictures into the wall, explore way cooler ways to hang your prints with no end-of-the-year spackling required! Try out bulldog clips, clothes hangers (the kind with the two clips on them), or clothes pins!
shop wall art here!
The right bag, baby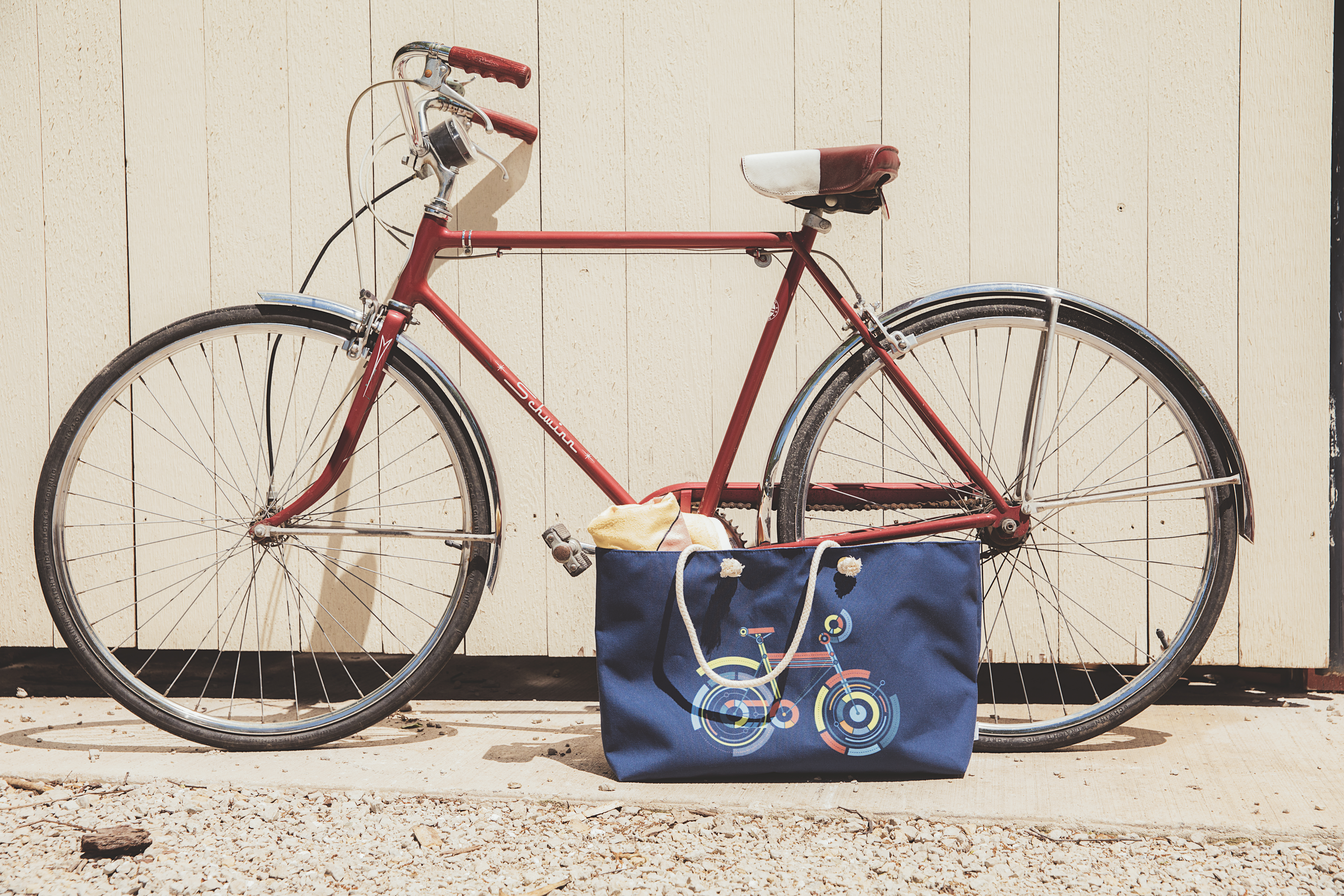 Part of organizing your room is having the right bags to store your stuff in…or just an extra bag to stuff clutter in when your parents are five minutes away for family weekend and you haven't finished cleaning your room yet…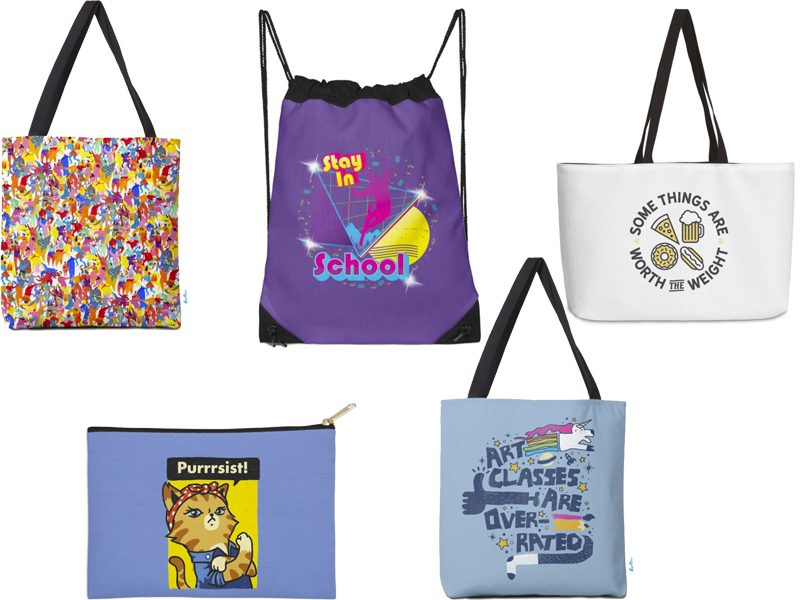 Keep your gym essentials in a ready-to-go drawstring bag (freshman 15, begone!) Maybe try out a few different totes, or try keeping your art supplies and pencils in a different zip pouch for each class. And of course, make sure you have a weekender bag for when you visit home!
shop accessories here!
Accessories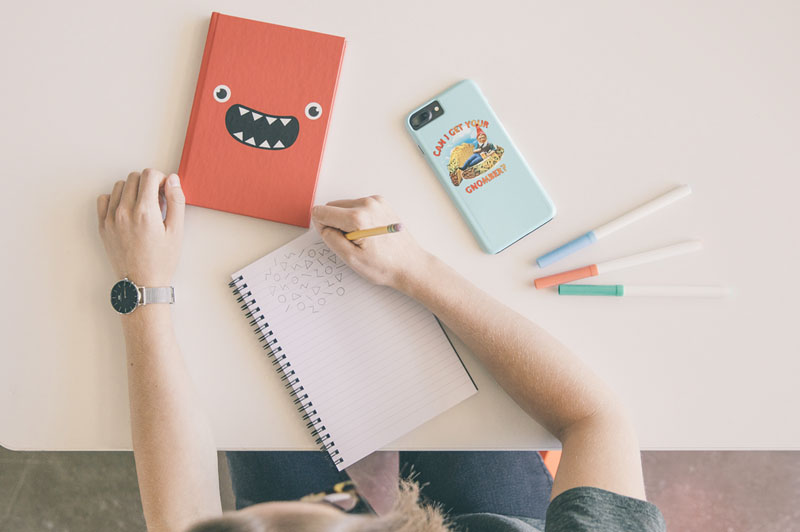 Alright, these aren't really things that make your dorm look cool, but they're things that make your life look cool. Make sure you're stocked up on notebooks for every class (or just for your thoughts and ideas), and mayyybe snag a heavy duty phone case in case you drop your phone on the way to class or on a Friday Frat party.
shop the whole dorm collection here!
Featured photo products are: Tapestry: "Jungle Looking Back" by jbarnham | Pillow: "Not Today" by Fox Shiver | Duvet cover: "Let's Go Surfing" by dandingeroz | Rug: "Dino" by Missaire Julien | Laundry bag: "Springfield Isotopes" by Mike Marshall