Given that this year's cosmic Pantone color of the year is Ultra Violet, if you haven't embraced having a little more purple in your life yet then what are you even doing?! This cool color is, like, so hot right now. And the winner of our Challenge celebrating this celestial shade – Rodrigo Leonardo Batista Ferreira (@rodrigobhz) – is channeling some serious Prince vibes by making it rain Ultra Violet.
We talked to Rodrigo about the Instagram project he's got going on right now, about the process behind this 🎶Ultra Violet rain, Ultra Violet raiiin!🎶 design, and about CATS! Read all about it!
.     .     .
First things first, hello! What have you been up to lately! Any cool art projects you're working on?
I'm working on a series for Instagram called 'Working titles'. I love to think that people have the same problem that I have to come up with titles. I think that when George Lucas thought about Star Wars for the first time, he didn't have this specific title in mind. I think he just wrote 'Stellar Battles', 'Mayhem in space', or 'Daddy Issues' on his notebook and started to write the story. So, I thought it would be funny to make a series with this idea. Here is the first one: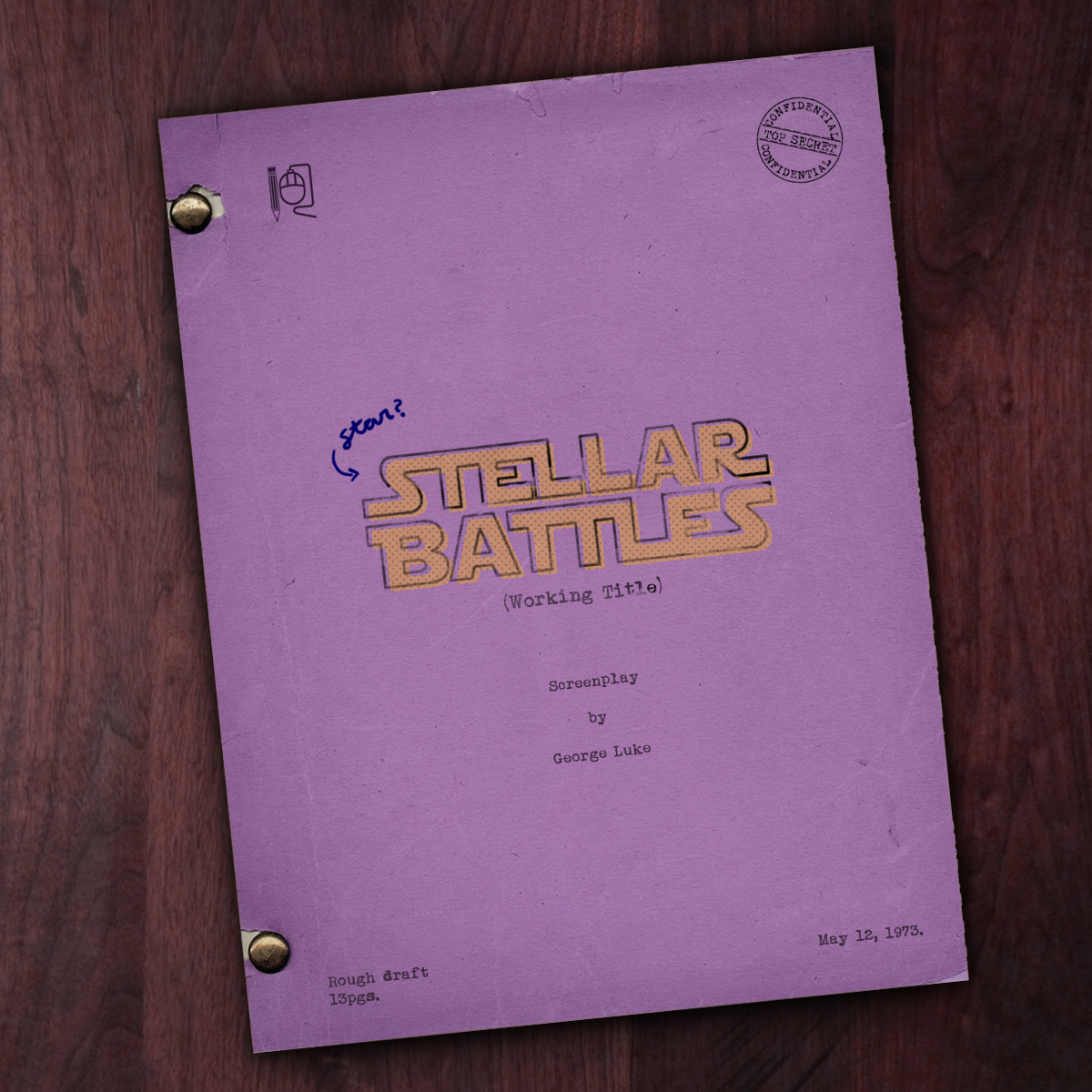 Those are awesome! Do you work in the design world professionally? If so, what's been one of the most helpful things you've learned from your day job?
Yes, I have a full-time job as a graphic designer. Most of my designs are made on my lunch hour and when I have free time at work. The most helpful thing that I learned is: no matter what you are doing, make the logo BIGGER.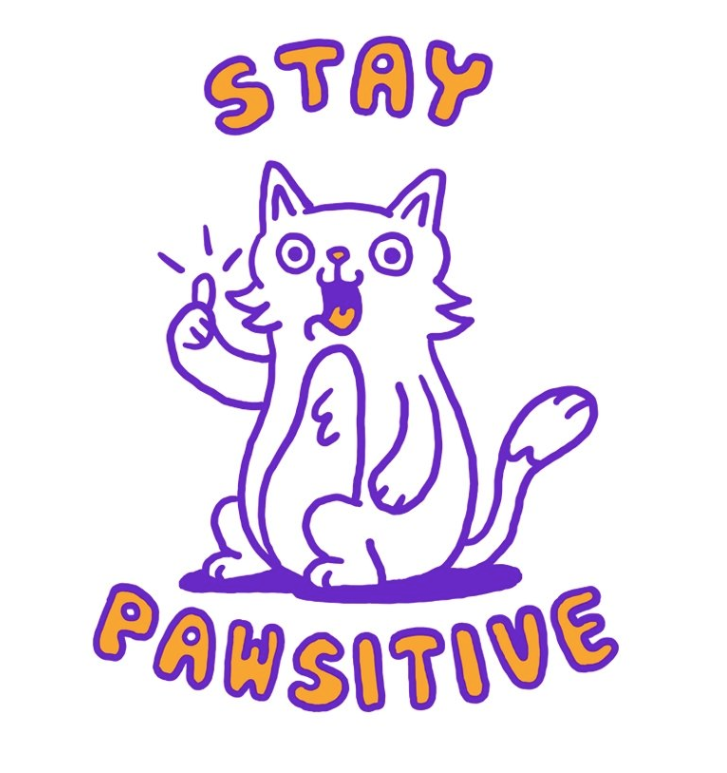 Your last winning design was for our Puns Challenge and this one is a bit of a pun as well! Any new puns for us?
I love puns! I'm working on a cat design with a puntastic title (and cat butts). The working title is 'Apo•cat•lypse' – here's a sneak-peek:

What inspired this design! What was your process?
I knew that 'Purple Rain' was the way to go from the beginning. In the first version of this design I was going for something artsier, but who am I trying to fool; it's not my thing. I almost gave up on the idea when I decided to Google 'Purple Rain' and I stumbled upon this magical gif: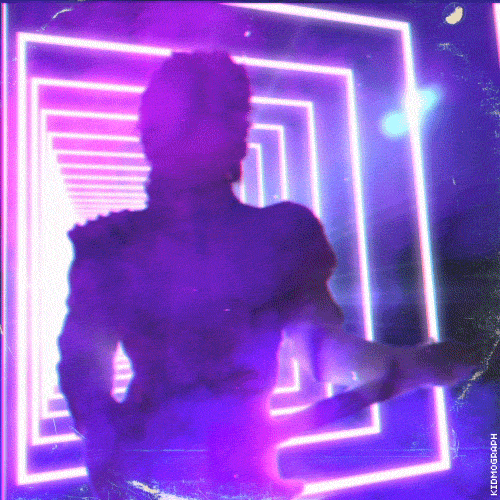 I immediately remembered my 'Coffee Shop Neon Sign' design and decided to go for it. It took me one hour or less to finish it because the idea was clear in my head and it's really easy to achieve the neon effect. You just need to play around with the stroke width and colors. I added some light effects on Photoshop for the presentation and I was ready to go.

You can't look at this design without thinking about Prince himself – are you a big Prince fan?
Prince is a legend. I can't say that I'm a huge fan of his music, but you MUST respect a man who changes his name to an unpronounceable symbol just to remove himself from contractual obligations with the label. And 'Purple Rain' is a song that you just need to read or hear the title and the music starts to play in your head. It's an iconic song.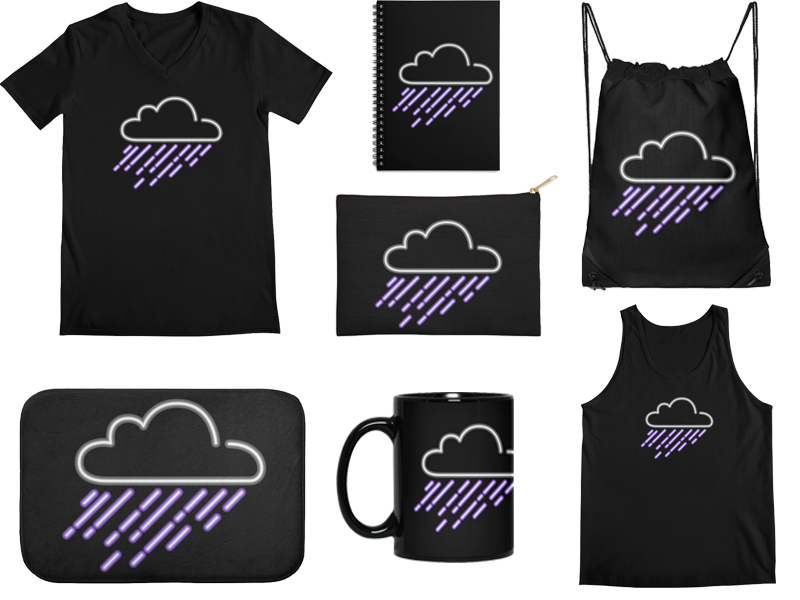 You've been a part of the Threadless community for a long time! How has your style changed?
Almost 11 years! I've enjoyed every single moment. I saw great artists arising, growing, and then leaving. My style has grown so much and still is. You can learn so much here; I remember that I started designing only vectors (Corel Draw!) and I improved my workflow when I saw a tutorial video from Alvarejo. He draws directly on Photoshop using layers with masks and it feels so natural and easy to draw this way. It was a turning point for me (thanks, Alvaro!). Now I'm trying to change my style a little bit by not using outlines in my illustrations. It's been a fun challenge for me.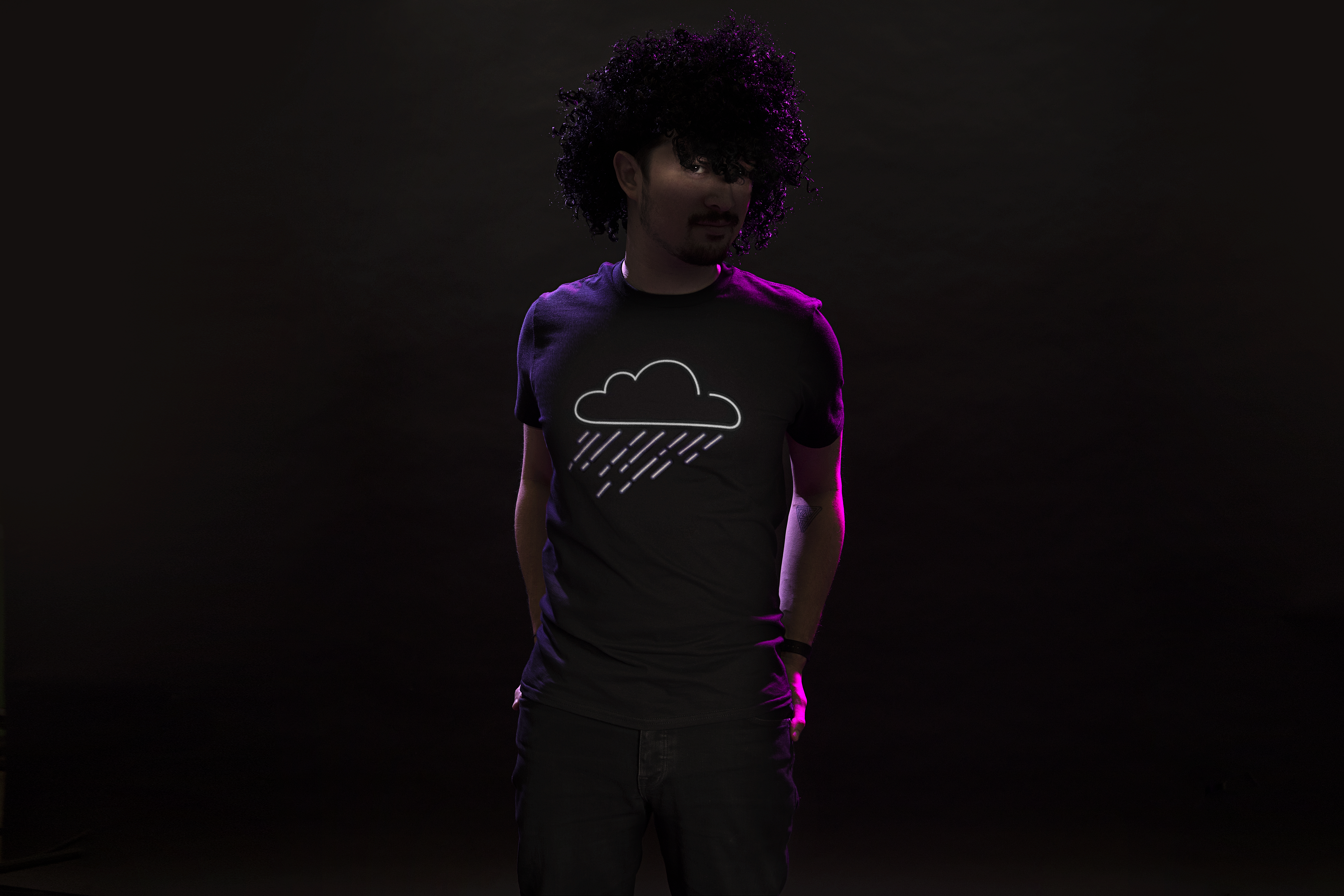 From having a featured illustration on the Threadless 10th anniversary book cover to being featured on WIRED to winning five Threadless challenges, you've accomplished some amazing feats! What's your next big goal?
I'm working hard to grow my social media followers, especially on Instagram. I just finished a hot bikini photoshoot on the beach to post on my account and last week I bought my first thousand of followers so, I think I'm doing okay (I'm kidding!).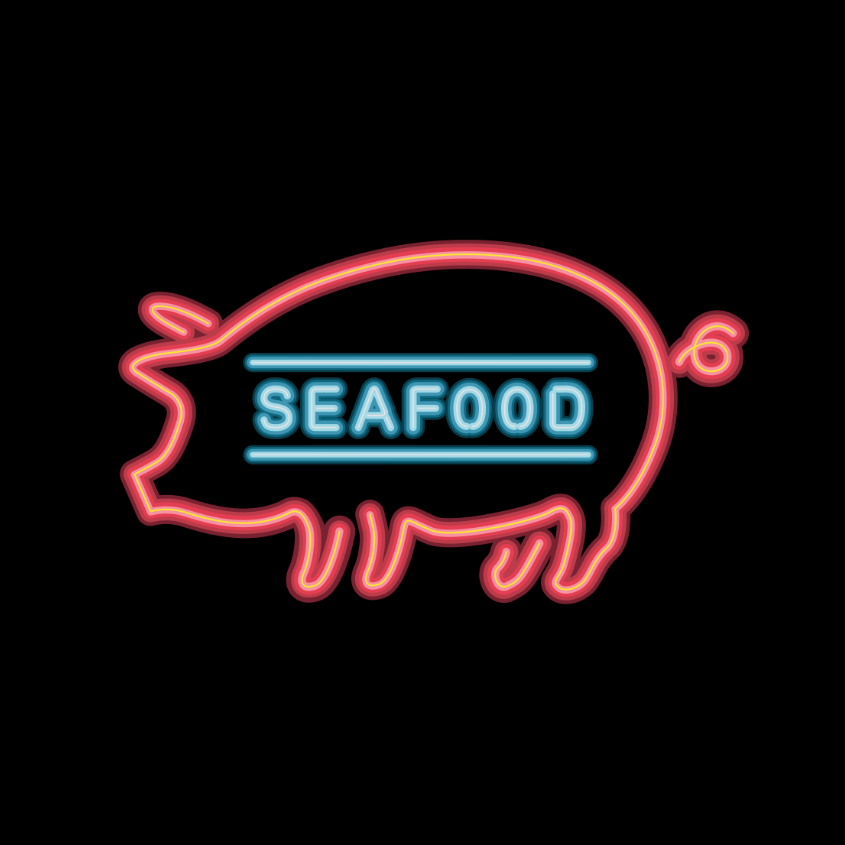 What's your philosophy on creativity?
That's a good question! Every creation has a philosophy, a purpose. I'm always aiming for laughs and I'm always trying to come up with clever ideas. So I think that's my purpose and my philosophy on creativity. I really don't know if I'm doing it right but I'll keep trying because that's where the fun is :)
Anything else you'd like to share?
I'm aiming for 5,000 Instagram followers by the end of this year and I'm REALLY close now (326 and counting!)
See more of the Ultra Violet winner!