Art that doesn't take itself too seriously can be the most interesting art to look at. And seeing as Travis Lampe describes his artistic philosophy as, "I like dumb stuff that makes me laugh", there's never a boring or dull moment when it comes to his work. Reminiscent of old-timey cartoons, this toy designer and artist's trippy fantasy style takes you on a guaranteed surreal adventure that's always unexpected, but never disappointing.
We talked to this Chicago artist about his upcoming game "Vampires vs Unicorns" that just got kickstarted, his transition from corporate life to full-time artist life, and about the designs in his Artist Shop and the "life advice" they each come with. Check it out below!
.     .     .
A fellow Chicago artist! The advertising and art scenes are so big here –
what was the transition like from the corporate graphic design world to working on your own artwork?
The transition wasn't hard at all – I had access to advice from artists and illustrators I hired to work on projects. Early on, I had a long phone conversation with Gary Baseman, who was super helpful with advice and whatnot. Talking with him set me to thinking about making the transition, and he helped me know what to expect.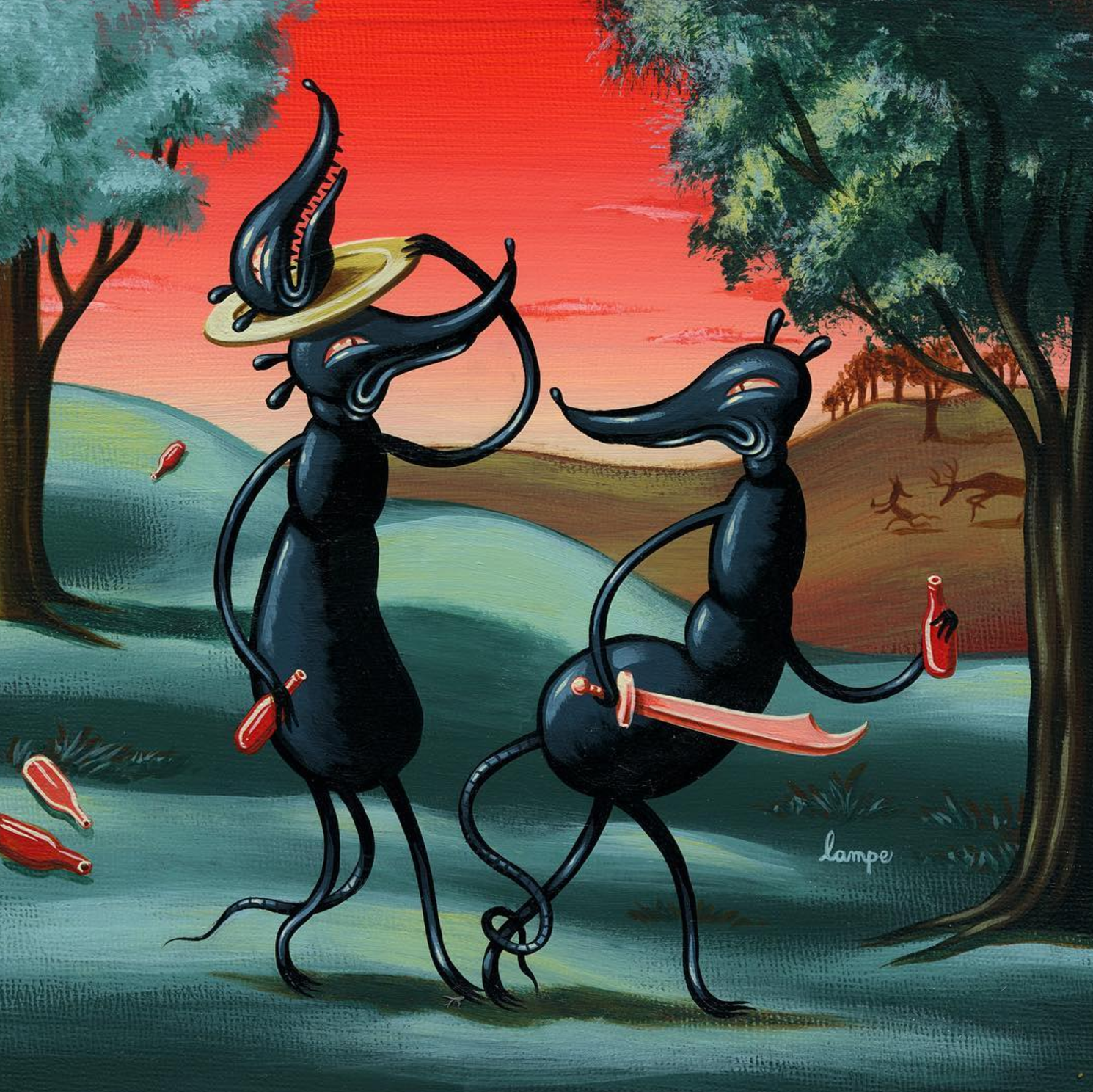 What did you take away from the corporate environment that has helped you on your own ventures?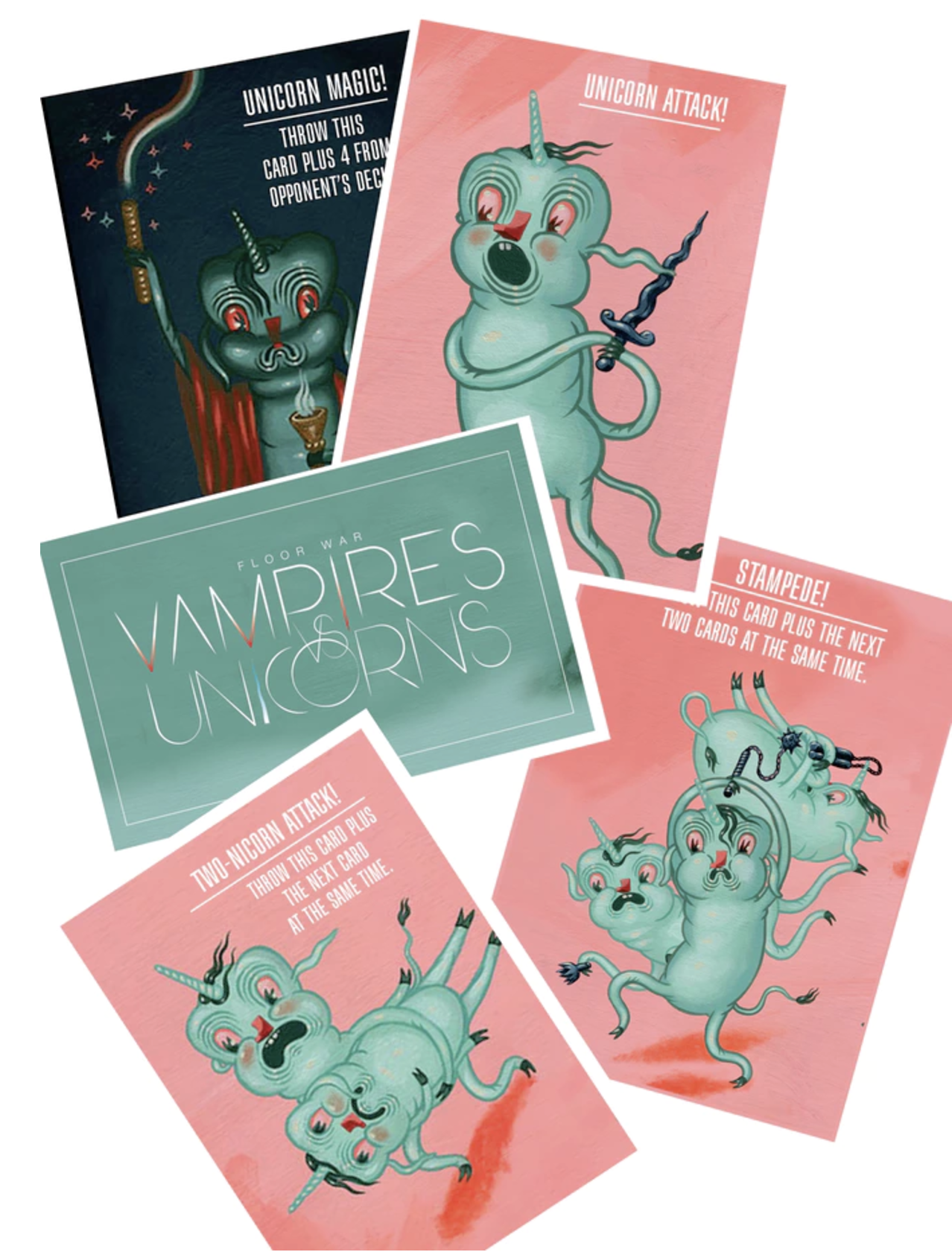 I learned to deal with the stress of inflexible deadlines. And to be creative "right now."
You just completed a Kickstarter with Travis Louie for the card game "Vampires vs Unicorns" – what did each Travis bring to the table? How did you balance your two styles for this game?  
Attaboy produced the game and was my contact through the process – he chose us as the artists he wanted to work on the project. I know Travis Louie (he's a good guy) but never actually spoke to him during the making of the game.
Atta wanted two distinctly different feels for each "side" – vampires and unicorns. Travis Louie brought the technically masterful and sophisticated feel so naturally to the vampire side, and I brought the dumb for the unicorns. They're idiots.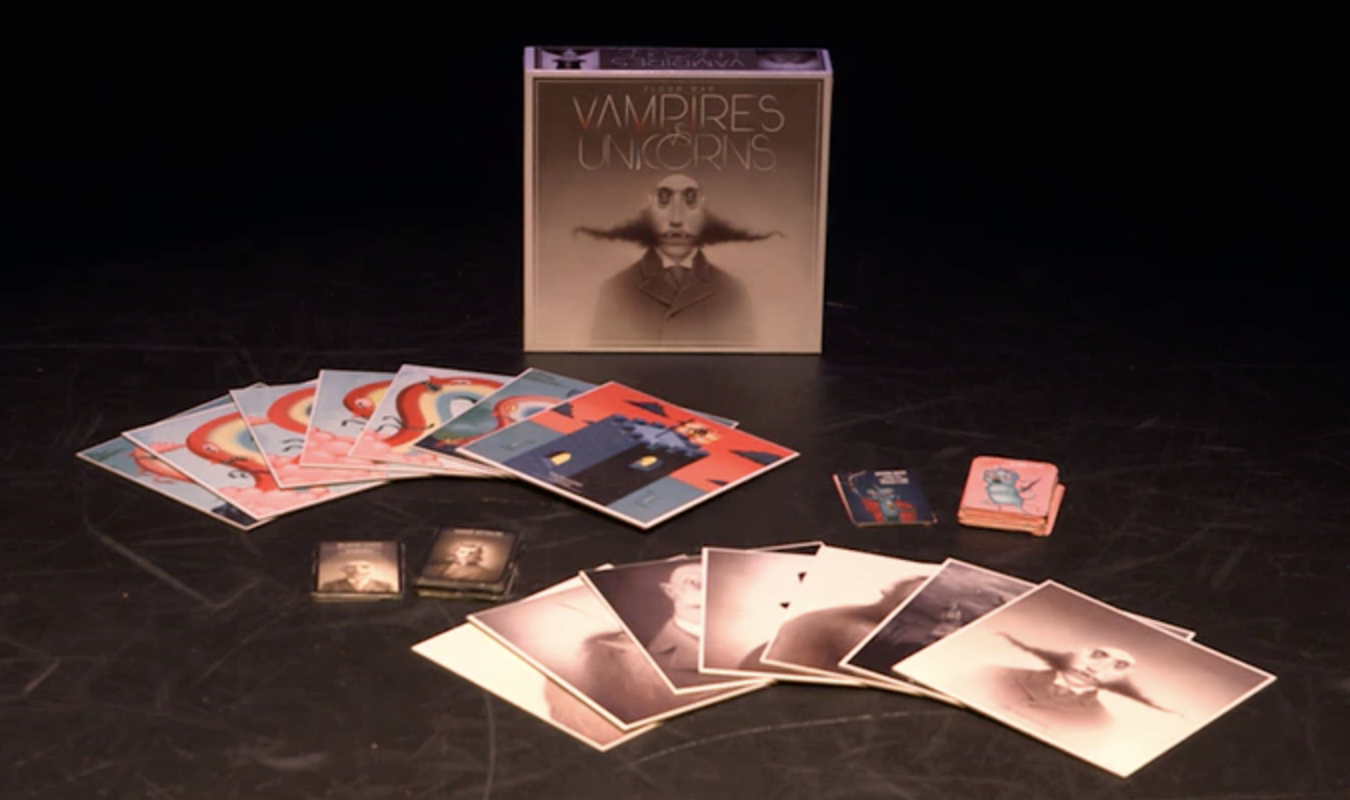 Vampires or unicorns and why?
Unicorns. Because of the power of magic?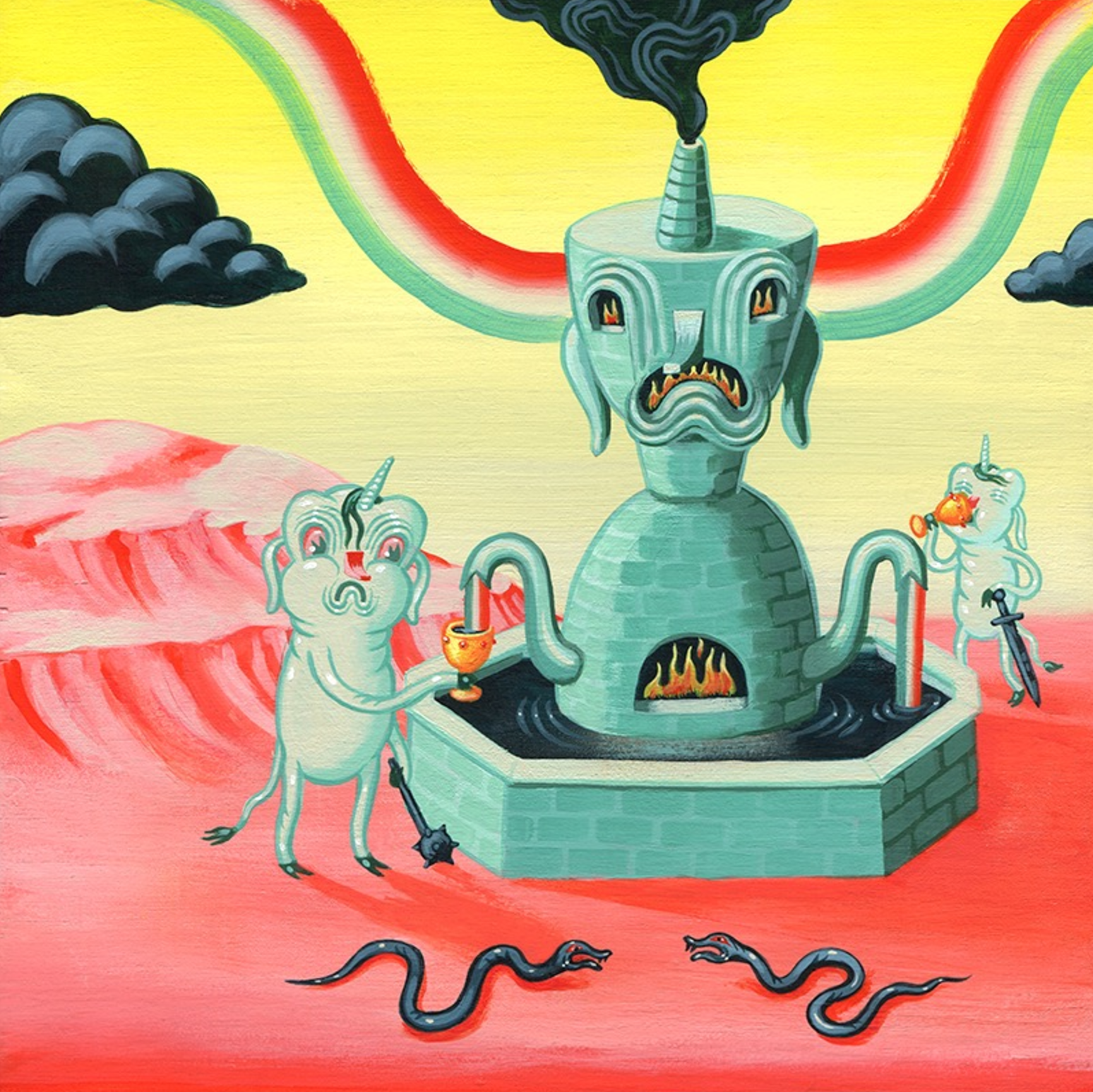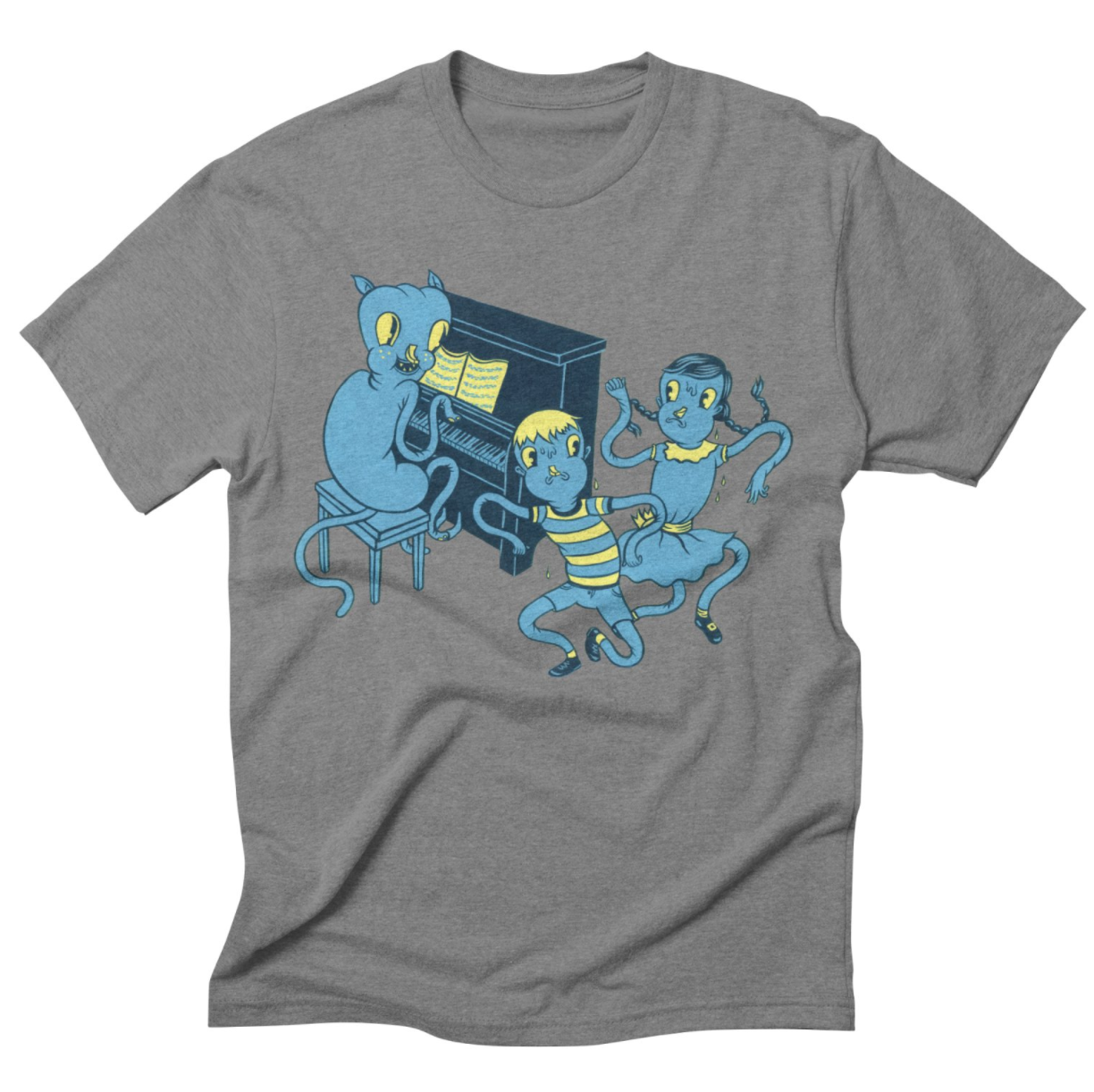 Tell me about your Artist Shop! How did you pick which designs to feature in your shop?
I tried to choose subjects for my shirts that were graphically simple with self-contained stories. They were all pulled from pieces I did for my last Rotofugi show, "A Thinly Veiled Cry for Help."
I love how each of your shop designs have little stories behind them or funny recommendations on how to wear them – do all of your pieces have stories or personal anecdotes behind them?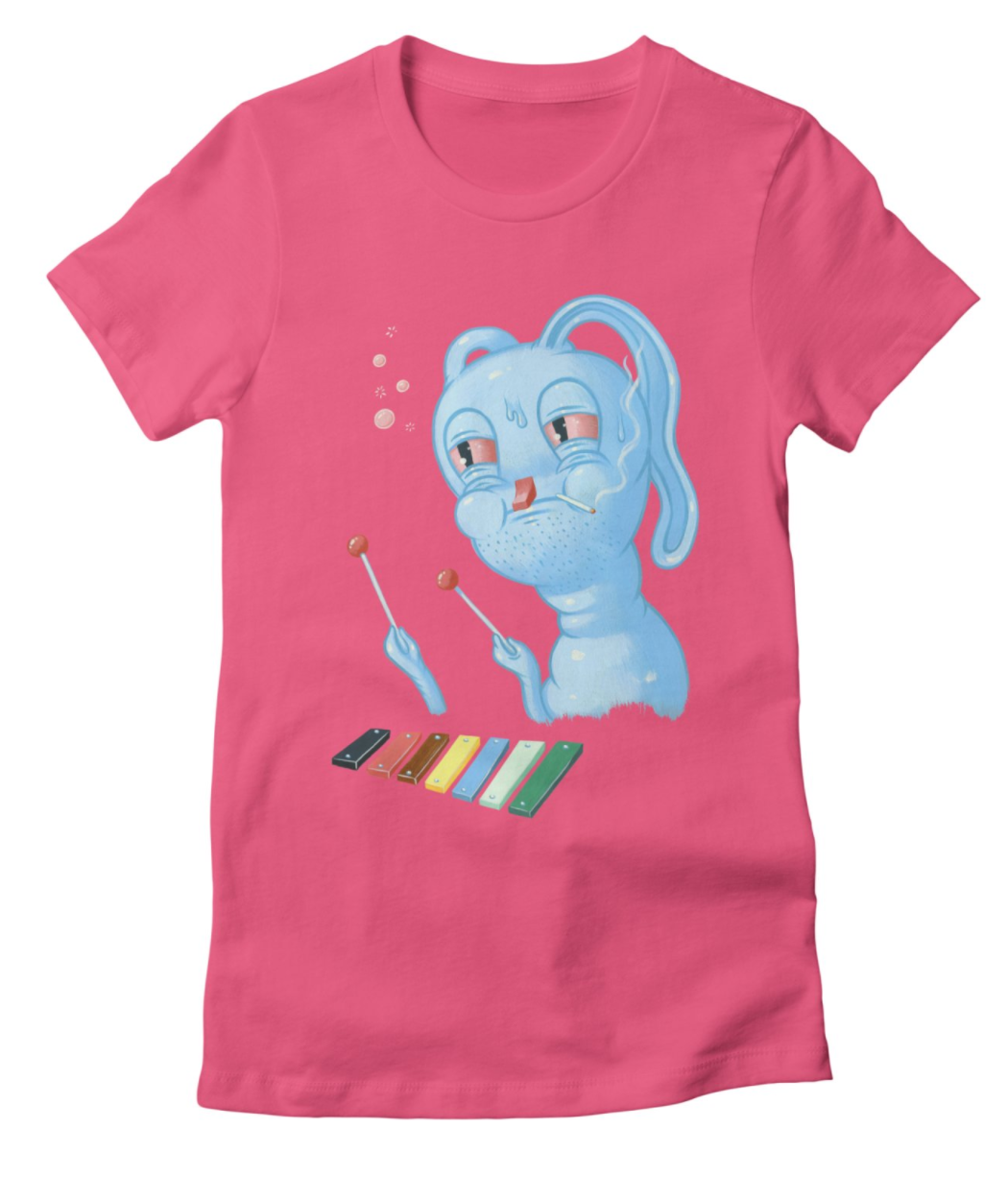 Thanks! I made all that stuff up on the spot for entertainment purposes. I'm not a fan of traditional "art blurbs." If a person is going to read a description they should be rewarded by finding something weird or surprising or funny in there.
In spite of the description for "Dance, Fool, Dance," nothing I paint is really based on personal anecdote – though later, that one did remind me of being humiliated in music class, but only after I started writing the description.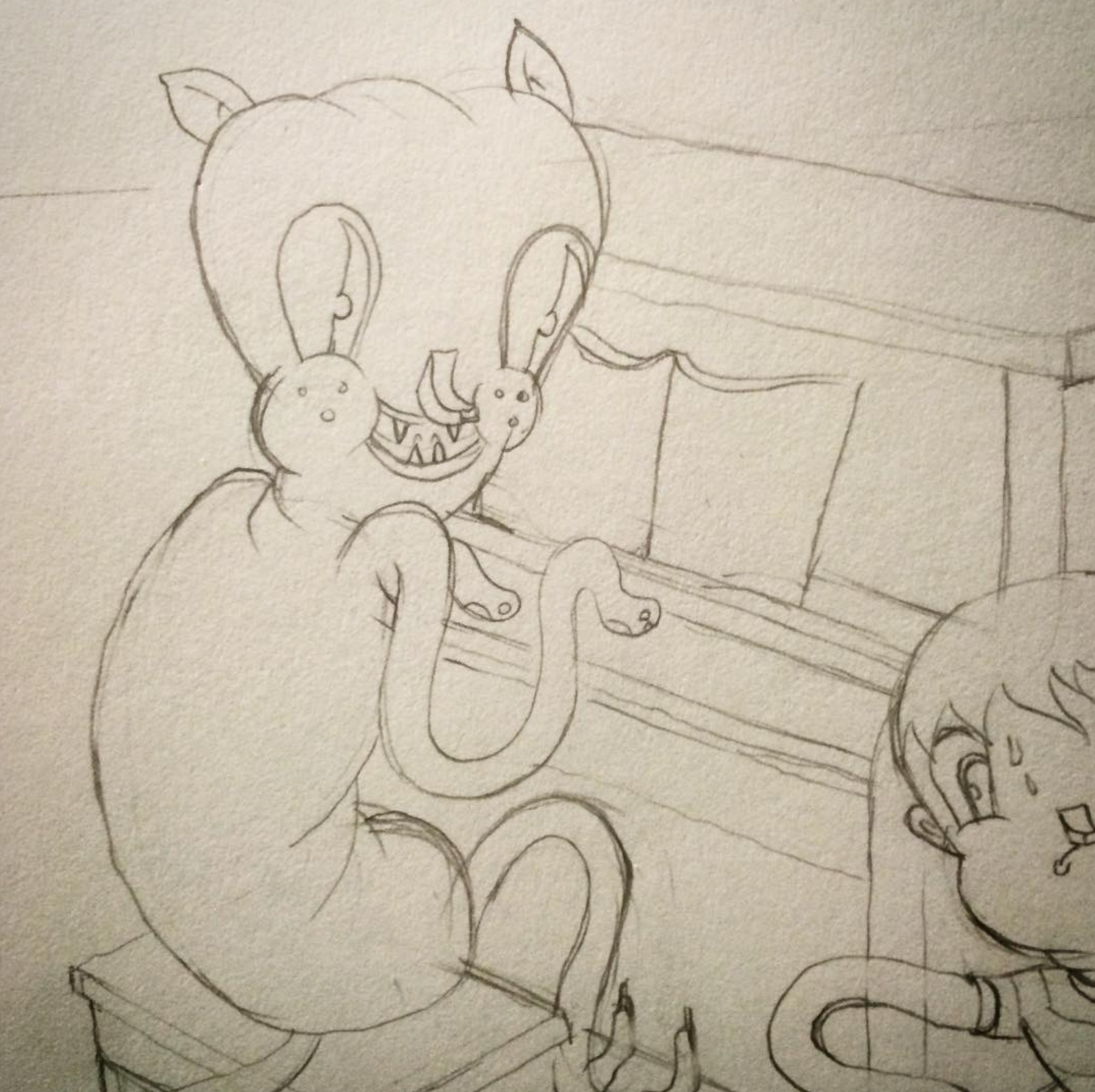 Let's talk about Fantasy Cryland! When did you first start creating designer toys?
Fantasy Cryland was originally the title of an early, sadness-themed gallery show I did at Rotofugi way back in 2007. In that show, I sewed together some sad little raindrops out of canvas as a last-minute space filler. They turned out to be popular.

Those guys went on to become the Tear Drips, my second produced toy, but they were the first ones conceived (production took a long time). I took the name of the show as the name of my smalltime company, under which I've done my other toy projects.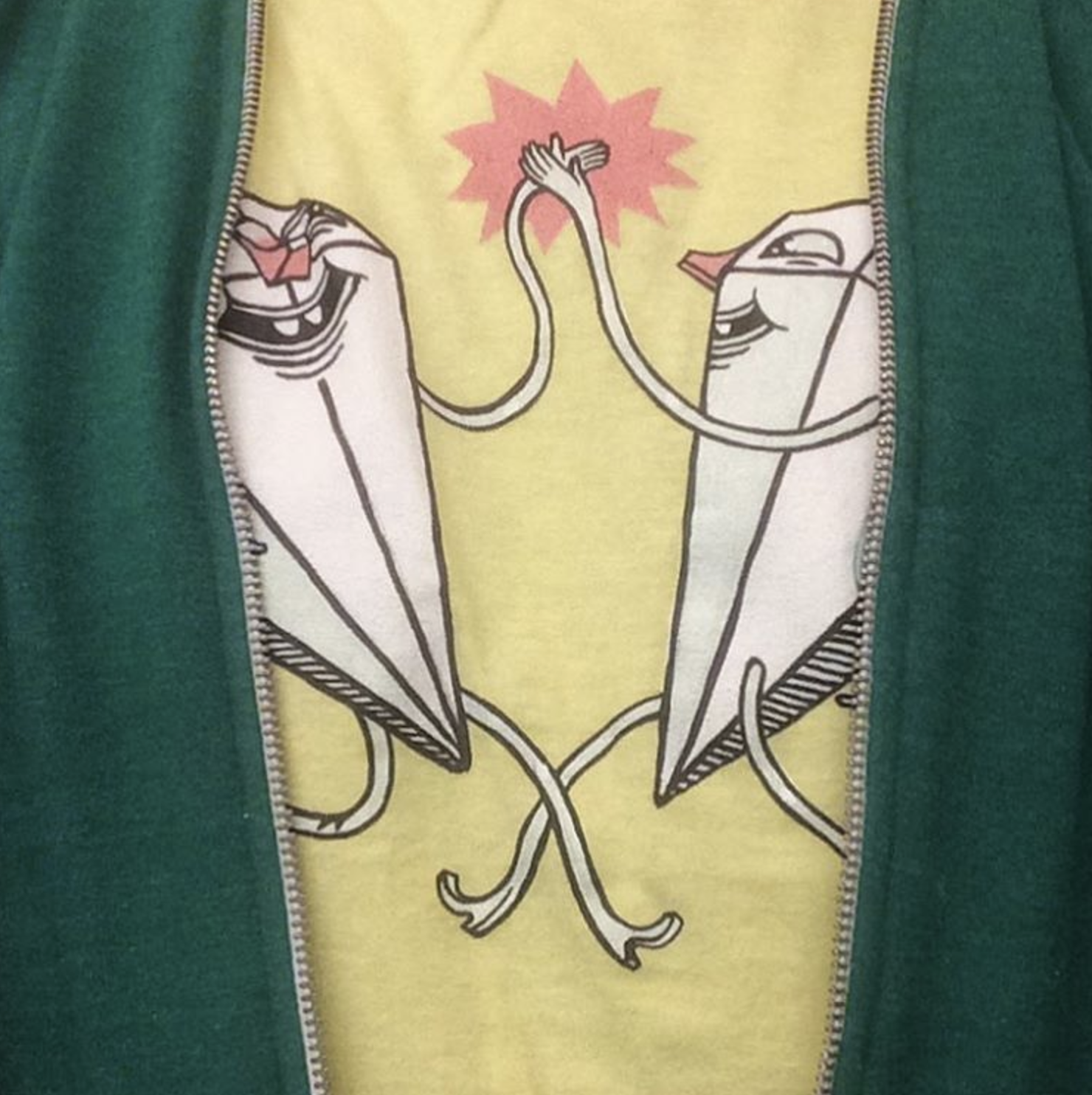 What's your art and design philosophy?
I don't think about it too hard. I like dumb stuff that makes me laugh.
Check out more of Travis Lampe's work in his Artist Shop and on his website.
Don't have an artist shop? Start one now!