In the modern age, we're all world explorers, thanks to the Internet! After all, we can explore anywhere and anywhen without ever leaving the couch (unless you're actually using Internet Explorer…then you might want to get up and go do stuff while it loads). Artist Troy 'Yort' Evangelista (@yortsiraulo) gets it, and he's created an official badge for us adventurers of the internet to wear proudly.
We talked to Yort about this design, his Artist Shop designs, and got some solid song recommendations from him. Check out the interview!
.     .     .
Why don't you tell us a little bit about yourself! What do you do? Where are you from? Current favorite song?
Hi! My name is Troy – 'Yort' for short – and I'm a freelance designer from the Philippines. Current favorite foreign song is "Wait for the Moment" by Vulfpeck. Current favorite local song is "Exploration No.5" by Reese Lansangan. Please listen to both of them!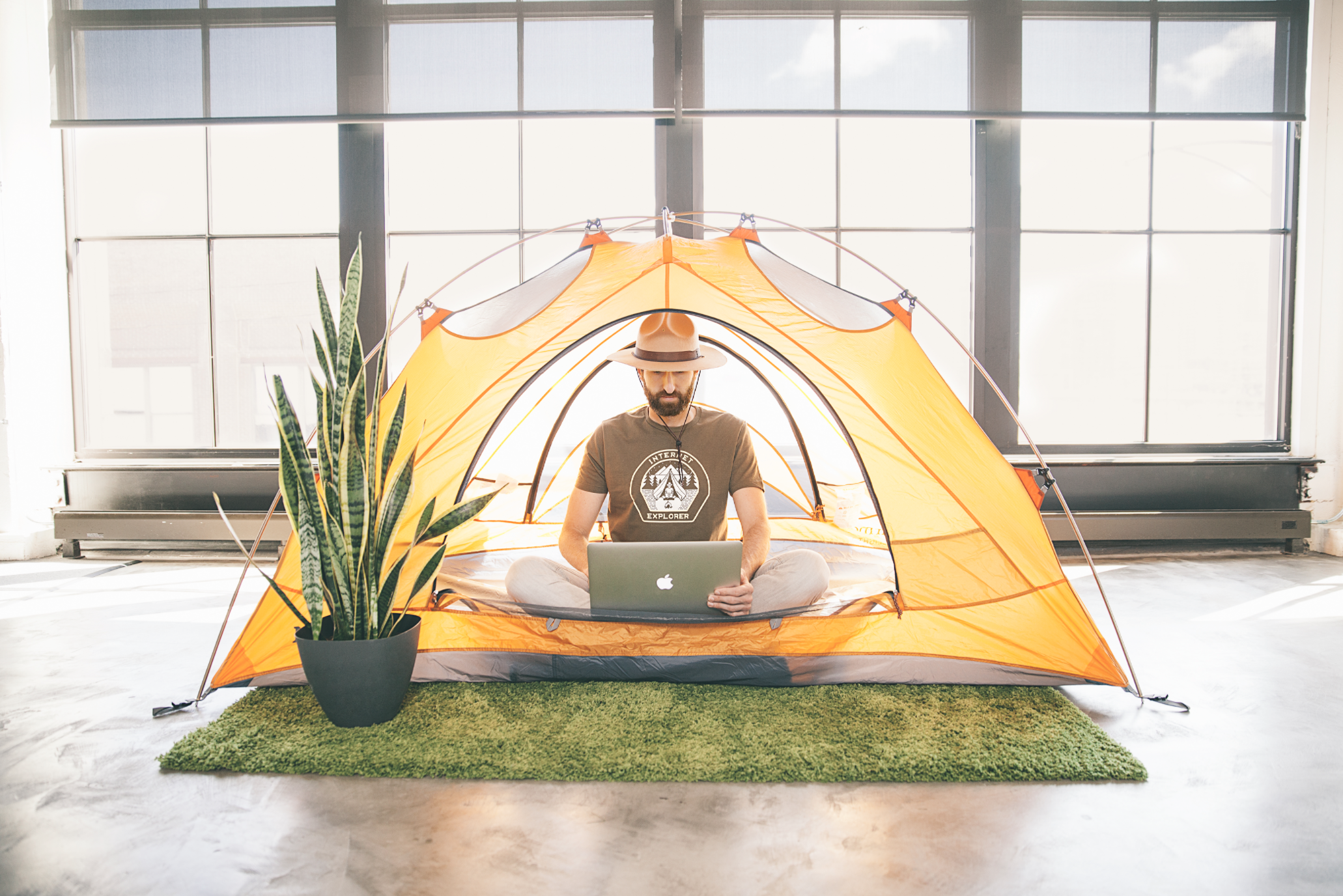 Tell me a little bit about this design! What inspired it?
The design is inspired by my love for the internet. I'm in front of a computer most of the time because of my job and CS:GO lol. I also have a lot of downtime so I surf the net for inspiration. I listen to interviews, stand-up comedies or stream music while working. I also love exploring youtube. My current favorite video is "Cinnamon Chasers – Luv Deluxe". There's another version with a different music by John Frusciante – Mistakes. I couldn't live without the internet!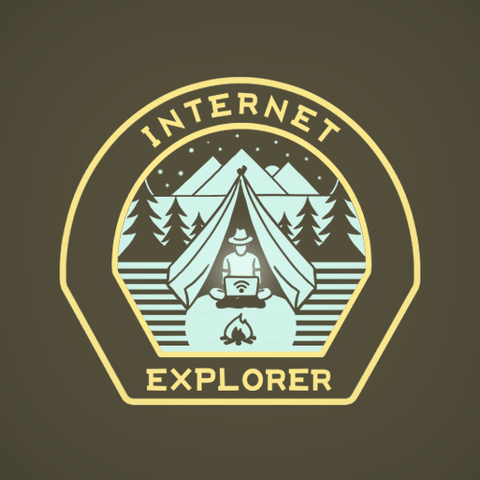 What was your process? 
The design was originally made as a patch. I tried to make the elements simple like a logo. I drew everything in Photoshop using a graphic tablet. Haven't used a pencil in a while.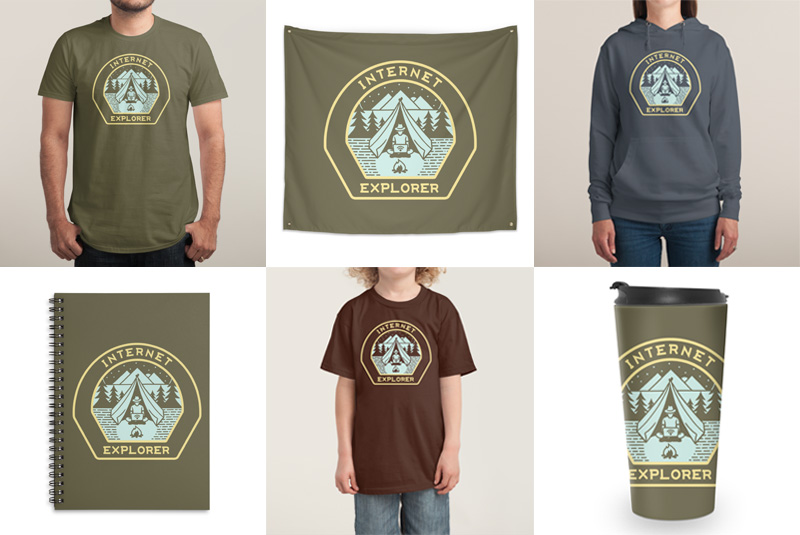 Would you rather explore the internet or the great outdoors and why?
I would rather explore the great outdoors, then surf the net when I get tired haha.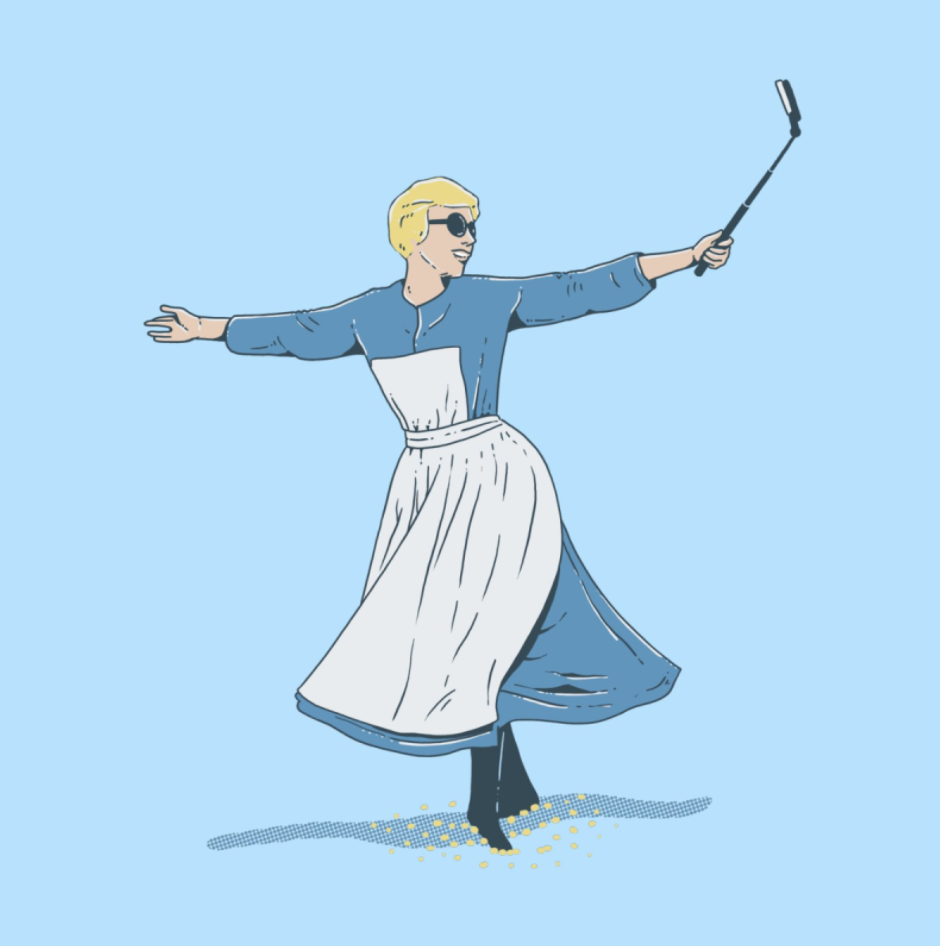 A lot of the designs in your Artist Shop seem to have a 'misplaced technology' aspect – what inspires this! 
Technology is good as long as we're not creating sentient robots that can take over the human race haha. For the selfie series, I wanted to make fun of the selfie culture. I wouldn't be caught dead with a selfie stick. These scenes are iconic and imagine if people today would be in that same situation; I'm sure they'd take a selfie for evidence.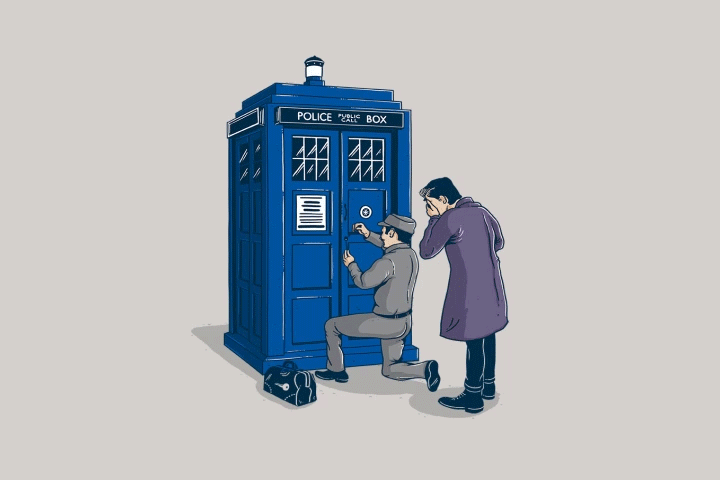 So many of your submissions are twists on pop-culture. What kinds of movies and pop-culture most inspires you?
It's because of my love for movies and TV. I usually watch a movie or the show Workaholics before sleeping. Also I grew up in the '90s, a great time for pop culture, and some of my designs are inspired by that era. Lastly, I enjoy making parodies of famous logos.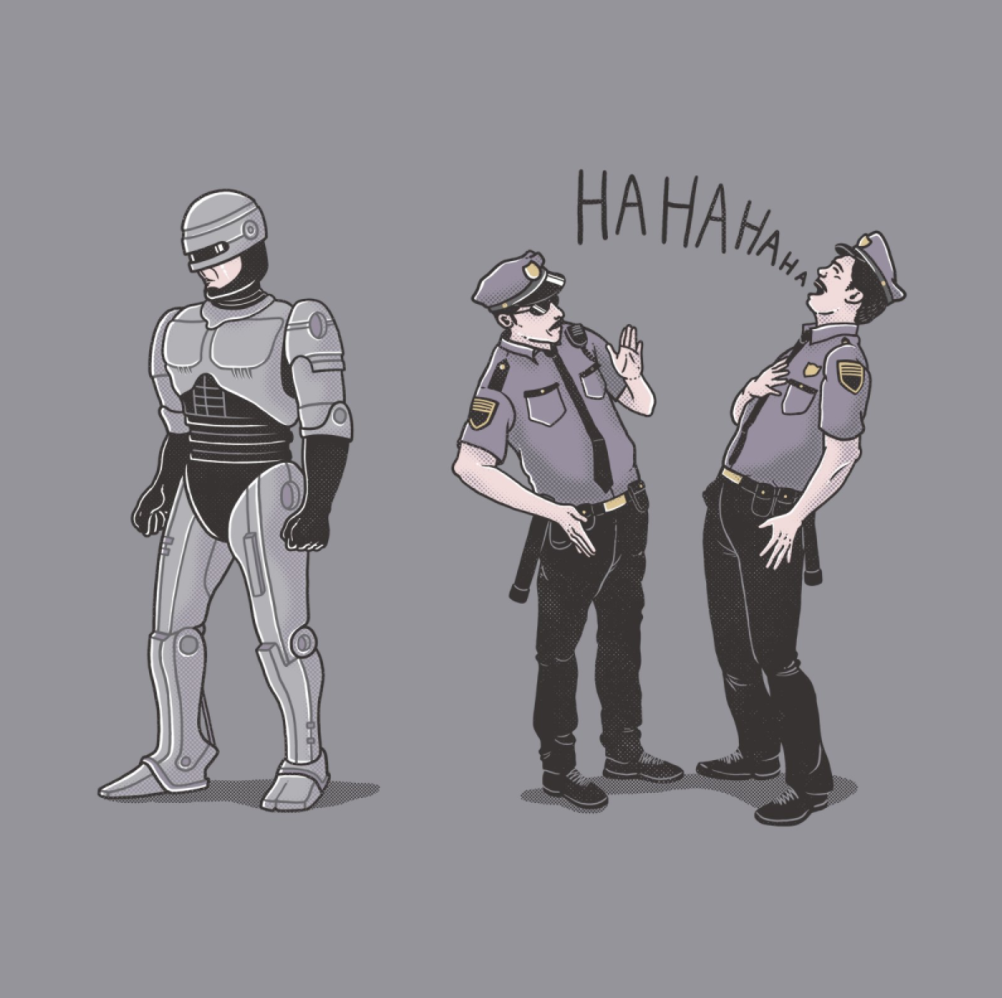 How has your style changed since you first started submitting at Threadless?

A lot! Threadless made me draw in my spare time. I got inspired by many Threadless artists. My favorites are Alex Solis and Mathiole. Whenever I make a design now, I always consider how it would look on a t-shirt. I even count the number of colors for silkscreen printing even though the design doesn't need to be printed on a shirt. I also use halftone a lot because of Threadless!

What's your art and design philosophy?
Just have fun!
Anything else you'd like to share?
Follow our Instagram page! Me and my gf design all content there. We sell limited silkscreened tees, stickers and patches! BTW, we're selling the design as a patch here in the Philippines!
Shop the winning design!