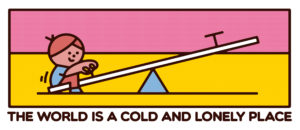 "All by myself, don't wanna be, all by myself." Childhood is a beautiful thing and a time when we all strive to be content alone. Cut to: the playground. One of the only places where another person really does come in handy. No one ever wants to be alone per se. It just happens sometimes. That's where "See Saw," comes in; the winning design of our Poetry Challenge by Eric Atkins (@nuach). This painstakingly honest creation is a tad cute, a tad (too) real, and all-around nostalgic in the best possible way.
We talked to Eric about his design process, his epic metaphors of inspiration, and how he manages to pull at our collective childhood heart strings.
.     .     .
What attracted you to the poetry challenge?
I like short lines of text.
Tell us a bit about your creative process?
I've got a beefy stack of sketches waiting for me to flesh out and nourish. It all starts there. Sketching is the lazy river where a bunch of fat ideas come floating along on rafts. I used to try and finish everything in one sitting. I don't do that anymore. I used to call a thing done, and later find its dung. Now I do a little work and let it sit. I am currently working on about twenty different things at once. I do a little with each one and it keeps stuff fresh. It helps me hone the direction in all weather. One day I think something's got it going on; the next day I see right through all the contrived nonsense.
So, I took a sketch and started doing little bits each night until I felt like I saw what I was trying to say, and it surprised me. I want that.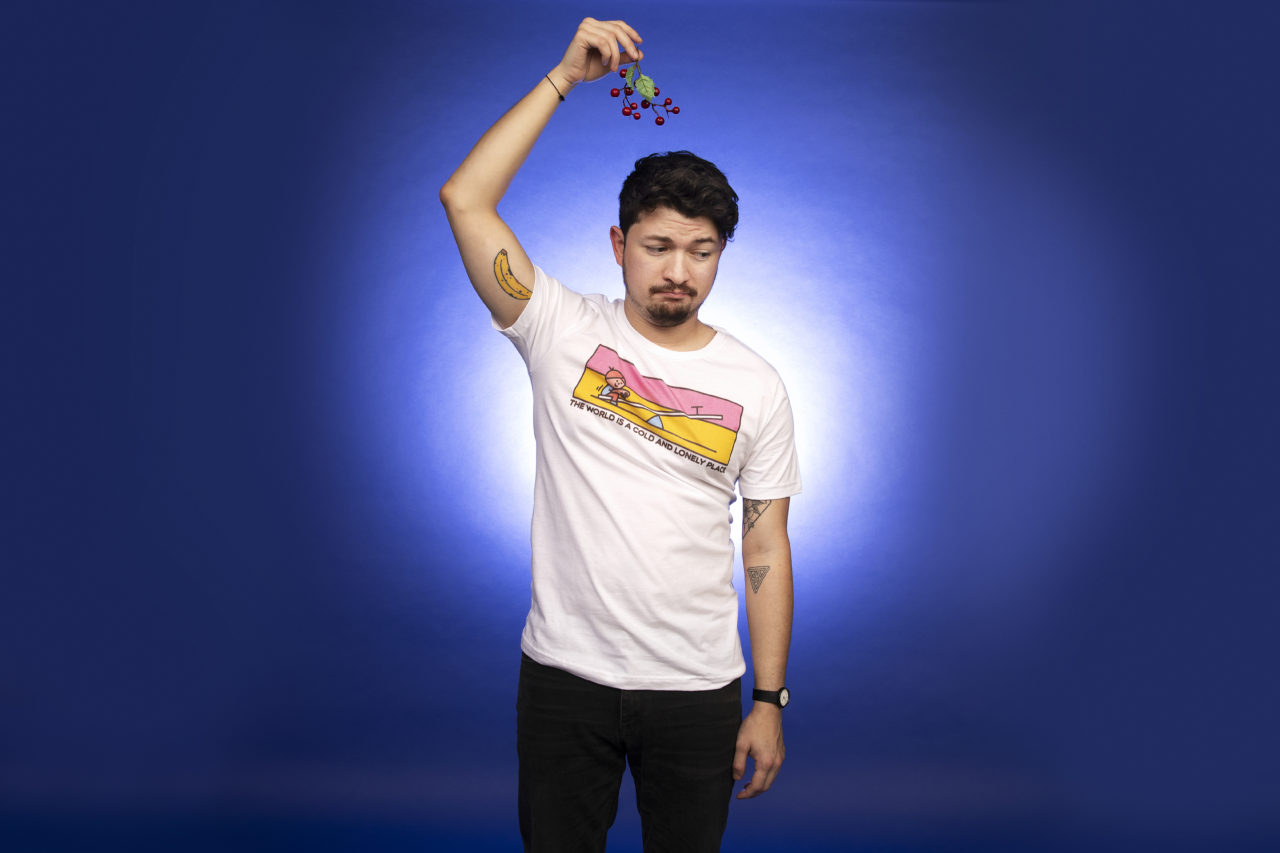 What inspired this design idea?
Most decent folks have a soft spot about childhood. We all start as kids and if we look down into our guts enough we'll see how much of our behavior is rooted in ideas we learned as children. Good or bad. I thought it very sad and redeeming all the same to illustrate a child who is joyfully unaware of the state of things. Contrast is an element of design I really like. I'm not offended by what could be called contradictions. I like the tension in the middle.
I started off with a double-dutch scene but realized probably no young person knows what the crap that is. I went with a seesaw instead. The whole theme about the "heaviness of being alone" just manifested.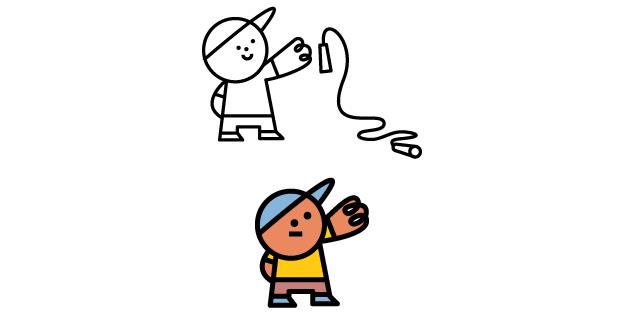 Have you ever tried your hand at poetry before?
Yeah. I have had seasons of life where emo happened.
How would you describe your creative style?
Finding a style used to be a thorn in my side, because I found it never really manifested like I thought it should. Now, I'm cool with saying my style is constant self renewal.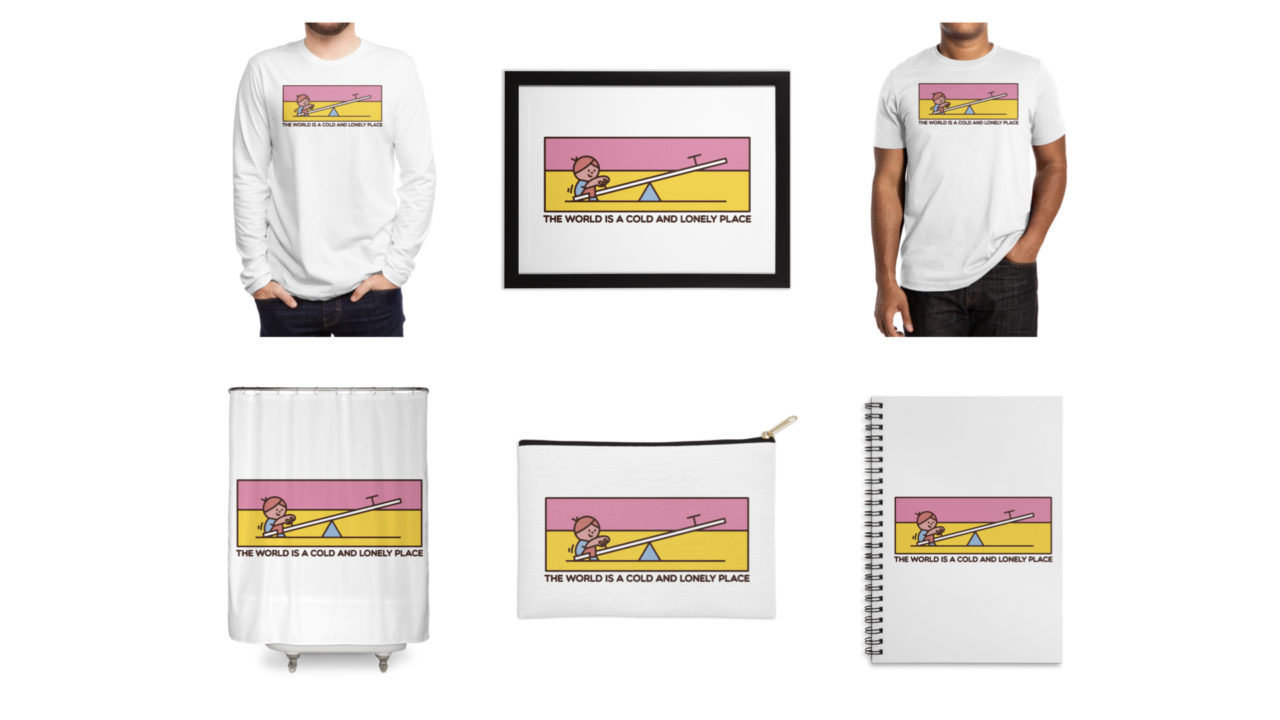 What are your tools of the trade?
Little cardstock cards I get cut from the local print place. Pencils and pens. Scanner. Old copy of Adobe Illustrator because I can't afford that subscription hook and I think I roam better with limited tools anyway.
What's your creative philosophy?
My philosophy is strive to be authentic. Lose the reputation and find self.
Anything else you'd like to share?
In setting priorities, keep your heart at the top of the list. All the things of life pour out of there.