We all have that one 'thing' that makes us unique in any friend group. Maybe you're the artsy friend, the outdoorsy friend, the future crazy cat person friend. But this time of year, we're all united by one label: the friend who wants to get spot on gifts for their chosen family, gifts so good that it would make anyone in the group go: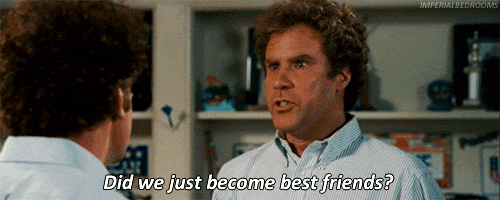 But as well as you might know somebody, getting them the perfect gift can be tough. So instead of swiping that credit card blind, here's a handy guide to snagging the perfect gift for (almost) every personality type in your life (or a shortcut to finding the perfect gift for yourself! We all need to be friends with ourselves, too. Treat yourself.)
.     .     .
The Super Zen Friend
Between their homemade kombucha tea, ever-burning incense, and seaweed chips in place of potato chips, one hour at this person's apartment is the equivalent of a week-long cleanse. Get them a chill notebook where they can take notes while working on getting their yoga certification, or perhaps a mug for the aforementioned kombucha.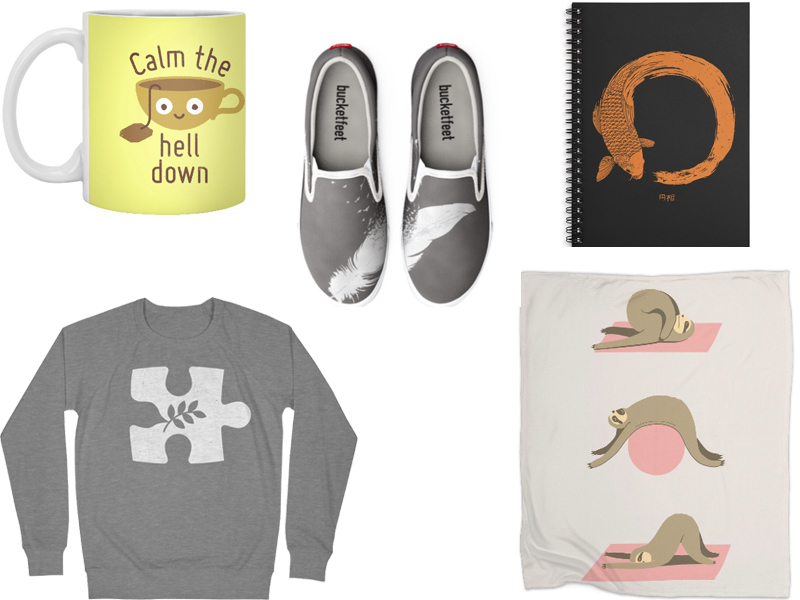 The Funny Friend
By day, they crush the Twitter game while at their day job. By night, they contribute for Cracked.com when they're not busy with their improv troupe or performing at an open mic. They're the funny friend, and as frustrating as it is to see them rack up the Cards Against Humanity winnings every game, you desperately want to get them something that will make them laugh. Try a ridiculous (but super clever) pun, or a design with a reference they wish they had come up with themselves.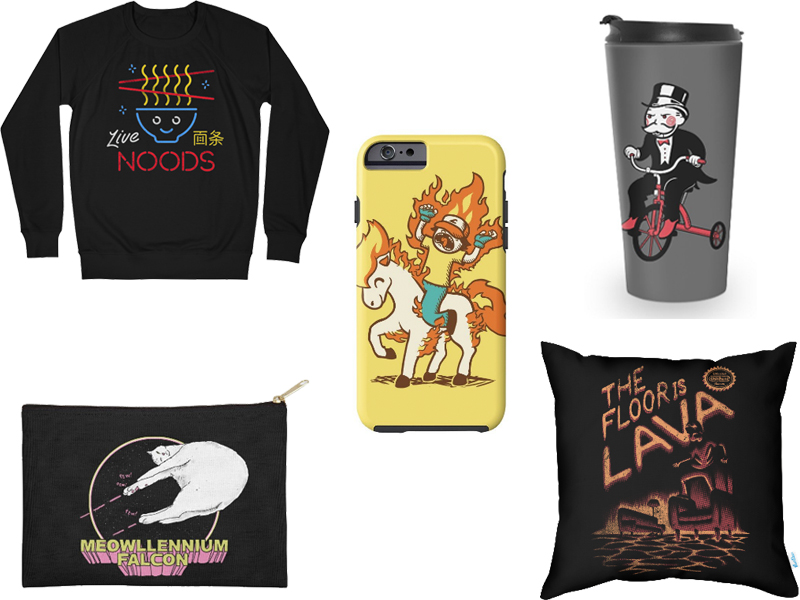 The Outdoorsy One
Their Instagram is filled with pictures that are equal parts #LifeGoals and how the eff do they afford to travel to a new place every other month? Get the hiker, biker, and backpacker in your life a gift they can take on the go with a design that embodies their outdoors(wo)man spirit!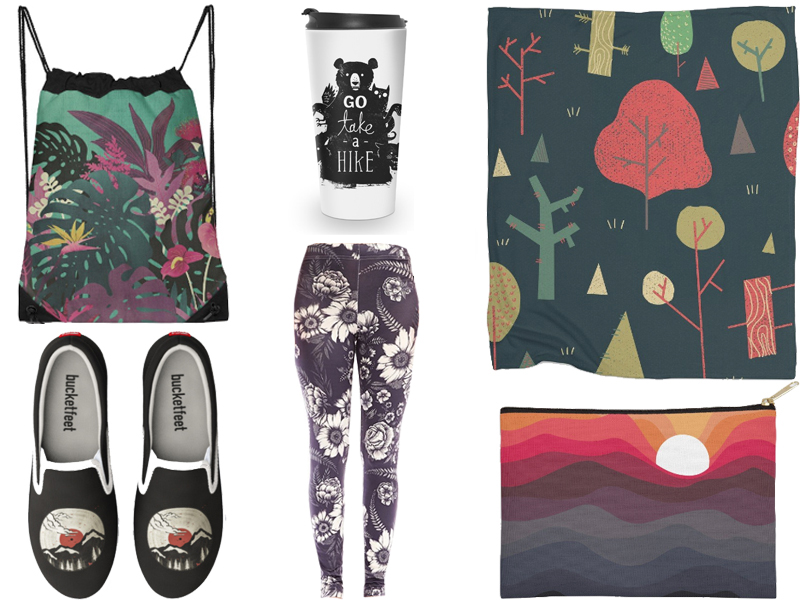 The Artsy One
You don't have to ask this creative friend to draw you…because they're probably going to do it anyways. Every moment spent with this person is a possible future comic or drawing of theirs; get them something to feed their creative soul (or just to hold their overflowing art supplies in)!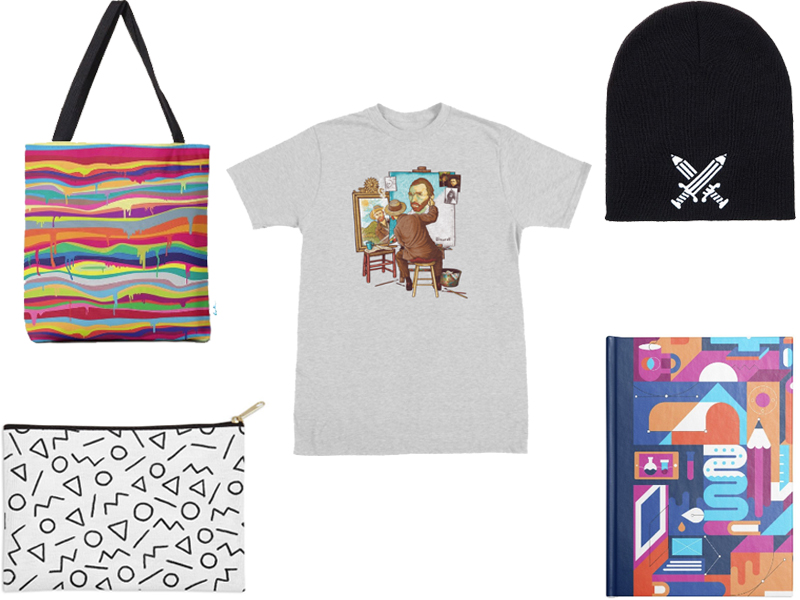 The Horoscope Lover
They break out the tarot cards at the bar, will take one look at the full moon and go "oh, no wonder I feel so anxious today!", or will smile slyly and go, "oh you're a Gemini, aren't you?" Get this celestial bestie something that speaks to them on a spiritual level.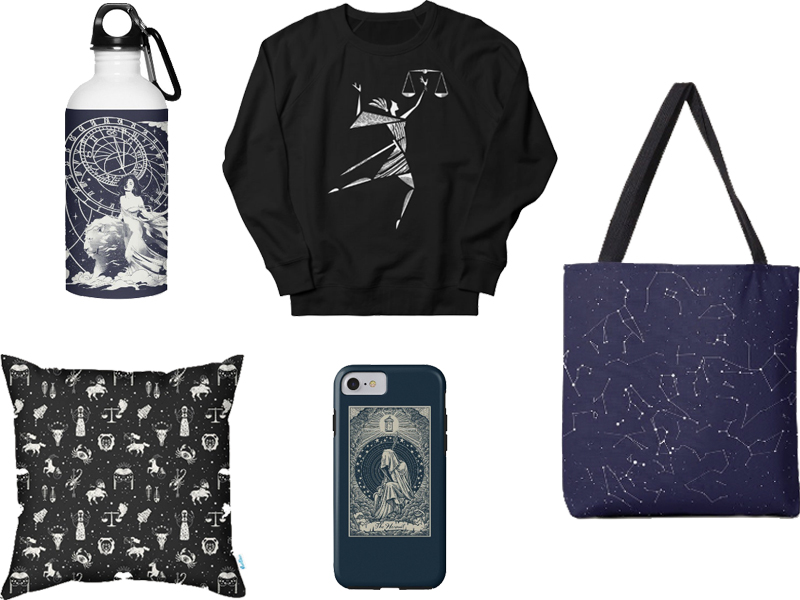 The Cat-Lover / The Dog-Lover
Let's be real, this is 99% of people out there (or so we hope). We all know (or are) a future crazy cat person or passionate full-time dog walker. And what better gift to get them than a pet-inspired design? Consider a sweatshirt to act as a cat hair collector whenever they cuddle up with their kitties, or a zip pouch to store some very good treats for very good doggos.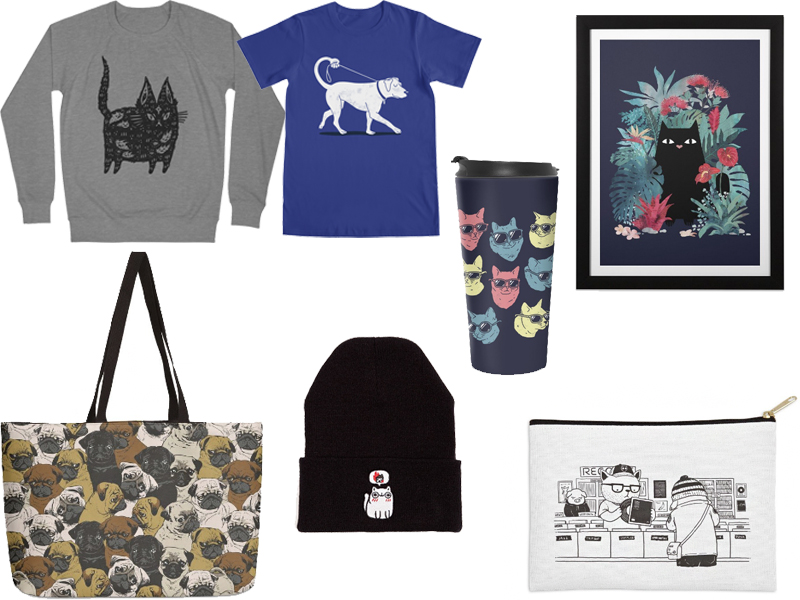 The One Who Always Wins Trivia Night
They manage to always have an obscure fact about how that one prop in that one scene of that one sequel came to be in the movie on the tip of their tongue. Quiz them with a design that makes them "guess that reference", or a design that will make them go, "oh THIS movie! Did you know…" before laying down some serious knowledge.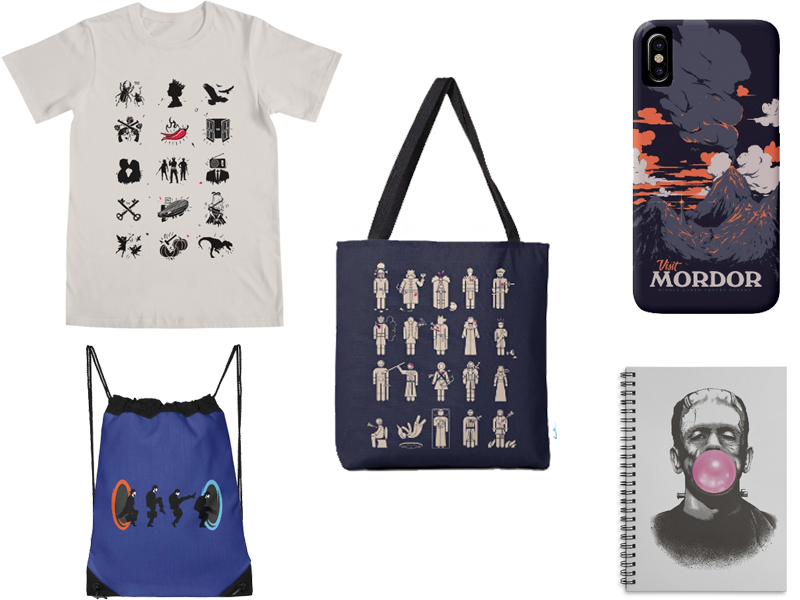 The Introvert
What's the perfect gift for the introvert in your life? A design that says "that's enough social interaction for today, but thank you!" Consider getting them a blanket to curl up with during a solo night in their fortress of solitude. Or, get them a mug for when they're spending a quiet day at a coffee shop recharging both their social and caffeine energy stores.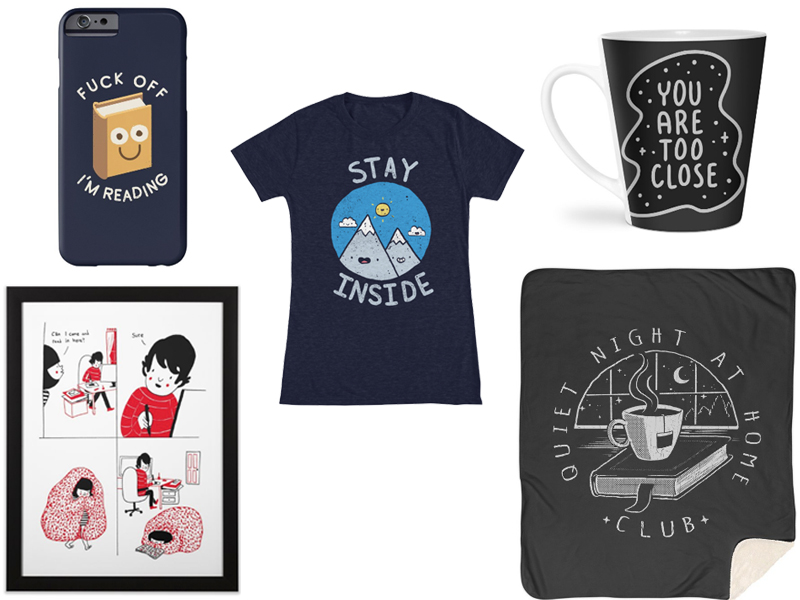 The Apathetic One
Nothing ever impresses this person. When you asked them about their trip to Stonehenge, their response was a shrug and, "they're rocks, Google image it and you've seen it." They're going to be 'eh' about anything you get them, so why not get them a design that appeals to their Martin Starr levels of chill and 'meh' attitude?
The Activist
They may not be at every protest and rally that goes on, but their heart is! They love to donate to causes when they can and just want to see positive change in the world. So get them a gift that will donate to a good cause, or a perhaps a phone case that will make a statement when they're Instagram Live-ing the next movement!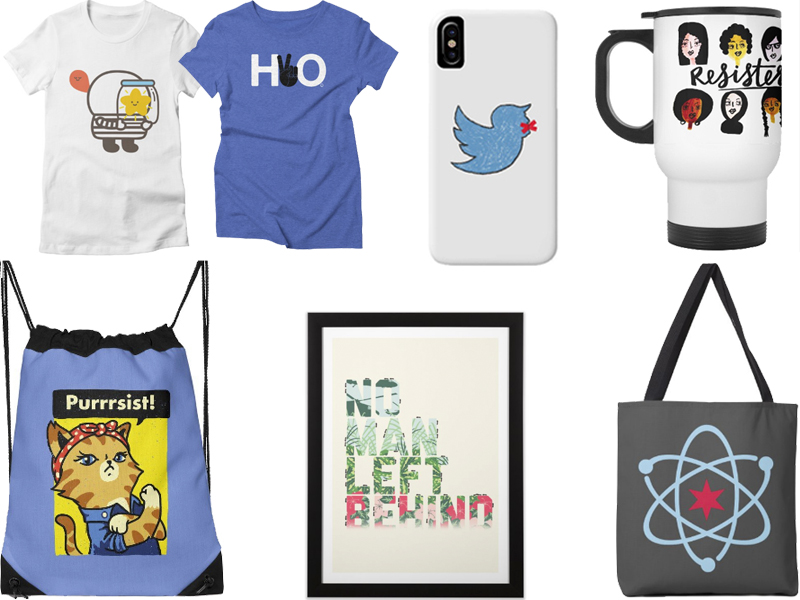 The N3RD
From Dungeons and Dragons dwellers to gamers to movie buffs, there are all kinds of nerds out there. Get a design that will make them go full fanboy/girl! Maybe get them a geeky zip pouch to hold all of their twenty-sided dice, or perhaps a drawstring bag they can throw their favorite controller in when going to a friend's house to do some gaming.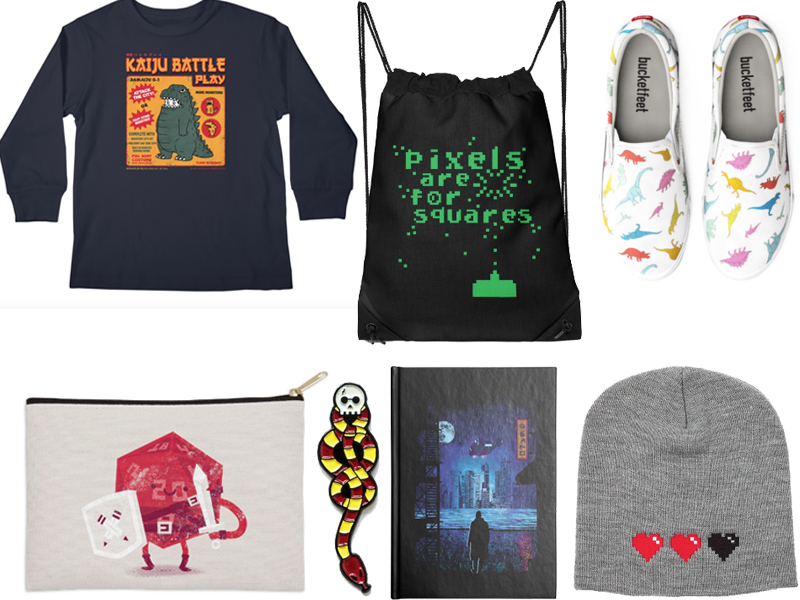 The Anxious One 
They're your best friend, but their best friend is anxiety. They're constantly worried they're going to get fired, every other sentence starts with a "what if BLANK happened?!", and when plans are canceled it's a whole thing…and you love them for it. Get them a gift that they can relate to!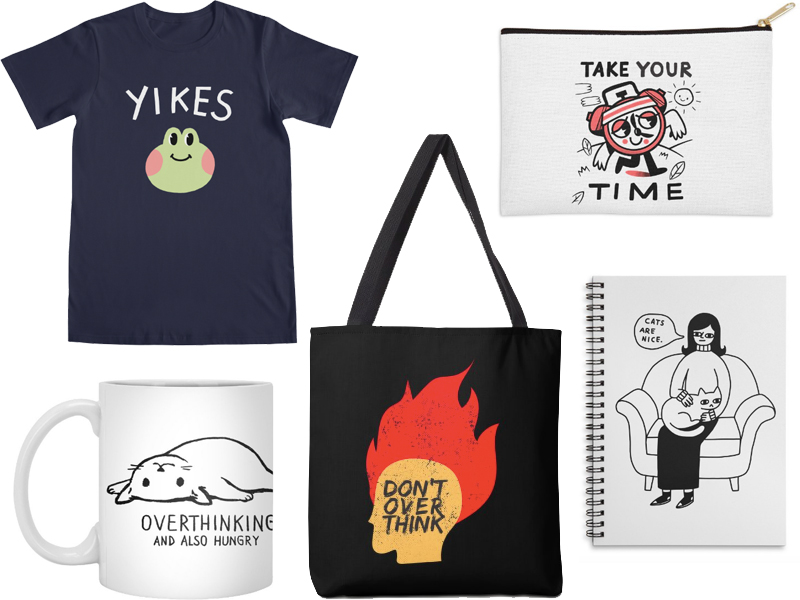 Still stumped? Try our ultimate gift guide!