A positive message can go a long way…sometimes even around the whole world! That's what happened with
Matthew Hoffman's "You Are Beautiful"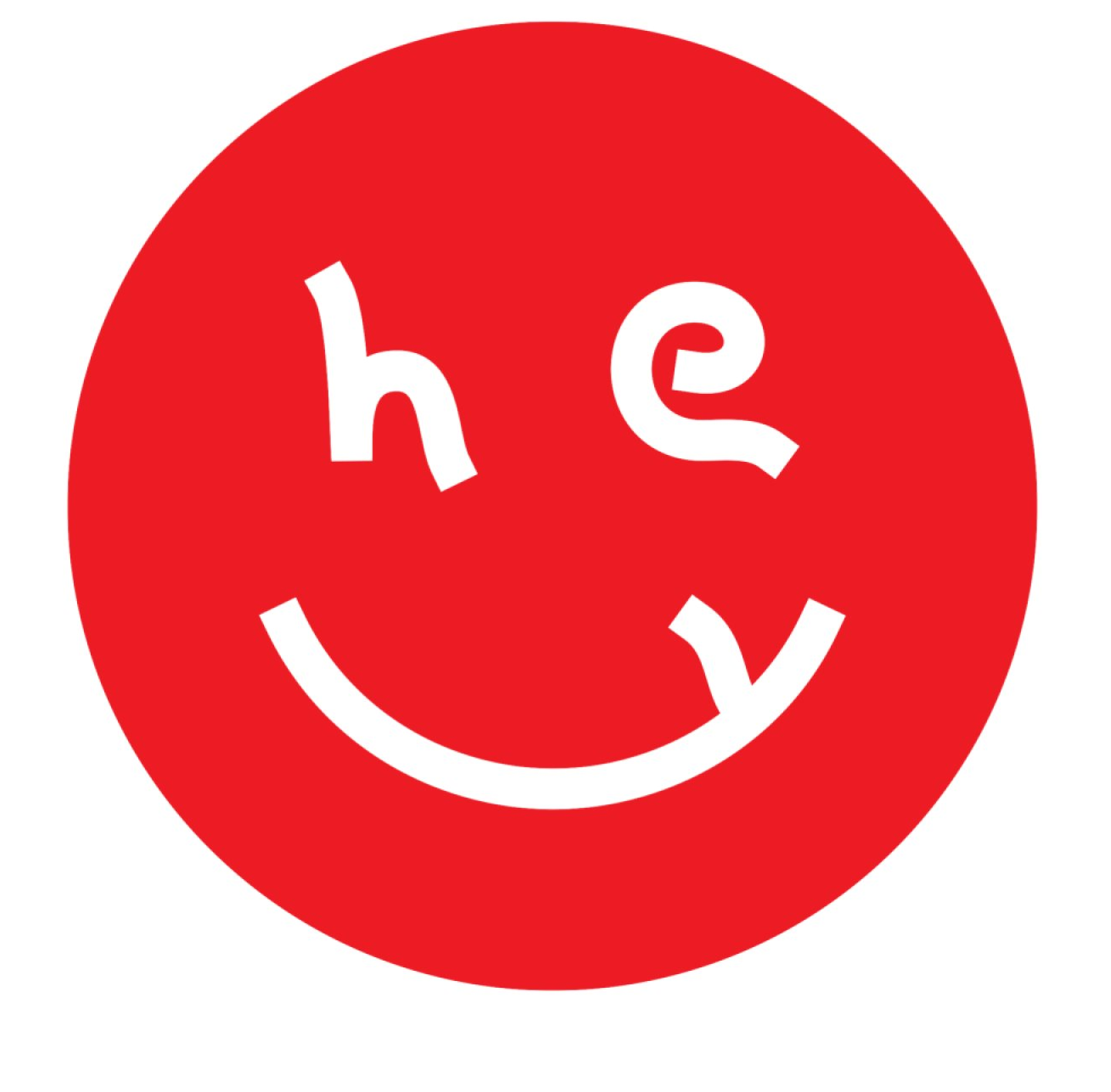 image. What started as this Chicago artist's mission to stick pieces of positivity around the city has become a worldwide phenomenon 100 languages and 3 million stickers later. In fact, it's hard to walk around the Windy City – and many other cities as well – without seeing the little silver You Are Beautiful stickers that have become Matthew's next-to-anonymous calling card. And now, as part of his
non-You Are Beautiful
art endeavors, he's got a brand new exhibition opening up called "
Find Your Way.
" The Find Your Way art exhibition spreads a positive message, as much of Matthew's work does, while also giving advice to fellow artists and creatives trying to make it in the art world professionally.
We talked to Matthew about his new exhibition, about living a more positive life, and about what it was like to start a whole art movement. Say hey to Hey Matthew below! And if you're going to be in Chicago on September 15-17, check out
Matthew's Find Your Way show
!
.     .     .
What inspired the idea behind the show and phrase, "Find Your Way"? What inspired the collection of pieces? 
So the warehouse that we're working in is at Diversey and Pulaski [in Chicago]. It is pretty far out there, so it's playing off that a little bit in that you'll literally have to find your way to the show. It's fun to kind of have a destination and adventure, and also sort of back to how I found my way making this work and making a career. It's kind of playing off those two ideas.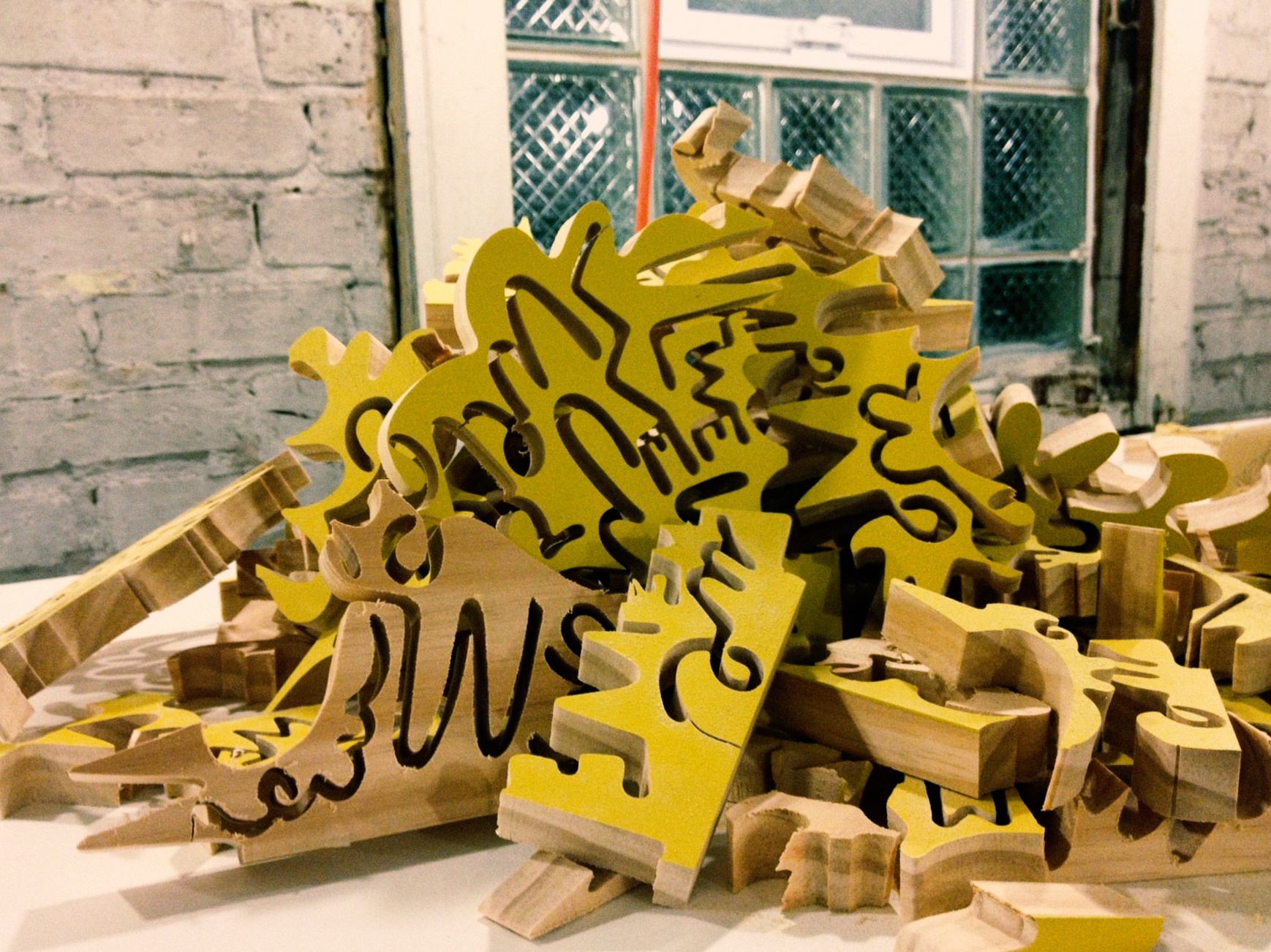 "Find Your Way", besides showcasing great art, also has a focus on helping creatives make a career. How does the show offer up advice and guidance? 
The whole idea behind "Find Your Way" is that it's gonna show many different ways that I've found my way as far as making and making a living. So there'll be large installations, there's also going to be medium sized or large art pieces that are kind of one-offs, and then there'll also be smaller pieces that are additions, and then there will be products. And in all those different aspects is how I've sort of been able to make a career out of this.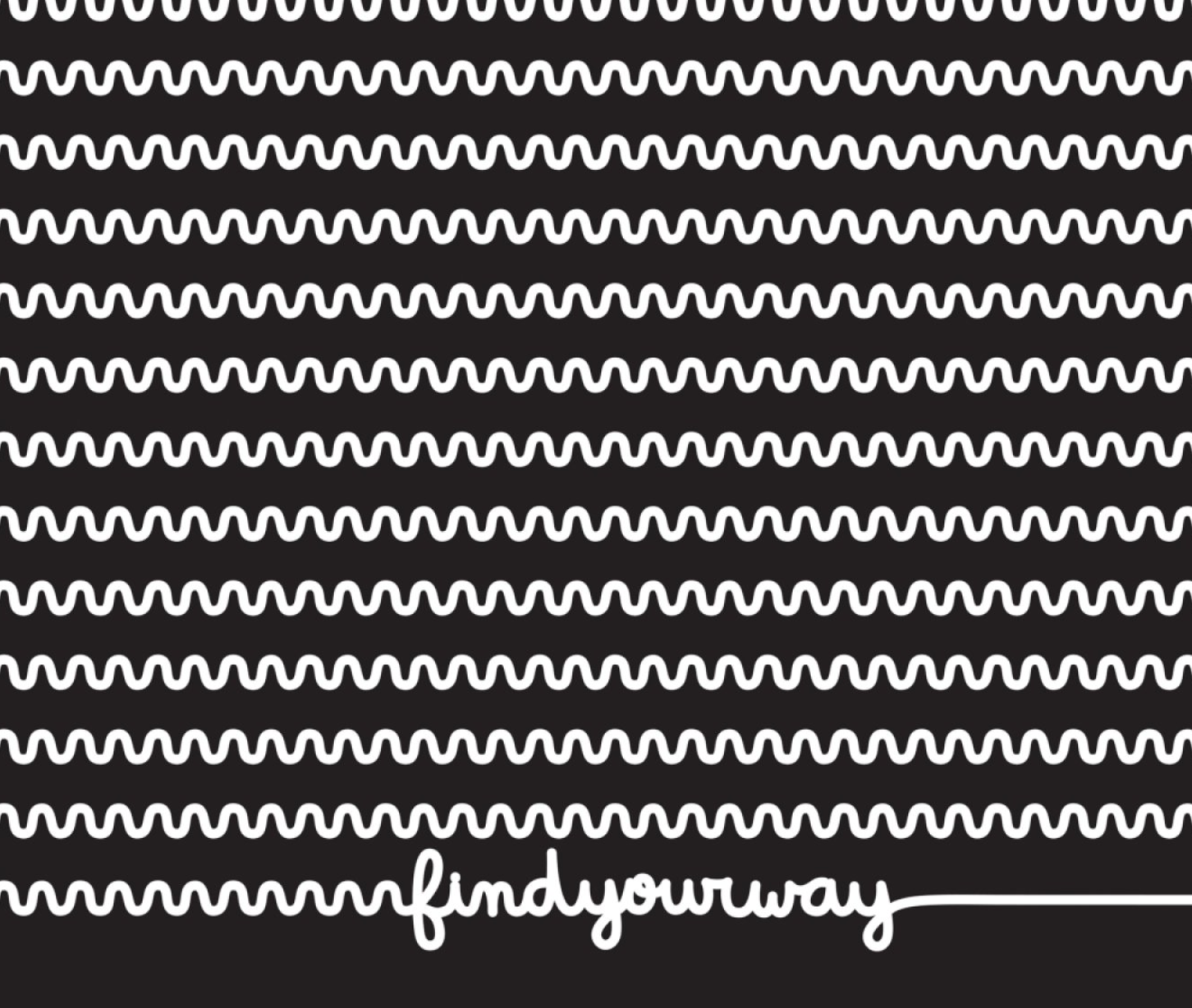 Tell us a little bit about the "Hey It's Matthew" Artist Shop, specifically, the "Find Your Way" designs you've got in there! Is this kind of the next evolution in the YAB movement?
So basically in my work, there's the "You Are Beautiful" project, and then other stuff that's sort of trying things out, experimenting, and having fun. And that's sort of in the Hey It's Matthew land. So I see this as sort of the Hey It's Matthew land as far as something new to play with. And what's fun is you can really experiment and have fun and try out other things. The Artist Shop is super fun; it's cool to be able to see stuff on all different types of products. I don't know if we'll ever get there but my dream is to either create or have a hand in creating every single thing in my entire house. I think that would be a lot of fun but then it's like, where do you stop? Are you actually creating the two-by-fours that built the house?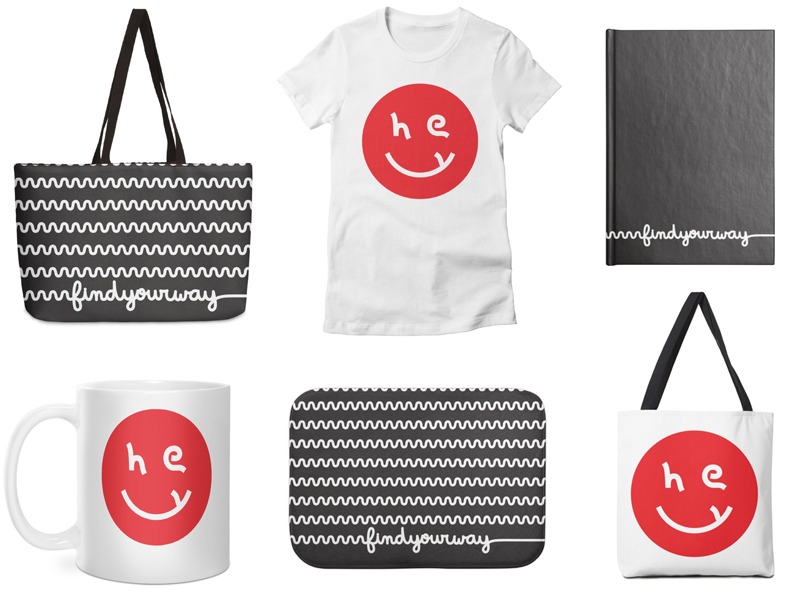 So much of your work is spread and grown by the fanbase, which is amazing – how did you first start growing your viewership? Did collaborations help?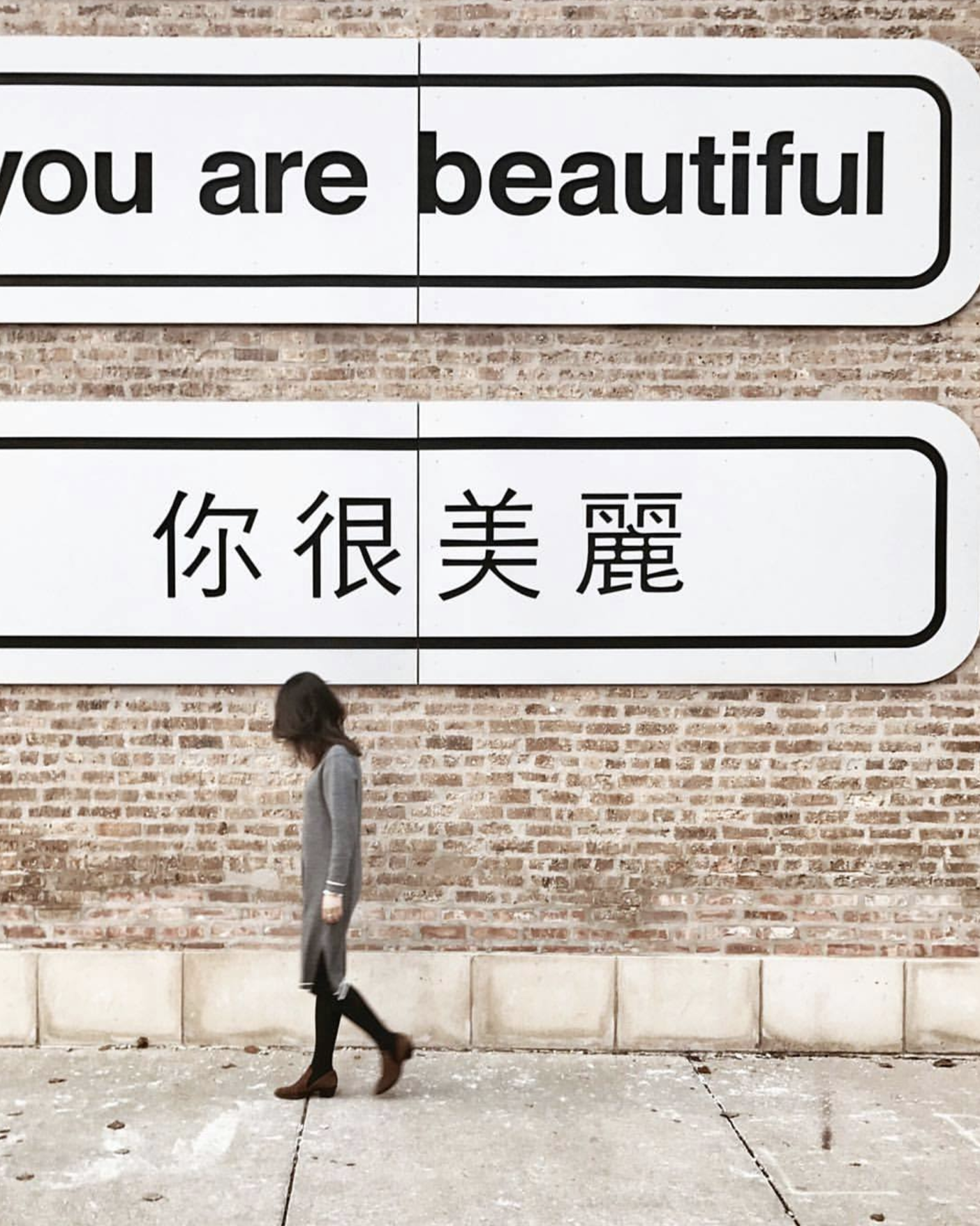 Tons of collaborations and that really helped. Kind of when it started was when street art was in its heyday; blogs were really big and the Wooster Collective and other sites like that where there were all these people showcasing the art they did around the world. So I started trading stickers with a lot of kids in Europe and across the US. We would trade and send each other stickers and we would go put them up in our own cities and take pictures of them and say, "Look! Now your thing's here!" And a lot of those interactions turned into collaborations.
I love collaborating because unexpected things happen that you never thought could. And one of the installations at the show is gonna be this: we've translated "You Are Beautiful" into 100 different languages, and so 100 immigrants in the US are going to be working on these translations in their native languages. So there's going to be all these little pieces and a little bit of story about their journey of being an immigrant, which I think is incredible. So that's going to be part of the show.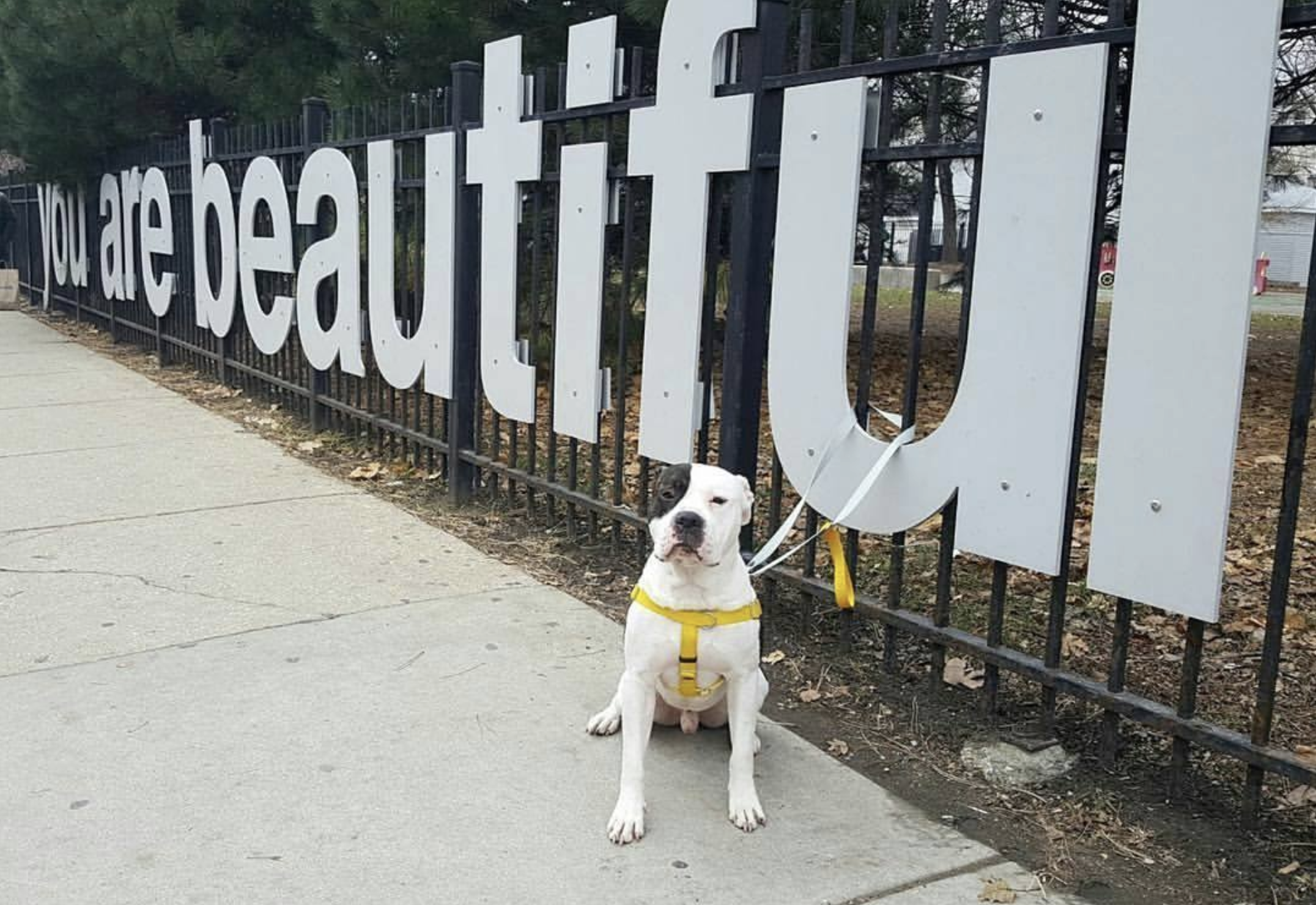 When you created the "You Are Beautiful" sticker movement, did you have any idea it would become such a big hit? Is that still surreal?
Yeah, super surreal. I mean, there's still no plan. There wasn't a plan then, it was just about kind of putting this message out, so I think that does show the power of a simple positive message. But there's no plan; just one sticker after another.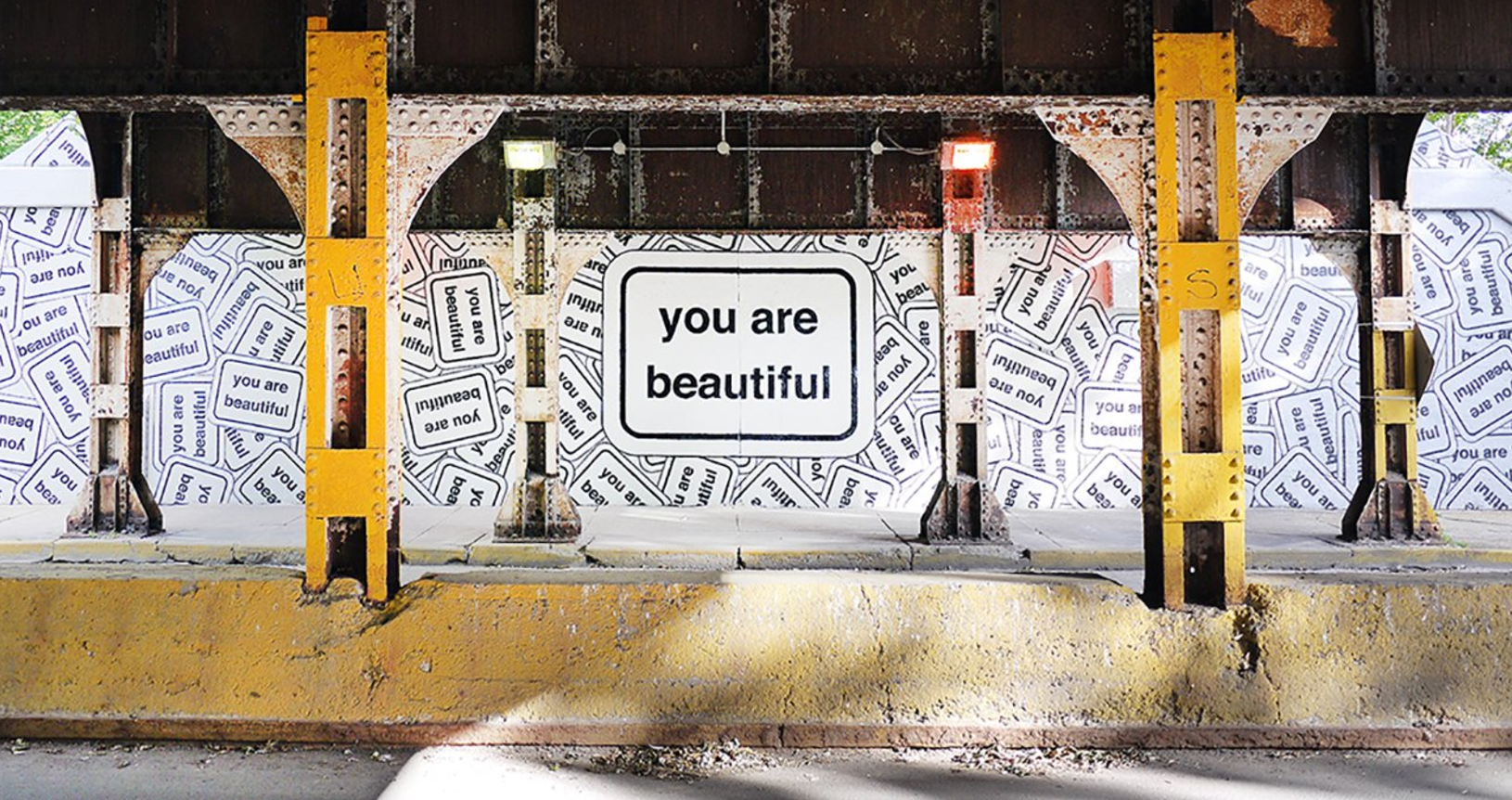 One thing I love about the YAB sticker is that seeing one of those stickers is like a little glint of positivity that people might really need during their day. How do YOU live a positive life?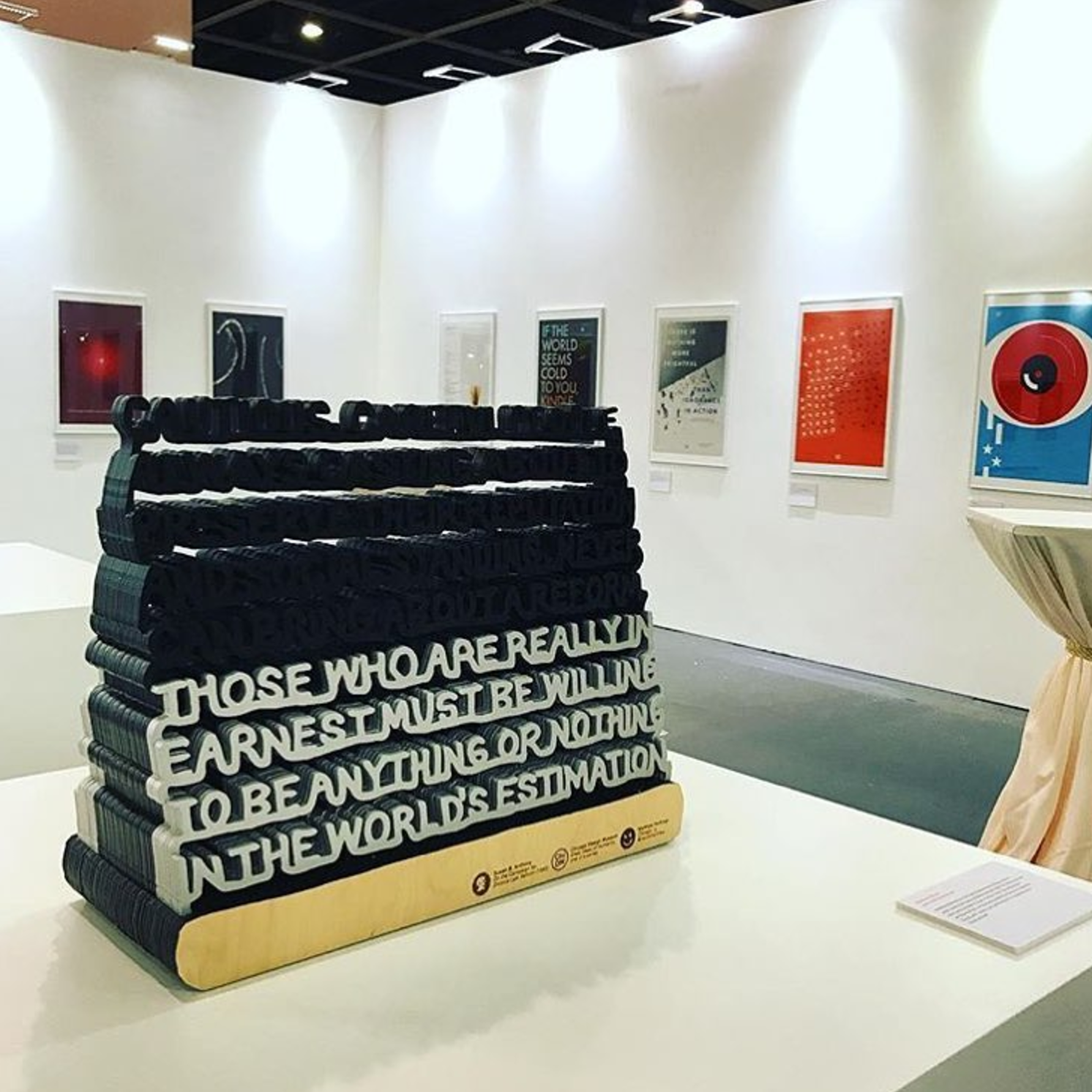 I would say I'm more realistic than positive, but I think that the biggest thing for me is treating everybody with respect and kindness, even when you're having the worst day in the world and you're in a hurry. Like, I'm always juggling a million things and it's really easy to be incredibly rude to a new cashier who doesn't know what they're doing, and I think it's just really important to kind of keep things positive because I think positivity breeds positivity. The same is true in every city. If you're walking around with a negative attitude, that's only going to spread. So I'm all about adding those little bits of positivity to try to make things a little bit better. I know how it feels when someone does that to me unexpectedly. If I walk away from a situation and I'm like, "oh my gosh, that guy was really nice", I'm going to hold onto that for a little bit and that's going to help get me through my day a little bit.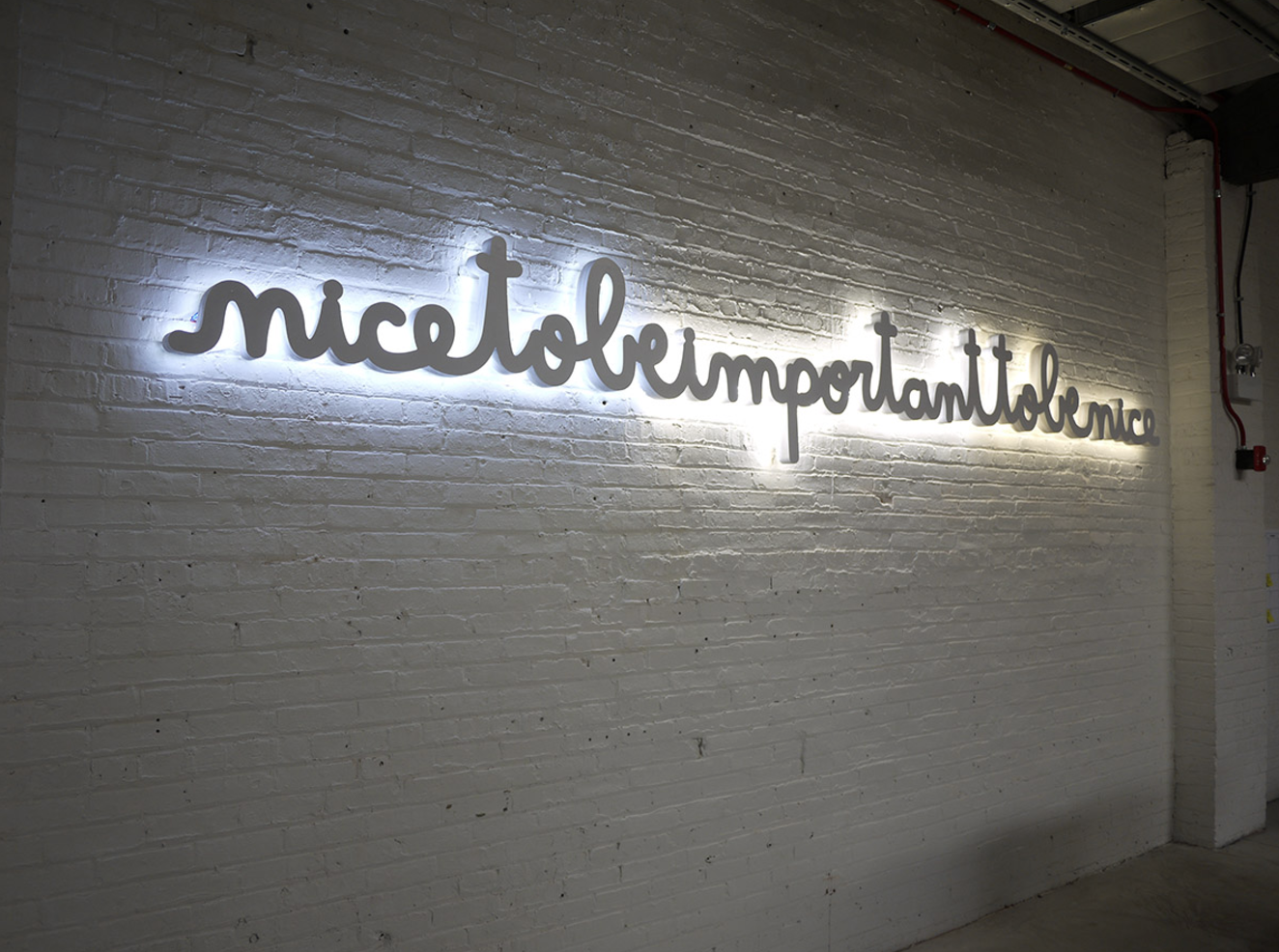 You have inspired so many with your art and positive messages: do you have a bit of creative wisdom for artists who may be stressed or struggling with building their career?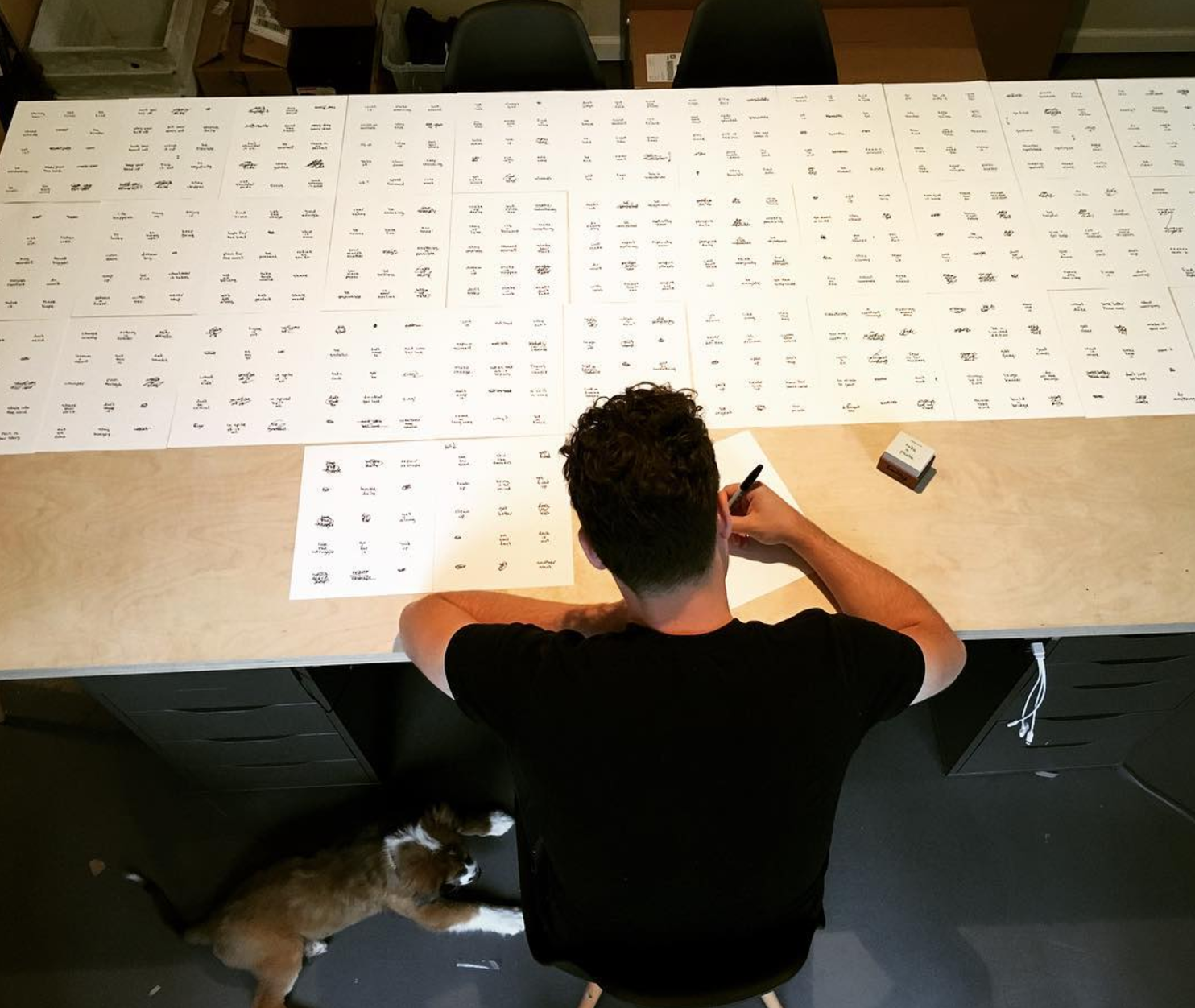 I would say that the biggest hurdle that I have had – and I think that everyone's had – is that everyone's worried about their career and the path and the journey and the plan. You could spend a lot of late nights up thinking about it and worrying about it and trying to figure out the best way to do things. And what I do is I just make stuff. I just make, make, make, make, make, and put it out there in the world constantly, and I don't care about all that other stuff. It's therapeutic for me because I love making things and it takes away that worry because I'm concentrating on making things, and anything you put out there is going to come back to you. So my advice is to be focused on the making and everything else will fall into place.
Don't have an Artist shop? Click here!