Pizza. Skulls. Glorious beards. Sci-fi. What do all of these things have in common? They're all awesome, and they're all in Rupert Beard's Artist Shop. You'd think the odds of finding a place with all of these things combined is low, but luckily for us, this artist has created an oasis of designs that's got us like, "Never tell me the odds…"
We talked to Rupert about his amazing (and mostly pizza-themed) designs, his process, and of course, the art of pizza and his favorite kind (the toughest of questions). Check out the interview below!
.     .     .
You're a bit of a mystery. Tell us about yourself! 
I have been working on seeming mysterious, glad to see it's paying off. I actually do art full time AND for fun! I am a graphic/web designer for a creative company & design a magazine during the day, and then do the Rupert Beard thing in my free time at night and on weekends.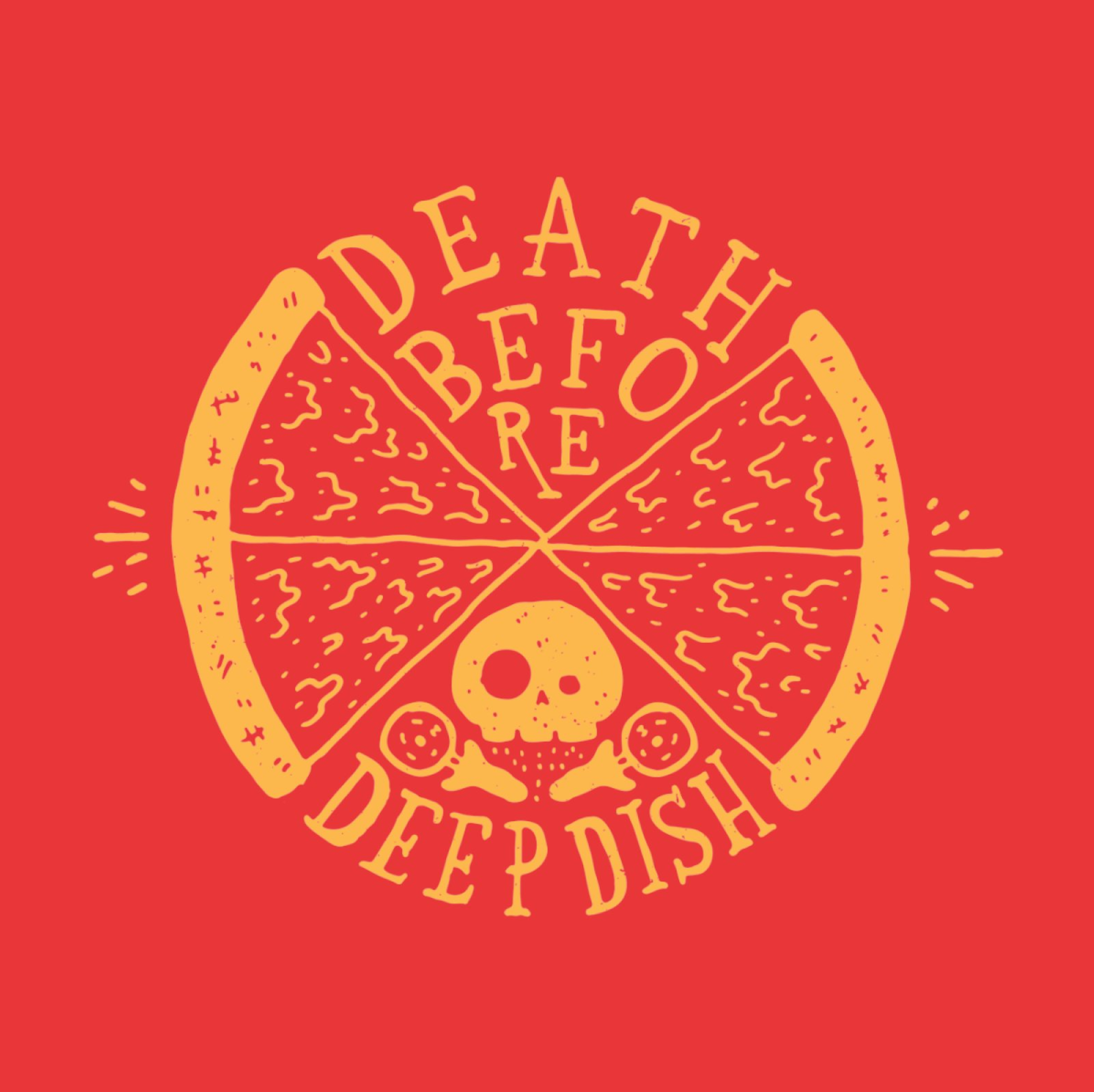 Where did the name "Rupert Beard" come from?
I wanted to break away from my work being called "my name + design" or even just my name by itself. I also envisioned this being something that will eventually grow larger then just me doing silly doodles, something like Johnny Cupcakes. With all that in mind, I landed on using my last name and one of my defining features, which is my fluffy beard.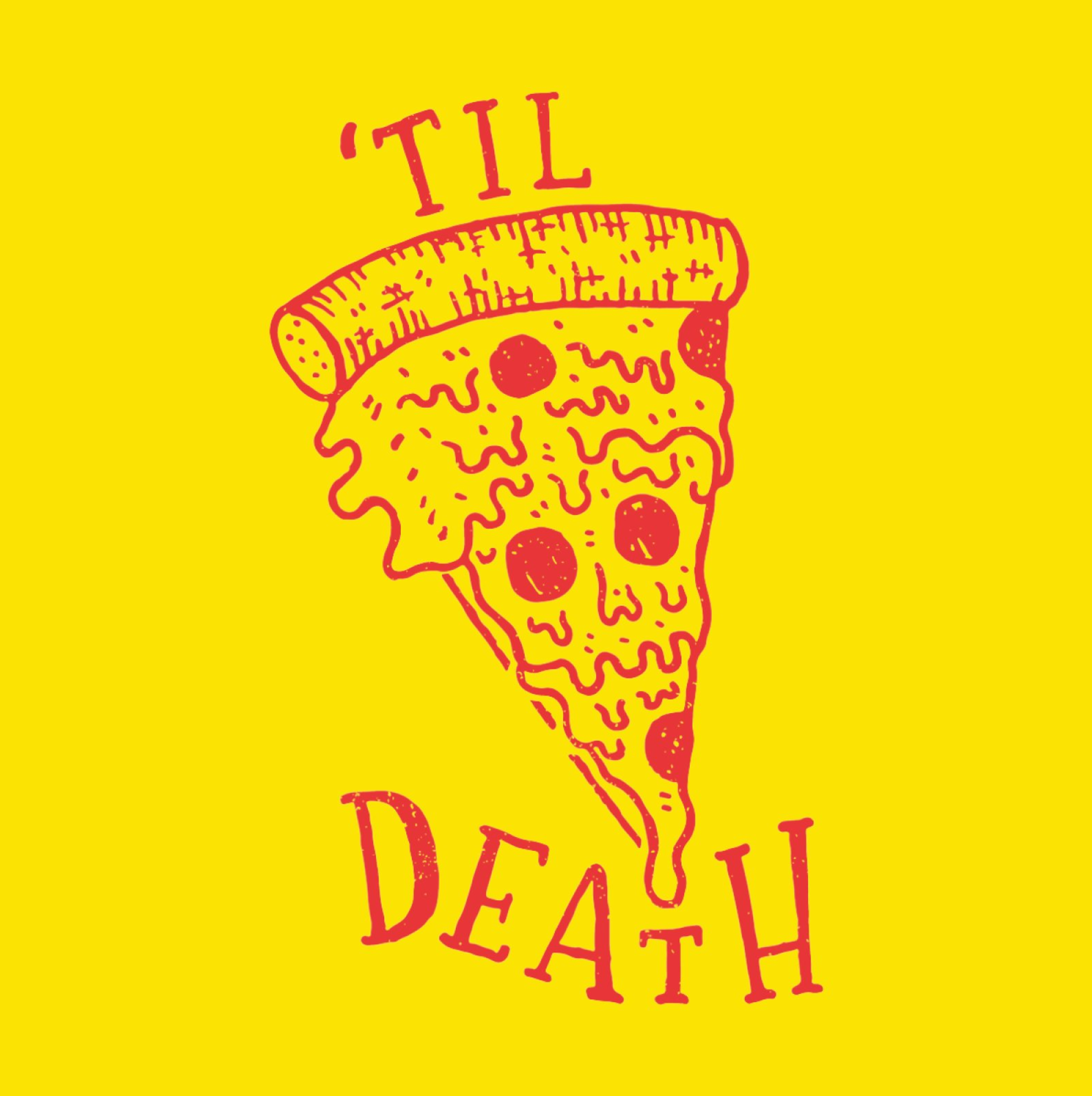 Favorite kind of pizza of all time? Like, if you HAD to have just one kind of pizza for the rest of your life, what kind would you choose? These are the stakes we're dealing with here.
You realize this is like asking a mother which of her children is her favorite, right? If I was stuck in some nightmare where I could only have one kind of pizza forever, it is so hard to go against a good New York style slice, plain cheese, slice so big it's spread across two paper plates like that system is going to work somehow.
At one point I even made a whole pizza box filled with pizza based shirts and prints…this pizza love runs deep.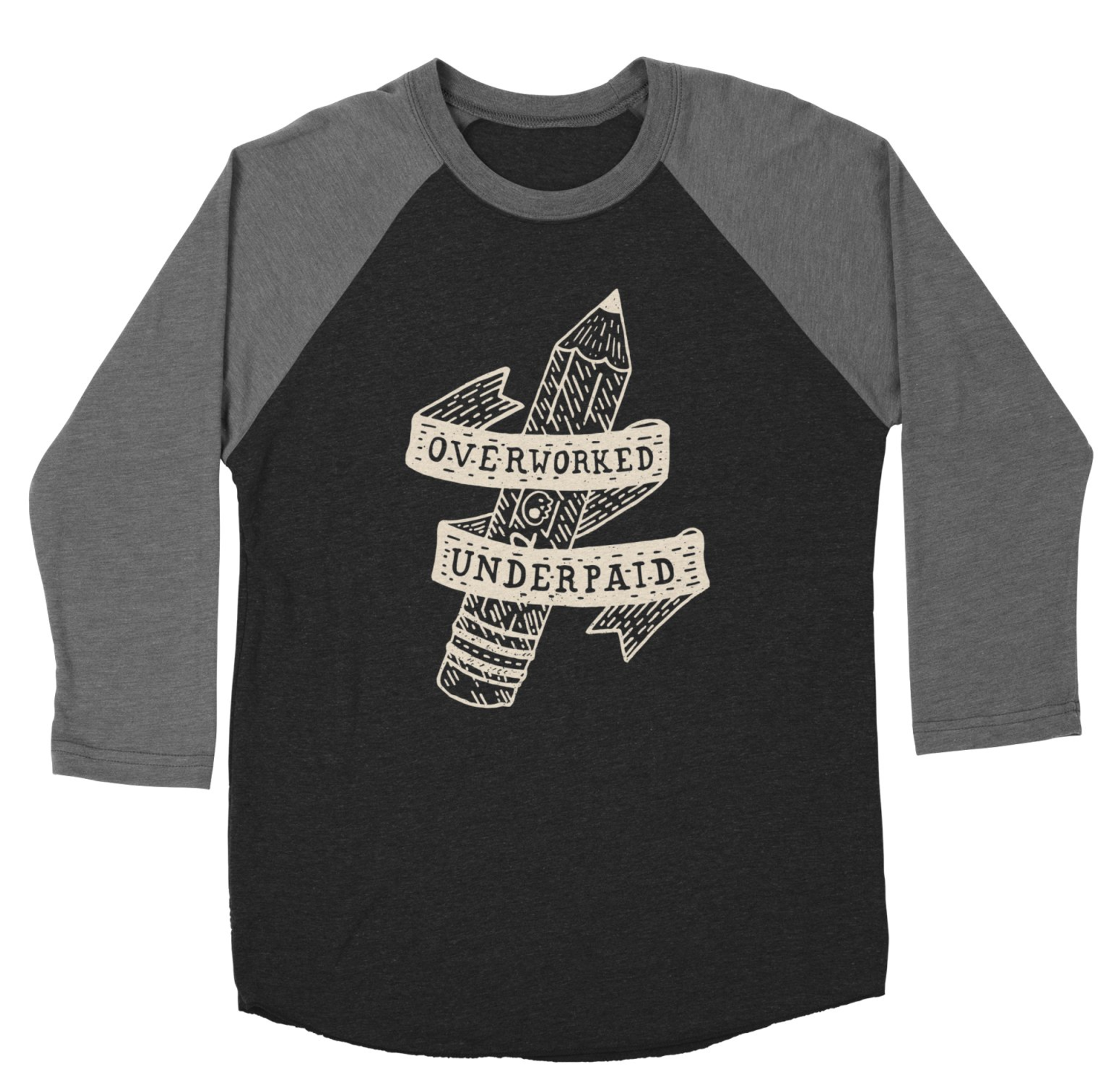 You have such an awesome and unique style! Who are some of your influences?"
Oh jeez, thank you! It might not translate exactly in my art, but some of my favorite artists are comic book artists, so people like Mike Mignola, Gabriel Bá and Fábio Moon, and Bryan Lee O'Malley. I also feel so inspired by people like Jerrod Maruyama, Jon Contino and Gemma Correll, which is why I love having Instagram; so I can easily follow these folks.
Tell me a little bit about your Artist Shop! Have you ever offered your work on apparel before?
So I started uploading designs in 2015 to my Instagram and right away my friends were asking if I could get them printed. So I tried out a different print on demand websites. I bought some shirts off of there and wasn't impressed with the quality, so I ultimately switched to printing them myself with a local screen printer. While I love getting shirts printed locally and supporting another small business, it's hard to keep up with how many designs I pump out, and I don't have room for all those shirts and other little things, so I switched to the Artist Shop as my primary store.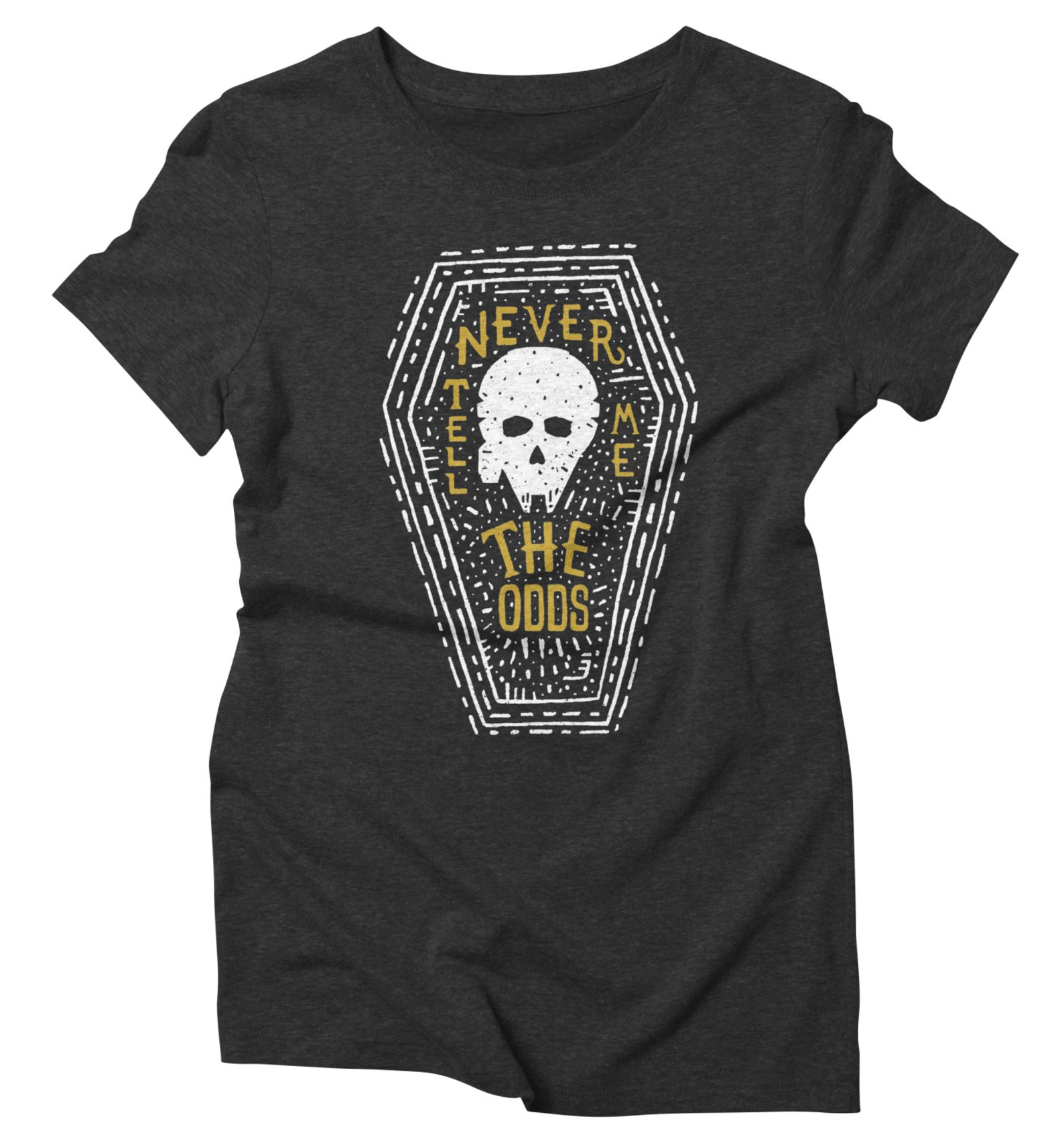 I still will occasionally print some shirts locally on a very limited run, and still have some of my old ones for sale right here (yes, the design is terrible; it's one of the many reasons I didn't like using it as my website).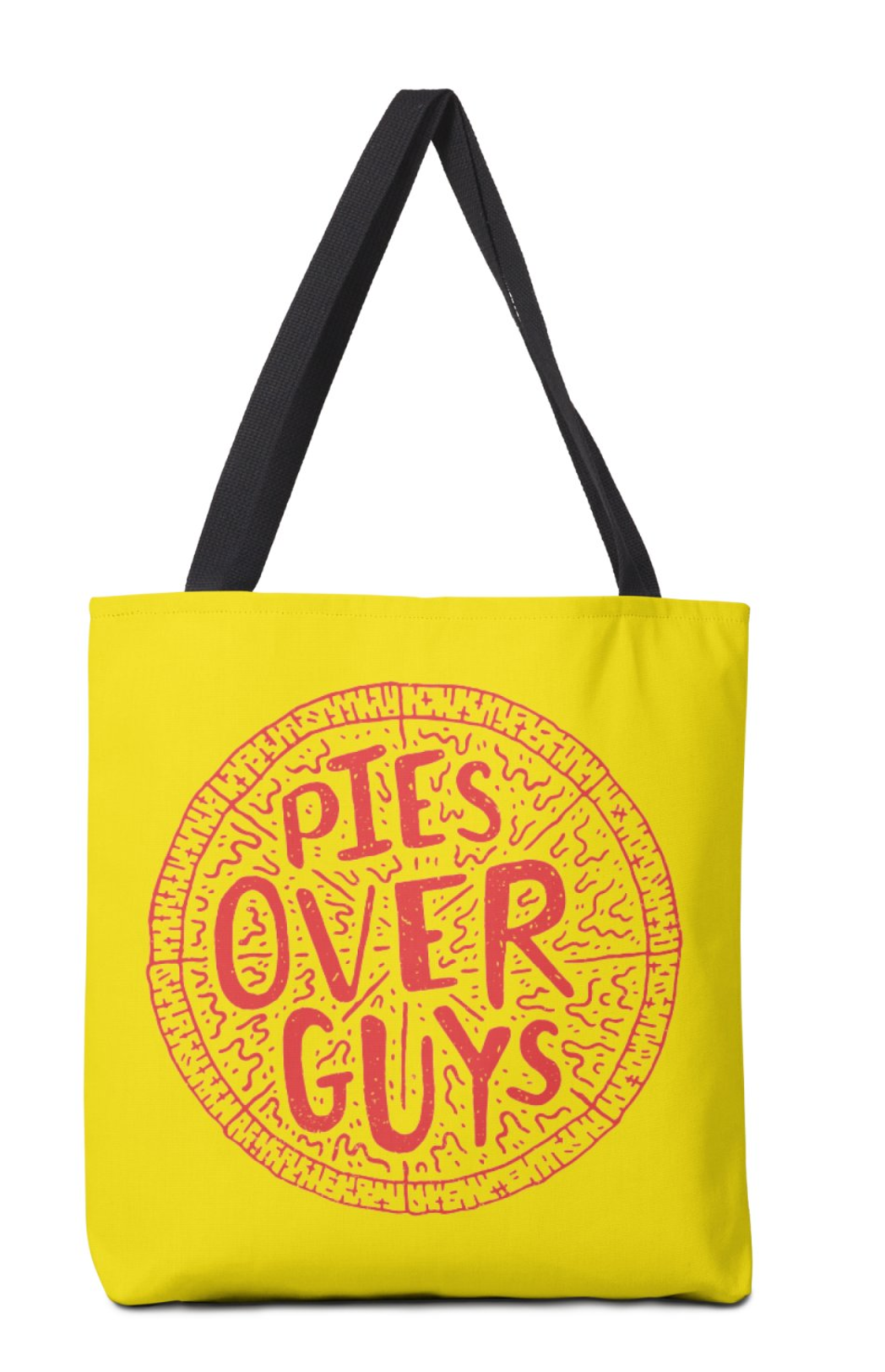 Has your pizza-themed series of designs been a series you've had for awhile or is it specifically for the Rupert Beard shop?
Almost as long as I have been running the Rupert Beard Instagram, I have been drawing Pizza doodles. At one point I even made a whole pizza box filled with pizza based shirts and prints…this pizza love runs deep. It is so nice to now have a simple way to collect them all, and even give the collection it's own design!
You have a ton of designs – how long does each design take? What's your process? 
I have so many designs, and a stockpile of about 50 old ones to upload! Each design roughly takes me about an hour or two to design and finalize. I start with a rough little doodle, move to a detailed pencil drawing, ink it on tracing paper or vellum (that way if I screw up I still have the original and the lines are sharp and clean), scan it, clean it up in Photoshop, then vectorize and color in Illustrator.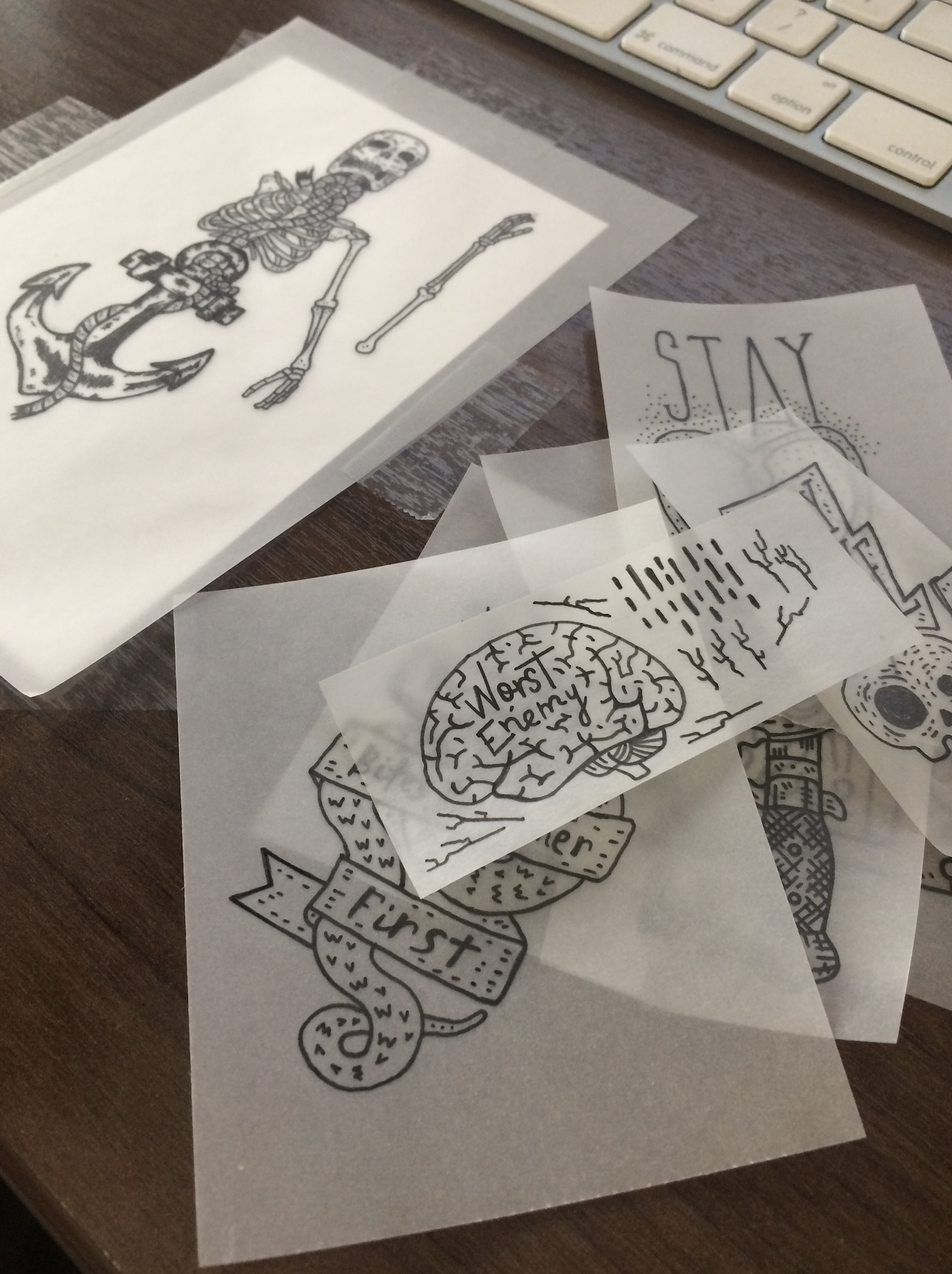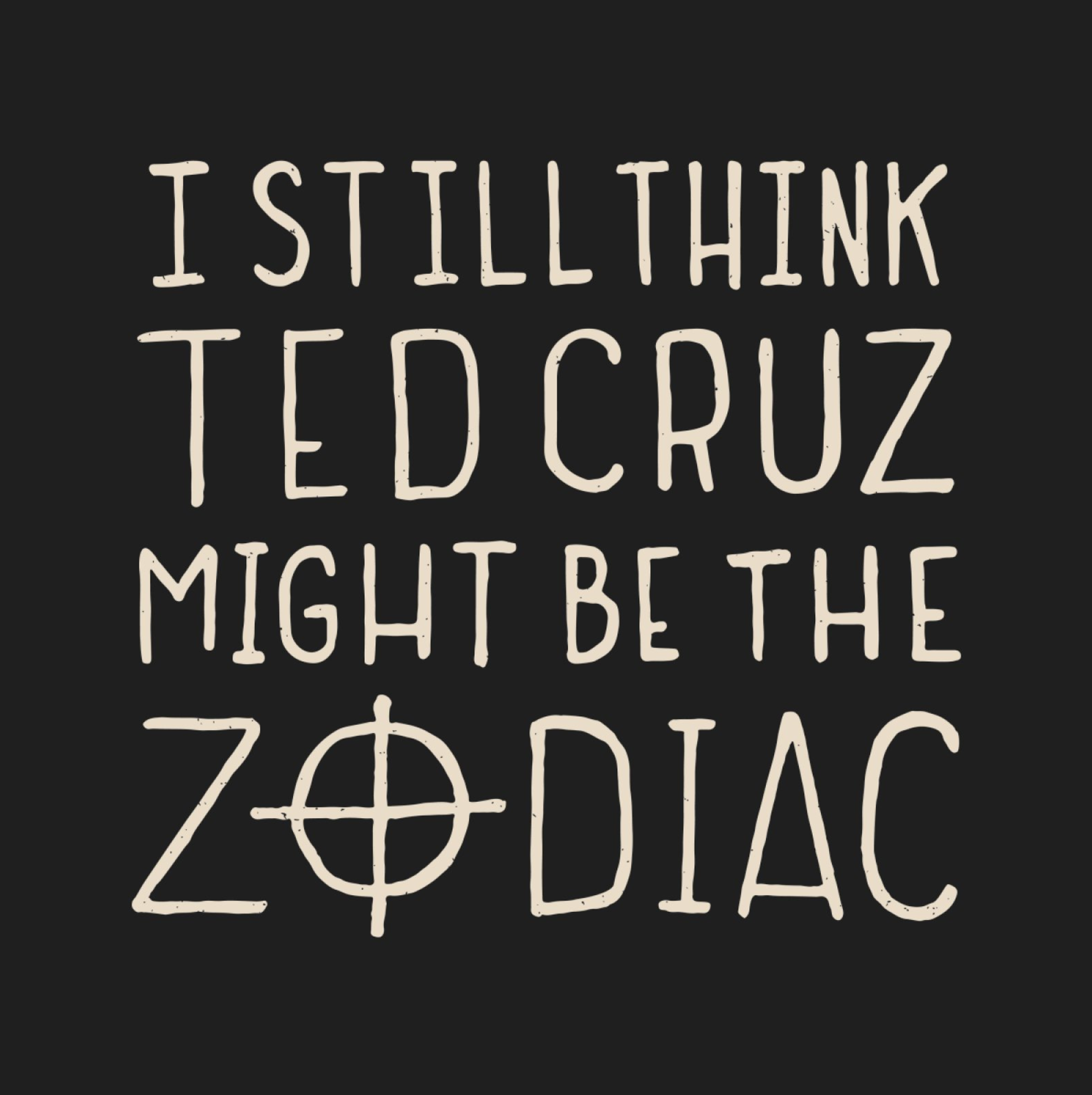 Do you have a favorite design in your shop?
I love all of my design babies, but this one makes me laugh so hard (see left!)
What's your art and design philosophy?
Do what you love and love what you do. Creative people are their worst critics, so make sure you have confidence in what you do. As my mother Rupaul once said, "If you can't love yourself, how in the hell you gonna love somebody else?"
Anything else you'd like to share?
Make sure to follow me on Instagram to see all my new wacky designs, follow my story to see sneak peeks at what I am working on, and to see when I upload new designs to the store! Thank you so much for the chance to share my story!
Don't have an artist shop? Start one now!