D0eS N0t ComPut3! Sure, glitches can cause the most terrifying video game malfunctions ever. But the winner of our 'glitch' challenge, Brent Schoepf (@wowrainbows) has created a delicious design that makes us think less about scary video game errors and more about if Fruit Ninja ever got glitchy (beautifully, beautifully glitchy).
We talked to Brent about this design, how he balances doing graphic design and photography, and about the surprising origin of his username. Check out what he had to say below!
.     .     .
First things first, tell us a little bit about yourself! What do you do? Where did 'wowrainbows' come from? 
Howdy. I'm Brent, an average human who enjoys making things on his computer! "Wowrainbows" actually came from a sarcastic comment someone left me on my super secret, hidden forever, original Threadless account. I think it was 2006 or so — anyway, I made a poor submission and the comment ("wow, rainbows.") was 100% deserved. For some reason, it resonated with 17-year-old me when I made a new account, and now it'll stay with me FOREVER!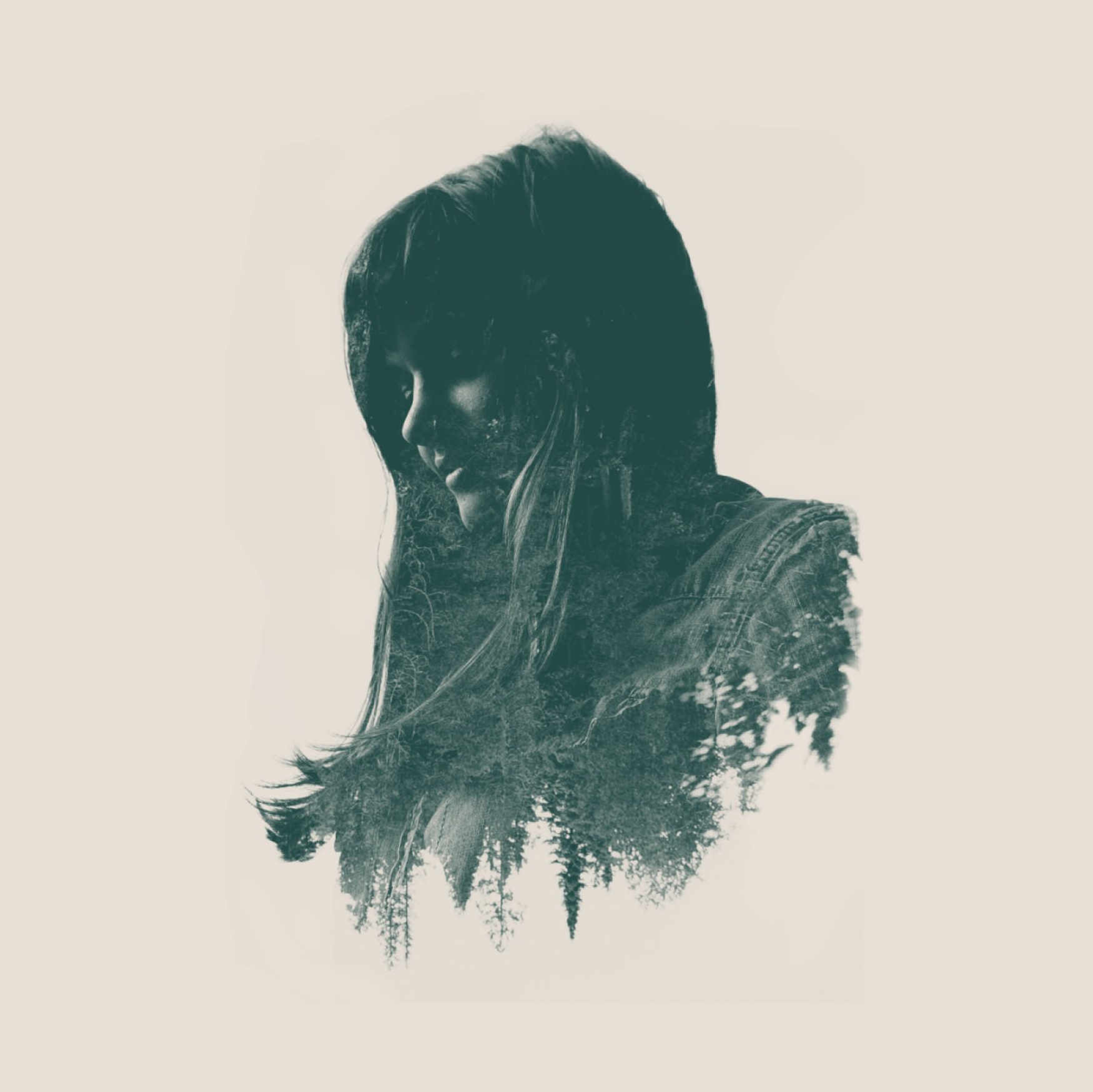 You're a wedding photographer AND graphic designer – how do you find time to do art for fun when you're doing so much of it for a living!
Is this where I get to plug my design job and my photography? Ha! Sorry. There are definitely seasons I don't have time to make anything for myself — usually in the summer when the wedding photography season is busy. Otherwise, I usually just make things early in the morning before work, or late at night if my wife is busy.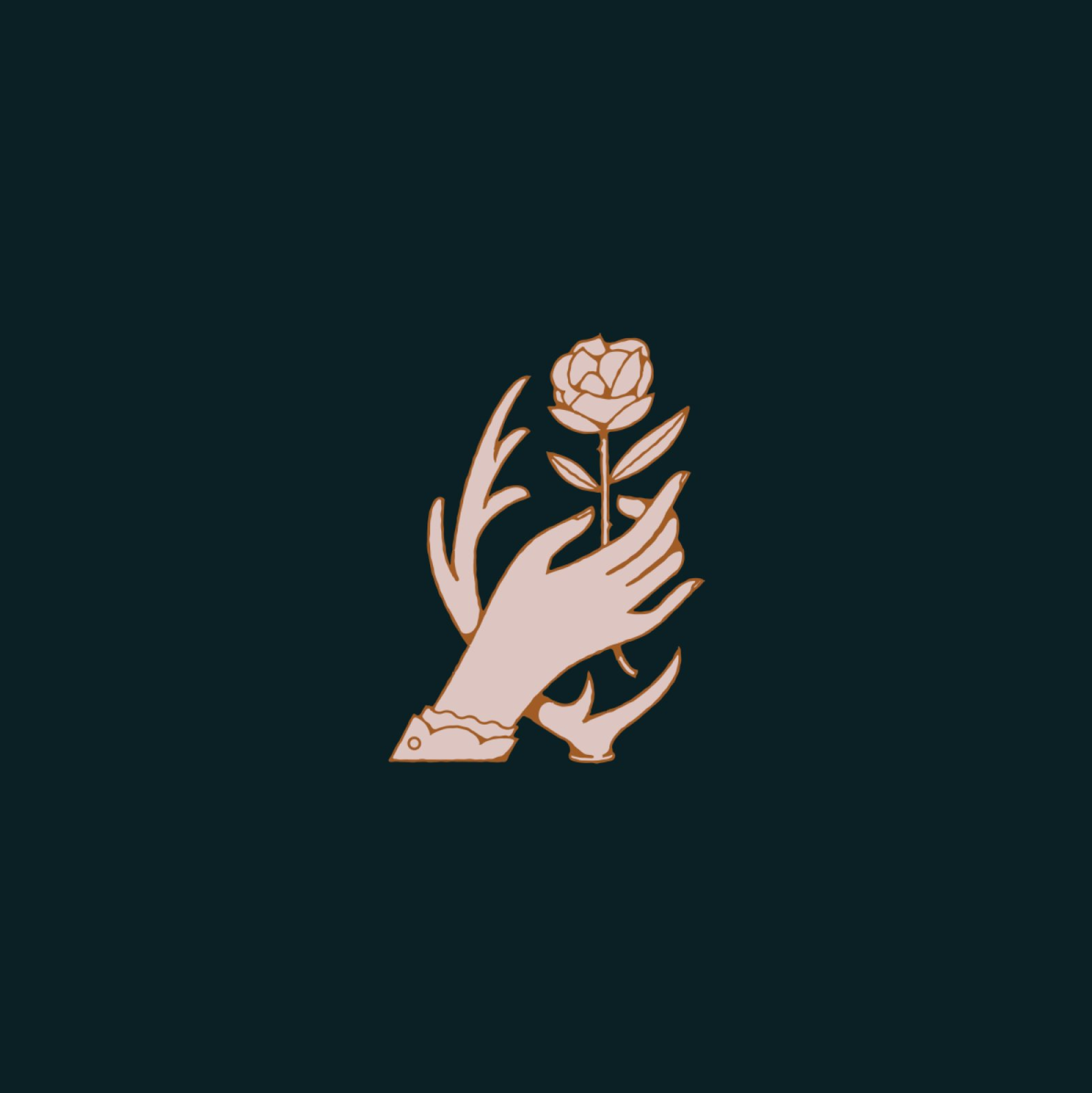 How do you keep your creative endurance and inspiration levels fresh?
Rotating through design, photography, and illustration makes it easier. Switching mediums so often means inspiration rarely feel stagnant — there's always opportunity to switch gears and work on a totally different, unrelated project. This is true at my 9-5 design job too; I get to do design, product photography, and make prints to sell!
When I'm stuck, I just keep making things, even if they don't look too hot. Eventually, the process usually leads to something I like.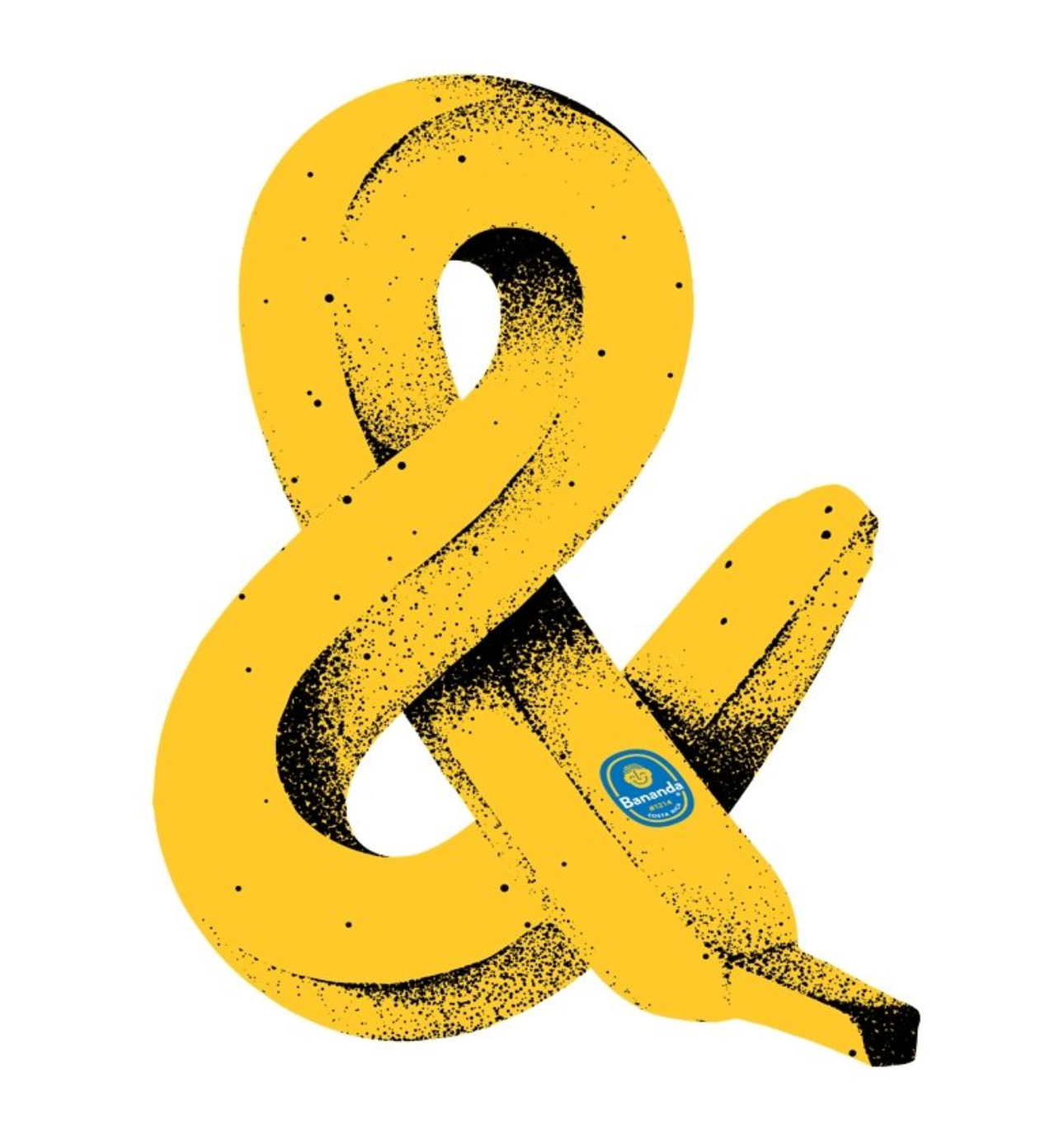 Between all of the artistic mediums you work with, you must be go-go-go all the time. What do you do when you hit a creative block?
Well, that's pretty much every day! So when I'm stuck, I just keep making things, even if they don't look too hot. Eventually, the process usually leads to something I like. That's sort of what happened with the glitch challenge — I made (and submitted) a lot of designs that were failed experiments, but they lead to a few things that I actually like!
What's your favorite artistic medium to work with?
Photography, 100% — If I could do that full time, I would! But MPLS has a great design scene, and I think I'll still be able to do it into my '60s…and I'm not sure if I could with photography.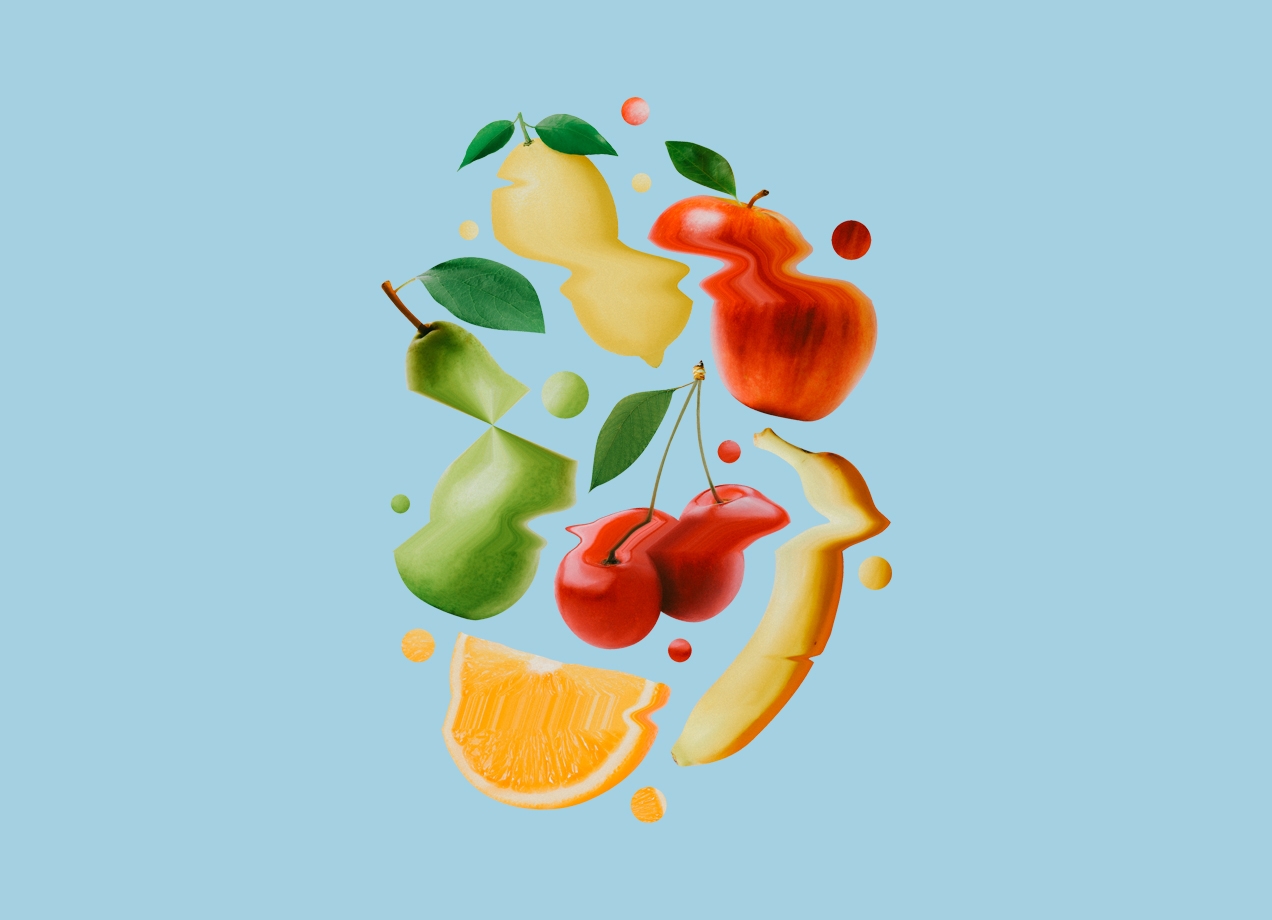 Tell me about this design! Was it at all inspired by a particularly intense round of Fruit Ninja?
HA! If by "an intense round of Fruit Ninja", you mean "had no idea what I was doing and just made it all up as I went" — then yes, it was! But yeah, I had a few techniques in mind I wanted to try and luckily figured out that they worked well with fruit imagery.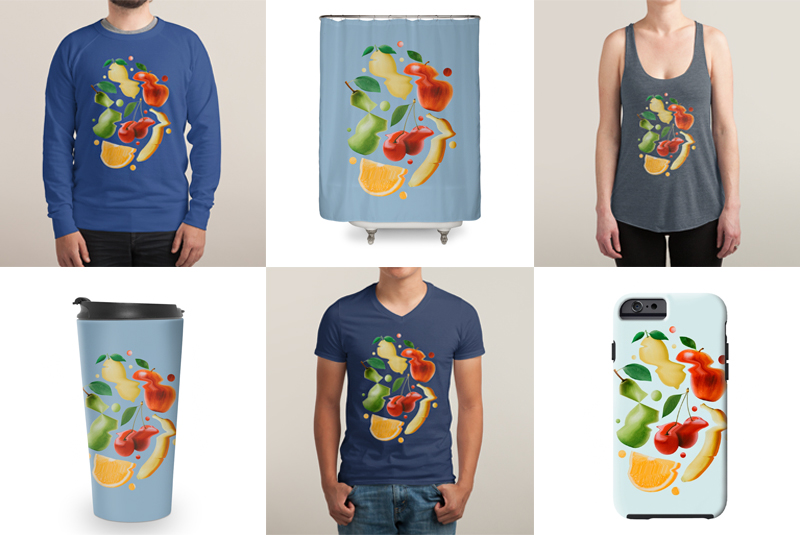 You submitted quite a few designs to this challenge, but your typical style seems a little more minimalist! What attracted you to this challenge?
This was a chance for me to make some things in a style I hadn't done in a long time. There aren't too many reasons for me to do photo manipulation type things, but that's what I was all about from 2010-2012…so it was a chance for me to relive some of my past, and that was an exciting prospect.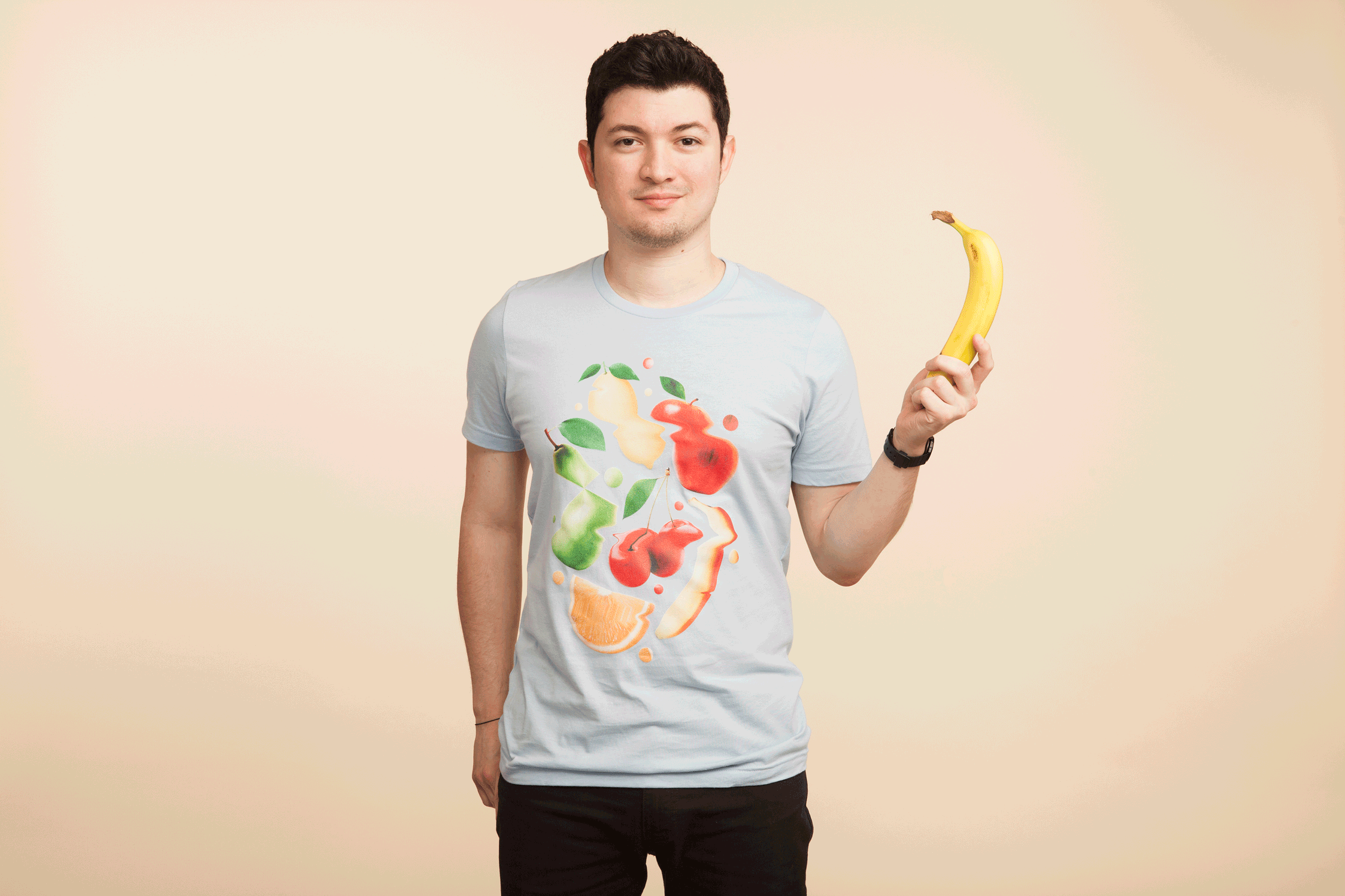 You had another design selected out of this challenge too – "Mountain Malfunction"! Many of your designs have an outdoor element to them – are you an outdoors-y person?
When I can be! We take a bunch of little trips to the north shore in Minnesota, up by Lake Superior. So I suppose whenever I can escape from reality a bit, I head outdoors. We're also fortunate to live a block from the Mississippi River, so plenty of time is spent on the shore down there too.
What's your art and design philosophy?
My buddy Jake the Dog said, "Sucking at something is the first step to being sorta good at something." Don't let your own mediocre work get in the way of creating. That's something I have to repeatedly tell myself— there are extremely talented artists (and photographers, musicians, etc.) that I too often compare myself to, but they had to make tons and tons of work to get where they are, and that's always a good reminder for me.
Anything else you'd like to share with us?
I've been really into this 15-second clip called "Music Makes the Difference."
Shop the winning design now!