Whether you've been creating art since you could first hold a crayon or you just started and you're in that eager to learn 🎶tell me more, tell me more!🎶mode, watching the techniques of other artists can seriously help strengthen your own. And Ree of "Ree Artwork" creates how-to art videos that inspire anyone out of an artistic slump. Her YouTube channel is full of helpful videos that take the viewer inside how she creates her always aesthetically pleasing artwork step by step.
We talked to the artist behind the videos about keeping up her popular channel, about balancing art for work, for her, and for her Artist Shop, and about the color palettes she uses to turn her art into eye candy. Check it out!
.     .     .
First things first – tell us a little bit about yourself!
Hi there, I'm Ree! I work as a freelance illustrator who also does a little bit of Youtube. I was born in Venezuela, but because of the difficult situation there, I moved to the States in '09. Since then, I've also lived in several different countries and cities, going back and forth between the States and the other countries I've lived in. I think this is why people always get my nationality wrong, haha!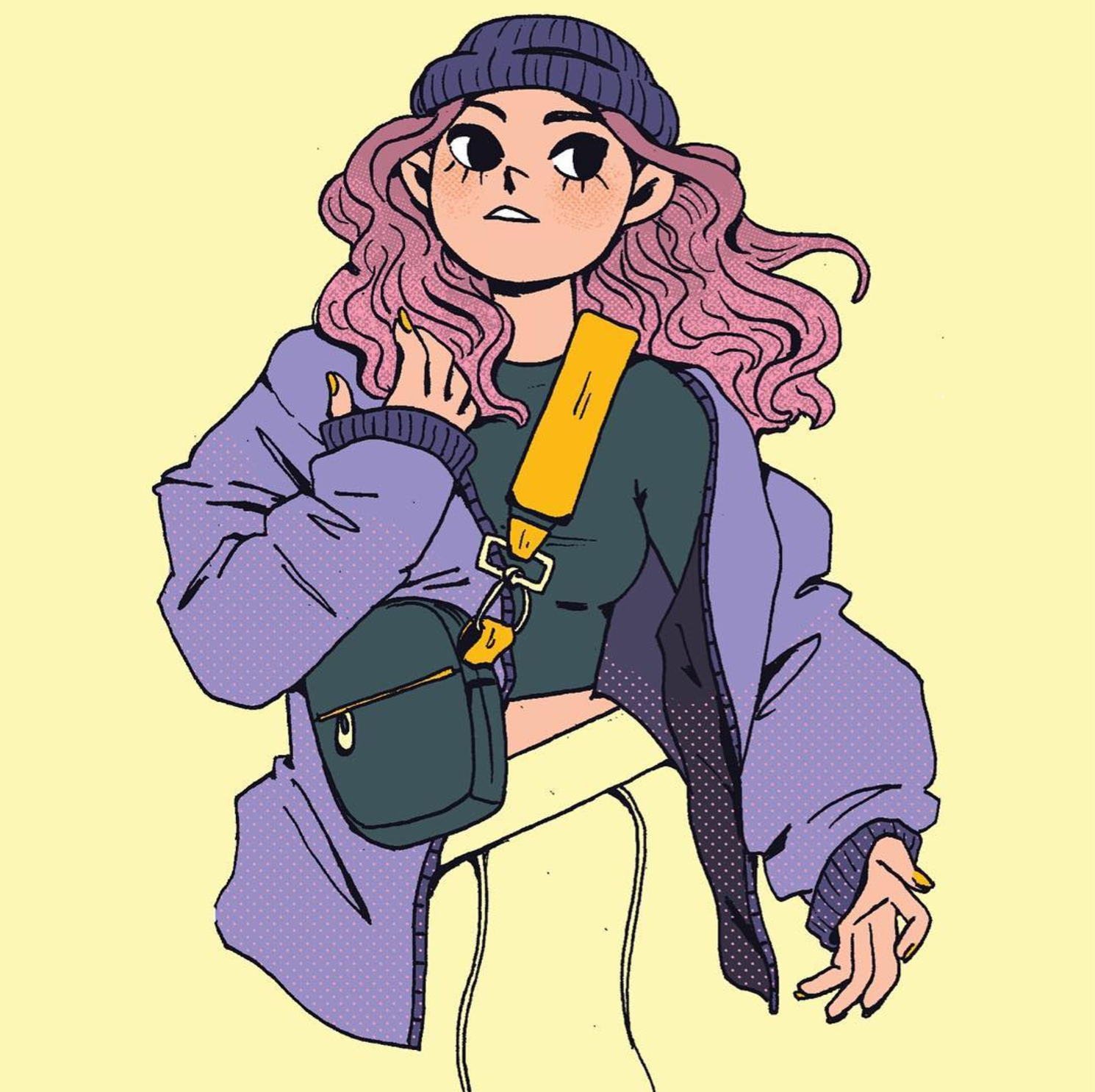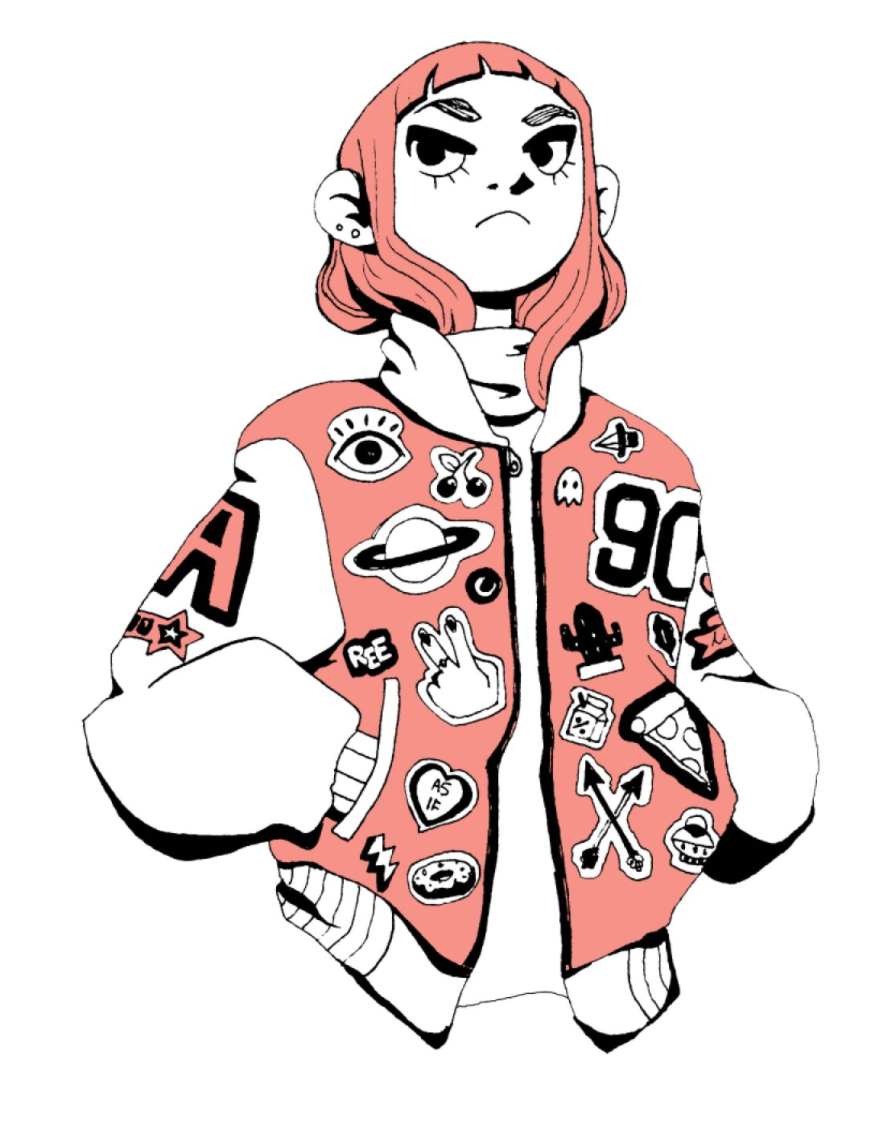 You're studying animation, how awesome! What type of animation do you want to go into?
Yes! I go to online art school and, in my career, they focus a lot in 3D animation. I like the animation part, but the modeling and rigging part not so much to be honest! But I think, for me, it's an excellent thing to learn because I'd love to create animations in the future in the style of the Disney Short Paperman, which merges 2D and 3D animation.
The relationship with art is still complex and has its ups and downs, but the toxic feeling of comparing yourself and feeling "less than" is completely unnecessary and will only slow you down.
I love the educational videos you do on Youtube! When did you start these?
Thank you so much! I'm no professional, so I like to think of my videos like a way to share my personal opinions, how I go about my work and projects, and even my personal struggles with art! I've interacted with a lot of lovely people and met amazing artists there!
I really love when people tell me that one of my videos made them feel better about their work and motivation. I feel so over the moon and more accomplished than when I finish a complex illustration!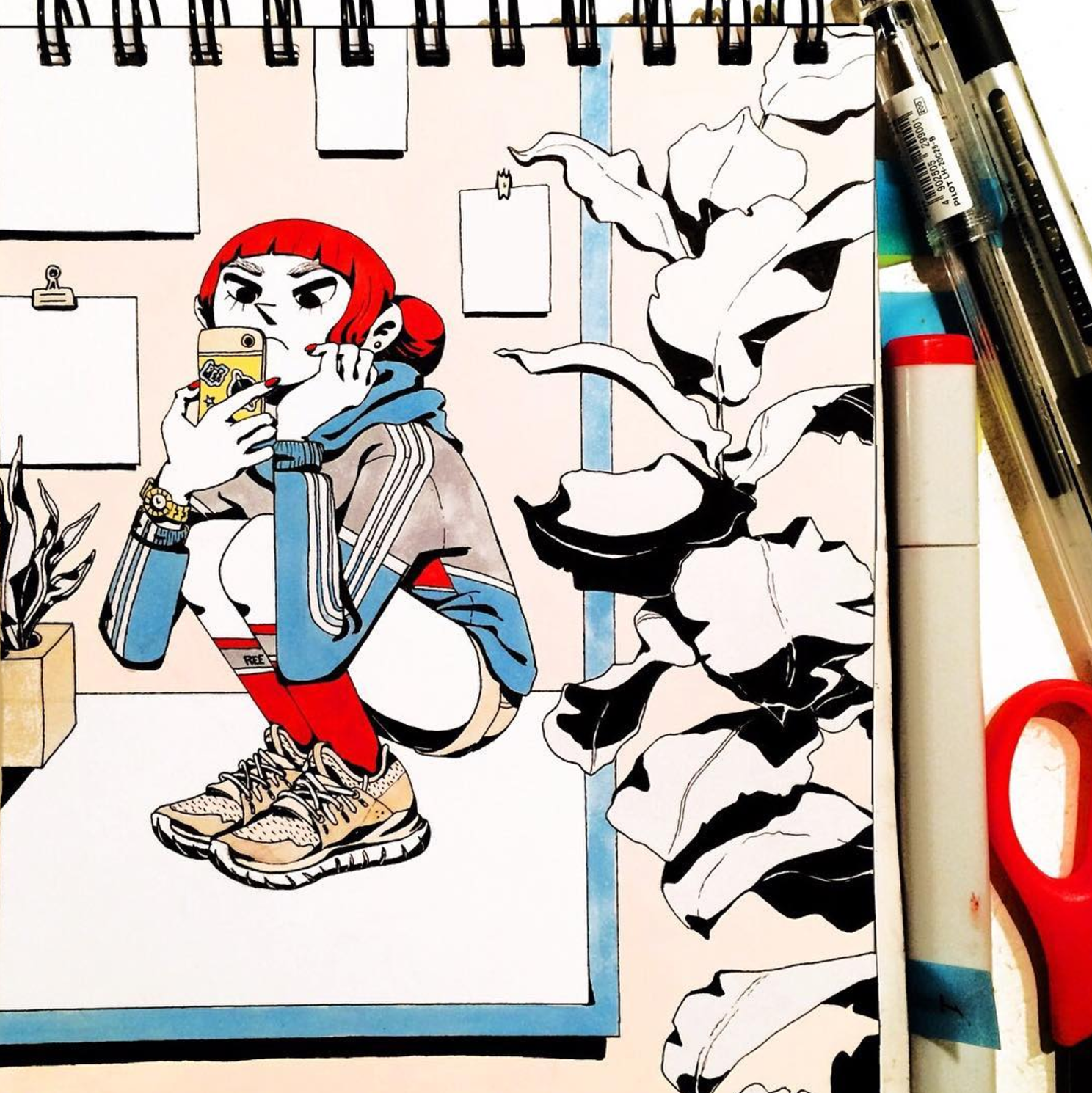 How do you balance all of the artwork you do for videos, Patreon, and for yourself? Do you think it's important as an artist to set aside time to do artwork JUST for yourself?
I'm still working on finding the right balance, to be totally honest! I'm really bad at managing time for me to rest! Because I'm on my last year of school, assignments are very demanding and whenever I have the time to do something else I focus on Patreon, my shop, and the rest of my personal projects!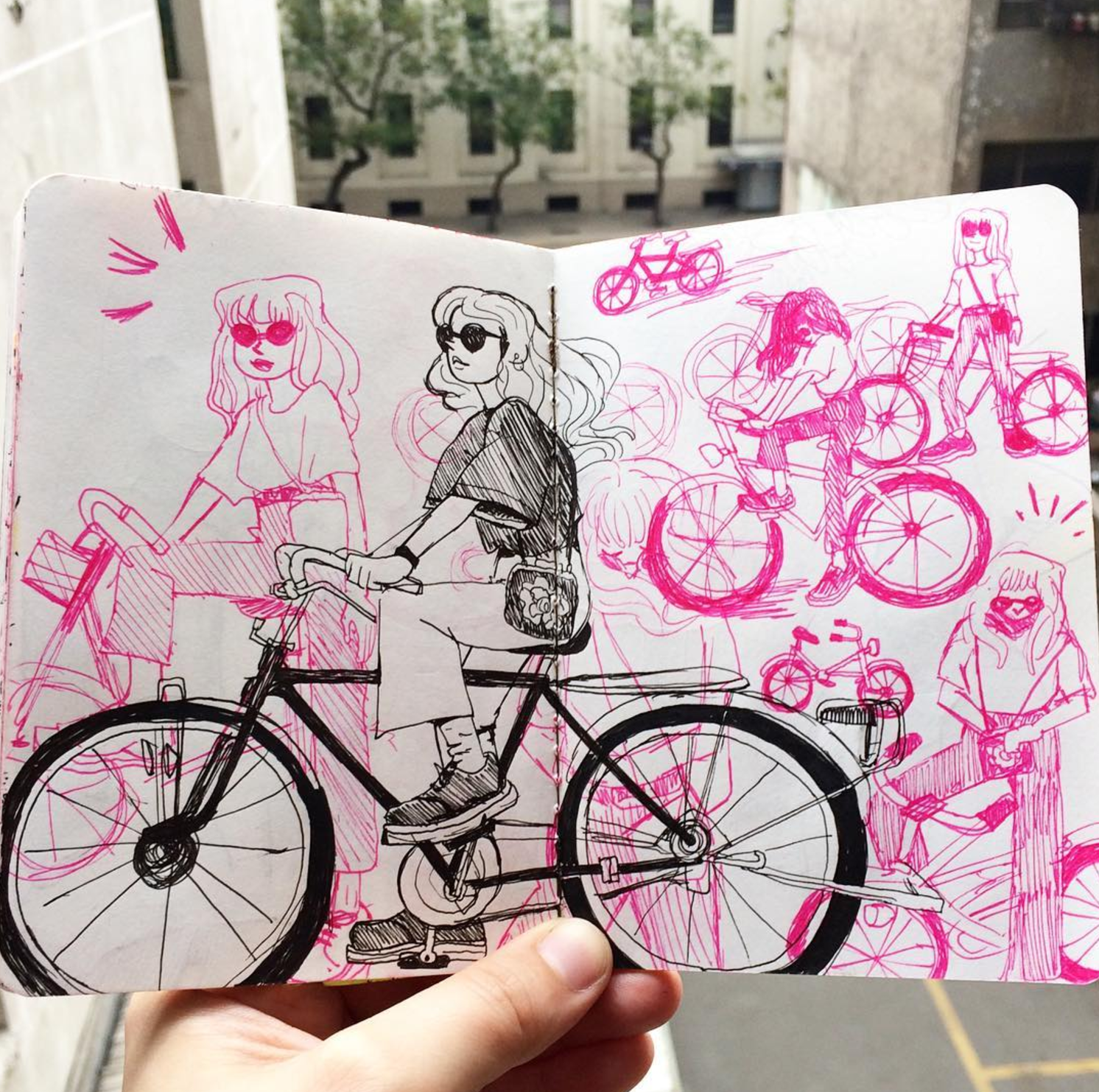 I need to figure out how I can squish more free time into my schedule, because yes! Taking time to rest and to do art just for fun is super important. Thankfully, my patrons allow me to do art for fun because of the secret sketchbook entries I create weekly for them!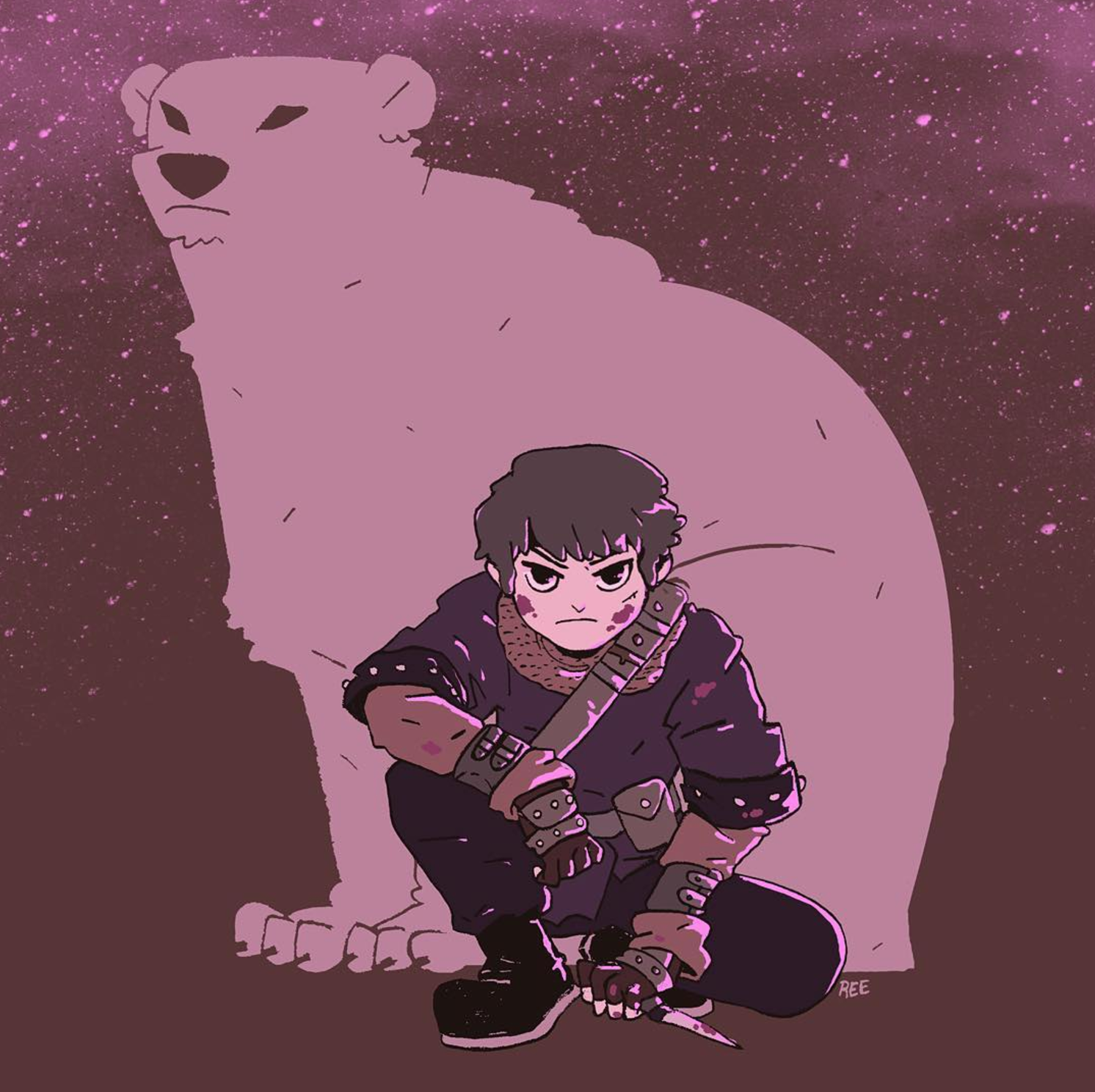 Your products look amazing! What made you decide to open an Artist Shop!
Thank you! I really want to create apparel-focused pieces, and be able to sell clothing with those designs. Threadless is an amazing tool for this!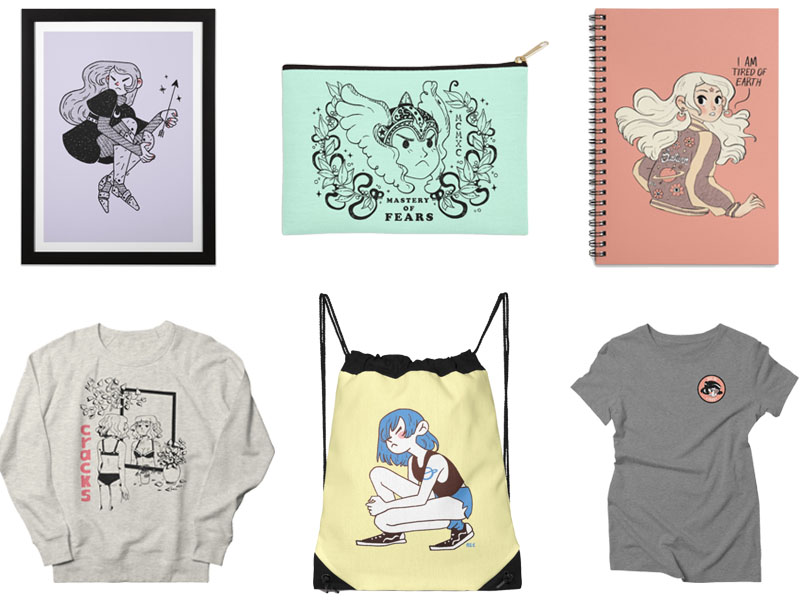 What's your process? Do you tend to start with an idea of a character, an emotion, etc.?
It always depends on the nature of the piece I'd be working on. For instance, if it is for a t-shirt design, I would start thinking about the composition first and then use that as a guide to sketch and render. When I do illustrations for myself, I usually start with either an emotion or I center the piece around one single element that I find pleasing to my eyes.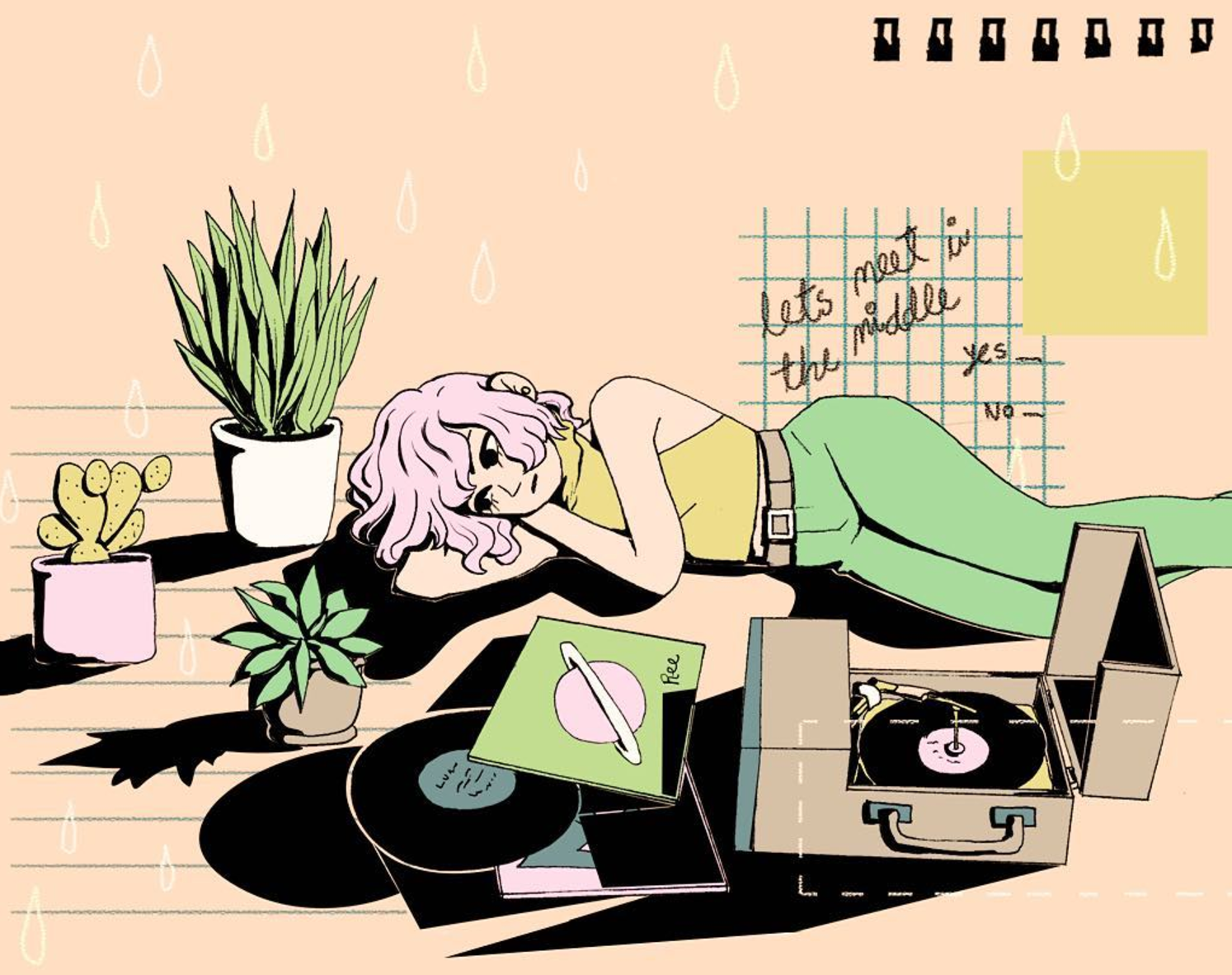 How did you develop your style? Who is your artistic inspiration?
At this point, I think I'll never stop developing my style! I used to get really frustrated about finding a style I could stick to, but after awhile I realized that's not for me. I'd rather keep learning about art and design and incorporate that into my work. So, I think my style is whatever I've ever drawn and will draw! I just like to focus on learning and pushing myself to create new things! I have a detailed video on my Youtube channel talking in detail about this.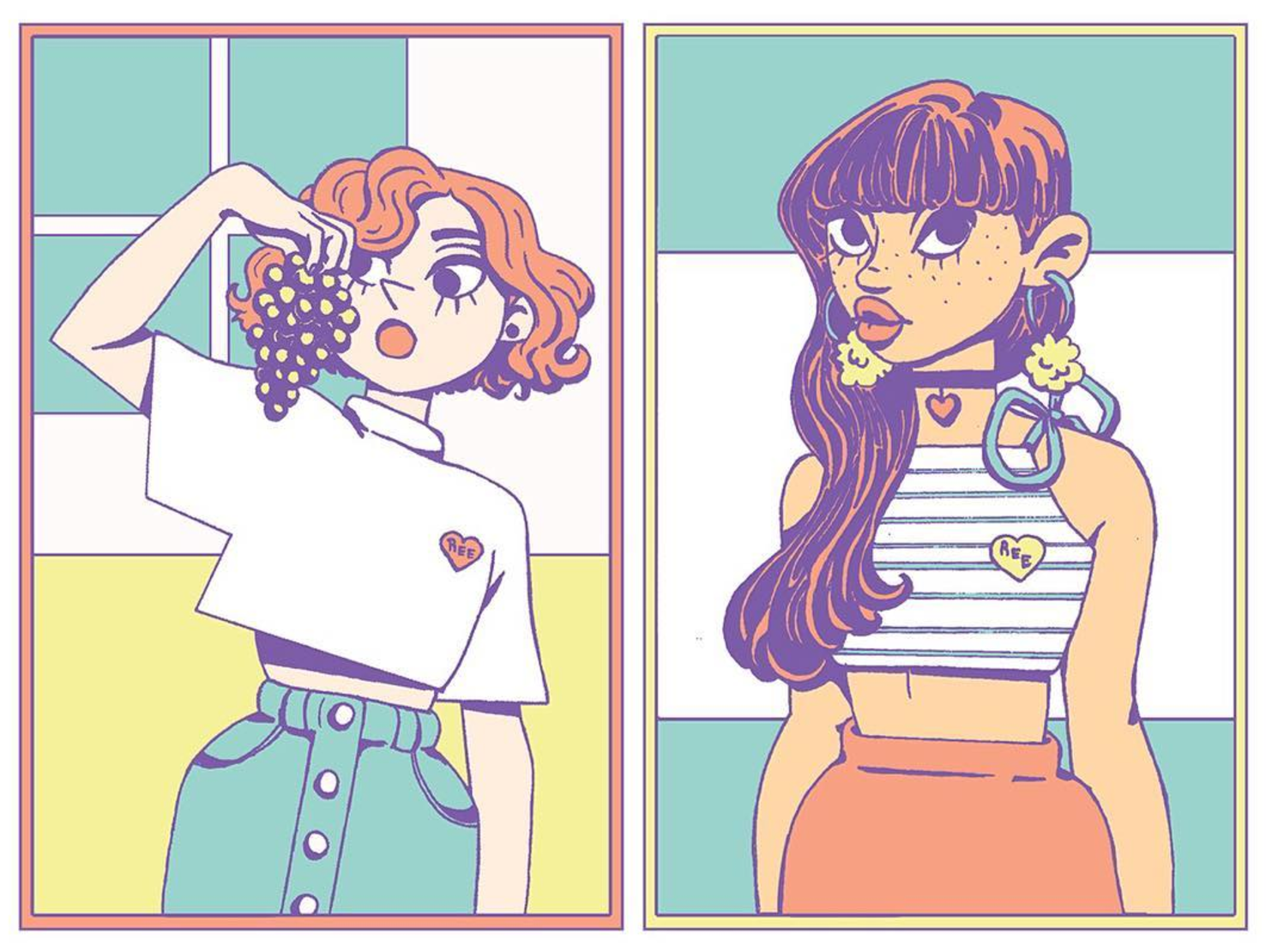 Your use of color is awesome! What are some of your favorite color combinations to use?
Thank you so much! I love using bright, warm colors along with neutral ones. My favorite combination ever is peachy pink, yellow and blue!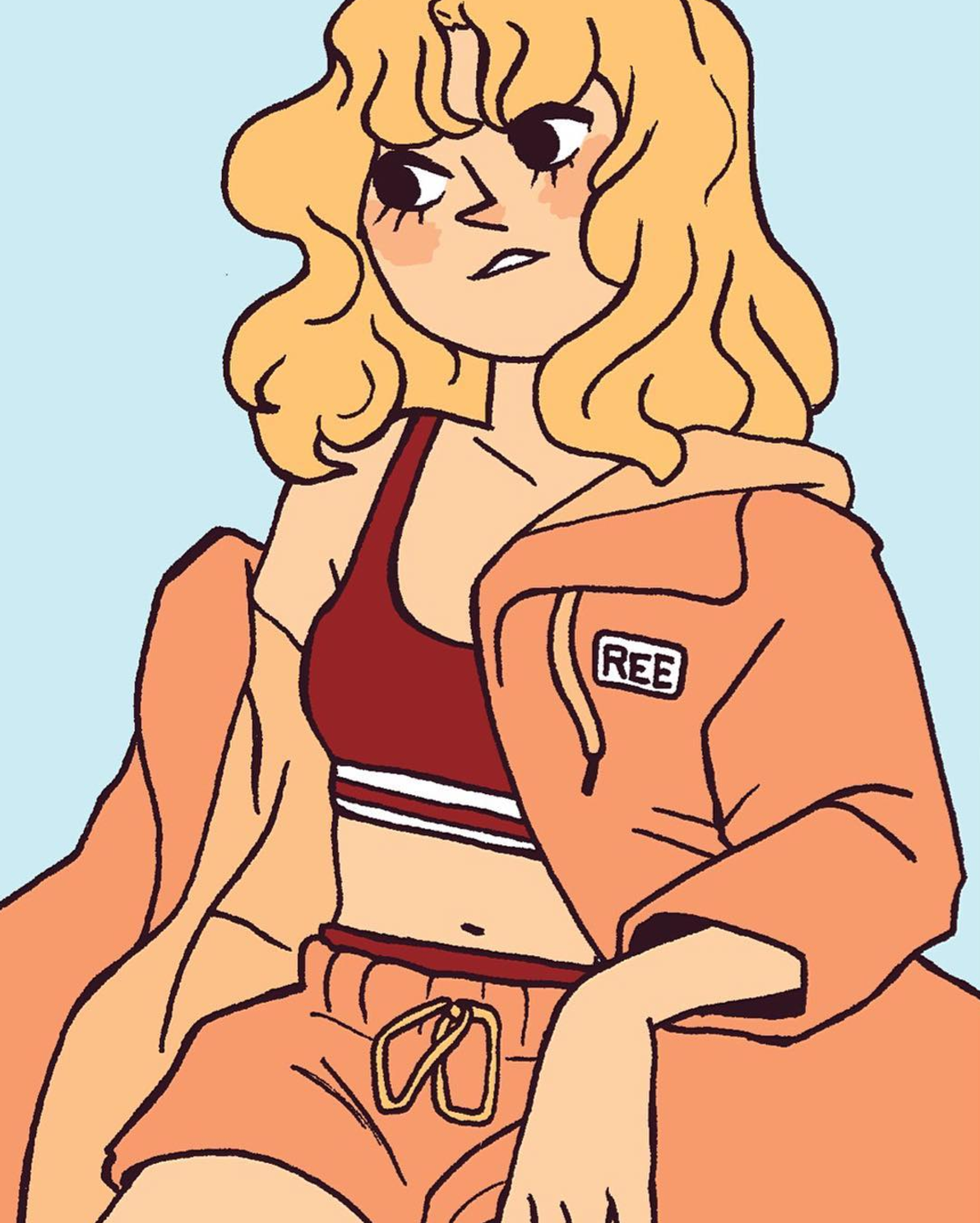 What's your artistic philosophy?
This might change but I think hard work is not enough; you also need patience and courage. In this day and age, it's really easy to give up after trying to achieve for a while. Especially because it's so easy to compare yourself with other artists and forget that they have their own journey and struggles. I used to be that way, and once I started worrying about evolving my own skills and ideas everything changed! The relationship with art is still complex and has its ups and downs, but the toxic feeling of comparing yourself and feeling "less than" is completely unnecessary and will only slow you down.
Don't have an artist shop? Start one now!
Featured image is "Bitter Saturnian" in Ree's Shop!