Something wicked this way comes…well, something wicked awesome! The story of Little Red Riding Hood has been told many times and in many different ways through the decades. And the winner of our watercolor challenge, @38sunsets, took the classic tale, opened up some watercolors, and thought "All the better to paint you with!" in way that was anything but "Grimm" (Maybe minus the wolf-pretending-to-be-Red's-Grandma voice, of course.)
We talked to 38sunsets about some of their favorite folklore stories, this beautiful design, and about alien abduction (which of these things is not like the other?) – check out the interview below!
.     .     .
Congratulations on this win! You submit so many amazing designs – how do you find time to create so much art!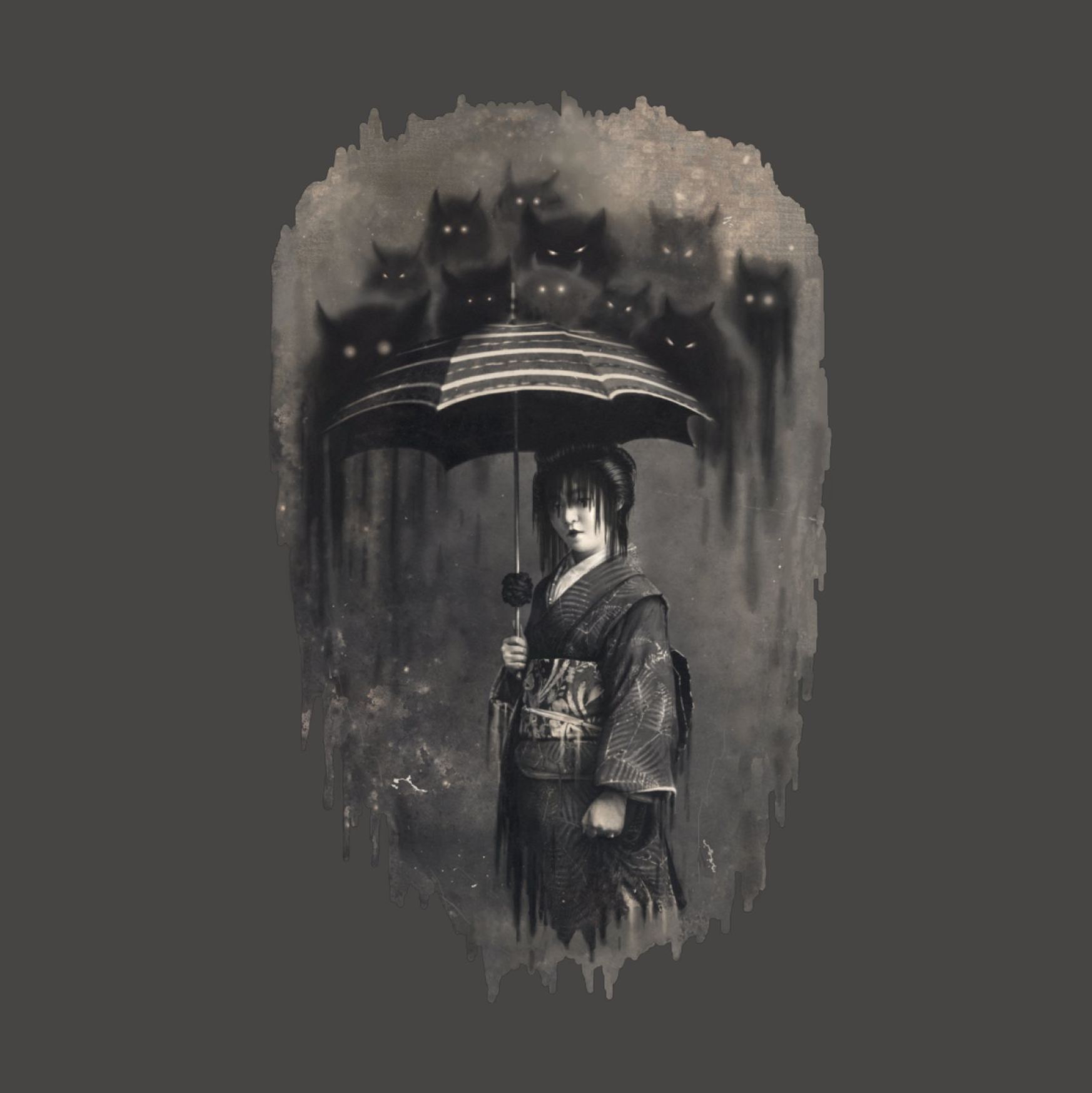 I can't believe I have another win and print on Threadless! Thrills and goosebumps! Big thanks to all supporters and the jury.

Technically, drawing every day even if time is short is probably the secret. But I skip some everyday tasks to find more time: I do not shave anymore (beard is trendy, lol) and stopped cooking elaborate dishes. No sleep brings lots of additional hours; I am a fervent night owl…but recently I've switched to early bird. That's more efficient time and it gives me less of a zombie look. More importantly I want to recover the power to finish working on the ideas I store in my head. Right now, agh, the ratio is still ~1/10th of realized to non-realized designs. Ouch…I'm maybe exaggerating a little haha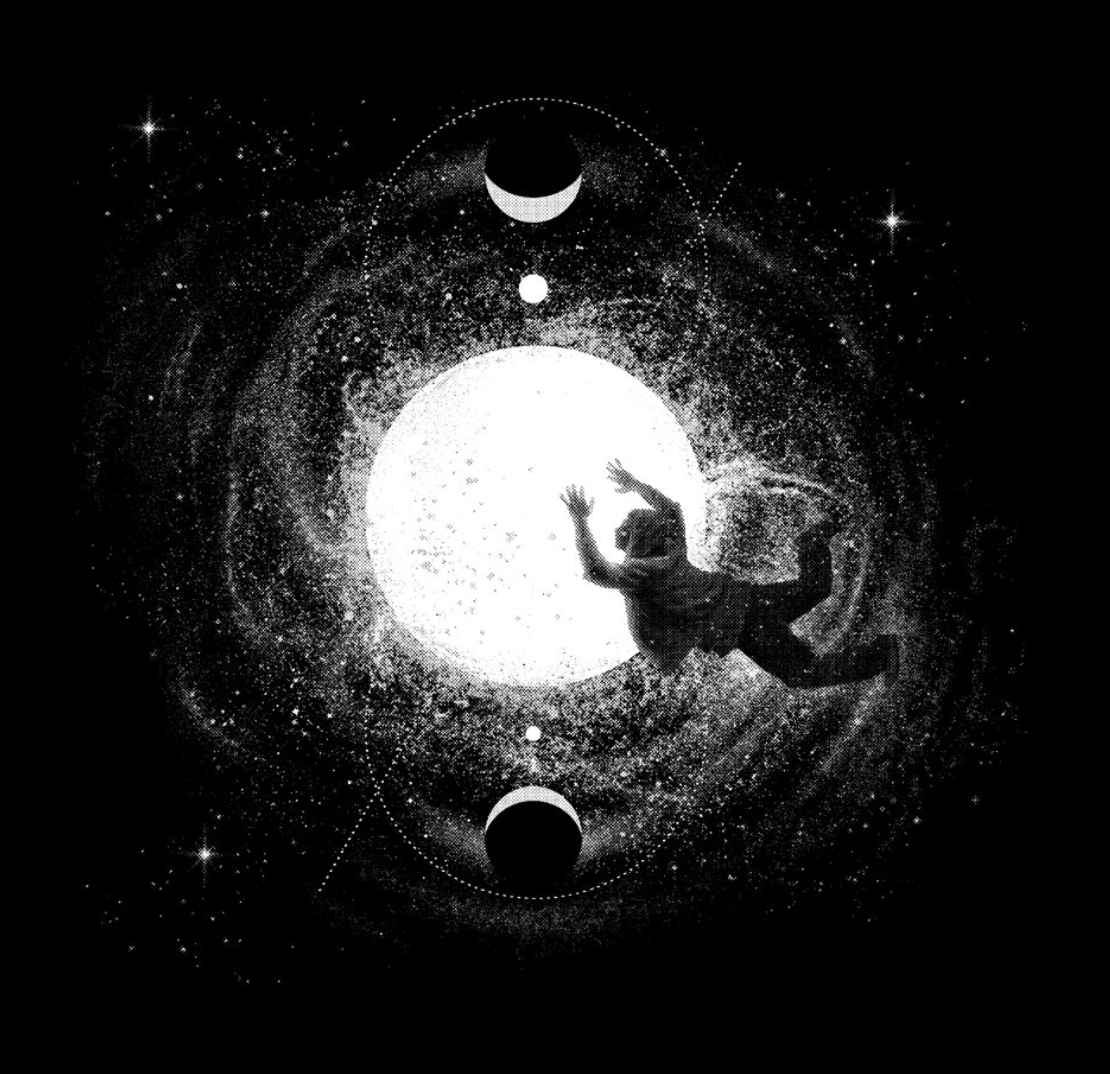 You've said that your name "38Sunsets" comes from the most amazing trip you've ever been on. Have you been on any more amazing adventures lately?
I'll mention close encounters with big birds: One was in West Africa, Djoudj National Bird Sanctuary situated in the Senegal River delta. I found myself surrounded by thousands of Pelicans flying and floating around the intruding boat. That was spectacular. And another encounter with Sandhill Cranes. It was more poetic and contemplative, far East Poland, late summer nights passed on wild river banks with hundreds of Cranes flying and calling closely above our camp fire. The crane call is particularly beautiful.
I mention those peaceful nature moments, as it contrasts so strongly with our technocratic societies crowded in concrete cities. Unfortunately we all participate as one in the destruction of what's so beautiful on Earth.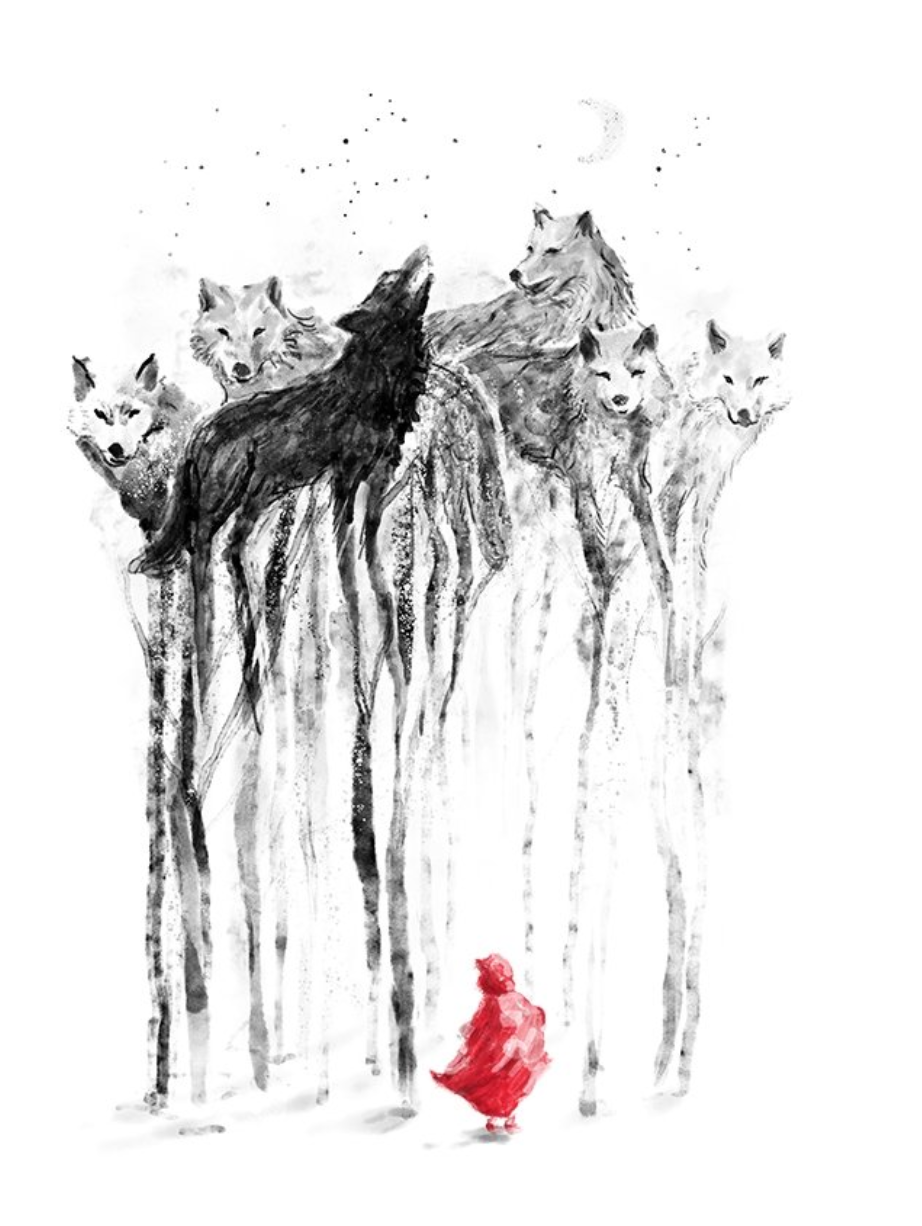 Tell me about "Into the Woods"! How did you come up with it?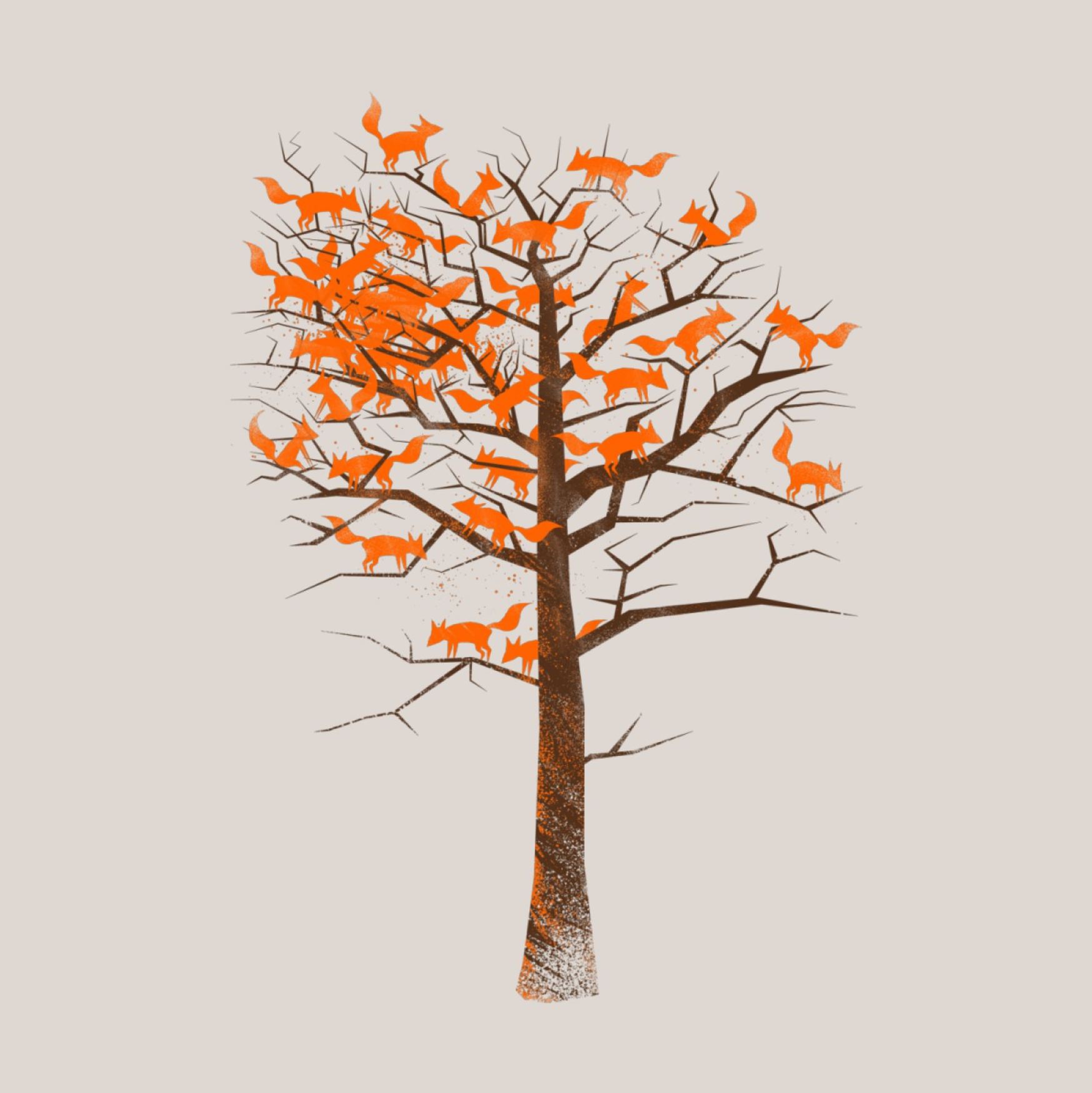 The "Into The Woods" design is in the "Blazing Fox Tree" circle. It's not the same technique as the Fox Tree, but you know now that I like to experiment with different tools and techniques.
My little kid put me on the idea of wolves that are blended with trees. We'd been vaguely talking about natural shapes and objects that evoke something else, like the common example of clouds that look like a dragon or a car, etc. (Speaking of clouds,  I recommend a book by French philosopher Hubert Damisch: "Théorie du nuage: pour une histoire de la Peinture." It's been translated into english and is an absolutely stunning insight into the art of painting)
"I asked my son, 'now that we have those magic wolf-trees, what do we do with them?' He said, 'Dad, that's so obvious: only Red Riding Hood can pass through such a forest.'" 
You submitted a couple different watercolor pieces! Have you used watercolors a lot in the past or was this new?
Watercolor is one of my favorite art-technique. I love it for it's organic feeling. Water, dry pigments, paper. Fantastic. I used watercolors a lot, and will use it in the future.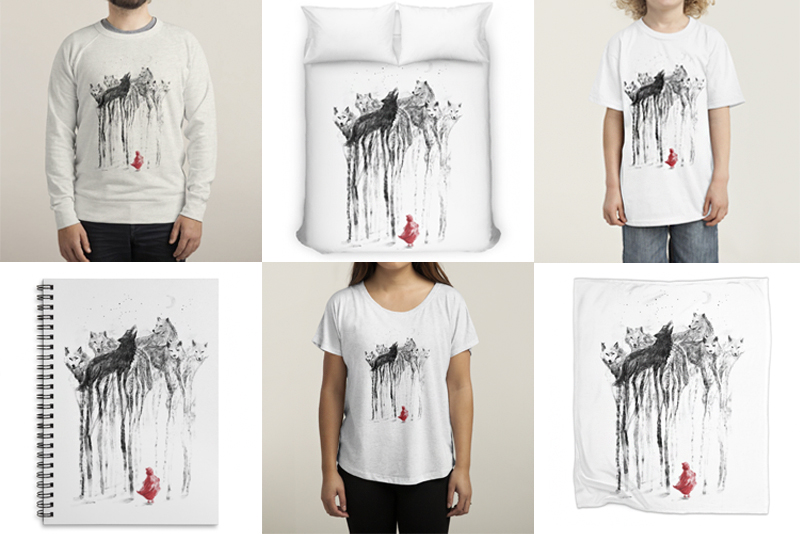 How did you decide on the Little Red Riding Hood design?
I asked my son, "now that we have those magic wolf-trees, what do we do with them?" He said, "Dad, that's so obvious: only Red Riding Hood can pass through such a forest." I asked, "really?!" He said, "hmm, not sure with so many wolves." That is why our Red Riding Hood looks to be hesitating: Enter the Woods or not to enter the woods? In short this is a collab with my son.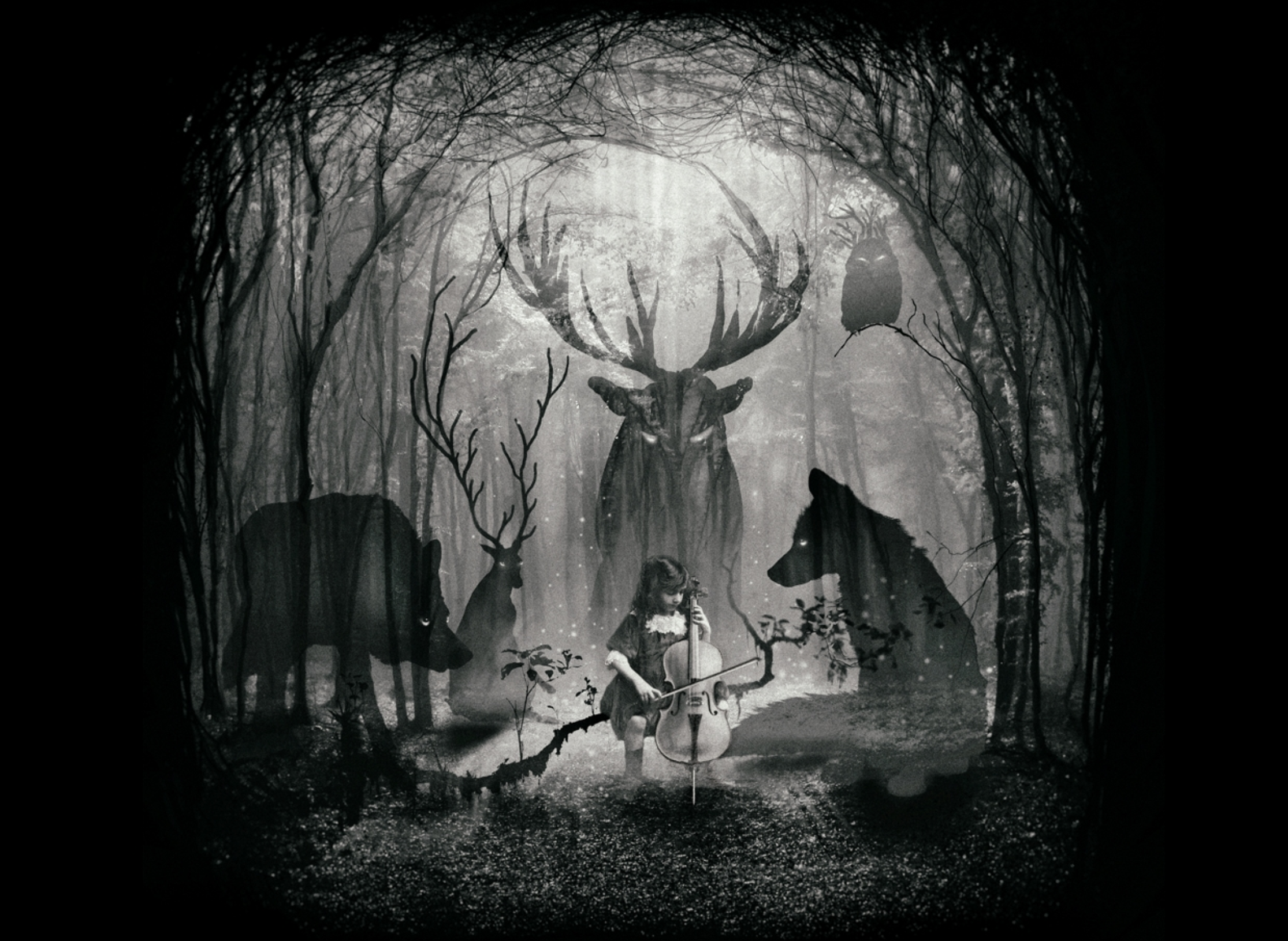 What was your favorite story or piece of folklore as a child?
Two stories coming from Polish Folkore: Wawel Hills Dragon is a story of a dragon and young boy who is much more wise than dozens of brave knights who where incapable of beating the beast. He did. And the second one is Pan Twardowski, a noble man who sold his soul to the devil in exchange of super powers. He though to be clever enough to outsmart the contract with the devil. He failed and till those days he is banned to the Moon.
If you search the web for Polish legends you will easily find a glimpse into those stories. You can also find modern, freaky, tweaked versions of those legends. Check this version of Twardowski playing who's-more-clever with the Devil. Pretty funny.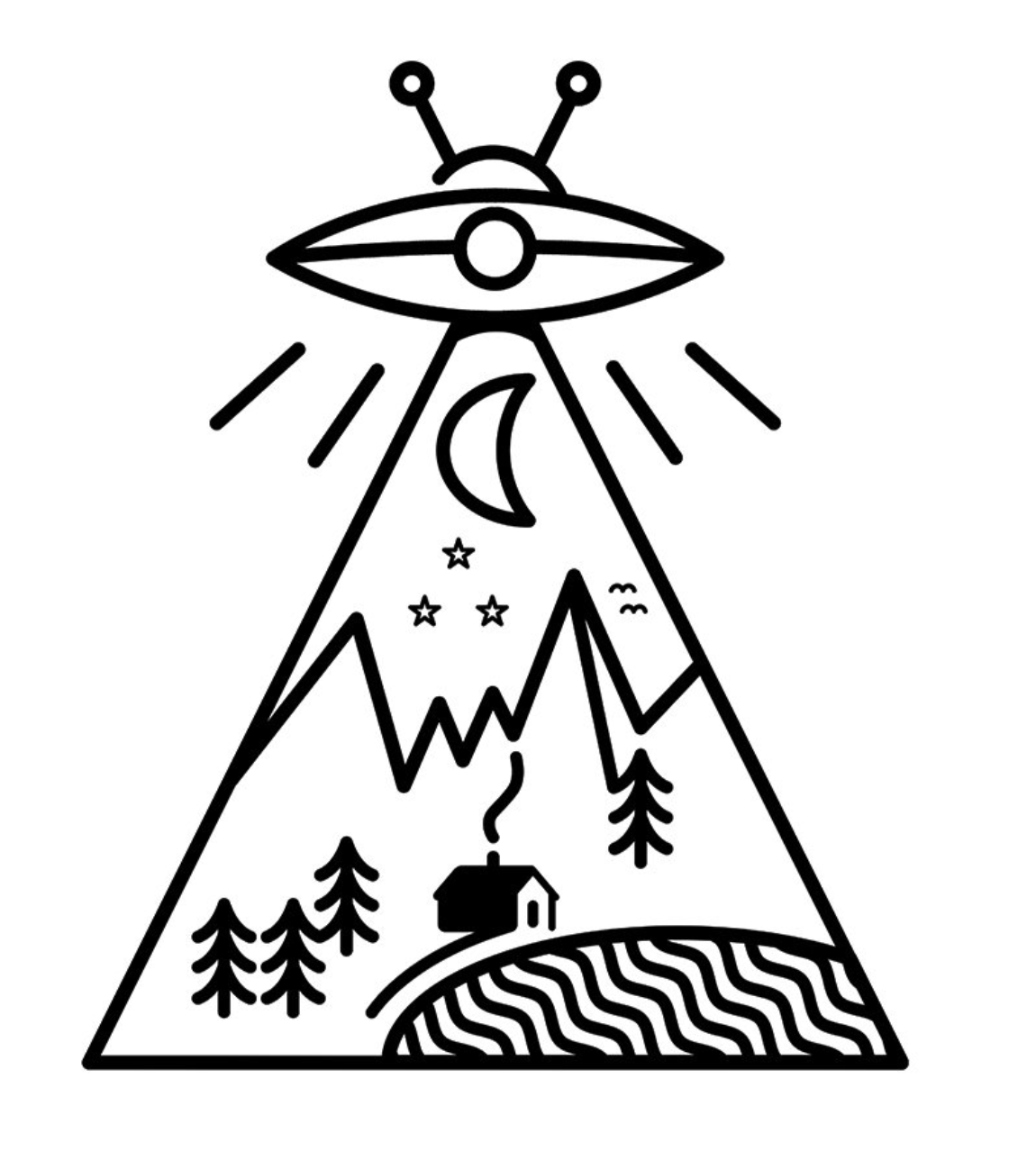 I love the series in your Artist Shop based on your alien abduction design, "They Made Us"!  What inspired the "They Made Us" series?
One nothing-special-day, I doodled random ideas with very basic lines, which help me to concentrate on the concept rather then the making. Got cool feelings about that one particular doodle, so I came up with final design within a day. Few days after, it got thousands of likes on tumblr and growing requests for Tattoos and the print on Threadless ;) 6 months later, "They Watch Us" and "They Want Us" popped up spontaneously, but only a year later I've finished this series. See, not easy to find the time to finish my ideas!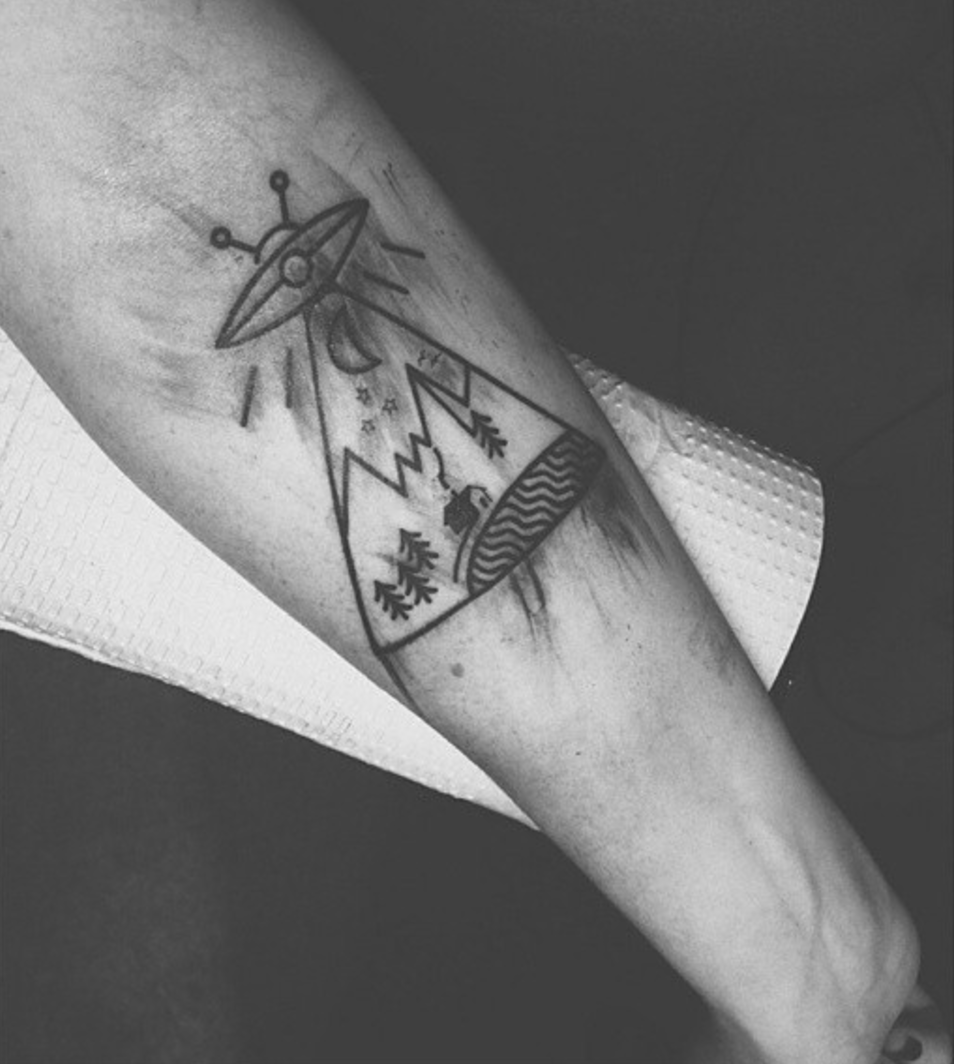 Do you have any designs in the voting process that you're excited about?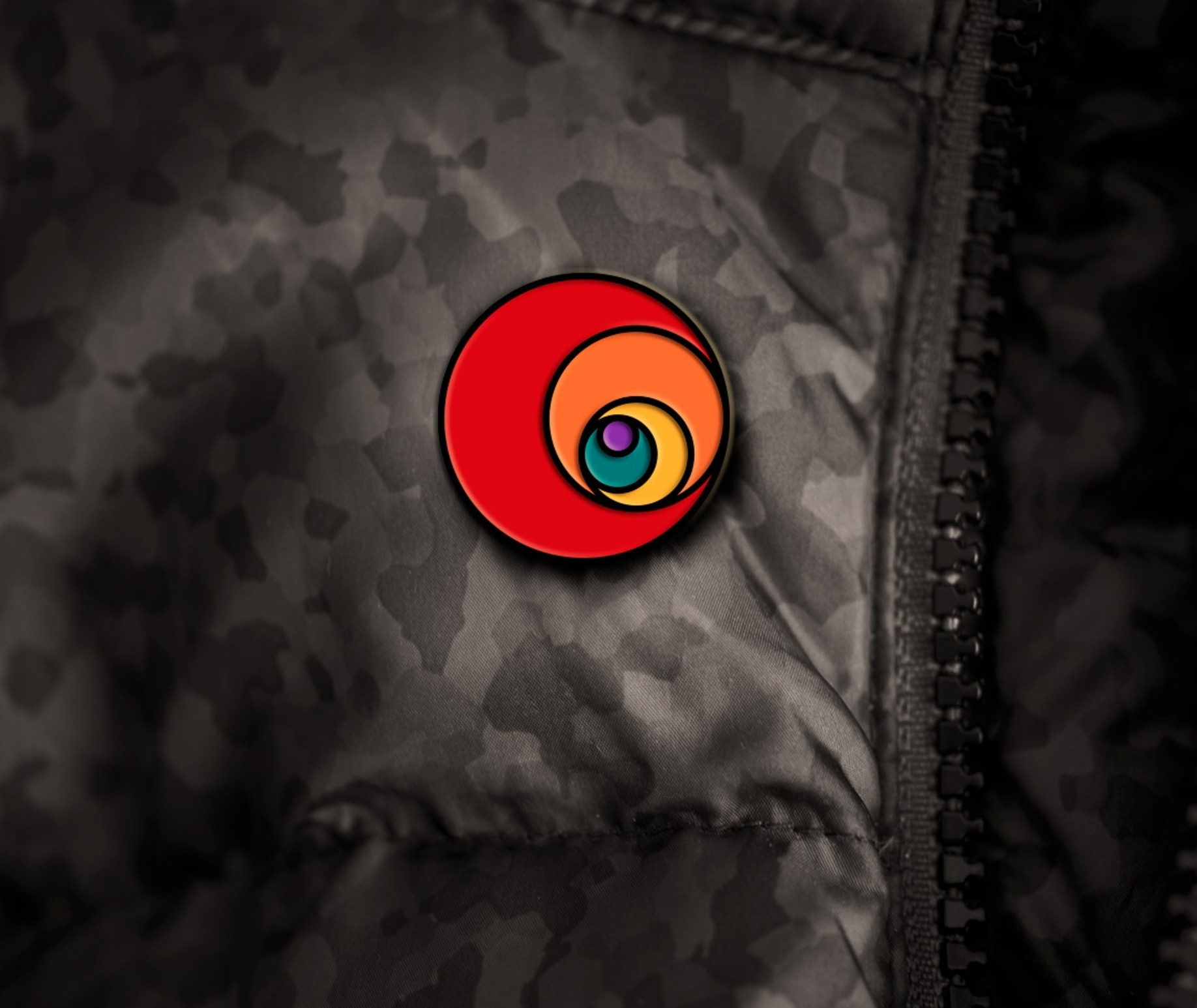 The "Fibonacci Sunset" (based on golden ratio). I like it because it is a pure form of art, a play with colors, composition and simple shapes. That's my modest collab with the great Middle Ages mathematician Leonardo Fibonnaci. Golden ratio is our universal code of beauty. It would be cool to wear such a small reminder.
What's your art and design philosophy?
Presently, I want to have no-style, try various techniques and concepts. Ideally, one design should immediately go into the opposite direction of the previous one. I want to explore and experiment, not to settle down in a comfort zone.
Sooner or later, my choice of techniques and themes will probably narrow down, and I would like this process to be as natural as possible. I do not want to force myself into one particular style, as it comes for now. Anyway, I am in a constant evolution, and I've already spotted my willingness to go into series with some of my designs. For sure, free-flow changing attitude brings me frequent failures. But failures are pushing me forward, so there is still a positive balance.
Anything else you'd like to share?
Yes, a little comment on the present troubled world state. We all need positive energy, political leaders that will unite people with good and wise decisions, and bring this planet back onto a better path. Fresh air and water; the most simple things seem to be out of our reach. I feel personally in danger and I am worried for my son's future.
But hey, hopefully, there is art, and we are fine doing and spreading it! Thanks Threadless people for being there! Big hug!
Shop the winning design!