Father's Day is just around the corner! Let's be real, for all the times they've embarrassed us, there's a part of us that loves their awkward dance moves and dad puns. And just like there's a pressure on Mother's Day to get it just right, there's a whole 'nother pressure on Father's Day. Because dads can be super hard to shop for.
Time to ditch the overdone "World's #1 Dad" mug, classic socks, or just signing a card that goes along with a gift your mom bought that's "from the family". This year for Father's Day, get your dad something that'll get him doing the funky chicken dad dance! Here are gifts that every kind of dad will love!
.     .     .
For the dad who loves 'dad jokes'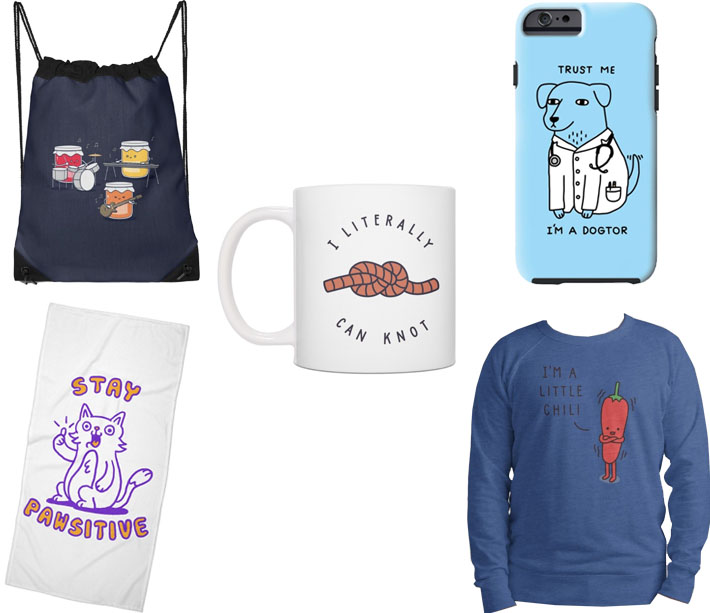 Who of us hasn't fallen into the "Nice to meet you, tired! I'm Dad!" joke trap? Time to give him a taste of his own medicine and show him that the young 'Dadawan' has become the Jedi Master of dad jokes! It's all about the puns – get him a design that puts an eye roll worthy play on words that will crack him up.
Shop fun puns now!
For the ex-hippie dad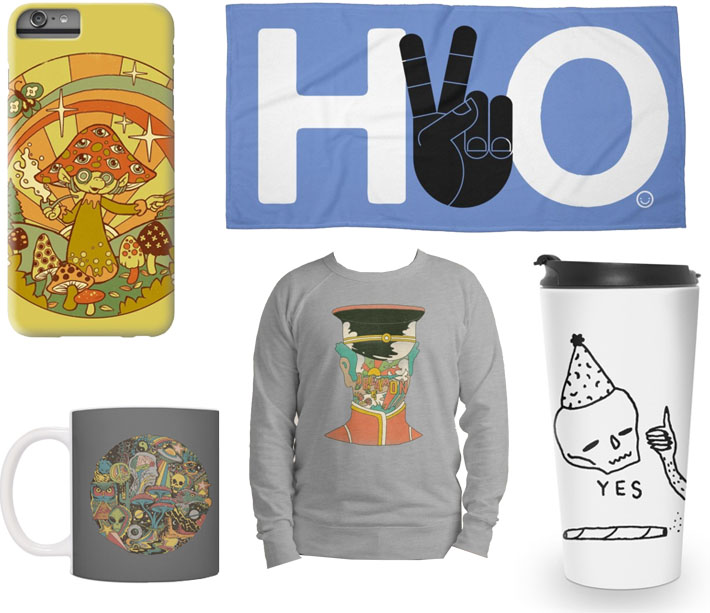 Baby, don't fear the reefer. He may have traded bell bottoms for business pants, but don't let those khakis fool you; once a hippie, always a hippie. If your dad is the type to reflect on the days of flower children and rock 'n roll, get him something that will send him straight into a magical mystery tour-esque flashback!
Shop hippie designs now!
For the geeky dad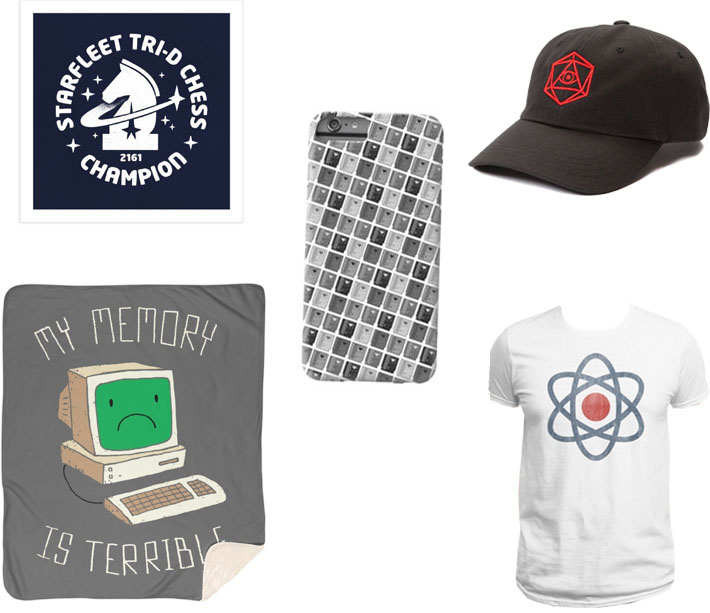 If your dad was also the 'geeky parent', get him something featuring a geeky reference he'll appreciate. It'll show him that his geekiness has been passed down to you, and that you've become a mini version of his geeky self much like the Borg in Star Trek – resistance is futile!.
Shop geeky designs now!
For the Ron Swanson-esque 'outdoorsdad'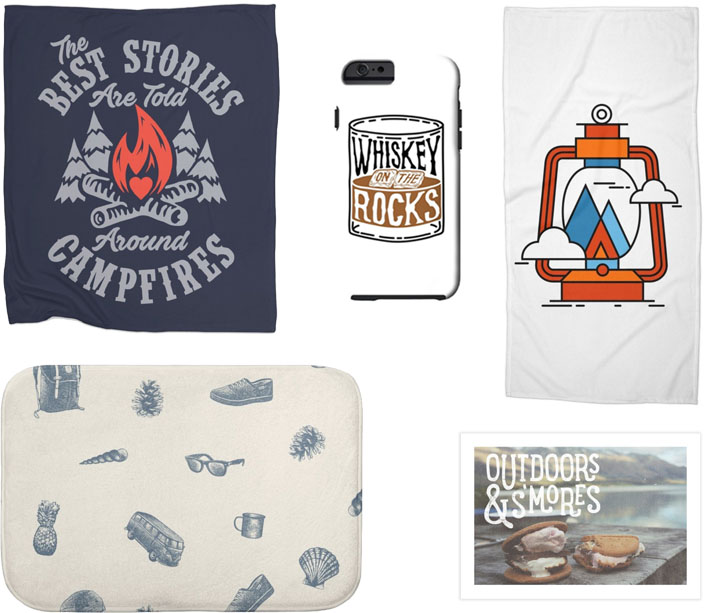 If your dad is more likely to be watching the beauty of a thunderstorm than he is to be blaming his thunderous farts on actual thunder like the pun-loving dad might, get him back to nature! To quote Ron Swanson, "An ideal night is stepping onto my porch and area and grilling up a thick slab of something's flesh." For the dad that paddles his own canoe, give him something that visually reeks of pine forest and a cedar wood campfire.
Shop outdoorsy designs now!
For the rad retro dad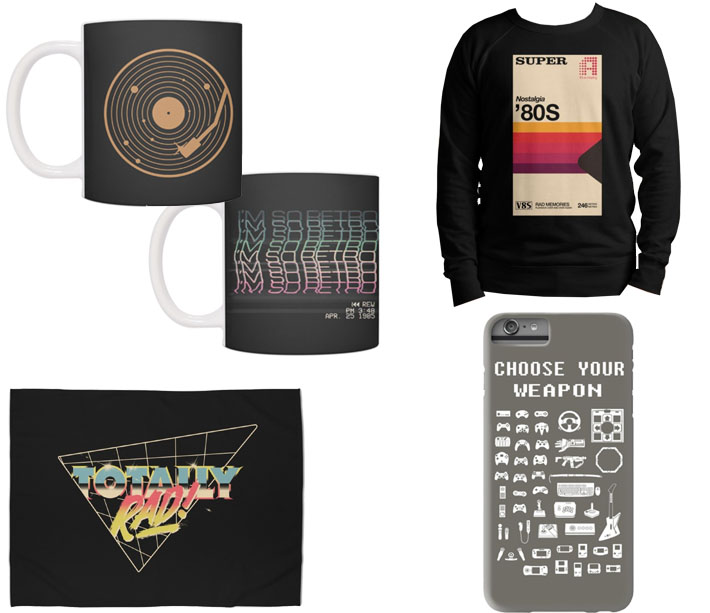 Get him something that says, "you're not old, dad! You're retro!" For the dad who has some serious '80s nostalgia, get him a rad retro design that takes him straight back to the decade he loves!
Shop retro designs now!
For the music-lovin' dad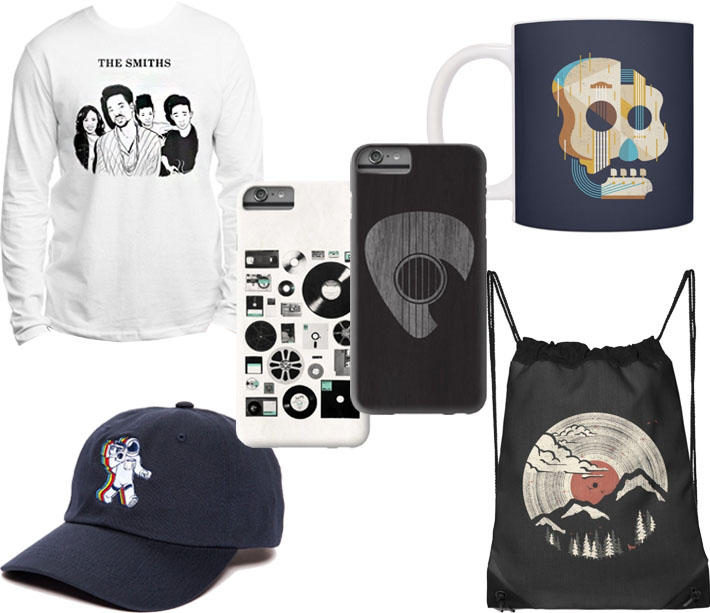 His dance moves might consist of the robot and leftover moves from the disco era, but his music taste was one of the first things that got your music taste going as a kid. Maybe he was more of a classic rock guy playing The Rolling Stones, The Mamas and the Papas, and Cream. Maybe he played the sounds of his hippie days with some Jimi, Janis, and CCR. Or maybe he's a musician himself! Whatever the case, get your music-lovin' Pop somethin' he'll want to tap his foot to!
Shop music designs now!
For both dads!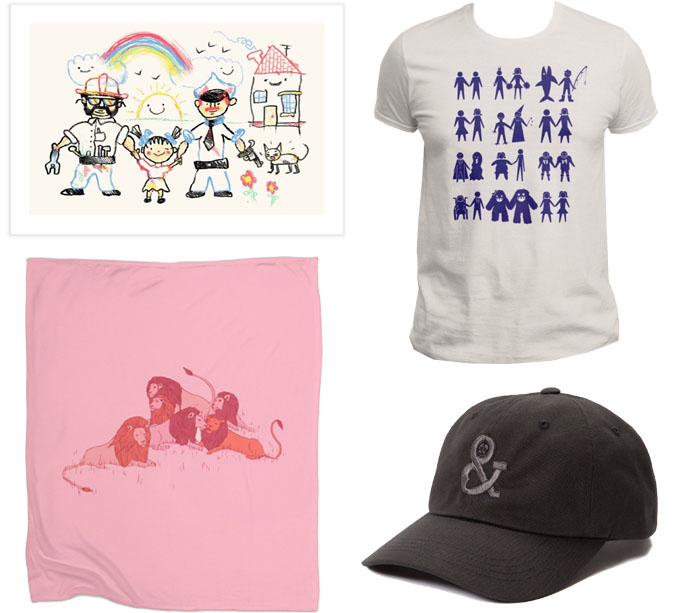 Two dads are better than one! Father's Day happens to fall on pride month, so if you have two dads to get gifts for, maybe celebrate the pride you feel for them too!
Shop pride designs now!
For the movie-buff dad
Some of my earliest movie memories are of my dad and I watching Star Wars: A New Hope while I cracked up about the Jawa, because I thought they were adorably hilarious. Show your dad that his pop-culture knowledge didn't go unnoticed! Get him a design that features his favorite pop-culture reference, maybe one tied to a movie that you two used to watch all the time together (or still do)!
Shop pop-culture designs now!