We all know the feeling of desperately needing to discover new music to take us out of the Top 40 rut. And Rappers I Know (a.k.a RIK) makes it their mission to discover the unique, the different, and the lesser known hip hop artists out there who deserve a place in your playlist. Founded by Frank William Miller Jr. in 2005 (but with the spirit of hip hop's golden decade, the '90s), RIK got its start by, fittingly, featuring rappers Frank knew, and by offering their music for free as one of the first music blogs out there. Still going and growing strong, they have only continued to grow and feature more artists, and are now featuring some amazing collections of RIK apparel and accessories in the super successful Rappers I Know Artist Shop.
We talked to Frank William Miller Jr. about starting RIK as a business, where it's going, who he's listening to right now, and about his personal Artist Shop, FWMJ. Check out the interview below!
.     .     .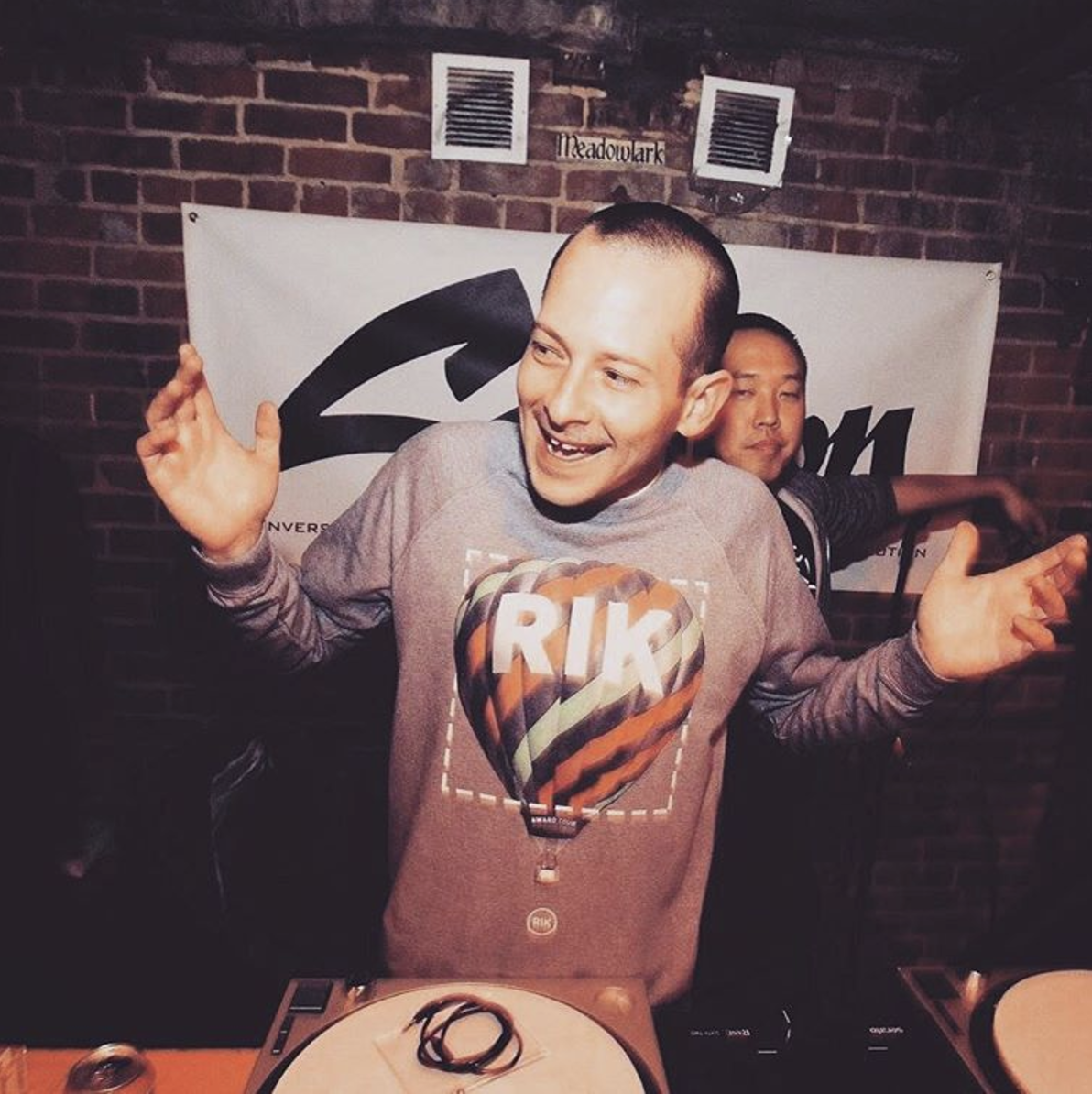 How did "Rappers I Know" get its start?
Rappers I Know started while I was finishing up college at Rice University in Houston. I'd integrated myself in the local hip hop scene a bit, designing flyers, album covers, t-shirts and the like, and made some good friends. Hip hop out of the south in general – Houston specifically – had a certain stereotypical sound, whether it was the way the beats and music sounded or the accents of the vocalists. The music my friends made didn't exactly follow those regional norms, and for that reason the music was shunned locally and nationally by established indie labels who were looking for a certain thing. 
We started Rappers I Know as one of the first music blogs just giving away lots and lots of music, quite literally by rappers that I knew personally, because there were few other avenues for them to be heard.
How has RIK grown since then and where are you taking it in the future?
What started as a simple WordPress install and 30 days of giving away music like chocolate in an advent calendar has turned into a nimble music label where we still give away some things here and there, but also sell official releases on digital retailers and on vinyl, cassette and cd. And thankfully for Threadless, on apparel and other bits of merch as well.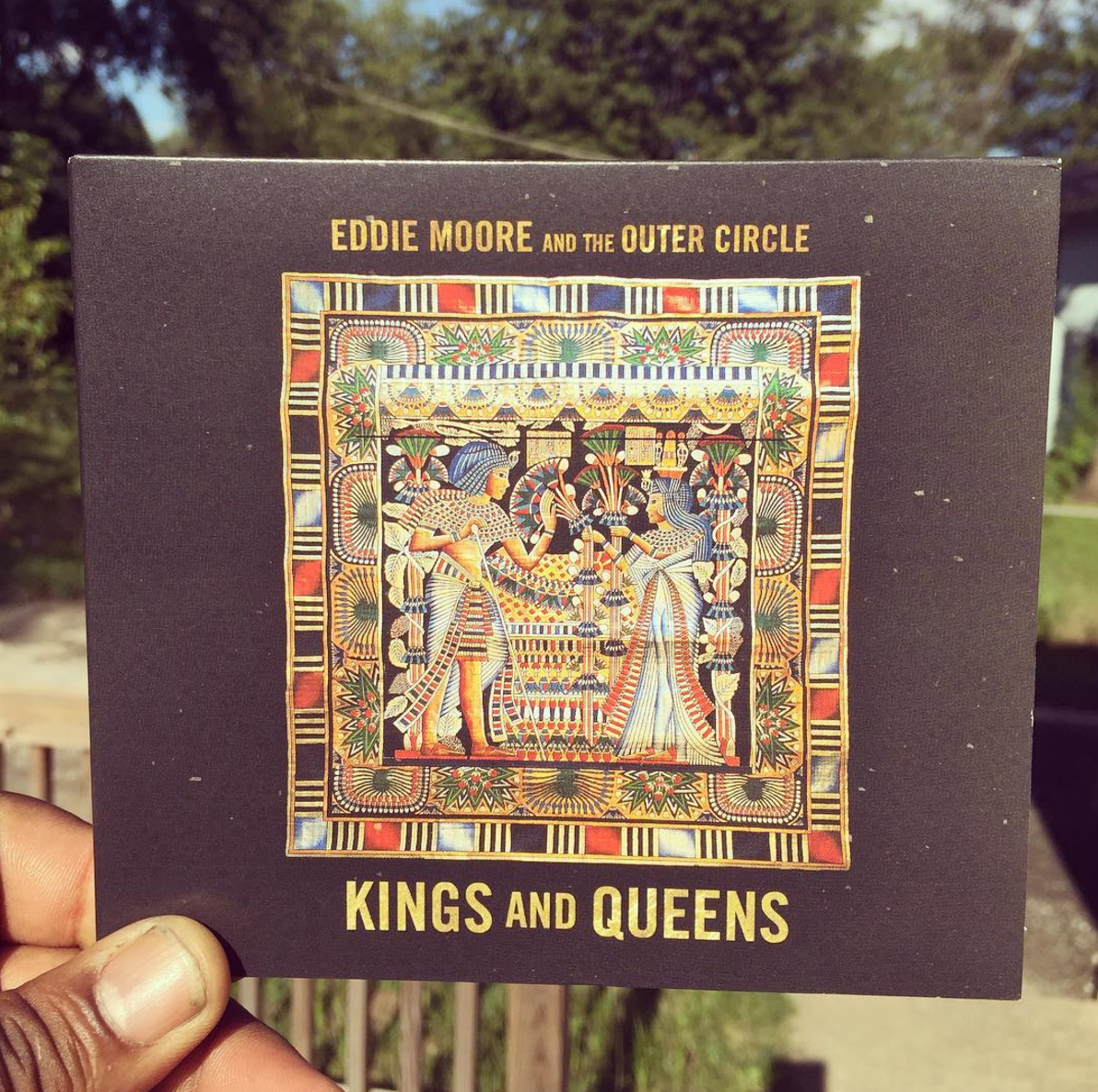 The music landscape is constantly changing and much different than it was in the mid to late '90s when hip hop was becoming a serious commercial and cultural force. I don't have any aspirations of becoming a filthy rich music mogul. We just want to continue to be a platform for DIY artists that, while talented, might not have the know-how or leverage to amplify what they are doing. I maintain RIK to this day because the kind of hip hop music I enjoy personally is finding less and less places to exist in the market, and I don't know what I'd listen to aside from anime and video soundtracks if the landscape changes drastically enough where the styles I like aren't being created any longer.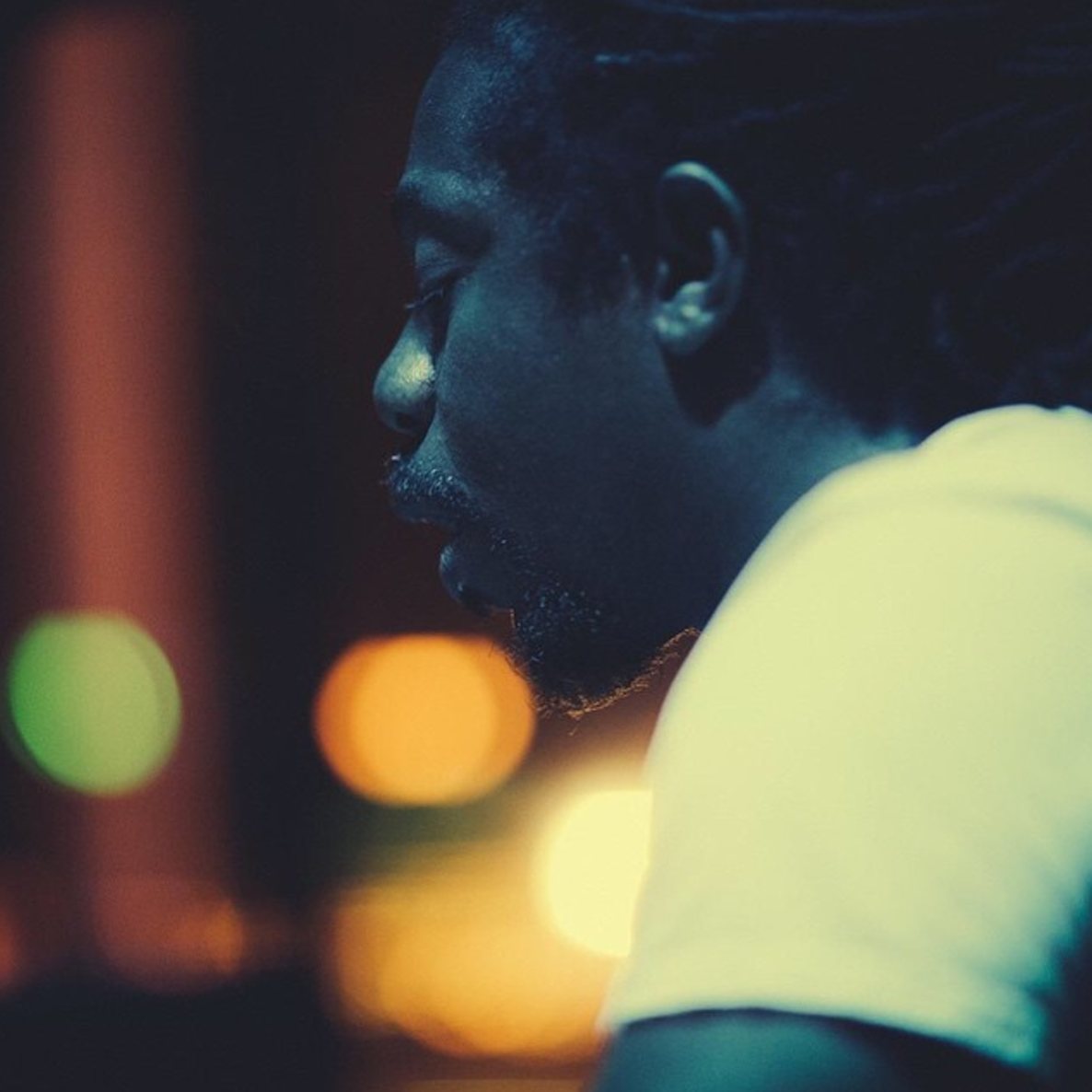 Who are some standout artists that have been a part of RIK?
Some of the artists that came through or were affiliated with RIK are Jay Electronica, Danny Brown, Symbolyc One (producer for Kanye West), Chris "Daddy" Dave (Drummer for D'angelo, Robert Glasper, Erykah Badu, Adele, etc), Ali Shaheed Muhammad, Nicolay (The Foreign Exchange) to some lesser knowns like K-otix, Clear Soul Forces, The Hue, D. Rose, Denmark Vessey, Scanz, Tanya Morgan & Eddie Moore.
The RIK 'About' page says you started in 2005, but the site's tagline is "Real Rap Since 1999" – what's the significance behind this?
As much as RIK is about the music my friends make, it's also a bit about my personal journey. 1999 was the year I moved away to college and started participating in a music scene as a contributor, not just a consumer. So while I've known most of the people I still work with today since '99-'01, RIK as a name wasn't coined until 2005.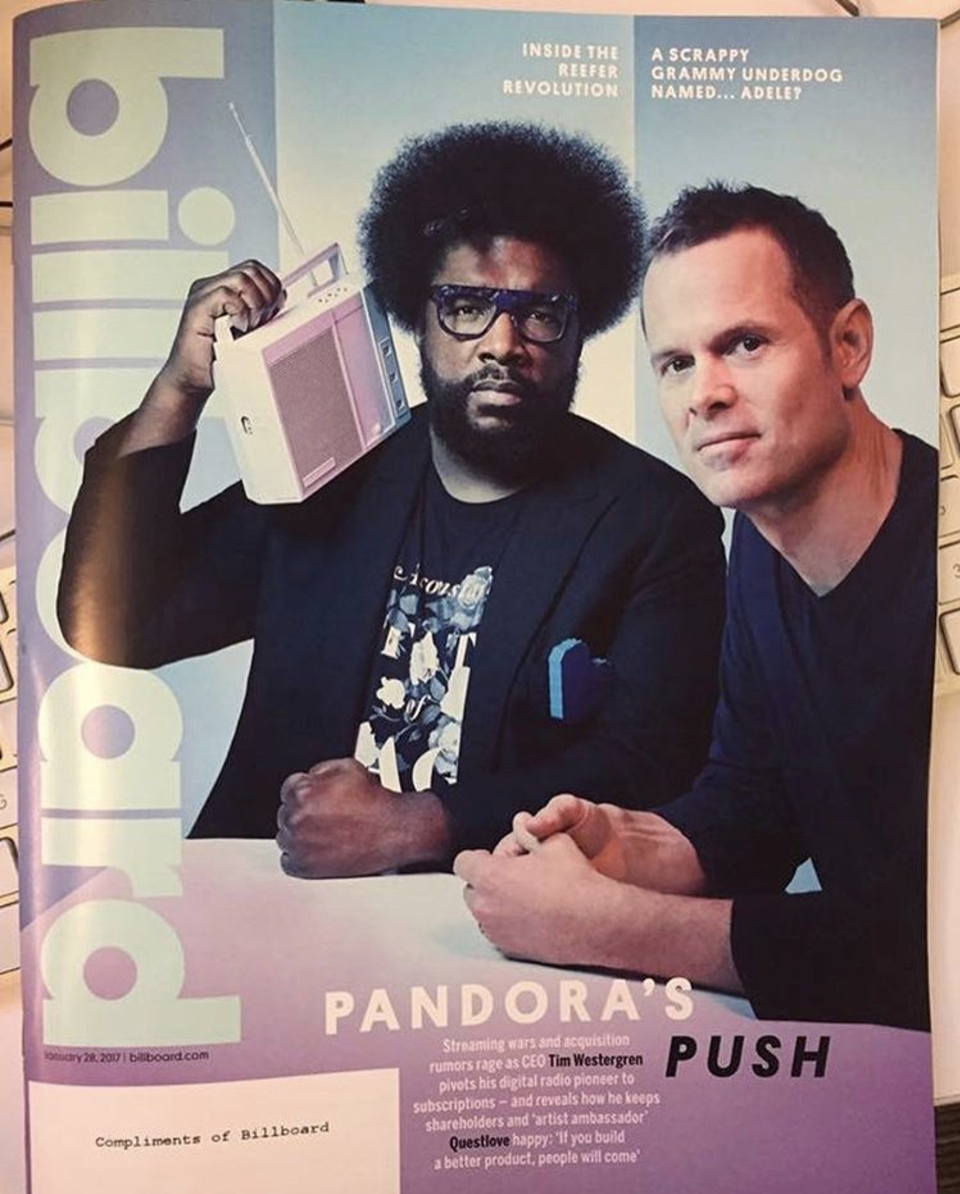 Who is currently on your RIK playlist?
The Ashby Project by Kay & King Mason and Kashmere Don was a tribute album to harpist Dorothy Ashby that we released last year. I'm really into harp and a lot of her songs were sampled in some classic hip hop songs, so it's cool hearing them in a new context. Also, The Emerald Tablet by Jeremy Ian Thomas, a director, producer, and MC (originally from Florida now residing in LA). It's a mostly instrumental affair that's kind of mood music to the demise of a long relationship of his—sort of his Here, My Dear without the lyrical and situational pettiness. Marv Won's Soundtrack of Autumn, Ilajide's HEET TAPE, Denmark Vessey's Martin Lucid Dream (one of Rolling Stone's top 50 hip hop releases of 2015) are definitely getting lots of run, as I'm a huge advocate of Detroit hip hop.
We released a compilation of some of our favourite songs from projects we released last year called Leap Year.  That's a pretty decent introduction of what we've done recently, while Elements I is a better look at what we've done historically.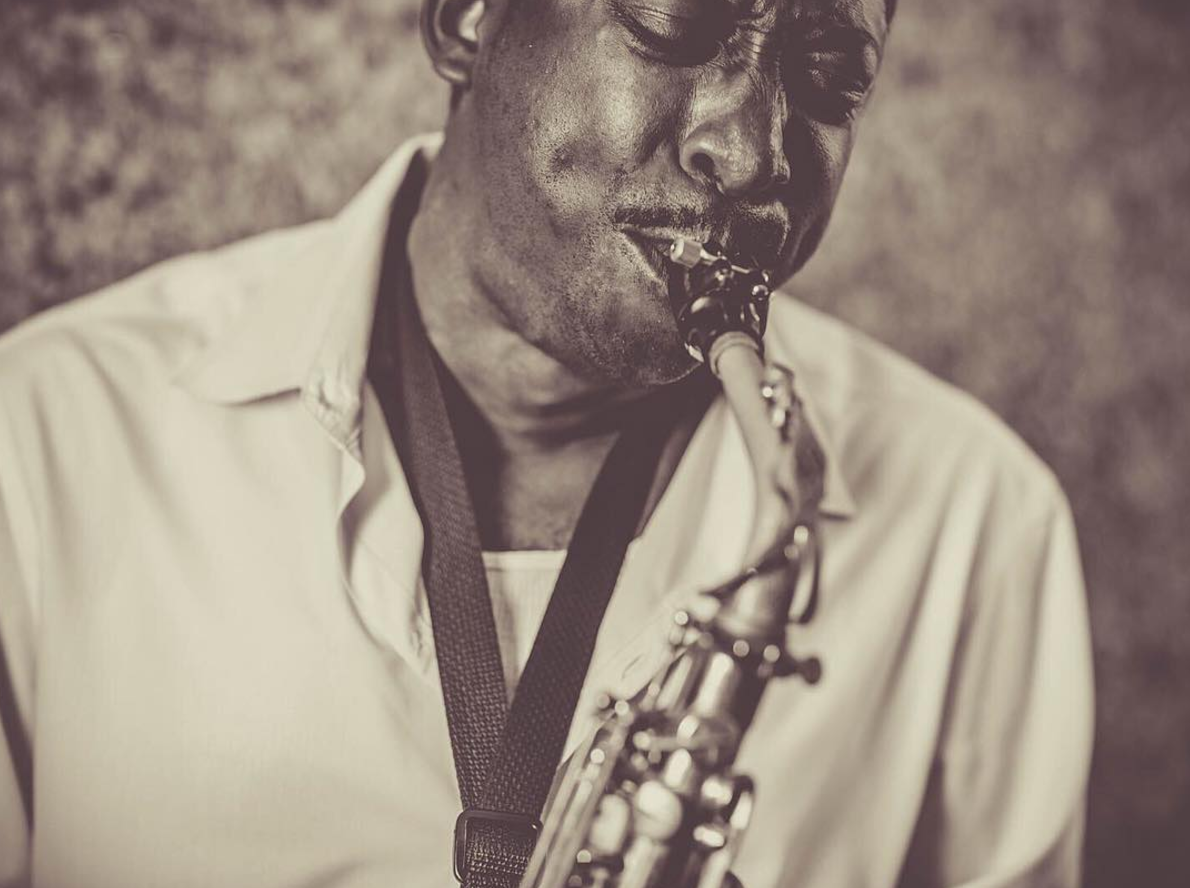 While all of your background work experience has an art or design/branding emphasis, you've worked at a few very different places (ex. Rockstar Games vs wine!) – has this varied work background helped you in starting your own business and brand?
I think what working at all these varied places has done more than anything is help me fine tune my own voice, and to more consistently hit the notes I want to with it—whether or not someone else might think it's out of tune. And by voice I don't primarily mean visually or artistically, but more so understand what I want as a human being more than anything.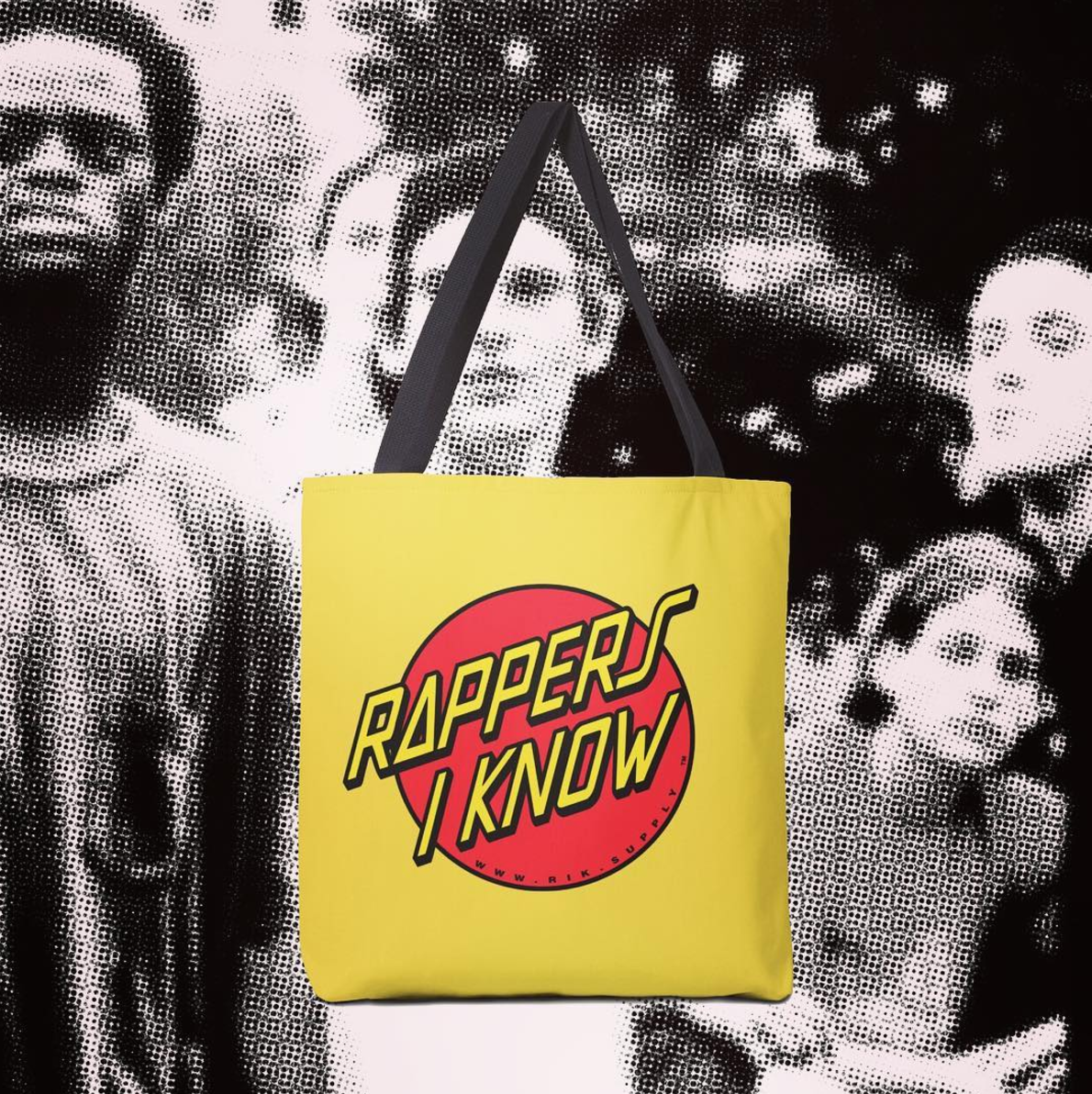 You've been a member of Threadless since '02! How has your art style changed since then?
Mostly that I've become more technically proficient with design and illustration programs and found more efficient ways to create certain effects digitally. I feel like voice has gotten a little more fine tuned.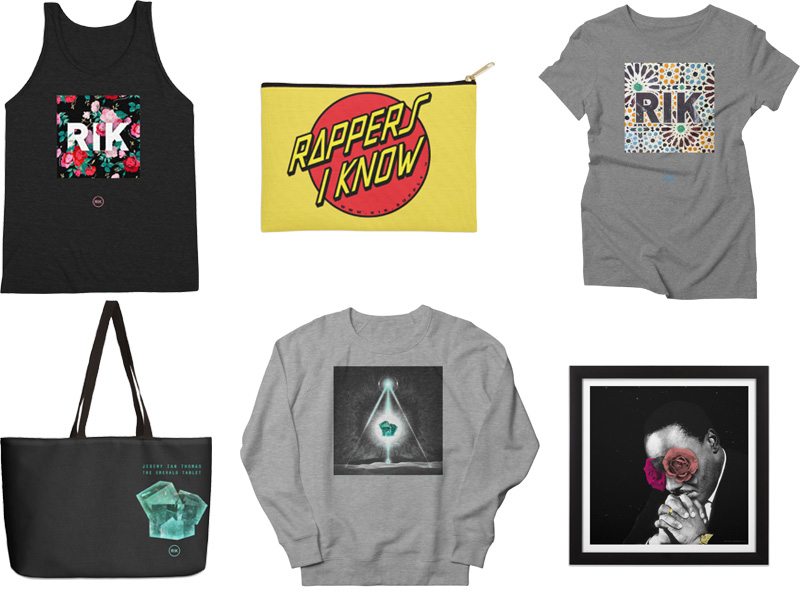 Tell me a little bit about the RIK Artist Shop! How did you decide what designs to put in your Shop?
RIK Shop has been a fun playground for the last year. If I have an idea, any idea, I dedicate an hour or two to fooling around in Photoshop or Illustrator with it and then head to Threadless to create new products. I create all my own designs for the most part, with the exception of one so far, and it's been a joy. My background is heavily rooted in album cover design, and sometimes ideas I have won't work for a particular artist. Now, I can crank something out I want to do and throw it on a sweatshirt. It's great.
You also have another Artist Shop – FWMJ! I love how topical the designs in the FWMJ Shop are.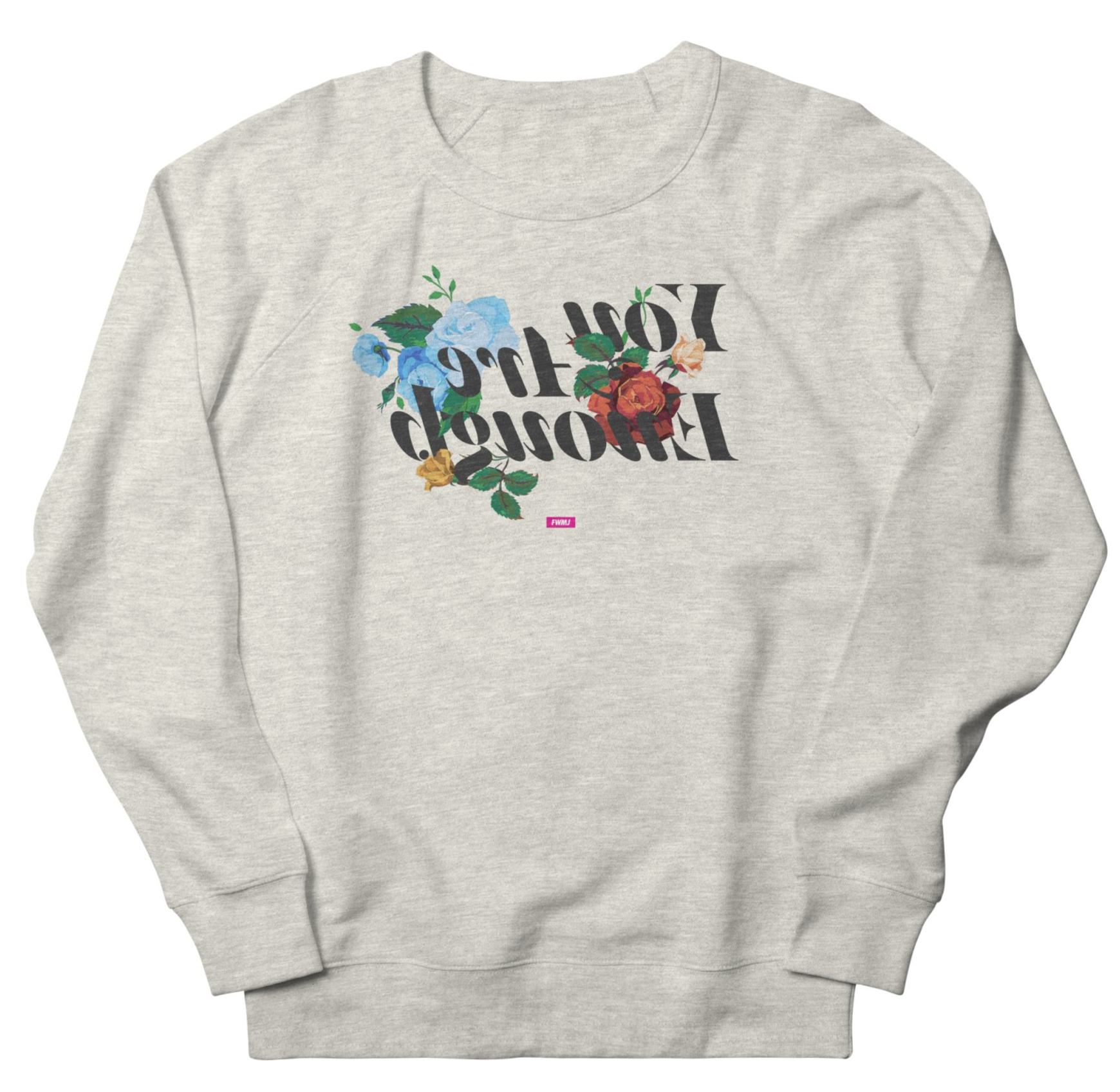 FWMJ is a few months younger than the RIK Shop. Some of my ideas for apparel or prints have nothing to do with my music label or the recording artists I work with, but are still ideas or bits of snark I feel like sharing. It started out with a few designs to remind one's self that they are important and hold value, regardless of external assessments of their utility, but quite frankly after the presidential election results in November, it's been a place to channel my agitation with the outcome.
What are some things that inspire the designs in your FWMJ Shop? What inspires your personal art in general?
Passages I've read, current events, sci fi, moments in popular culture that annoy me beyond measure, inequality, isolation and conversations with friends about all the aforementioned. And of course, hip hop music.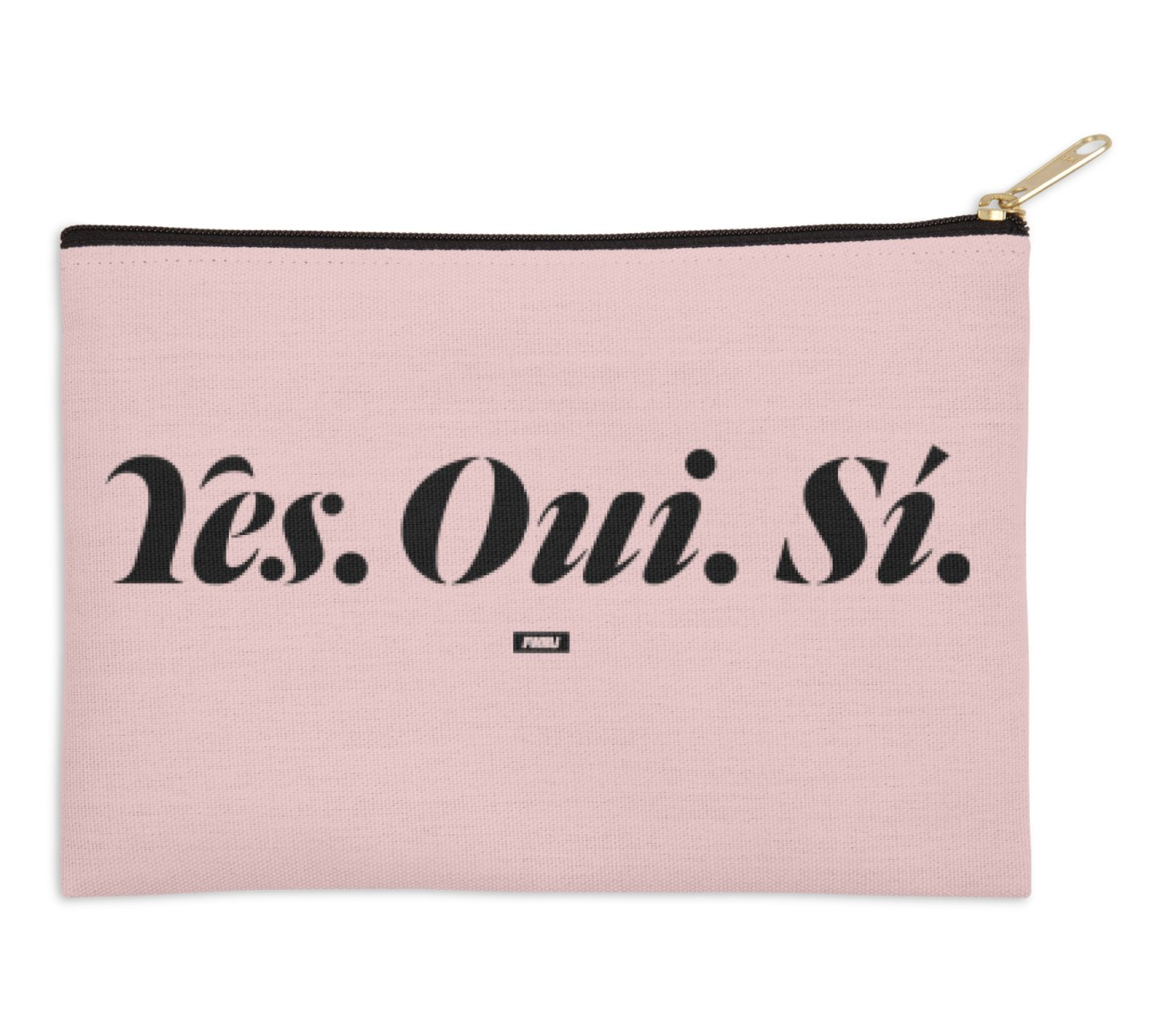 Would you recommend Artist Shops?
Absolutely, and I do with some frequency.
FWMJ is more personal while RIK is business-oriented – how do you go about marketing the designs for each Shop? What advice do you have?
Often times the line is blurred because I talk about both on my personal social media accounts. I don't have a huge following in the raw numbers sense, but some people do tune in to what I have to say from time to time. I definitely have dedicated accounts to the music label and new designs definitely get promoted there, but on my personal accounts, anything goes—cats, food pics, memes, client work or personal designs.
Anything else you'd like to share?
Empathy can go places that loathing cannot.
Open your own artist shop now!