You can't look uncool while skateboarding. Well, unless you wipe out…or wobble…or the skateboard keeps going out from under your feet while you stay in one place (the ground). Ok, let's say that in a different way: you can't look uncool while skateboarding well. But you don't have to embrace the skate or die lifestyle to celebrate the art of skateboard culture. Our new skateboards even come with a wall mount option in case you'd rather take 'em to your gallery wall than take 'em to the pavement. And the winner of our Skateboard challenge created a design that everyone can enjoy. Artist Marta Zubieta's winning design is perfect for hanging on your walls or existing under your feet. We talked to this first-time challenge winner all about this design and how it came together. Read on!
.     .     .
Your first win! Congratulations! In one GIF, can you sum up how you're feeling?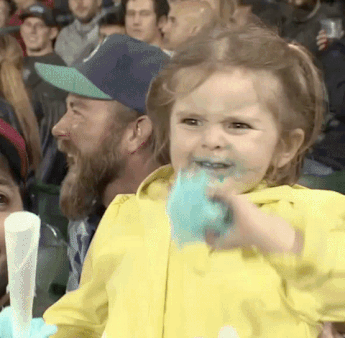 This is an awesome design – what was the inspiration and idea behind it? What made you think of it for the Skateboard challenge? 
This design came to mind out of the blue. I was starting to experiment with mixing body parts with jungle and tropical elements. Just before this design I did the finger banana and got very good feedback so I realized the expressive power that fingers and hands have in compositions. I thought it would be interesting to see how it would look if the fingers appeared disconnected from the hands, coming from an unknown background. This idea also came in a moment of anxiety in my personal life, so I can see a connection with it, but I prefer the public to see what they want and to guess if the fingers are going out or in.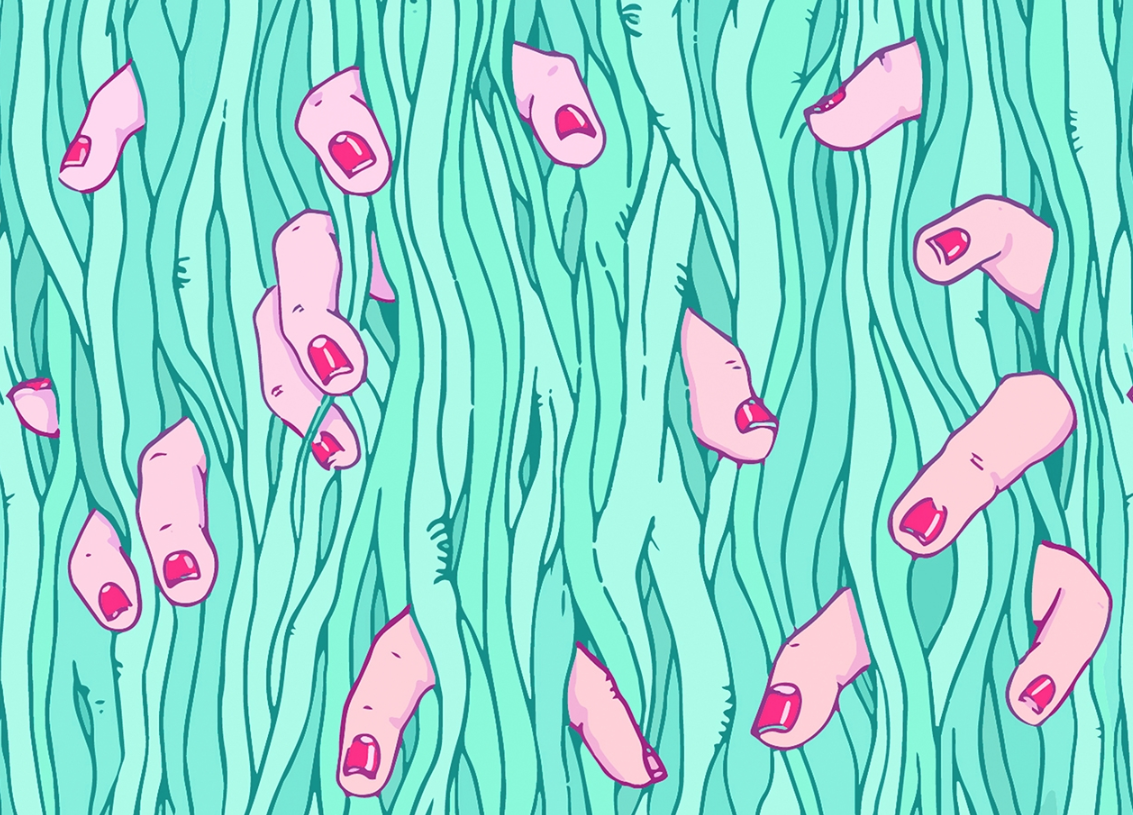 I started working on the composition as if it were an abstract painting, I let the vertical lines flow by themselves first and I added more and more to give balance to the image. Once I was happy with it, I drew fingers in the connections of the lines, rejecting the idea of them coming from a hand, the effect was very pleasant.
I think the relation between skateboarding culture and my artwork is that both are part of street culture, graffiti, city life are parts of the puzzle of nowadays culture.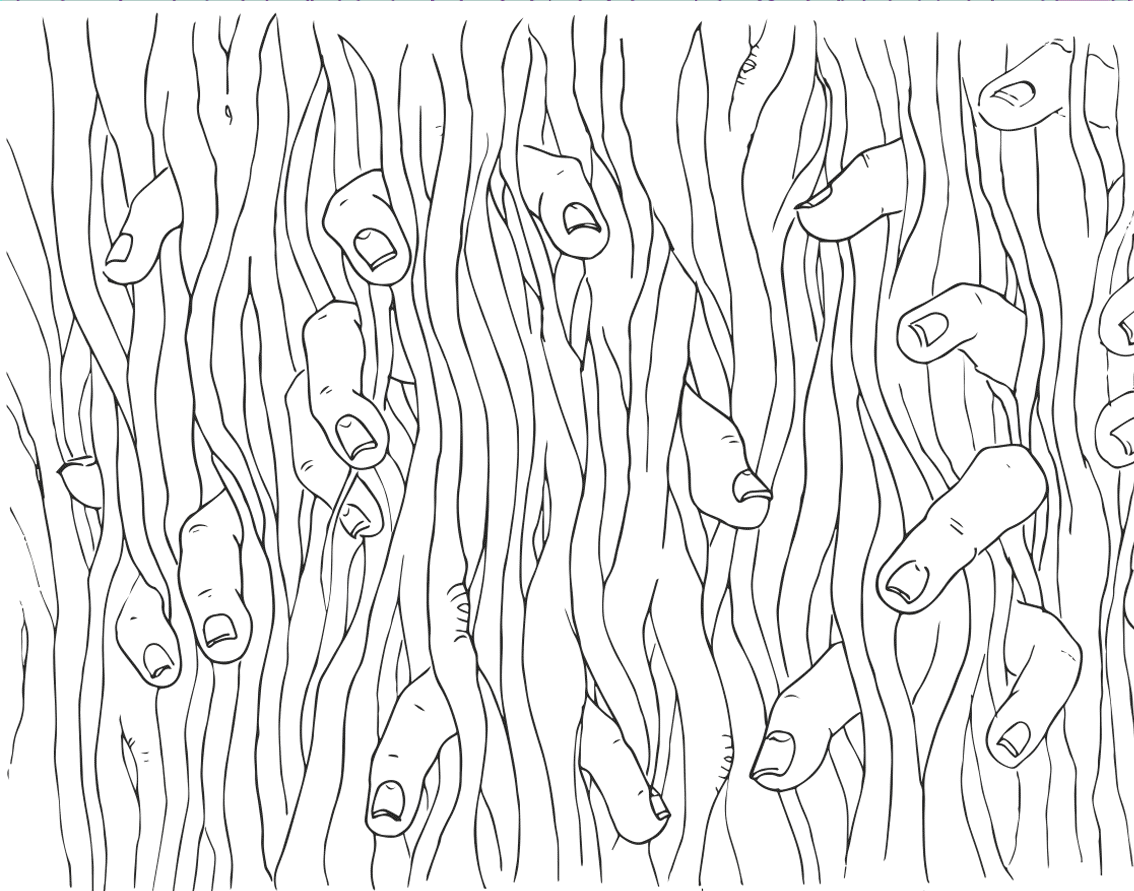 How did this design come together?
My technique is quite simple, I draw everything by hand in my sketchbook, then I clean the lines digitally and colorize it in Photoshop. After that I play with the layers, adjusting tone, brightness, contrast, and saturation until I am happy with the result.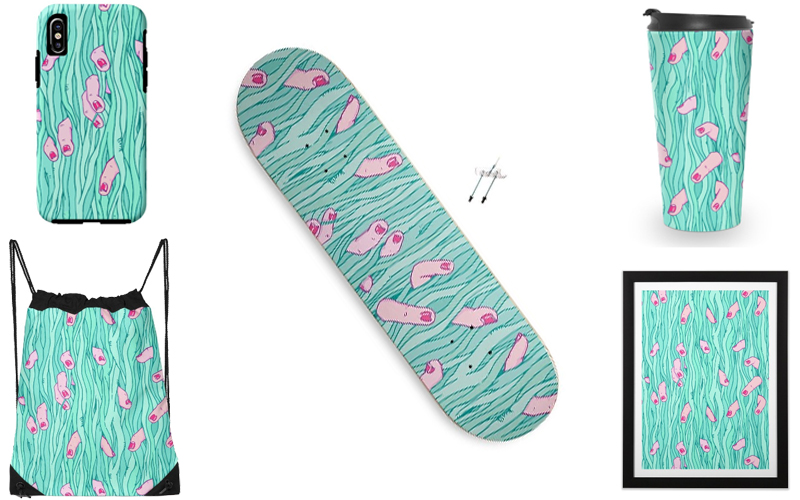 A lot of your art follows this style! What kinds of things inspire your style and ideas?
I am inspired by the music I compose. I do tropical electronic music with my band Camo Clave and collaborations and designs for other bands, where the main topic is psychedelics, jungles, and creatures from outer space, so I guess this style finds me as I find it. I like to create pleasant pictures that let you guess some kind of darker theme behind it. Attractive but creepy at the same time. I also appreciate classic art and since I was little, I have always been attracted to beautiful paintings that let you feel a bit of darkness or creepiness behind them, like Hieronymus Bosch.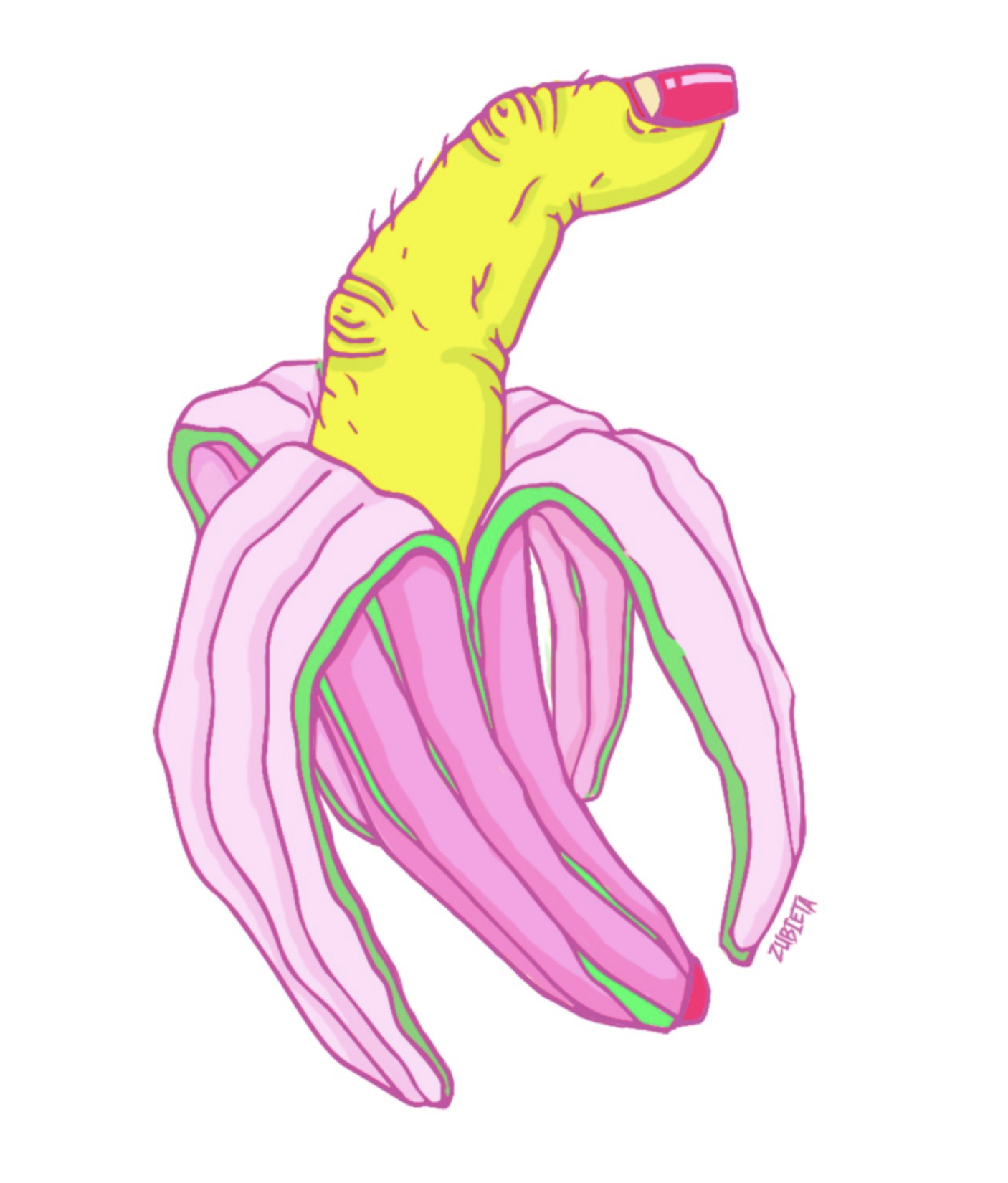 I also look for inspiration about lowbrow and pop surrealism on Tumblr, Pinterest, and Instagram, and I try to learn from other artists. I really love the works of Bang Sangho, Brosmind Brothers, James Jean, and Victor Castillo: they create colorful universes, personifications of human behaviors and misbehaviors in a cartoonish style with a subtle, critical tone that I am very interested in. I think cartooning is one of the best ways to tell stories and is an important form of satire.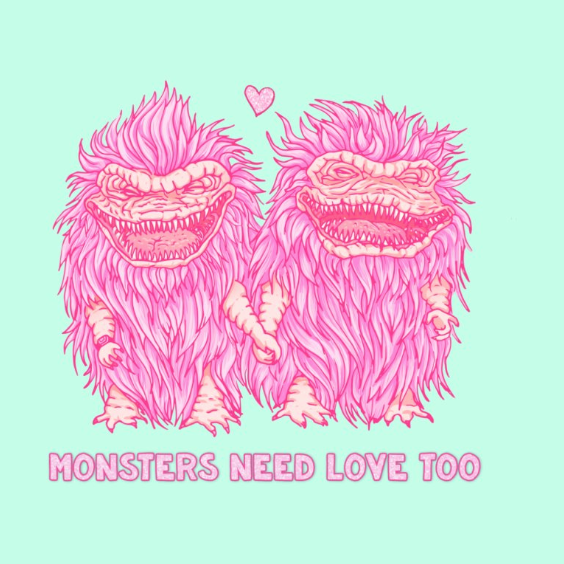 Do you skateboard at all? Have you ever created art for skateboards or is this your first time?
I tried to skateboard when I was younger but I am a person who likes to hug the floor so I had to abandon the activity after several bruises, though some of my friends are very good at it. They always told me my artwork would look awesome on a skateboard and to win this competition and to be able to have my design on a skateboard is a dream come true. 
See More of the winning design!