"Make cool things. Be nice." That's the creative philosophy of artist T.Wei. And if his advice is anything like his art, it'll dissect and find its way into your brain meat! This New Zealand based artist slices and dices his cubical creations, taking us inside the layers of anatomy and guts that make them up. He's made an art out of deconstructing, reconstructing, and contorting everyday things, resulting in an addictively aesthetically pleasing 'organic geometry' all his own.
We talked to T. Wei about the incredible origin of his style, his 'free art drops', and pigeons. Because as you'll find out, he really digs pigeons. Check it out!

You're a bit of a mystery! Tell me a little bit about yourself! How did you get your start? What's the art scene like in New Zealand?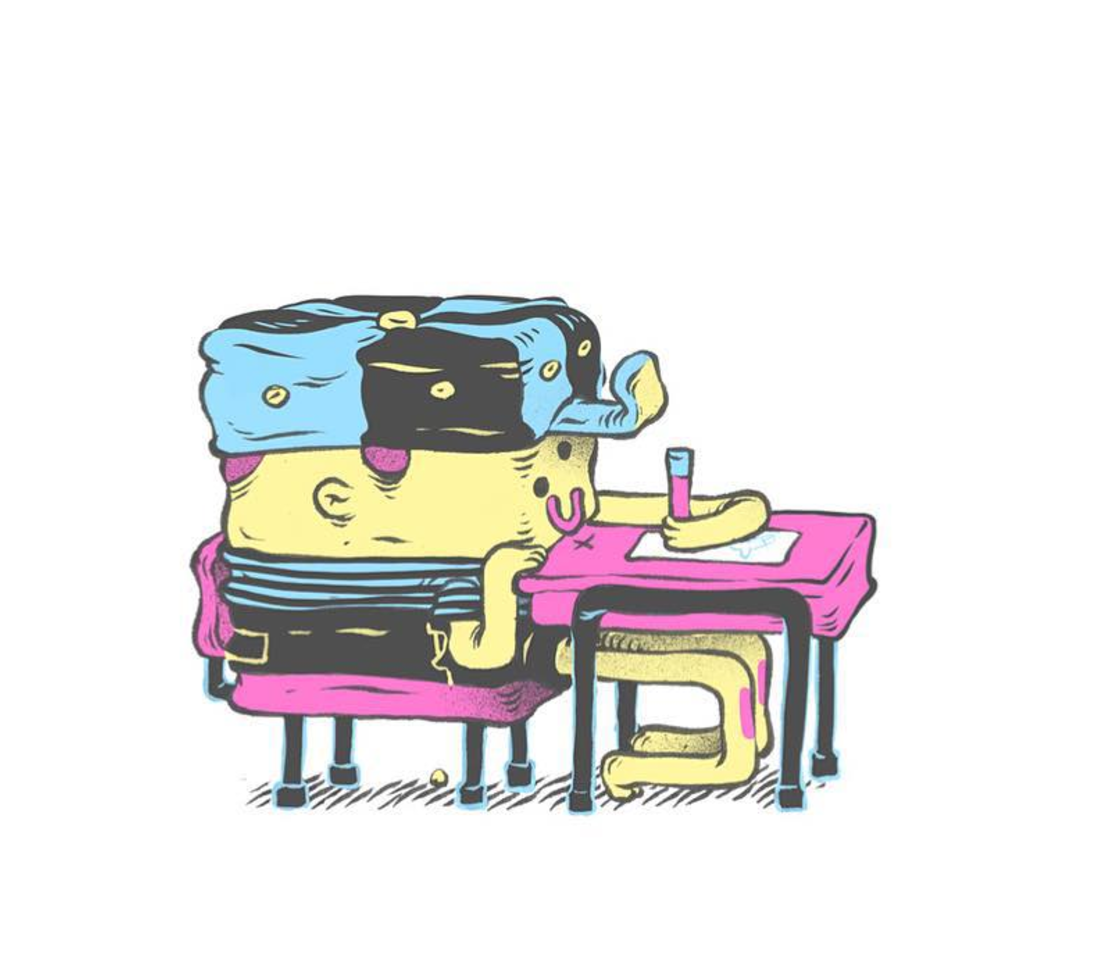 Haha, I'm not very much into the selfie side of the internet. I always feel a little twinge of narcissism every time I post something about myself. For now, I'm cool with those who know me knowing me.  
The New Zealand art scene is cool but small. Lots of arts and crafts communities about – as expected with more rural areas, but not a whole lot of art for the younger generation beyond the film industry. From what I can tell it's growing though; there have been some rad events some buds have put together recently that have brought over some amazing artists to give talks, demos and generally stir things up. Check out Chromacon and Industry of Imagination. Hopefully it'll inspire some rad indie goodies popping up!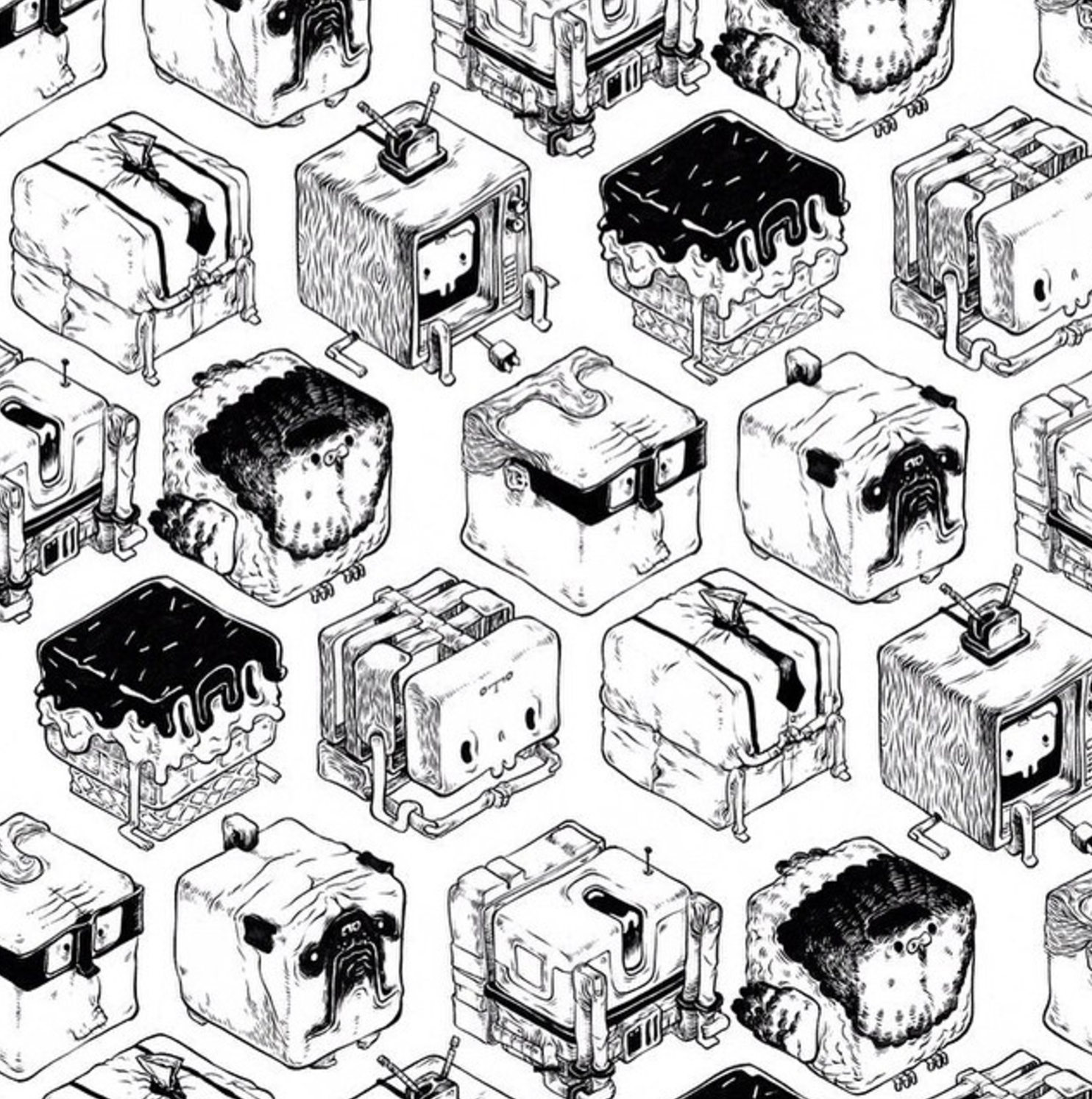 Your art has this awesome "organic geometry" look to it – what first got you experimenting with this style?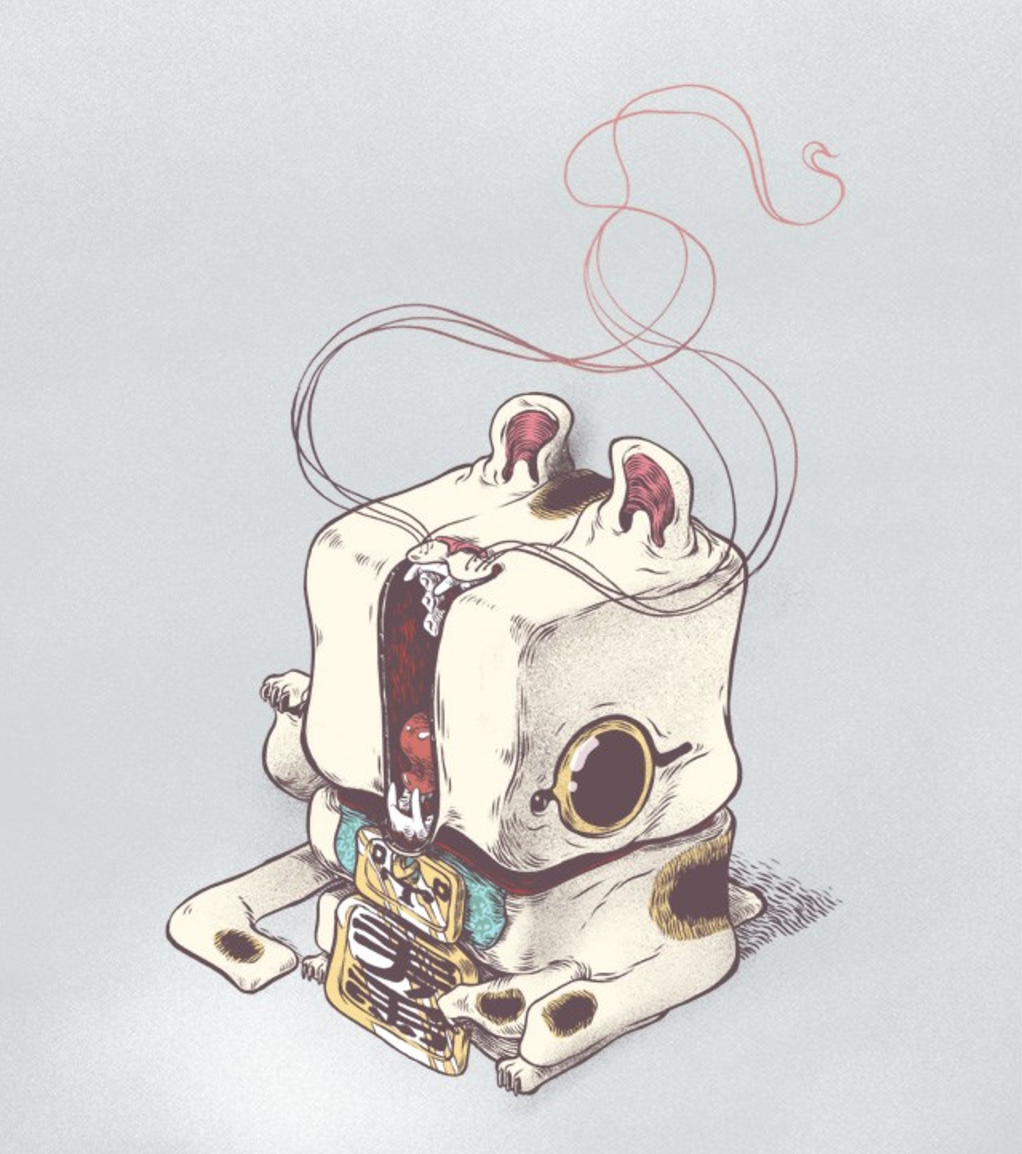 Thanks! I got into fluid linework after seeing Dave Ellis's work in BLKMRKT 2 – that was a big nerdout moment for sure. Mcbess was a big inspiration for awhile too, Supakitch, Barry McGee…the list goes on.  
The geometric structures came from a visit to the killing fields in Cambodia. If you haven't been there, it's this horrible mass gravesite from the Khmer Rouge regime where they have this tower with hundreds of human skulls compacted in there. I was pretty intrigued with the notion of these sacred objects being compacted into cubic display cabinets where tourists (read: me) gawked at them. It sort of snowballed since then.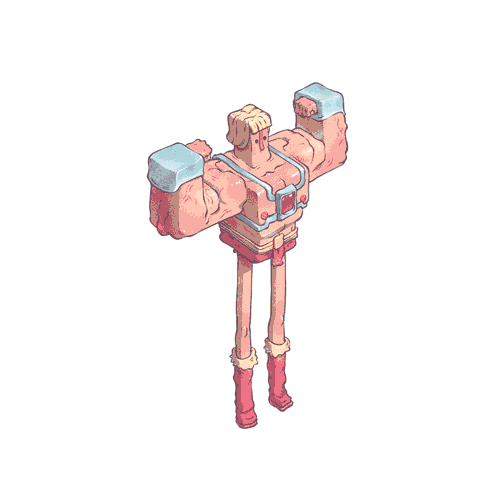 Much of your work has a dissected, deconstructed look to it – how do you envision your drawings? Do you see them in parts? From the inside out?
In high school I was lucky enough to do some character design work for a German comic a buddy was doing art for and tied it in with a school project. To bulk out the process, I did a bunch of studies of my favourite cartoon artists' drawings where I'd break them down and try to figure out the musculature and skeletal structure biz underneath them. Pretty standard comic affair, but apparently it stuck.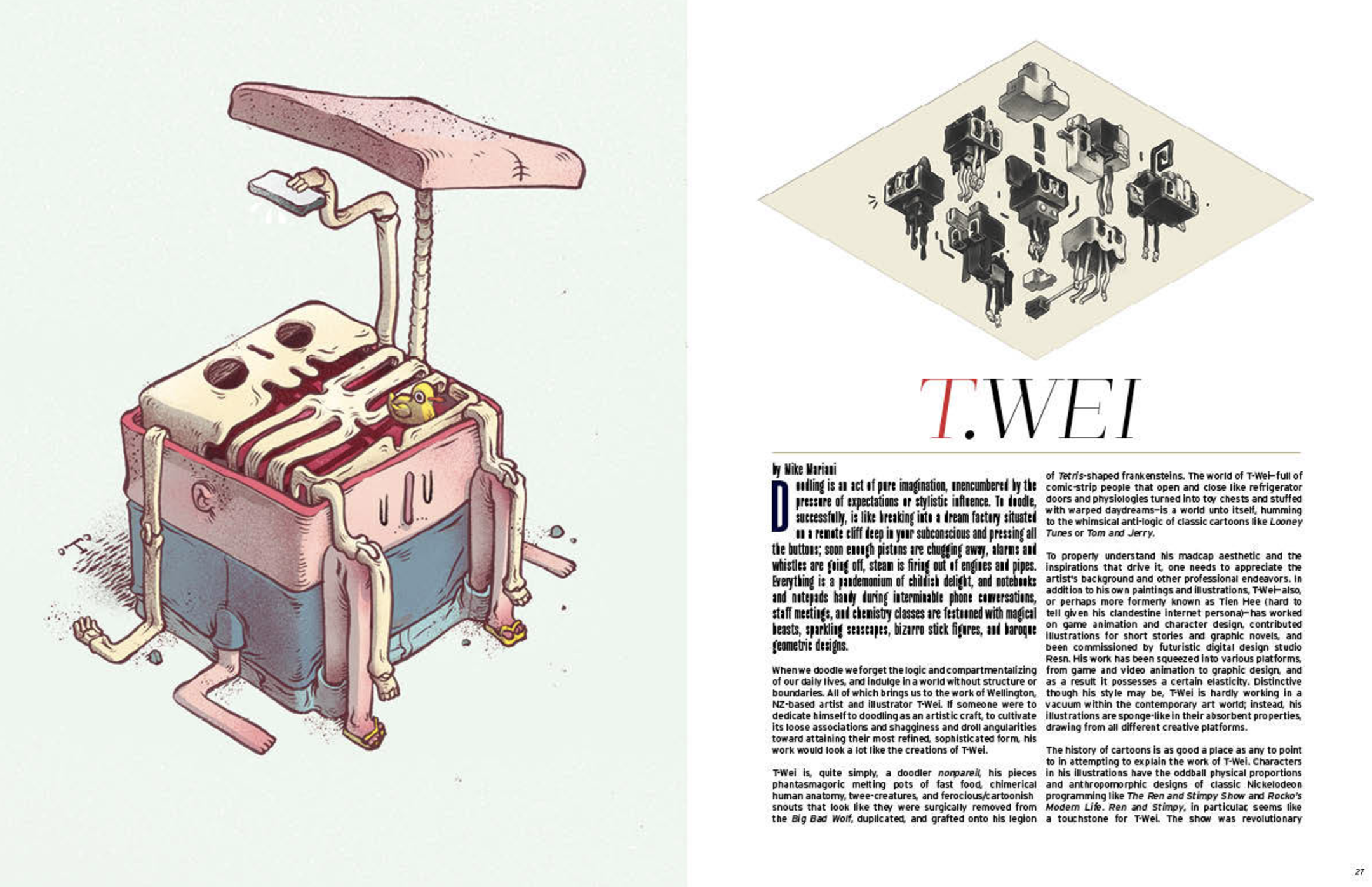 You're a freelance illustrator, but your art has a very street art vibe to it – did you start out in the street art world or did that come as your freelance work started picking up?
They happened around the same time. Pretty much as soon as I quit my (short-lived) job as a concept artist, I went traveling in Southeast Asia for a couple months. As soon as I got back, I got stuck into both.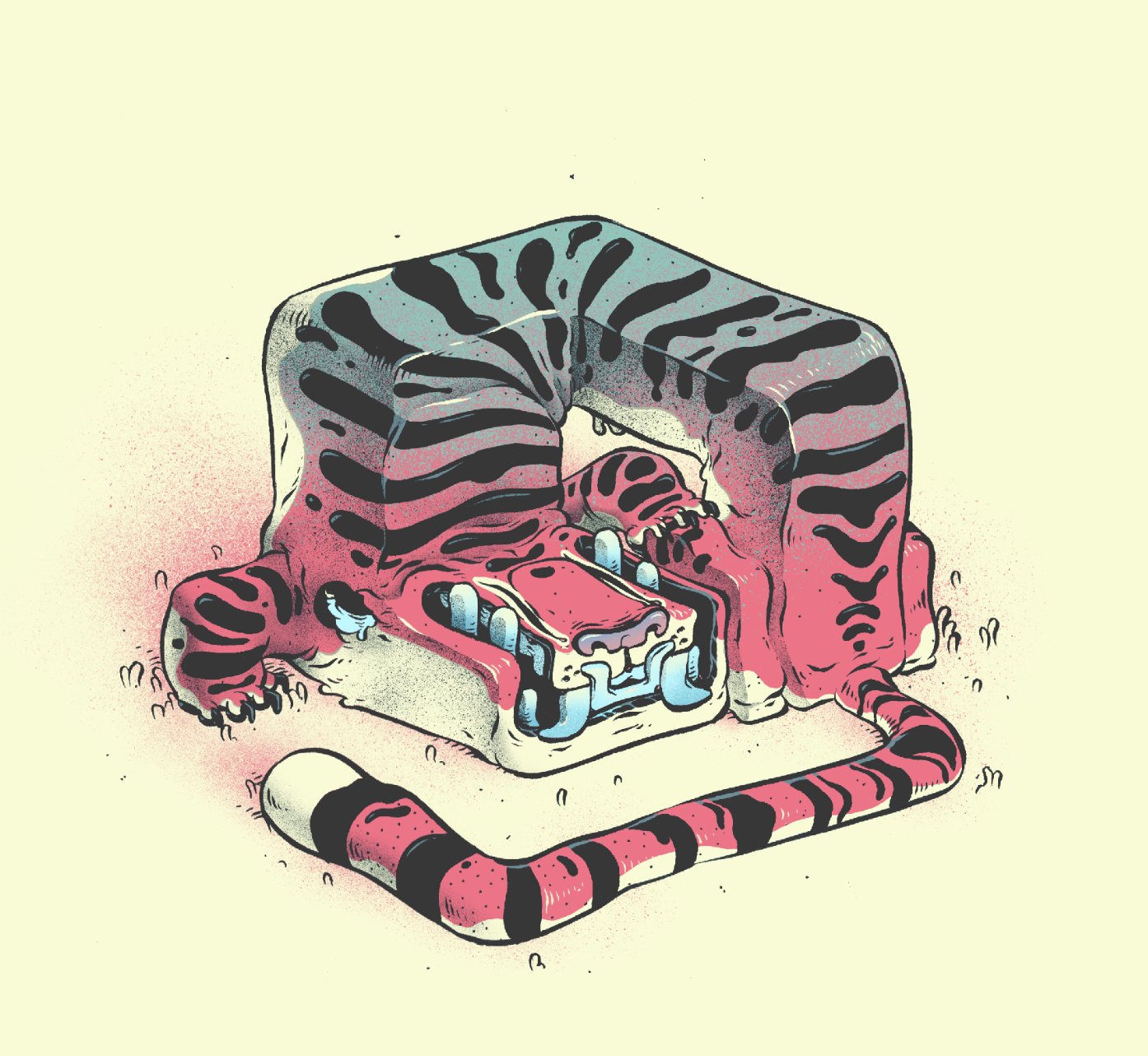 You have some huge-name clients: how did you first get your work out there and seen?
More and more these days, brands look for artists online that fit the vibe they're shooting for. If your work has a strong personality that stands out, I think it's much more likely you'll be stumbled upon.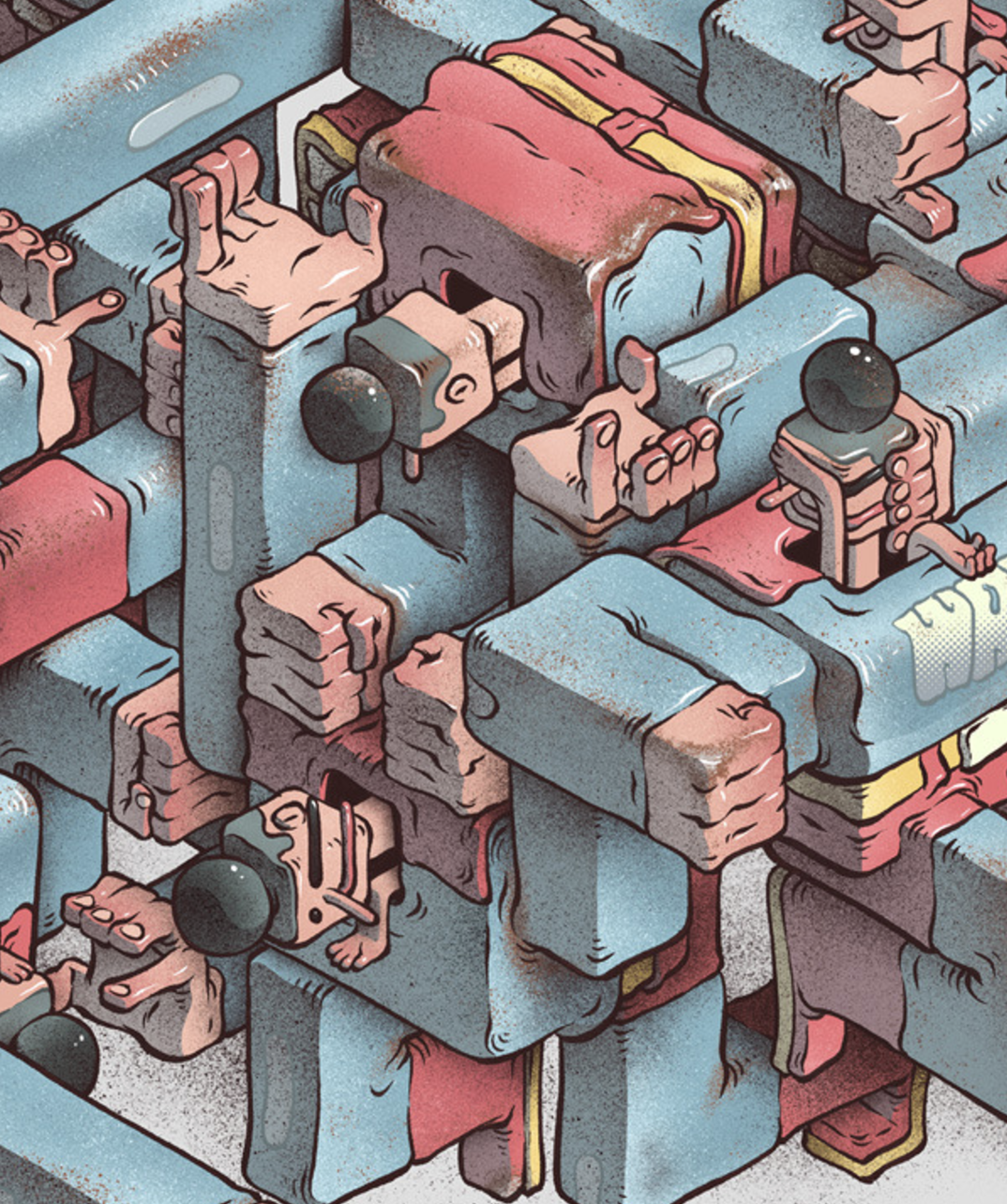 We love your Artist Shop! Have you sold your work on apparel before?
Here and there. I drew a design for Reebok a few years back, but I have no idea if it was actually used. Also a couple for my pals in Satellitesoda to sell at SDCC. I've always wanted to start an apparel company but man, who has the time? I guess that's where you guys come in. Thanks, Threadless!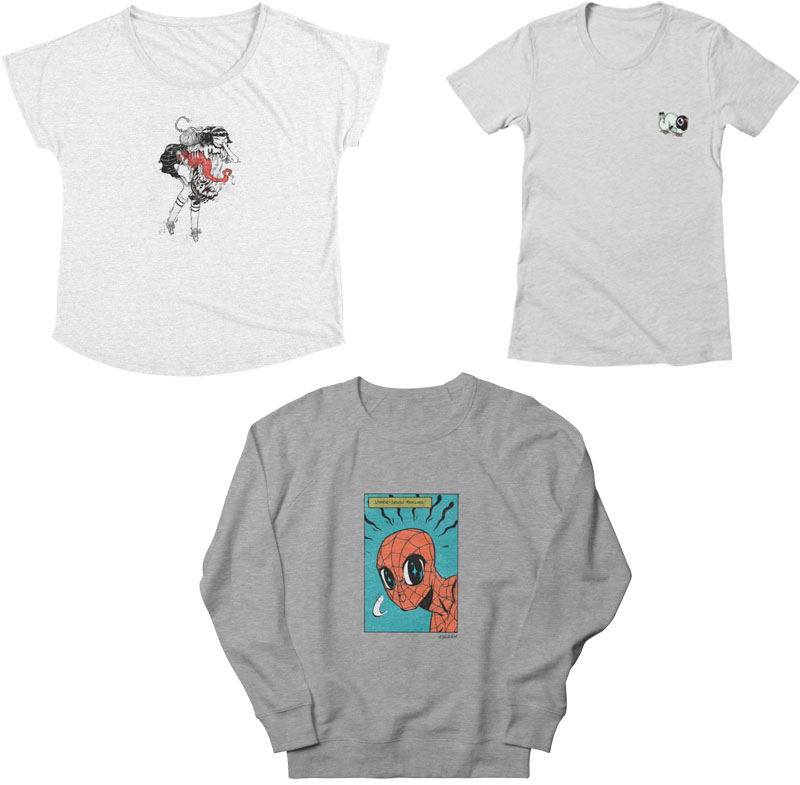 Tell me a little bit about the designs in your shop (especially the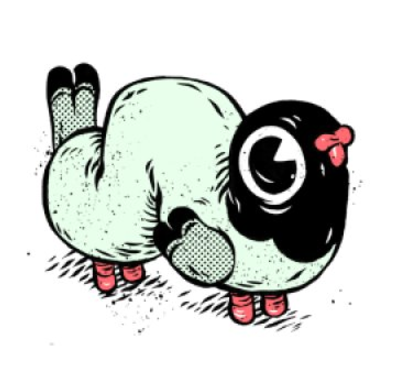 pigeon design! That's an image you've revisited many times!)
I just really dig pigeons haha. They're total bottom-rungers. Under-appreciated, overlooked, and kinda ugly at times but such a great signifier of urbanisation.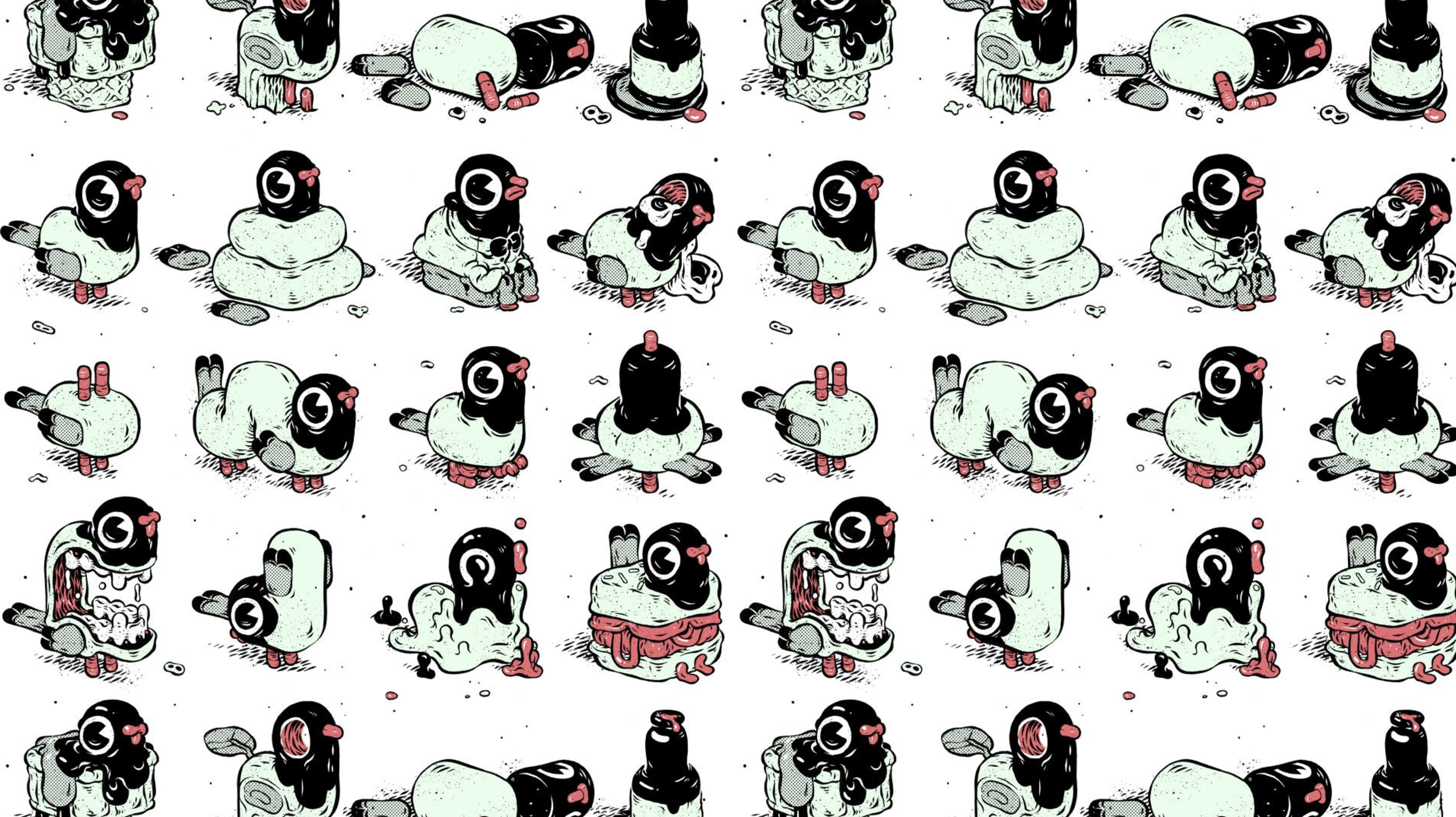 I see on your FB that you were doing an #ArtDrop where you hide free art! Do you still do this? 
Yeah! It was part of this event that someone on the internet started. I want to say Jake Parker? Anyway, I thought it was a great idea; why not spread the love, right? NZ being NZ, I think a homeless guy took it.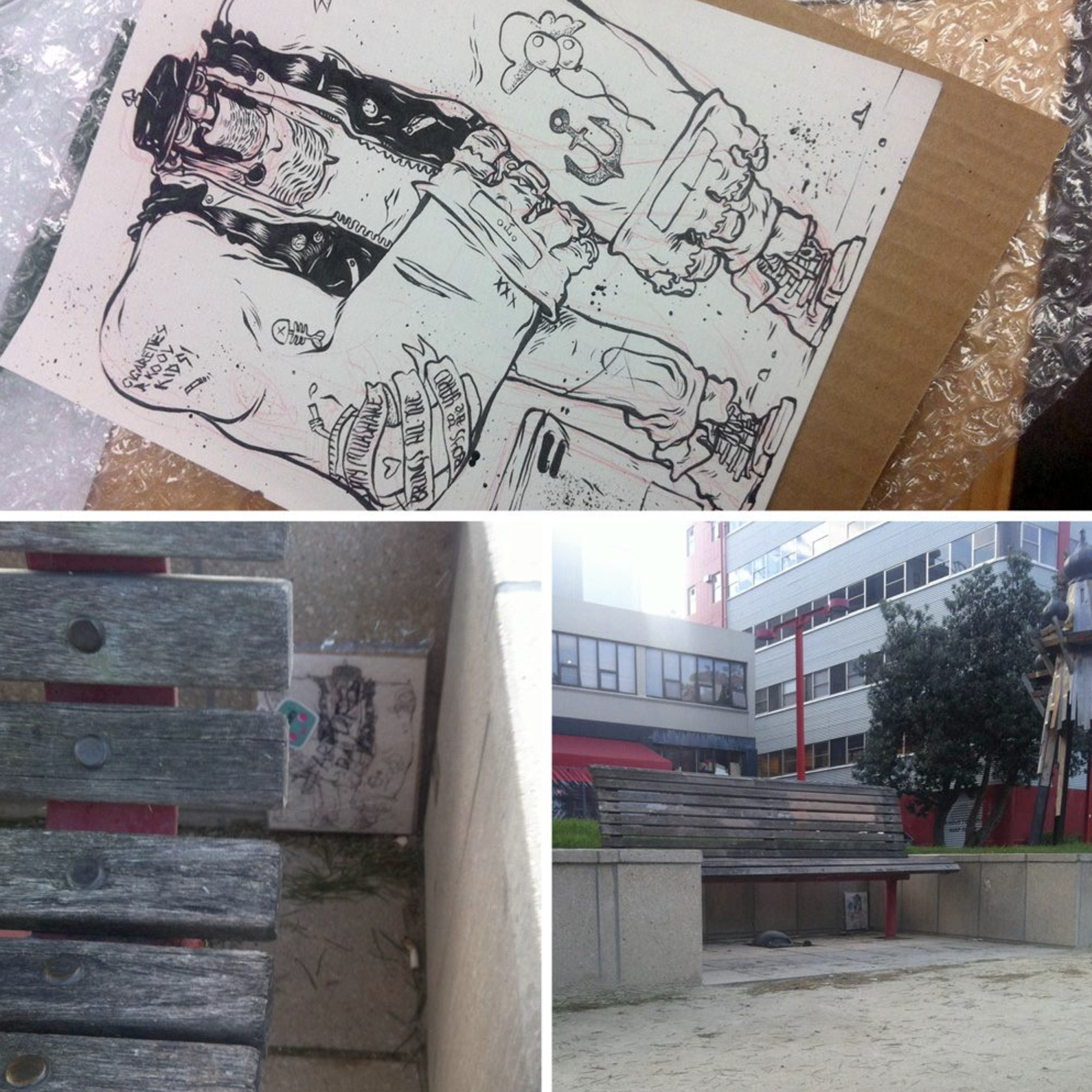 What gets you most inspired?
Coffee, morning sun and good tunes.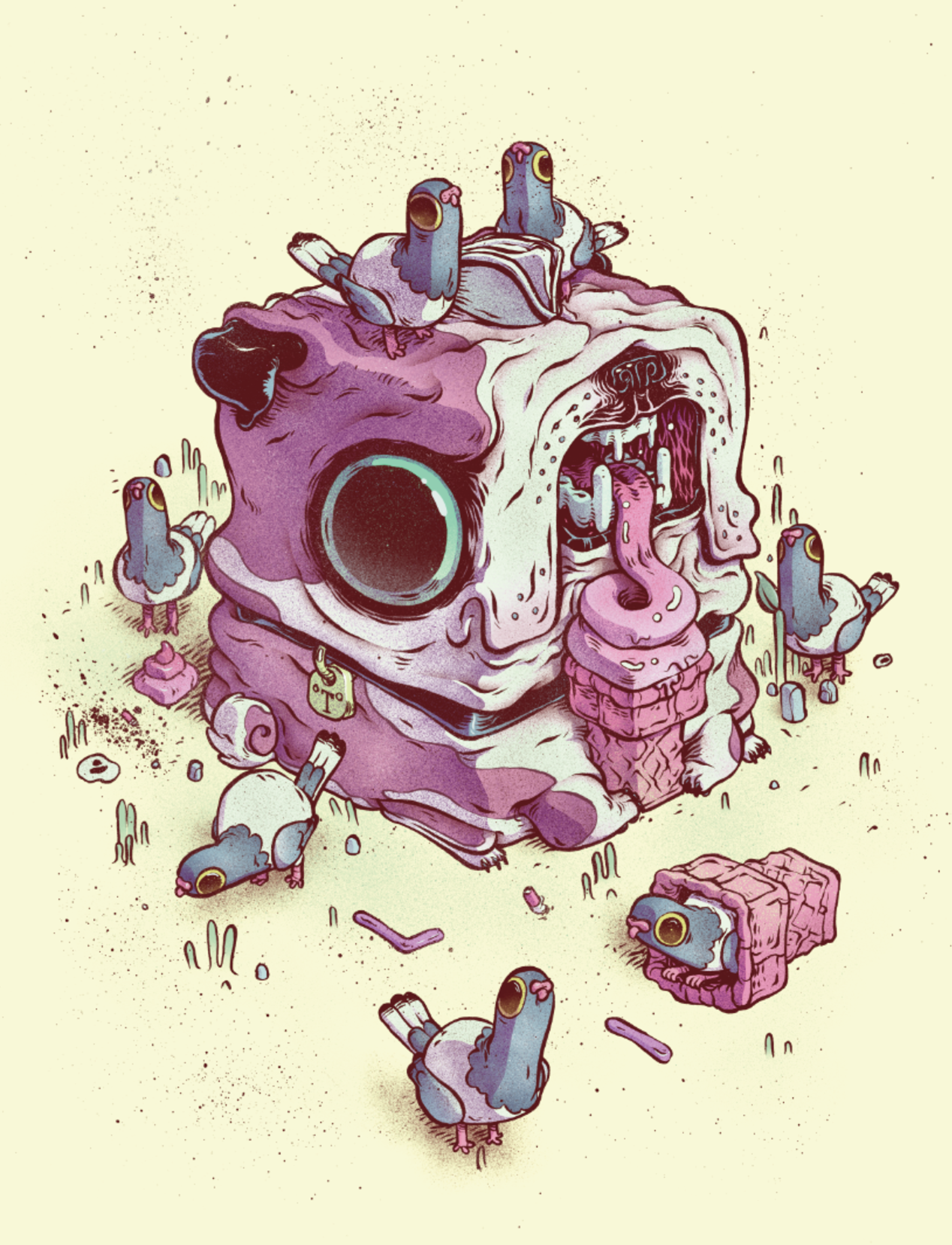 Finally, what's your artistic philosophy?
Make cool things. Be nice.
Check out T. Wei's Artist Shop here!
Don't have an artist shop? Start one now!