On the surface, travel and creativity seem like perfect partners. The rush of being somewhere new, the strangeness of everything, that sense of losing yourself, of re-creating yourself – all good fuel for creative fires.
But as an ex-expat and avid traveller, I know that it's not always such a great match. Travel, especially extended travel, can bring isolation and dislocation. You might find yourself cut off from your tribe, your support network. Practicalities can be tricky – you're hardly going to pack a potter's wheel or a giant canvas in your carry-on bag, are you?
However, creating while traveling can be done! I caught up with artist and 'tinkerer' Alex Falkiner, who is all too familiar with the challenges of living a creative life on the road, to learn how it's done. She recently spent twelve months traveling around Australia with a suitcase full of supplies, teaching workshops, exhibiting her art, and working as an artist in residence. She created a nomadic art practice that took place "in her tupperware-container-studio, on people's dining tables, and on public transport."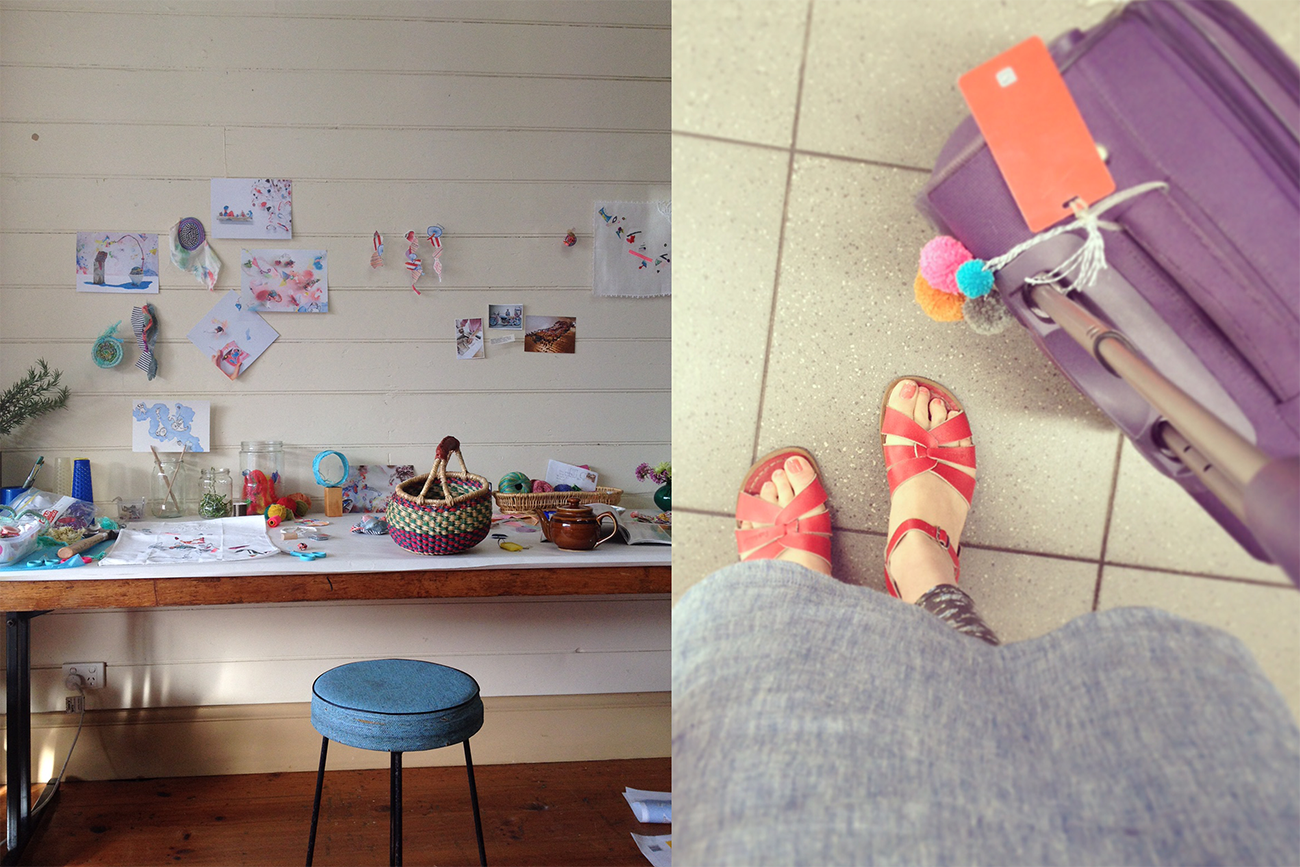 Of course, I was curious how she did this with such success. Alex did admit she struggled occasionally with the constant traveling. "I don't drive so moving my stuff was a real pain," she says. "It also really challenged my ability to ask for help, a place to stay… for anything."
But, despite the challenges, Alex felt it was all worthwhile. "It was really important to me to take my art 'out of the studio' and into the real world… it was great seeing my art and way of doing things in so many different contexts." A year on the road also gave Alex the momentum to grab opportunities that she might not have otherwise pursued. "There was a kind of urgency that being homeless provided!"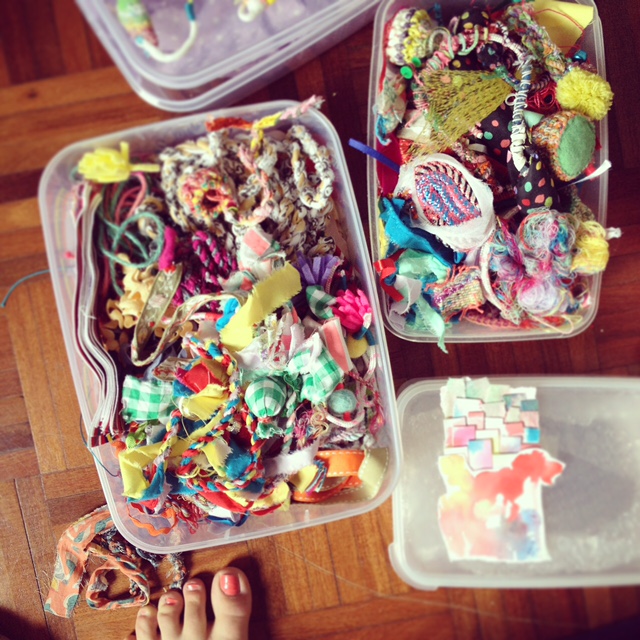 I find Alex's story to be incredibly motivating, and hope it's inspired you to consider your own creative sojourn. If so, here are some important things Alex suggests keeping in mind when embarking on your journey!
Ask for help when you need it. You don't have to do it all on your own. In fact, you might be surprised how eager people are to help with your creative pursuits.
Organize your kit. Think about how you're going to transport your materials and your work. Have a place for everything. Alex used a giant suitcase – one side was full of art materials, the other was full of 'life' stuff. Plastic containers stored works in progress so she could easily pick up where she left off. Personally, I've found Ziploc bags are ace for organizing craft supplies when you're on the move.
Make yourself at home. Alex believes it's important to feel "comfortable to create." Take a special item with you that will help each new place feel a bit more like home. It might be a picture, an old toy, or a favorite scarf. For Alex, she brought her her favorite cup and coffee maker.
Be discerning. You might feel pressured to take advantage of every opportunity (especially if it comes with a place to sleep!), but do consider your options before saying yes.
Go with a mission! Allow for the flexibility that travel necessitates, but also have an artistic goal in mind. It will help you stay focused on the trip's greater purpose. Most important, create, create, create!