Happy Halloween month, errrrrybody! it's safe to say Halloween season is in full effect because I accidentally just said "ghoul" when I meant to say "cool" to the waitress after she gave the me the wifi password.
In past years, many of you tortured (or rewarded) Dane by helping to decide on his Halloween costume. This year we're giving poor Daner a break and inducting new staff designer Katie Lukes into the game.
Your challenge, should you choose to accept it, is to help choose Katie's Halloween costume. Using the images provided, photoshop Katie into the creepiest or most hilarious or down right punniest costume you can think of.
The winning idea will score a $300 Threadless gift code! The staff will choose the winner together, so don't worry, we'll definitely try to force her to pick one of the more ridiculous ones. (Do you think Dane chose to be Mimi all on his own?) We'll give Katie the ol' company credit card and she'll have to recreate the winning idea.
tl;dr
What: Photoshop Katie into the perfect Halloween costume.
Why: The winner gets $300 Threadless gift code.
When: Submit by October 23, 12pm CT to be considered.
Where: In the comments below, duh.
WE HAVE A WINNER!
Congrats, mic_m, Katie is going as Frankenberry! We'll email you your winnings.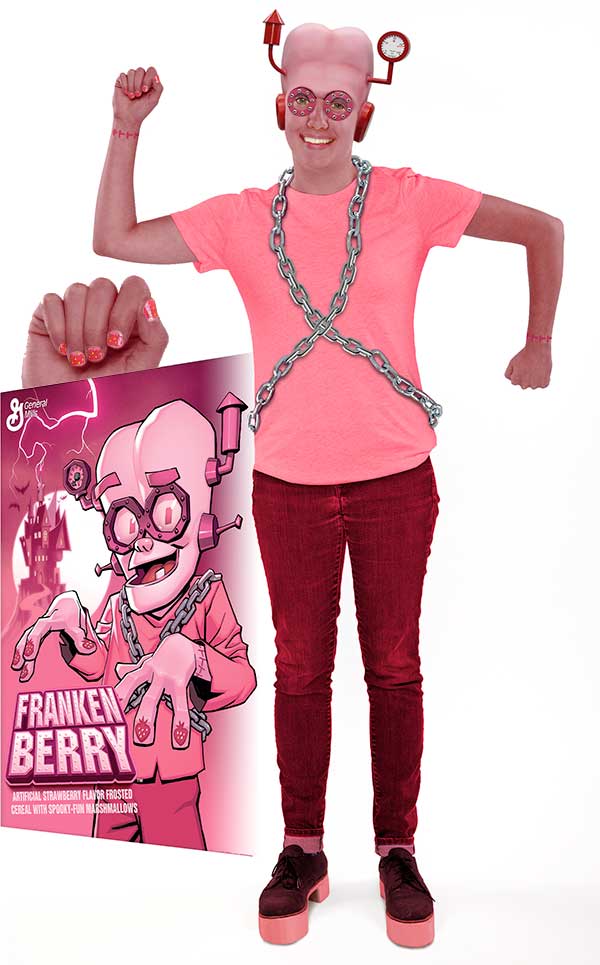 Two runners up will also receive $25 codes:
StarCake for Ms. Frizzle and Jess4002 to for aerobics instructor.