It just wouldn't be the holiday season without a good 'ol fashioned ugly sweater party. Whether you're rocking a sweater that's been sitting in the back of your Grandma's closet for 50 years or a sweet new pattern that feature your fave pop-culture reference in ugly sweaterized form, the ugly sweater has surpassed ugly to become cute, and there are a million ways to rock one (even as a t-shirt for extra irony.) But as giddy as we are that "the ugly Christmas sweater" is a thing, how did this newly classic trend even start?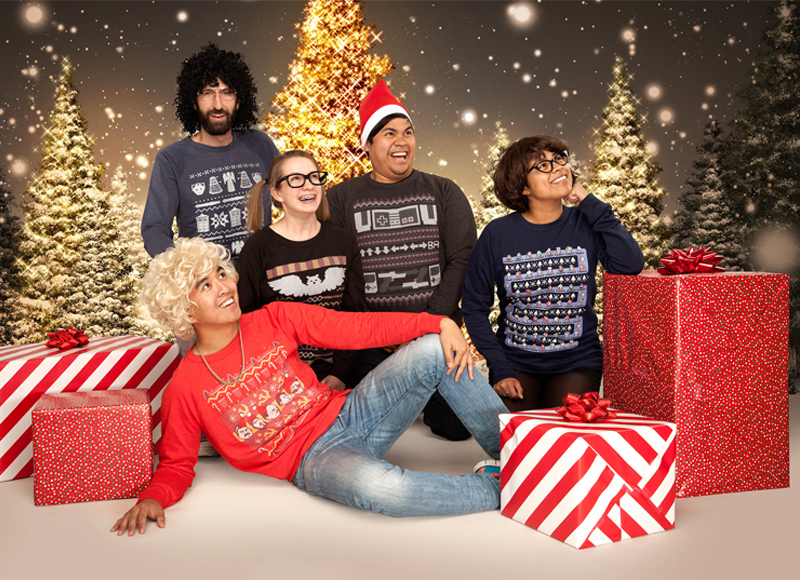 5-second history: The ugly sweater existed way before someone decided to dig it out of Grandma's closet and make ugly beautiful (and for that, we thank you, you visionary.) TIME reports that the basic ugly sweater design has been around in the U.S since the late 19th century.
But the Christmas-y part of the design doesn't kick in until the '50s when Christmas was commercialized and the snowy pines and snowflakes knitting pattern hit the shelves (The Wire). Then the '80s came along and took things a step further (because of course they did) with "Jingle Bell Sweaters" getting mass-manufactured (The Balance).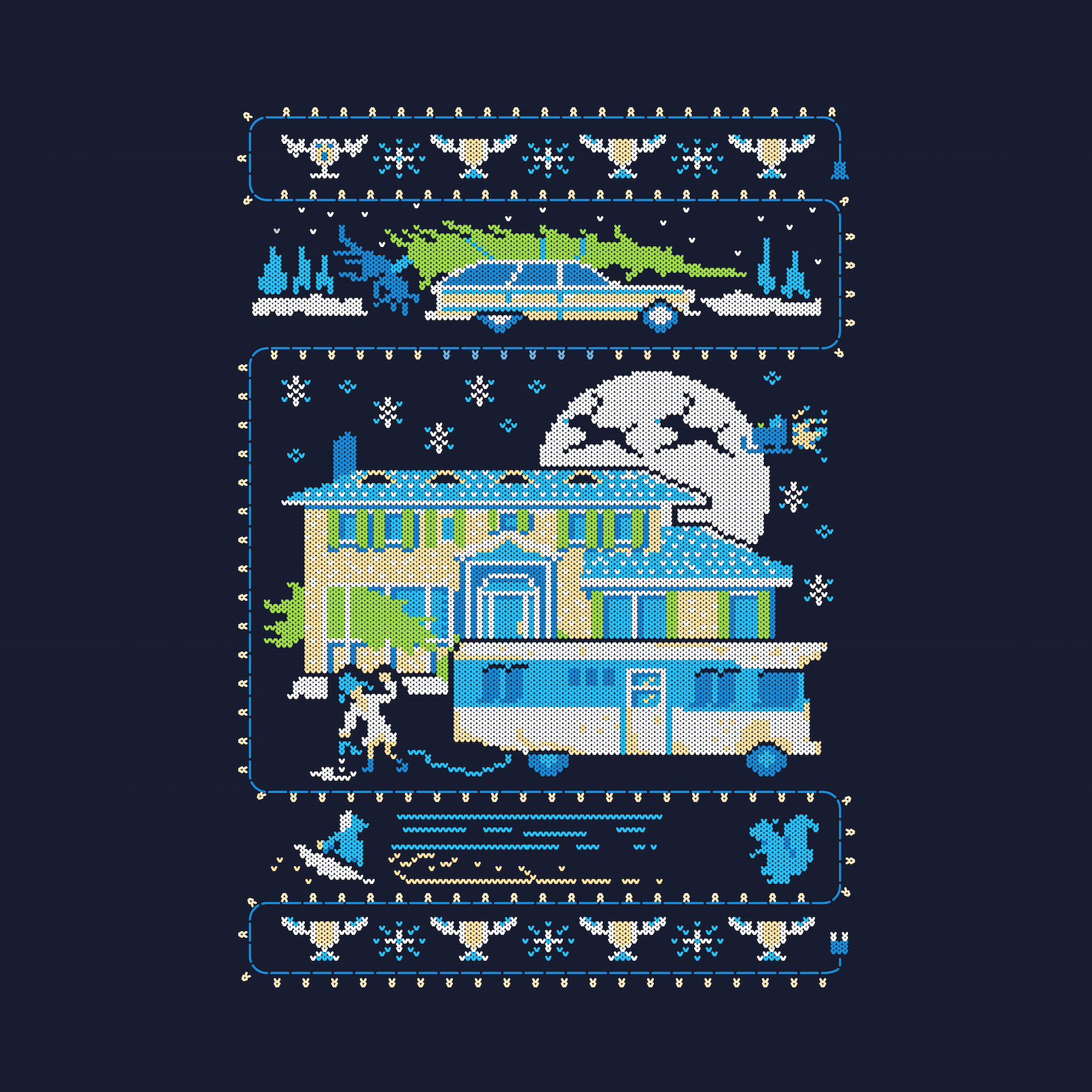 So ugly sweaters have been floating around for awhile, an extra boost coming when National Lampoon's Christmas Vacation hit theaters in '89. But it faded away a bit in the '90s, and not even Chevy Chase could popularize it into the craze it is now.
No, for that? We have the hipsters to thank.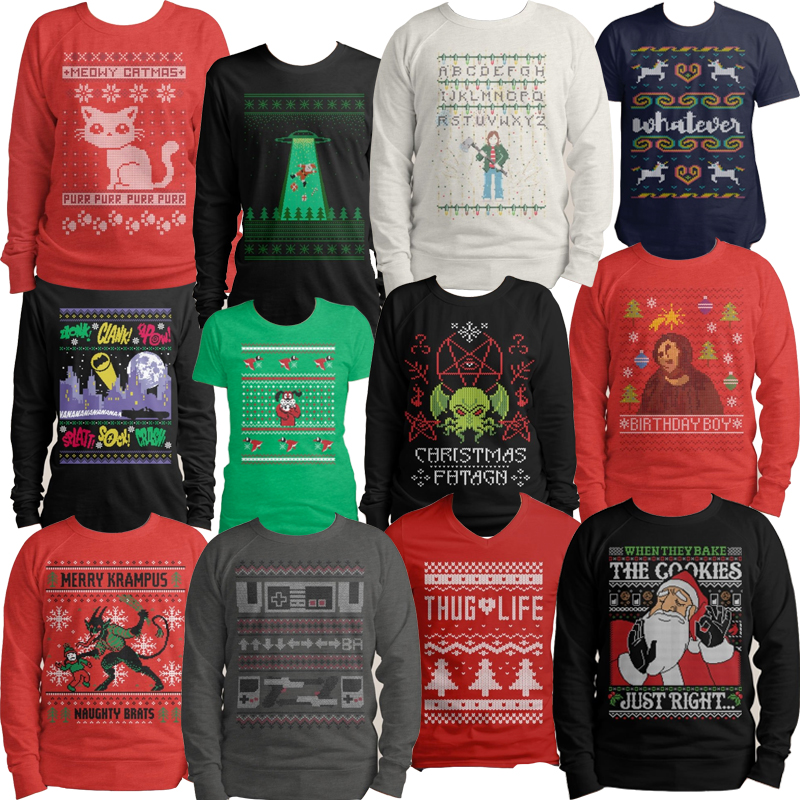 What really launched the trend into being is something straight out of a movie. Because, supposedly, it all began with one party. In the early 2000s, a couple of Canadian dudes thought it'd be fun to throw a bash where everyone had to wear ugly Christmas sweaters. What started as a small gathering for them and their friends has since grown into a huge tradition where hundreds of people gather in Vancouver's Commodore Ballroom for the annual Ugly Sweater Party (Parade). From there, it's spread to the U.S and U.K, as contagiously as holiday cheer. And now, here we are! There's even an ugly sweater day: December 18th.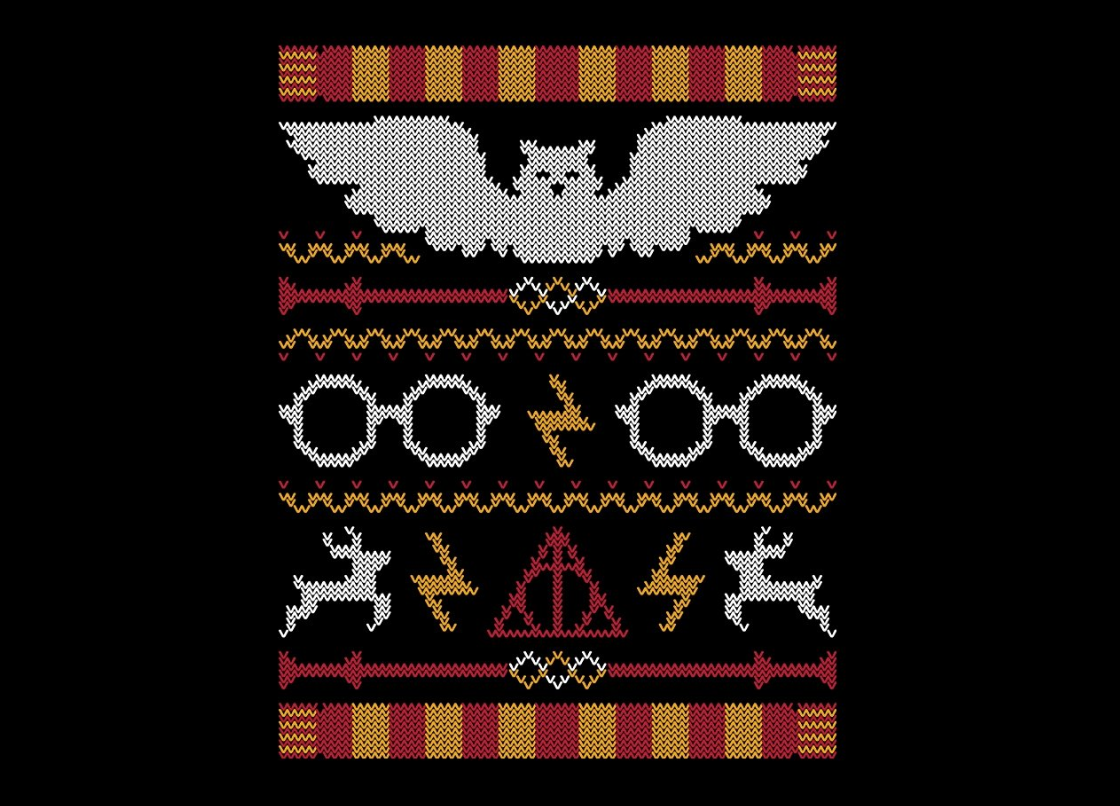 It's a pretty rad origin story. But if you ask me, I think there's a little more magic involved. Because around the same time, a little movie called Harry Potter and the Sorcerer's Stone also came out. And let's not forget Ron Weasley's Christmas present…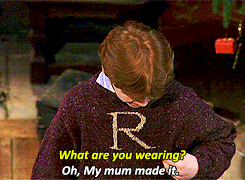 Just sayin'.
Ugly sweaters are worn ironically, which ironically makes them cool. And they're as fun as much as they are…kind of psychologically helpful. They allow us to let our guards down (The Wire). Everyone looks silly, so what better time to embrace the holiday spirit and just cut loose? And that's surely something to celebrate.
Shop the ugly christmas sweater (and tee) collection!