"I'm only gonna buy ONE…" Ahh yes, any pin hoarder collector knows the famous last words of pin shopping where 'just browsing' turns into 'just buying twelve'. The struggle is real…but man, is it worth it. Pins put the finishing touch on any outfit like…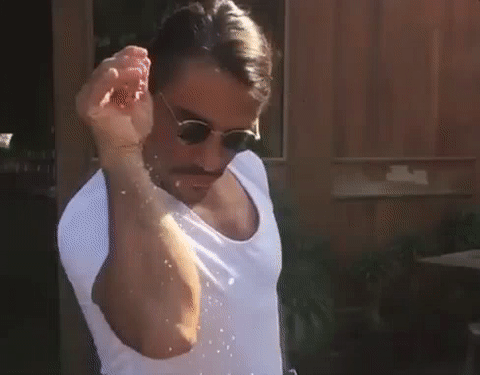 With our pin challenge going on there's about to be a whole lotta new pins to add to your collection, and we're stoked. But once you get your pins…what do you actually do with them? Instead of condemning them to the sad fate lost in that black hole of a junk drawer, here are a few different ways to rock your pins and give them a purpose. (And if you haven't jumped on our pins, jump on it before they're all gone!)
.     .     .
Accessorize your beanies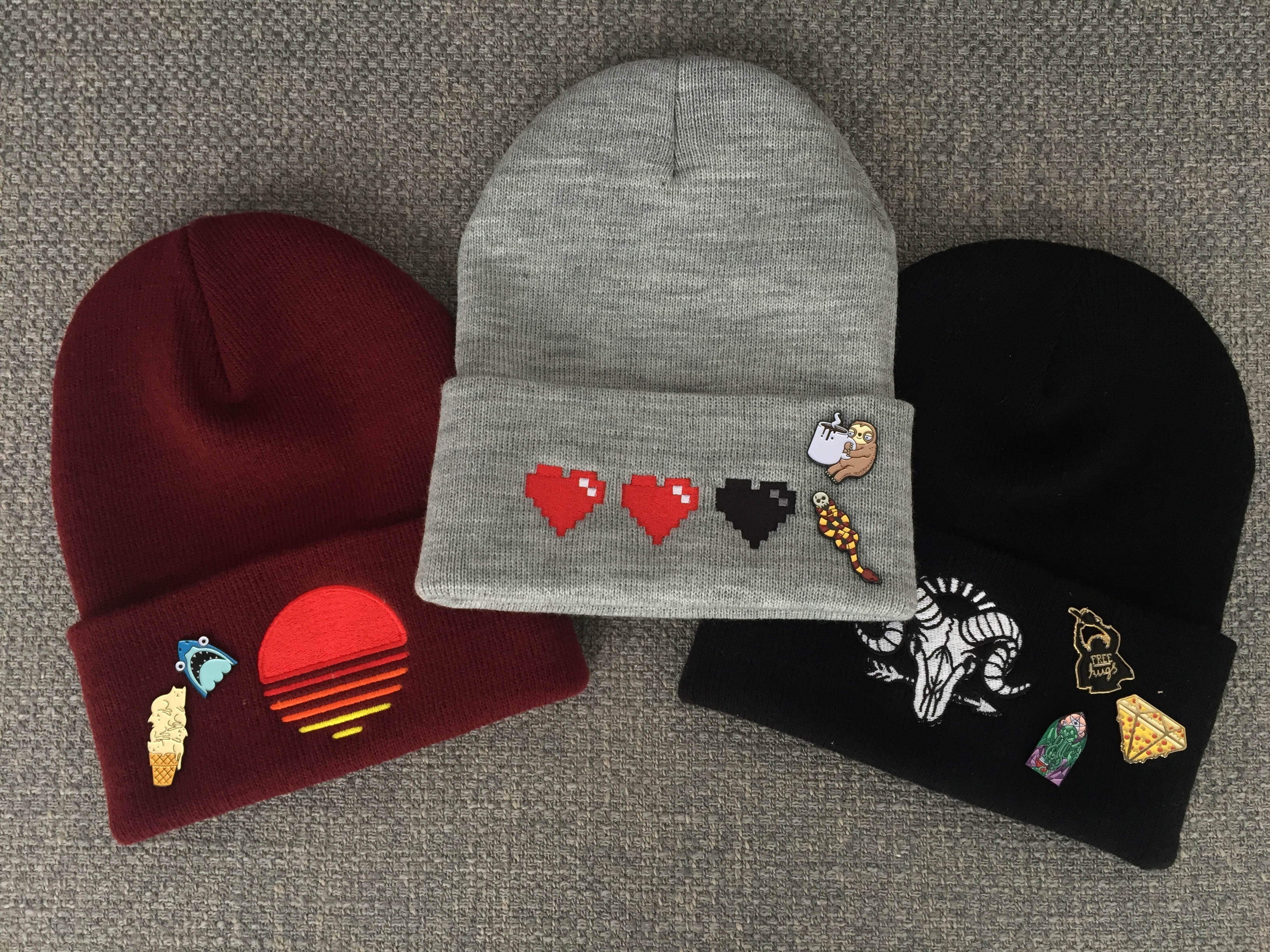 "Stick a pin in your beanie" is basically the modern version of "stick a feather in your cap." Not that sticking a feather in your cap is something you can't do today…just maybe make it a feather pin!
Suggestion – works best with cuffed beanies! That way you don't feel the back of the pin diggin' into your braincap. 
Make a DIY framed pin board decoration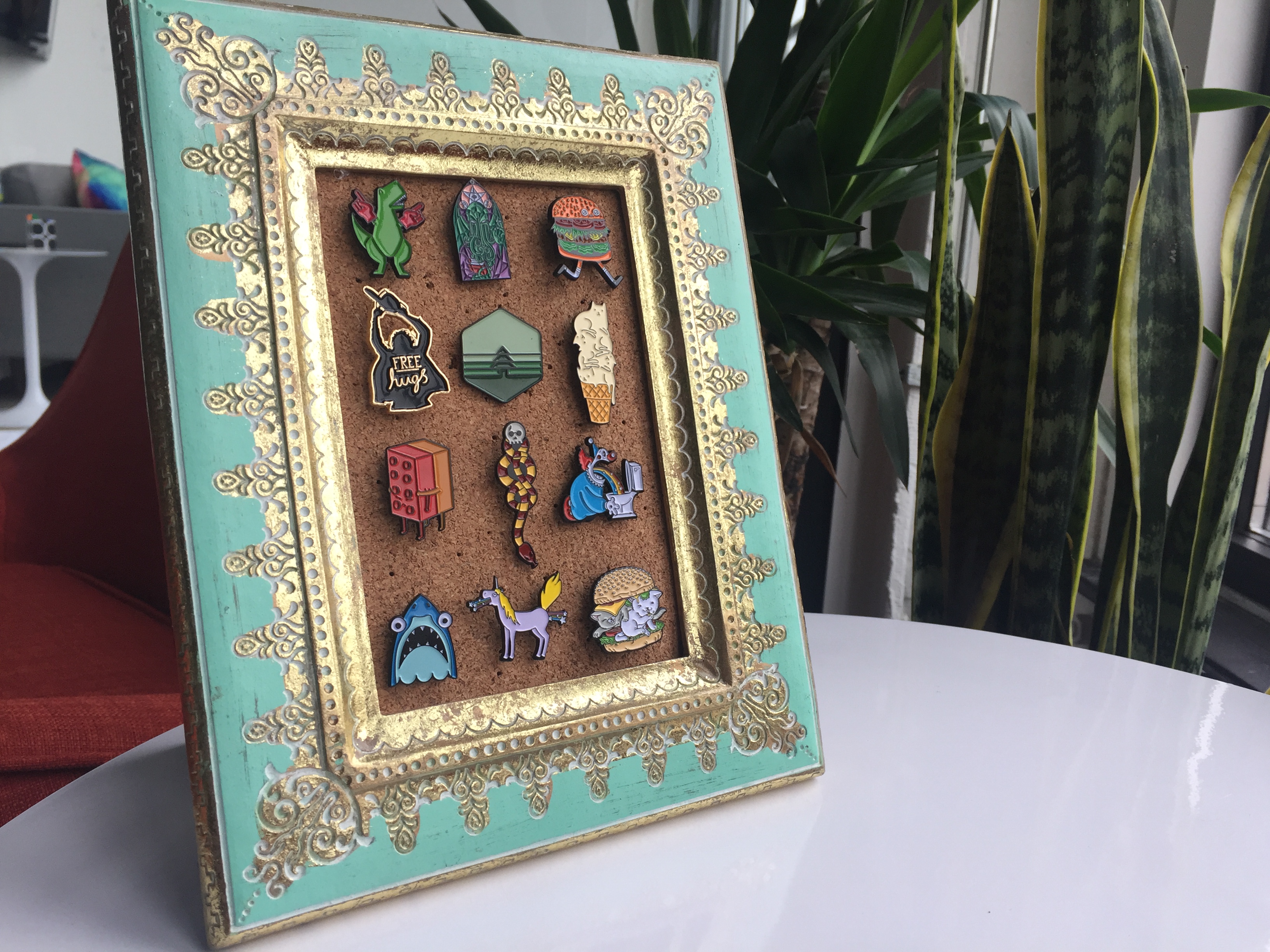 This is probably the most gratifying DIY project I've ever done for my room (and not just because it got 97 likes on my humble Instagram). I had my pins lying around all over the place, but a framed pin board gives you a place to keep 'em all and looks really dang cool.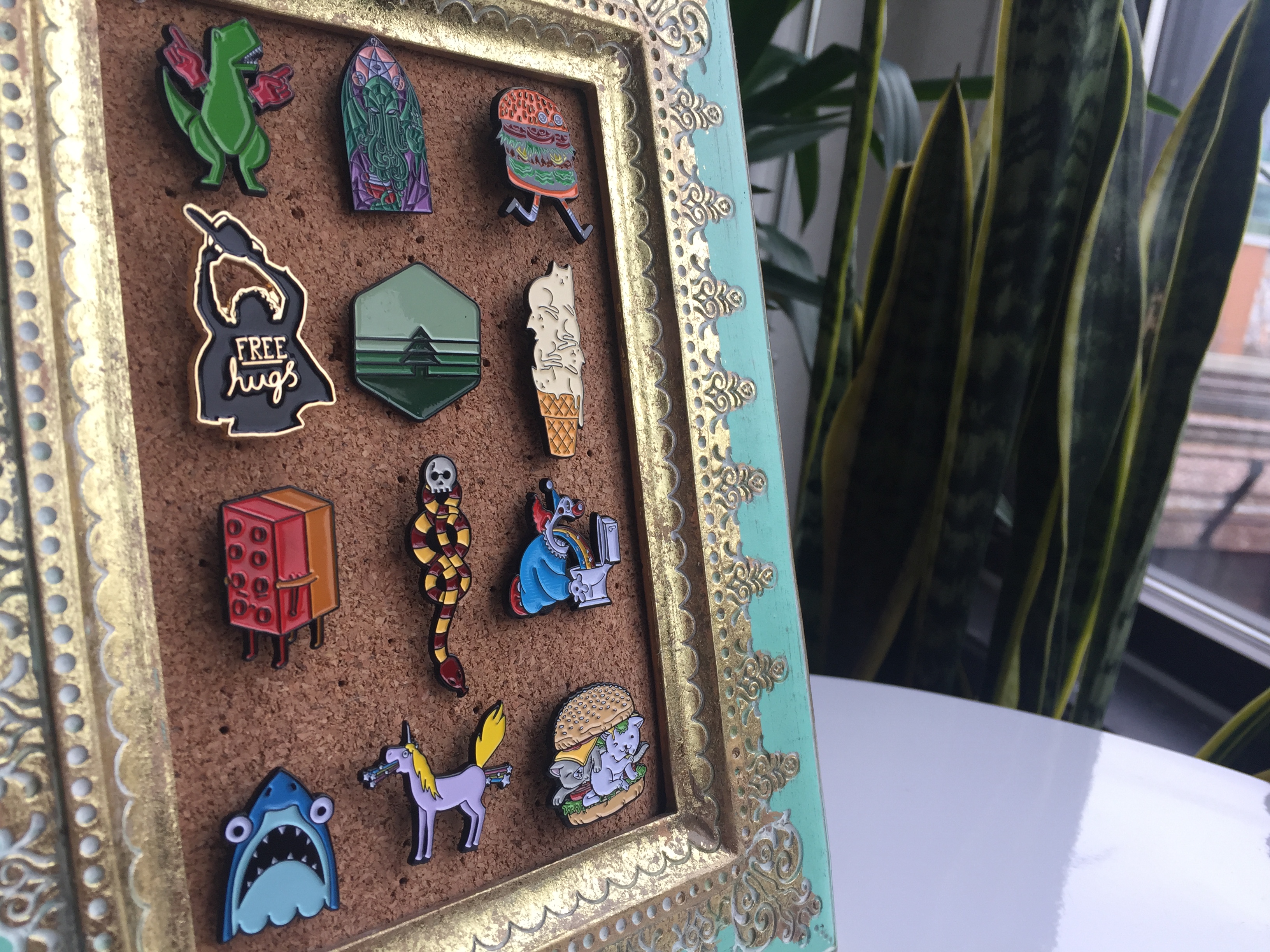 The process is simple:
1: Materials: Get a picture frame that you like and some cork board.
2: Get Crafty: Pop the glass and the frame backing outta that sucker (it's best to get a frame where the glass is removable and free-floating! I had to melt the glue on the back of this one to get the glass out, which I don't recommend! This should be an easy, hassle-free project).
3: Continue getting crafty: Cut the cork board to fit the frame. I used two layers of it, but you can also get a foam board for behind the cork board for extra support.
4: Decorate! Secure the back of the frame back on and voila ta-da! Get decoratin'!
Pin up your zip Pouches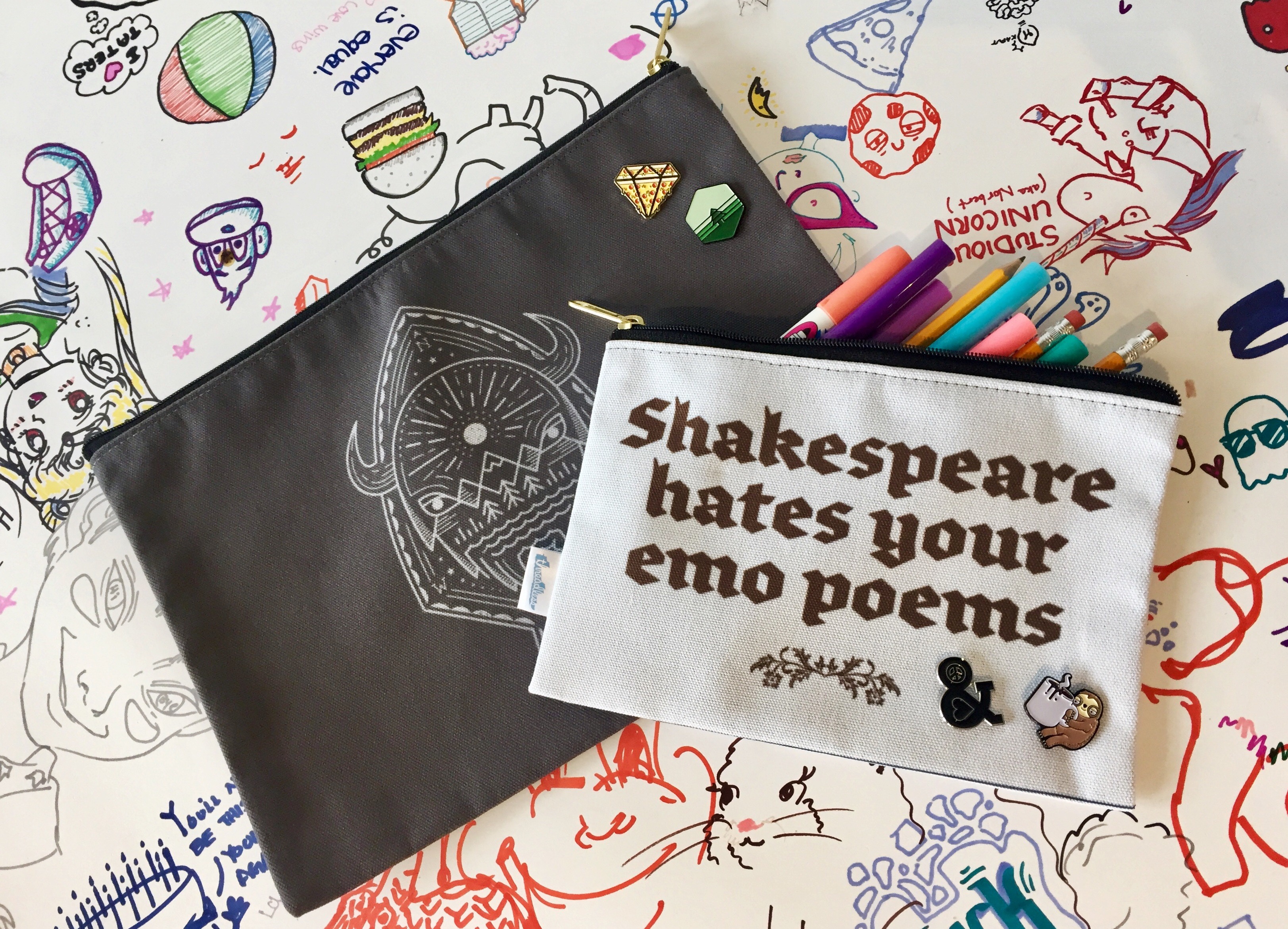 So you've filled up your headwear up with pins, your pin board is full…but your zip pouches, those are lookin' a little naked. Customize zip pouches and pencil cases with cool pins for added artsy-ness.
Deck out your denim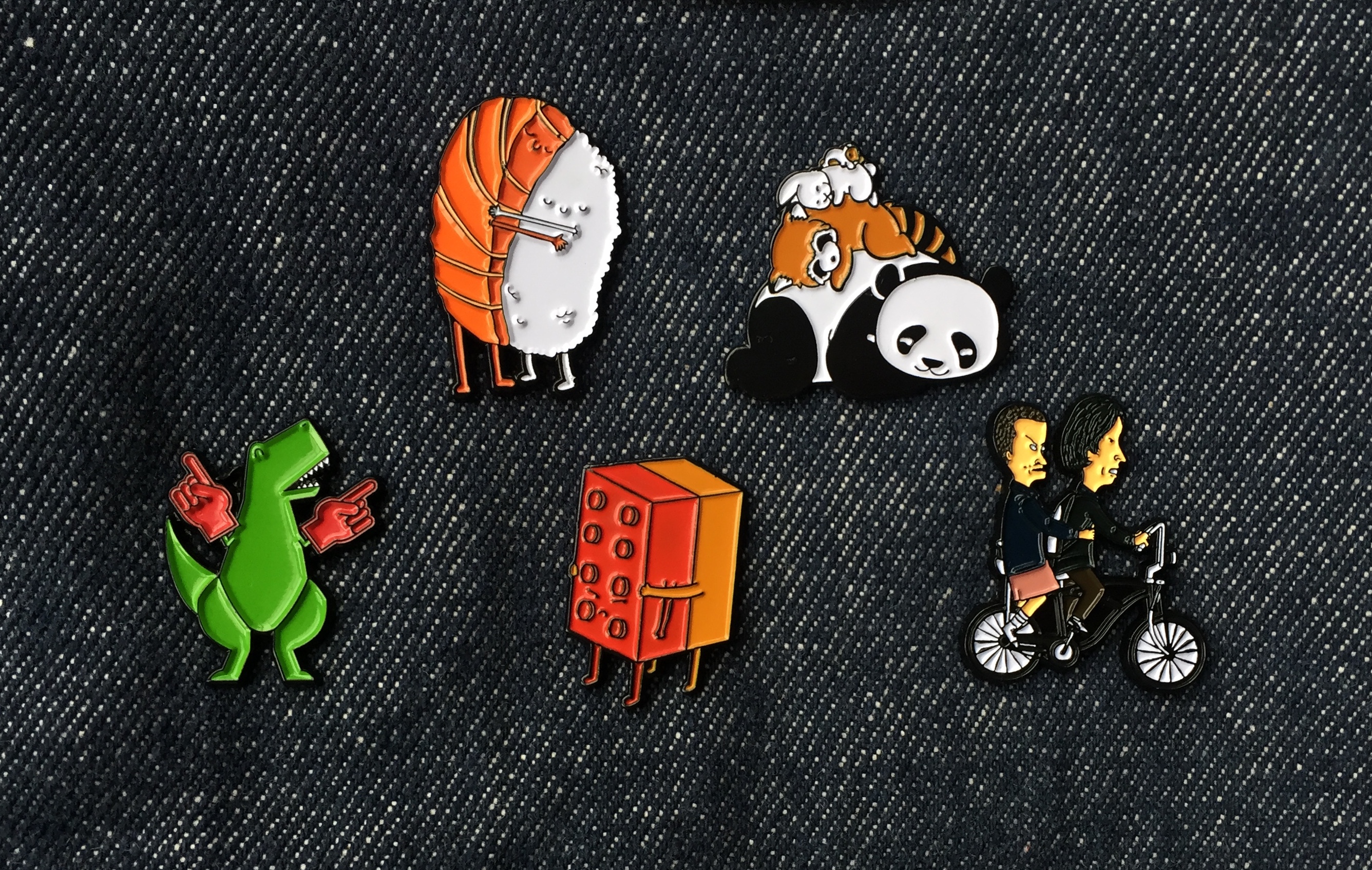 I mean, this is a given, right? Denim and pins go together like…well, like patches and denim! Cover your denim jacket or vest with some pin flair. If you have a denim shirt, hey, stick in a pin in the pocket! Stick pins in your jeans! (Actually don't do that, that sounds like it'll end badly).
Make Your Totes Awesome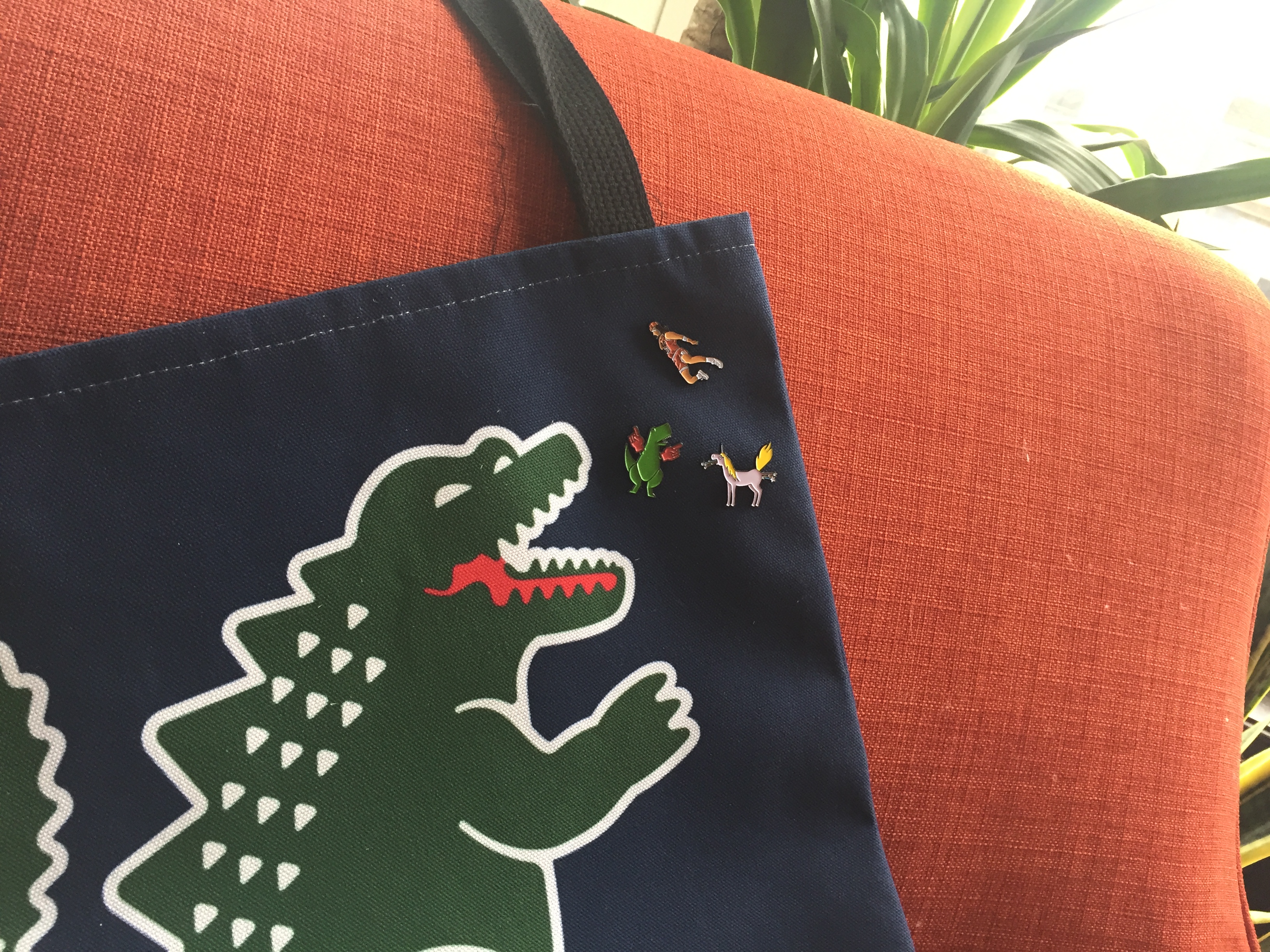 No tote is complete without a little pin detail. Cover your tote with rockin' pins! Although be warned, this can result in lost pins sometimes!
 Wanna see more awesome pins? Check 'em out here! Wanna MAKE some awesome pins? Enter the pin challenge now!