I have gone full-on crazy plant lady. Maybe it's the midwest weather heating up or our Greenery winner launching, but my room looks like it's been taken over by Fern Gully. And when I want to feed my leafy addiction, I head to Chicago's Asrai Garden. With an aesthetic like a mini natural history museum (right down to the taxidermy) and something new at every turn, this Wicker Park shop has an unbeatable aesthetic.
I asked Asrai Garden's badass owner Elizabeth Cronin for some tips on how to spruce up any space with plants and a natural touch, and found out more about how this hole-in-the-garden-wall got started. Check out the interview below!
.     .     .
First things first, tell us a little bit about yourself and about how Asrai Garden got started!
I was born and raised in Chicago by parents who worked and met in the Wicker Park neighborhood. I have only ever lived out of Chicago for 8 months in 1994/1995. I opened Asrai in 1999 after I fell totally in love with working with flowers; I had to be around them and was not happy in the florist job I had. I was young and dumb and decided hey, I'm going to open a flower shop & do it my way.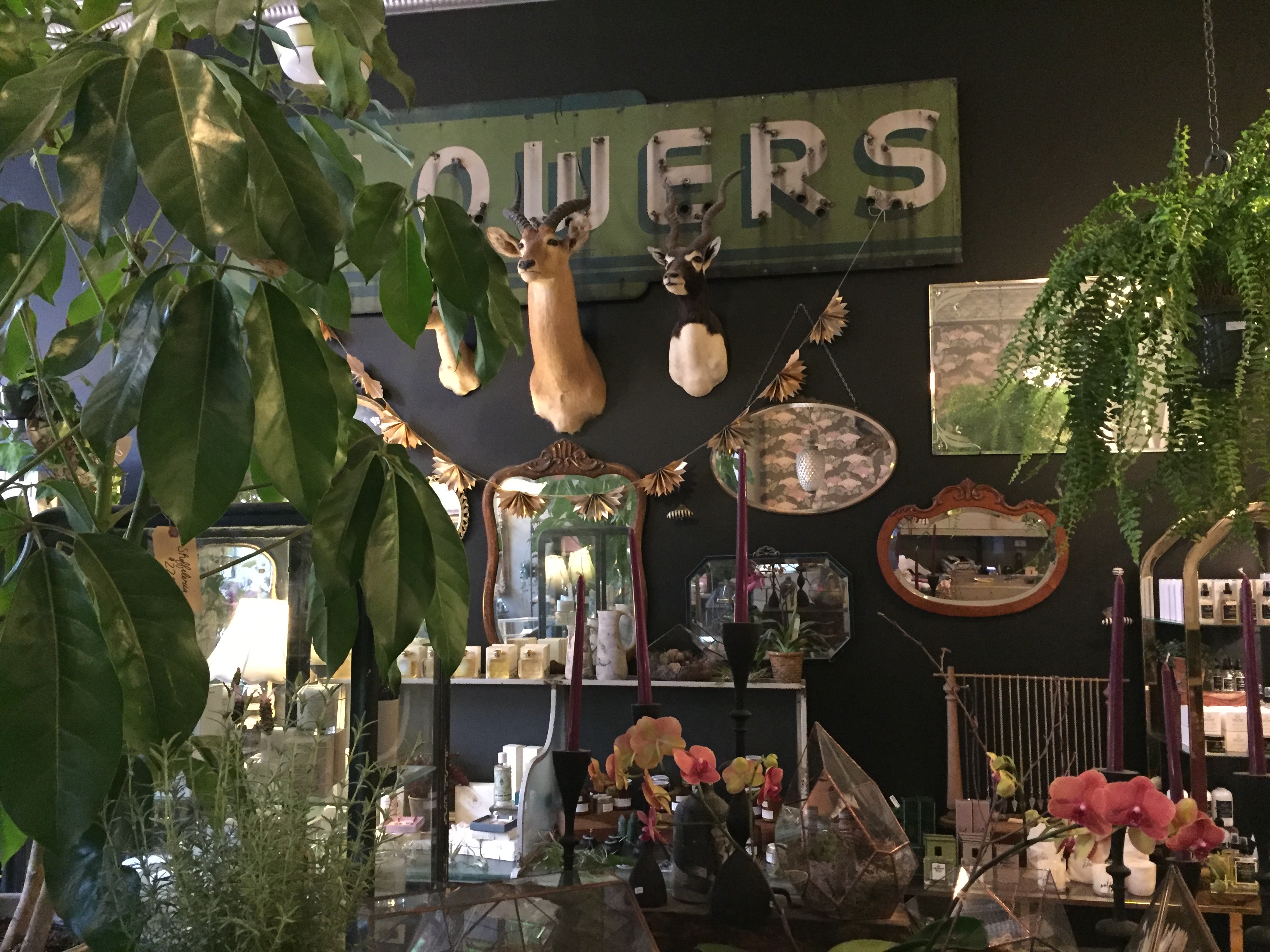 What would you call the aesthetic and style of Asrai Garden? 
This question is always so hard. Best I can describe is that it's a bit of a natural history museum aesthetic. Victorian/death/life/textural/neutral palette. I think I have always just been drawn to what nature provides.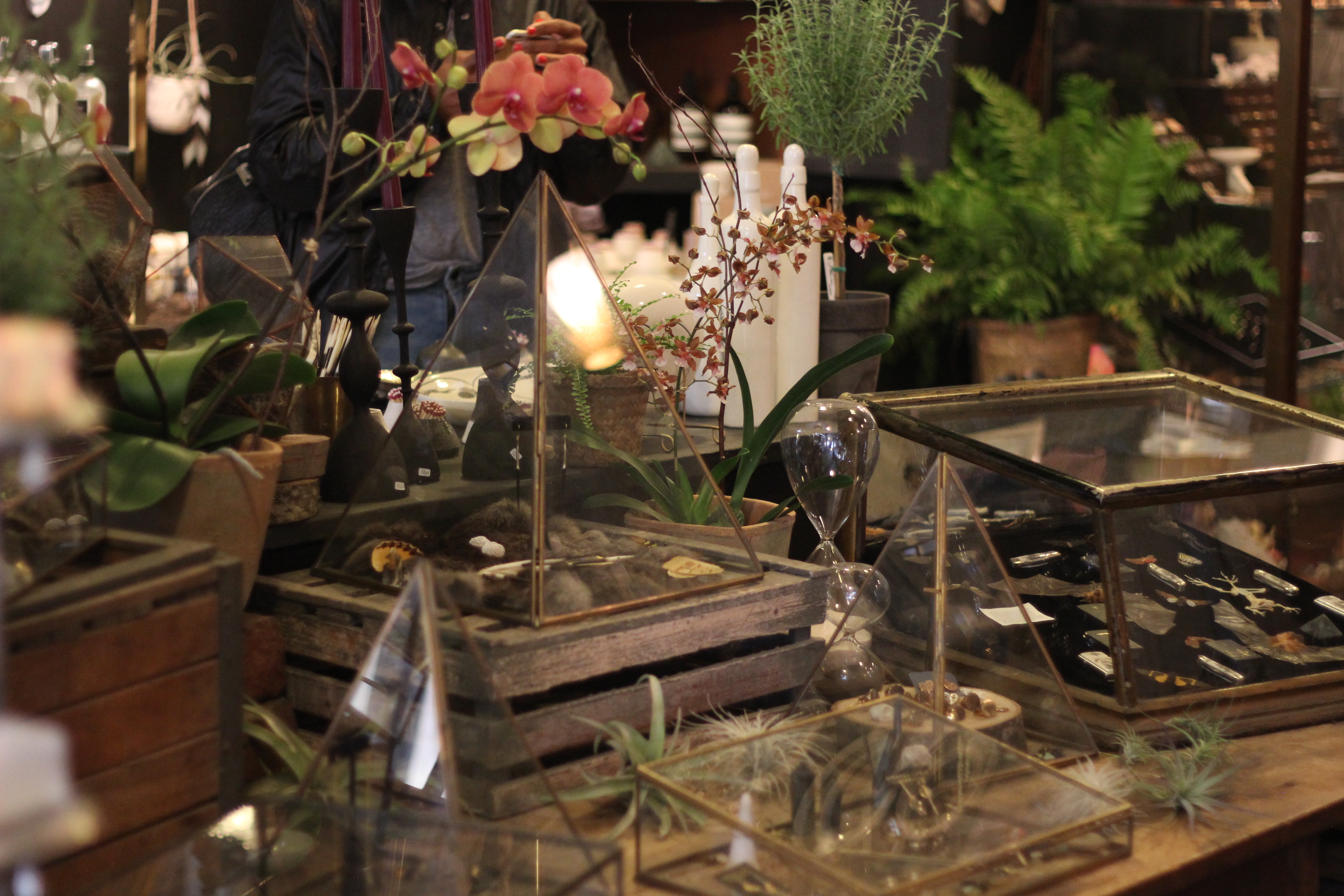 Asrai has tons of gorgeous plants but it never looks overwhelmed with greenery. How can someone decorate their own space with a ton of plants without it looking too much like a rainforest (if that's not what they're going for)?
The only reason it doesn't look overwhelmed with greenery is because we do not get enough natural light to do that. I would prefer it looked like the fern room at the Garfield park conservatory.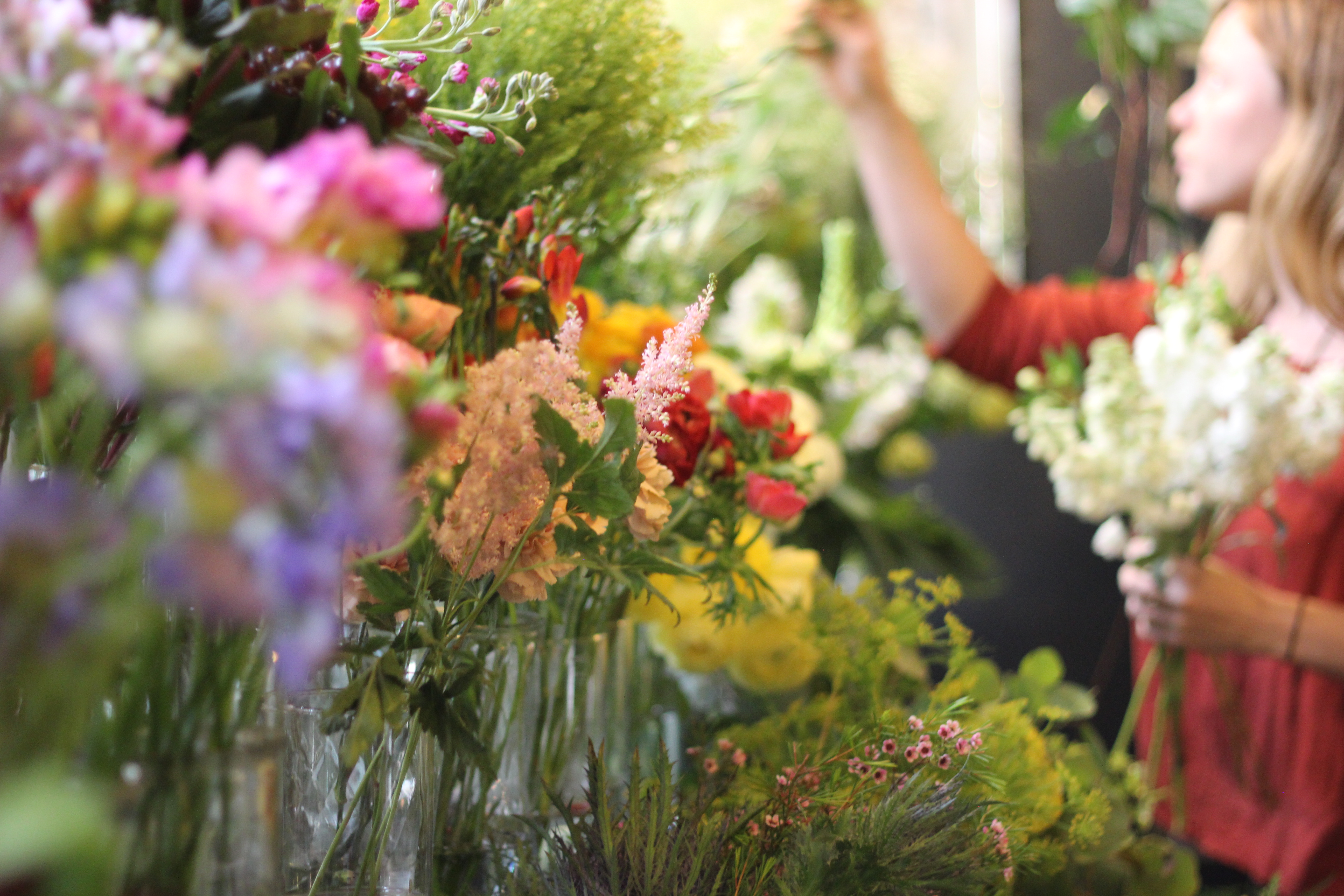 Every time I come into the shop, it always looks a little different! Do you approach decorating your home space in a similar way to how Asrai is decorated? 
Ha, yeah…my house looks like a mini Asrai for sure and yes, I re-arrange things all the time. I am a maximalist. Trying to thin out all my "things" these days but I have piles of pinecones/crystals/rocks/seashells everywhere. I have gotten better and made a bit more space, but I can't really help it. There are things everywhere both in the shop and in my home. Best design tip I have is put plants EVERYWHERE. Nothing will make you happy like green in your space!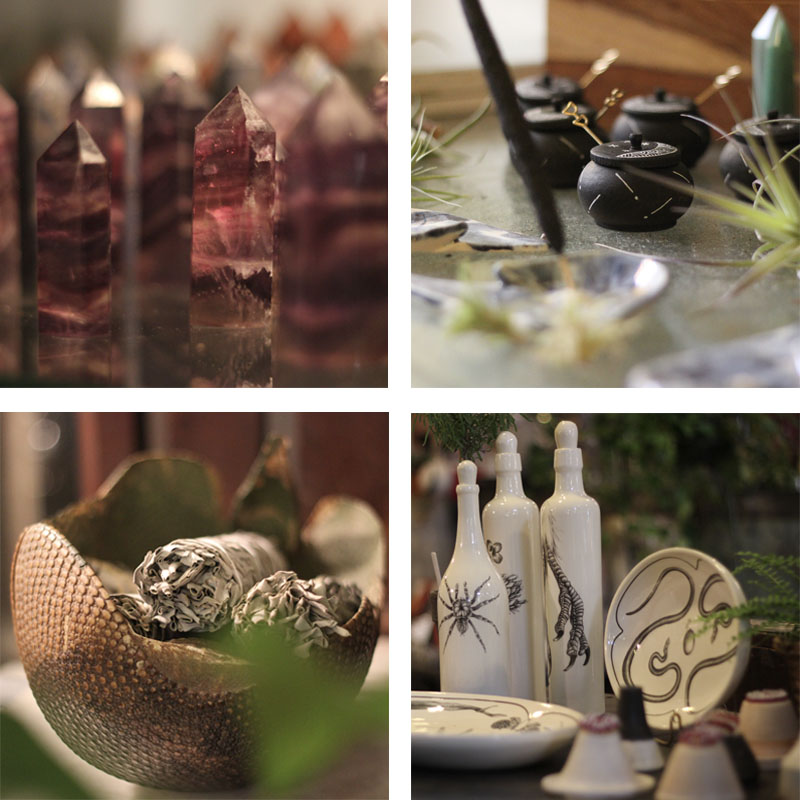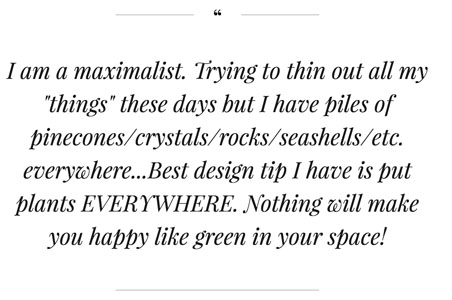 We have lots of artists building their own brand with Artist Shops – what are your social media and business tips when it comes to building an audience and keeping a consistent aesthetic?
As far as keeping a consistent aesthetic…I keep the shop & social media reflecting who I am and what I care about/find beautiful/believe in, and that just happens. I think the number one thing is only open a small business if it is your passion & your true love.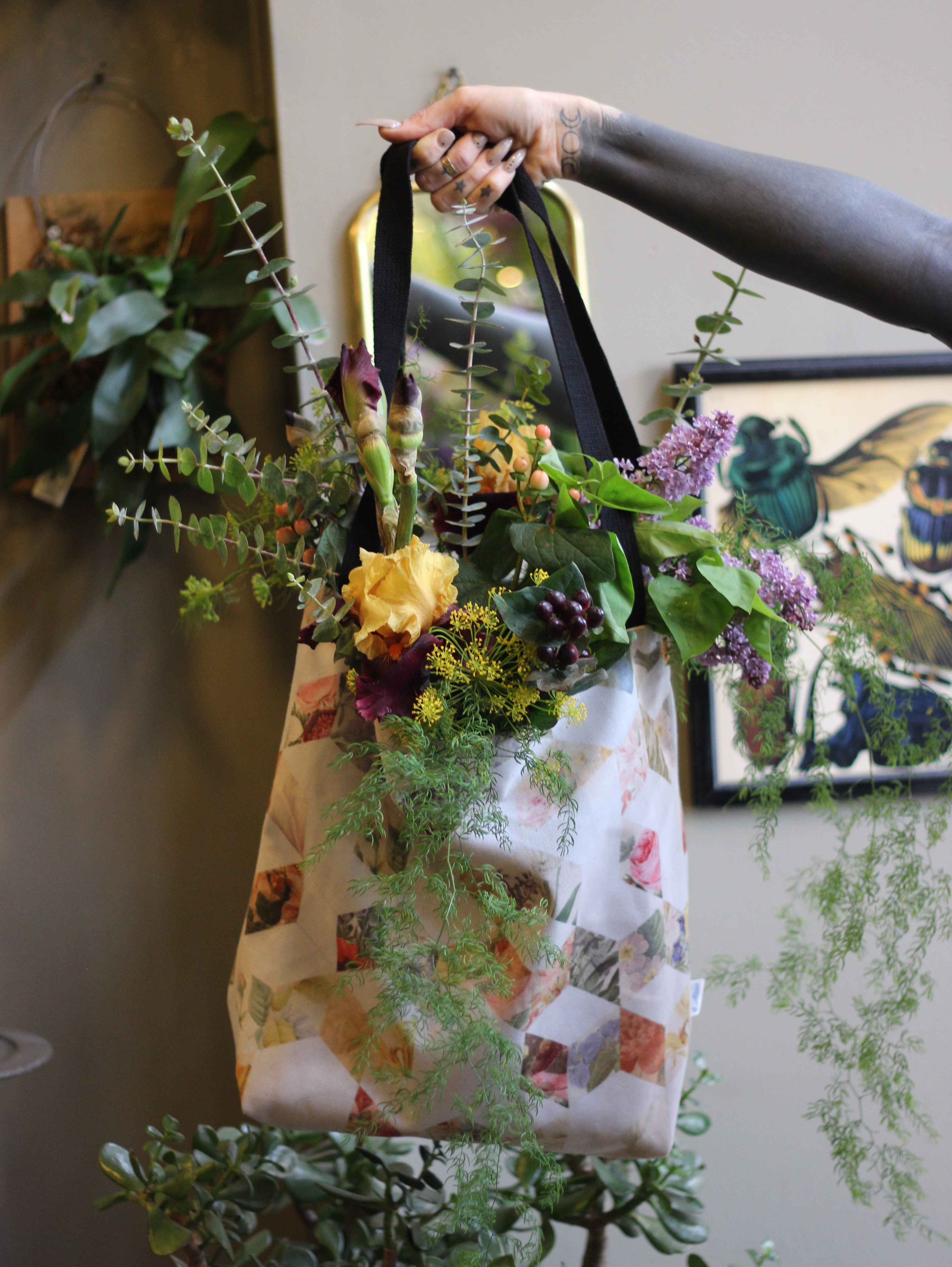 If you were going to pick out a Threadless design to match your aesthetic, which one would you pick? 
I would have to say this design (below!) is the closest. I wear only black but usually have a random tropical hat/umbrella/accent of some type.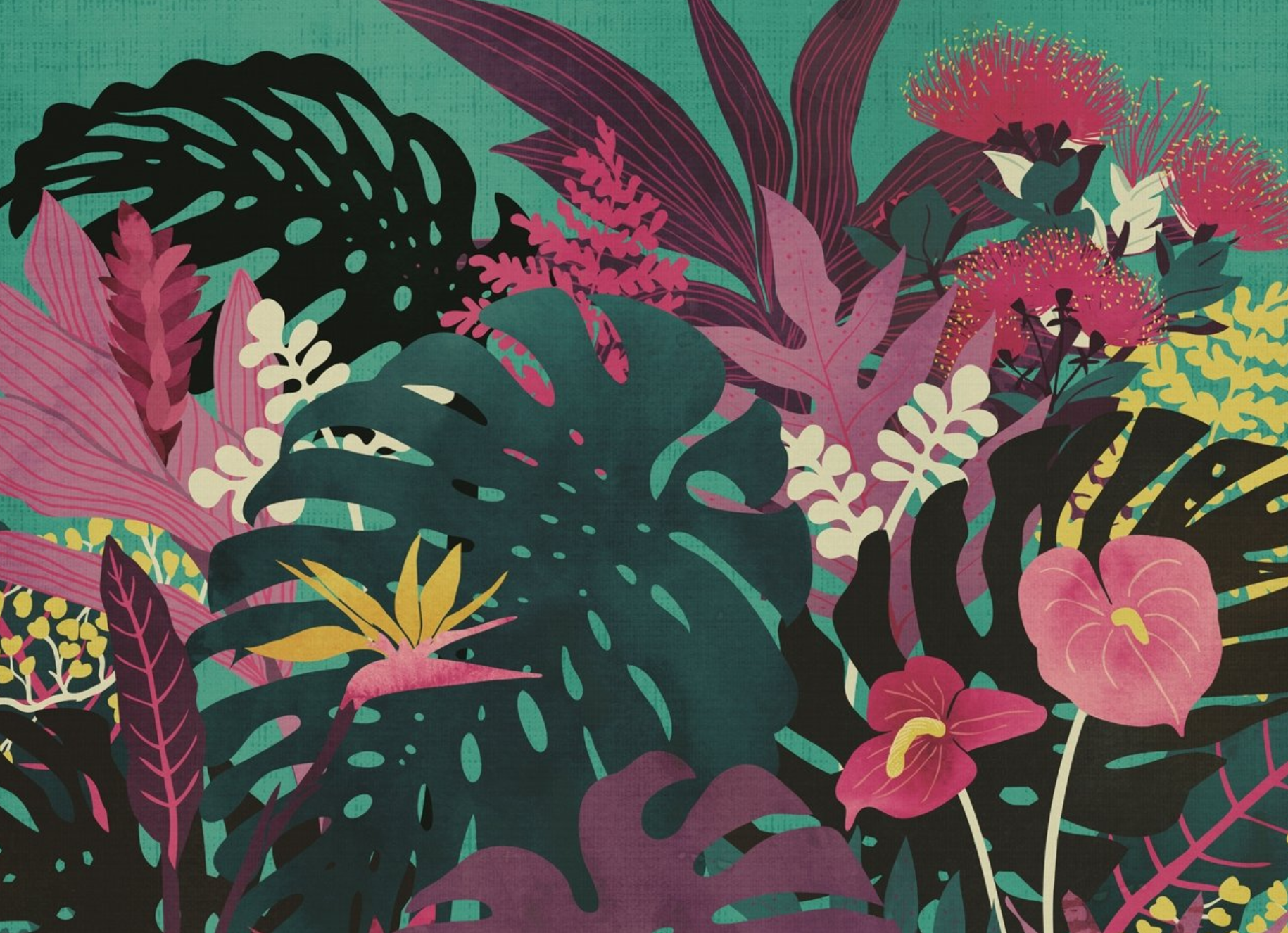 Where can people find you on the interwebs?
People can find our web-shop & site right here and they can find us on Instagram @asraigarden.
Shop more floral designs here!