With some artists, it's easy to figure out what inspires them right away. With others, it can be a surprise. And comic creator Mari Ahokoivu is a perfect example. You would never guess by looking at this Finnish Artist's colorful art and magical comics that one of her greatest inspirations is – drum roll – the horror genre. But when you delve into her spooky movie monster themed Inktober art and upcoming fantasy and Finnish folklore-inspired comic Oksi, you can see how her cute style and dark inspiration blends perfectly into a cohesive genre all her own.
We talked to Mari Ahokoivu all about her favorite horror stories and movies, what she typically writes comics about, and her artistic philosophy. Peek at her multi-faceted style below!
.     .     .
First things first, tell us a little bit about yourself! Go-to books/podcasts/movies? Favorite pizza topping?
I'm a comic artist and an illustrator from Finland, living in Denmark. I apologize if I make some stupid mistakes with English, it's just because my head is trying to cope with Finnish, Danish, English, and French (which I'm trying to learn) at the same time! I love languages, but they make my head dizzy. :D
I love to read, see, and listen to different genres; I love both underground and mainstream. My favorite books include 1984 by George Orwell and 2001 a Space Odyssey by Arthur C. Clarke, my favorite movies are Mad Max: Fury Road, Nosferatu, and Clueless. I'm obsessed with RuPaul's Drag Race and I've been listening to a lot of And That's Why We Drink when I work. I approve of and celebrate pineapple as a pizza topping.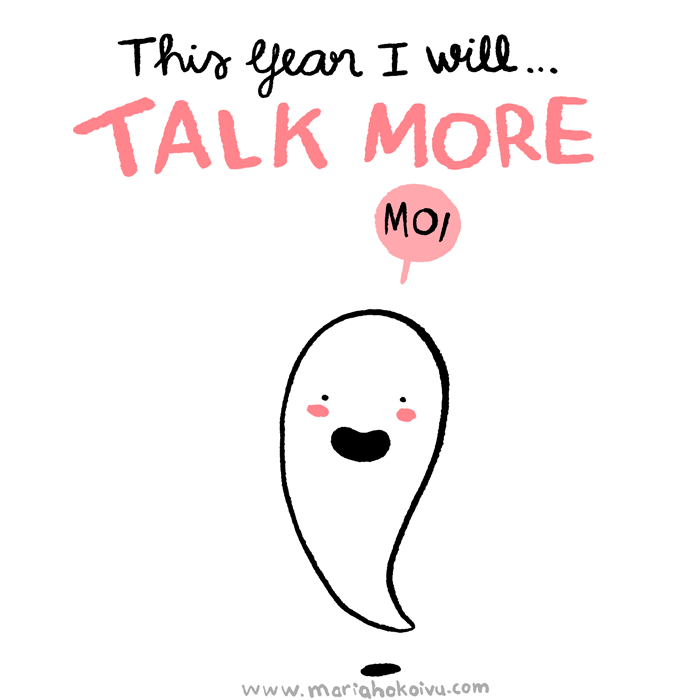 What's the art scene like in Denmark? In Finland?
I don't know much about the art scene. My background is in comics and I've been trying to cross over to illustration now. It feels like the comics and illustration scenes are very active in both countries. I've fallen out of the scenes a bit now since I've been trying to finish a big project, but I'm trying to get back to getting to know the other artists and their works now. I feel that artist communities are so important because the work itself can be a bit lonely.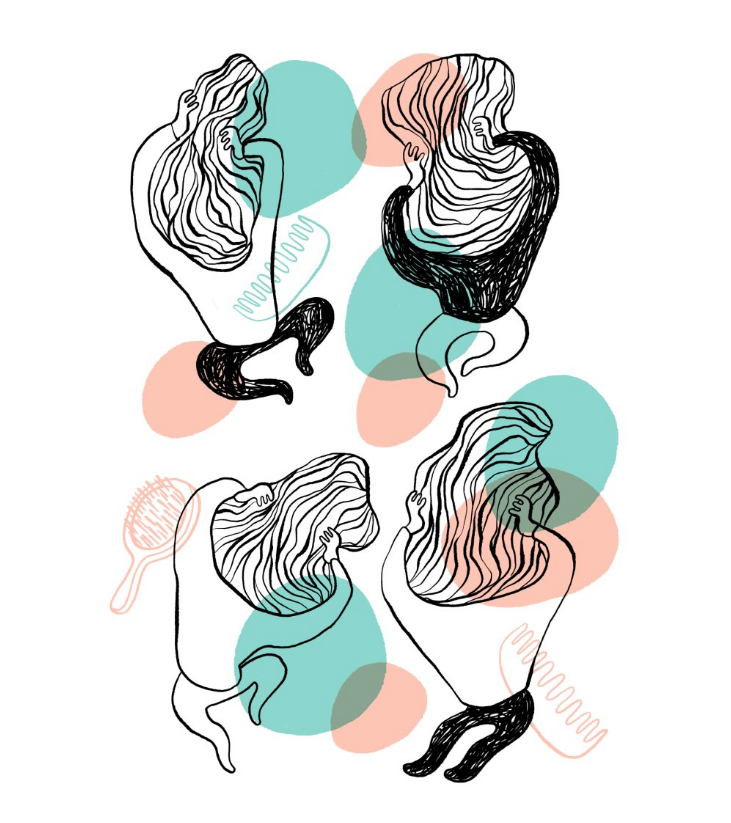 What are your tools of the trade?
I mix traditional hand-drawn and digital drawing in my work. Lately, I've been leaning more towards completely digitally drawn things (I use Cintiq drawing board) but I love to get my hands dirty with ink and watercolor too.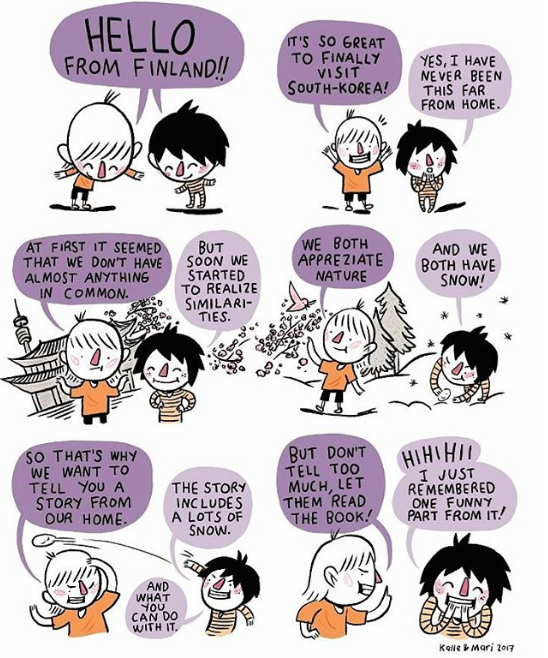 What do you typically create comics about? Any big comic projects you're working on now?
Well, actually the reason why I haven't been posting new designs for a while to my shop is that I've been busy finishing a big graphic novel that I've been working with for about five years! It will come out in Finnish (with English subtitles, a special thing we do sometimes in Finnish comics knowing there are not so many people who can read Finnish) in September. It's called Oksi and it's a fantasy story mixed with some bits of Finnish bear mythology.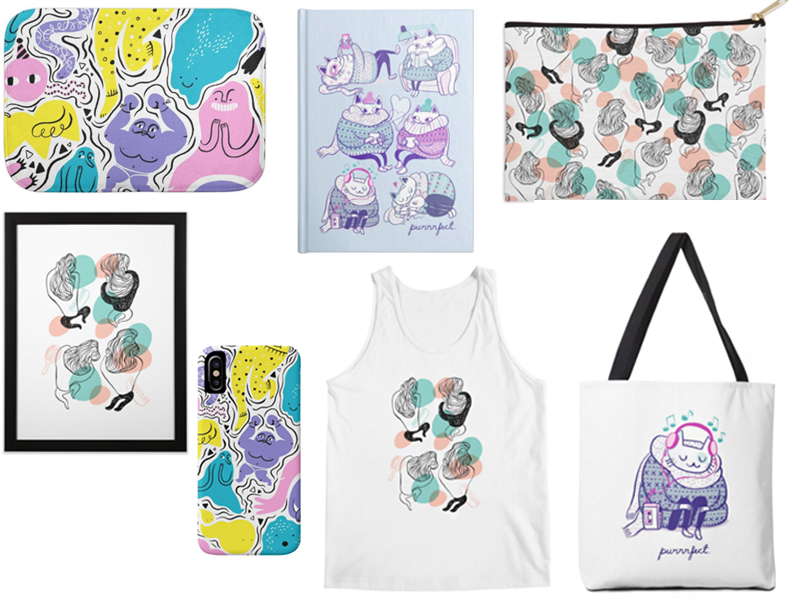 Tell us a little bit about the designs in your Artist Shop! Is your cat series from a comic or just for fun?
I did the Purrrfect-cat series just for fun! I had drawn these little cats to my sketchbook and thought they might be good as a design. It was my first series of illustrations I've done for my Artist Shop.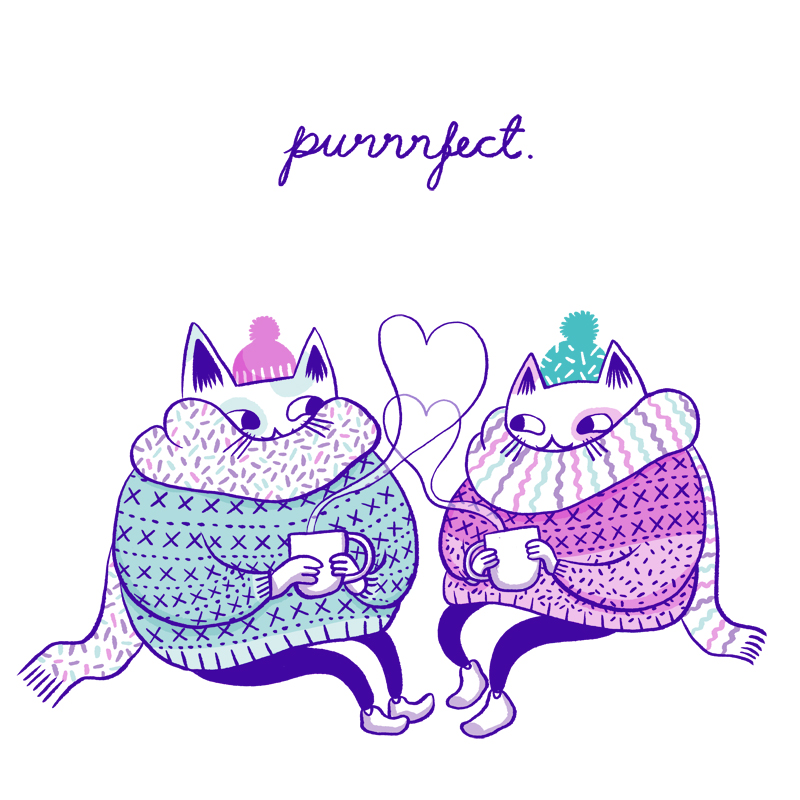 On Instagram, it says that your design "All Party!" was inspired by the '80s – is that decade a big inspiration for your work?
I love the colors of the '80s, but there's a lot of other decades that inspire me too. I like looking back to get inspiration for the future.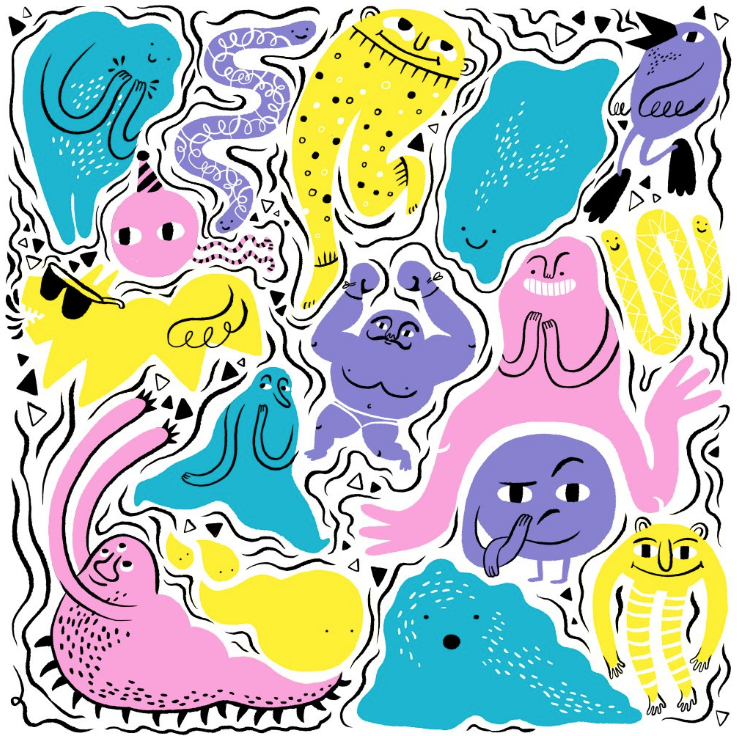 Your Instagram bio says that you love horror stories, and your art seems to combine a lot of cute and sometimes a touch of creepy! What inspires you about horror stories? What are some of your favorites?
I like my horror with a bit camp, to be a bit fun as well as scary. I'm not that into splatter or jump scares. A perfect horror movie for me consists of a clean story, a bit of cultural commentary, some supernatural elements, scary atmosphere, and a dash of camp.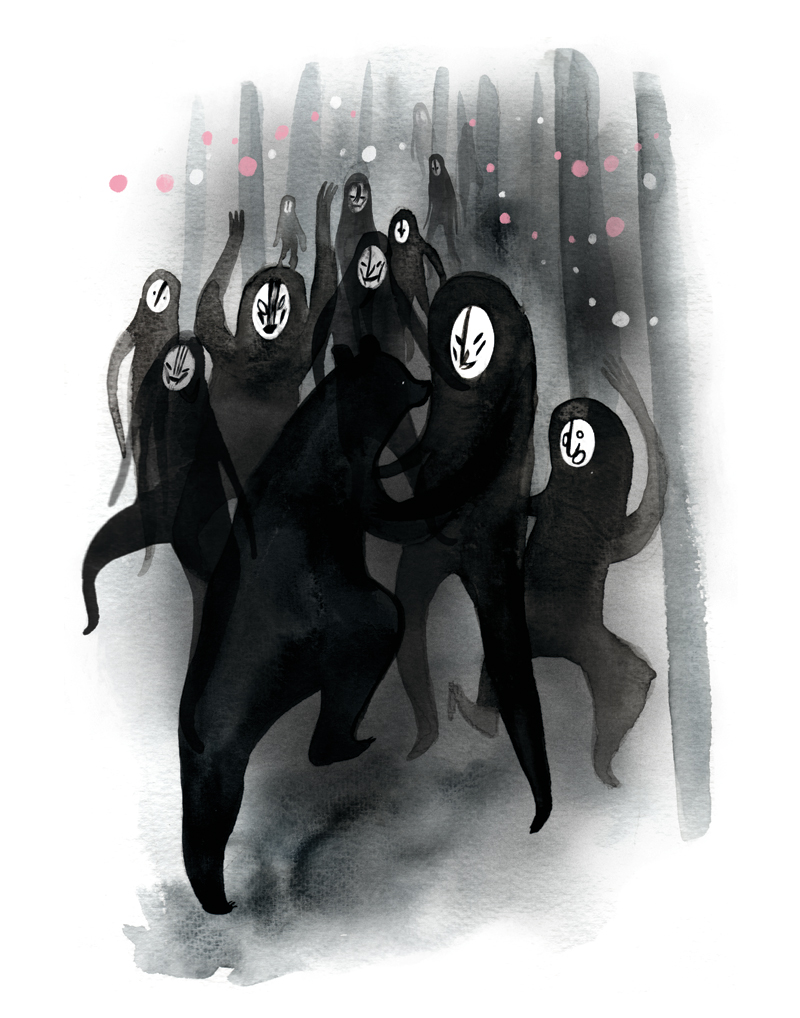 My all-time favorite is the old Nosferatu film from the '20s, I also love Romero's Night of the Living Dead and Dawn of the Dead. A Nightmare on Elm Street movies are really fun to watch and I just finished all the Chucky movies, which were surprisingly entertaining. I also love 2014 film, It follows. There have been some really great new horror movies recent years, which I'm really happy about.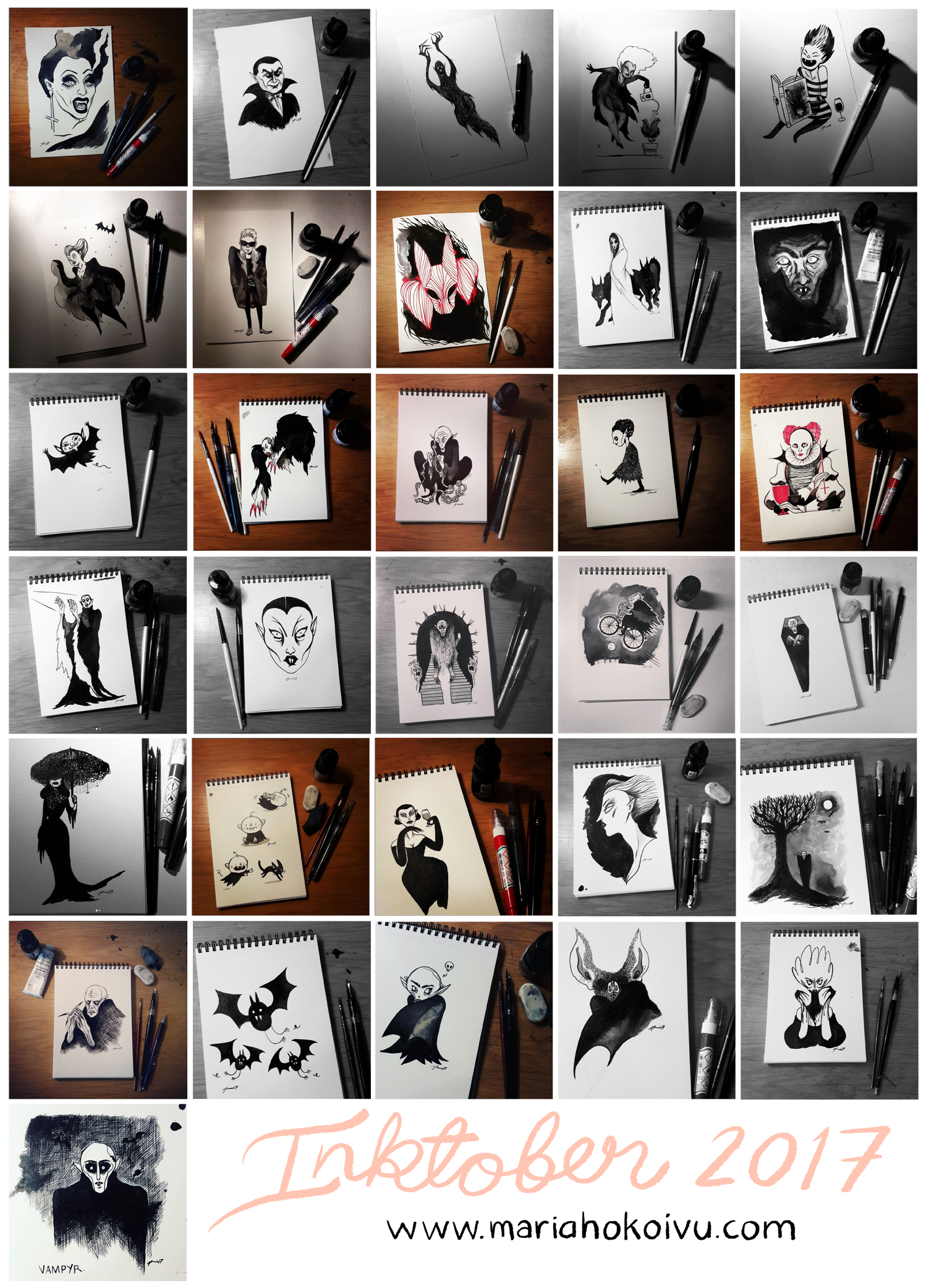 What's your artistic philosophy?
I try to remember to enjoy my work. If I don't get any joy out of illustration work, I could just as well do something I'd get proper pay from! I want to evolve, try new things and test my limits.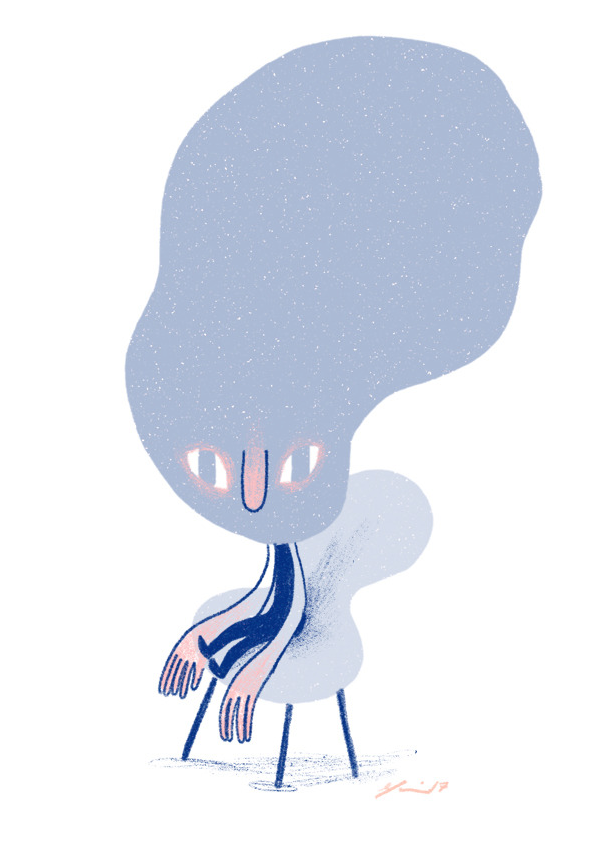 Anything else you'd like to share?
I'm going to be releasing new designs soon again, so stay tuned I guess!
You can find me at:
Artist Shop
Instagram
Website
Twitter
Facebook
Pinterest
Don't have an artist shop? Start one now!