"Houston, we have a problem."
You've heard of the man on the moon. But what do you think about the man (or woman) IN the moon? Besides the fact that it makes this scene from It's a Wonderful Life slightly unsettling:

A good Optical Illusion should make your brain go "alksdjgsd." And Digital Carbine's winning design for our "Optical Illusions" challenge has forever changed the way we think of the crescent moon from just a rock in the sky, to a portal to another world.
We talked to Carbine about their winning design, space (the final frontier), and their unique style. Check out Carbine's answers below!
.     .     .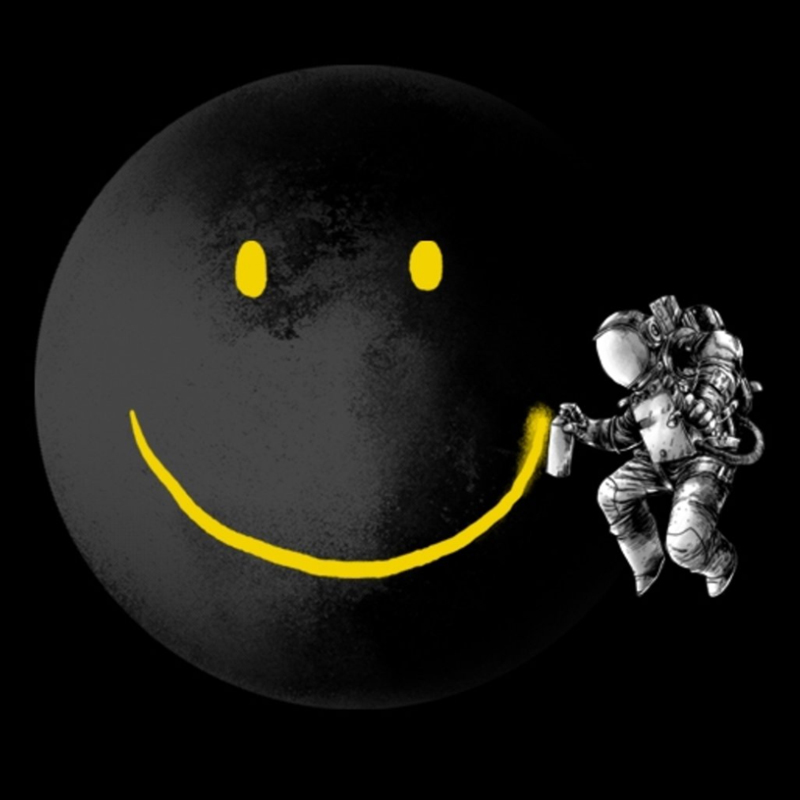 You've got a pretty awesome "space" theme goin' in your designs. Are you a fan of the cosmos and its mysteries?
First, thank you for choosing my design be a winner in this challenge, I'm really happy! And yes, I really like the cosmos and mystery. Because I have only little knowledge about it. The rest, there are still many mysteries unknown yet.
Your art has such a beautiful, dreamlike look to it – what inspires you?
There is a lot that inspires me – everything from music and movies, as well as surrounding environments or daily activities of people around me
This challenge seemed like a natural one for you – you have such a theme of surrealism in your art. Is surrealism a theme you like to explore?
For me, all themes are interesting, especially the space theme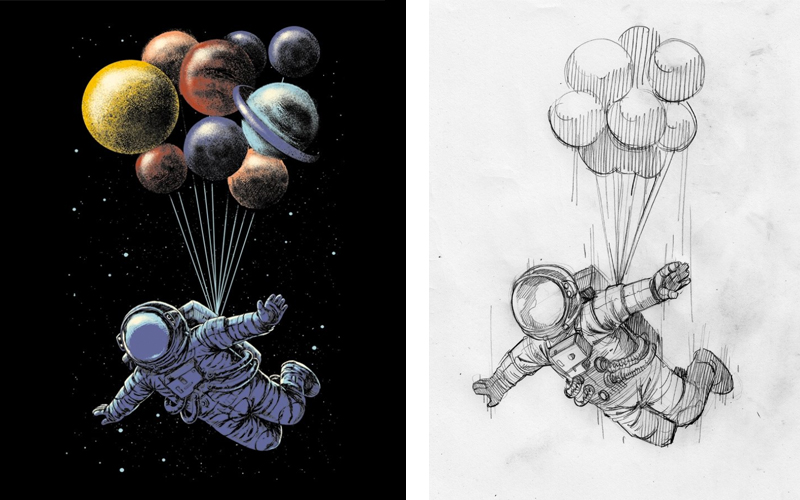 How did your style develop? 
Actually, I don't put my art in a particular style. Because of that I often learn a new style. I think that's where my art style evolved.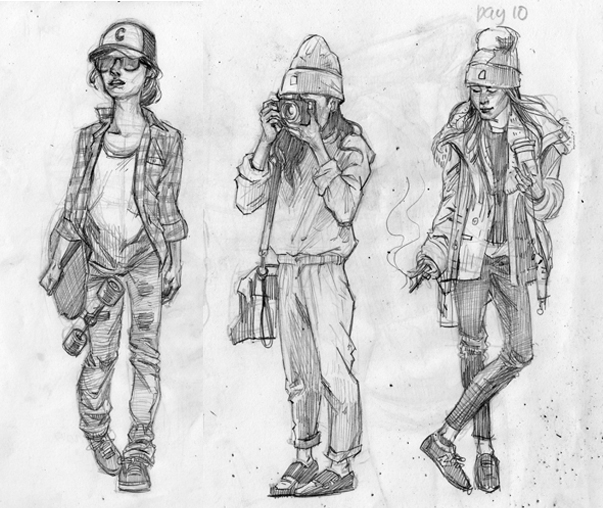 Are you self-taught?
Yes. I taught myself. I learn from my brother, friends, book or tutorial. Not from formal schools of art.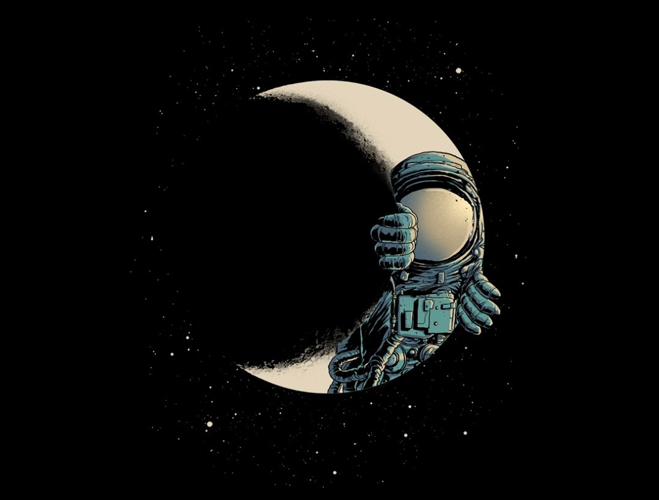 Are you an illustrator full time or do you have a separate day job?
No – being a full-time illustrator is more fun :)
I see you've submitted similar designs to your winner, "Crescent Moon." What do you think drew people to this one so much?
Well, sometimes I look back and opened my mind to add a something new to my old work, and one of them this happened to "Slideshow" design (middle design in the image below). I chose this design to be developed, because I know a lot of fans of astronauts and space here.

Who are your art heroes?
I have lots of art heroes. But the one I most like is Katsuhiro Otomo.