What's the only thing better than giant epic kaijus like Godzilla? Micro-sized versions of those monsters that are adorable and awesome. And the winner of our Absurd Retro Packaging challenge, artist (and kaiju super-fan) Pigboom (@Pigboom2014) perfectly combined adorability and badassery in a design that totally makes us wish we had a super realistic Godzilla costume. Because let's be real; if we did? We'd be doing this all day with matchbox cars and legos: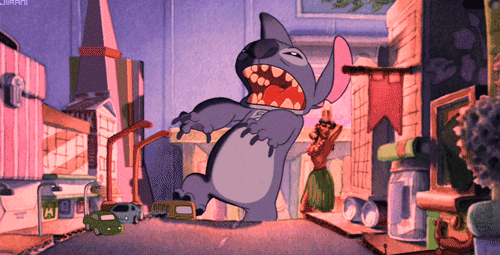 We talked to Pigboom about the process of creating this design, checked out some of the other kaiju battle play costume sketches (but wait, there's more!!), and of course, asked who would win in an epic kaiju battle. Check out the interview below!
.     .     .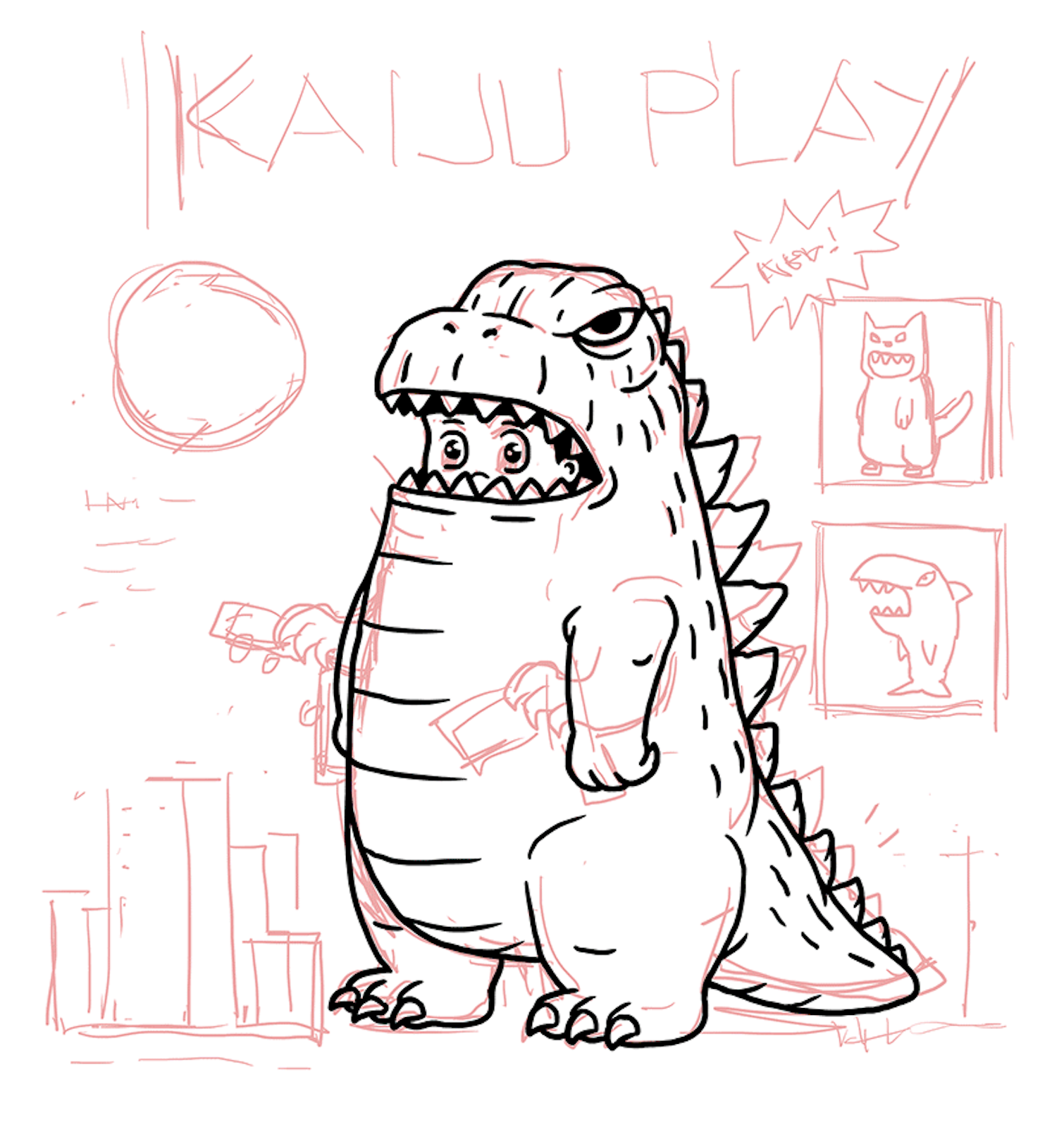 First things first, what have you been up to lately!
Lately, I have visited my hometown to spend time with family. It has been almost a month and I have spent more time making traditional art than digital art. I filled my drawing book with random sketches using a few pens and pencils that I brought along, plus some moldy colored ones that I found at home.
Tell us a little bit about this awesome design!
This design was based on an old enamel pin design that I was working on (and have not finished yet). It was also inspired by an '80s manga/anime series. There was this one chapter of the series where a character was wearing a costume of a kaiju and that was where the idea came about.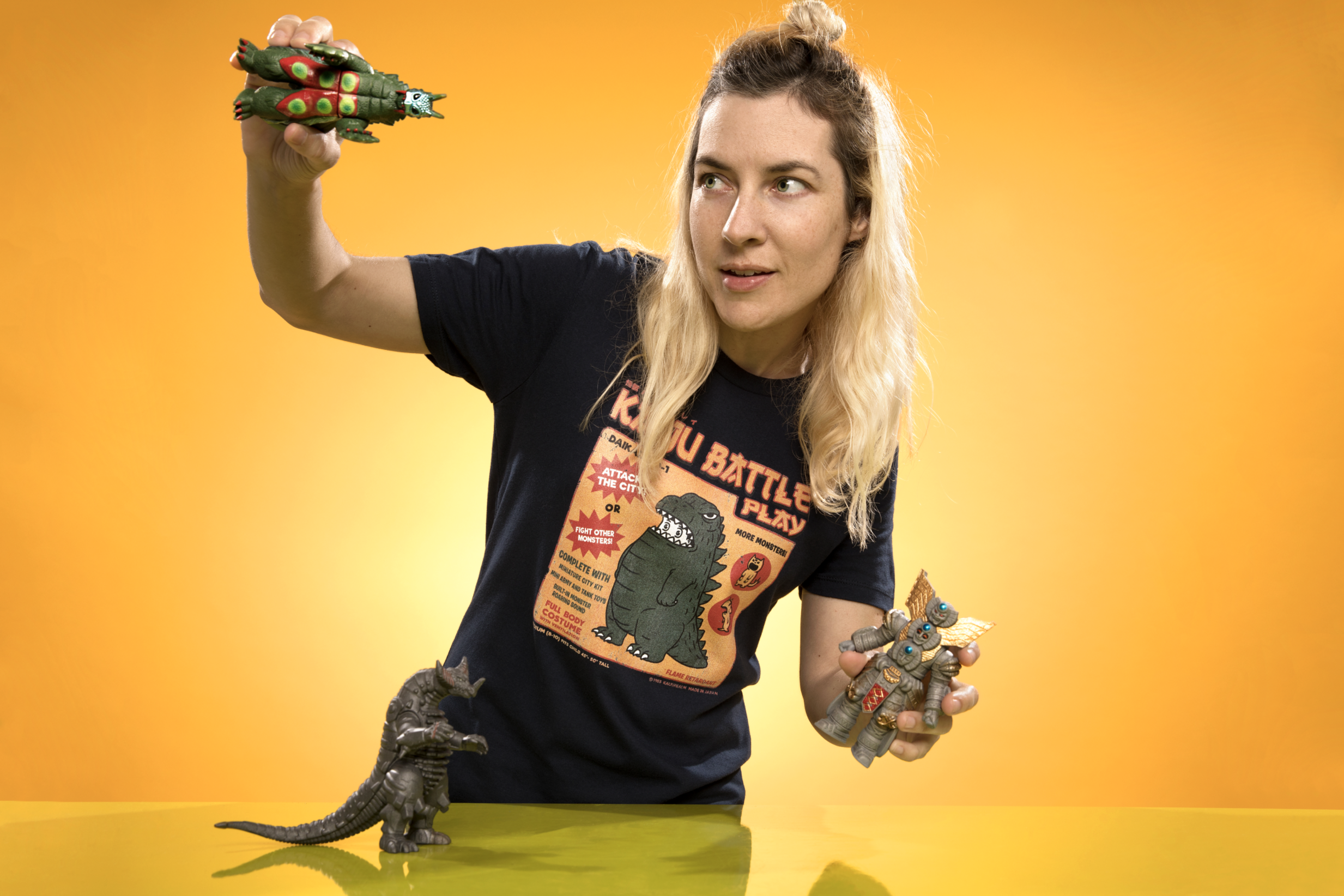 What was your process for brainstorming and designing this piece?
Since I already had an idea based from a old, unfinished work, all I had to brainstorm was the arrangement of characters and messages for the package design. I did a quick sketch of the concept and then finalized the outlines and texts. The last part was adding the top layer with an old paper texture and a crack or peeling effect to make the design look old and retro. Here's an animated GIF I did for the process of the design: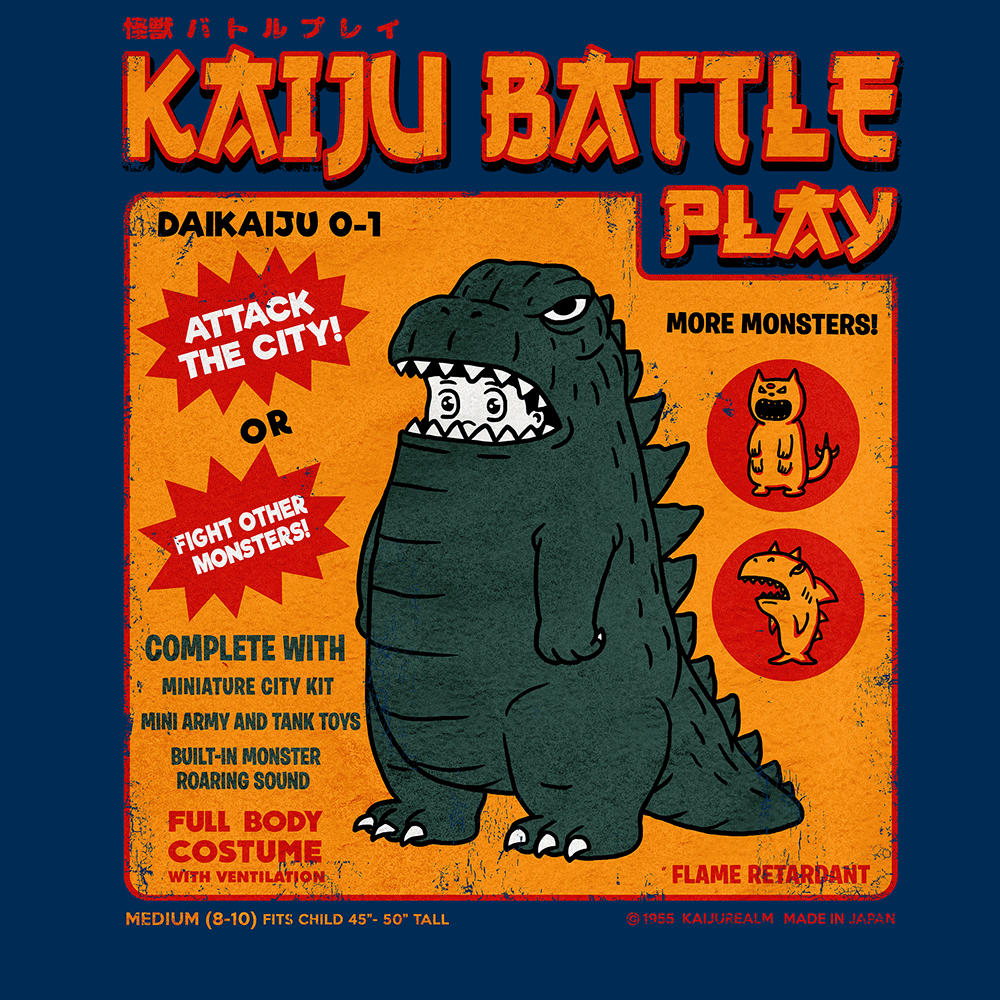 What attracted you to this challenge?
I have always wanted to do a classic and retro packaging based design for a toy. Me and my girlfriend have been collecting books that feature retro and vintage adverts, and also classic toys. So when I heard about the challenge, I thought that it was time to use those books as reference and make a design of my own.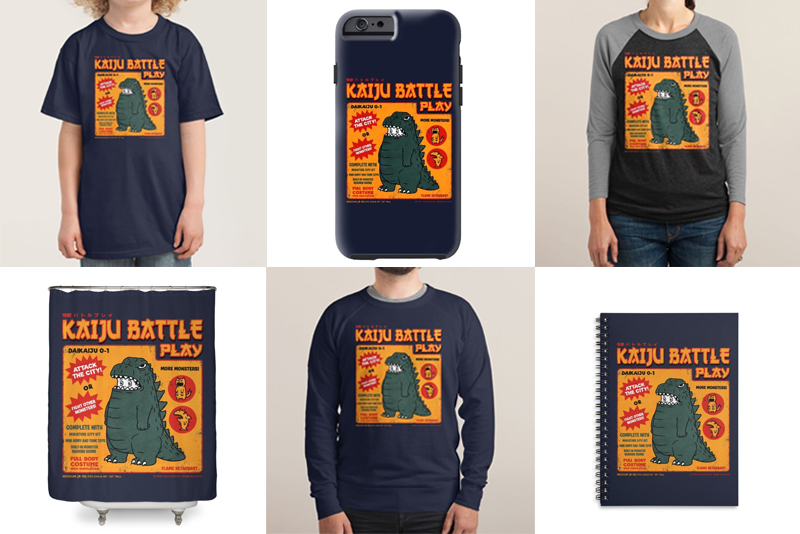 This looks a little different from your usual style! What were some of the challenges in designing this piece?
It was not that different since I don't really have my own usual style. I just love doing different art styles and approaches when I make a new design. The only challenge on this one were the texts and the messages. I sought help from an artist friend, Rae Sara (check her work here) who to helped me translate the title to Japanese.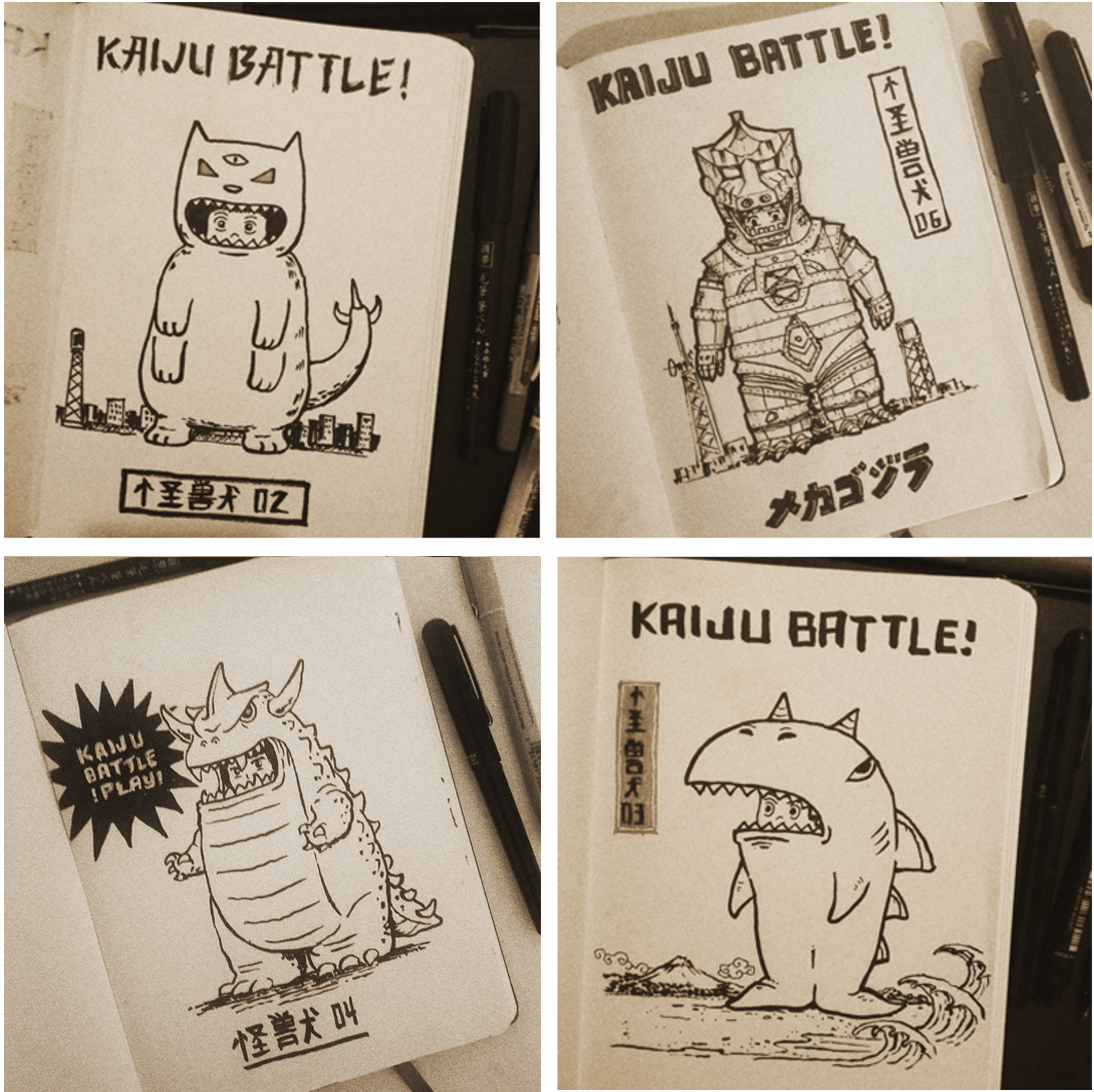 Favorite kaiju from pop culture?
Godzilla forever. I also like the Shin version, which is more brutal and the tail looks deadly.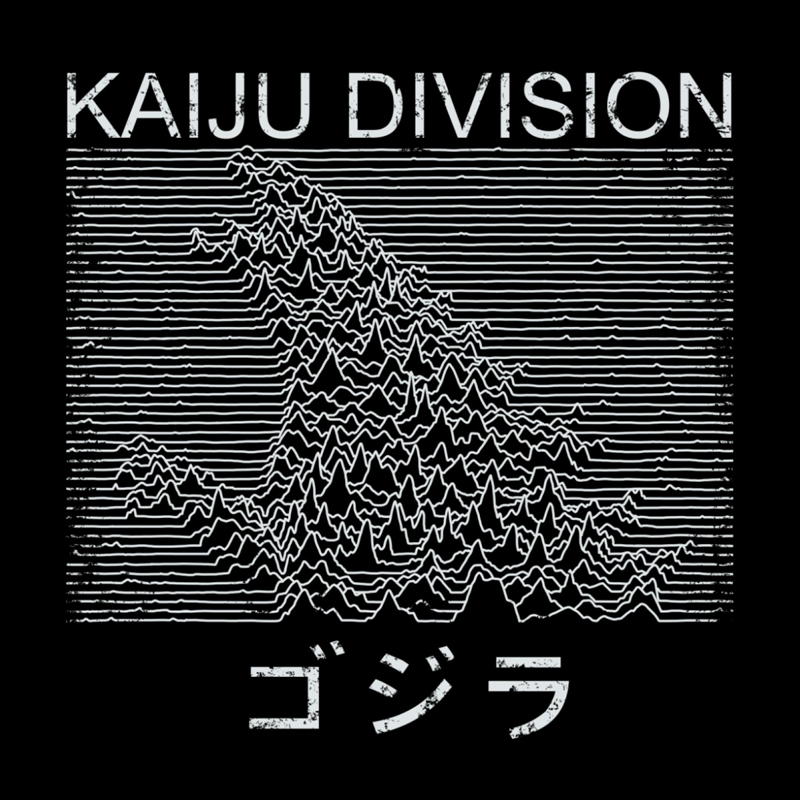 You have a lot of movie monsters in your work! What movie monster kaiju battle would you most like to see? And who do you think would win?
I want to see a kaiju battle between Shin Godzilla and Desghidorah. I think Shin Gojira would win because his atomic breath could become more powerful than ever and he could emit beams through his back and on his tail. It's a huge counter ability to fight against kaijus that could fly.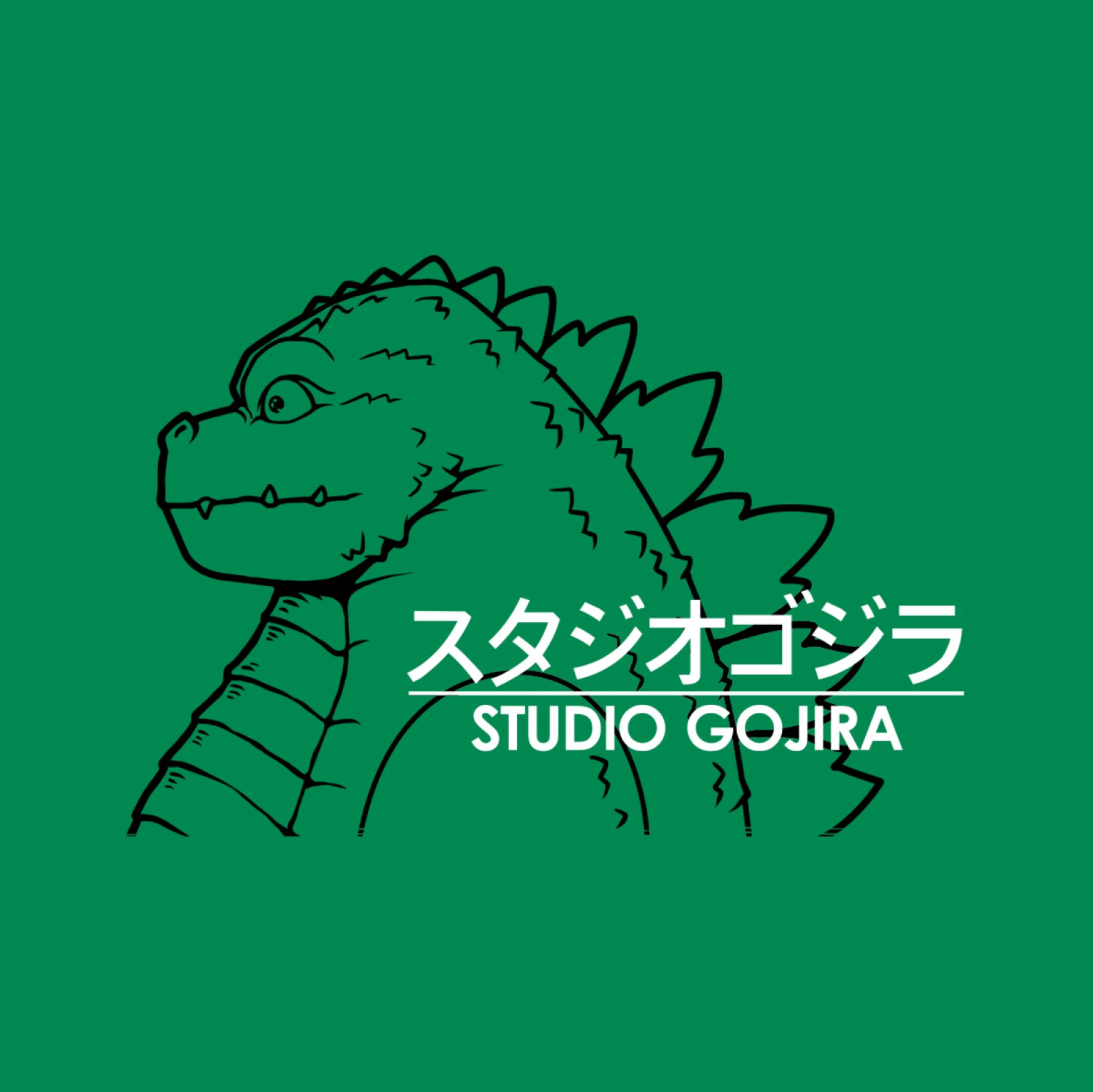 What most inspires you?
My sources of inspiration are usually based from books, movies, nature and fellow artists. But what most inspires me is my girlfriend; she's always there for me since day one and has always been supportive. She's the one who always motivates me and keeps telling me to never give up doing what I'm passionate about. Without her, I think I never would have made it through life challenges and to where I am now.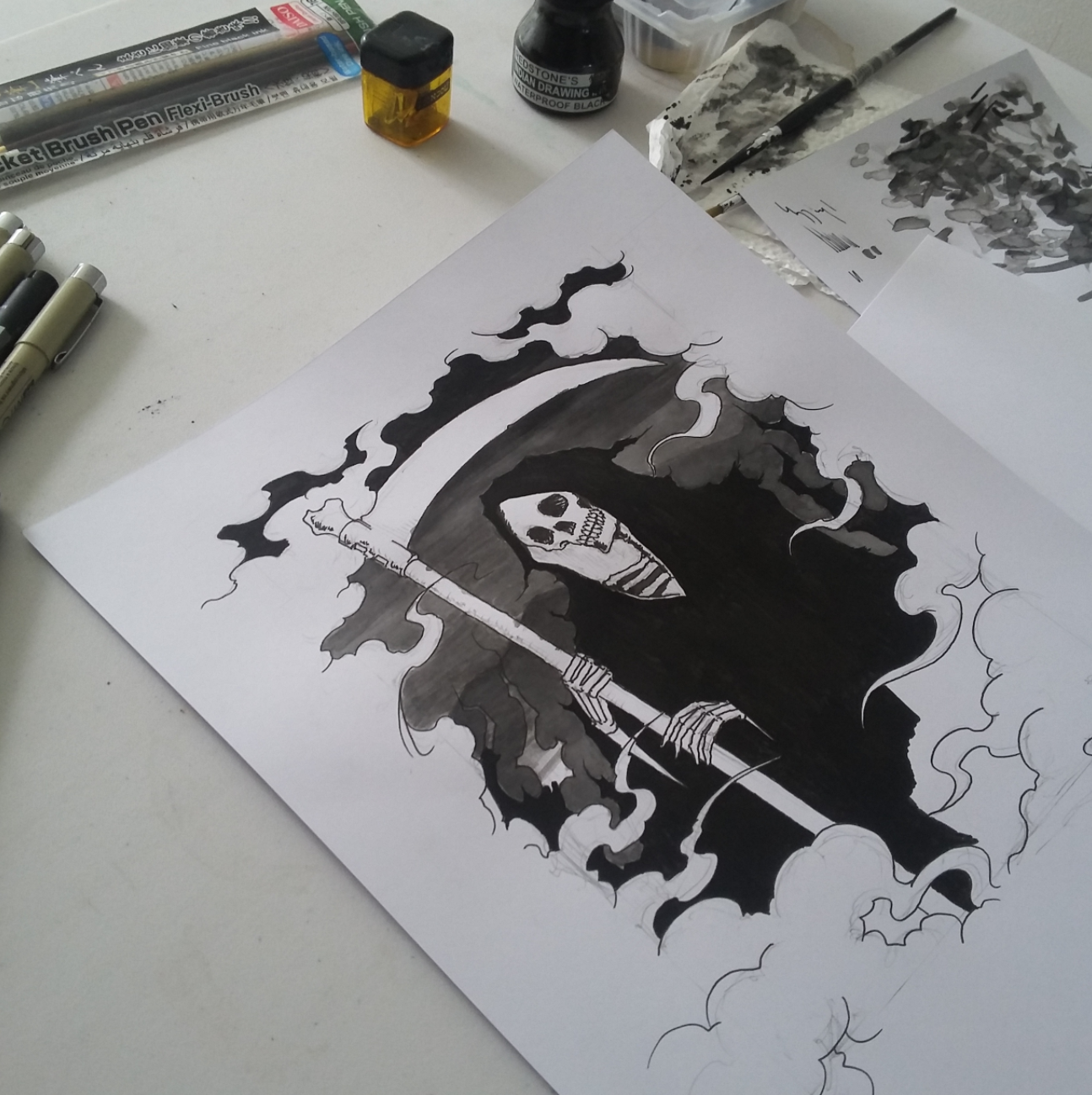 Anything else you'd like to share?
I would like to share some of my other kaiju Battle designs (see above). Some of these will be available soon as t-shirts here at my Threadless Artist Shop. Also you guys can follow me on IG (@pigboomart) for some design updates and random drawings. Thanks a lot.
shop the winning design!