"A piece of good work is not only visually interesting, but it also needs to serve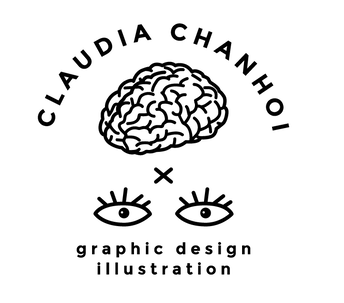 a purpose." That's the philosophy behind artist Claudia Chanhoi's work. And she's carved out an art form all her own that does just that; appearing fun and lighthearted on the surface while celebrating the female form and sexuality at its core. Her cheeky (sometimes literally) work is equal parts aesthetically playful while also carrying with it an examination of empowerment through sexuality that Chanhoi herself had to reexamine between her upbringing and adulthood. We talked to this artist about her style, how she fought the powers-that-be of Instagram censorship, and all about where her fascination in this subject comes from. Read all about it below! (Head's up, NSFW!)
.     .     .
First things first, how did you get your start doing art for a living?
I started my illustration career in 2016, but I have been a full-time graphic designer since my graduation from London College of Communication in 2013. While I was doing some design work at my company, I always felt like I was a hand for people and couldn't be as creative as I wanted to be. Therefore, I decided to open an Instagram account as my online portfolio and to continue my university final project back in 2013: "Sexual Objectification of Women". This is how I got everything started.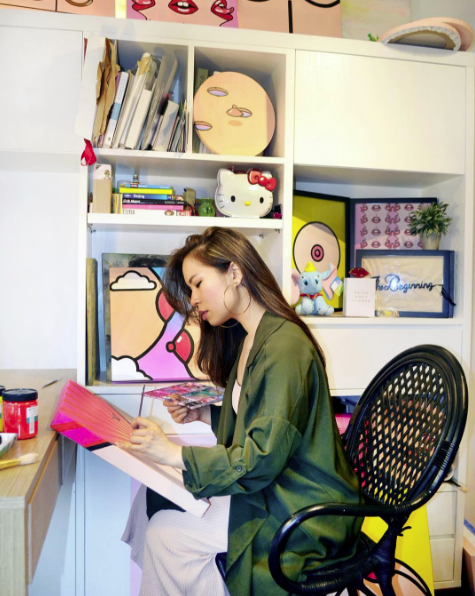 You've talked a bit about how your upbringing in a Chinese Catholic family and going to a Catholic school until the age of 12 impacted your view on female sexuality – tell us a littlle about that.
My school was a very traditional, private, all-girls Catholic school. I was taught female sexuality is passive and vulnerable; women can't really express their sexual desire otherwise, it would seem too shameful and wrong. Sex to me was something that would never be performed until you are married and about to produce some babies with your husband. Honestly, at the time, I didn't really have too much thought in it since I was still too young to understand what sexuality and sex actually mean.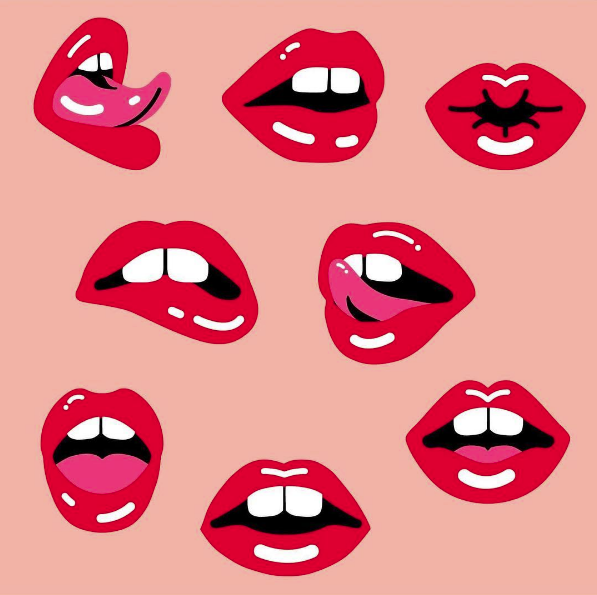 Once I got a bit older and started puberty, I saw women's bodies were widely used as a sex object and people around me started making comments on my appearance; it felt like it was a woman's job to be sexually appealing and uphold all those beauty standards. I was confused and always felt not good enough to meet society's expectations of what a woman should look like and how they should behave. I guess that was the moment where I started asking questions about women's roles and gender inequality. Especially since I was taught women don't display their sex appeal at school but from what I have experienced, society has been using female bodies as a sex object. To me, women have never really had the ultimate control and ownership of their bodies.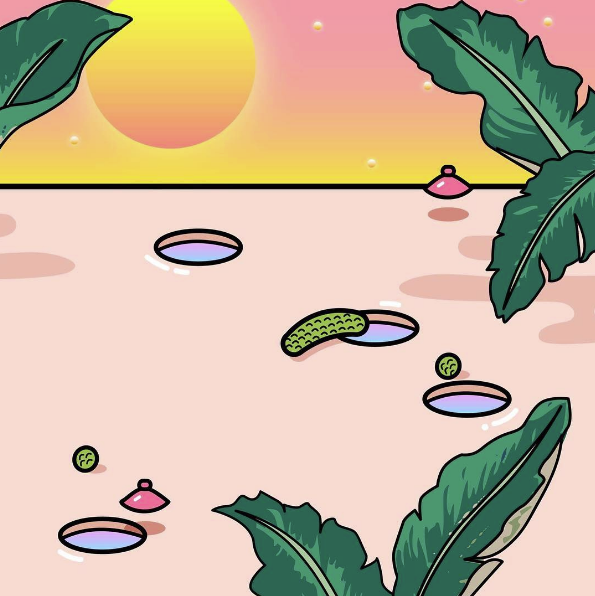 A few years later, I was in university, working on my final project. During the research process, I realized celebrities like Rihanna and Beyonce use their sex appeal to celebrate female sexual power as strong independent women and to express their empowerment over men. I found it very liberating and fascinating about the whole shifting perspective!
What do you enjoy most about doing art, especially with the sense of humor that much of your art embodies?
I think it's the creative freedom that I can share my message to the people who find my art relatable. My art can be quite cheeky sometimes, I think that's also how I feel about sexuality as well.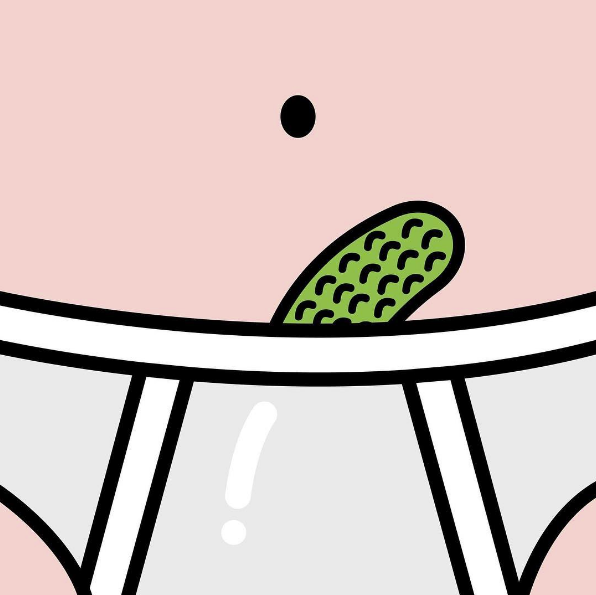 You often fight against Instagram trying to ban your work – what's your opinion on this and has it changed as you've kept at it?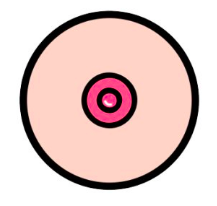 I guess that kinda helped me to be even more creative with the captions and to be cheekier with my work in general. I was a bit upset when they removed my posts a few times just because I illustrated some female body parts. The Internet has been bombarded with sexually suggestive photos of young women; they are showing pretty much everything of their bodies but covered with the tiniest fabric (or fingers). I was wondering why those pictures were appropriate on the Internet but not my art. I just found Instagram's community guidelines ridiculous and this is how I had my "Scenery" series created, expressing my confusion about media censorship.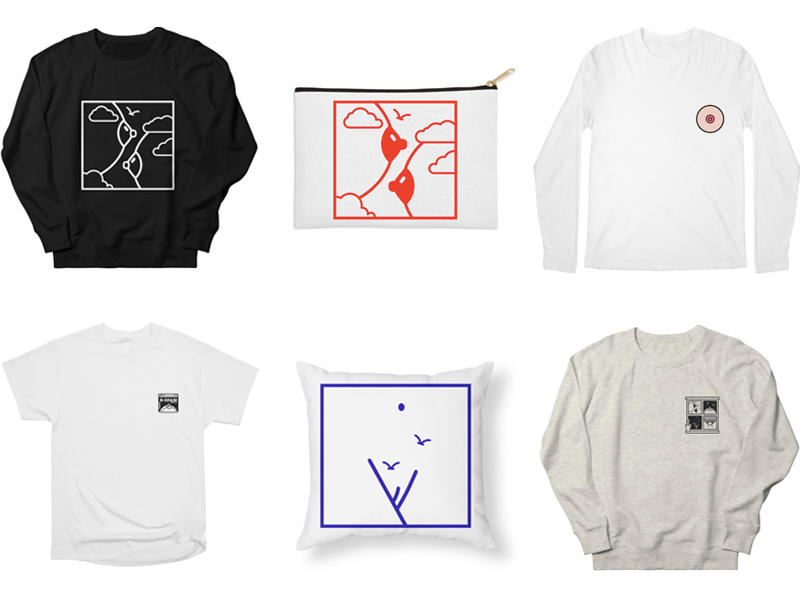 Tell me a little bit about your Artist Shop and the designs in it!
My prints on my Artist Shop are mostly monochromatic, although my work is very colourful. I think it's more trendy and easier to carry that way!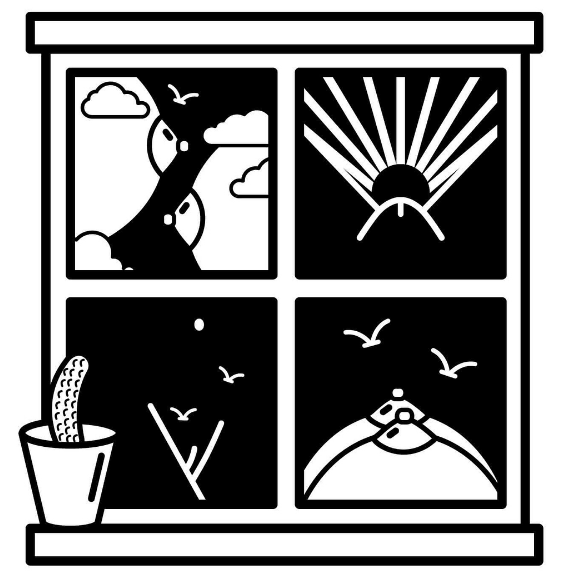 Your site says that you believe a piece of good work is not only visually interesting but also needs to serve a purpose – do you think art is a good way to get people to think? What do you hope to accomplish with your artwork?
Yes, I think that's very important to have a message or a concept behind art. I guess it's very easy to create something visually interesting because we are living in a world where you can easily copy or get influenced by people's styles. People tend to forget beautiful imagery a lot quicker these days because there are a lot of new but similar things floating around. But what makes your work memorable and irreplaceable is to have something that speaks to people. I always want to connect, and art is the best communication tool for me to connect with people.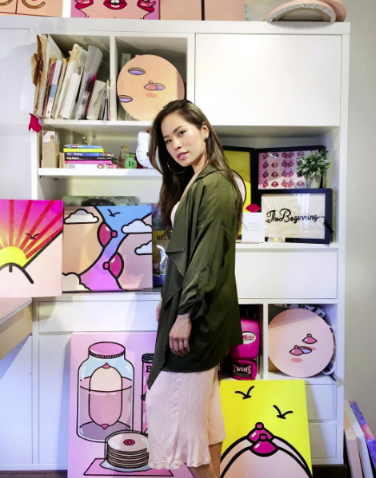 You have the image of "Spam" in a lot of your artwork, in your shop and in general – what's the significance behind this?
The idea came from my thoughts on modern dating culture. Nowadays, people look for "fast and instant" relationships without any deeper connection. I think it's similar to having can food that we can have our meal made instantly but never feel fully satisfied with the soulless can food.
What's your artistic philosophy and what gets you inspired the most?
I am quite a simple-minded and lighthearted person, same as my art. Most of my ideas come from my personal experience and feelings, really.
Don't have an Artist shop? Click here!