Life's a beach. It's impossible to be crabby when you're listening to the soothing sound of ocean waves (even if it's just in design form while using your imagination). And the winner of our Fitness Tanks Challenge – graphic designer Chris Phillips (@cpdesign) – created a design that will make you want to hit the gym as much as it will make you want to go spring breaking. Whether you're a landlocked ocean soul or you're a five-minute walk from the beach at all times (if so, can we be best friends?), this design will get you in the zone for sun, surf, and sand. We talked to Chris all about the evolution of graphic design since he got his start, the inspiration behind this design, and about his artistic aesthetic. Read more below!
.     .     .
You've been a graphic designer for 12 years! Any projects you've worked on that you're most proud of?
It's difficult to narrow it down. I've had the opportunity to work with some fairly large brands such as Subway Restaurants, Kohler, Golf Pride, and Papa John's Pizza but it is actually the smaller clients I have the most fun working on. I really enjoy almost starting from scratch with a company that has little to no brand identity and completely redoing it all from their logo, website, and print materials and having them be so excited to see the end result. Starting from the beginning with them gives me full freedom to recreate them from the ground up and not have all the perimeters that a large company has.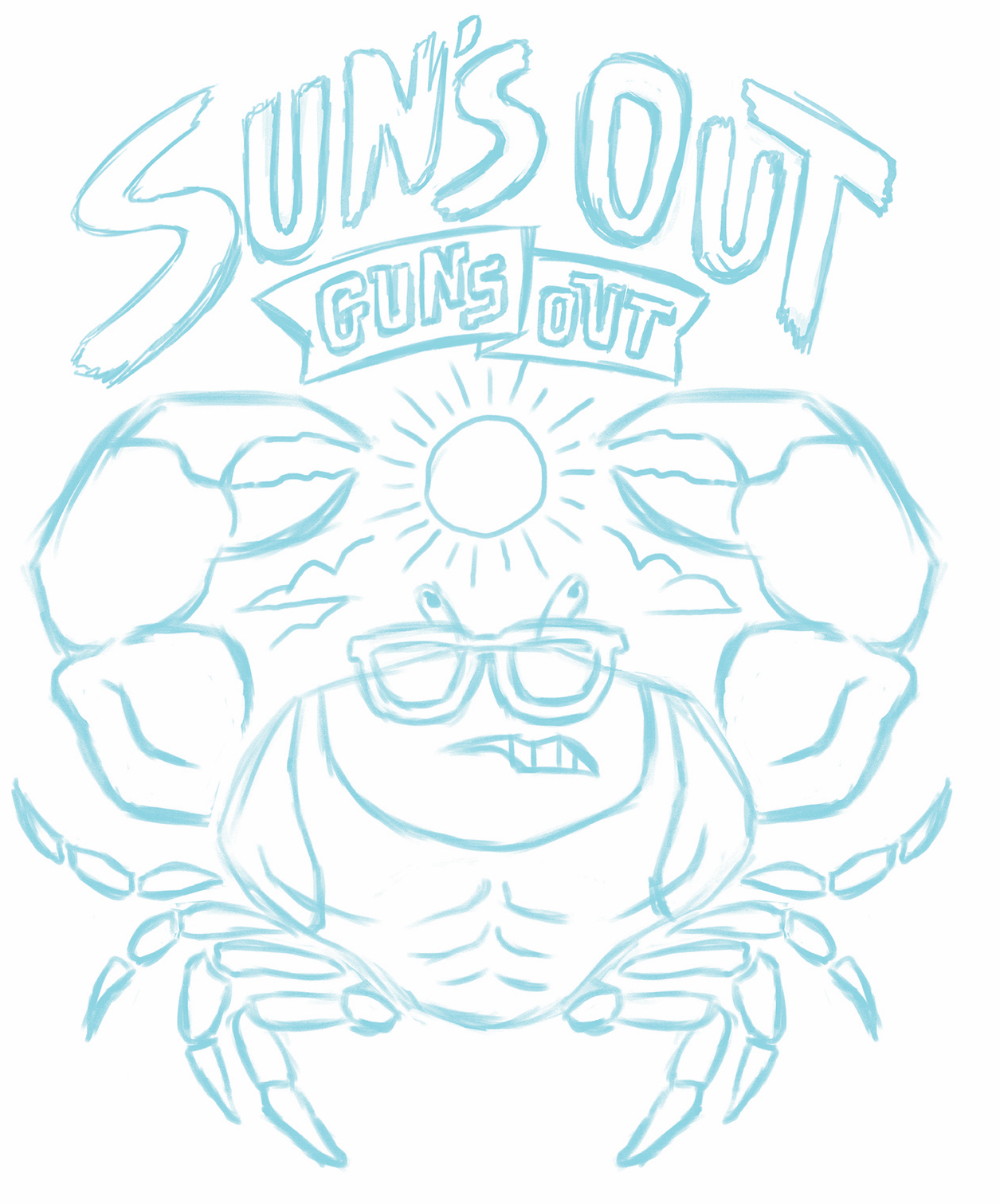 When you saw the tanks challenge, what about it made you say "I've GOTTA make something for this"?
I actually had the idea written down on a stack of sticky notes that I have scattered all over my desk. I know I'm old school that way, using sticky notes, but I jot down ideas on sticky notes when I'm at work or when I'm supposed to be sleeping at night and stick them on the inside of my wallet 'til I get home to add to my collection. I came across that note in my pile and thought it could be a perfect idea for the contest. Plus, I love working out and had to do a design for it.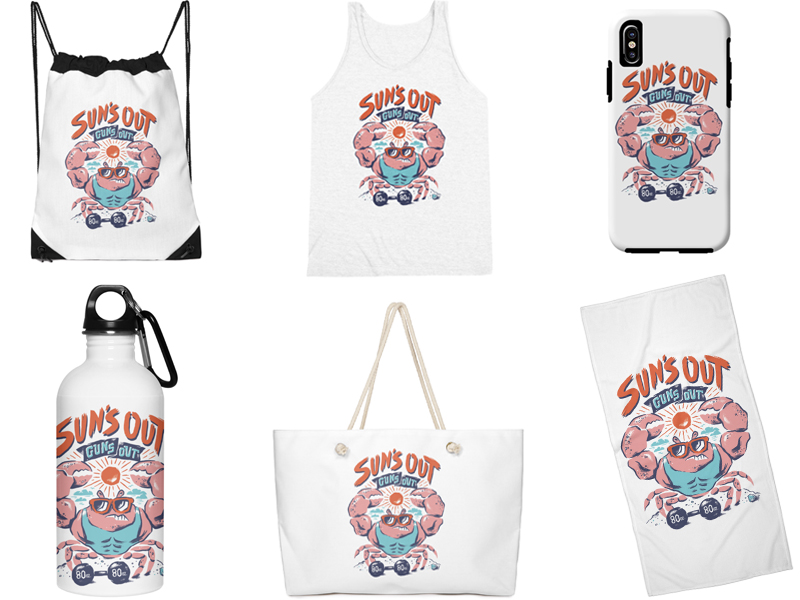 How did you come up with this idea from brain to sticky note!
It's hard to break down exactly how I came up with the idea. I'm constantly researching ideas and combining multiple ideas together to come up with one hopefully good one, always trying to find something I can twist into a design that tells an interesting story. I guess I have a strange imagination and sense of humor. I enjoy making designs of animals and giving them human characteristics.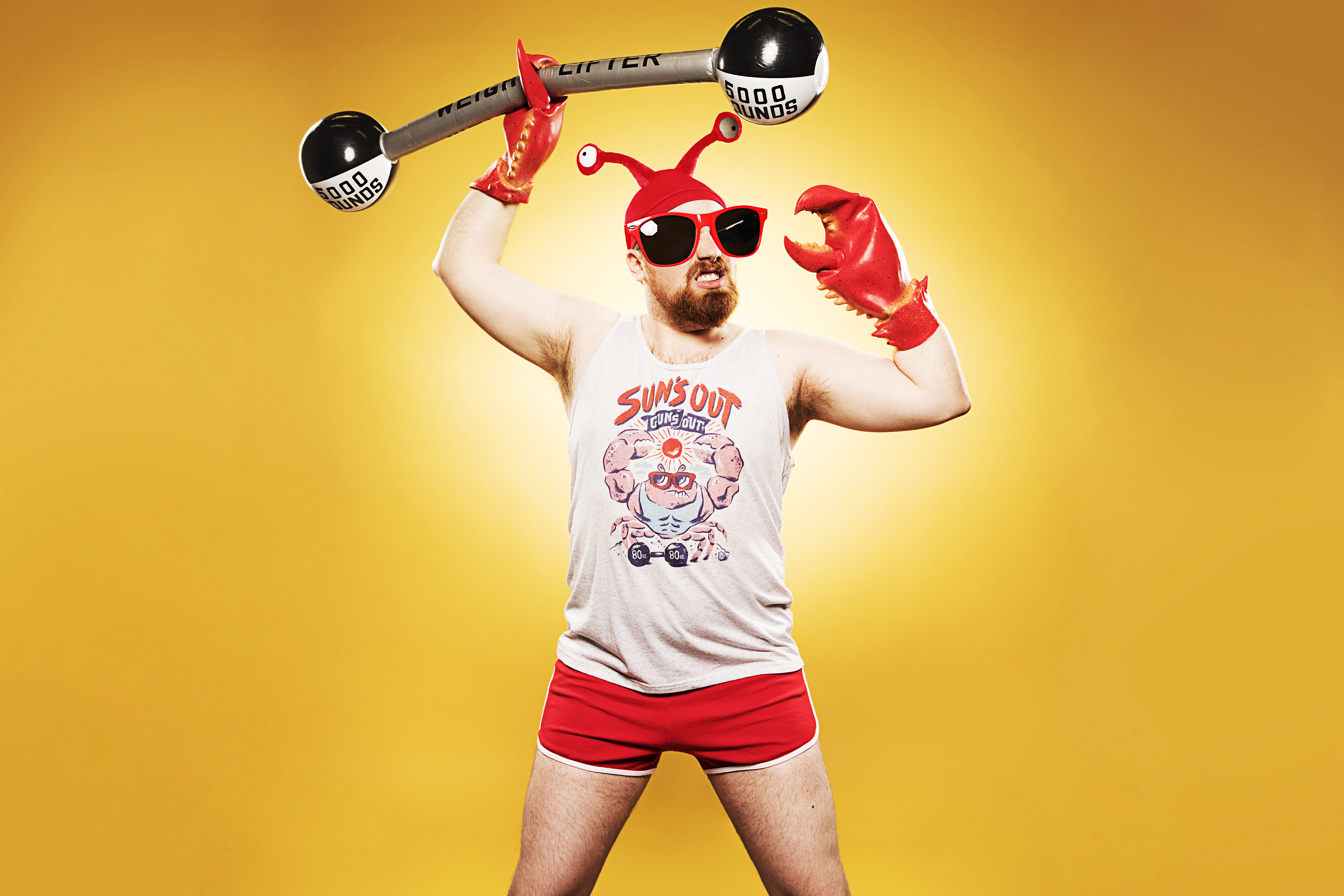 What's a typical day in the life of this crab, if you had to guess?
They have an awesome life and I'm envious. They get to chill at the beach 24/7 and every now and then may have to pop up and flex to scare off any predators from stealing their tanning spot.
This crab kinda looks like he's spring breaking it up. I think we all have spring break on the brain this time of year. If you could go somewhere on spring break, where would you go?
Tough question. Sadly I haven't traveled a whole lot, especially out of the US. So that being said, I guess I would say somewhere out of my normal stomping grounds. Somewhere like Australia, maybe?
This piece – and all of your designs – has such a specific aesthetic. What's your process?
In my earlier years of getting into design and illustration, I was all about using the pen tool in illustrator because I loved the crisp, clean edges and still give it a unique style. Plus it kind of tied in with my love for designing logos and icons. Now I've grown to love the more organic look and textures. I start out with some very rough sketches in pencil to get the general shapes, overall layout and composition together. Then I go into Photoshop and do another more fine-tuned sketch and move into doing my final design. I kind of like to build in layers how I used to with painting. Start with a base and build with more details.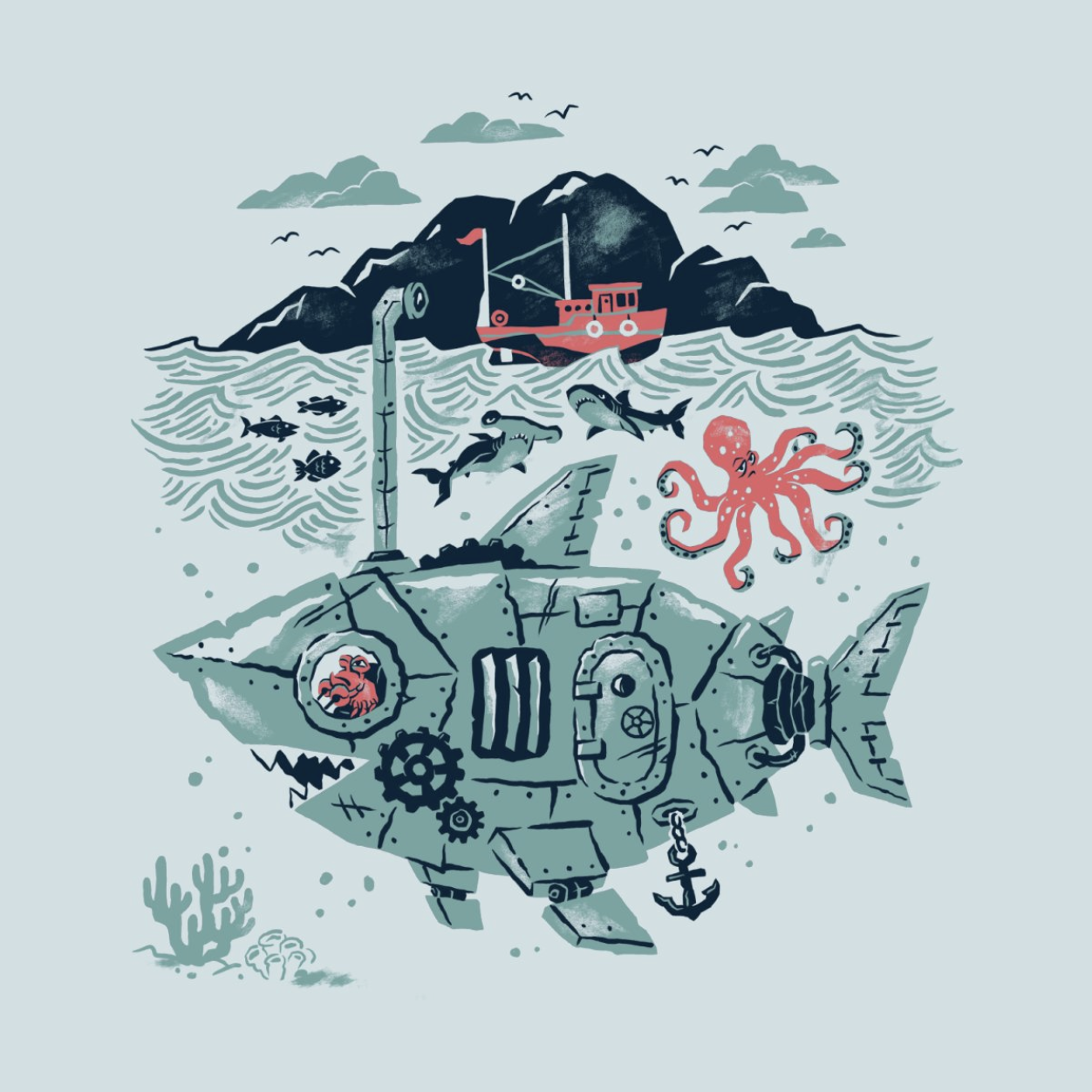 What are some of the biggest things you've taken from your day job and incorporated into your after-work art?
Always take the time to do the research and don't just jump into a design. I also use a lot of the rules that I've learned in graphic design to apply in illustration. Things like planning out a balanced composition with shapes and colors are important to draw the viewer's eye in a certain direction and keep them engaged. When researching, I like to create a mood board of key things that I think will inspire me with the particular idea I have. Not to copy from it but to learn from it, take it in a different direction, make it your own and grow from it. For me, one illustration style may not work for every idea I come up with. Coming from a graphic design background I feel you have to learn to adapt to different styles and techniques.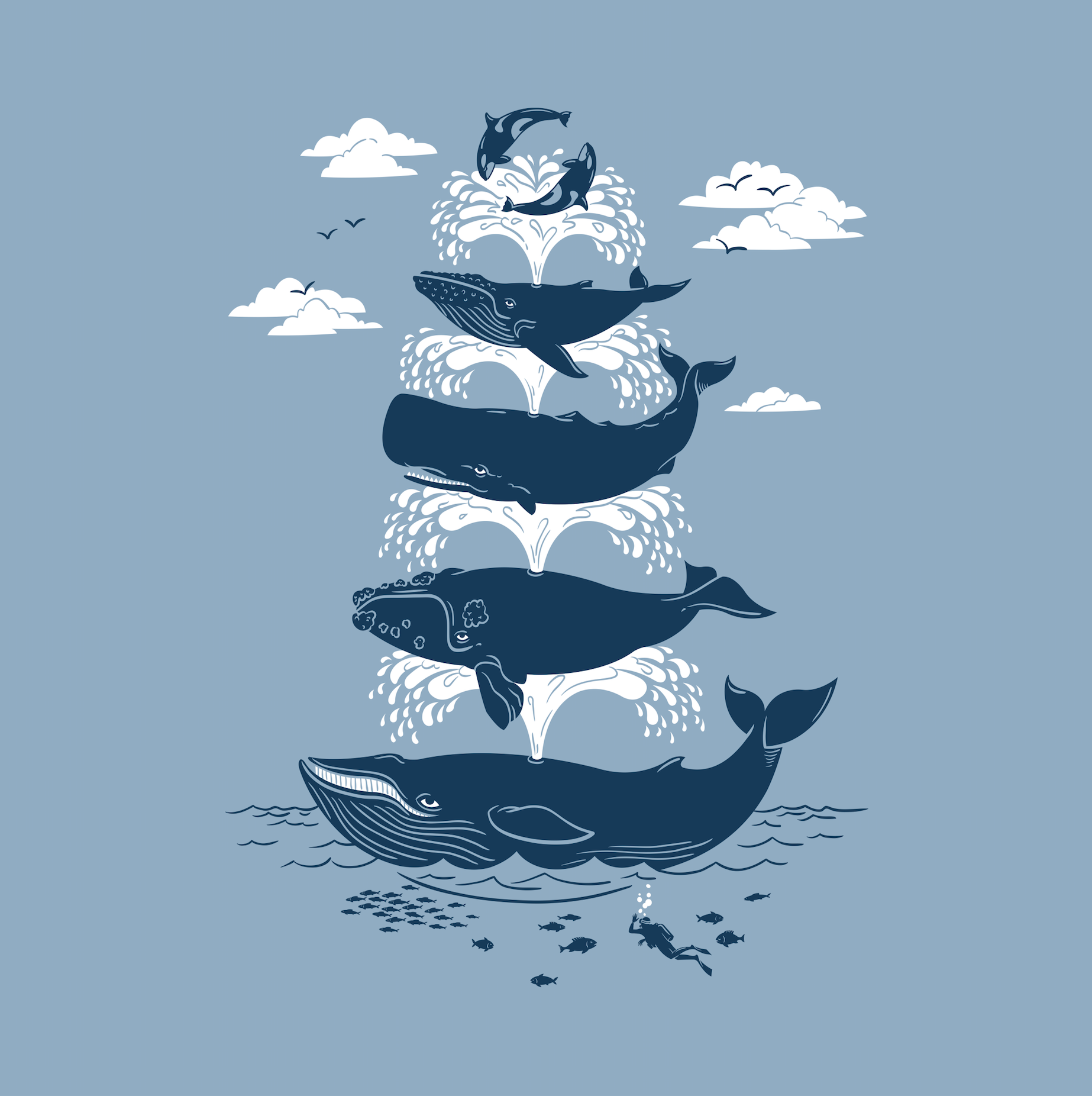 Design trends change so frequently – how have graphic and logo design trends changed since you started?
I think since I've been in the business it has changed a lot with how far you can take things and just breaking out of the mold, so to speak. In my earlier years it was all about learning and following the rules of design but now the trend has changed where designers are trying to do everything they can to break out of those rules and create something new and innovative. With technology changing so much it makes it easier to do so for things like web design/development, animation, and so forth.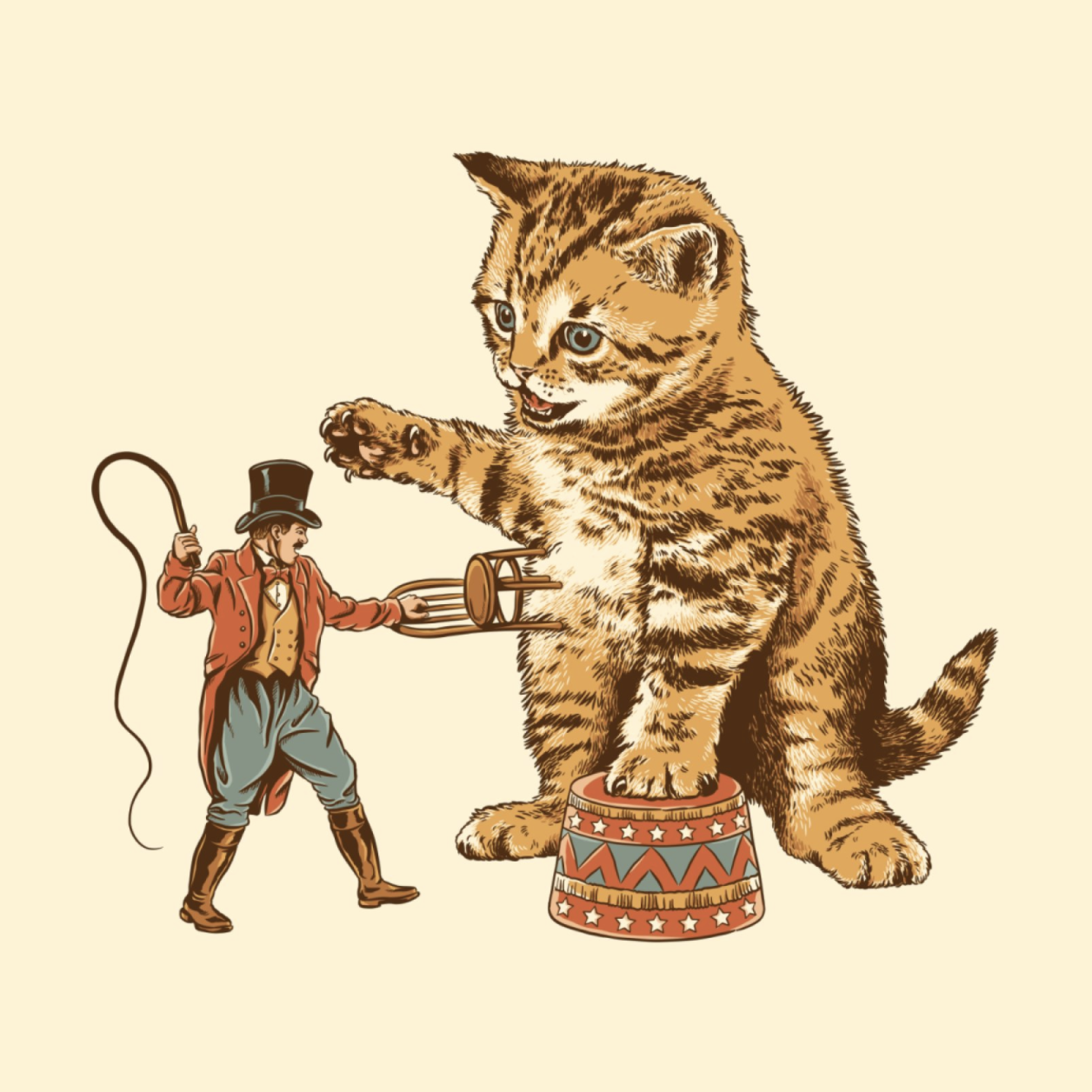 A lot of your Artist Shop work incorporates pop culture – top three movies, GO!
Way to hard to narrow down to just three movies but I'll give it a whirl. I'm kinda cheesy in my movie selection. Don't judge! I love the Fast and Furious series, basically any superhero movies (Spiderman / Batman), as well as classics like The Goonies.
What's your artistic philosophy?
Take your time to do the research. Keep a collection of screenshots, notes, and sketches. Don't be afraid to try something weird.
Shop the winning Tank design here!