CMYK Squad, ASSEMBLE! Every artist can bring their work to life with some color. But the winner of our CMYK Challenge – the one and only Mathiole – used his art to bring colors to life in "CMYK Squad"! He even gave it a backstory: "Legend says that four kids will unite their power to create the ultimate printing weapon and fight against Visual Boredom alongside their antiheroes, the RGBs."
Best known for his series of "Visit" posters for places like Mordor and The Wall, this longtime Threadlesser has totally made us see some of our favorite fictional worlds in a whole new way. And thanks to his latest winning design, it's going to be impossible to print something and not imagine the battle against boredom raging within the ink. We talked to Mathiole about what he's been working on, got a peek at his sketchbook, and asked him the big question: team CMYK or team RGB?
.     .     .
Long time no talk! What have you been up to lately? Any exciting new art projects in the works?
Yes, I've been doing a lot of things, although mostly in the shadows. My "Visit" series is now huge; there are a lot of new posters. My plan is to make a postcard compilation with all of it. I'm also working a lot with collages and I'm playing around with my sketchbook.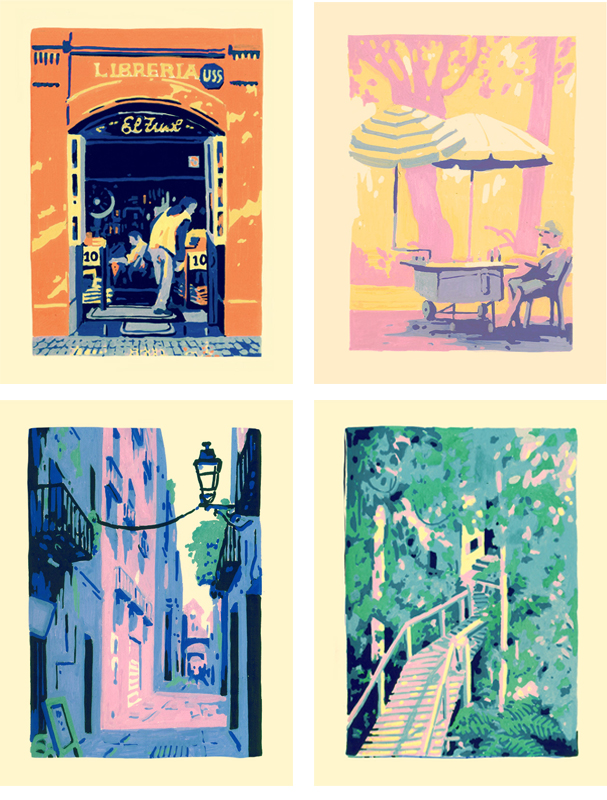 Tell us a little bit about how you came up with this design! Where did you find inspiration?
Well, these super sentai plots divide stereotypes into colors. So I thought it would be fun to do the opposite: give the colors some personality. Also, I'm a huge fan of manga and Japanese culture overall, so it's something that's always floating in my head. This idea is actually quite old, but I hold it 'til the right moment I guess. :)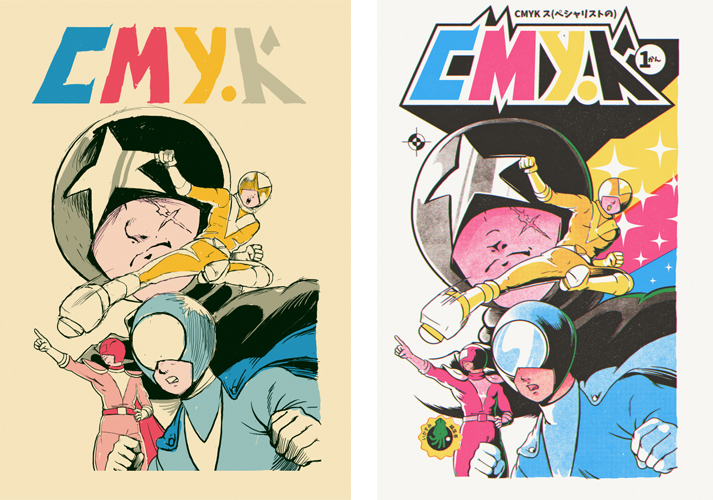 Team CMYK or RGB?
Ah, hard to tell, but I guess I'm more the physical guy, so CMYK. Btw, I did an RGB manga cover, too. Didn't make it in time for the contest, but there you have it.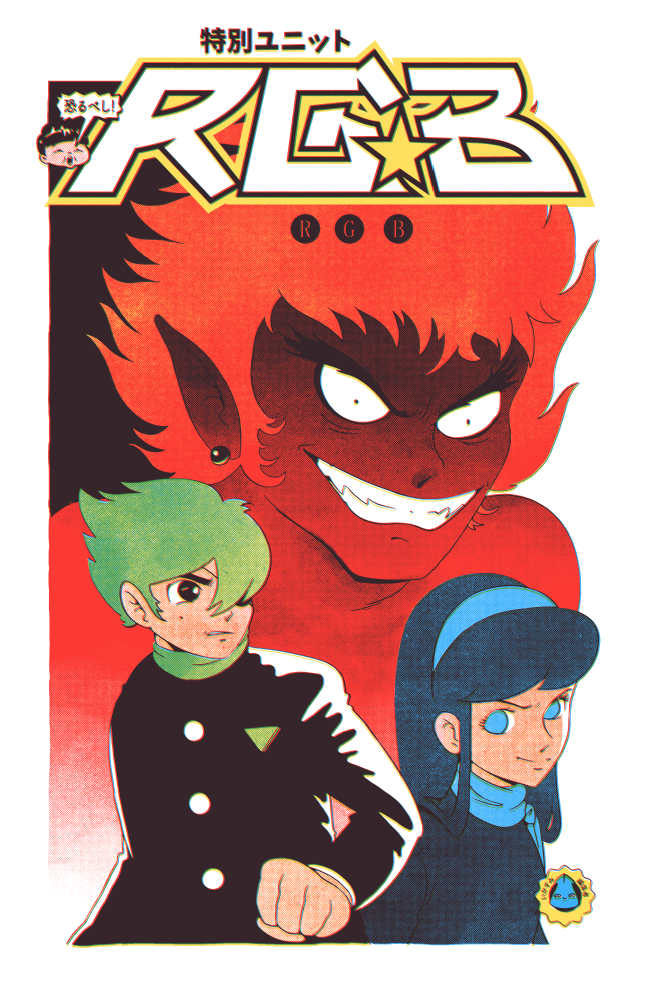 What would the plot of this design be if it was a TV show?
Aliens are now running all the print shops in the world and doing a horrible job. CMYK enters.
On your blog, you have some handy tutorials. What are your latest tools of the trades or art hacks?
I guess the way I did this design was my latest hack. I kind of figured out how to make the perfect 4 color halftone effect. Not very hard to do, but it's very technical. I'm thinking about making a tutorial about this. :)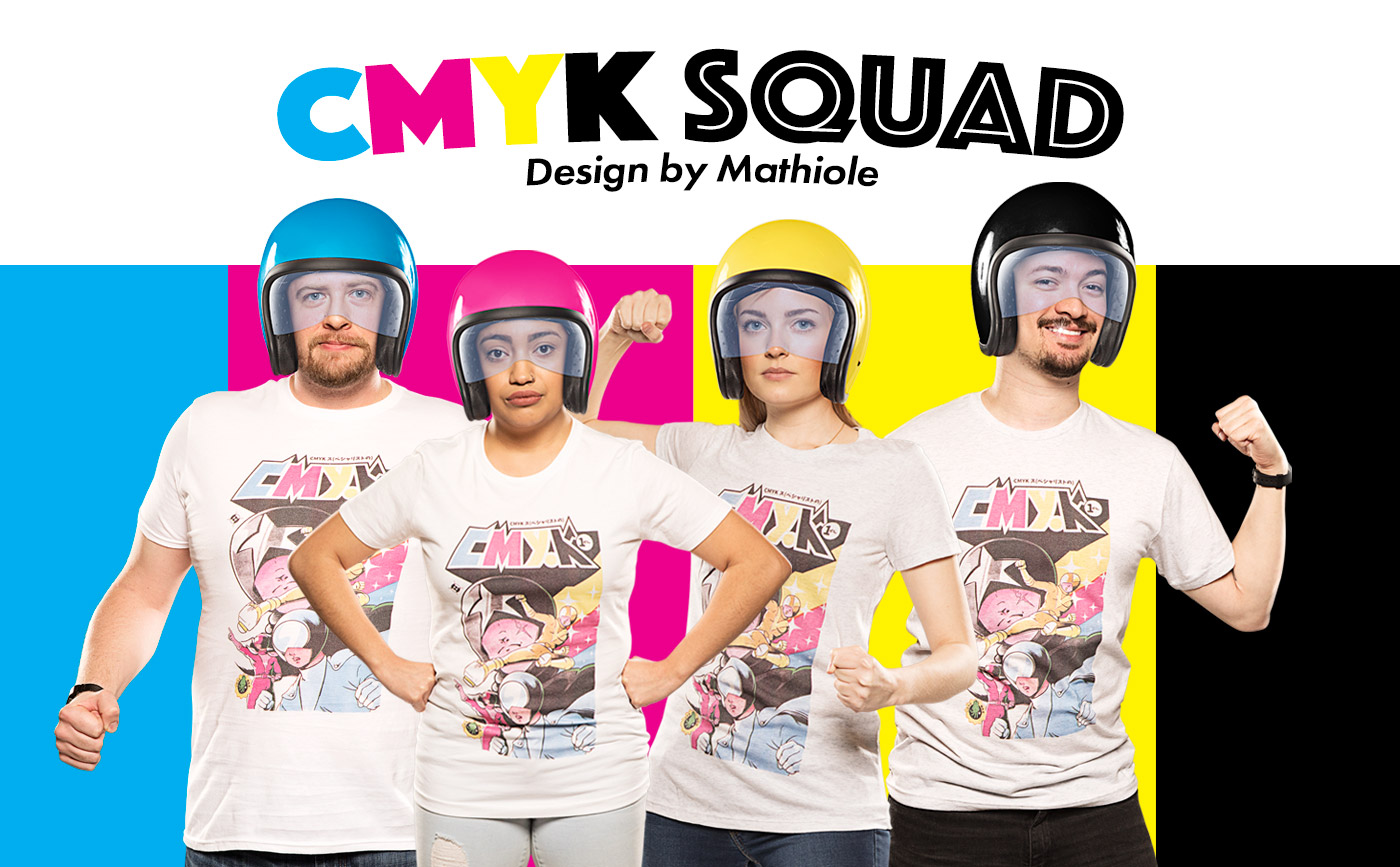 One of my favorite Threadless blog posts is by your sister and features some of your childhood drawings! What types of shows and pop culture were you most influenced by as a kid? 
I love all the cartoons: He-Man, TMNT, ThunderCats, but what really got me into drawing was Gorillaz' Jamie Hewlett's drawing. At the same time, I was starting to read online mangas. One of them has a special place in my heart: One Piece (which I read every week since a long time ago).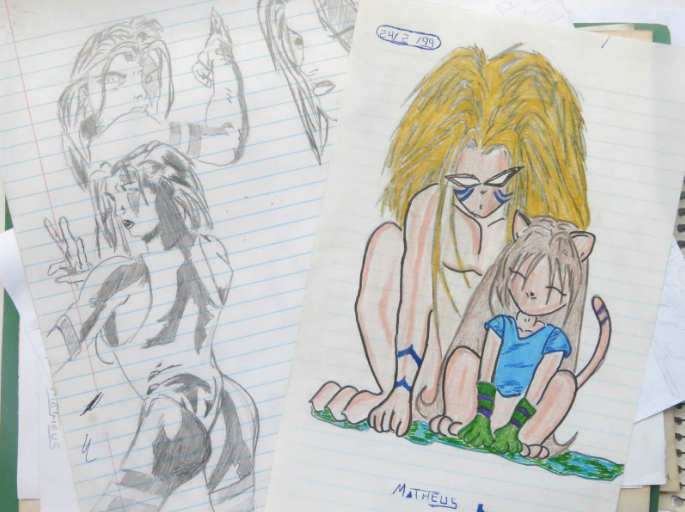 What's your artistic philosophy?
Do things with passion, and have no fear to make mistakes.
Anything else you'd like to share?
Please follow me on Instagram if you want to see more of my work @mathiole
See more of the CMYK winner!