Let's face it, they just wouldn't be family photos if they weren't a little awkward; it's what makes them true heirloom treasures worthy of tucking away in our attics and scrapbooks. But some photos are more gloriously awkward than others, and back when we were scouring the internet for inspiration to fuel our "Awkward Family Photo" holiday photoshoot, we stumbled across a duo that absolutely took the cake.
Behold; Julie, her mother, and their matching perms: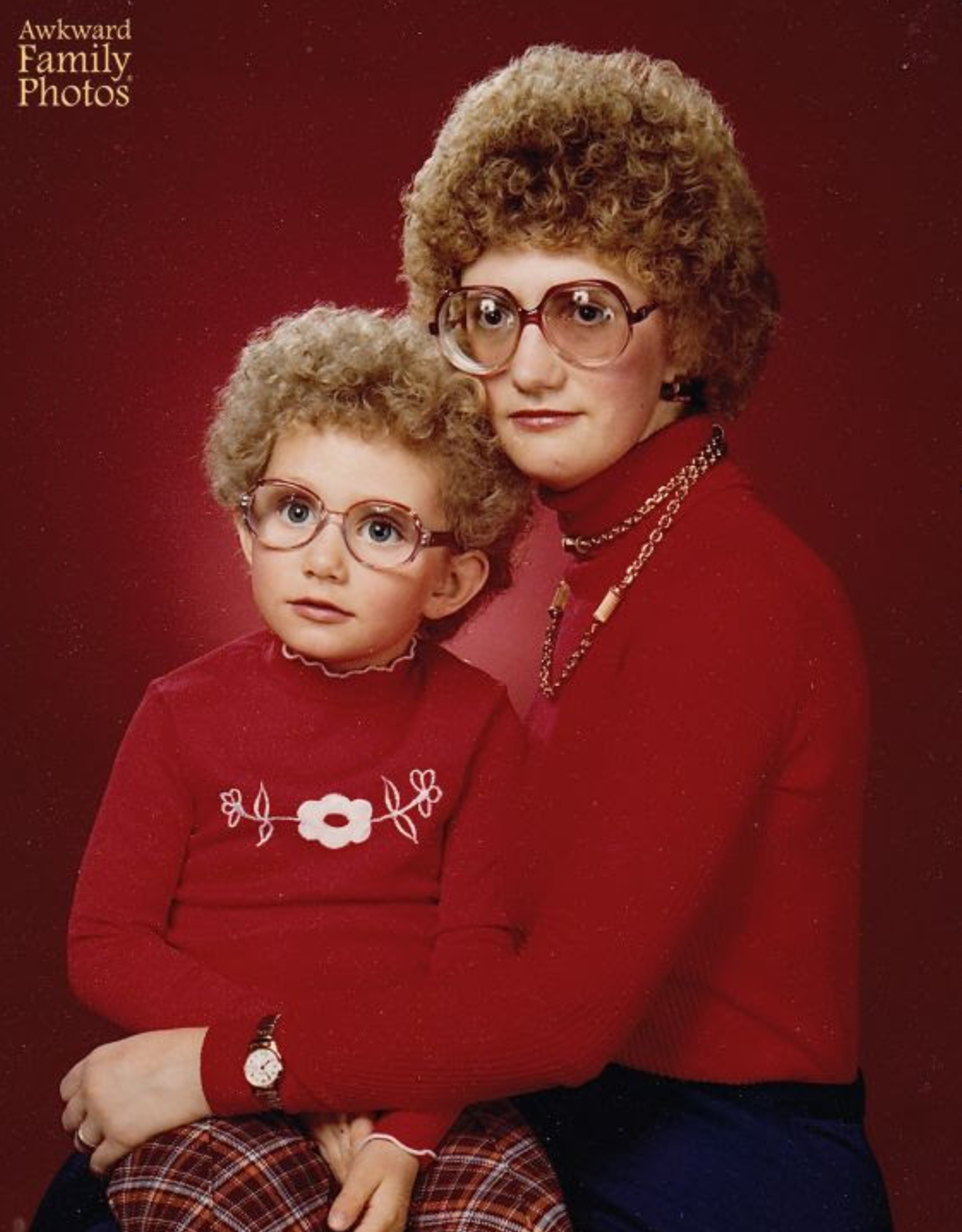 As the story goes, one day back in '76, her mother came home with a perm that Julie wanted to match. Sadly, that glorious fro didn't last past this day thanks to extreme sandbox activity that left Julie's perm permanently sandy (read the whole story here). But thankfully for us, it lasted long enough for this picture (and our muse) to be born!
Behold, our creation!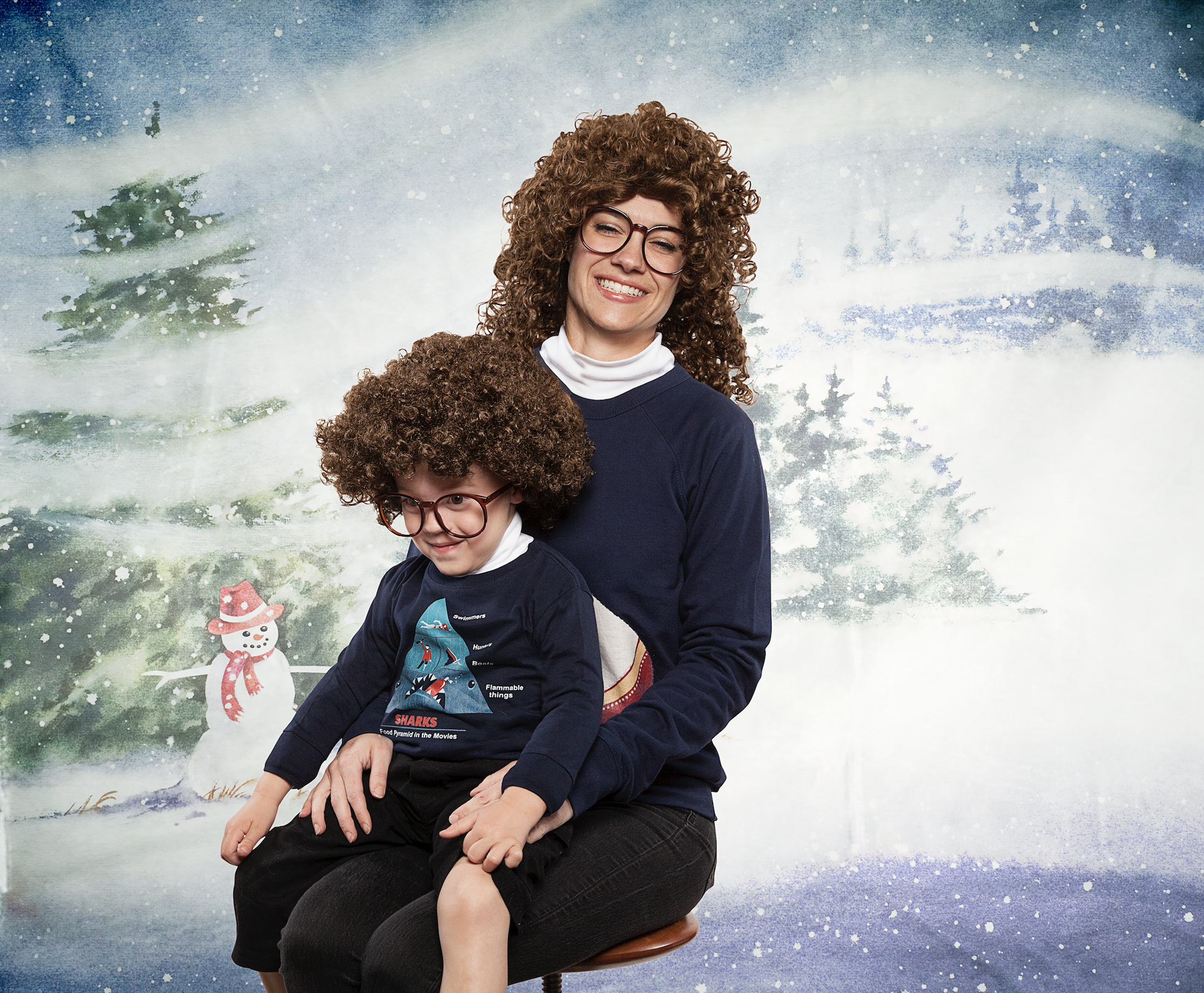 While we are big fans of her perm photo, it turns out Julie and her family also happen to be big Threadless fans! So we were stoked when they sent over a bunch of (not awkward) family photos featuring Threadless tees. Check out their Threadfamily album below, along with some stories about their favorite Threadless tees! Julie? Take it away!
.     .     .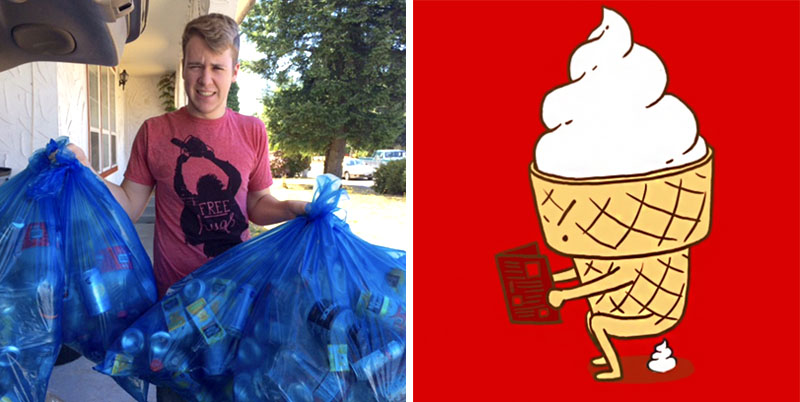 Mom Fail: Bought "Everyone Poops" for my son Zach, and I was all "You're a boy! Boys like poop! Perfect shirt for you!" I think he was in grade 9 or 10, and he looked at me and just said "No. It's awesome, but I can't wear that in public!" I think it's been in his drawer for four years without anyone wearing it. If it fit me, I so would have stolen it.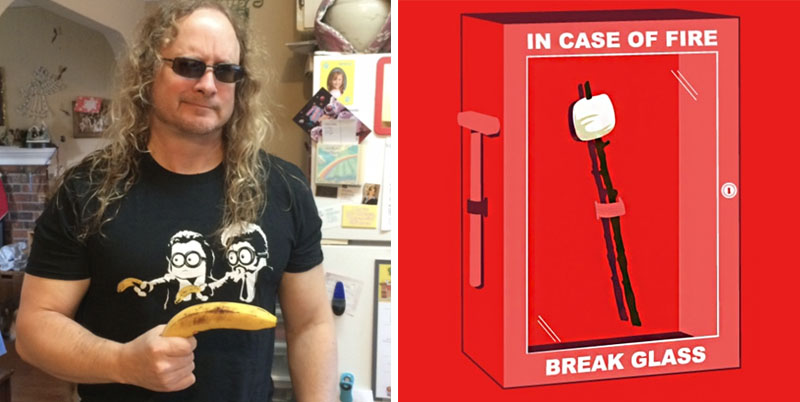 Family Heirloom:  The moment I saw "In Case of Fire", I knew my husband would LOVE it! He wore it for years, and when it wore out, I returned to the website only to find that it was out of print! By that time, my son wanted one too but there was nothing to be done except become the squeaky wheel and beg for a reprint! My wish was eventually granted, and now both father and adult son can tell the world what to do in case of fire!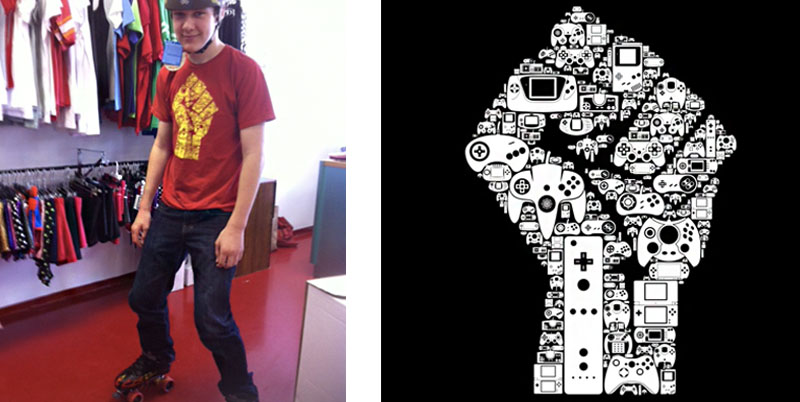 Viva!: This shirt, "The Gaming Revolution" (originally in red with a yellow fist), was well-worn, but became too small when my son decided to grow a foot during one summer. Once he had finished sprouting, I bought the reprint in black for him. We found it the other day and have moved it to the top of the rotation! Actually, I think Zach has more Threadless shirts than non-Threadless shirts in his dresser!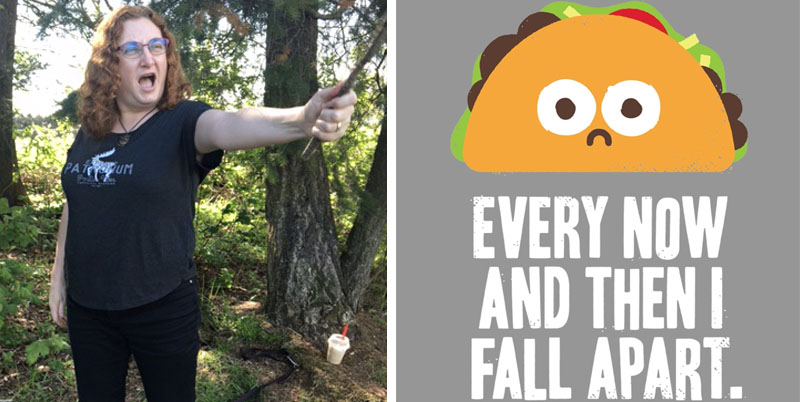 Every Now and Then…: I have an old-school macbook that has seen me though a lot, and I refuse to get rid of it. In honour of its retro-ness, I have decided to carry it around in my "Taco Eclipse of the Heart" bag.  Everywhere I go, people stop me and either start singing the song, or ask me where I bought the tote (and then start singing!).  I should really carry around Threadless business cards in the bottom!
All of Your Dolmans are Belong to ME!: Seriously, when the dolman style came out, I went a little crazy! I am contemplating buying double of my favourite designs because I can't live without them!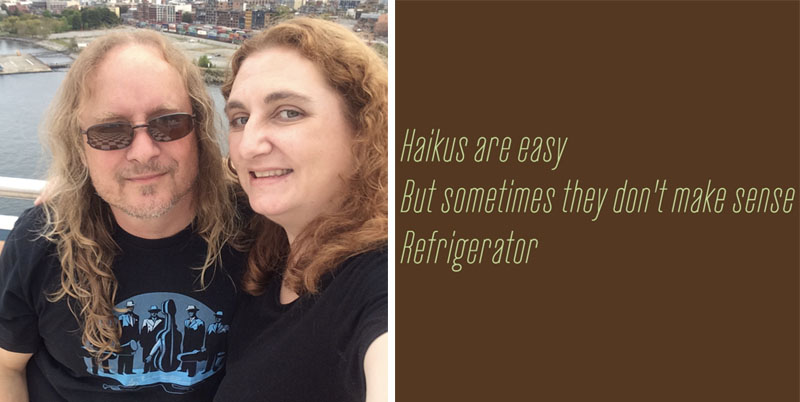 Type Tees Trivia:  People stop me when I'm wearing my "Haikus Are Easy, But Sometimes…" shirt to read my boobs, and then laugh out loud. I think it was the first shirt I ever bought from Threadless. After that, I was hooked!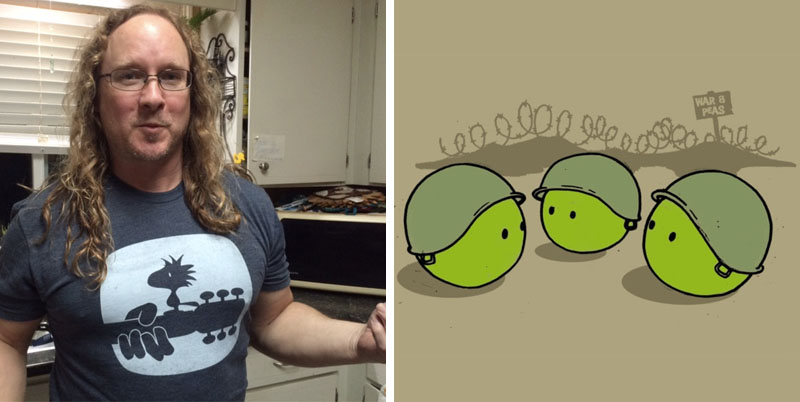 Bare No More:  If it wasn't for my Threadless addiction, my husband would have nothing to wear. I'm serious! His favorite is "War and Peas".  I'm praying for a reprint, because his shirt is wearing thin!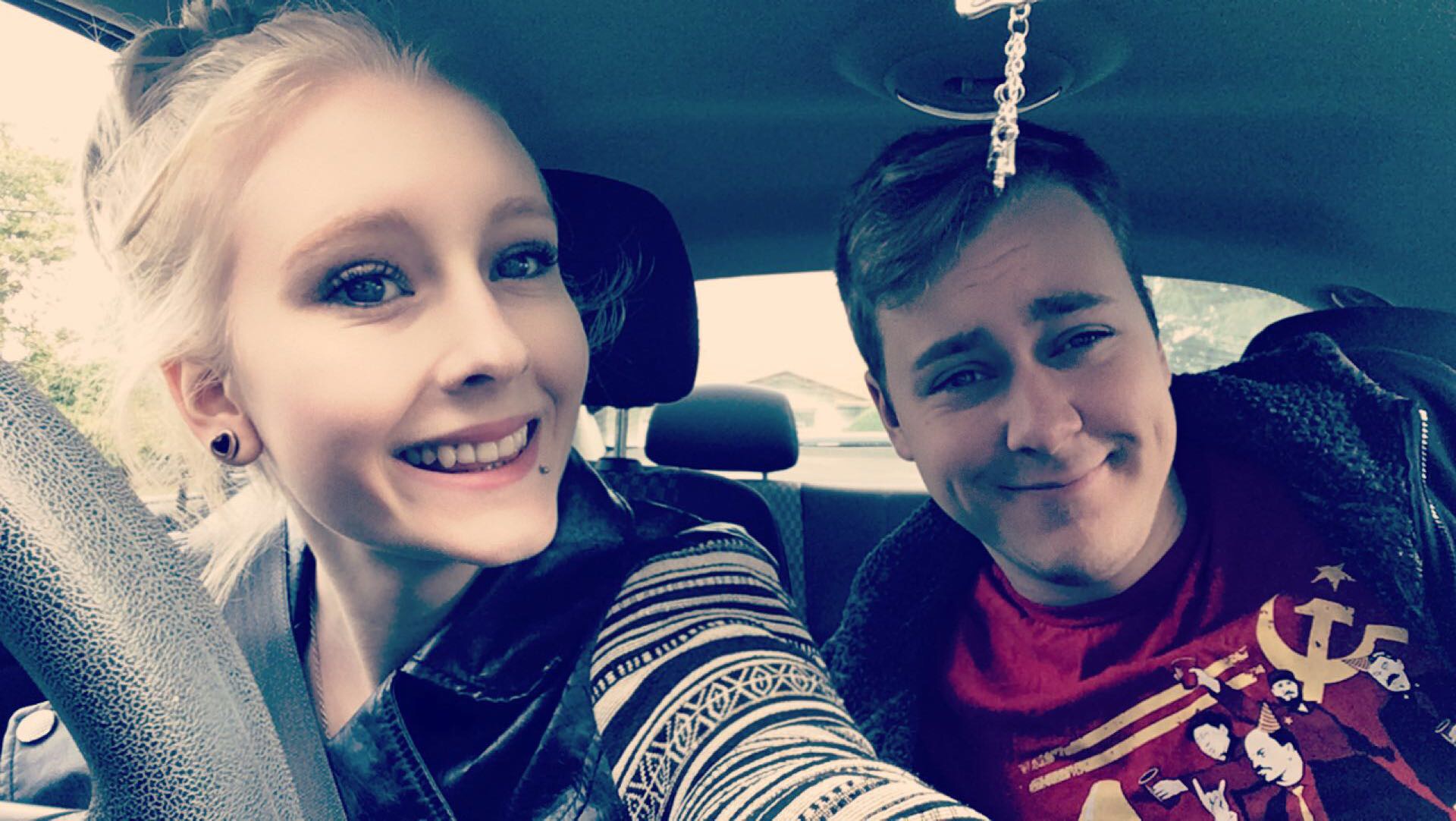 Pay it Forward: I often collect Threadless items during the year to give as gifts to the special people in my life! I've given totes, duvet covers, shirts, notebooks and zip pouches. They travel well, the prices are great, and the recipients always love them!
Make Your Own memories: Shop all tees now!