Let's be real: the best part of moving into a new apartment, house, dorm room, office, etc. is having a blank slate to go gung-ho decorator on. Seriously, I'd move into a place that was definitely haunted by a demon if it meant I got to do some extra decorating. SO MUCH space for wall art activities! But a blank wall can be a lot like a blank canvas or new sketchbook to an artist – equal parts exciting and terrifying because where to begin?!
It can be kind of hard to figure out where to start when it comes to filling up your wall space. Should you go framed or unframed? Art print or stretched canvas? Themed or curated chaos?? Fear not! Here are a 4 ways to give your walls a creative refresh!
.     .     .
Mix it up with different wall art styles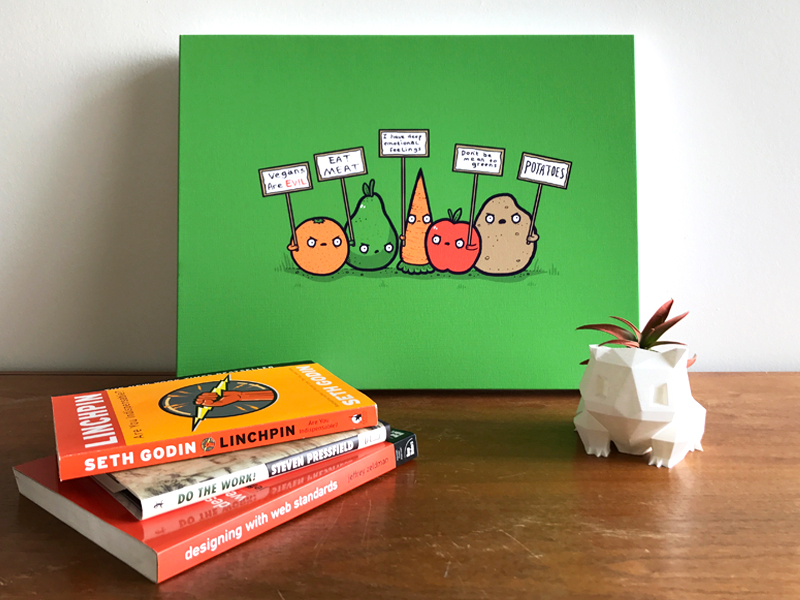 Just like you don't need (or really want) your wall art to all be the same size, try mixing up the style of wall art as well! Try throwing in some stretched canvases amongst your flat and framed art prints. Stretched canvases give your wall a pop of depth and extra vibrant color that creates a really cool look.
Tapestries are also a great wall hanging to throw into the mix for a little switch-up in textures and depths. Contrary to popular belief, tapestries don't always turn your space into a hippie den (although they totally can if ya want). They can be used to cover a lot of wall space or, if you get a small tapestry, can be included in a gallery wall to shake it up a bit.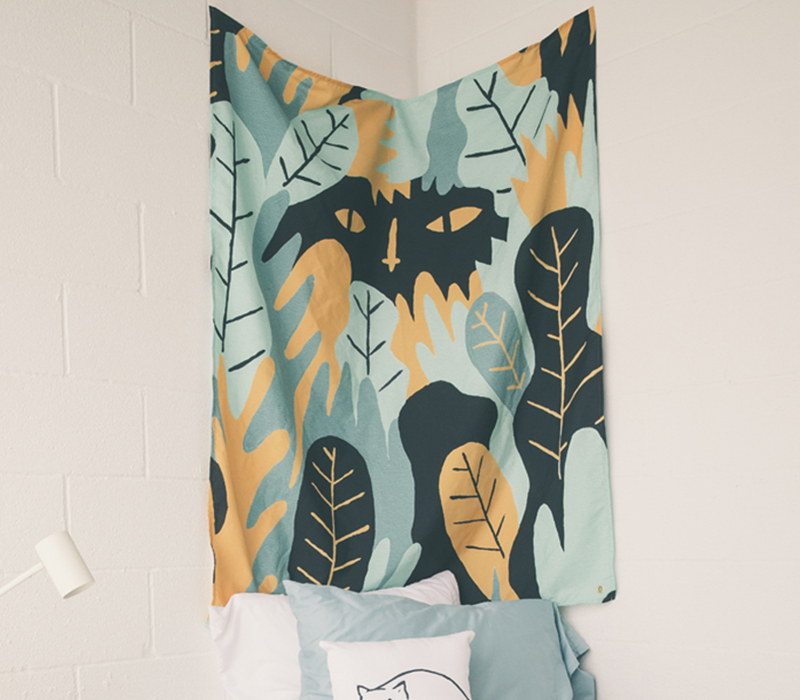 Finally, try throwing other types of wall hangings into the mix: chalkboard squares you can customize, hanging or wall-mounted plants, etc. Don't be afraid to mix up your wall display – curation is all about creating visual interest!
Create a sleek gallery wall with framed art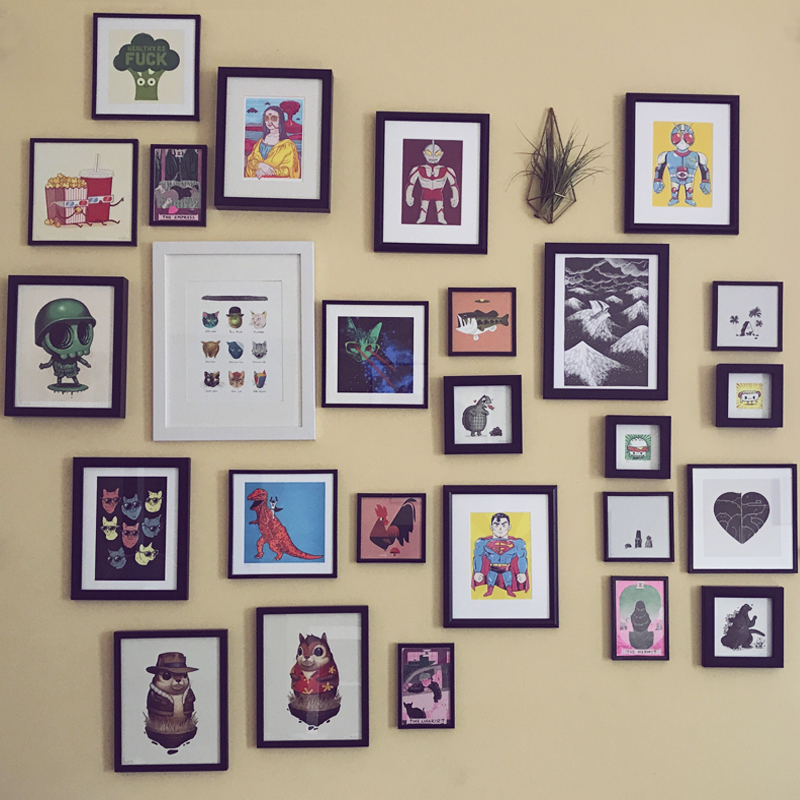 If you want a more refined look, create a gallery wall menagerie of framed art prints. You can still mix it up by using different frame colors and different sizes of prints, mixing square and rectangular prints, horizontal and vertical prints, etc. But framing your wall art is a prime way of giving a gallery wall a super clean, curated feel without sacrificing fun prints and layouts. You can even take it a step further and theme your gallery wall by color or design theme.
Unique ways of hanging unframed art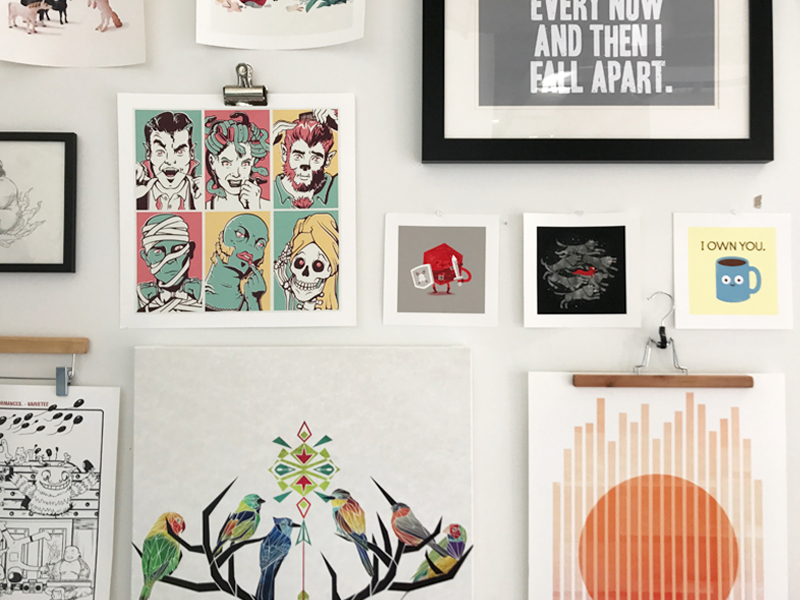 Experiment with different ways of hanging your wall art! Instead of frames, try bulldog clips, thumbtacks, string or wire and clothes pins, even clothes hangers to hang up your wall art! This will give your space a little bit more of an artsy or studio feel by creating a kind of hodgepodge of visual interest.
Go off the wall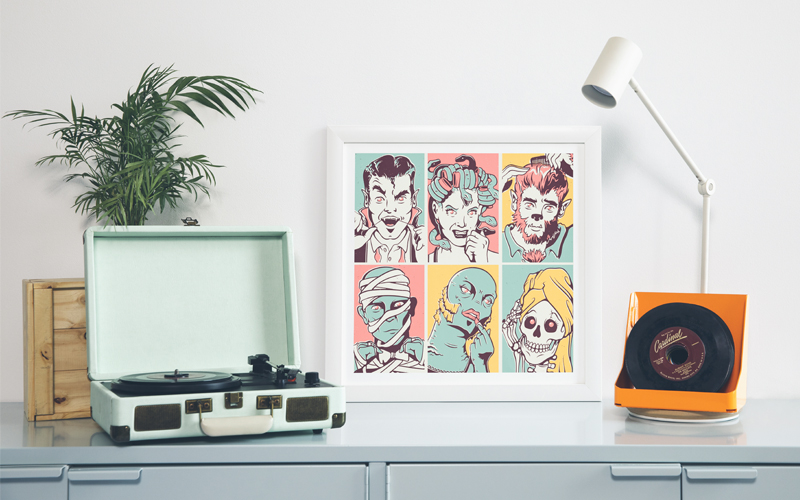 Who says you need to hang wall art on your walls? Throw design caution to the wind; one way to display wall art is to take it off the wall! Prop stretched canvases and framed art prints up on tables, bookshelves, on top of dressers, even on the floor if you're feeling super artsy.
All of the above!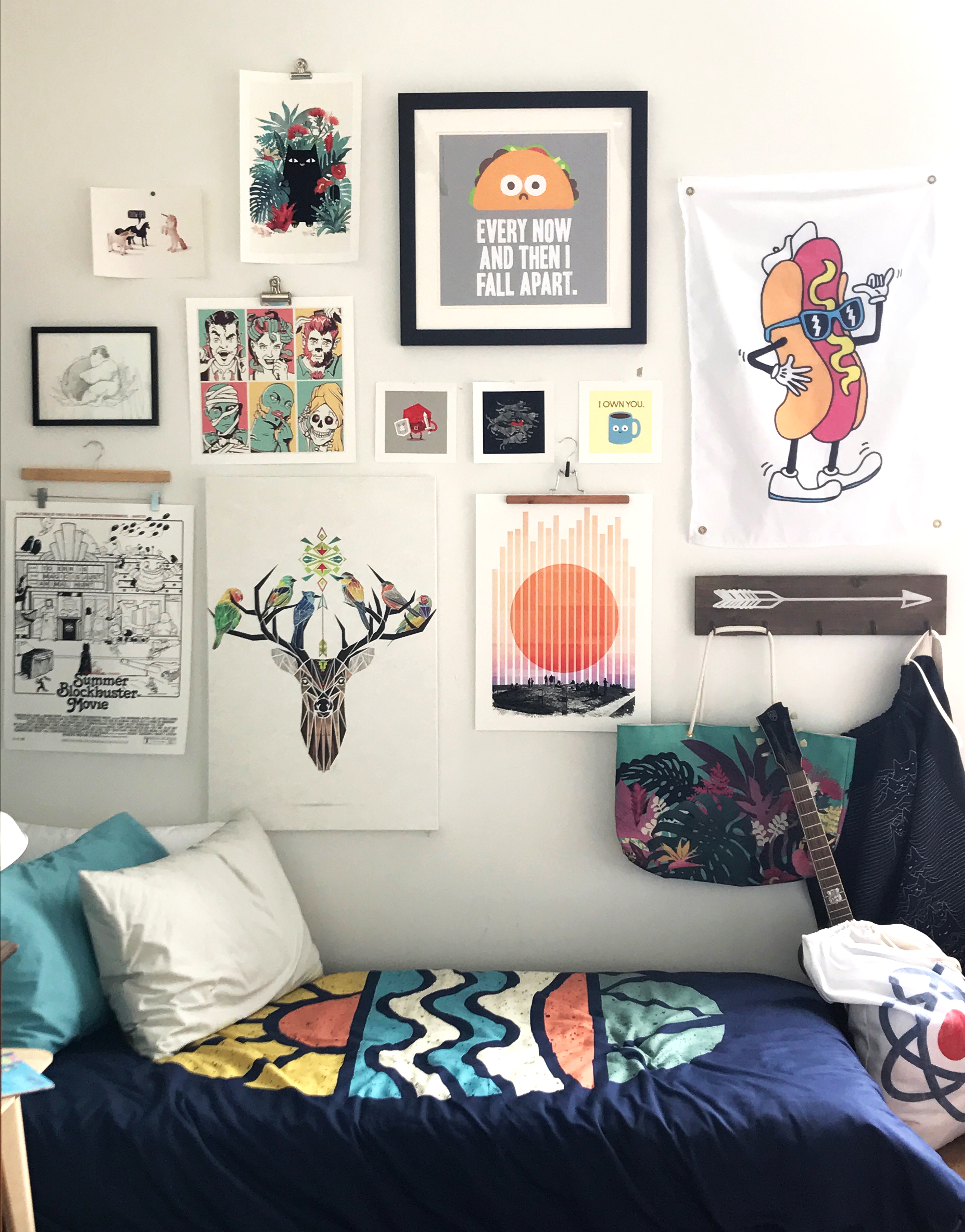 Mix it up! Combine all of the above techniques to create a wholly unique space all your own. Curate a gallery wall of un-framed prints hanging by bulldog clips alongside framed prints, hanging plants and a tapestry to serve as the focal point in the center. There are a million options for creating a fun space with wall art – have fun with it and create a space you love!
Shop all wall art!