Here in Chicago, we're fighting the winter cold by dreaming of the summer months. And the Fourth of July inspired winner of our Holidays Challenge is doing the trick. Whether you celebrate America's birthday around purple mountains majesty, amber waves of grain, or in your living room while watching Independence Day, there just aren't enough good Fourth of July designs out there. And first-time printed artist Jesse Nickles fixed that with a design that's ironic, a cautionary tale, and beautifully vintage all at once! *Cue the distant cries of a Bald Eagle soaring through spacious skies (not included).*
We talked to the winning artist about this design, his own Fourth of July story, and about his professional art! Check it out, and may the Fourth always be with you.
.     .     .
Your first Threadless win and print! Congratulations! First things first, tell us a little bit about yourself!
Thanks, I'm very excited! I'd like to thank the Threadless community for all the support on the challenge. I grew up in a rural community in southern Missouri. My mother was an art teacher, so I was exposed to art and design at a very early age. I've always wanted to do something creative, and my family has always been supportive of my artistic pursuits. I attended Missouri State University after high school, earning a BFA in graphic design. That's where I first met my wife and design partner, Ashley; we've been together for a little over eleven years now. About 15 months ago, we had our son Hudson, who is quite the dancer and a total ham. We also have two puggles: Raiden and Bowser.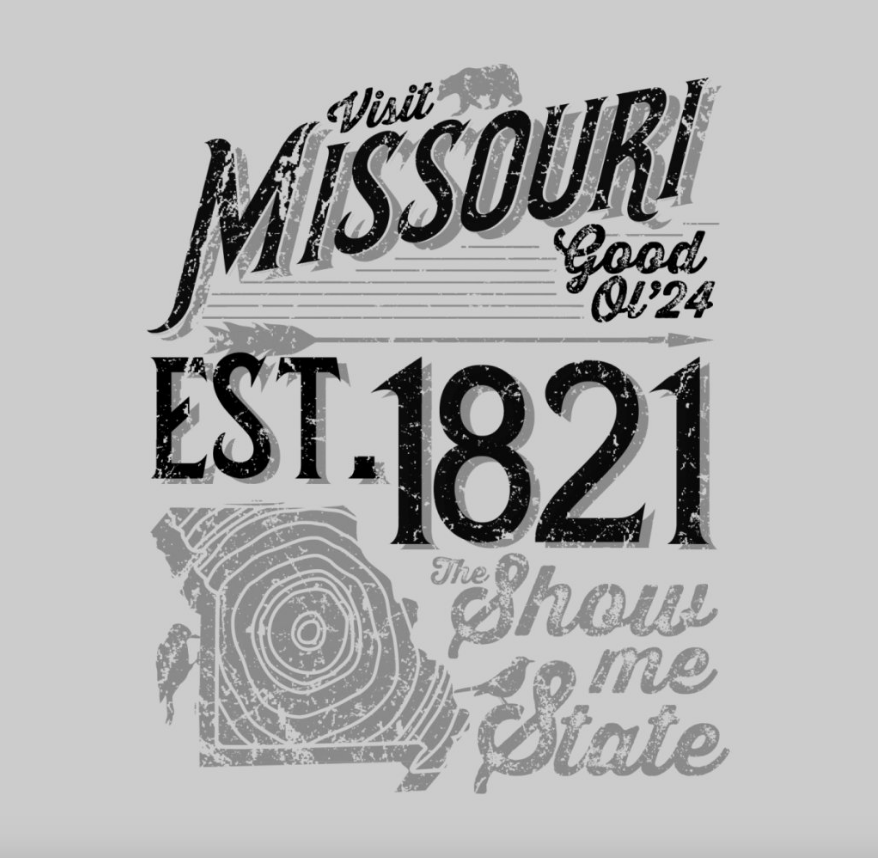 Tell me a little bit about Atomica Press! How did you get started? What kind of work do you do?
My wife started it; she did a lot of wedding announcements, branding, invites, and other various client work. Though we were both in the same field, we designed separately. A handful of years back, we start changing direction. Now, we both work under the name – Atomica Press – selling merch and working on self-initiated projects that interest us. Ashley is a powerhouse designer with a great grasp of typography and the hardest working person I know. I would say I'm much more of an illustrator than designer; I am always doodling and coming up with weirdness to entertain myself. I think we keep each in balance; she is technical and I am messy, somewhere in the middle is where we end up.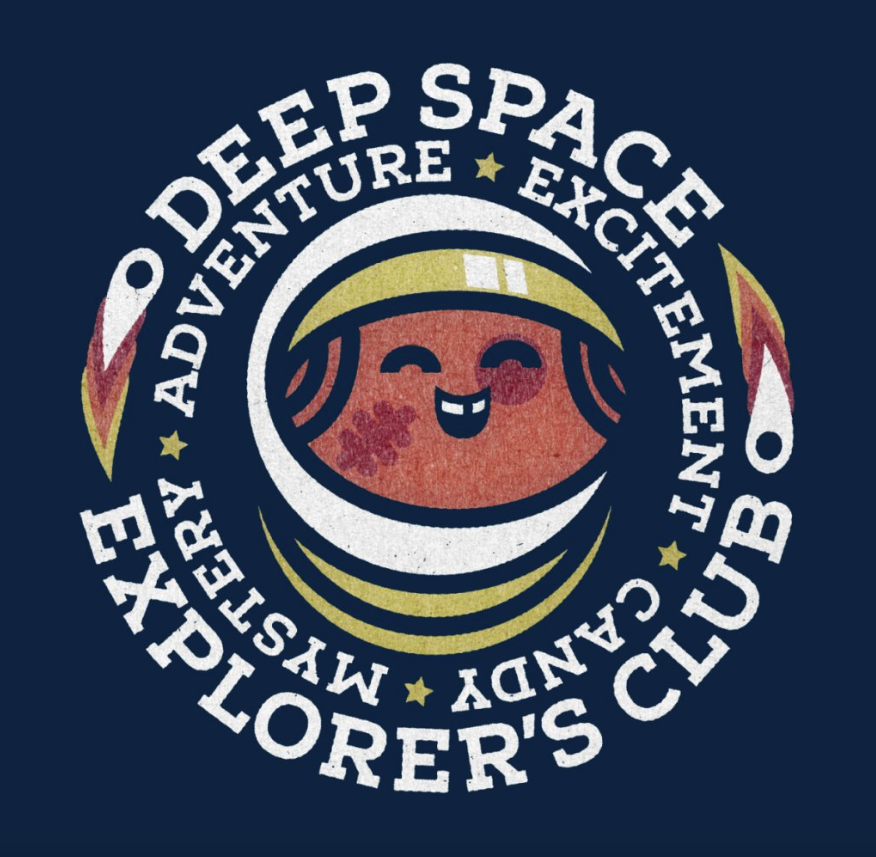 What's it like working as an awesome husband and wife duo! What are some of the challenges when ts combining your two styles? Do you have similar artistic styles?
Working with Ashley is awesome; I mean, who doesn't want to hang out with their best friend all the time? That being said, I do think our styles are wildly different. However, we have similar reference points and interests, so it all pans out. We have a good respect for what the other can do. On that note, I hope Atomica comes across a little bit Country and a little bit Rock 'n' Roll – two voices, but ones that work together.
"I feel to be a good designer, you must look at art or design all the time, and by this I mean finding the beauty and meaning in everyday things. It strengthens my voice as I apply the inspiration I get to my work."
Tell me a little bit about "Fun With Fireworks"! How did the idea come about? Why was this the holiday of choice?
I think it's partly timing; when I made the design, the 4th was a week prior. Also, with the recent rise in American exceptionalist attitudes, I guess I wanted to tackle something that on the surface seemed hyper-patriotic, but had an underlying arrogance about it. Something that said, "I will celebrate how superior I am, even to my detriment." And, let's be honest, who hasn't watched a YouTube video or even a drunken friend nearly blow their eye out with a Roman Candle?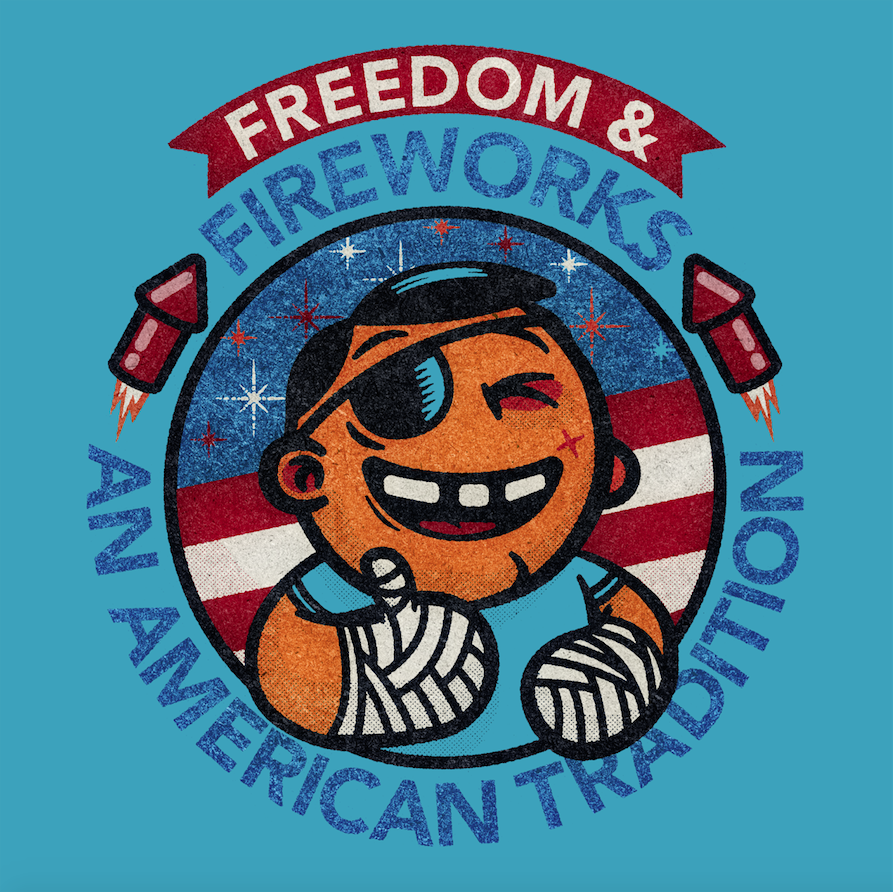 Do you have any crazy holiday stories you'd be willing to share?
How about a dangerous firework story? In my senior year of high school, a bunch of buddies and I stopped at a stand to get some fireworks. We then proceeded to drive out to a country road where one of the guys lived. To my dismay, a couple of them took the bag of fireworks, put it in the center of the road, soaked in gasoline, set it on fire, and, then began dancing around the volatile mixture. I ended up hiding with a few others behind a wooden fence till the chaos subsided. No one was hurt, luckily, but I do not recommend acting in this manner if you value all your parts.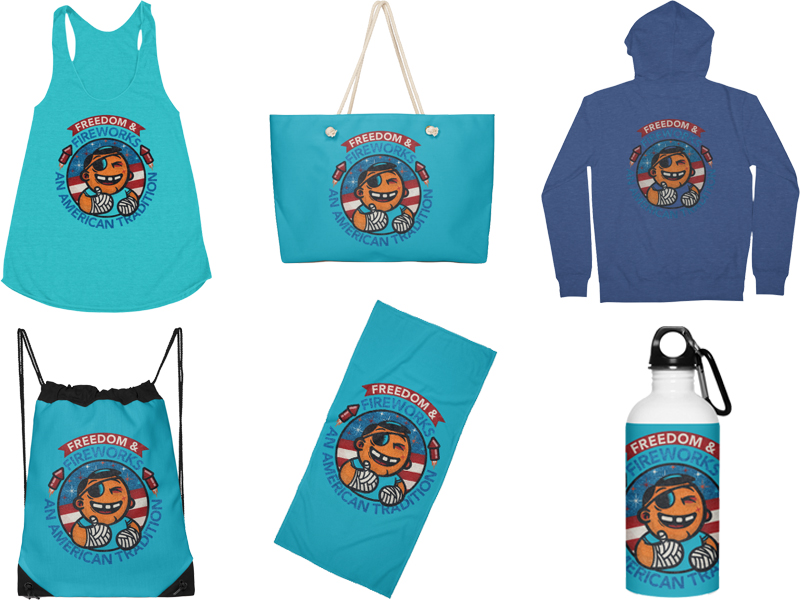 Did you and Ashley work together on this design?
Nope. When we work on projects with one of us taking the lead, it's usually the person who has the idea or whose style is best for the project. Then we workshop it, we run our designs past each other, and the great thing is we can be honest with each other on what is and isn't working. So, it's less collaborative than you would think. Ashley definitely deserves a lot of credit for the final outcome; her critiques are always spot on, and I take her observations seriously.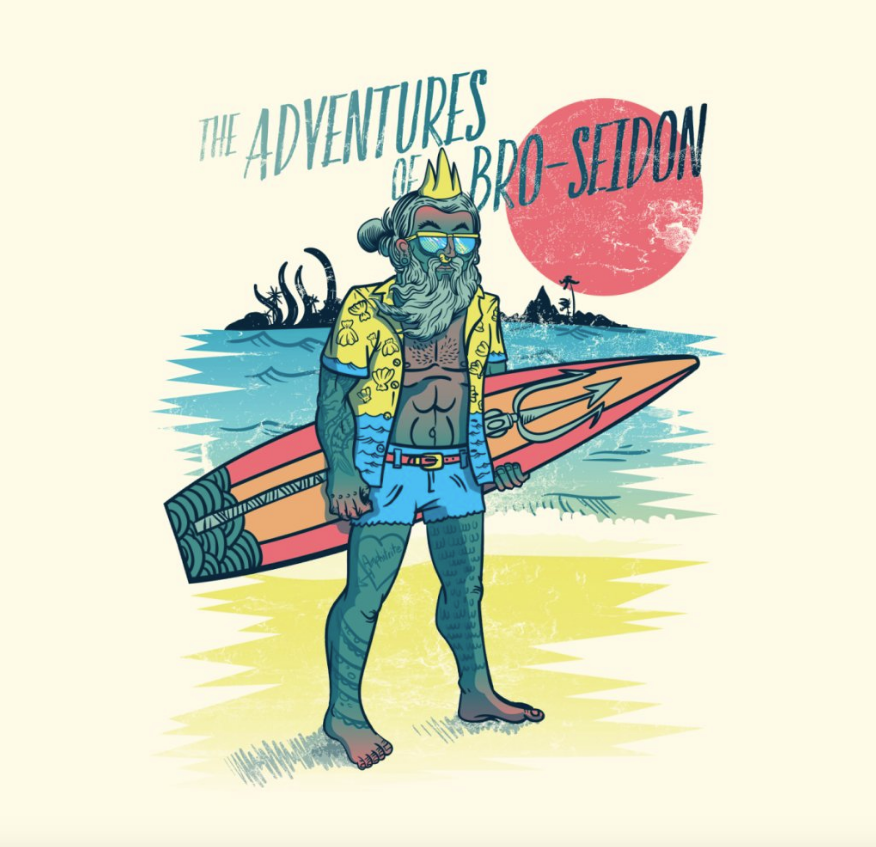 You seem to have an eye for vintage-inspired design! What vintage imagery most inspires you?
Mid-century advertising and logos, especially if it has a cool mascot or involves Silly Symphonies and Merrie Melodies cartoons or odd and unintentional design (or vernacular design). I'm also a fan of and collect record covers, old matchbooks, and Golden/Silver Age comics.
Nothing gives me the same feeling as these things. It makes me feel close to my late grandfather Jess, who dealt in Antiques – or "junk" as he called it. It also makes me feel connected to the place I grew up, where you might still see signage that has been there for far longer than I've been around. These artifacts are prevalent in the Midwest and when I see them in the wild, untouched and right where they have always been, it gives me a good feeling.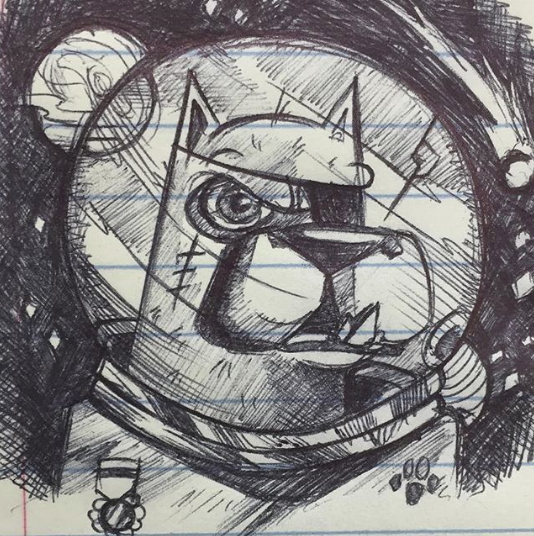 What artists and styles are you most inspired by?
I like a lot of different styles; I can always find some great quality in other peoples' work that my work lacks. But, I will list a few people who I think are killin' it…or were killin' it (RIP).
Mcbess, Chuck Jones, Becky Cloonan, Brian Edward Miller, Amanda Visell, Printmafia, Foxhole Letterpress, DKNG, Draplin, James Jean, Pieter Brugel the Elder, Jasper Johns, Thomas Hart Benton…I could name so many more. I think a good designer will take from their experiences and add to it in a new way to make it their own. I feel to be a good designer, you must look at art or design all the time, and by this I mean finding the beauty and meaning in everyday things. It strengthens my voice as I apply the inspiration I get to my work.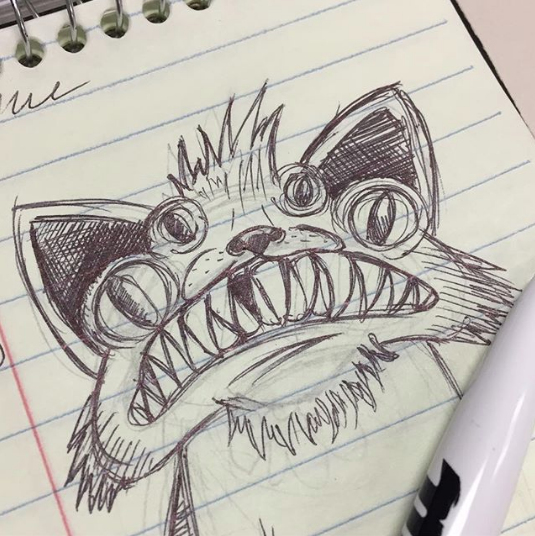 You have so many character drawings on Instagram – do you do any stories or comics to accompany them?
For sure; I am interested in doing comics someday, but for now those characters live on Instagram with their stories locked away in my brainium.
What's your artistic philosophy?
Make dumb stuff that you like and hopefully, it will resonate with someone else. You can design all day for the masses and make big bucks, but in the end, is it really worth it? And for the love of God, don't take yourself too seriously or feel smug about your talents, because a smart person can learn from anyone.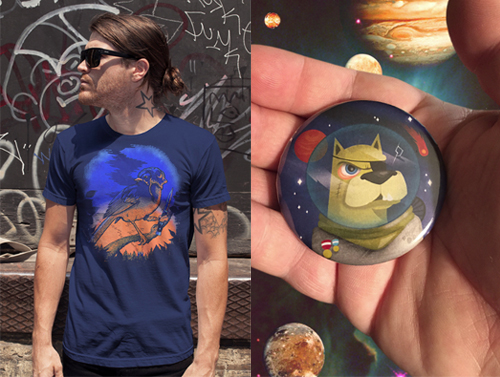 Anything else you'd like to share?
Be kind to yourself and others. Adopt a pet. Listen to the Talking Heads, eat your veggies…or something like that…
See more of the winner here!