If variety is the spice of life, then a variety of creative styles is the spice of the art world. And artist Laura O'Connor seriously spices up her sketchbook by creating designs in a variety of styles. From abstract patterns to delectable peachy drinks to minimalistic charcoal landscapes and characters, this freelance artist has mastered several styles. She likes to convey a "quirkiness or irregularity" in her work, which she's successfully translated into each style she works with. We talked to this artist about her Artist Shop designs, the gold prospector theme that appears in several of her creations, and about what inspires her. See more of her work below!
.     .     .
First things first, tell us a little bit about yourself! What's your favorite pizza topping?
Mushrooms, chorizo, and cheese!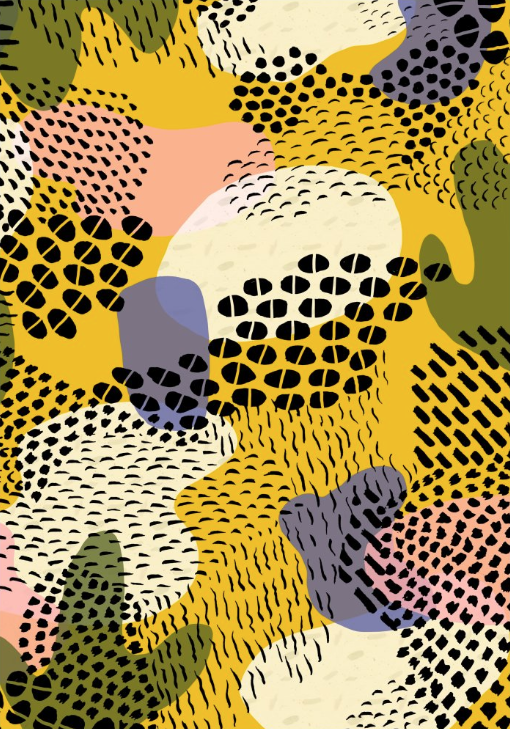 Do you do art for a living? What are some of the projects you've enjoyed working on the most?
Yes, after moonlighting for many years I'm happy to be freelancing as a full-time artist and designer now. My favorite project to have worked on so far was the label designs for a few delicious wines from Australia. The client allowed me to add my own ideas and be experimental with the style, so I loved the end results.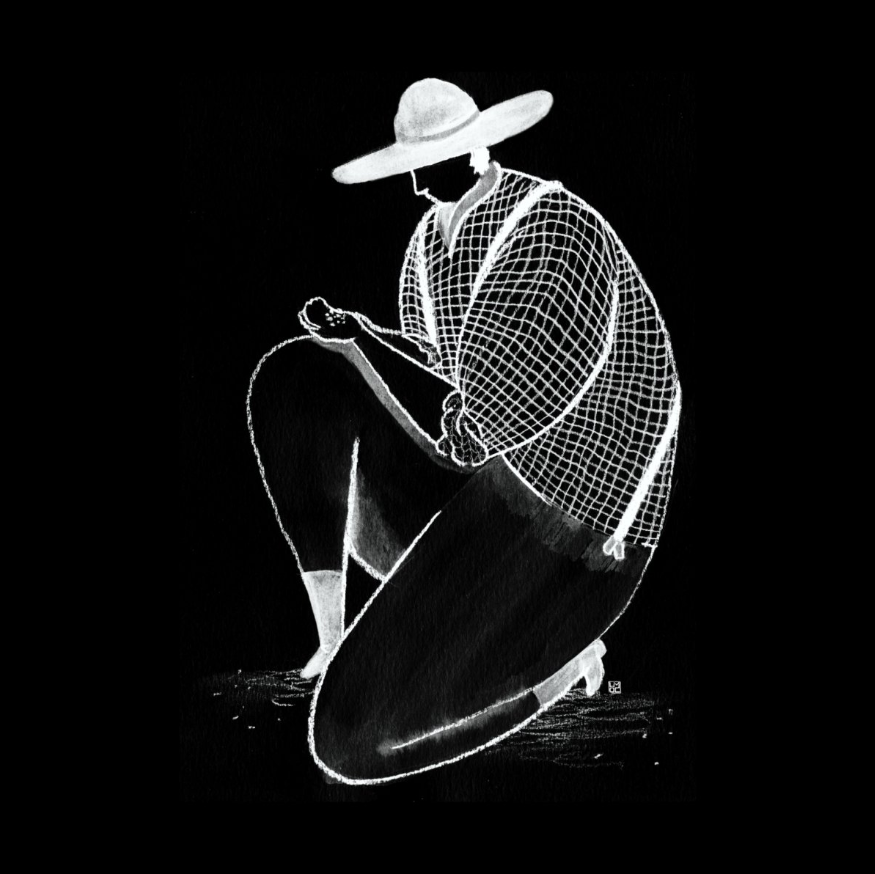 A lot of your Artist Shop work centers around gold prospectors and people on farmland – what attracts you to this specific imagery?
Those were all inspired by a children's book I was making, based on the story of the California gold rush. I was using lots of charcoal and conté to get over my fear of working with such textile materials and mixing this with digital work.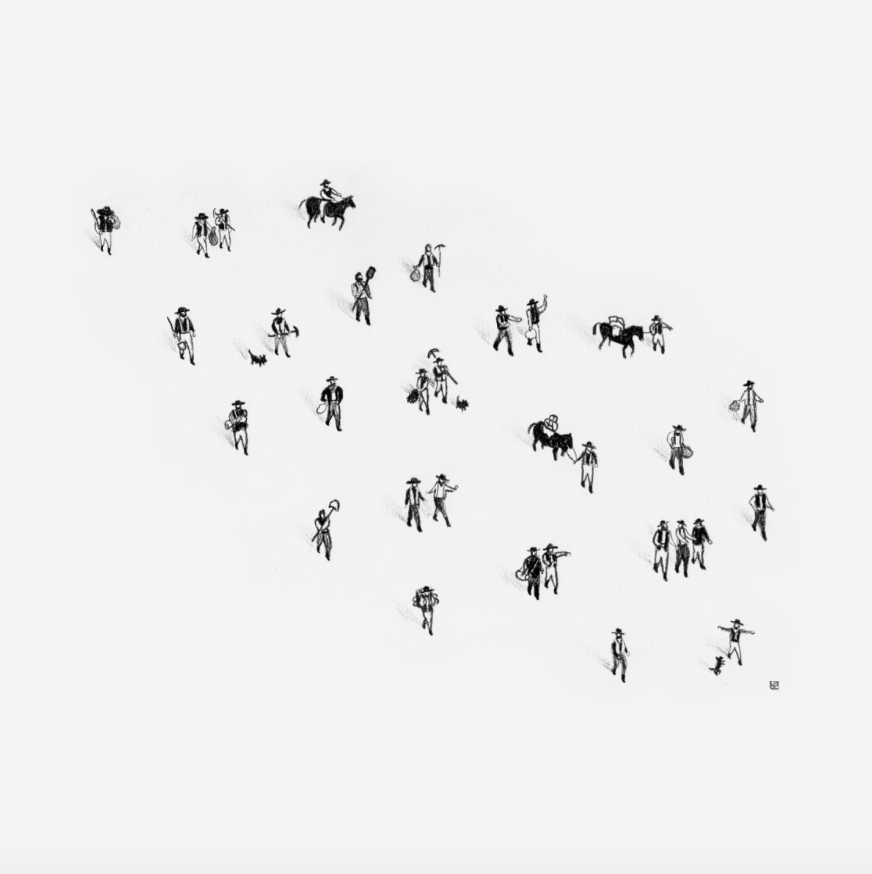 What art styles most influence yours?
I love referring back to the classics like Schiele and Matisse for color inspo. But the purposeful naïvety of contemporary children's books always inspires me to try new things and represent the mundane in a new way.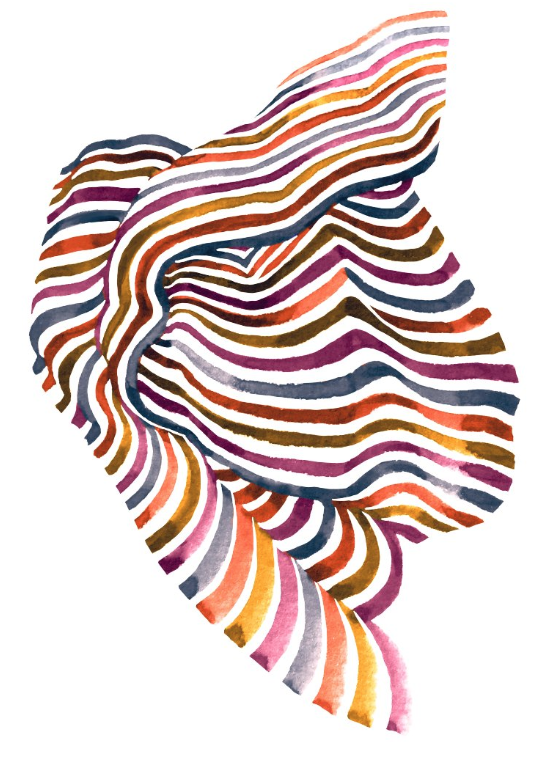 How did you shape your style?
I have definitely changed my style often. I took a fine arts course (in SK**) a few years after uni and my teacher there was a great influence and helped me to explore a more pared-back approach. These days I am trying to evoke a certain vibe or mood in my abstract stuff and a quirky, minimal style for my portraits and still-life pieces.
(**I am from New Zealand, but have been living in South Korea for three years and then Germany for the past year.**)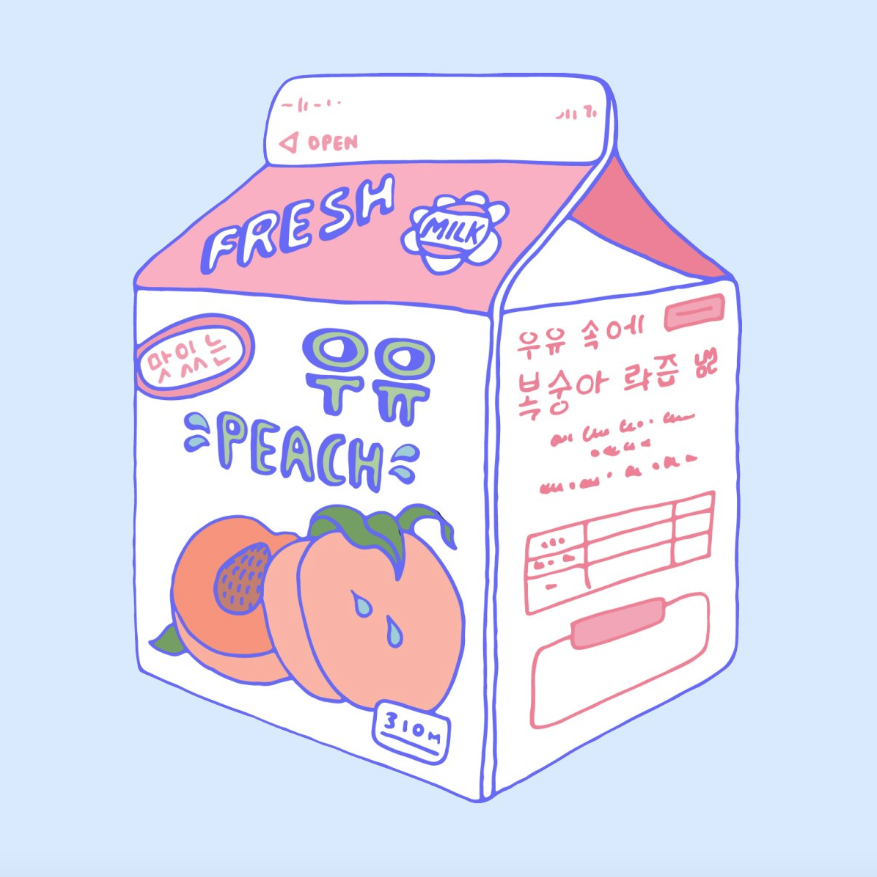 Tell me a little bit about the designs in your Artist Shop!
I tried to include a real mix of my work in my Artist Shop. There's my minimal children's book stuff, still life pieces depicting everyday objects, and – most recently – my abstract work that I think suits the home decor products well.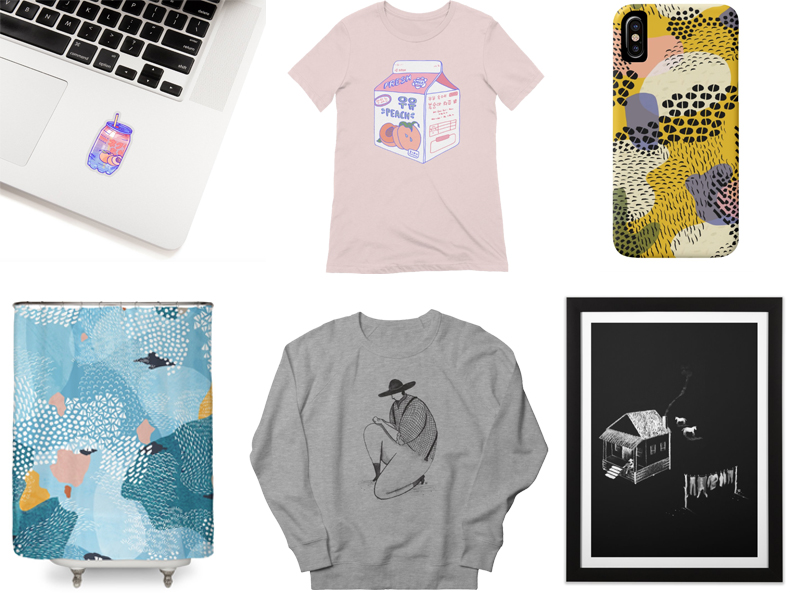 What are your tools of the trade?
I have been trying to experiment more lately with gouache, watercolors, and a variety of brush pens. But I always run back to the safety of my Wacom tablet or iPad for digital work and clean-up of files.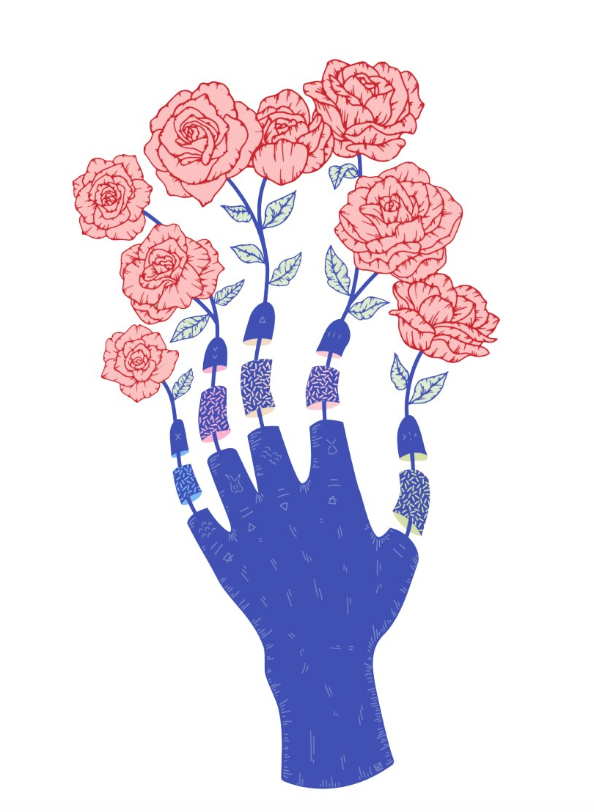 What's your creative philosophy?
Trying to create work for people to have a feeling or reaction. If someone is indifferent upon viewing, I feel like I haven't yet succeeded in my dream job.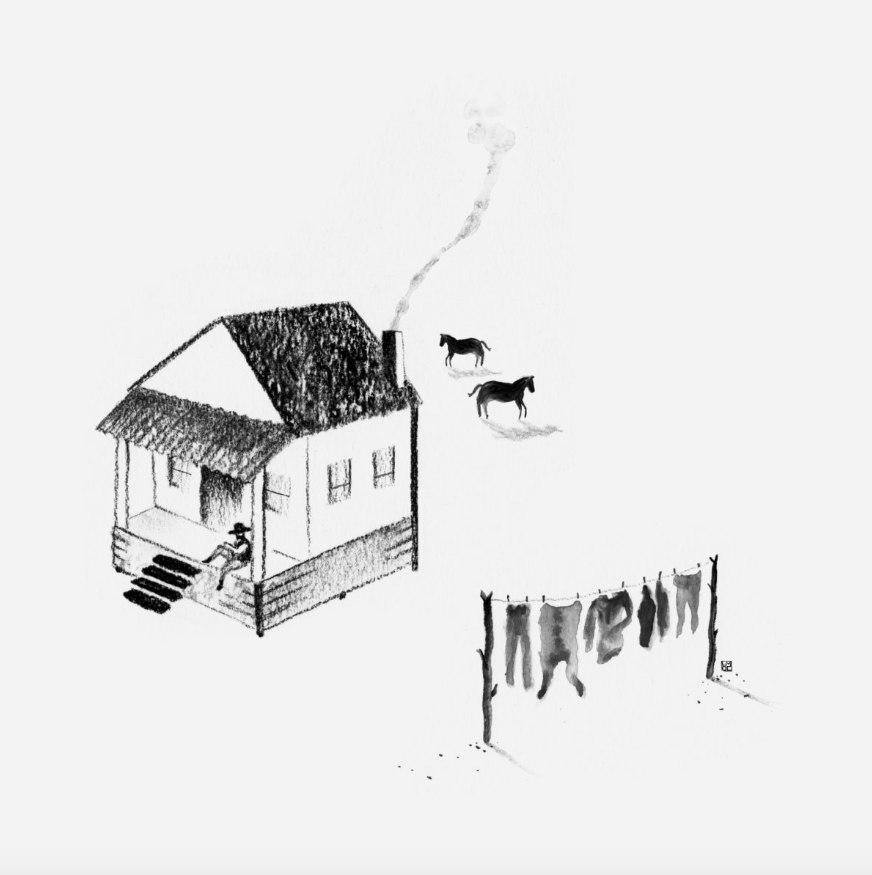 Are there any books/movies/podcasts that inspire you as an artist?
The book Franny and Zooey by J.D Salinger is something I think about often. The mundane things of the everyday turn into something sparkly and interesting through Salinger's writing. I would love to one day be able to achieve this hard-to-describe magic in my own artwork.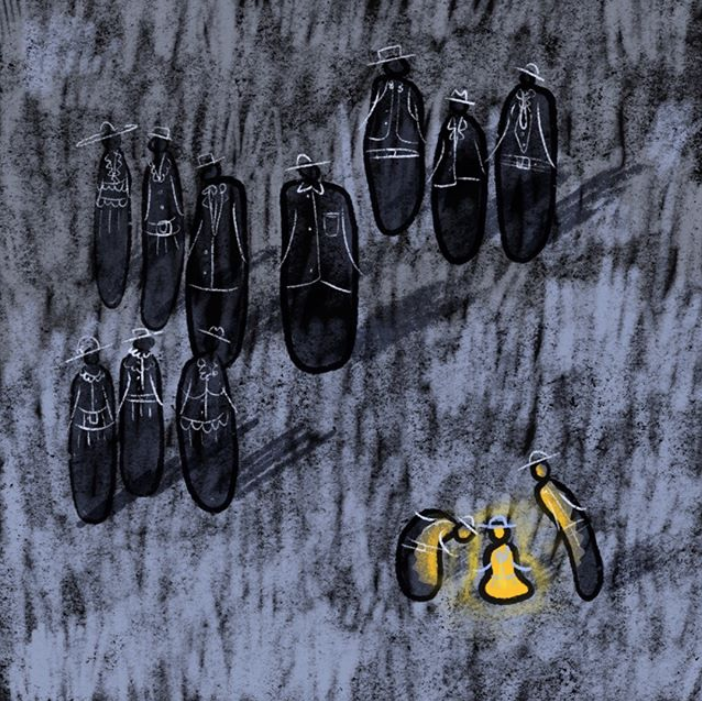 Anything else you'd like to share?
I think the Artist Shop platform is an awesome way for me to reach customers who would otherwise never see my work. I think it's really cool that someone in another country can have a piece of my art in their home. Makes me happy.
See More of Laura's art!