The retro futurism is now! …AND back then!
"Retro" and "futuristic" may seem like exact opposites, but they go together like peanut butter and jelly. It's no wonder that '80s nostalgia can be the theme of the futuristic book Ready Player One, or that The Jetsons could look both futuristic and '50s at the same time. After all, you can't have nostalgia without the past creeping into the future.
Dianne Delahunty, a.k.a "Digsy," perfectly combined these two themes in her winning design for our Retrofuturism challenge. Her design, "New World," is the perfect mix of futuristic awesomeness and nostalgia.
We talked to Dianne about her design, her Threadless design featured on The Last Man on Earth (see which one it was!), and about her geometric style. Check out what she had to say below!
.     .     .
Tell us a little about yourself! Where are you from? How do you make your living? What's your favorite kind of dessert? 
I'm from Cape Town, South Africa but I've been in London longer than I care to count these days (it makes me feel old). My full time job at the moment is mom to my beautiful little daughter Eve, who's almost 3, with another baby on the way in a couple of months.
As for dessert, all desserts are my favourite. Honestly, I've yet to meet one I don't like!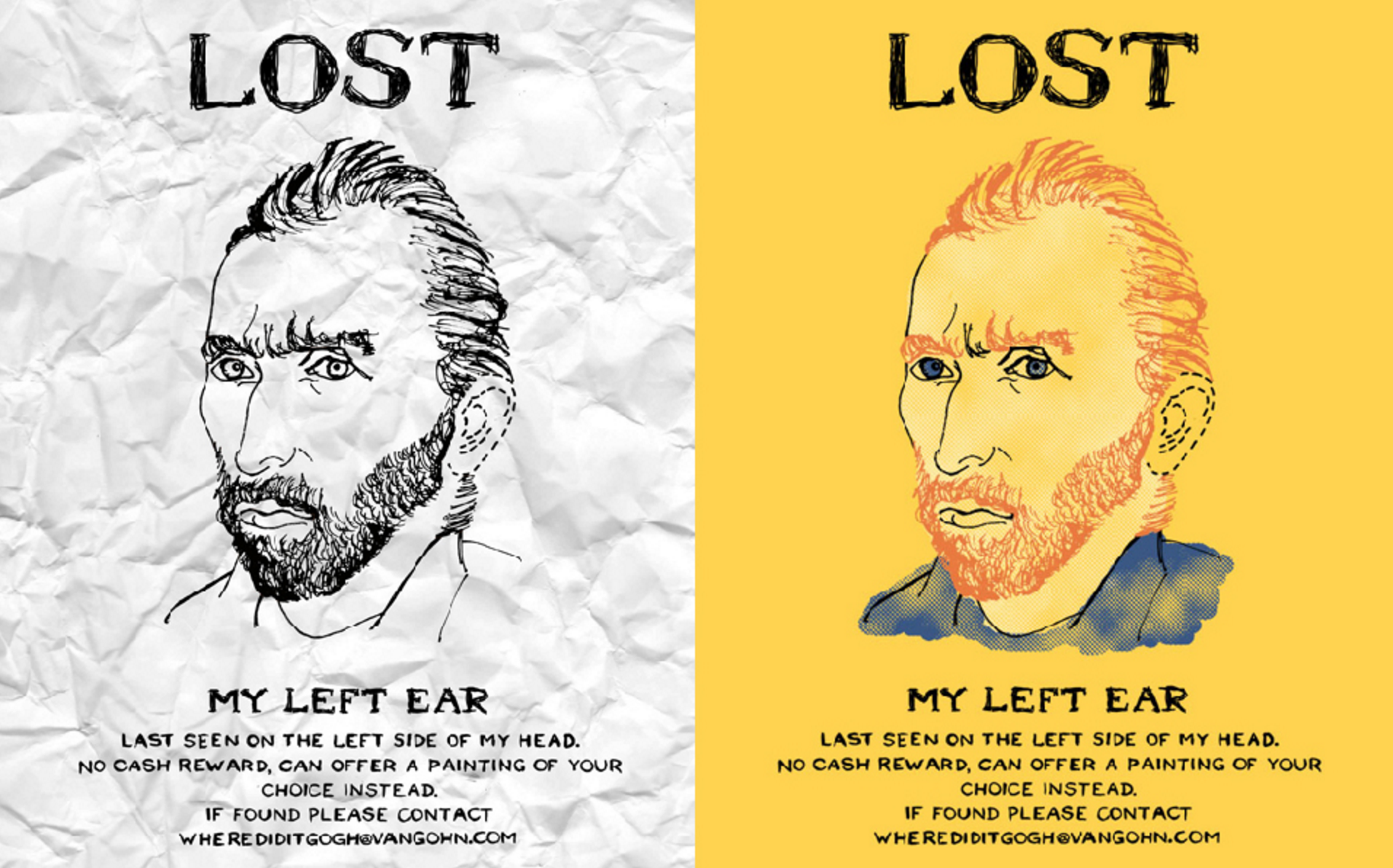 How did you first get involved in designing apparel?
I randomly discovered Threadless one day, I don't remember how, and thought "this looks like fun" and that was that. That was 2009 I think.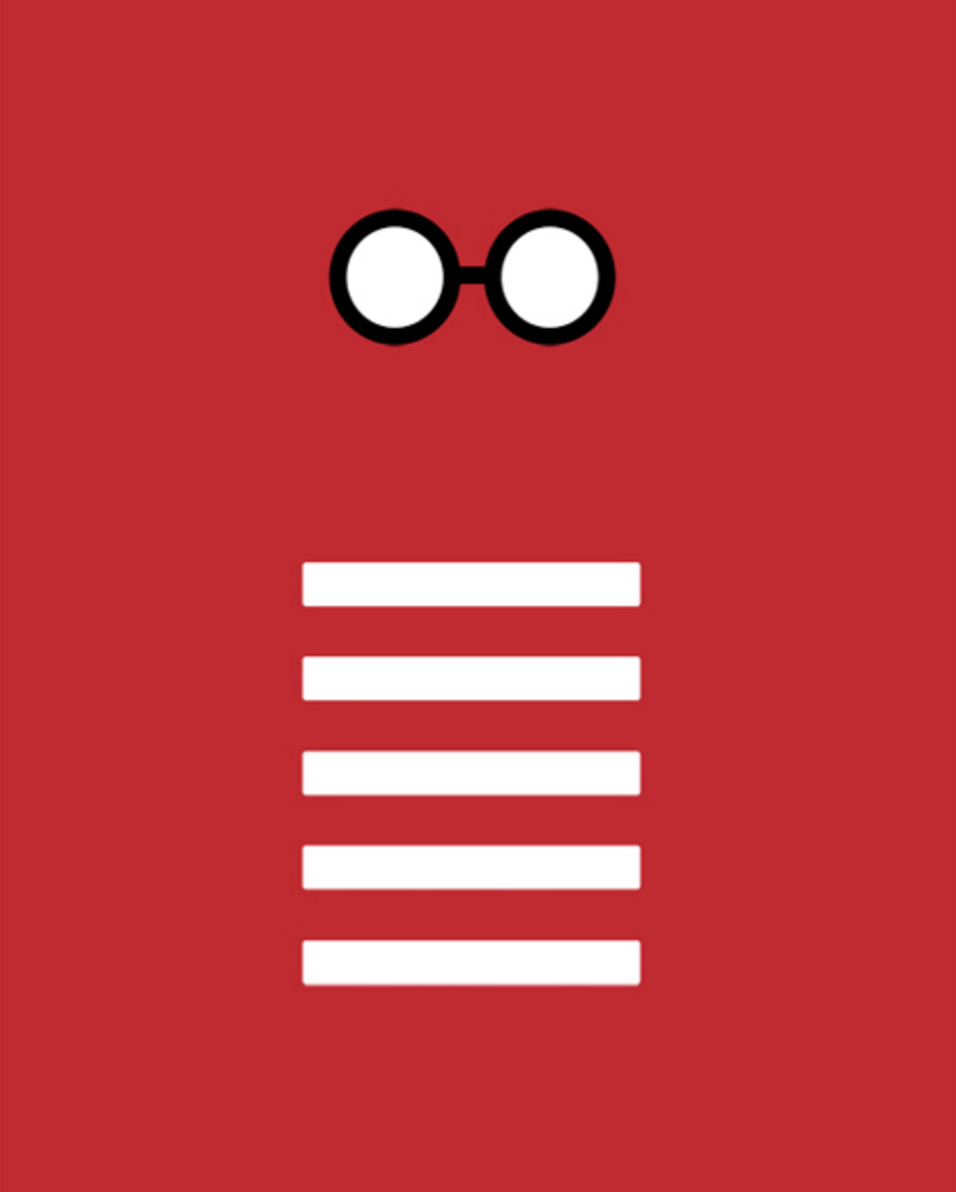 You're a freelance artist with an emphasis on apparel design, which is pretty cool. How did you so successfully break into the freelance world! Any advice for aspiring freelancers?
To be honest, "freelance artist for a living" is a stretch at the moment – my full time job these days involves being bossed about by a toddler! I do have advice though – two things I'm terrible at which I know could make all the difference:
1: Be confident in your abilities and your work. I'm still terrified of showing people my stuff in case they don't like it or, as in my worst nightmares, laugh at me! Frankly this really stops me pursuing a lot of opportunities.
Which brings me to point 2: Snap up the opportunities when they come to you! I turn down too many work offers because of the first point (I get nervous I won't be able to produce what's expected or wanted from me) and also just because life and staying at home with a toddler tends to mean I can't make the commitments I would like and need to.
I like to think if I could work over those two hurdles I could really build on something, but at the same time I'm also happy with how things are ticking along at the moment.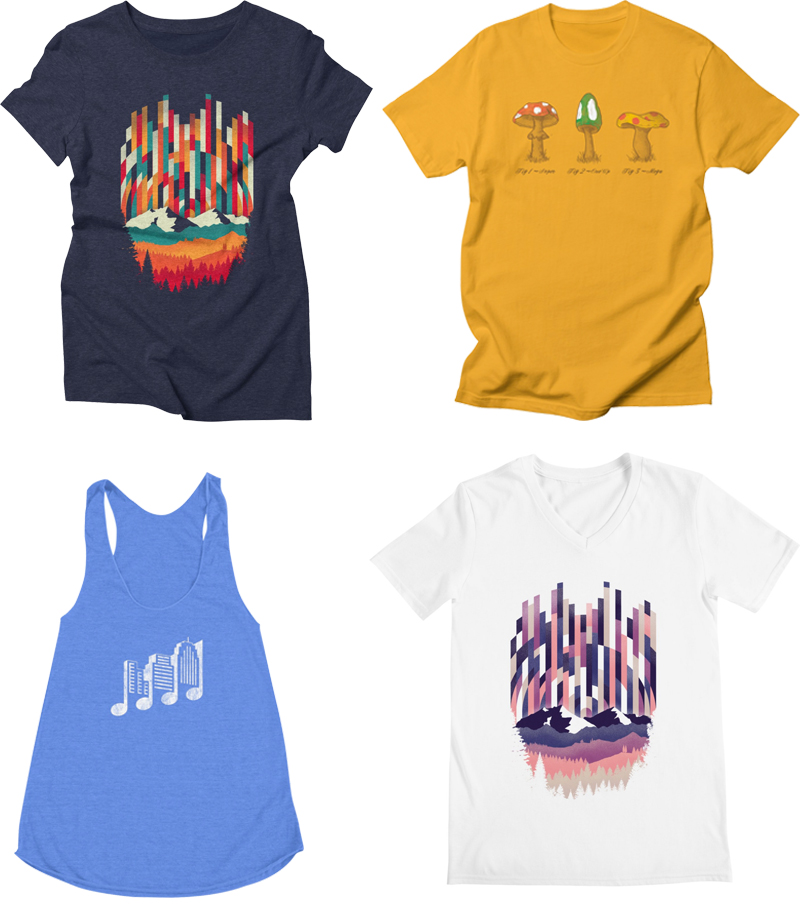 I see you have an Artist Shop with Threadless too! What made you decide to open one?
To give some of the designs I really enjoy, but maybe didn't take off at the time, a second chance in life. I like the idea of the freedom of choice of what I can put [in my Artist Shop], but with the success of Threadless as a company as a backbone.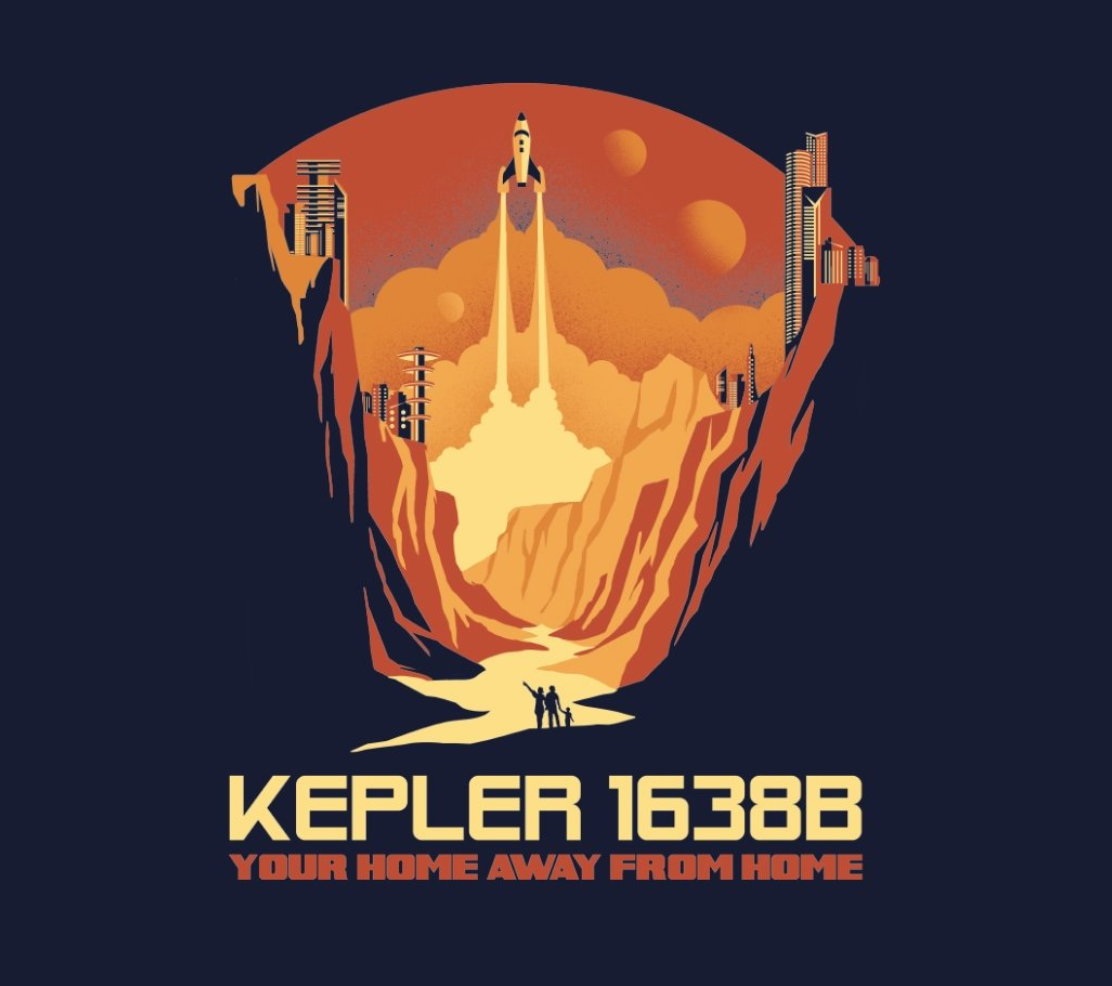 I love the backstory you have for your Retrofuturism "New World" design – tell us a little more about how you came up with it! 
Like a lot of my stuff it developed out of something totally different and very vague! Space and futurism kind of go hand in hand for me so that was always the ballpark direction, then I was doing some Googling looking for inspiration for a completely different idea I was trying (and failing) to work on when I stumbled across two different things – firstly I found a whole range of solar system/planet inspired posters, but I also came across these beautiful retro national park posters. So I put the two together!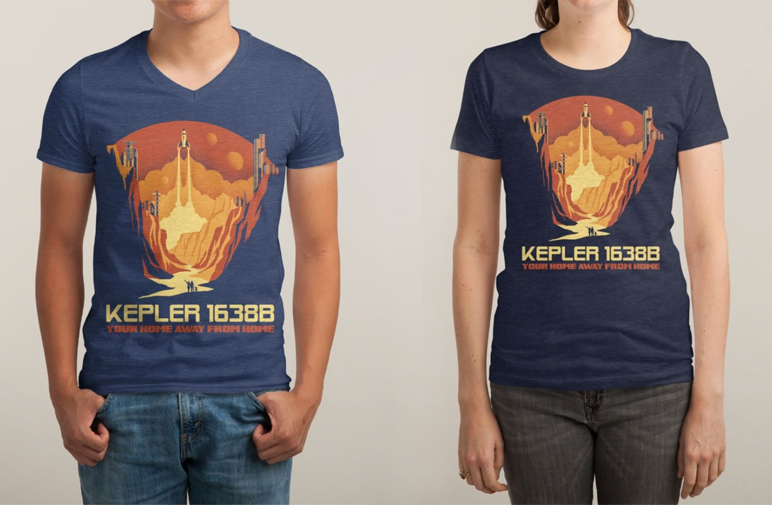 I loved the idea of other planets being travel destinations for the future combined with this retro, nature-based style which had worked for me before. I didn't want to repeat what had already been done with our own solar system, and I also wanted to stretch the futurism bit beyond that. Then I remembered a talk on the recent Kepler probe and all the things it was finding, started doing research and it just went from there. It was by no means a set idea to start with, it really just grew out of other failed starts!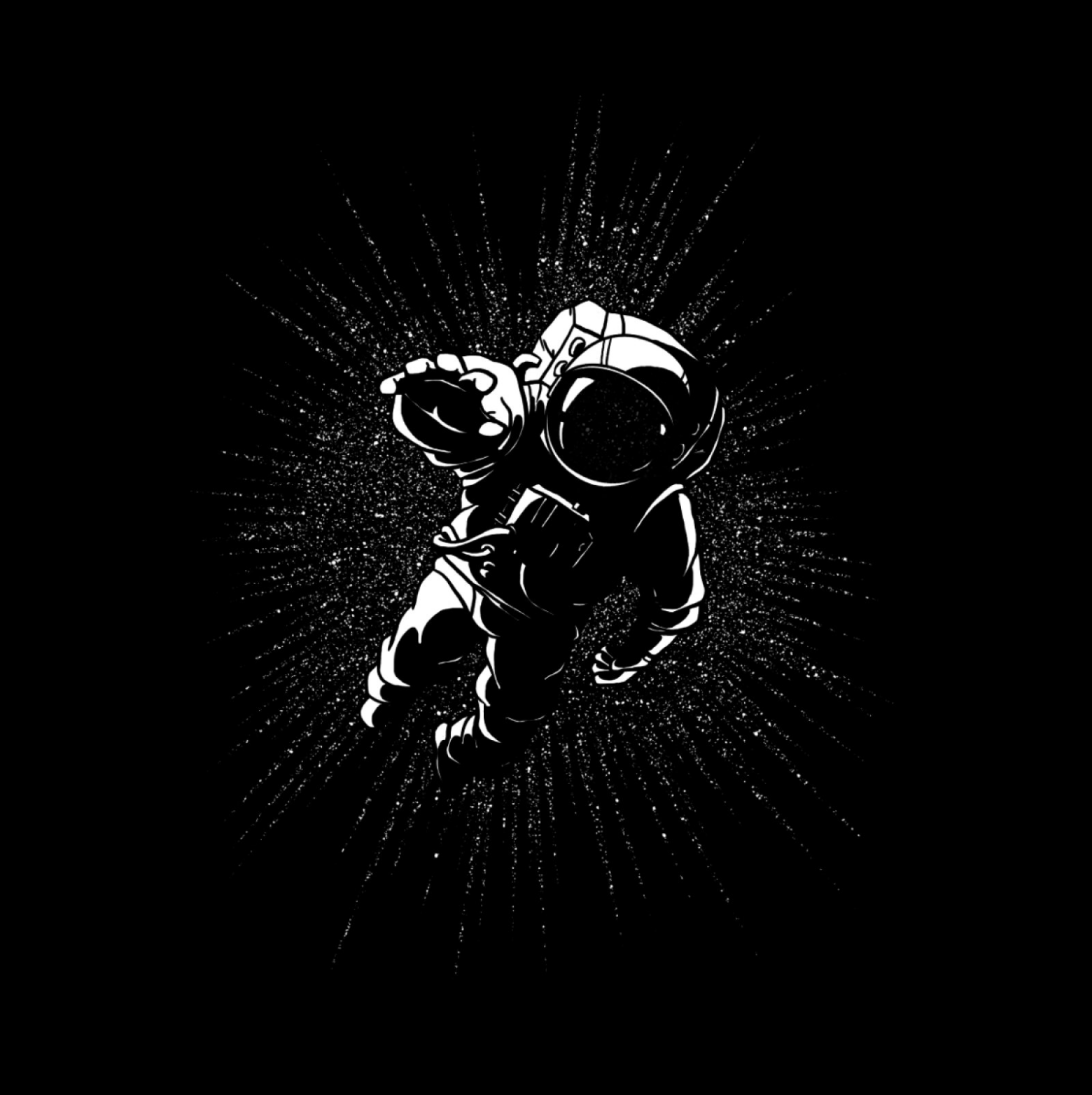 What do you prefer: retro or futuristic?
Retro! I love the style and the colours.
What attracted you to this challenge?
It just seemed unusual and open to some really broad interpretations. And then once I had hit on an idea I wanted to pursue, I realized how it could really suit my current style of work.
I was also surprised by how few subs it had when I first discovered it, so it seemed like a good opportunity to get some ideas out there and noticed (I intended on subbing a few, but in the end barely scraped the deadline with just the one!)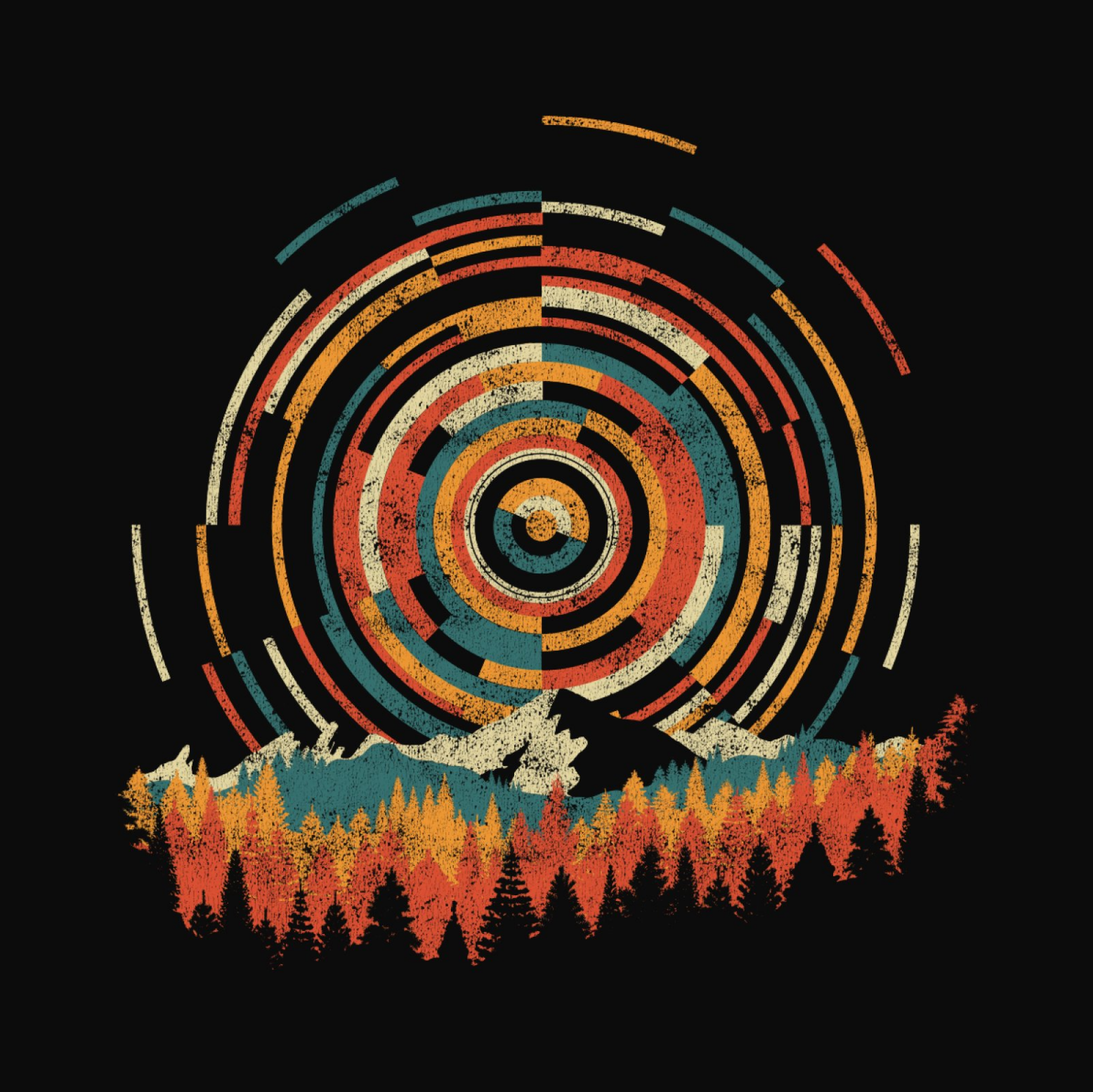 Your "Geometry of a Sunrise" design has been super popular, and it's cool that you have a kind of "series" of nature designs in the same style. How did you develop this geometric style?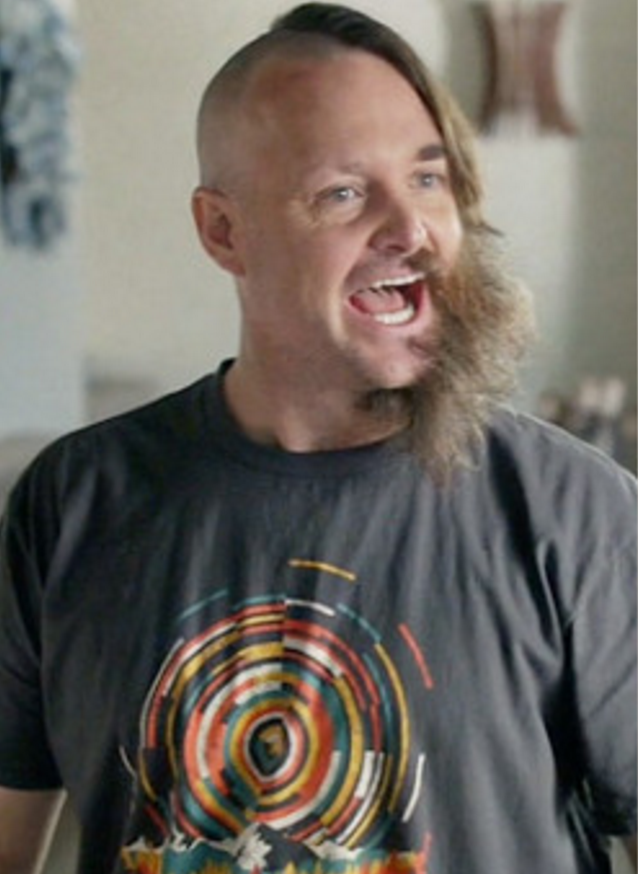 Mostly from just being inspired by what I was seeing other people do. I was finding myself drawn to people who were using nature, geometry, negative space, and/or any combination of the three, and just thinking "I want to make stuff like that."
I had a couple of ideas I started building on and quickly found it suited the flat, low-colour style that I was already developing. It has turned into a bit of a series for me and I have a few more ideas I'd like to work on before I see a shift in style again and move on to the next "series."
Is travel a big part of your life? How does it effect your art and inspiration?
It used to be – my husband and I did an 18 month 'round the world trip a little while after we got married and in general we tend to be more "experience" type travelers, rather than "sit on the beach and relax" holiday makers. Again though, despite the best intentions, our little person has changed that a bit and the last few holidays have definitely been more geared towards giving her a fun time rather than getting lost in foreign cities like we used to.
Regardless of where we go, in terms of my art, it's all about keeping my eyes open for things I like the look of and picking up inspiration for new styles and ideas and projects, be that staring at famous art in galleries or spotting a print in a small local shop.
Shop the winning design!