Yesss, coffee is love, coffee is life. And thanks to the newest coffee shop in Chicago's Logan Square, coffee may actually save a life, too. The Sip of Hope Coffee Bar opened at the beginning of May 2018 – just in time for mental health awareness month to kick off! It's the world's first coffee shop that uses 100% of its proceeds to support proactive suicide prevention and mental health education. Started by Hope for the Day and serving up Dark Matter coffee, the coffee shop aims to support mental health awareness and to break the silence around mental health struggles and suicide. Seeing as caffeine art and traditional art go together like peanut butter and jelly, the walls of the shop are lined with art by some big-name creators. Along one wall is a massive wood cutout by Matthew Hoffman (aka THE guy behind the "You Are Beautiful" sticker) spelling out Hope for the Day's message: "It's ok not to be ok". And a Lauren Asta mural fills the far wall of the shop. On top of that, the entrance is lined with mental health resources that fly off the shelves, according to Hope for the Day founder Jonny Boucher.
The only thing better than a good cup of coffee is a good cup of coffee that's for a good cause (…plus maybe a donut or three). Scroll on down to see some photos in the space. And listen to our podcast interview with Jonny Boucher & artist Derek Hess!
.     .     .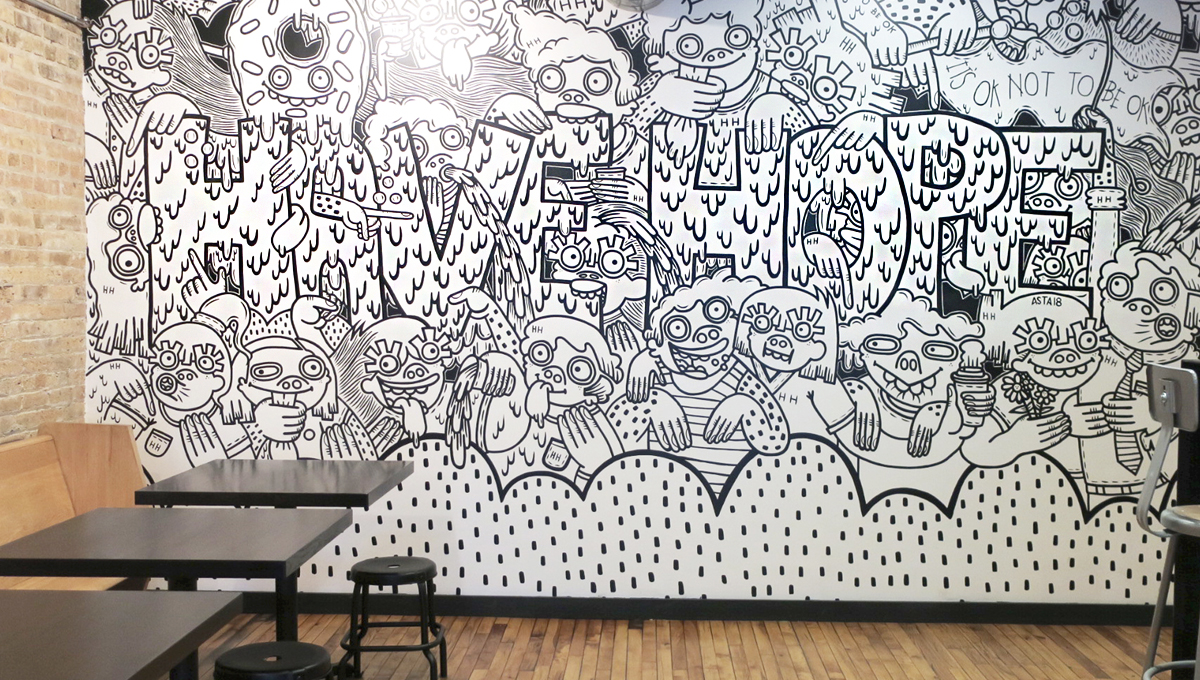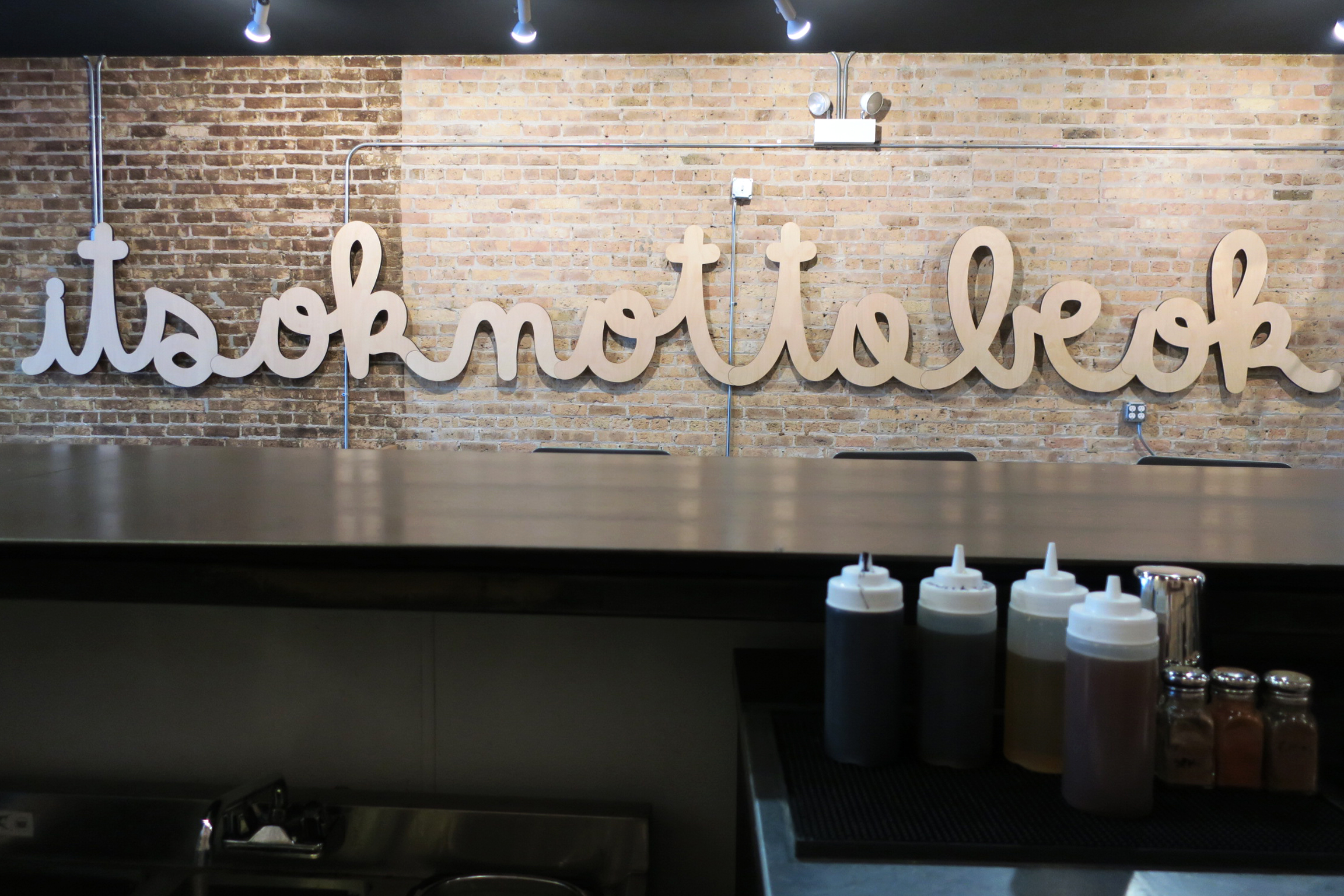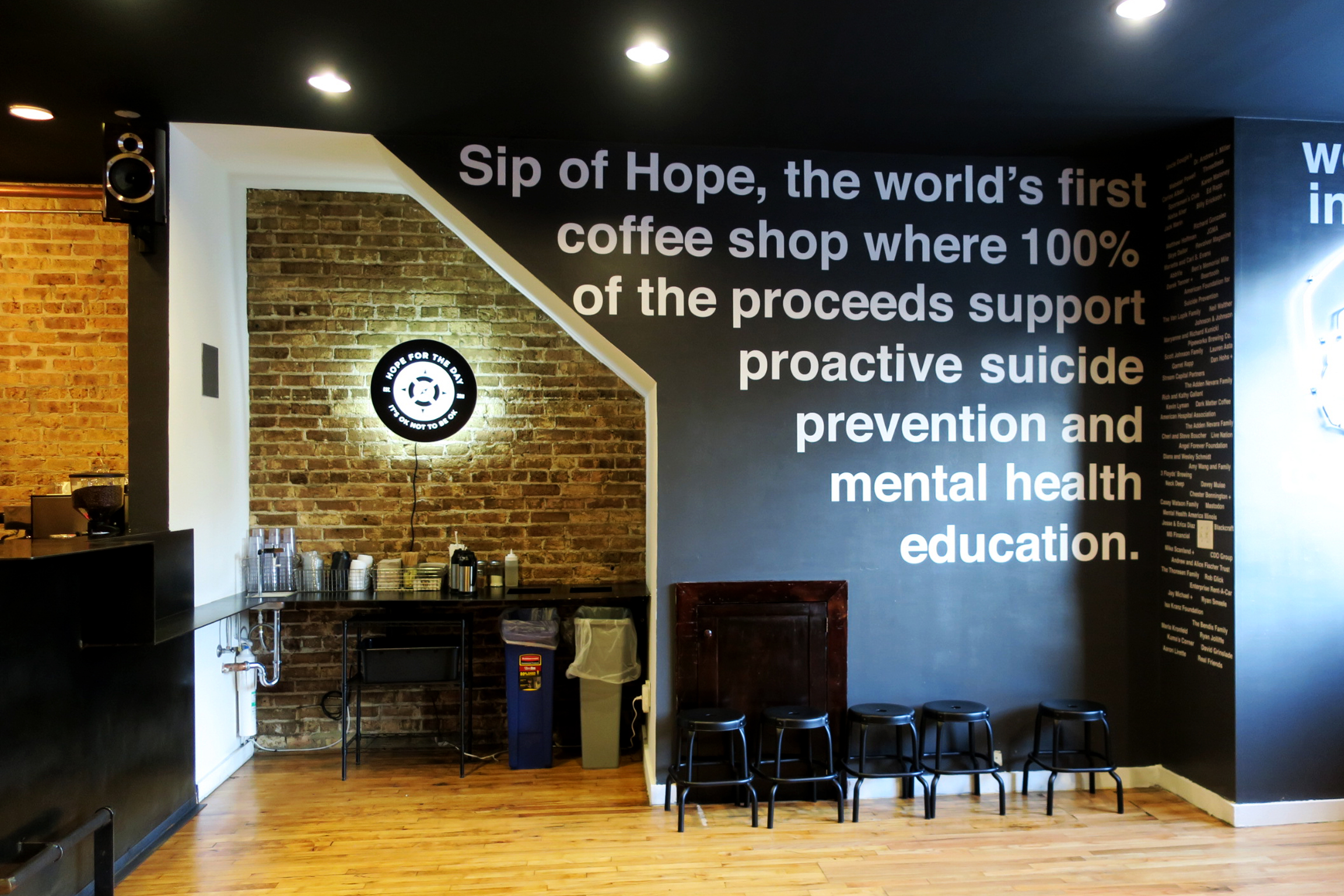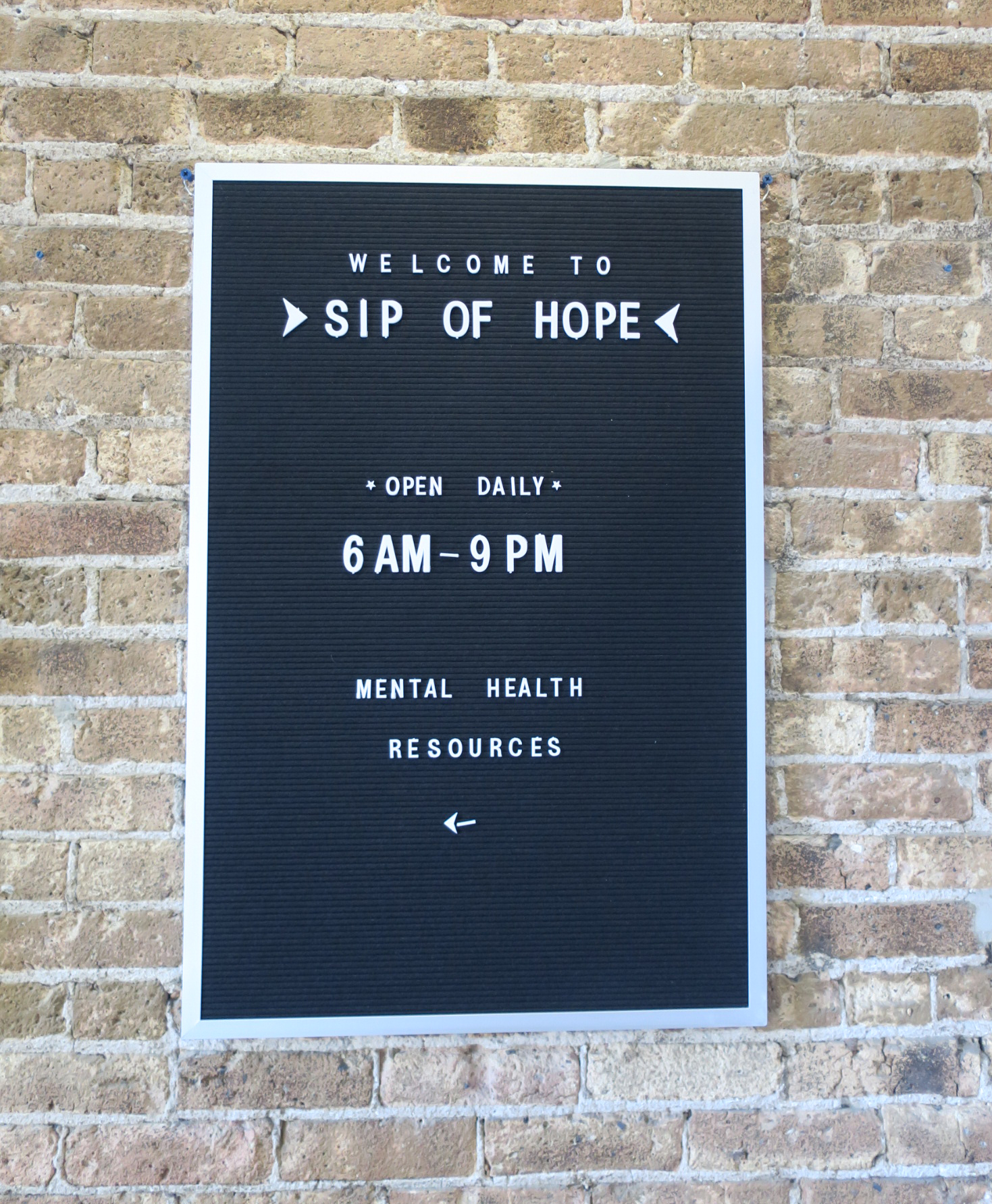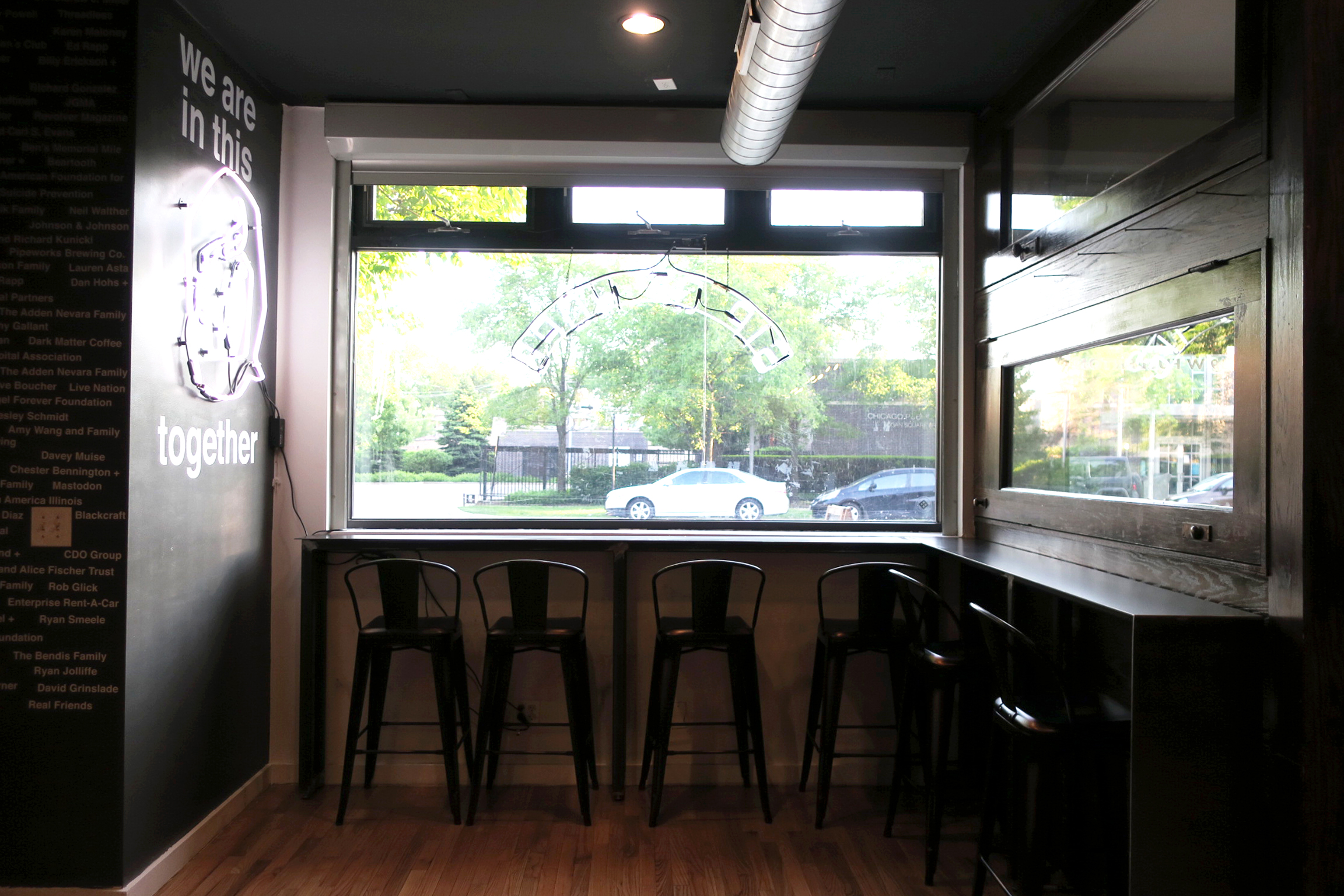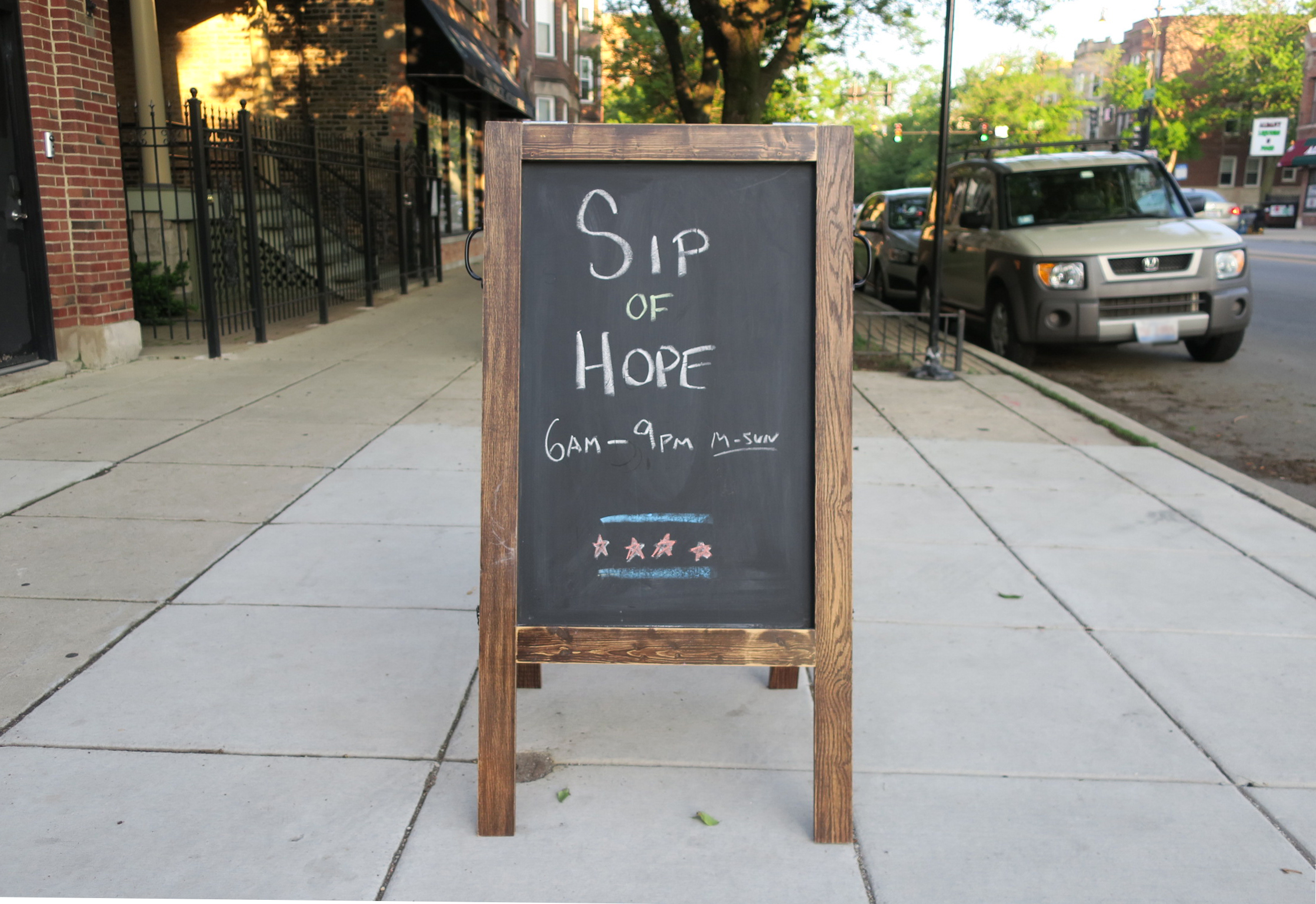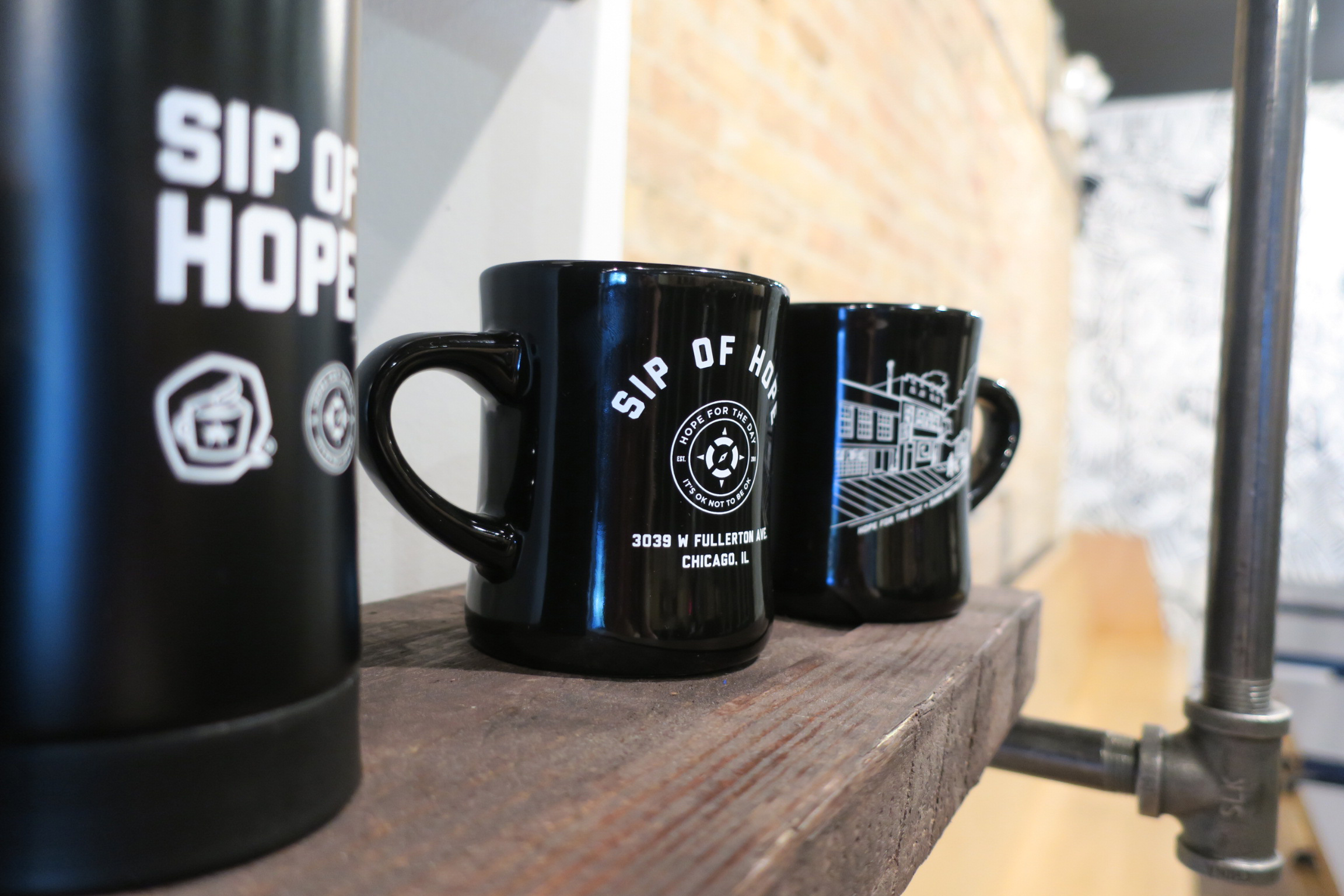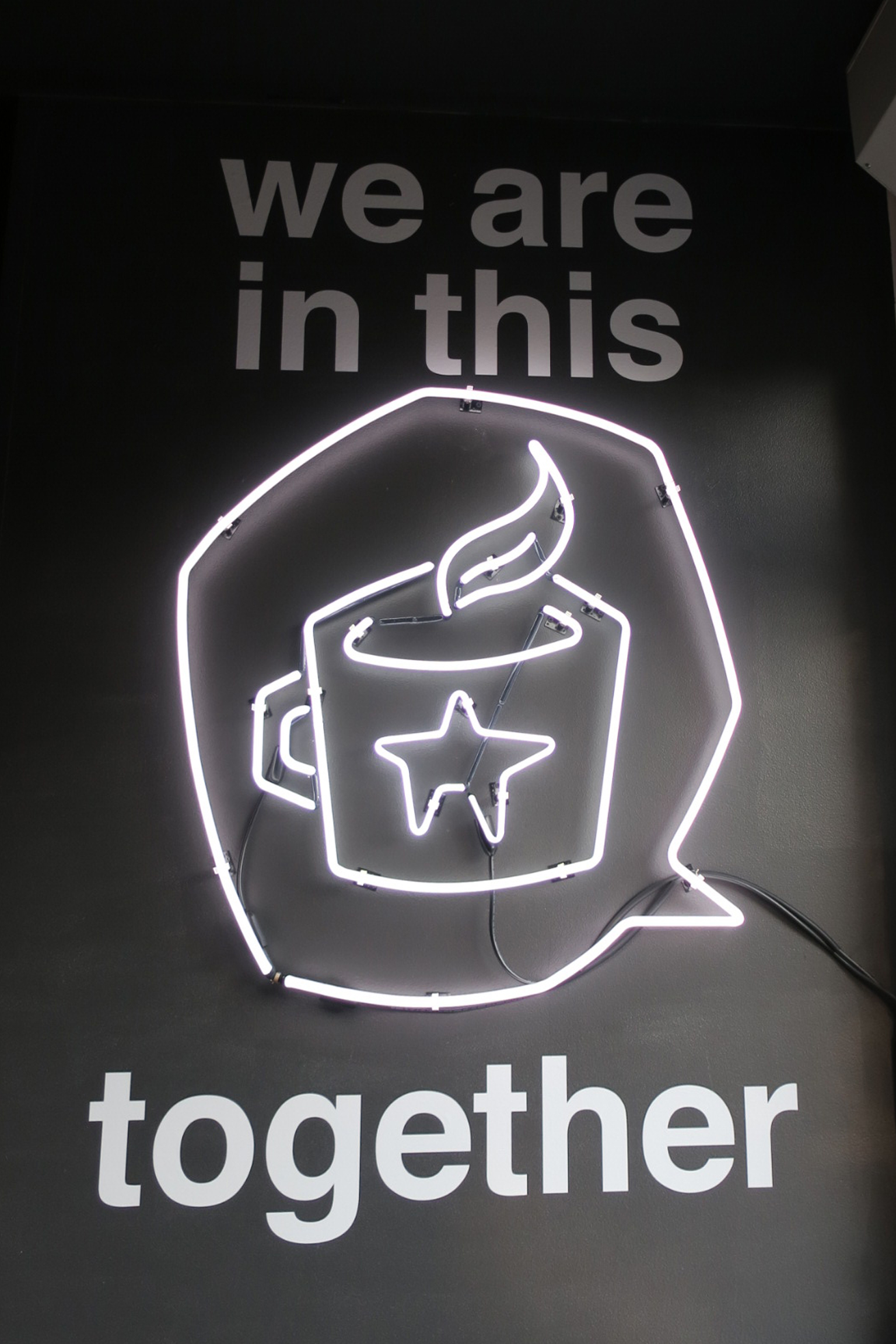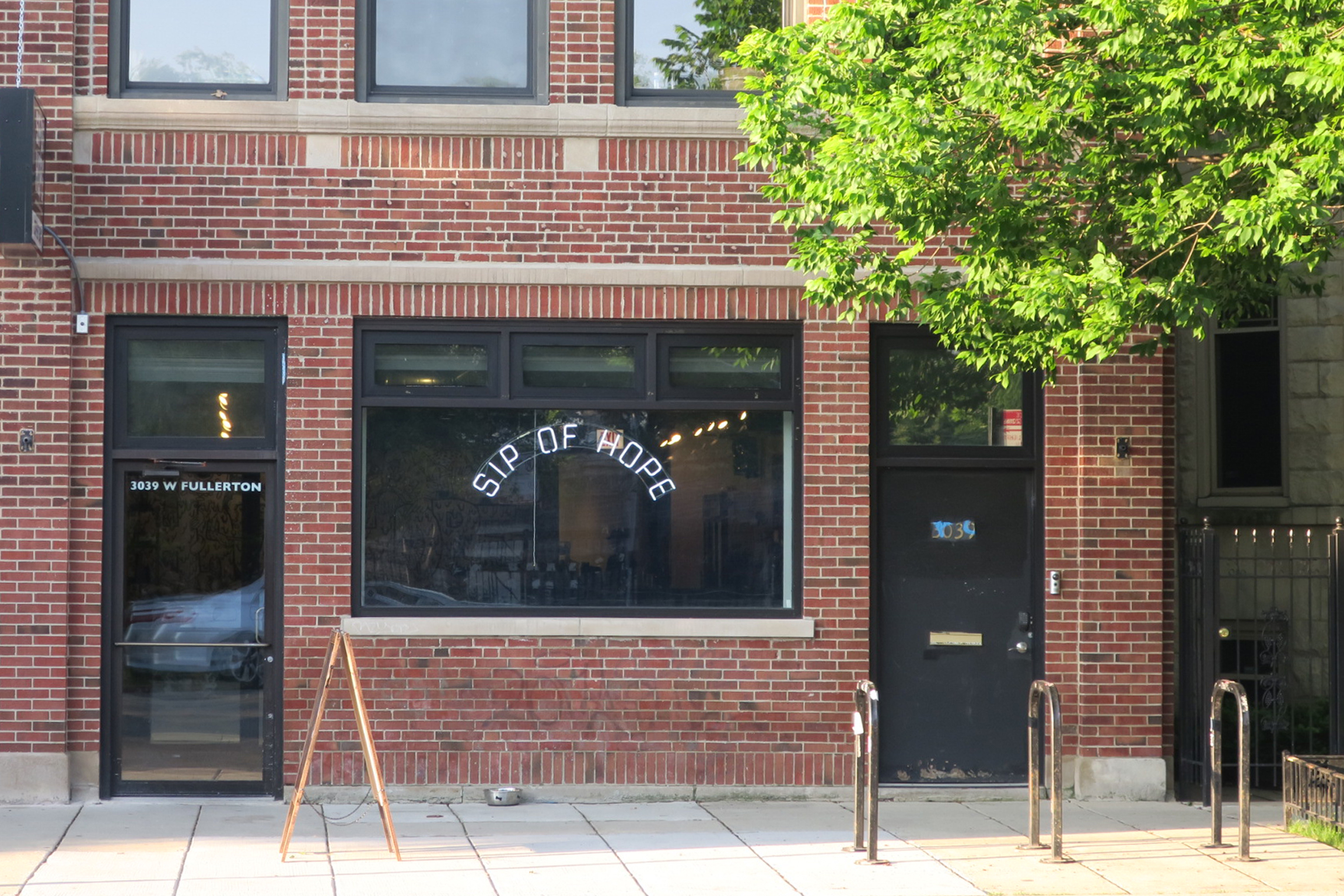 Shop Hope for the Day
Dad joke aficionado, cartoonist, & contributor for sites like HelloGiggles and The Mary Sue by night. When I'm not writing or drawing, you can find me in my cave of a room hanging out with my boyfriend, Netflix.