We don't deserve dogs. We just don't, they're too good for us and too precious for this world. And the winner of our Dogs Challenge, Brent Schoepf (@wowrainbows), created a design (and a club) that celebrates all of our very good four-legged friends, from the floofs to the puppers to the doggos. Dog shows ain't got nothin' on the Good Boys Club. We talked to Brent about his own doggo Murphy, about the (adorable) inspiration behind this dog's pose, and about the requirements to get into this very exclusive club. Fetch the deets below!
.     .     .
First things first, what have you been up to lately on the art and photography side of things!
This past weekend I photographed my last wedding of the year (and winter!) It feels so good to be done for the season. Now it's time for me to take a break from that to focus on recording some music while messing around with t-shirts in the meantime (as always!).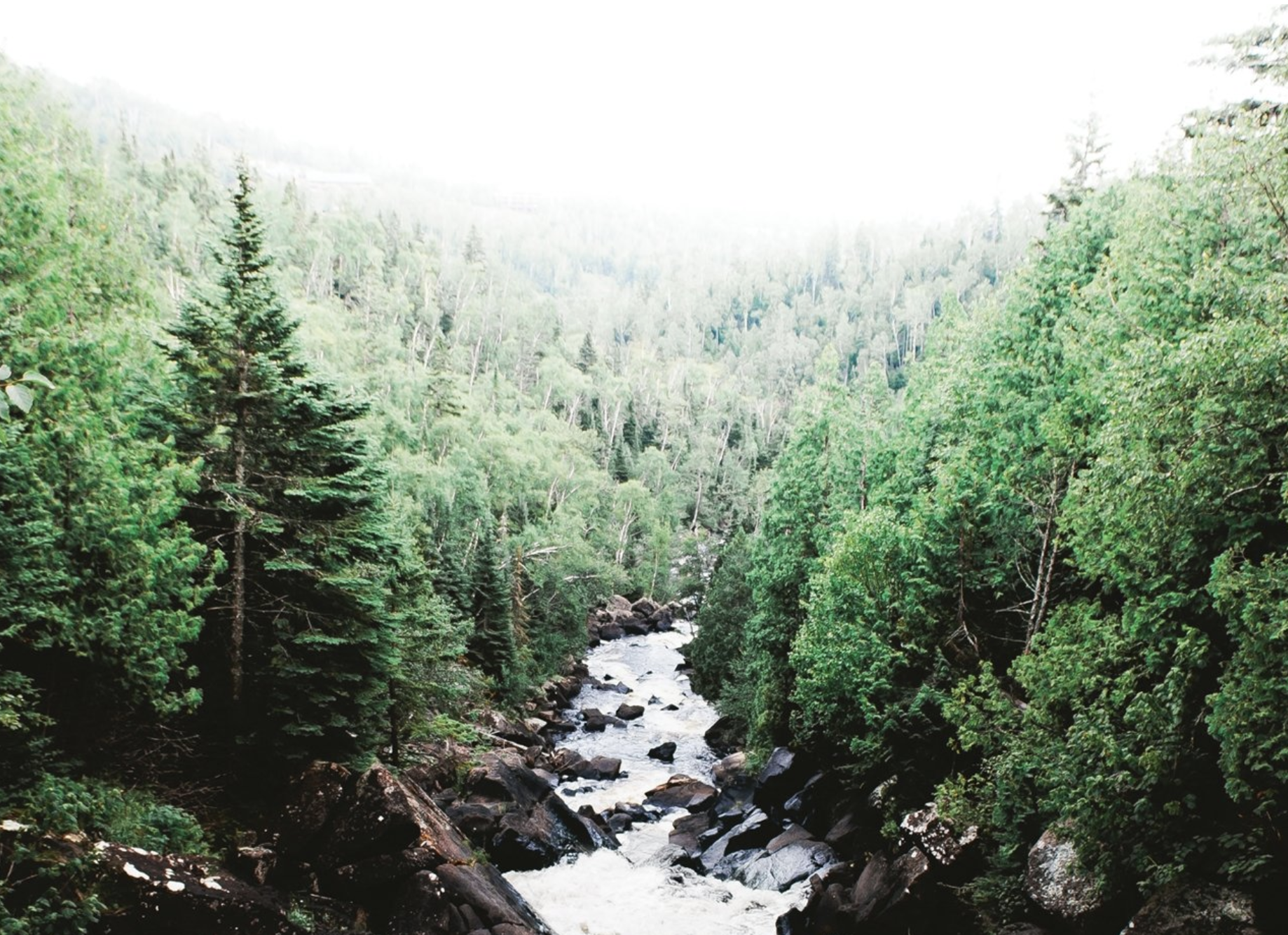 I gotta ask…dogs or cats?
I'm on team dogs. Kittens are adorable, but cats are terrifying. Plus, nothing beats a puppy.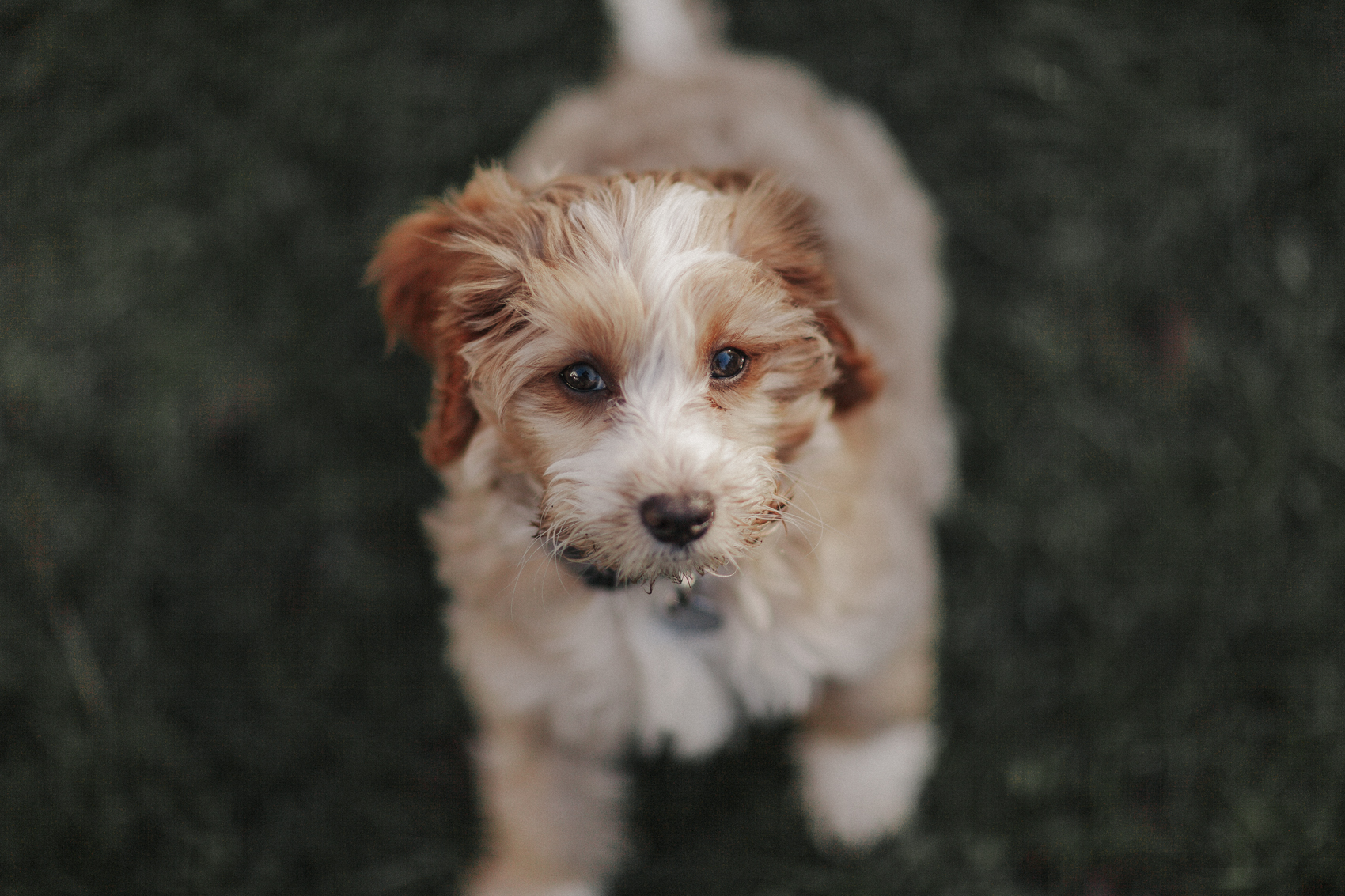 Do you have a favorite doggo that you can tell us all about?
His name is Murphy. He's 10 months old, and he likes to eat socks and underwear of all kinds. He's not a fan of winter, except that he can dig wherever there's snow.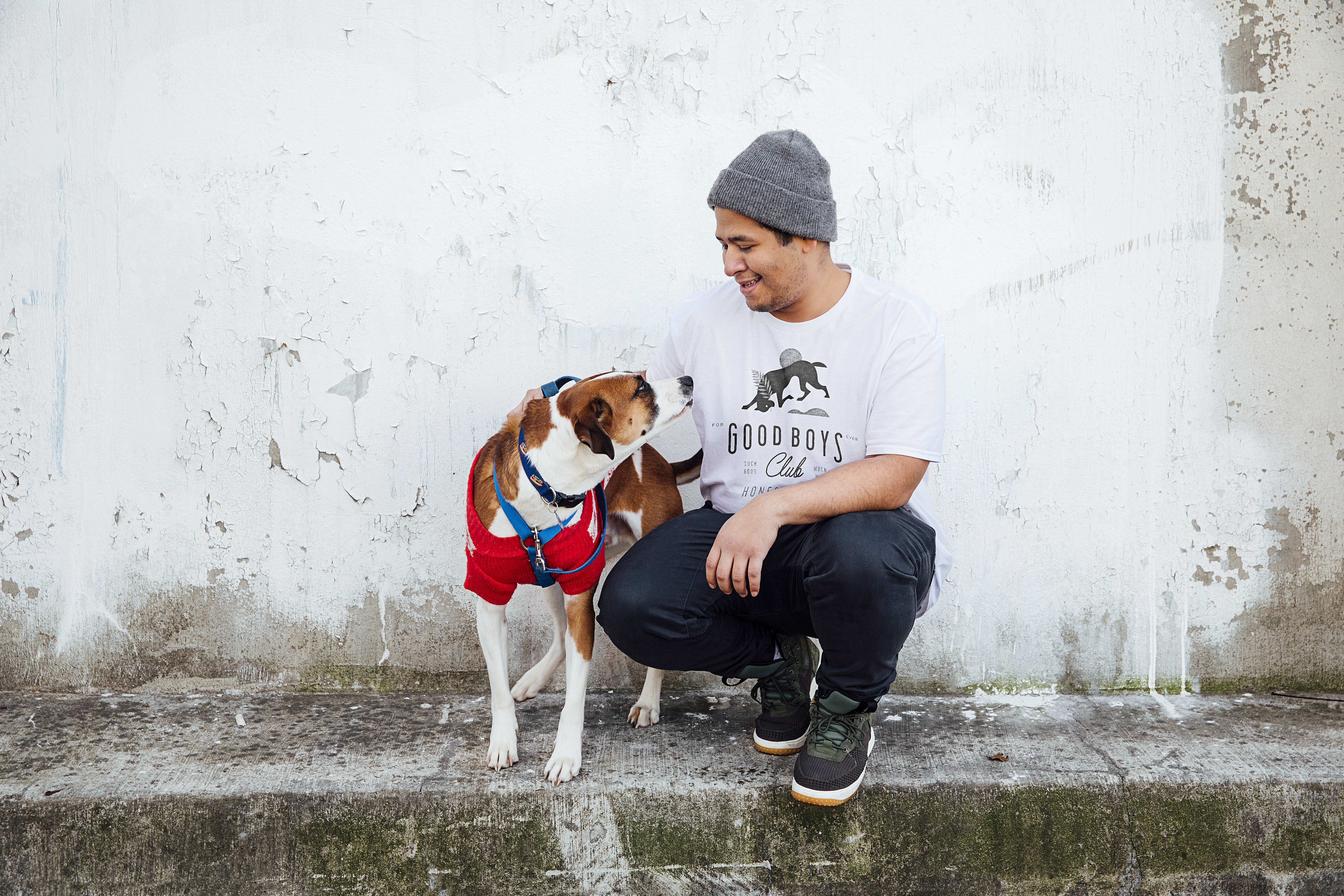 Tell us about this design! The minimal, logo is beautiful – what was your process? 
Since I went in already knowing the pose I wanted, the process went a little bit more quickly than normal. (1) I started off by grabbing a handful of vintage dog illustrations, and I mashed the parts and pieces together until it resembled something I liked. (2) I then painted over it in photoshop until I got something a little more refined. (3) I then played around with shapes and colors, but at this point, I felt it got a little too cryptic… (4) So I simplified everything and removed all color. I thought it might be a little more versatile if I used texture instead of color to define the shapes. At that point, I took about 10 minutes to add the type and got the submission in just before the deadline!

Did you have a specific dog in mind when making this logo?
The pose that particular dog is making was inspired entirely by Murphy! He couldn't figure out how to dig with his paws, so he'd always drag his head in the dirt and try and dig that way. It was so goofy and adorable, I had to recreate it. As for the dog himself, I tried to make him as generic of a dog as possible — one that many dog lovers could relate to.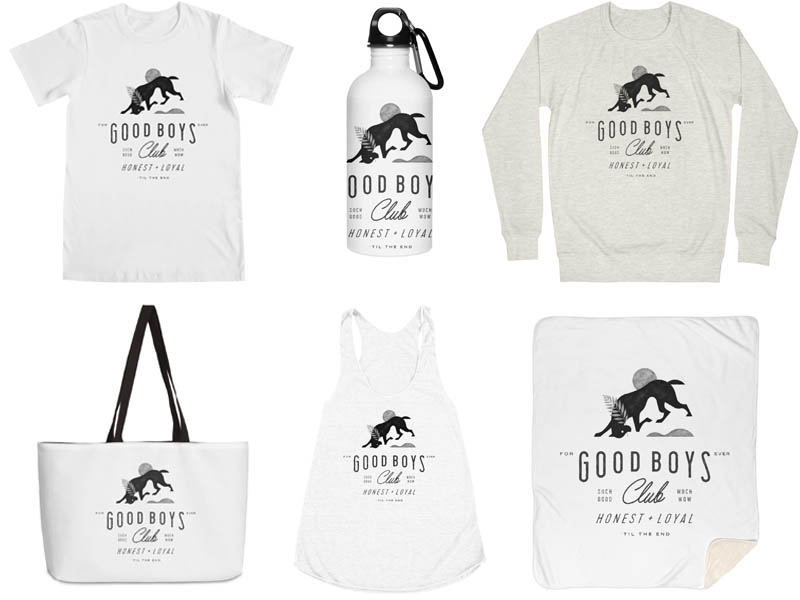 This is a very good design for very good boys and girls – what are the requirements a doggo must meet to get into the Good Boys Club?
All you've gotta do is enjoy treats, go on walks if you can, give kisses, and be nice to kiddos!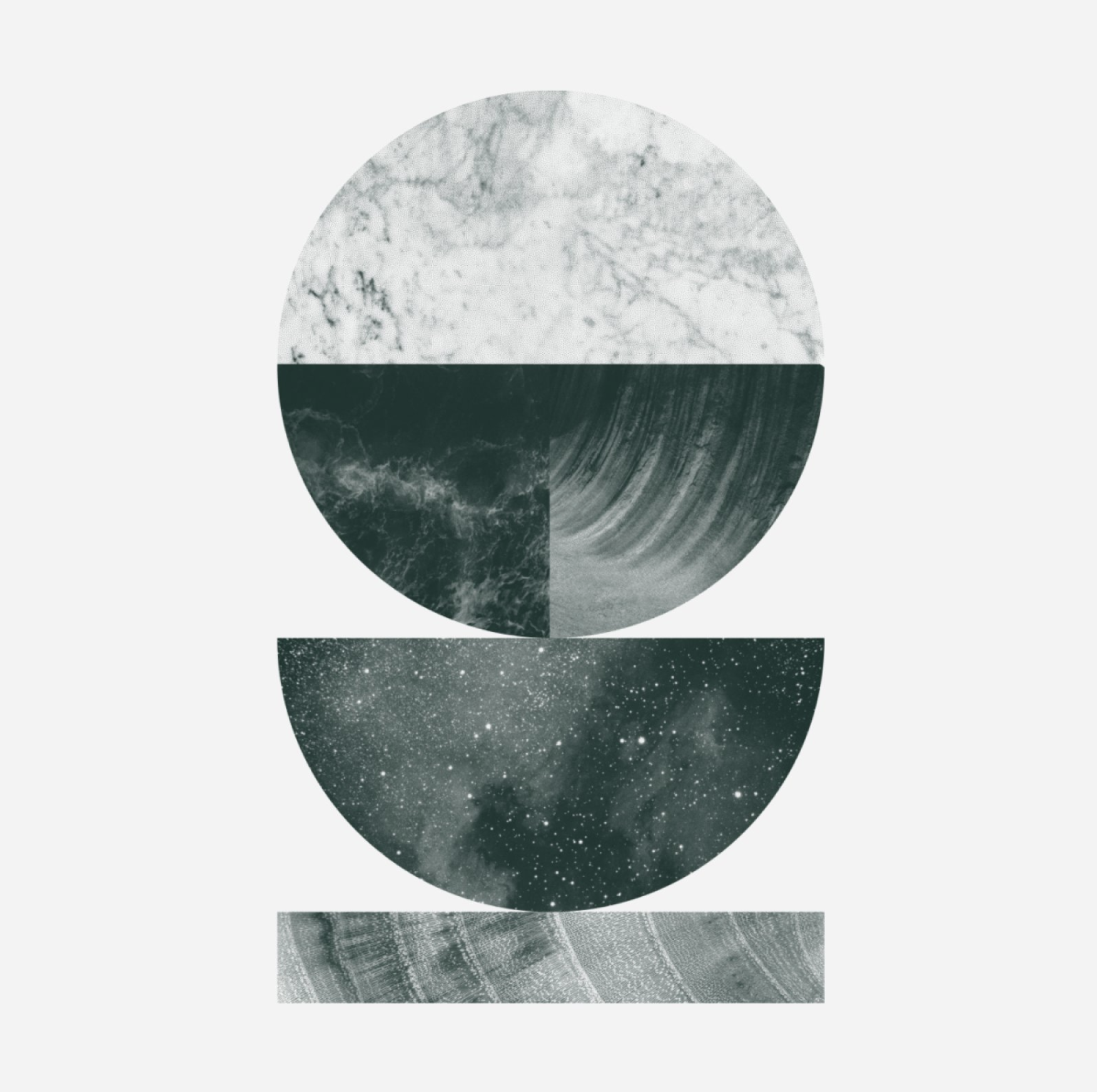 What type of art do you look to for inspiration?
I think collage artworks have been the most influential to me this year. Frank Chimero, Mark Weaver, and Chad Wys have been especially on my mind over the past few months.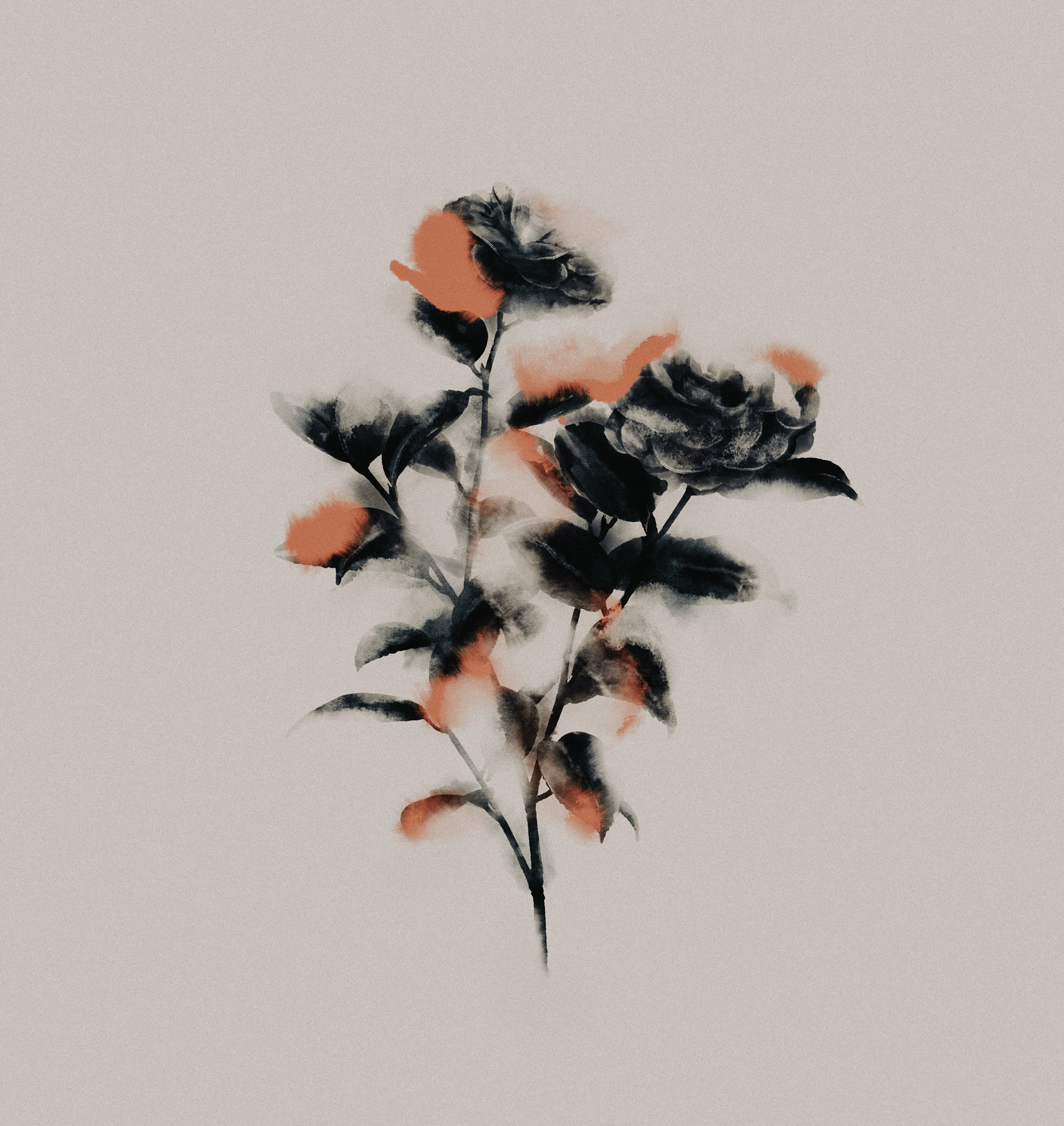 You made an awesome yearly mix on Spotify – did you create the image for the playlist? Is this something you recommend for artists to try out as a creative way to get your art out there?
Thanks, I did! It was a lot of experimenting with my tablet in photoshop. It was a fun experience making artwork that fit well with this particular collection of songs, ranging from Barbara Mason and Chaka Khan to Kelela and FKA Twigs. Old and new all in one. I'd definitely recommend it to everyone!
What's your artistic philosophy?
Don't worry about internet points. Make things and invite critique, but worrying about what other people think will lead to artwork that only appeals to what other people expect. You do you!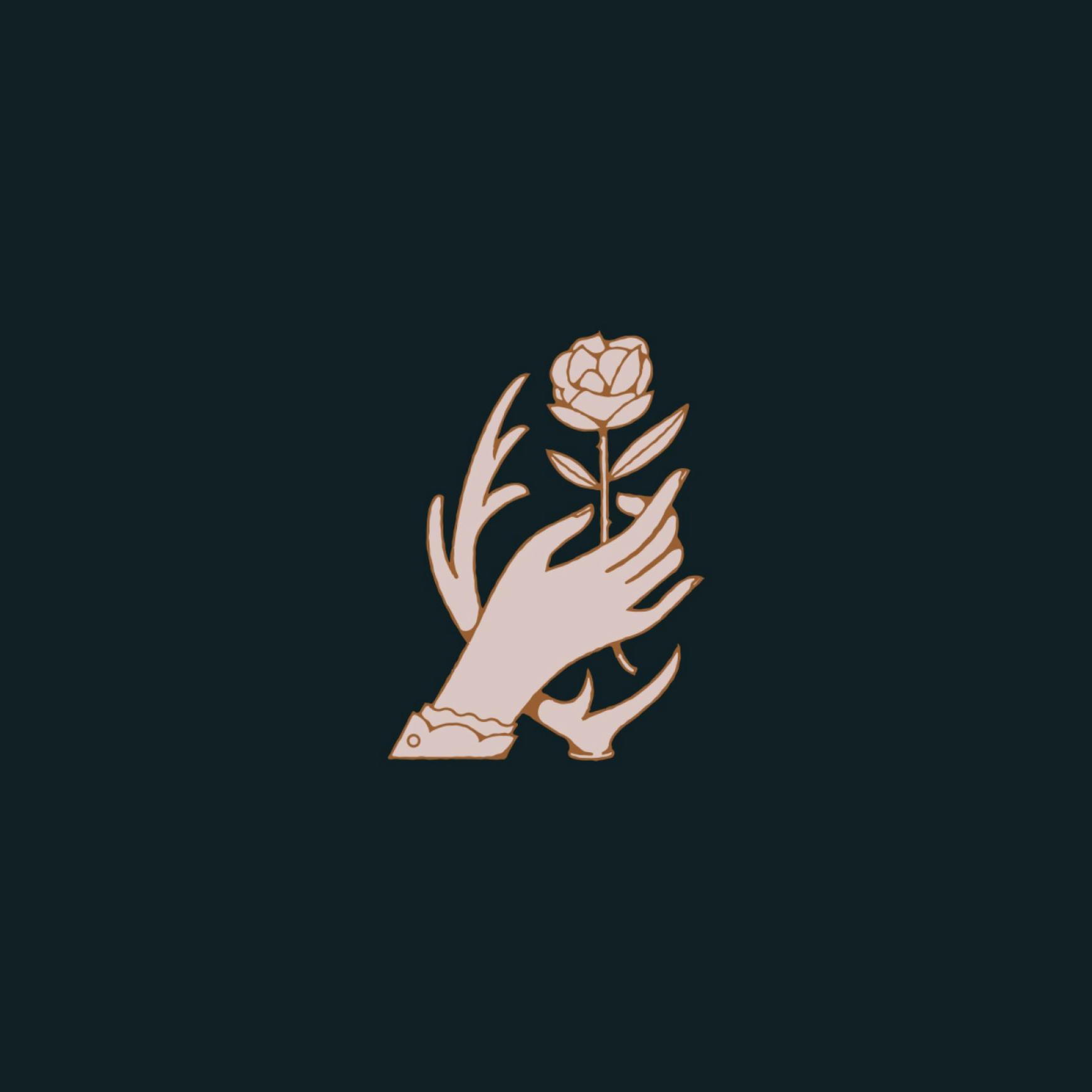 One more dog question: what is your favorite movie dog and why?
Chance, from Homeward Bound. Everything he says makes me tear up. He's king of the Good Boys.
Anything else you'd like to share?
I haven't seen Star Wars yet, so no spoilers, please! I also haven't read or seen Harry Potter, and at this point I think it's too late for me. I know 'Snape kills Dumbledore' or something like that, but I have no idea who those characters are or why it matters. Sorry!
See more of the winning design!