Cheese-loving inventor Wallace and trusted companion Gromit have gone on many adventures in some of Wallace's mad-cap inventions since they debuted in the 1989 short film A Grand Day Out, created by Nick Park.
Now you can find Wallace and Gromit in Aardman's newly launched Threadless Artist Shop. Celebrating more than 40 years of claymation wizardry, the British animation studio has created merchandise collections for not only Wallace & Gromit, but also for other Aardman franchises including Morph, Timmy Time, and Shaun the Sheep. So if you've ever wanted to sport an authentic Wallace smile on your own face mask, now is your chance!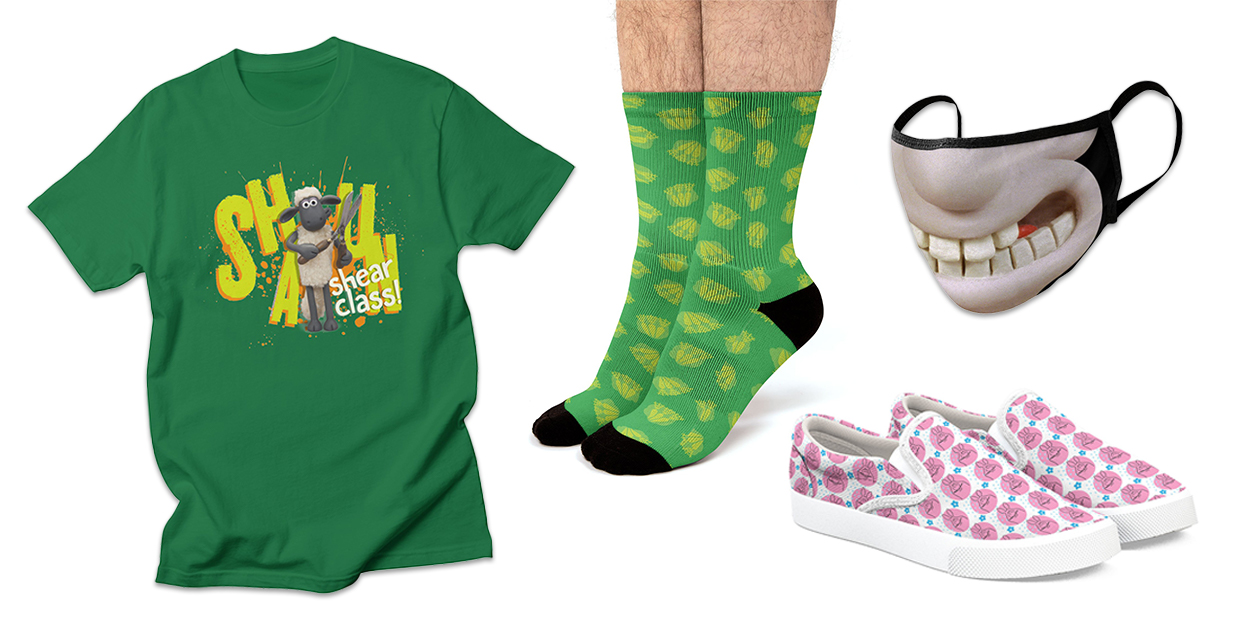 To celebrate the launch of Aardman's shop, Threadless recently spoke with the creative director of Wallace & Gromit, Merlin Crossingham. He first joined Aardman as an animator in 1996, and went on to take the role of Key Animator for the 2000 film Chicken Run, which remains the highest-grossing stop-motion animated film in history. He also notably worked on 2005's Wallace & Gromit: The Curse of The Were-Rabbit, a star-studded film featuring the voice-acting talents of Helena Bonham Carter and Ralph Fiennes. Later on, Crossingham earned an Emmy nomination for co-directing the American version of the series Creature Comforts for CBS.
Today, Crossingham continues to drive the vision of the Wallace & Gromit brand, from merchandise to short films, commercials, and beyond. He's also the series director of The Epic Adventures of Morph, a new Aardman animated series on Sky Kids and Now TV. In our conversation with Crossingham, he discusses comedy, slapstick, quirky characters, and the immense amount of work that goes into a stop-motion series (including a few behind-the-scenes secrets).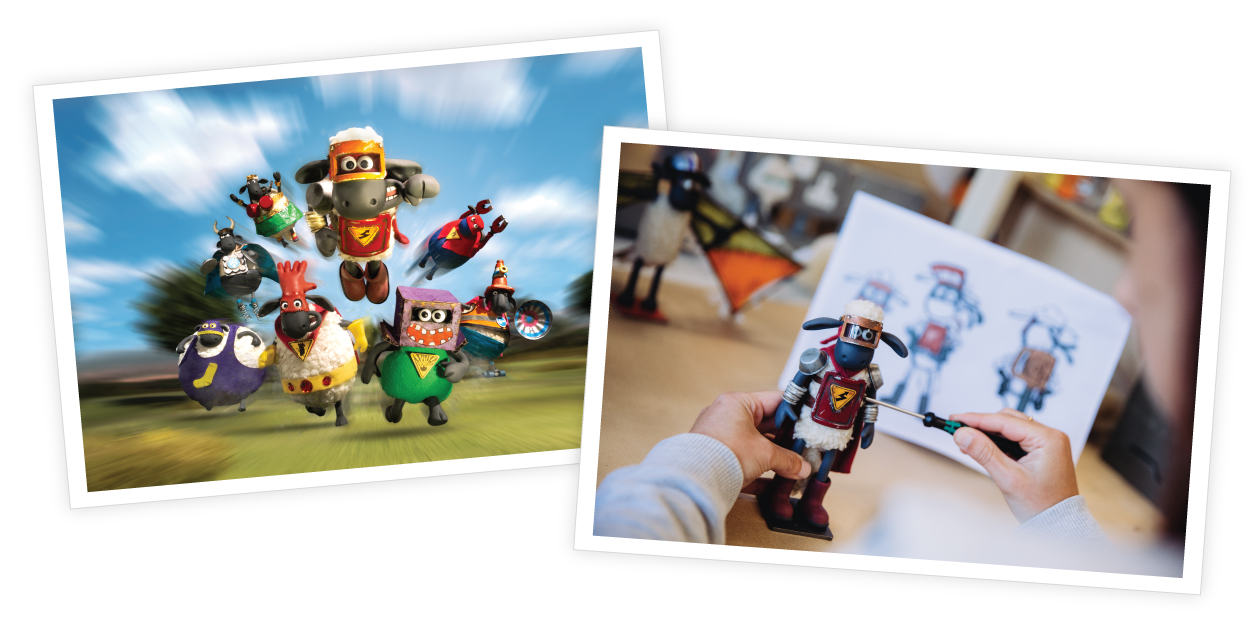 What kind of humor or legendary comedians have informed the type of comedy that has made Wallace & Gromit so memorable?
Merlin Crossingham: One of the largest influences on Nick Park, the creator of Wallace & Gromit, was The Beano comic. Growing up, he developed his drawing style from the comic, which then translated into his character designs as a film student. Many aspects of the visual comedy have their routes in The Beano humor, too. Nick was invited to be a guest editor of The Beano for an anniversary edition, and Wallace & Gromit as well as Shaun the Sheep also went on to have a regular page in the comic.
How influenced is it by traditional slapstick, like the Marx Brothers or Laurel and Hardy?
When making films with slapstick humor, it is impossible not to be inspired by the masters of the silent era and early talkies. I think it is fair to say that if any are reflected in a character, then for me it would be Harold Lloyd and Buster Keaton with Gromit.
What goes into the character design process?
Character design is a personal thing, different for each creator. But for us, Wallace and Gromit, and the other cast members that inhabit their world, there are a few essential places to start. Hand sculpted clay is at the heart of the design process in the Wallace & Gromit world. Mix that with a chunky rounded humor and we will be heading in the right direction.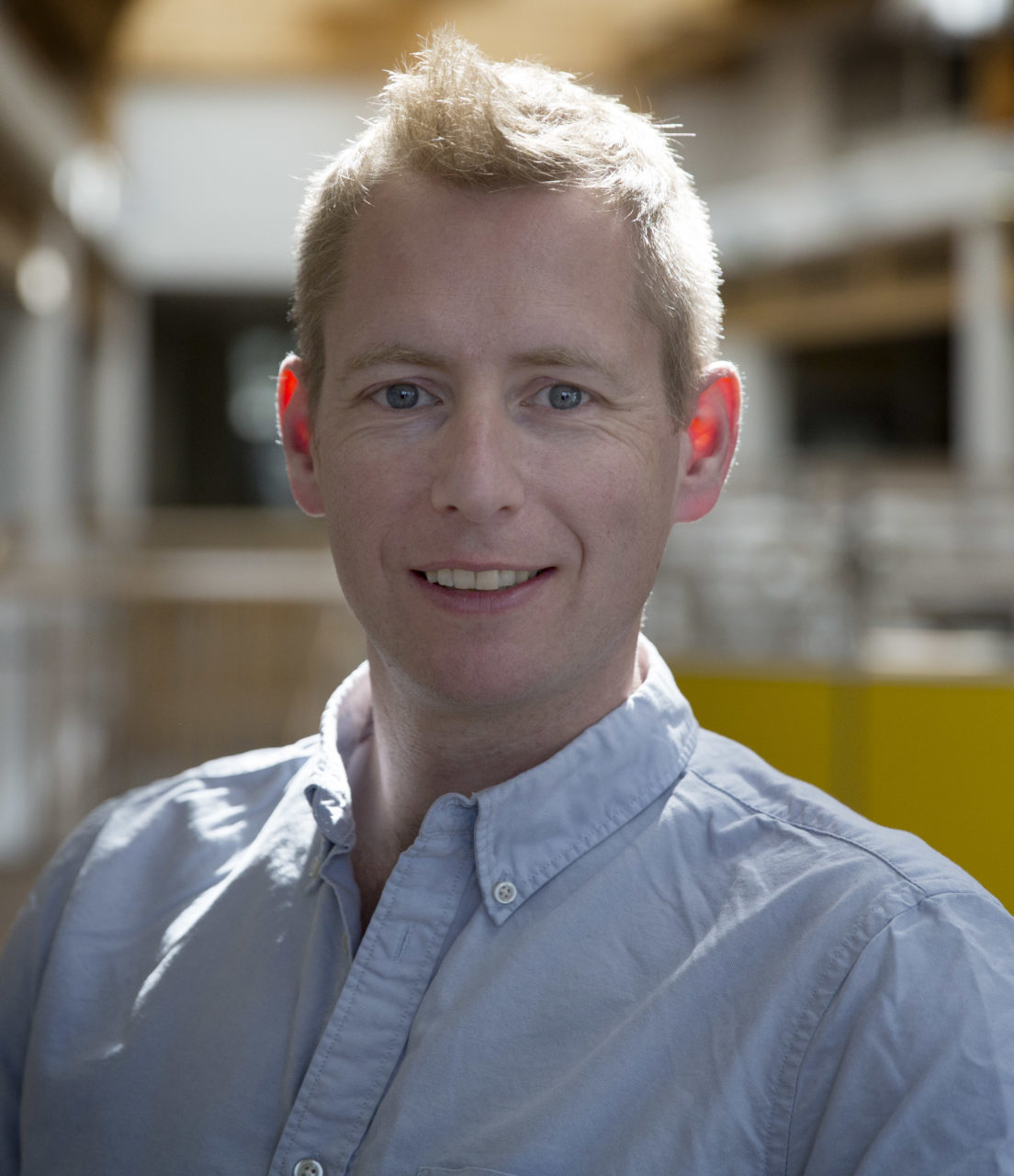 The Threadless Artist Shop offers us a great opportunity to see our designs applied to products in categories that we have never previously explored. I don't think you will find a skateboard with our characters anywhere else! We are also looking forward to adding more "never been seen" designs to the shop. So we advise fans to keep an eye on the shop.
What inspired the creation of Wallace & Gromit? The other shows?
Nick had been brewing the idea for a while when he set about making A Grand Day Out, from 1989, for his graduation film at the National Film and Television School. The story was based around the simple idea of a crazy inventor building a space rocket in his basement, and the rest evolved from there.
Can you share any behind the scenes anecdotes of putting together an episode?
Originally, Gromit was going to be a cat, but a dog was easier to sculpt. He was also going to speak, but Nick found him so expressive when he started animating him that he found he didn't need a voice. There is a perception out there that Wallace & Gromit is made by one man in his shed. That couldn't be further from the truth. To make a half-hour film takes a crew of several hundred people in a 55,000-square-foot studio. It is a massive undertaking.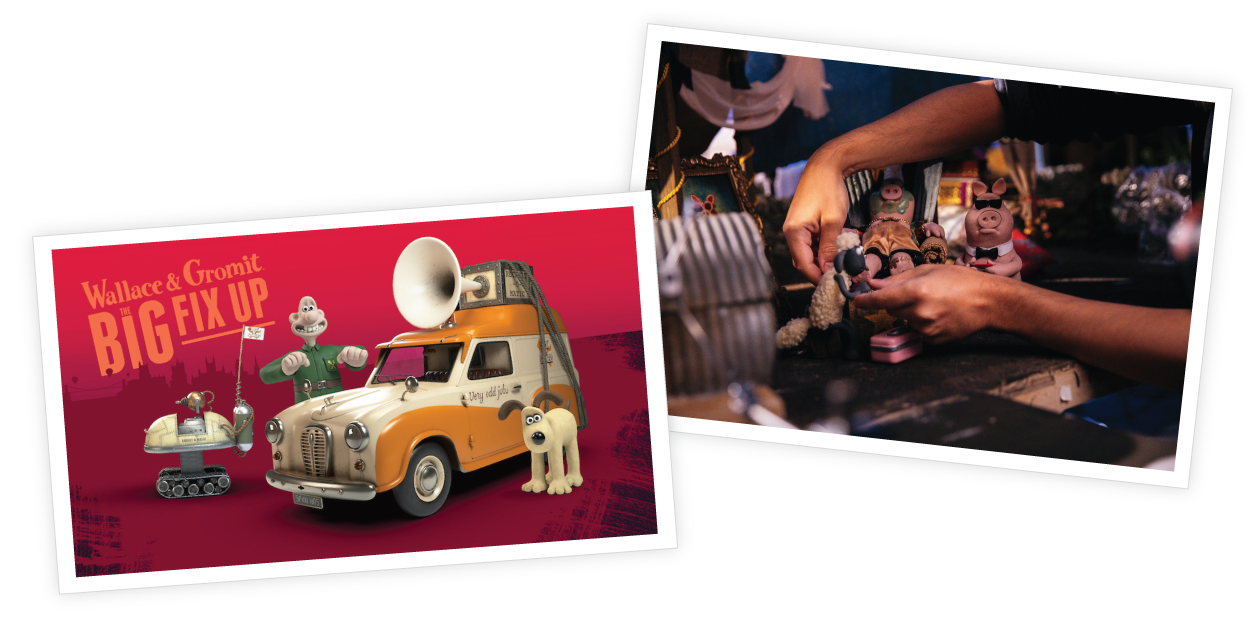 Where do the writers draw their inspiration from for the dialogue?
The north of England and Lancastrians in particular have a wonderful way with words. So that is where we start, but the real challenge is that—in Wallace & Gromit's world at least—we try to keep the dialog to a minimum, and Gromit doesn't even speak.
Have any fans shared stories on how their lives were bettered because of a show? Any other fun fan stories you can share?
We get lots of correspondence from fans who have been inspired or helped through a tough time with the humor of our films. It is a truly humbling thing that makes us very proud.
Why is Shaun the Sheep such an endearing and relatable character, especially under lockdown?
Shaun the Sheep is inquisitive, naughty, caring, and part of a flock. I think all of these things are qualities that we find endearing in a young hero character. It has certainly worked for Shaun, who celebrated his 25th anniversary in December. He has become a household favorite since getting his own series, and has gone on to star in two feature films.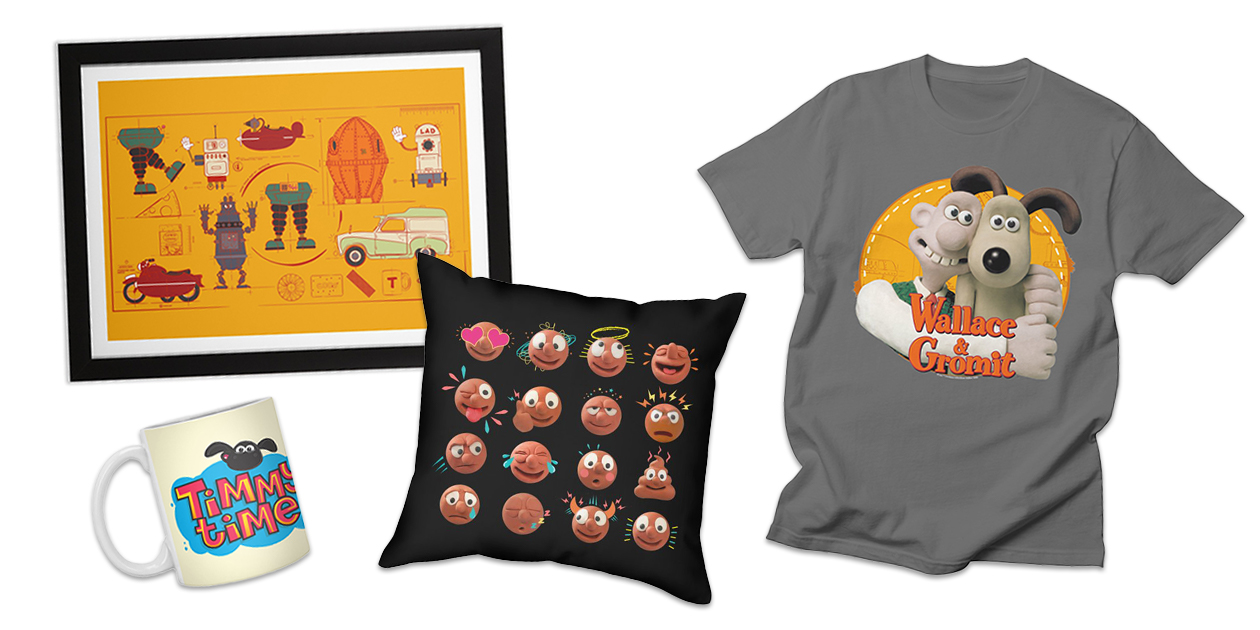 Wearing a face covering wipes a huge part of our ability to communicate with our facial expressions. As a result, people can often look quite stern when their mouth and nose are covered up. Wearing a big fat Wallace smile may bring a smile to someone else's face, even if you can't see it, and that has to be a good thing.
What else is the brand launching this year?
Wallace & Gromit in The Big Fix Up, an augmented story, launched on January 18. It's free on iOS and Android, so check it out.
---