Art is supposed to make its viewer feel something, to elicit a curiosity, an emotion, a thought. And artist Tina Lugo's art aims to do just that. Lugo's paintings fuse Eastern erotic art and the visual style of comic book art, and are layered with gender commentary, express hidden sexual desires meant to make a viewer think about their own, and, perhaps most importantly, are meant to get viewers to talk about subjects many consider taboo.
We talked to Tina about the official Tina Lugo Artist Shop, common themes explored in her paintings, and about this unique Eastern erotic art meets comic book art fusion. Check out the interview below! Warning: adults only beyond this point! Images are NSFW!
.     .     .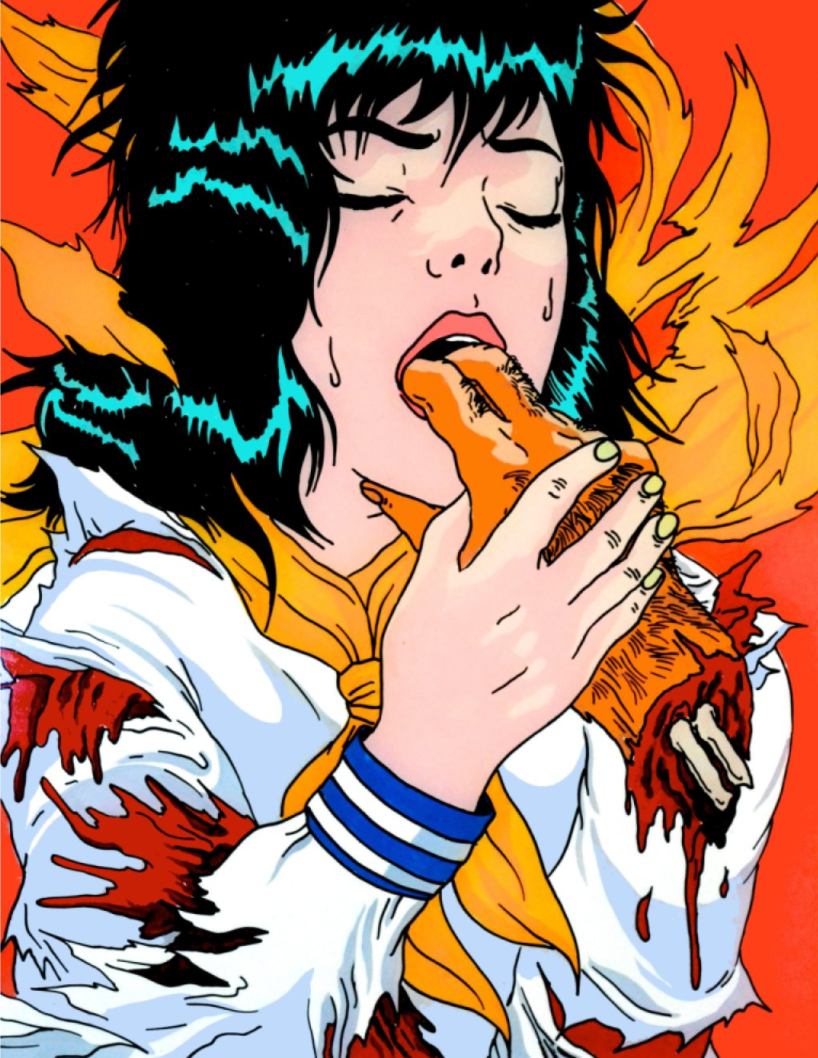 Your style is heavily based in Eastern erotic art, but has an element of comic book and video game art inspiration to it. How did you develop this style? How have the comic book and video game worlds influenced your work?
I grew up heavily on anime, comics, and manga. The '90s and early 2000's was all about "japanimation". It got me into drawing even more, which carried me to the art style I have developed now. I was always struck by the beauty and detail of Eastern erotic art, as well as their sense of humor. It just clicked for me. I'm an active gamer and reader of comics. Growing up I thought I might even become a comic artist. They have strong influences on me and I always try to incorporate what I like into my work. Bright colors, graphic style. I take what I can from everything I enjoy to make my style come together.
On your site you talk about how you realized the hidden undertones of cartoons you grew up watching – what kinds of undertones/themes do you like exploring in your work?
When watching an episode of Looney Tunes (my personal favorite) I saw Bugs Bunny reading a pink book titled "How to Multiply", then nervously tucking it away when Elmer Fudd comes along shooting at him. As an adult, I realized, "oh my god! He was reading about sex!" and it just makes you laugh in bewilderment about all the things glossed over when you're watching as a kid.

I like to explore that tongue-in cheek humor. I [like to] create commentaries on fantasy, kink, consent, and even the dark parts of passion as well as the funny parts.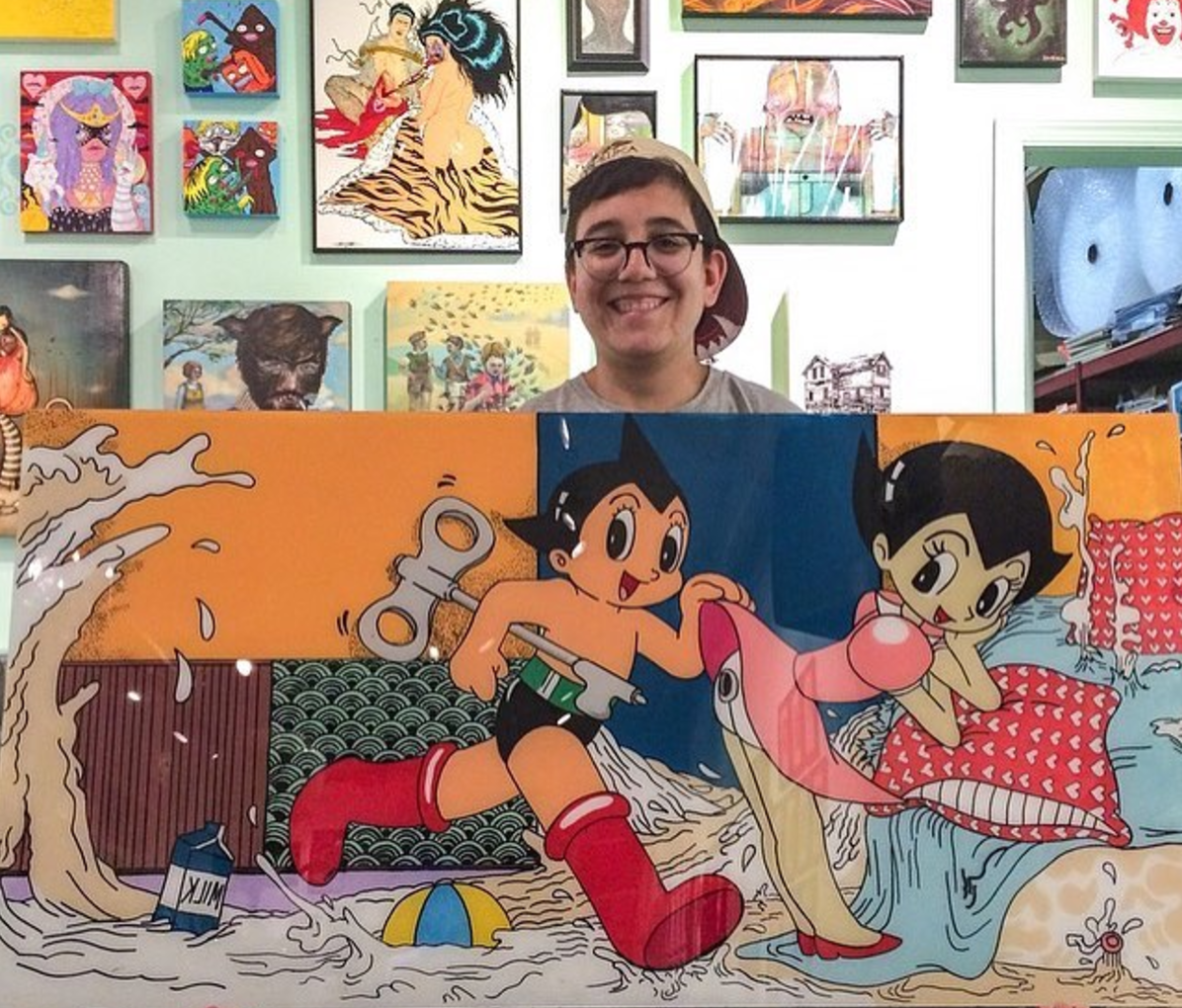 We live in a culture where horrific violence can be shown on TV or in games, but the female nipple can't – does your art explore ideas like this dichotomy in our society?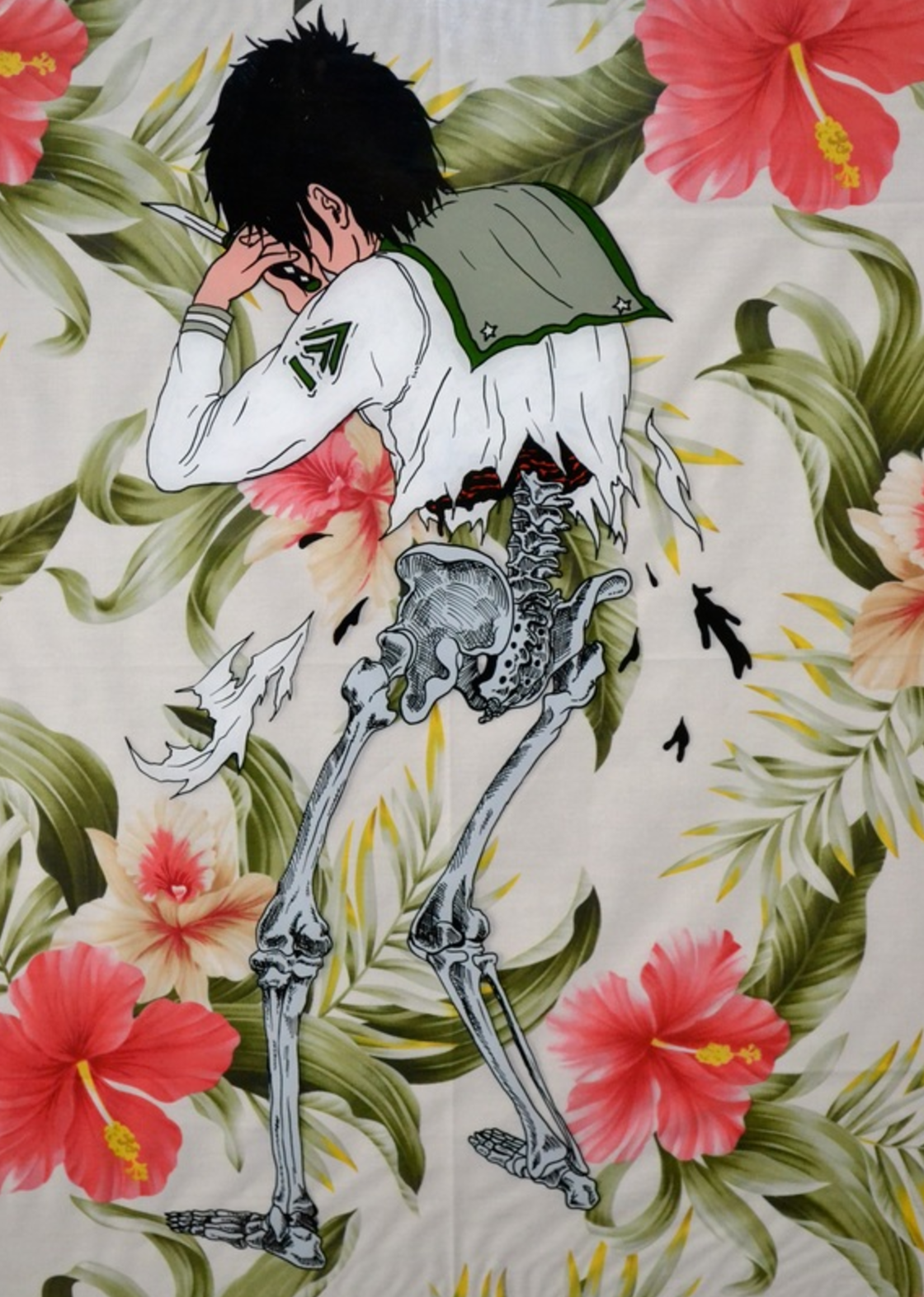 I'd like to say that it does. I want to show powerful women taking control of their sexual bodies. And even expose men more. We are afraid to show women's nipples on Instagram, but media has no problem parading a naked woman anywhere else: film, art, music. Yet we never show men in full nude. Why? Or in sexually venerable situations? We teach and project sexuality on the sexes in two very different extreme ways that I think over time, only harms us as we grow socially. I hope to get people talking about it.
Subcultures, both sexual and non, are becoming ever more present in the mainstream. What effect has this had on your art and growing your audience?
I think the subculture is finally getting more recognition and for me, it helps my work become more relatable. People may see my work and perhaps I added some video game references and it automatically sparks something. "Oh I love that character! I always wanted to be her!", or "I always had fantasies about that character," and that's where a lot of this world is headed; Virtual fantasy. Where you create these avatars, a different version of yourself online, and play in a universe where anything can happen. You can do anything, be anything, with no guilt. And in that way, I think it allows people to access my work at a deeper level and understand it more.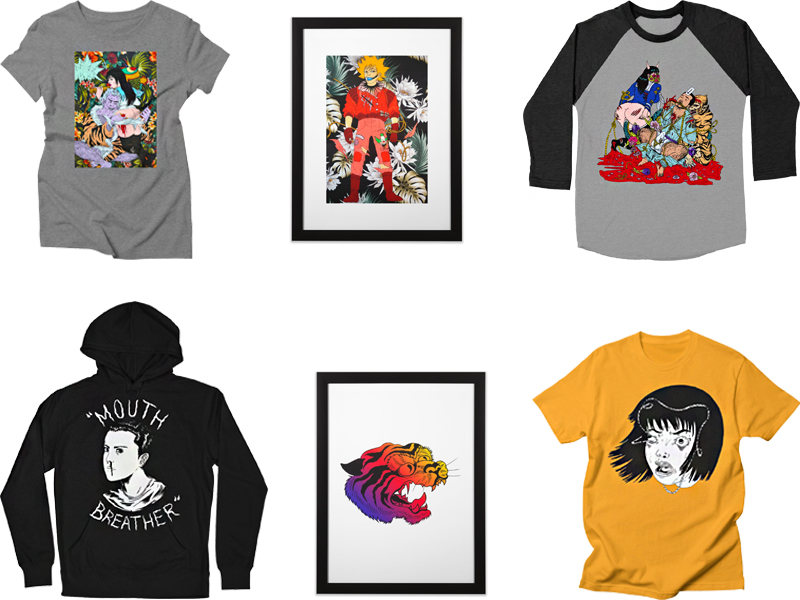 What made you decide to open an Artist Shop! Would you recommend Artist Shops to fellow artists?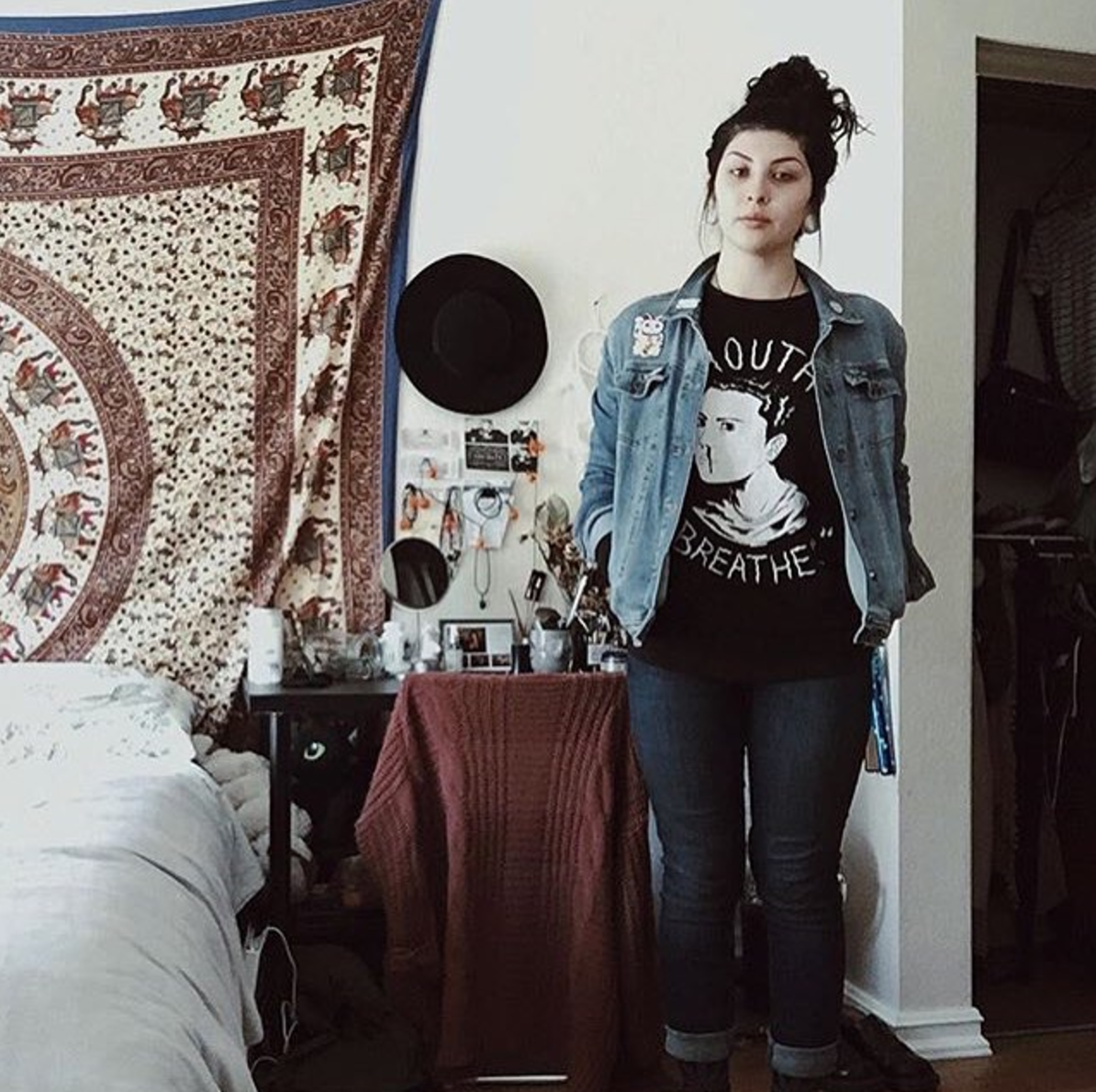 Fans had always asked me for more merch but my life was just too busy to do it all myself. The fact that Threadless is that simple (ships it all out for me, deals with returns and hassles of me having to go to the post office) is amazing! Its a big weight off my shoulders.
And I would and have! Especially those who I know are struggling trying to find cost-effective ways to get shirts made out of pocket.
You do your paintings on glass, which looks absolutely beautiful – is there a deeper meaning behind this choice of canvas?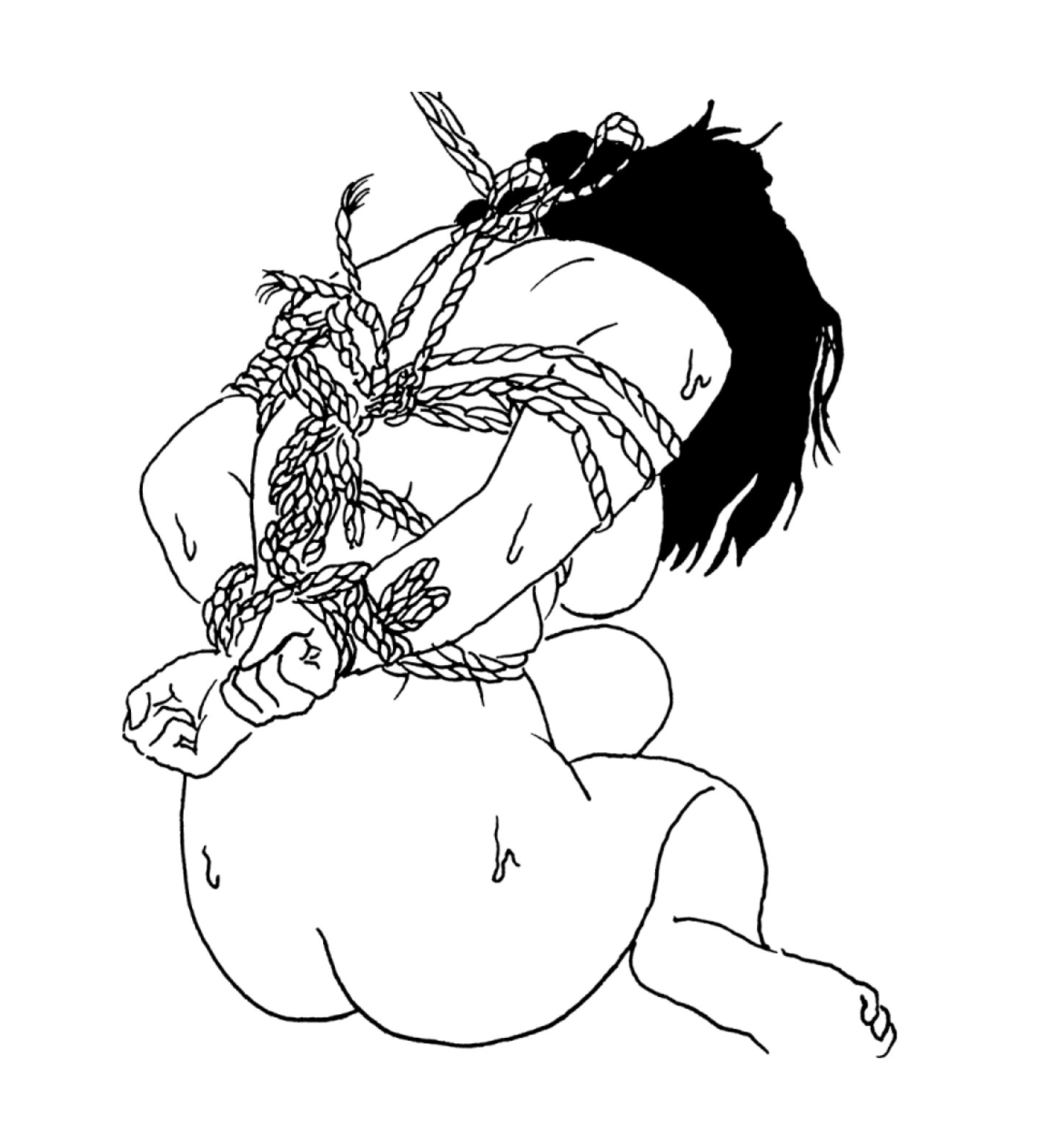 Many times, people have come to my shows and approach me telling me, "I felt aroused by this, I felt like you saw something in me I liked and never knew that I did." It scares people and forces them to confront a darker part of their desires that they are taught doesn't exist. Maybe you have a kink that you suppress. Maybe you secretly like being dominated or being the dominant. Maybe you're denying something very primal in yourself. I want my pieces to spark that conversation. That question of "why did this make me feel this way? What is hiding underneath?" Because for me, I question myself all the time. I'm a very traditional person. Yet, I know that I have desires in me that have been suppressed from society telling me that it isn't proper. It's my way of releasing that energy and talking about it.

It scares people and forces them to confront a darker part of their desires that they are taught doesn't exist.
You're very active in the gallery circuit! What advice do you have for fellow artists trying to get their art into gallery shows?
Paint. Paint a lot and go to gallery shows. Meet people. Talk to people. No one is coming to you. Opportunities are there but you have to meet them at the door.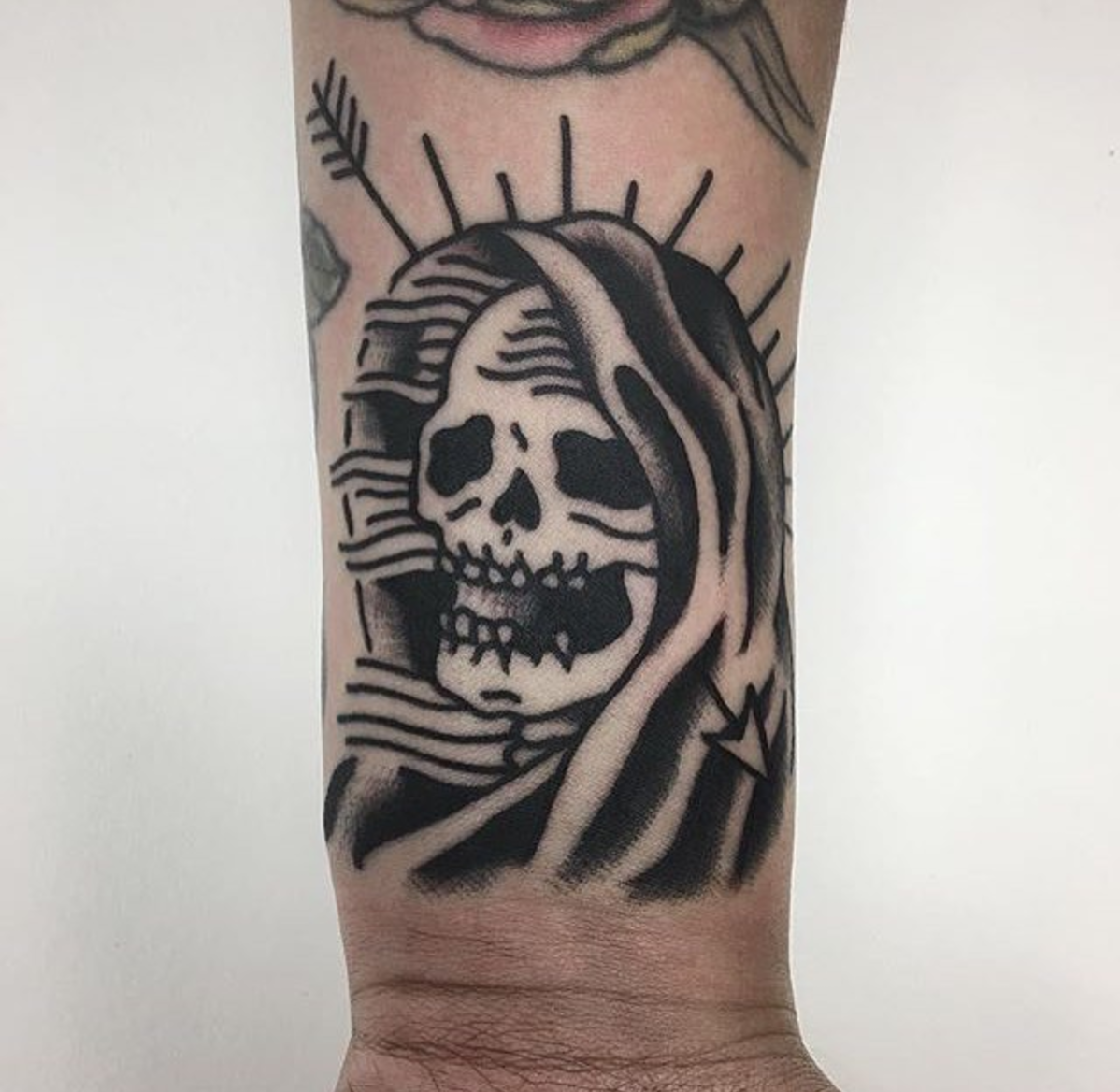 Your IG says that you're a tattoo apprentice too! What effect has this had on your art?

It's been really amazing actually. Fans
have always gotten my work tattooed on them but it was never fully up to that standard that I held my work. So I figured, I should do this. I should not only make paintings but if people want them inked on their skin, then I should be the one to do it. The response has been really rewarding so far.
Our culture today is getting more open and accepting, which is amazing! But at the same time, people are also getting more and more easily offended. What's it like creating art and expression in today's world?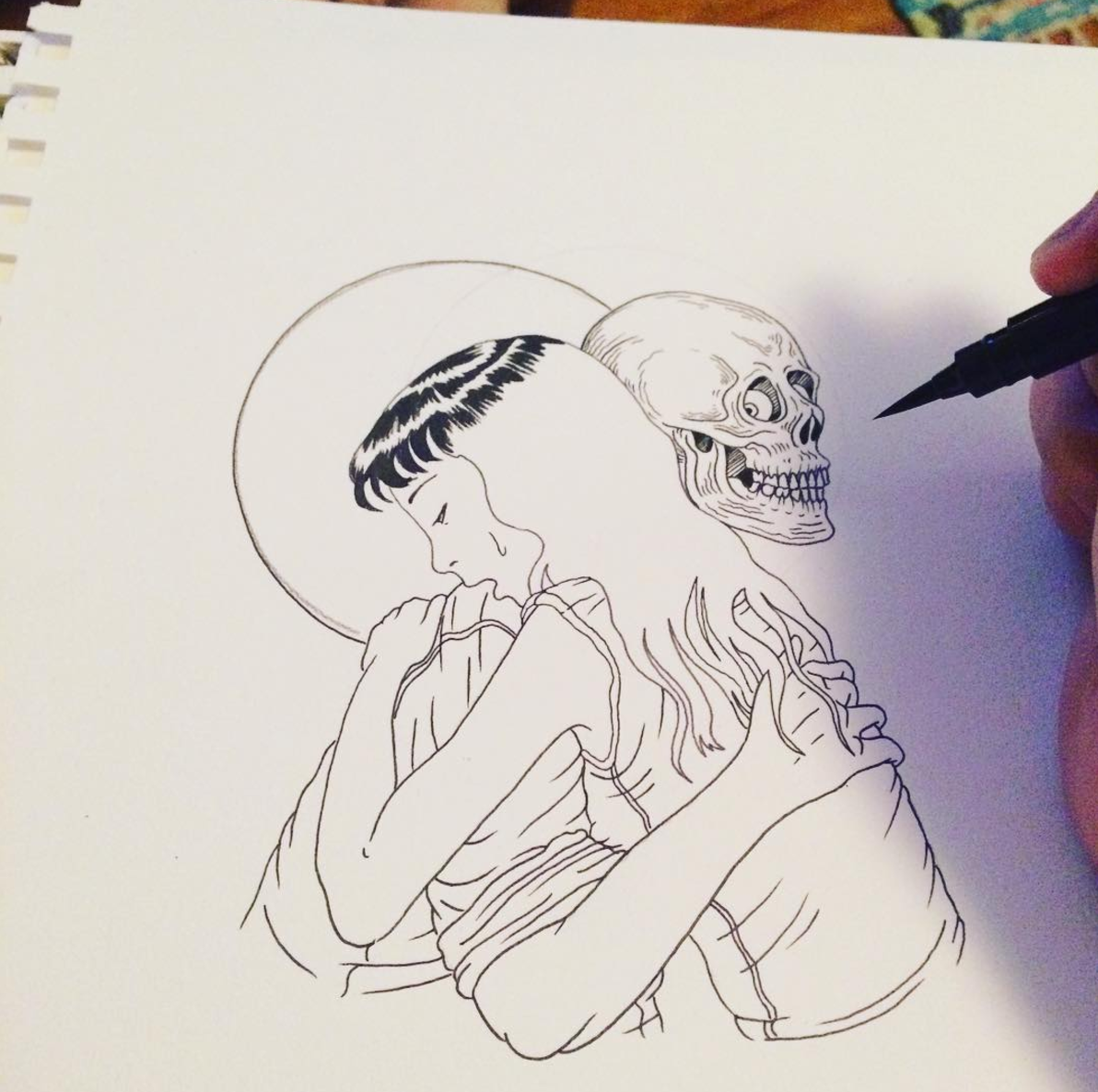 I take it all with a grain of salt. When you become well known online and in the art world, there's a certain type of thickness you need to grow on your skin. People will always be offended by something. Not everyone will be your biggest fan. And I go into this knowing that. It's another reason I've made my account private and have one of the largest private Instagram accounts that I know of. It's very simple, if you like my work and genuinely want to be there for what I do, welcome! If not, you don't have to follow me and see my posts. They aren't public and I do screen my requests from time to time, because I know sometimes you will get people who just come to argue about the work, and that's ok, but it's tiring. My fans are amazing and usually fight those battles for me (LOL). But more often than not, the responses I receive to my work are overly positive. Especially from women. So I feel like I'm doing something right.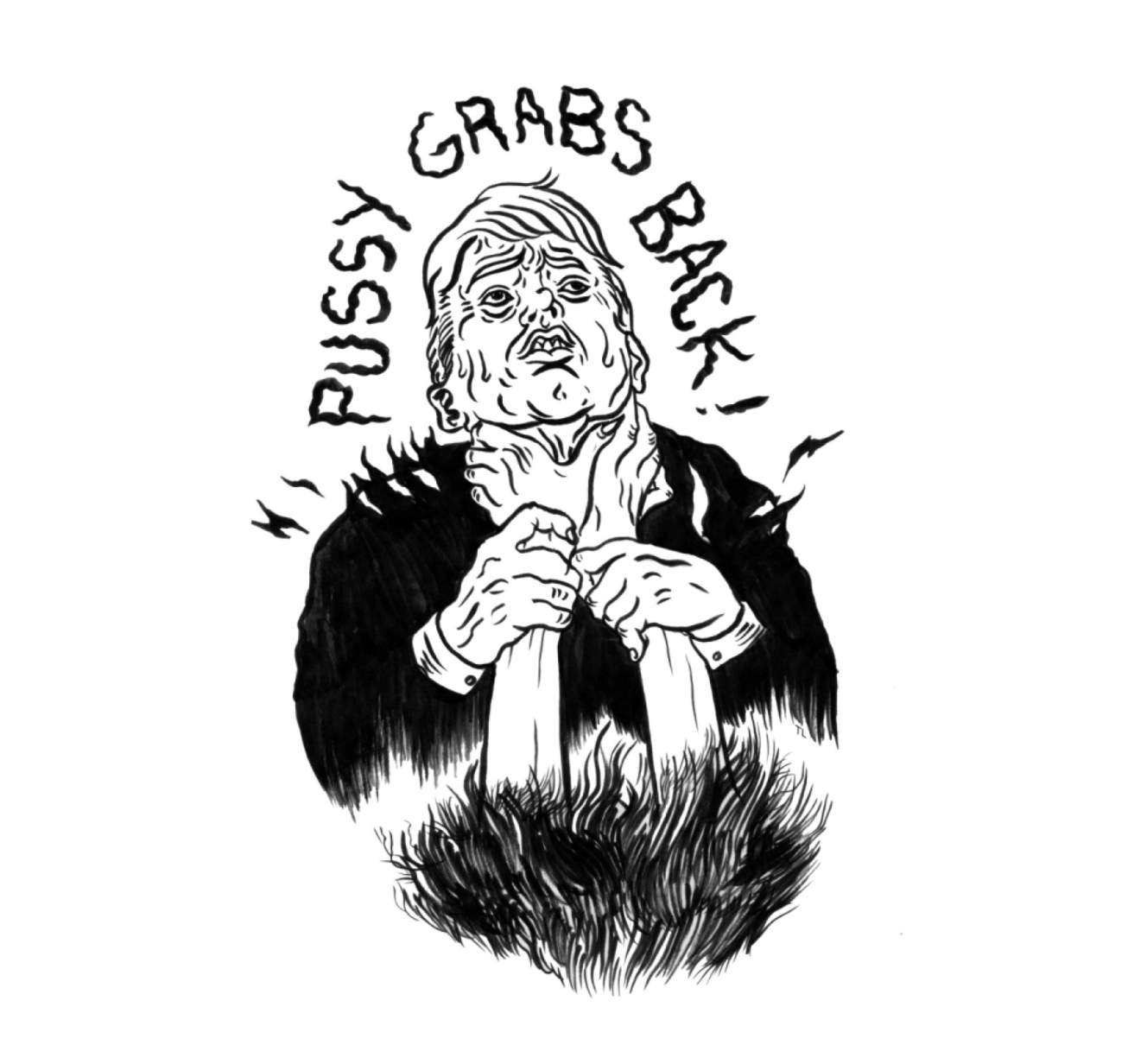 Anything else you'd like to share with us?
This year I think will be very important for art and artists. Express your feelings (especially about the election…) and make an impact with it. Don't listen to anyone who says that you won't be successful with what you want to do, especially with art! Because if you really, really try, I mean, REALLY try, anything can happen. I'd like to think us artists are living proof of that.
Open your own artist shop now!