Earthtomonica is the epitome of an 'overnight success' if ever there was one. In just over two months, she's jumped from 5,000 followers to over 18,000 and climbing! Her clear line and double vision "3D" art gives her a unique and distinctive style all her own, and has made for some amazing designs in her Artist Shop that we've really been diggin'.
We talked to Monica about her style, her crazy fast rise to Instagram popularity, and about her Artist Shop designs. Check out the interview!
.     .     .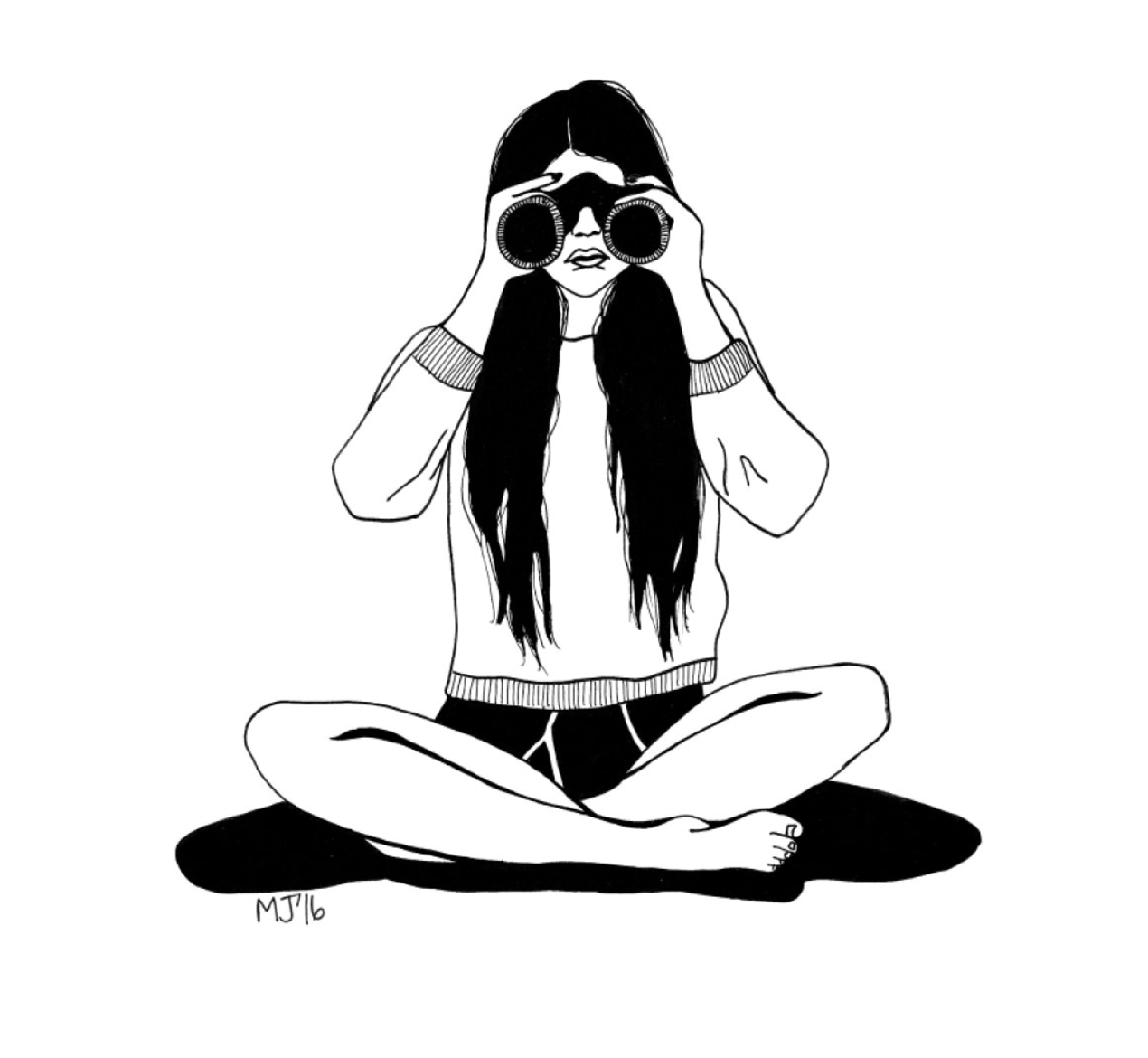 You're a bit of a mystery – tell us a little bit about yourself! Do you do art for a living or in your free time?
So for now, I'm just doing art at night after work and on my days off! During the day I work as a dog groomer which, as far as jobs go, isn't the worst! But I am hoping to make the transition to full-time artist in the next year or so, which is such a wild thought!
Tell me about your art! How did you develop your style?
I honestly don't even know if I really have a distinct style, other than the red and blue double vision stuff. I'm honestly just getting back into art after not really doing much of anything since high school. I really still feel like I'm sort of just playing around and finding out what works for me. And I'm a bit of a medium maniac. I feel like I need to try everything at least once. Like it's really pretty dangerous going into a craft store!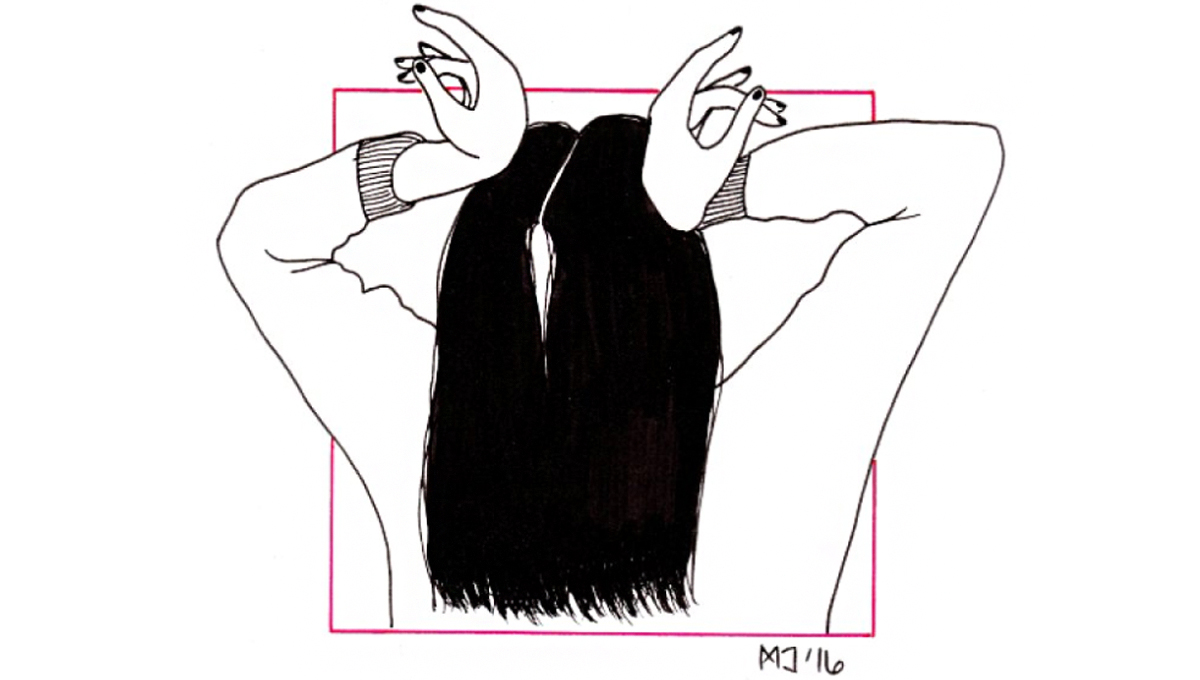 It looks like you used to do some embroidery work too! Did the minimal
nature of embroidery designs feed the minimal art style you have now? Do you still embroider?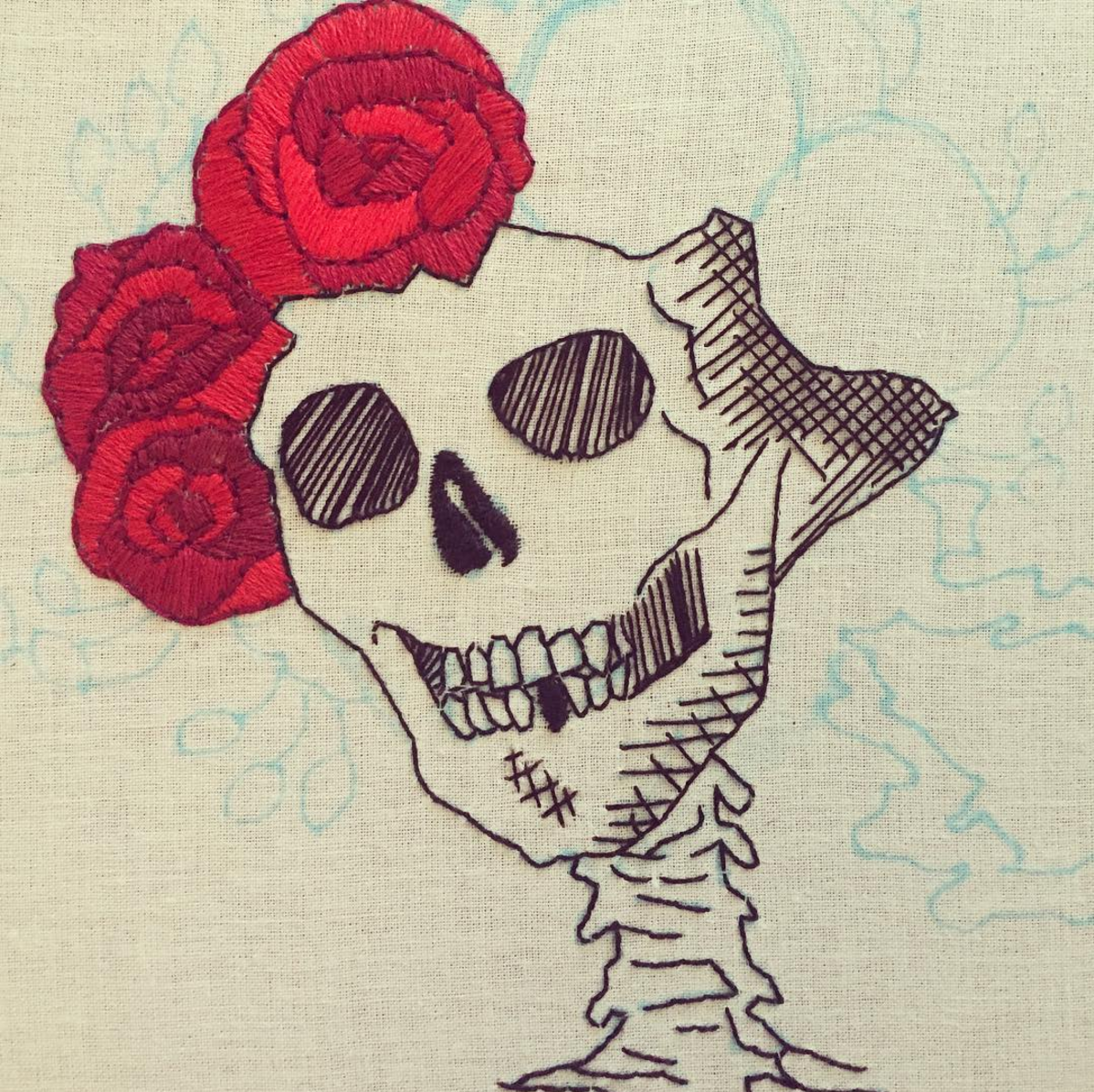 I used to embroider a lot, and I miss it! It's just very time-consuming, and
honestly super draining on my poor eyeballs! But I actually got back into drawing to try to come up with cooler embroidery patterns. And then one day I started posting some of those doodles on Instagram, and got far more traction with those than I ever did with the embroidery. 
So the transition to illustration really is about instant gratification with me, ha! I'm terribly lazy, and if I can have a result in about an hour versus the few days it takes to crank out an embroidery, than that's probably what I'm going to do. But I really do love embroidery, and I'm hoping to allot some more time for it soon.

It seems like Bowie is a big influence on you – what else inspires your art? What artists are you inspired by?
I do love Bowie! I think I'm so drawn to him because there's a different bowie personality for whatever mood you're in, really.

As far as inspiration, it really comes from the most random places. A phrase or lyric a lot of times, a visual image. For the most part I think that's where I draw it from. I used to be really weird about drawing faces. But I find myself being inspired a lot lately by unique faces, and I'm trying to work past being scared to try drawing new things.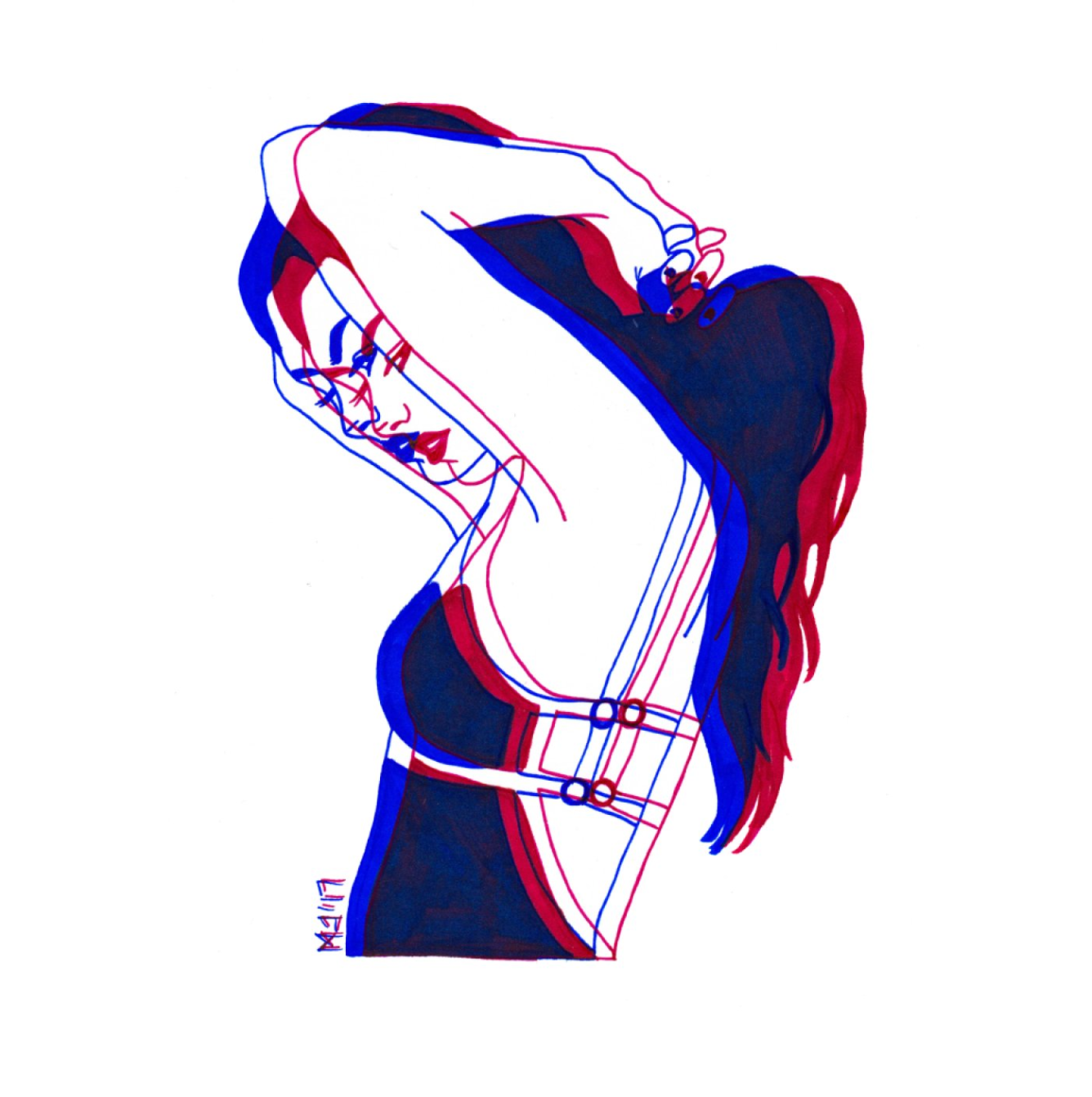 How long did it take you to master the double vision red and blue drawings you do? They're amazing! (Also, do they work with 3D glasses?)
Thanks! I'm really having fun with the double vision drawings! I don't even think I've mastered them yet! I'm still playing around with them, because not all of the ideas I've had for them translate well. I'm not sure if they work with 3D glasses! I've had a few people ask me, and I've been meaning to try it out for myself!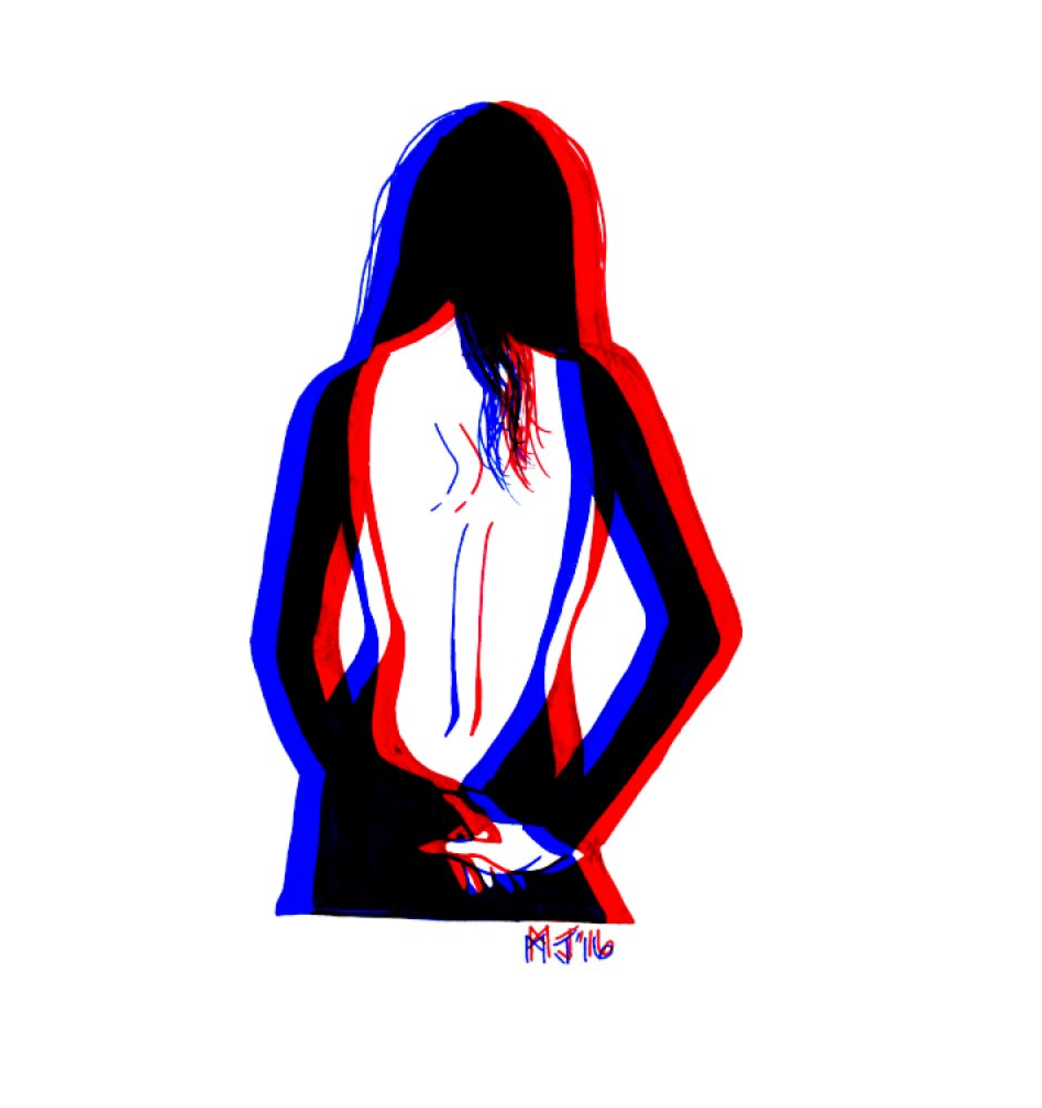 What made you decide to open up an Artist Shop! Have you sold your work on apparel/accessories/home decor before?
I decided to open an Artist Shop because you guys offer so many cool products that I know I wont be able to offer elsewhere. I really am into DIY, but my Instagram following grew so quickly that I'm not sure I can keep up!! I have definitely not had my designs put on home accessories before, so it's just such a neat idea to me.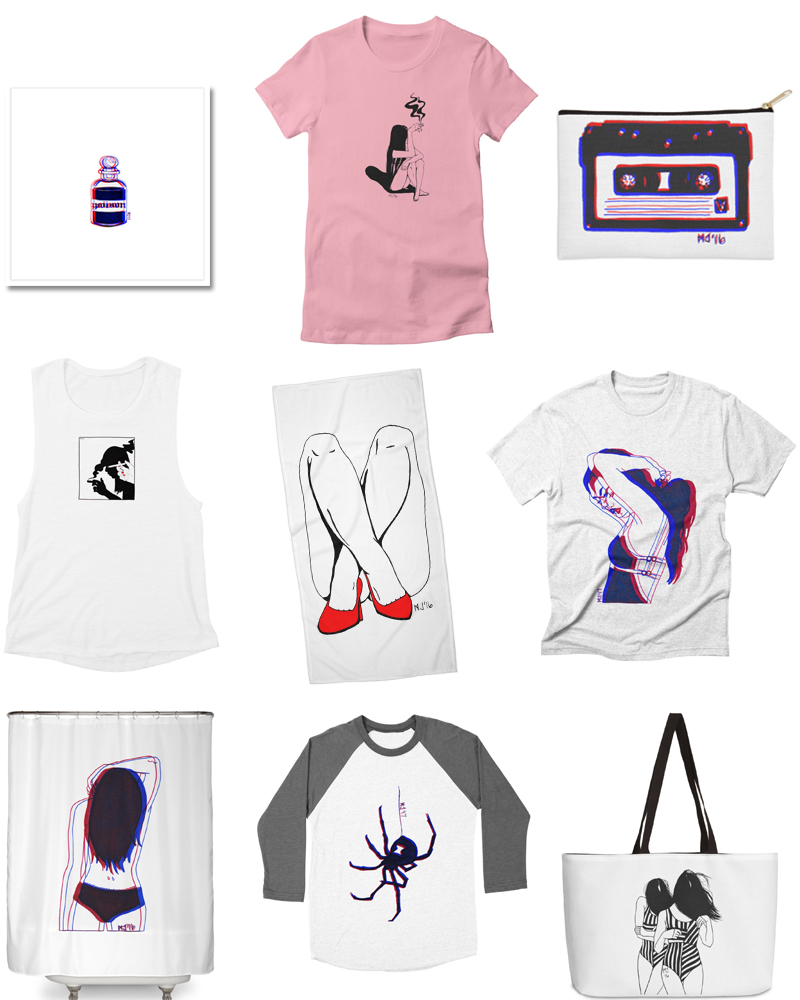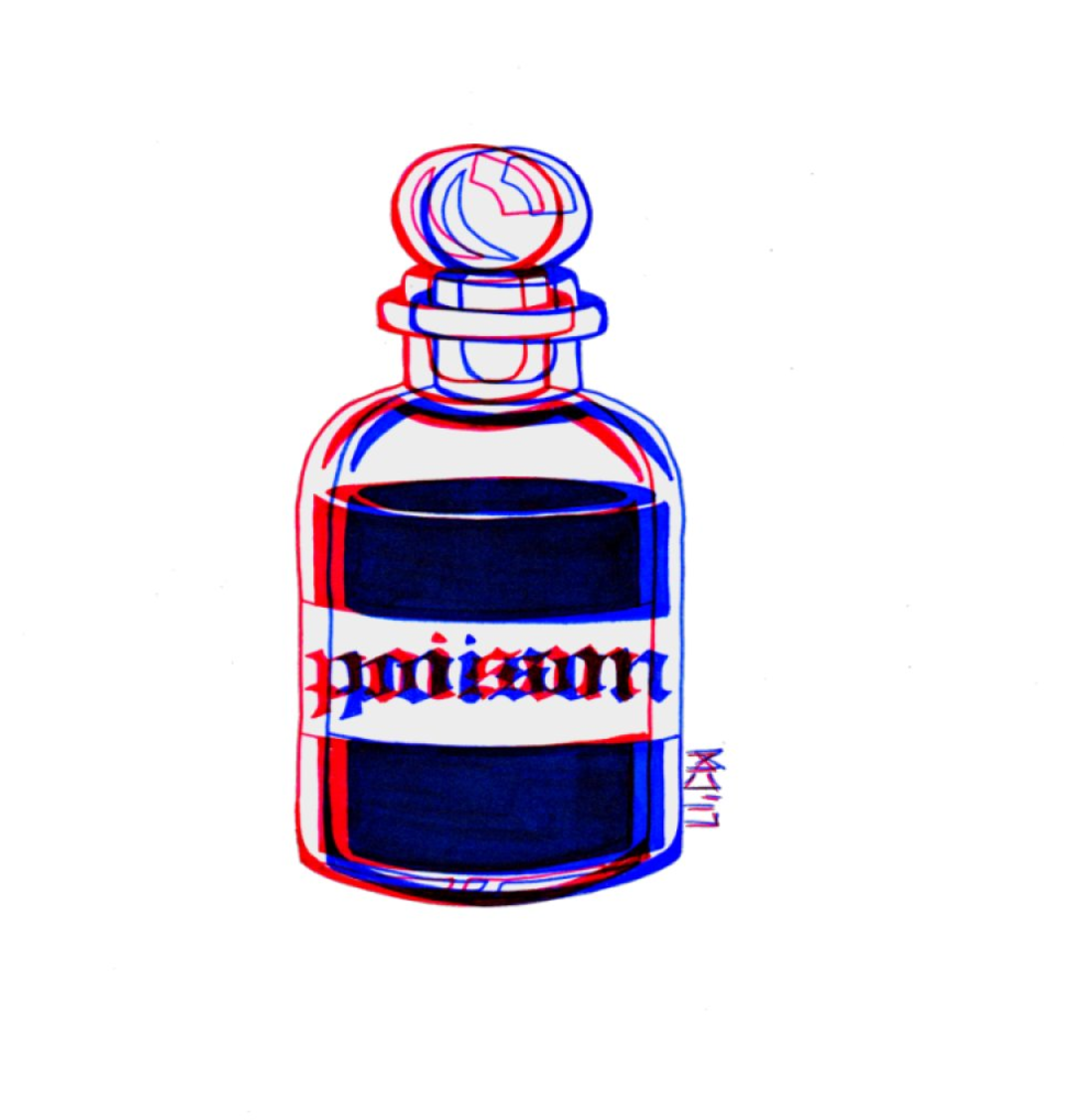 How did you choose which pieces to put in your Shop?
Some of the pieces in the shop I chose because they are my personal favorites, and others because they were the favorites of my followers on Instagram. I just wanted to try and find a few pieces in each style that I thought people might like to see up on here.
Just over two months ago you posted on IG saying 'thank you for 5,000 followers,' and now you're at over 18,000! That's amazing! What tips do you have for fellow artists who want to build their social media following?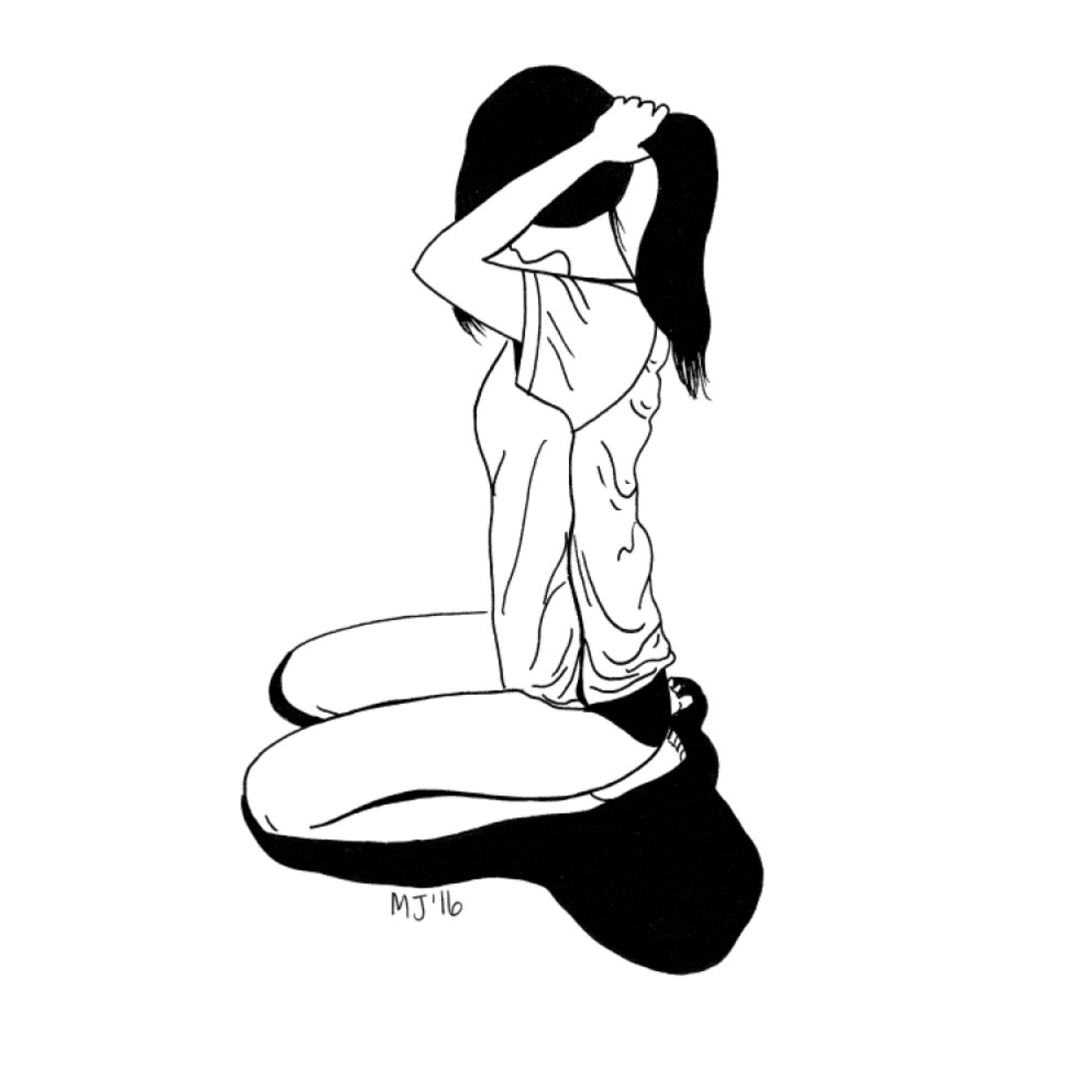 Oh man, its pretty wild! The internet is a crazy place! I still can't believe I've fooled this many people into thinking I, or anything I put out, is somehow cool. What a time to be alive! As far as tips go, I'd say just go for it! Some of the pieces I've been unsure about even posting, have gotten the most positive feedback! Don't be too hard on yourself; it's supposed to be fun! And it is for me, so I do it everyday, or as often as I can. For me it's all really been about personal growth and practice, and I've received so much love and support it's really mind blowing.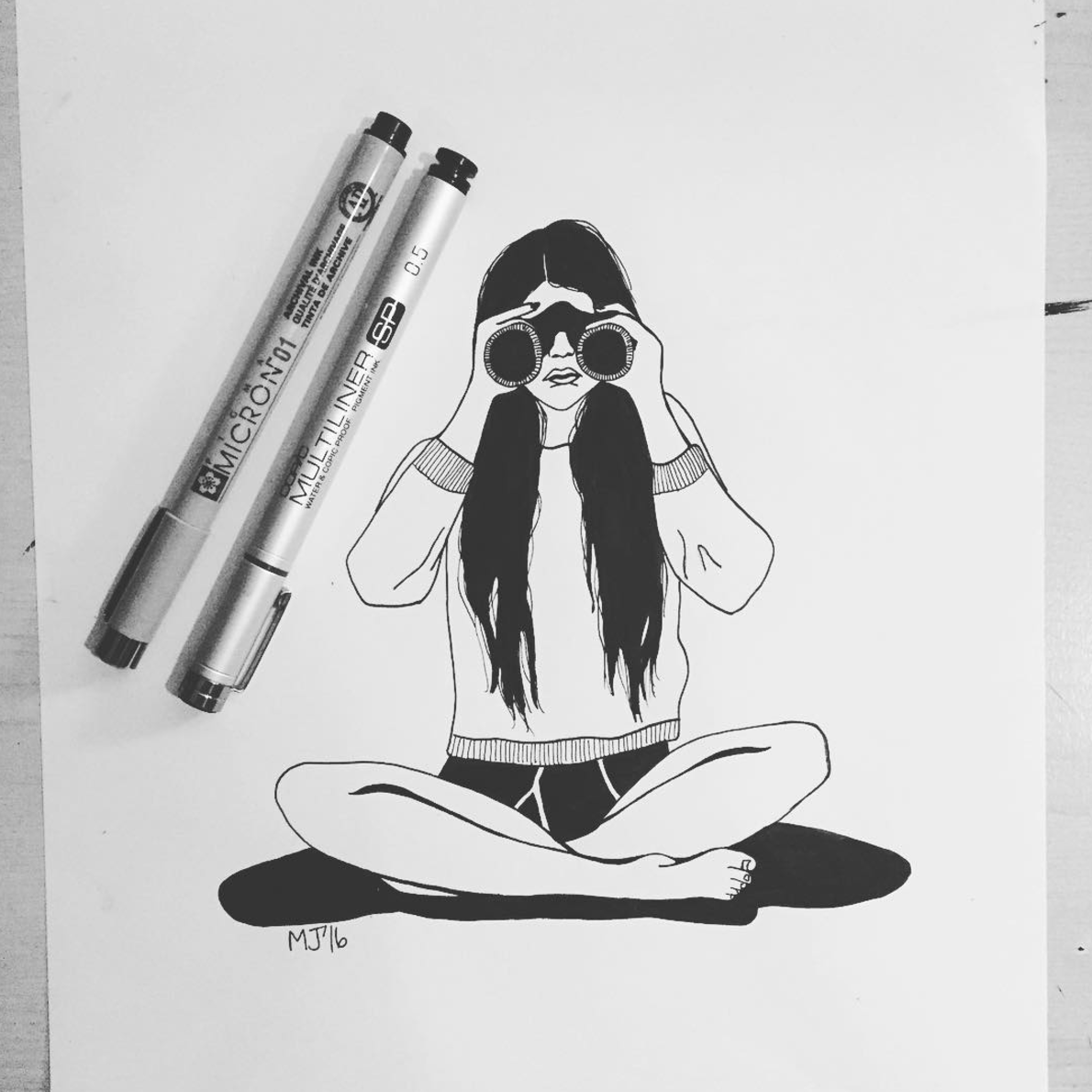 What's your art philosophy? What fuels your art?
Haha, I'm not even sure I've been at it long enough again to have a fully formed philosophy! Right now I just strive to always try something new.
Don't hold yourself back, and definitely don't compare your work to anyone else. And never hold back when the inspiration does hit! Somedays I don't do anything at all, and then the next day I'll crank out like four pieces. It comes in waves; go with it.
Open your own artist shop now!