For couples, the 50th Anniversary gift is traditionally the "gold anniversary." Which is pretty fitting when applied to Star Trek's 50th anniversary considering the fact that the captain's shirt is gold.
This year, Star Trek is celebrating 50 years of living long and prospering, five decades of boldly going, half a century of exploring strange new worlds. And Hero Complex Gallery just outside of San Diego Comic Con had a whole art gallery in honor of this feat, each piece as unique as the many alien species in the show.
Check out some of amazing artwork featured in the gallery. And don't forget to commemorate this momentous TV show birthday by rockin' some Star Trek art on your torso or on your walls! Shop the Star Trek collection here.
.     .     .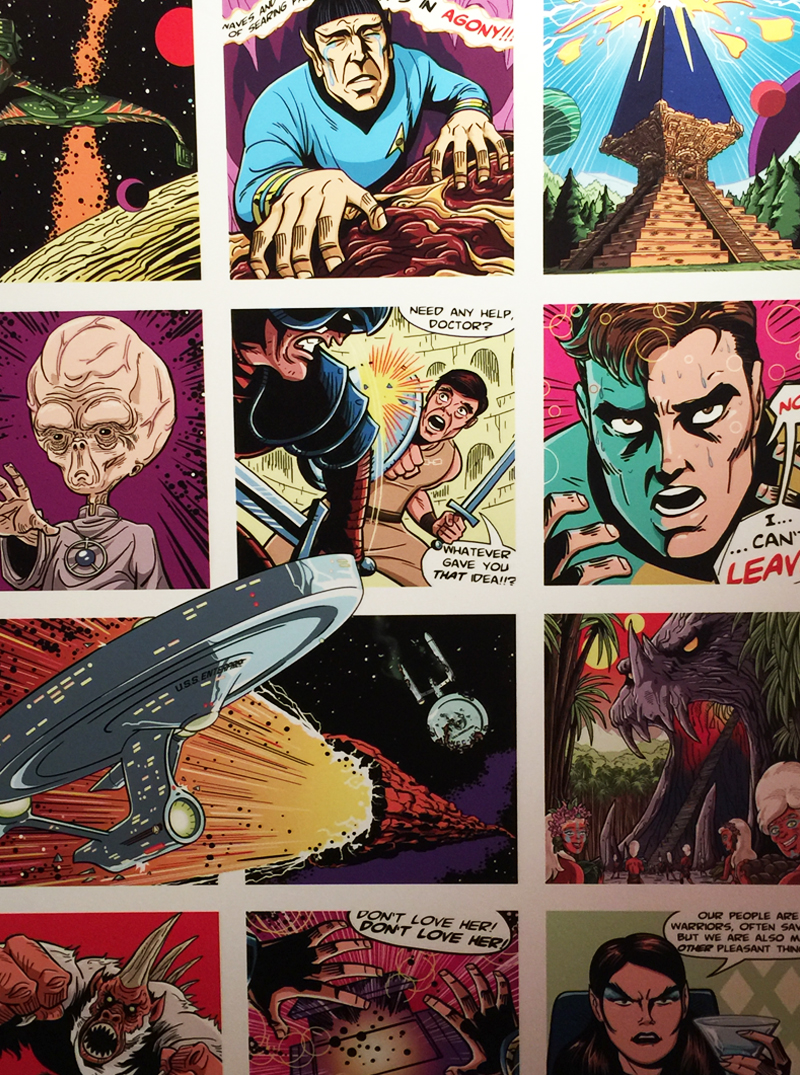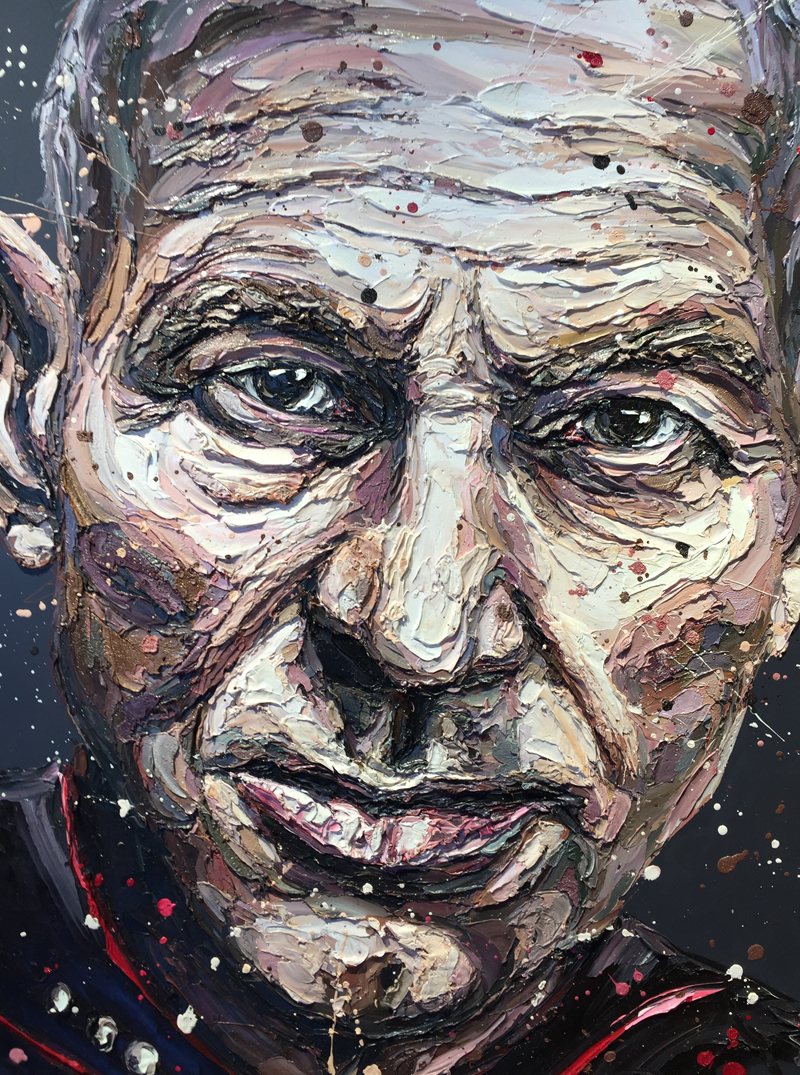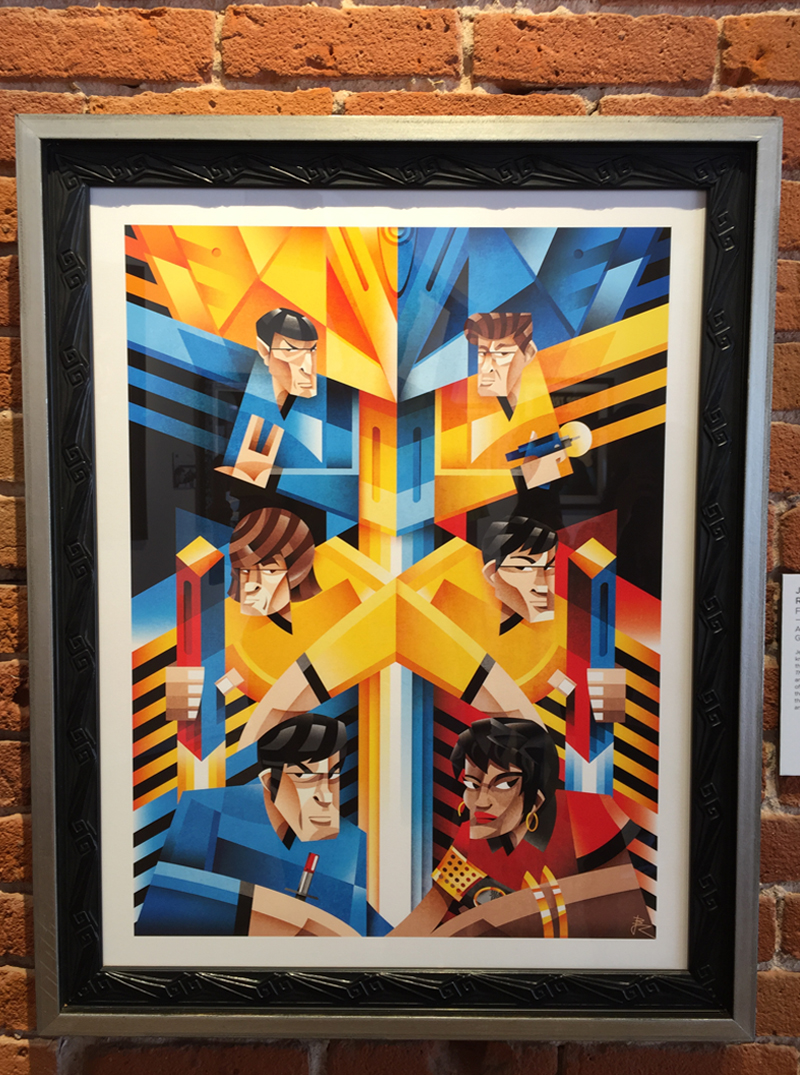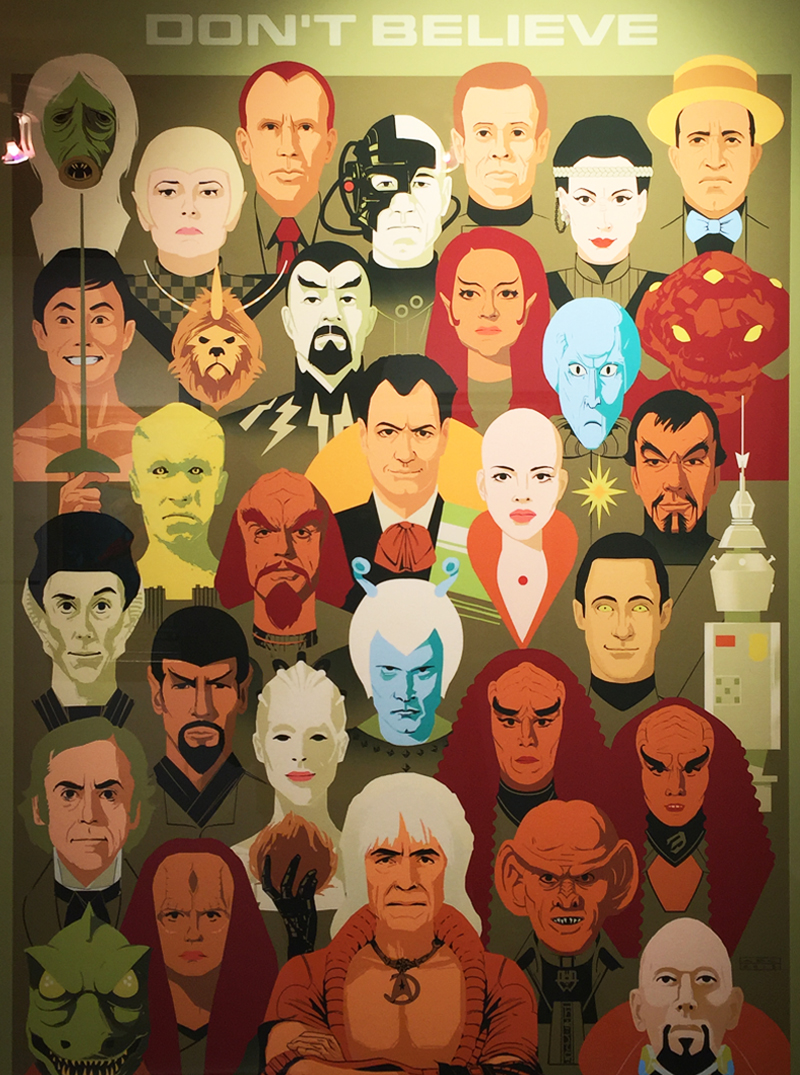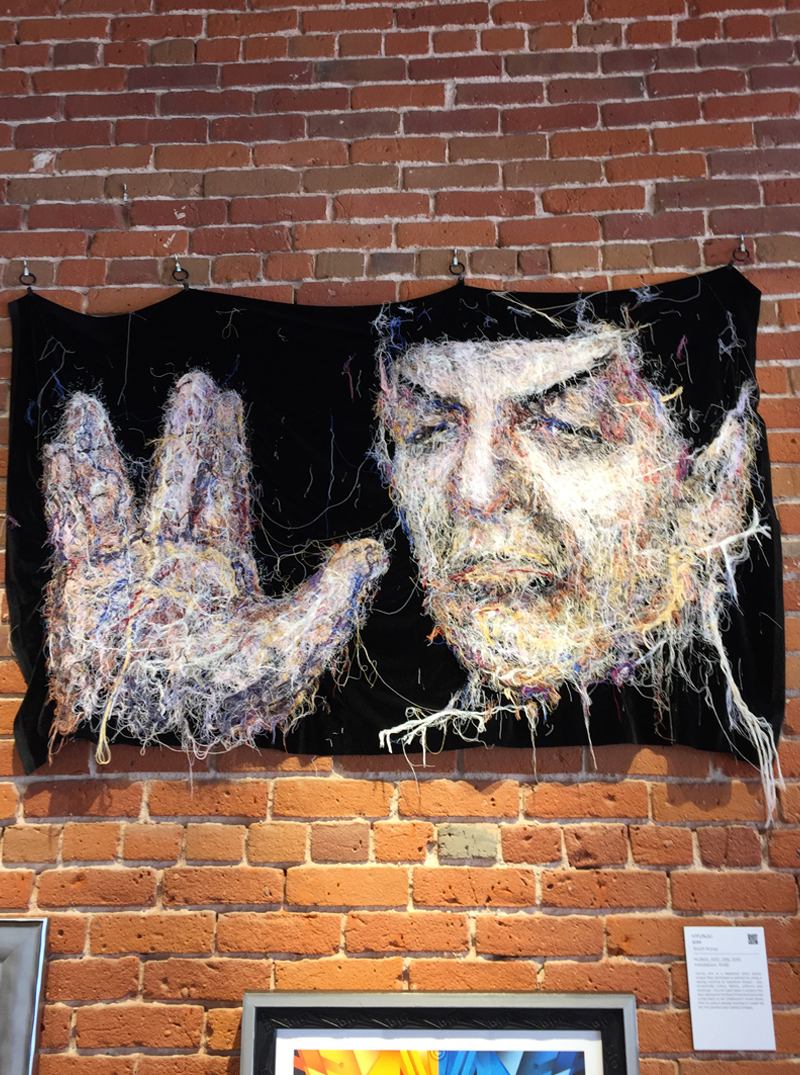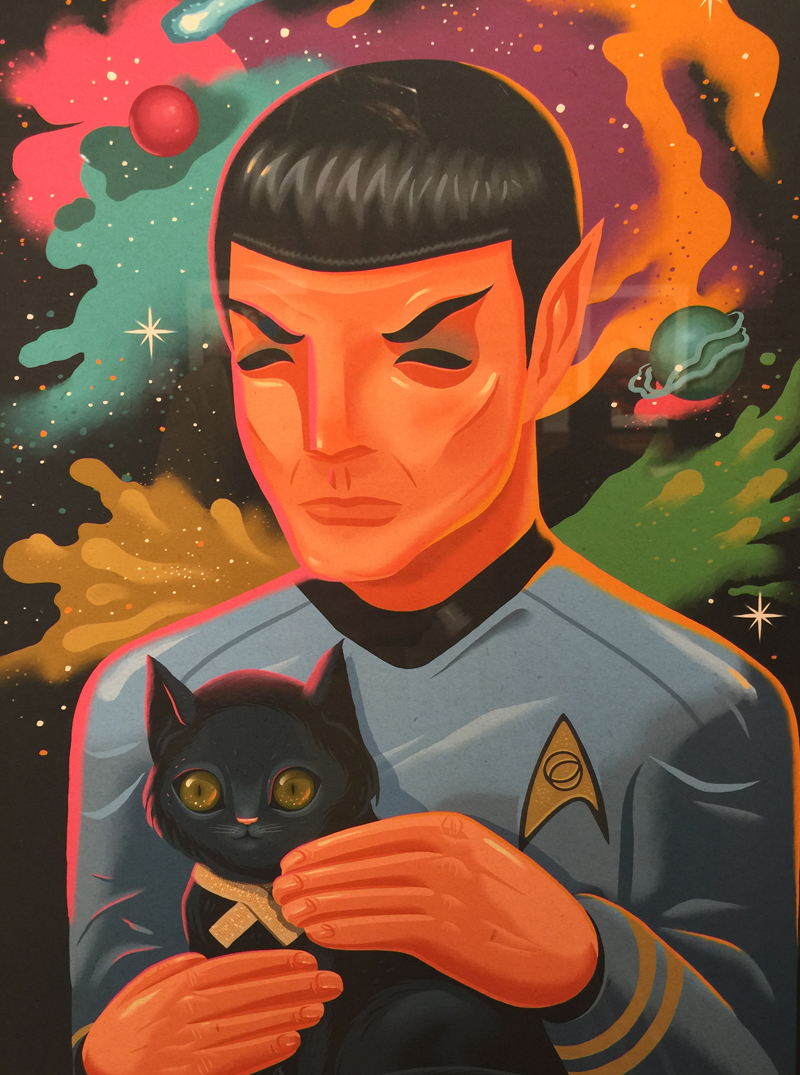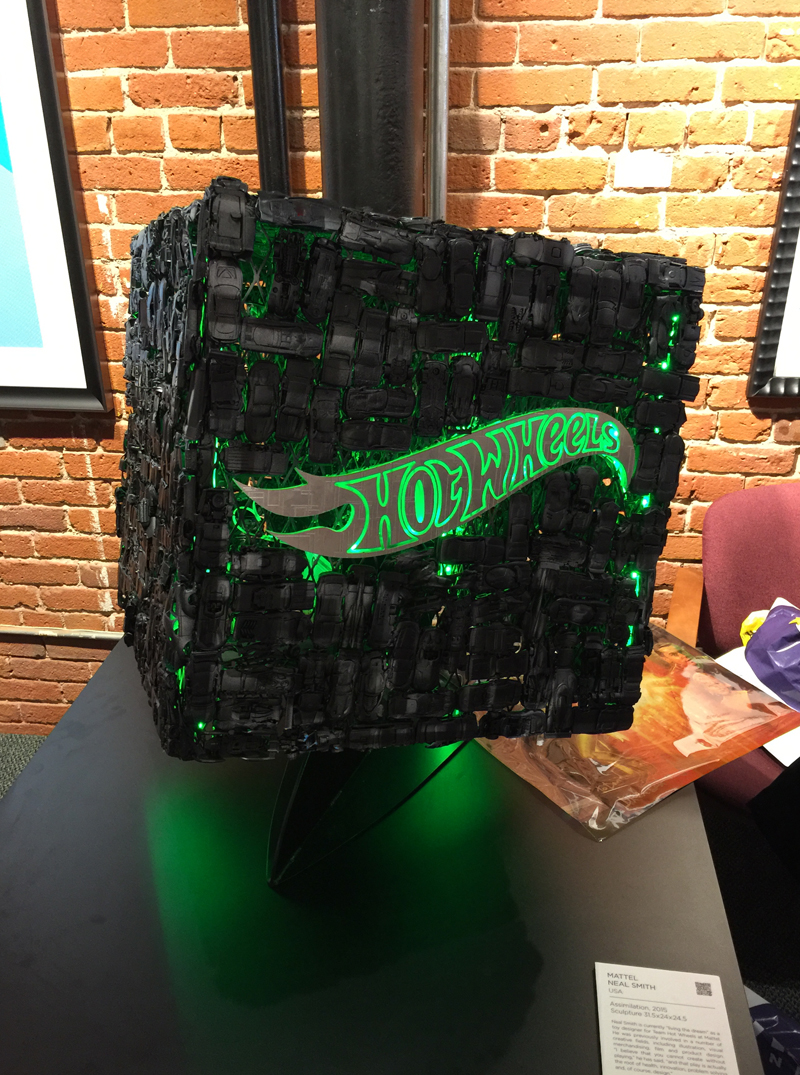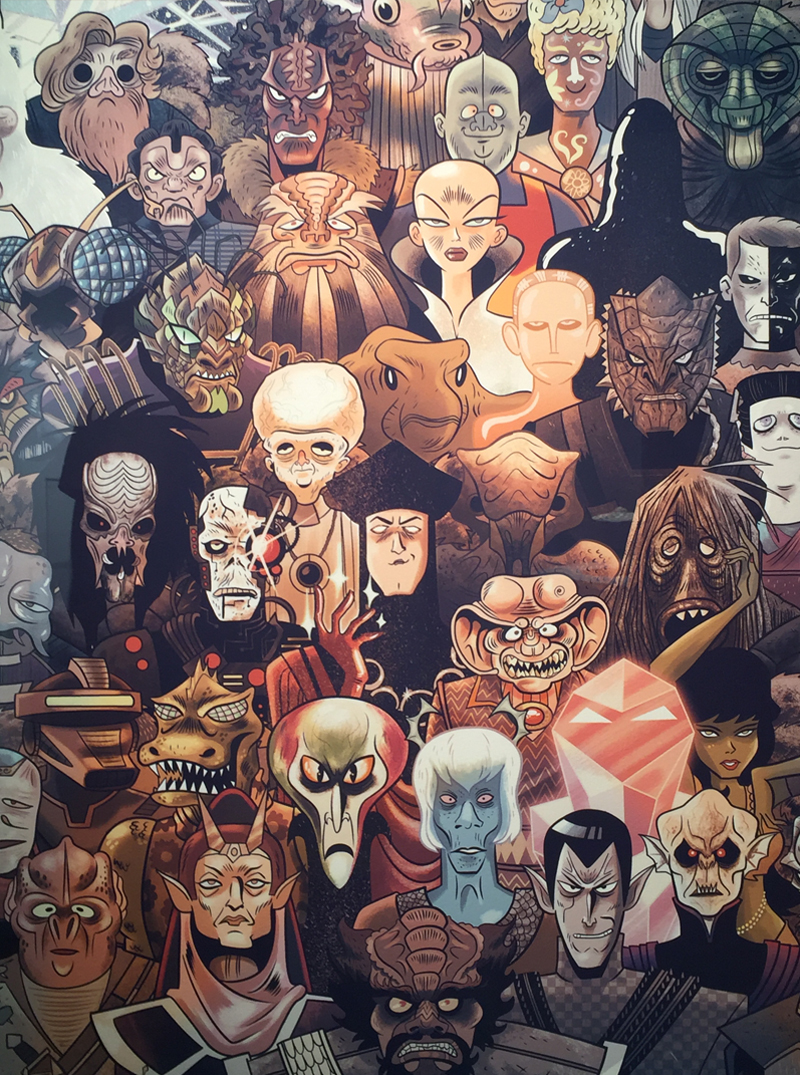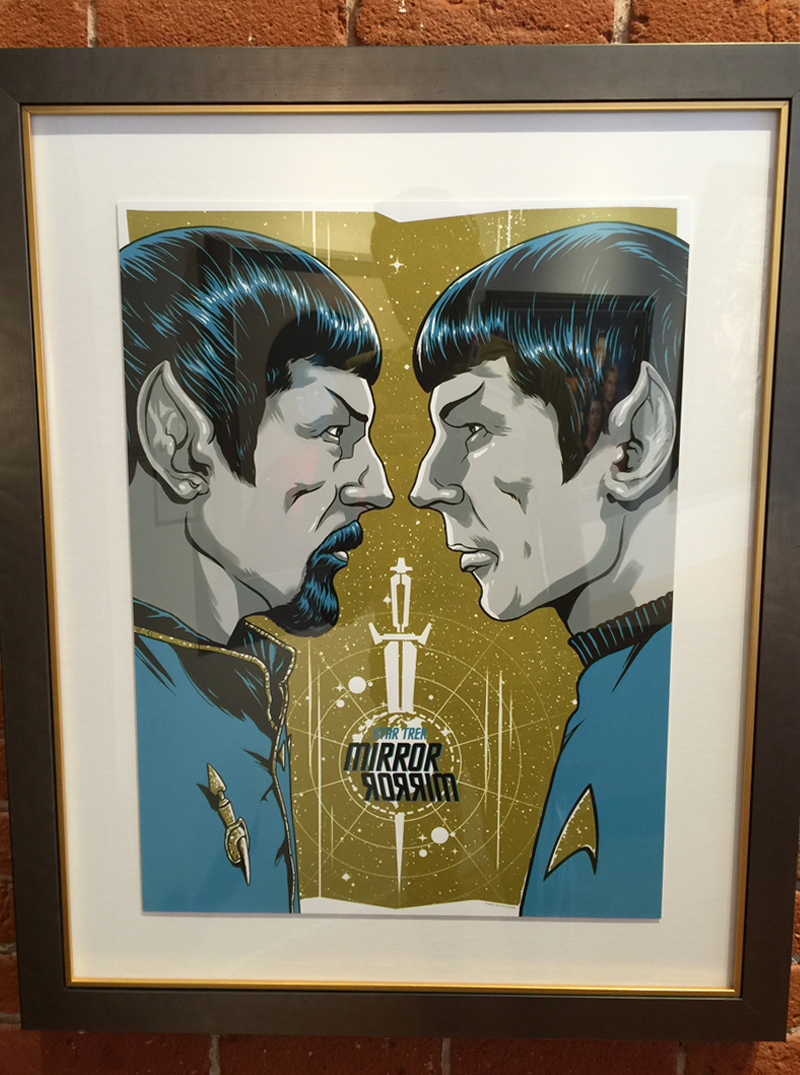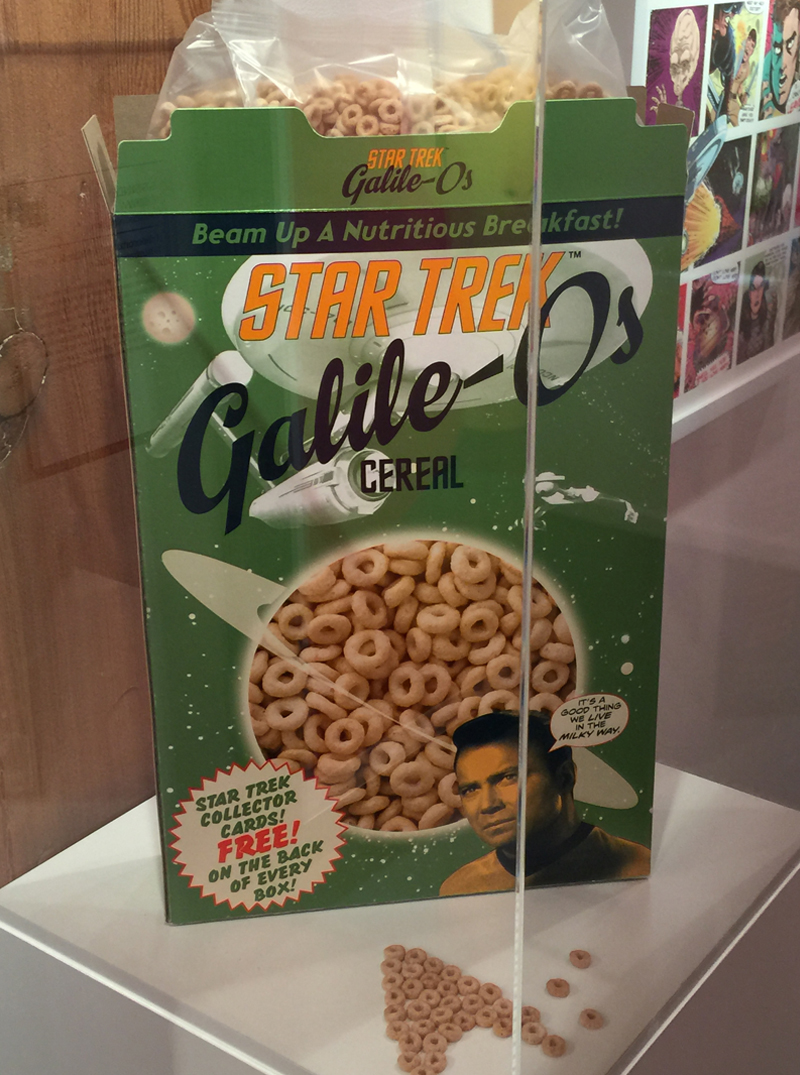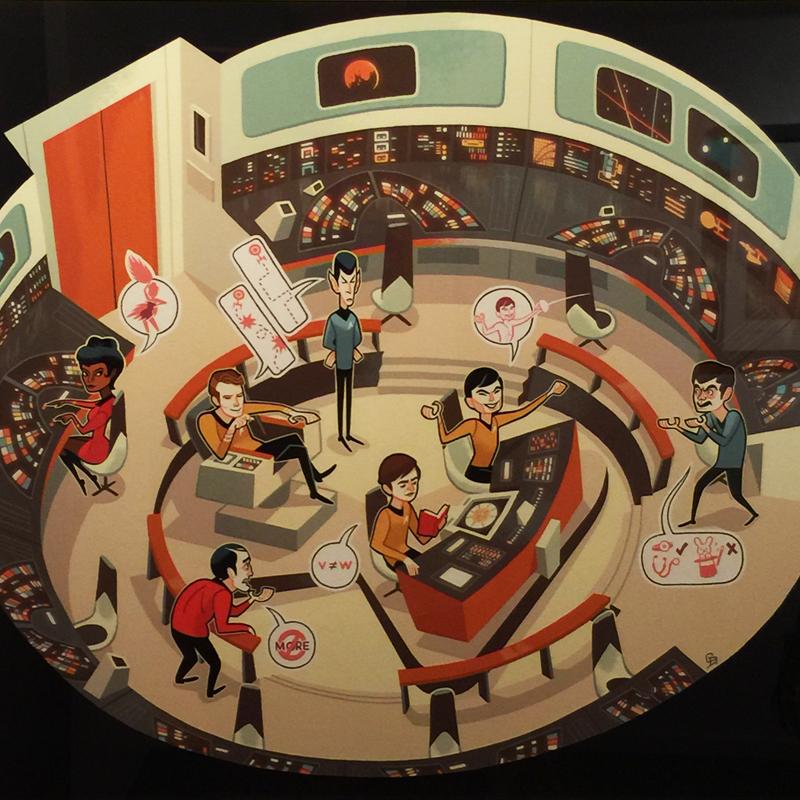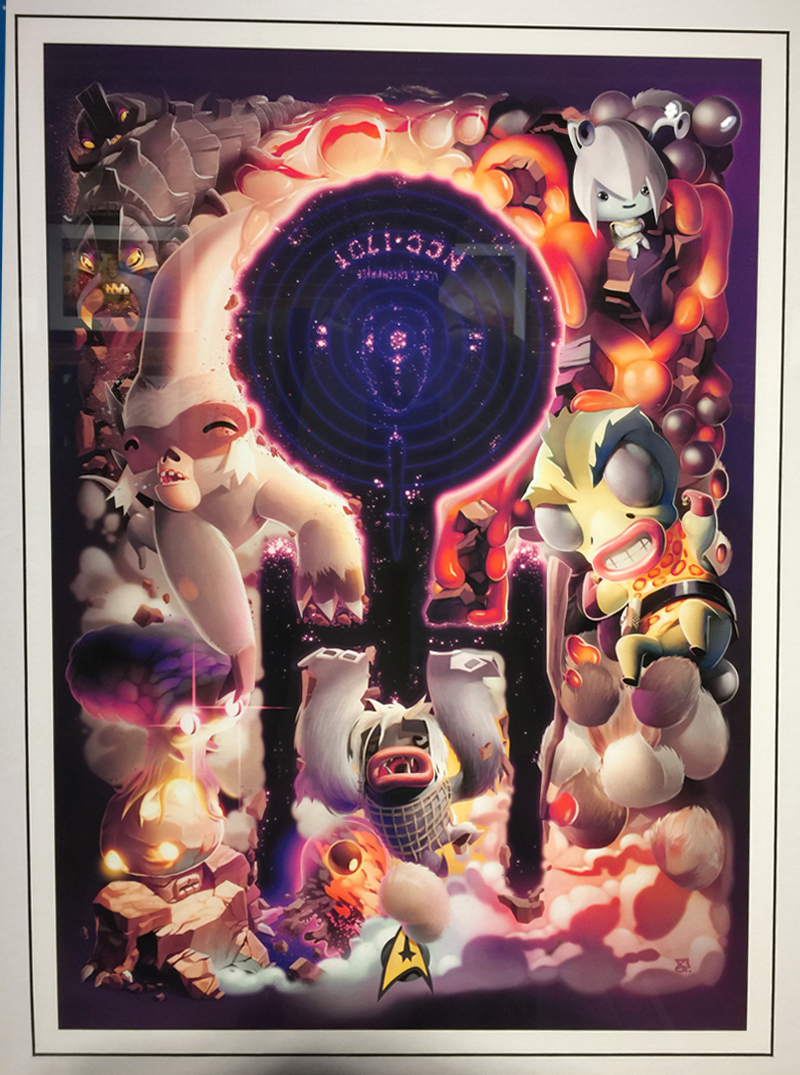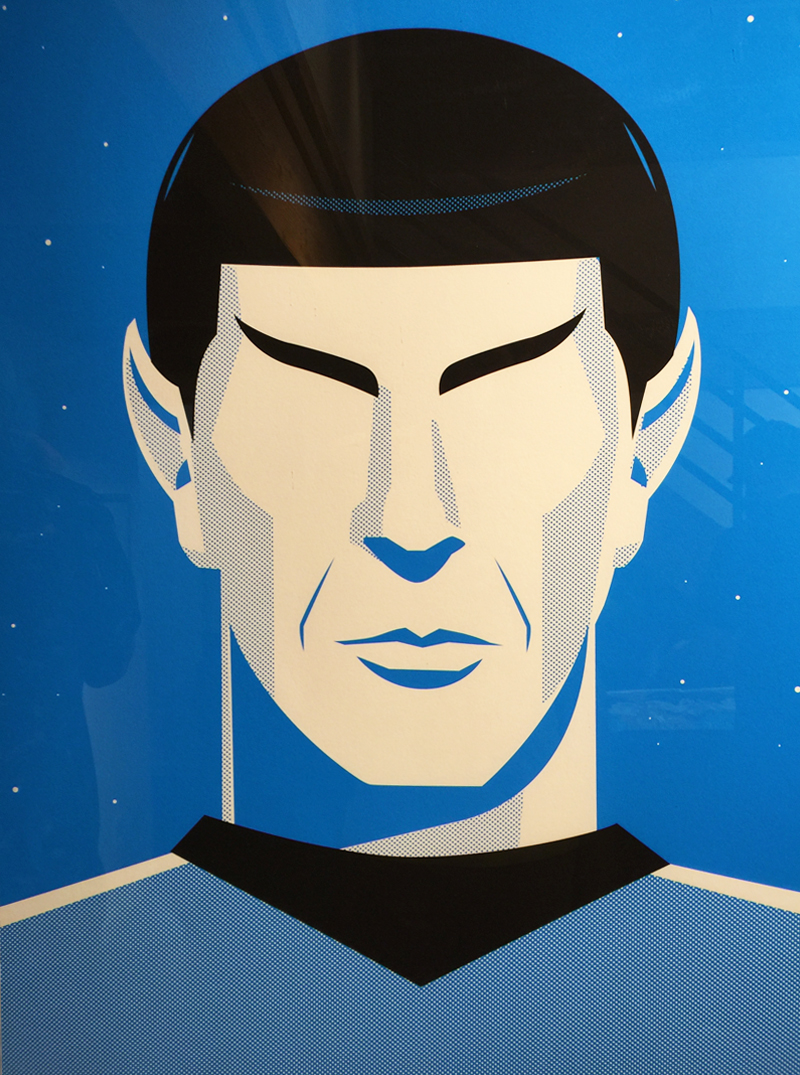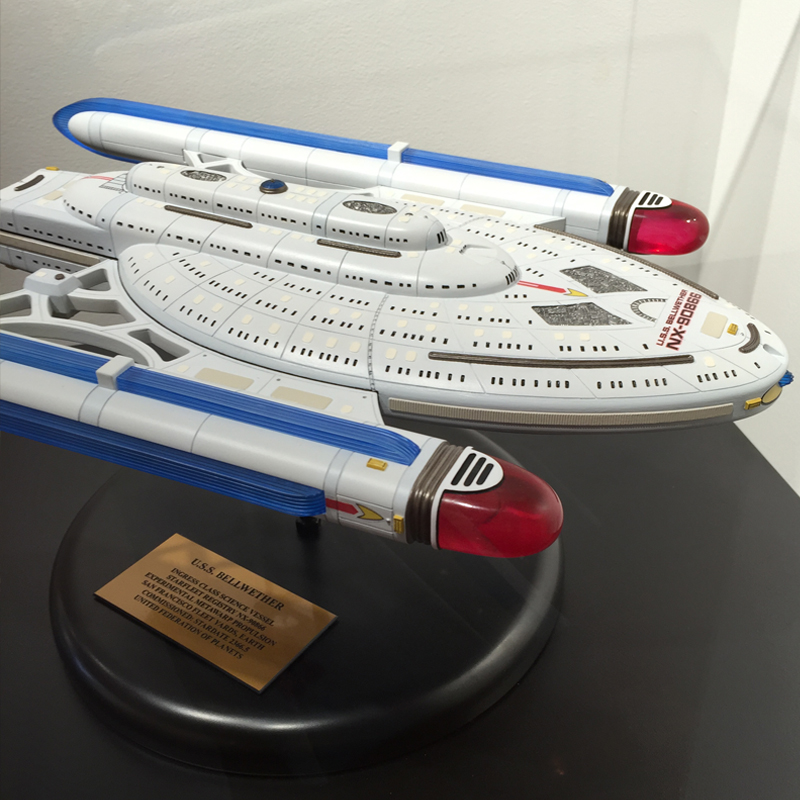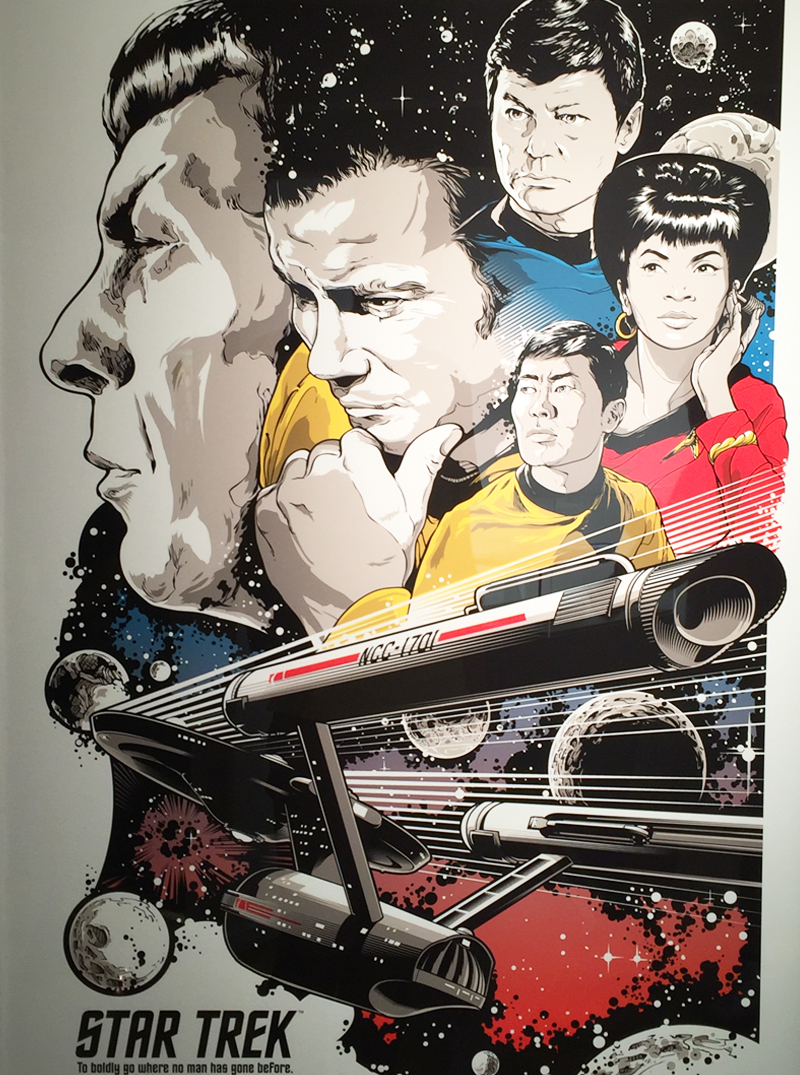 Featured image is "Arena" by Matt Ferguson, photos courtesy of our very own Craig Shimala
Boldly go and shop the Star Trek collection here!