Our forever woman crush Tara McPherson is on the move through the universe once more on a pop up tour road trip! And for part of her travels, she dropped by Threadless HQ to say hi!
We're all big nerds for the beautiful celestial worlds Tara creates, so we were so excited to have her hang out in our office world for a day! She even left her mark on the Threadless walls: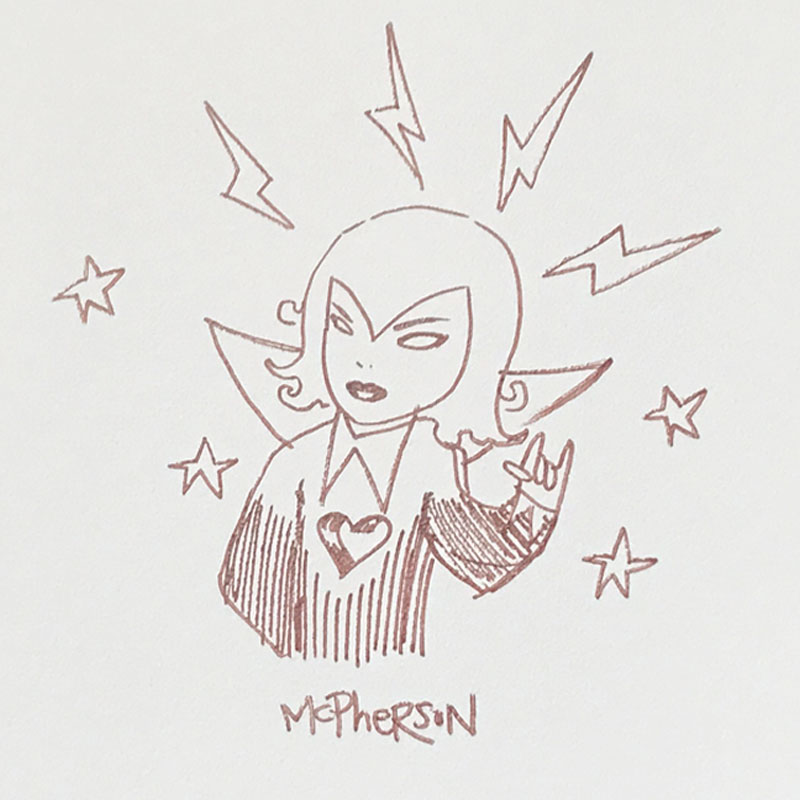 Tara's previous pop up tour had her just missing our fair windy city, so we're stoked that her latest road trip brings her to our neck of the woods. The Chicago leg of her tour is the longest, with Tara featuring her art at Pitchfork Festival and, just last night, Rotofugi Gallery – part art gallery, part designer toy store (and 100% one of our favorite spots).
We stopped by Rotofugi to check out the amazing spread of prints, stickers, games, and more that she had lined up. Scroll and check out photos from the pop up, from her Threadless visit, and for a full schedule of her tour – she might be coming through your town!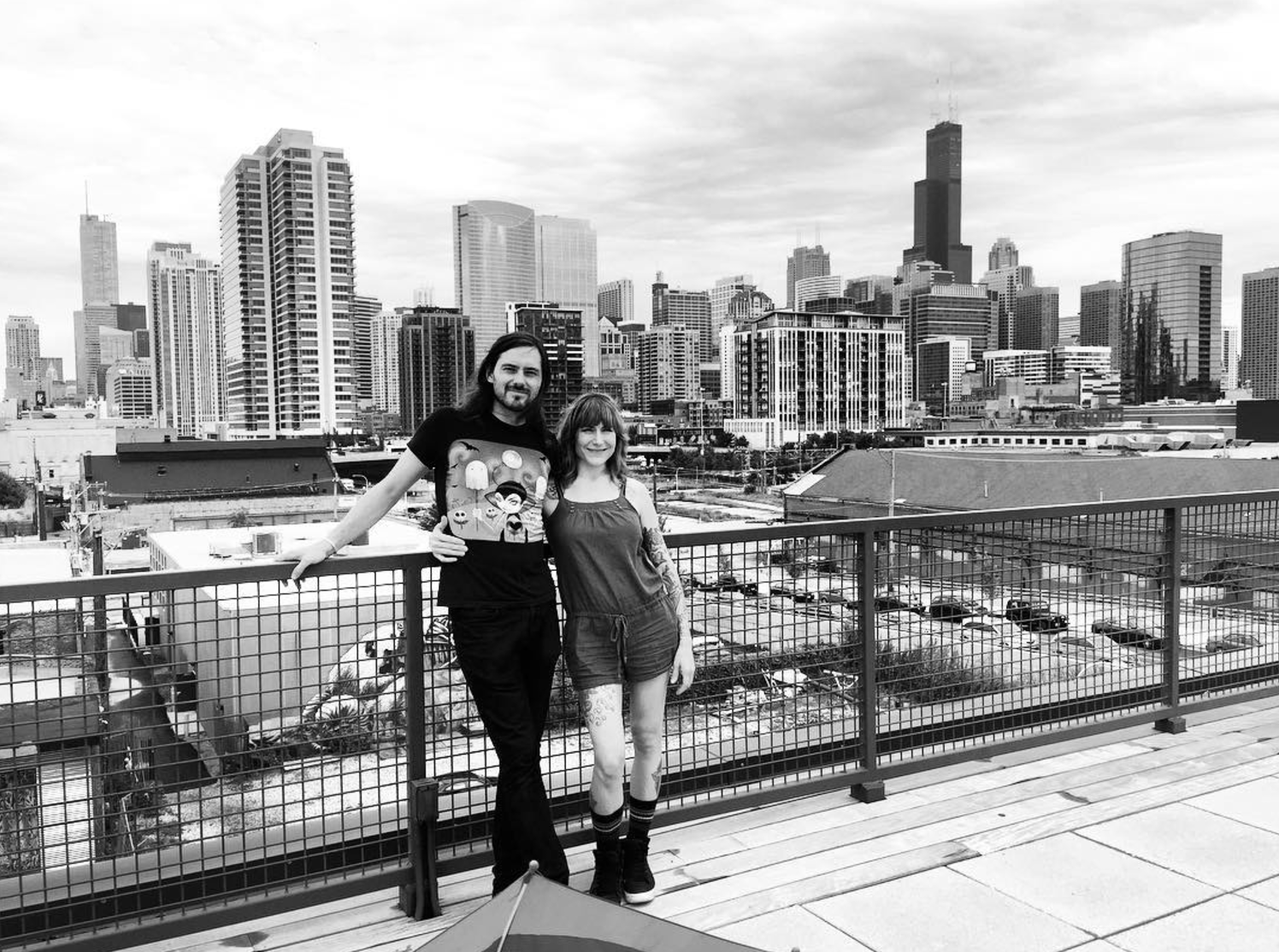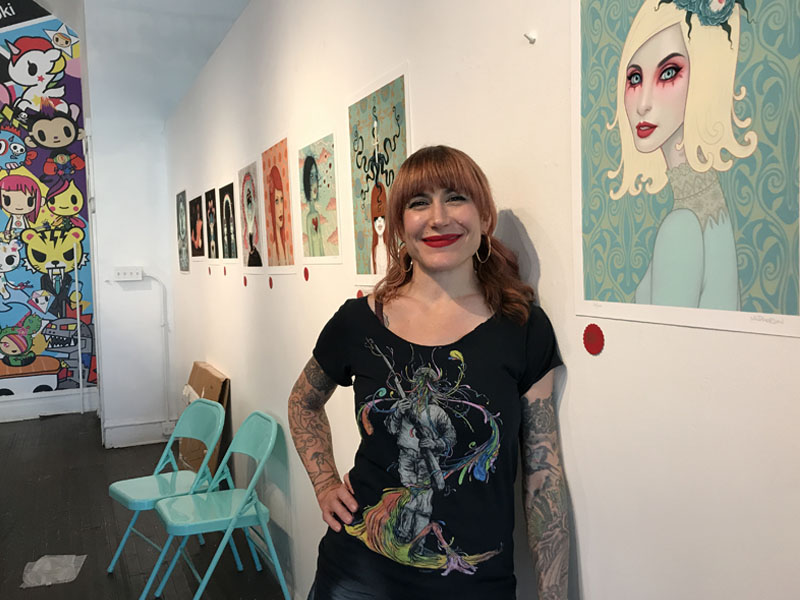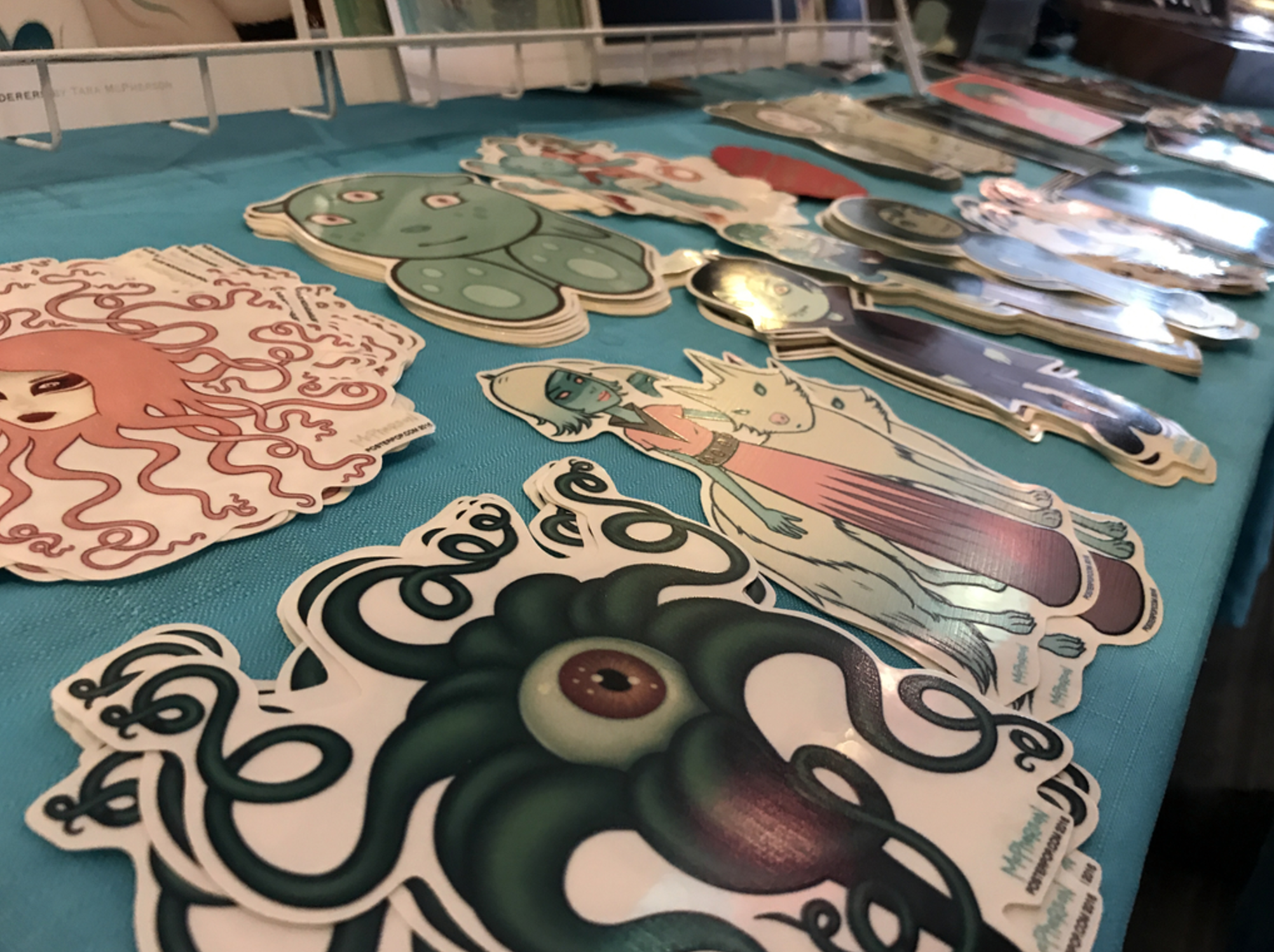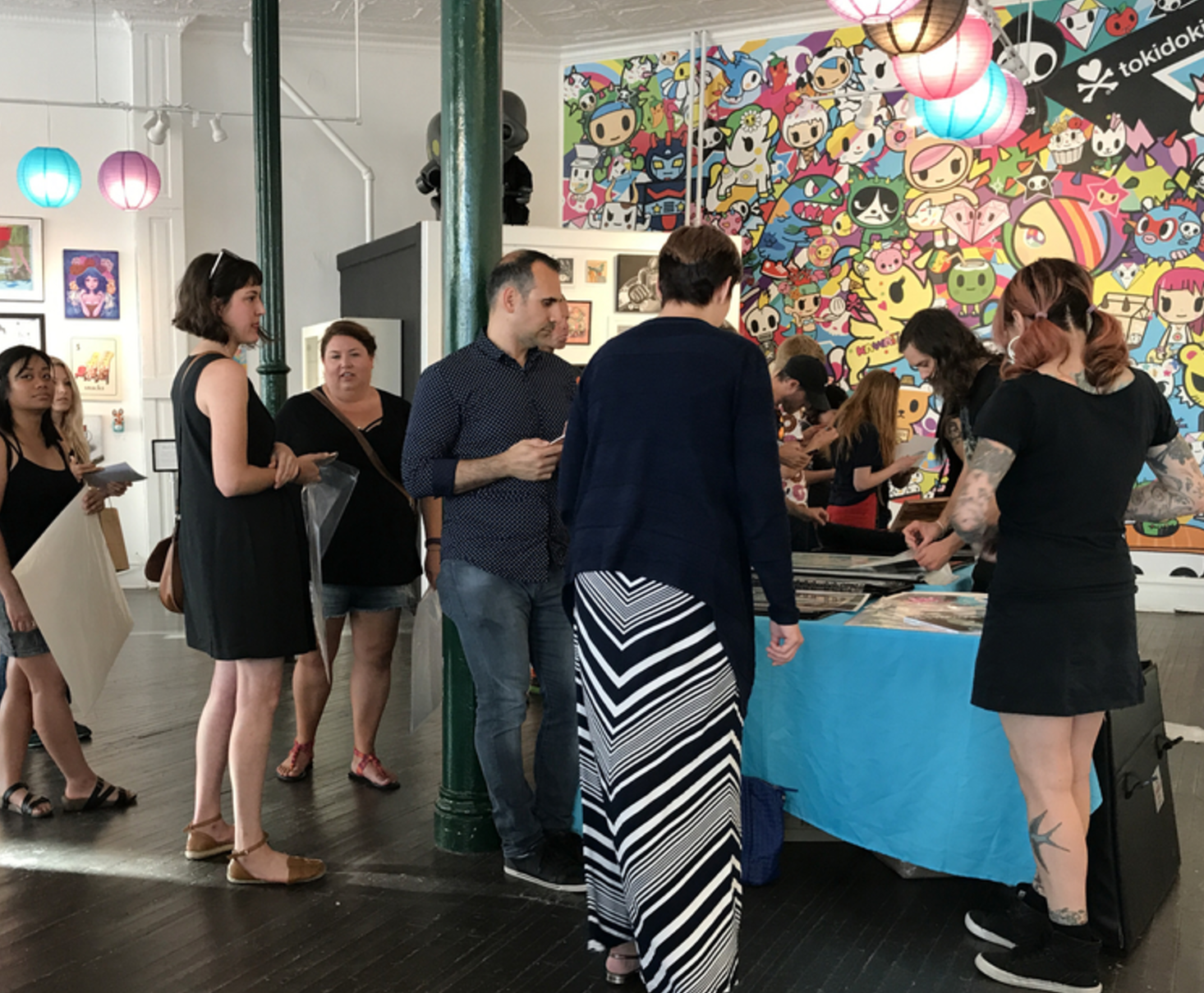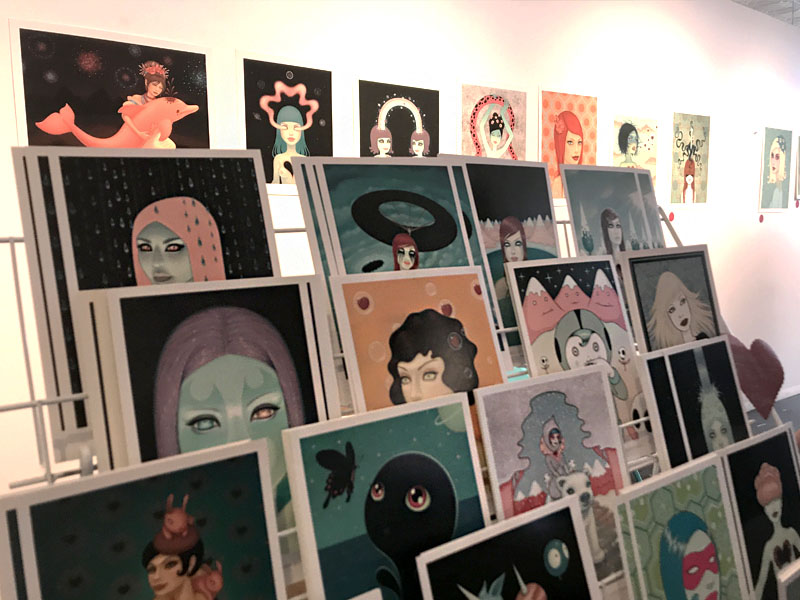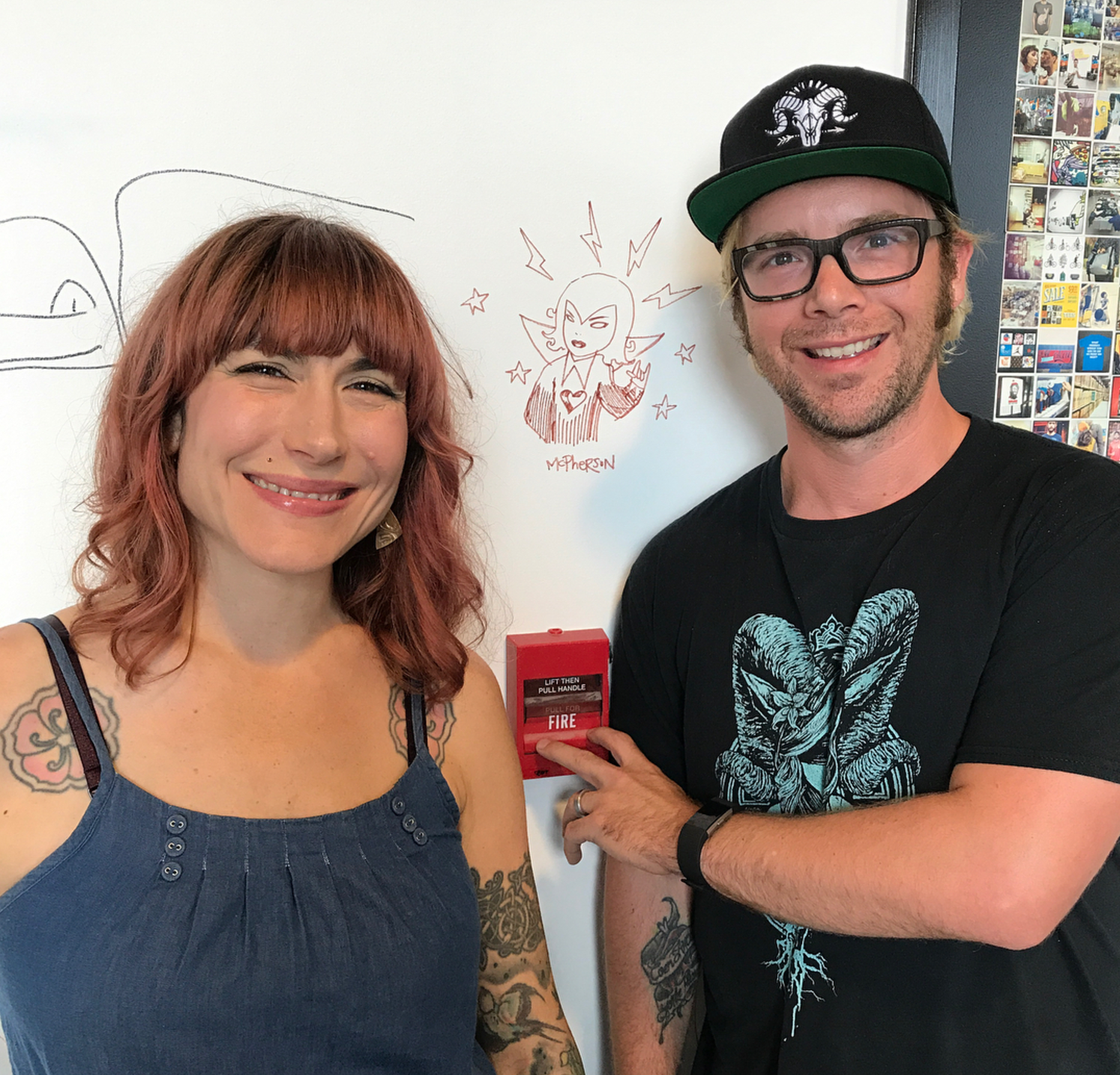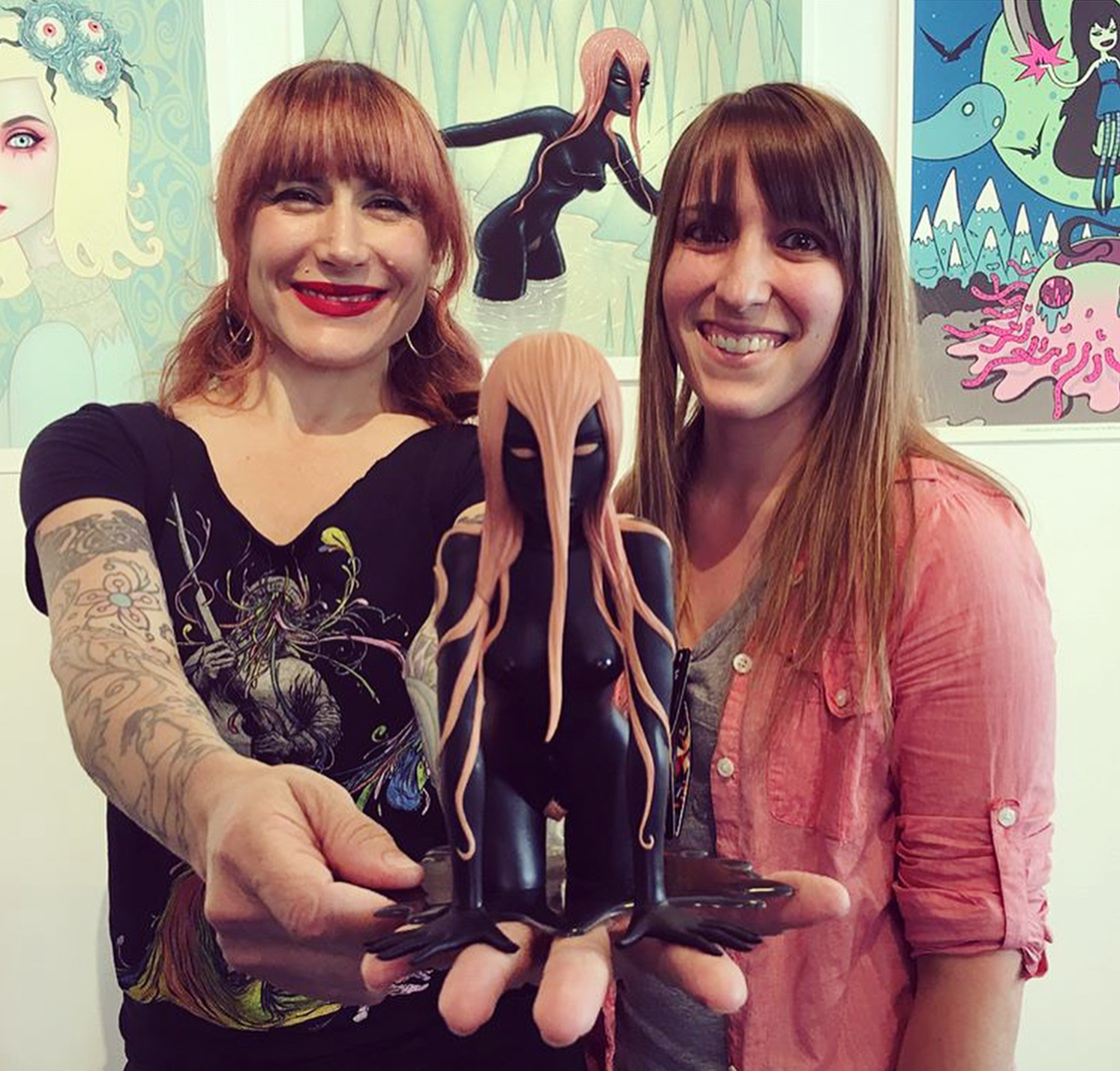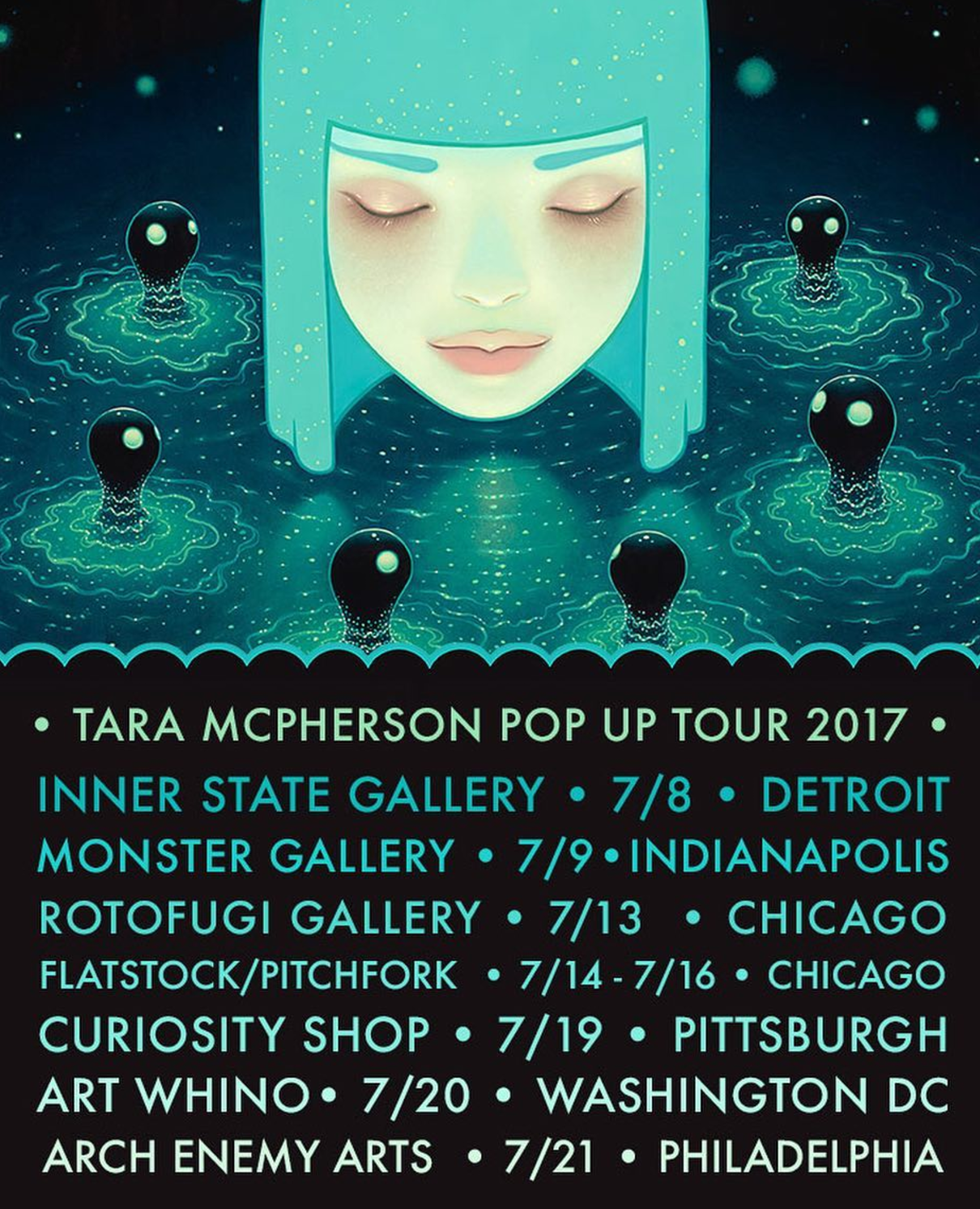 Check out more of Tara McPherson's work here!