Dad. Father. Pops. Dad dude. Whatever you may call him, Father's Day is the perfect time to show the fatherly guy or guys in your life that you care. And whether he's "hip with the times" or he rocks the "nice to meet you, hungry, I'm dad!" jokes all day, it's also the perfect time to let him know that you dig his style…and maybe to help him out with it. To get inspired, we talked to Josh Velazquez of Chicago's Solo Salon, who might be one of the coolest dads out there. From his shirt sleeves to his tat sleeves, this self-taught Barber has impeccable style, and he knows a thing or two about balancing work + parenting + the #TheArtOfLookingDamnGood. Read Josh's story below and get some tips for yourself, or for the special guy in your life for Father's Day!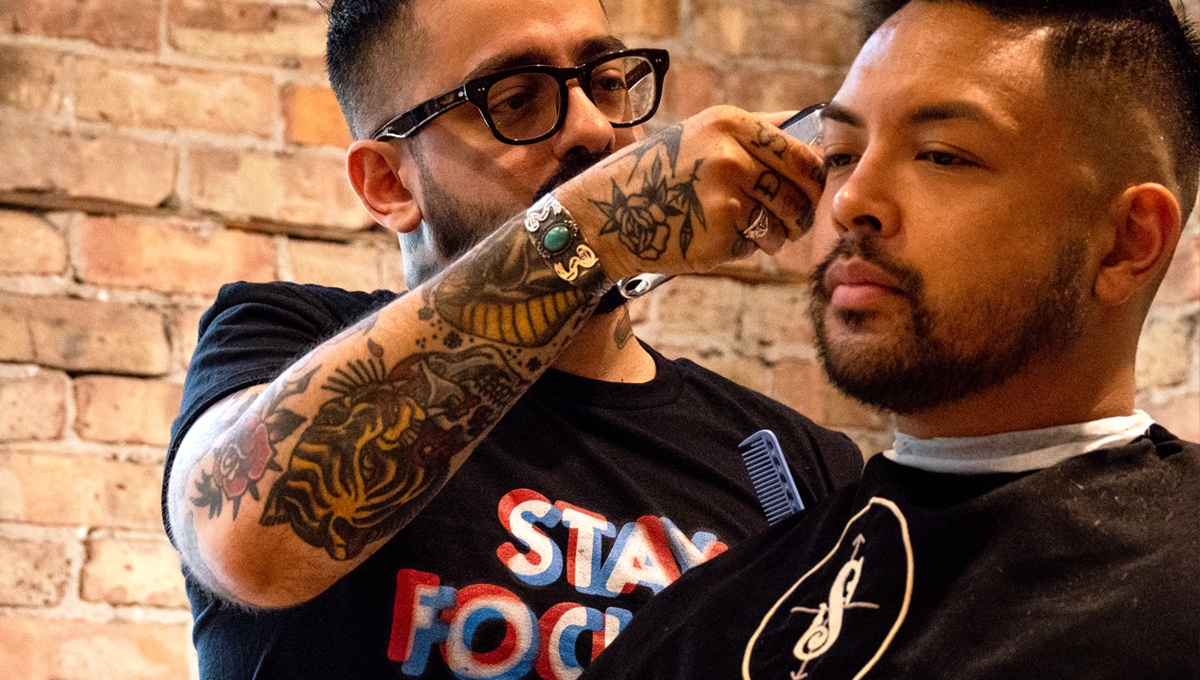 First things first, tell us a little bit about yourself! When did you first get into the art of hair and style?
I've been a self-taught Barber since 1998 in high school, cutting hair for all my friends at school. My senior year of HS for homecoming and prom, my parents' backyard deck was full of guys getting haircuts. I was charging $5 for haircuts and let's just say I made really good money back then… Hahaha. I got into style back in HS when my first part-time job was at Structure for men (now Express for men) After that, I never looked backward. Looking good and feeling good is part of my lifestyle every day.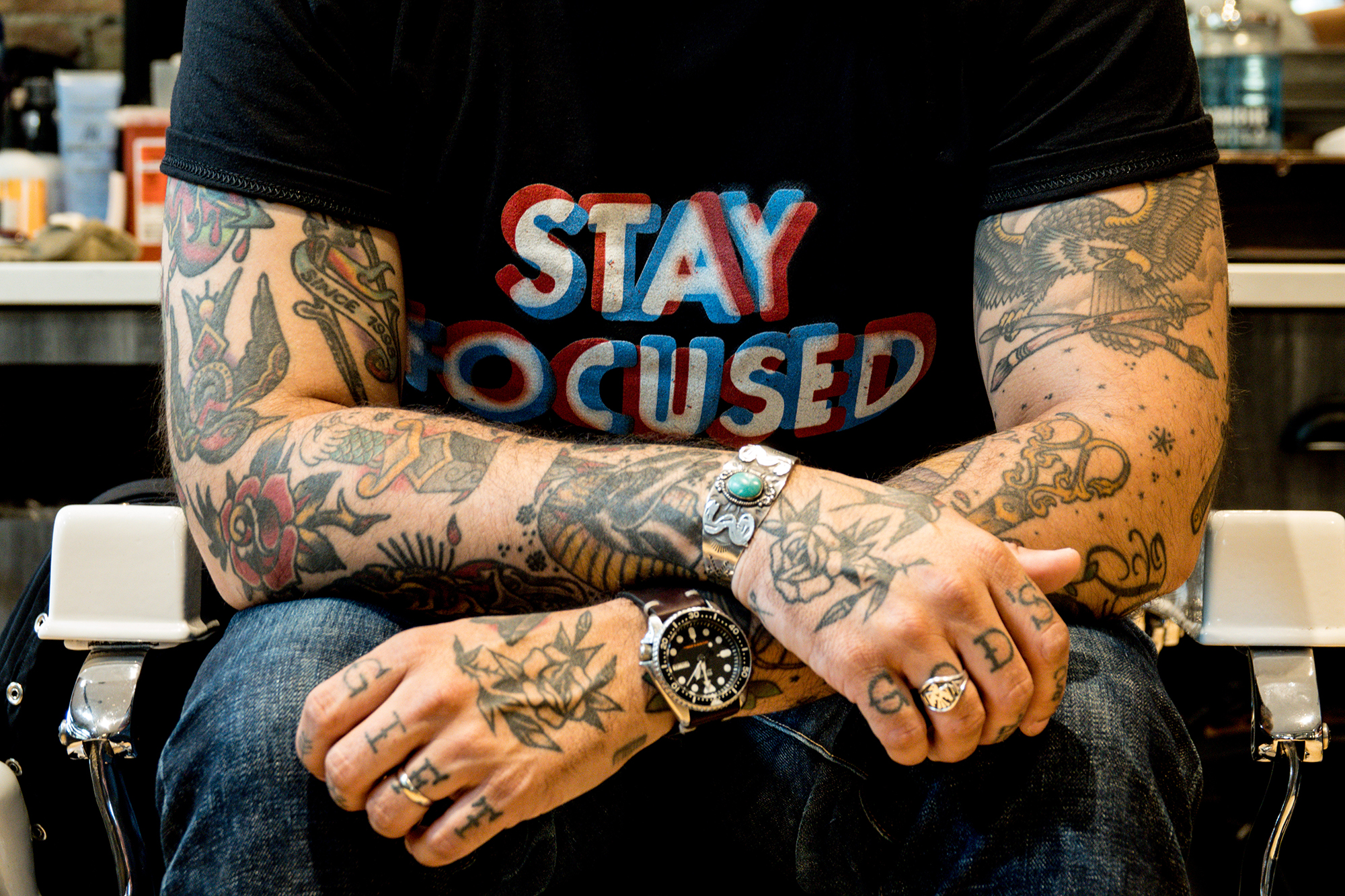 Are you an artist of any other mediums?
I used to paint on canvas, I've sold paintings all around the world. US, Canada, UK, Australia, South America (just to name a few). I, unfortunately, don't have free time to paint anymore with how busy my schedule is. I miss it though…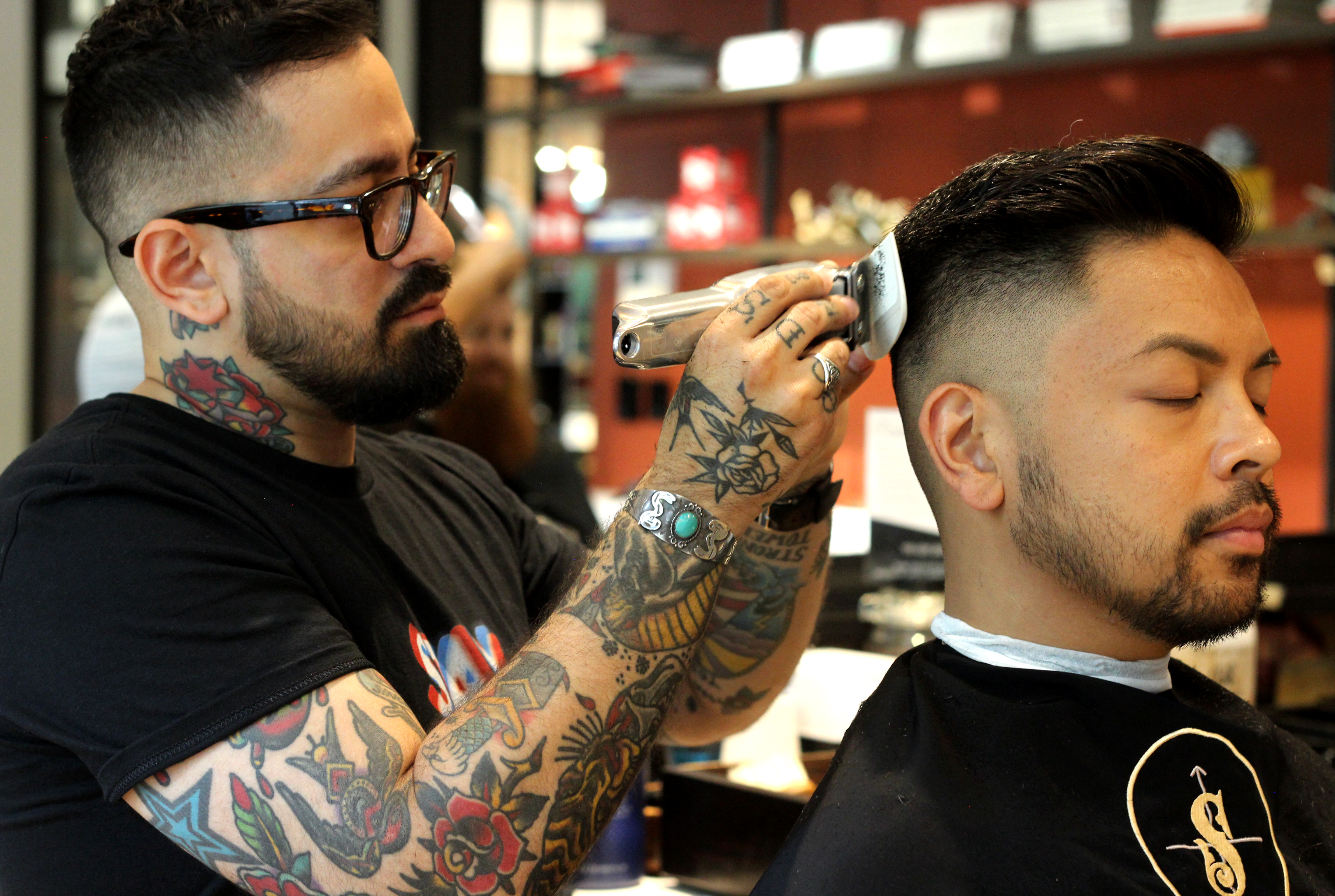 Do you have any simple yet refined style advice for how busy dads can keep their own style game going?
Most important: Find clothes that fit you well. Baggy is not a good look.

Invest in quality goods. Don't cheap out.

Find a great male groomer/Barber (Me!!!! lol Find me at Solo Salon. haha)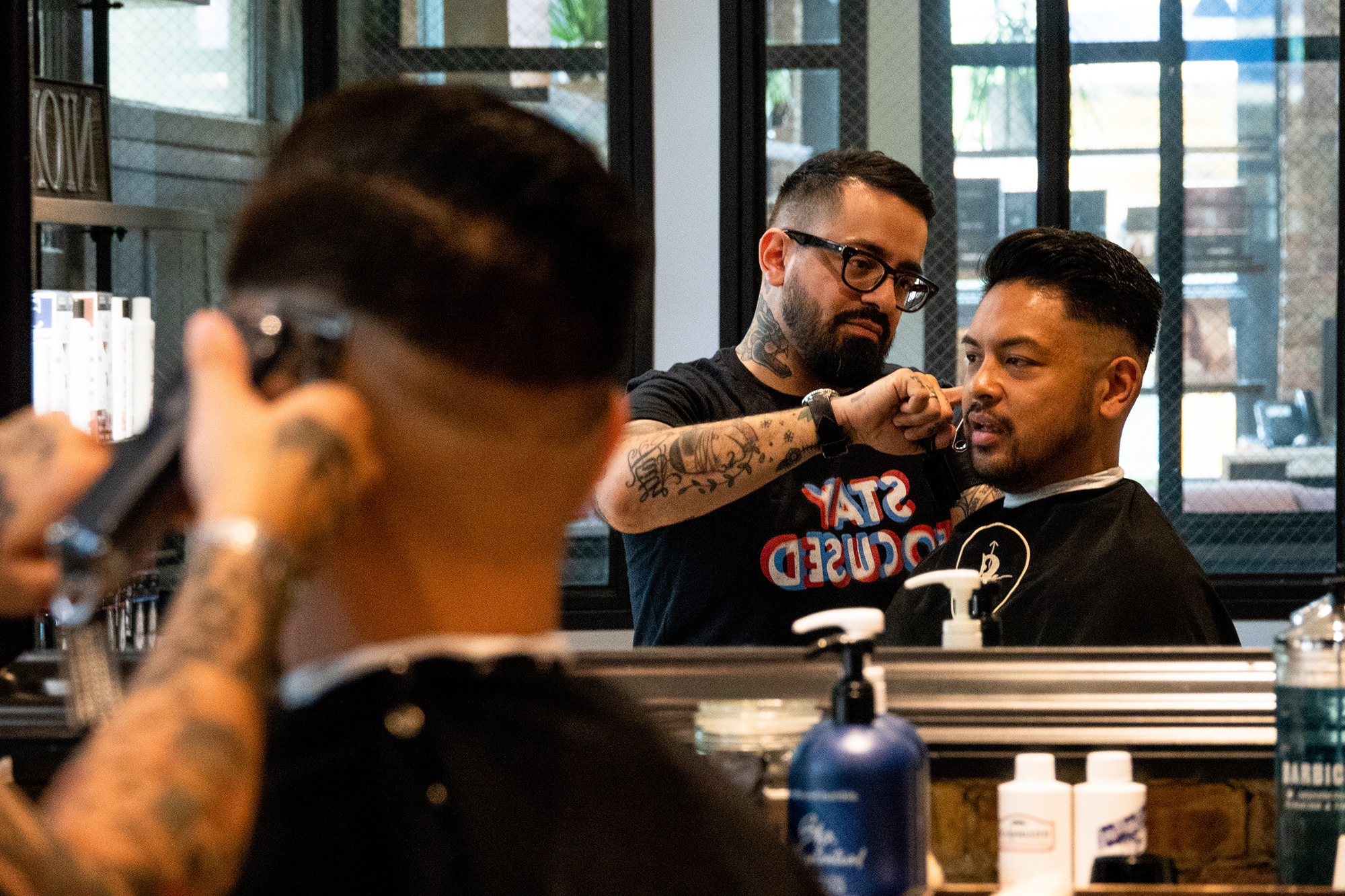 How can we all help celebrate our dad this Father's Day, either through style-relevant gifts or quality time?
First & foremost, tell your father you love him. I mean, he did help Mom make you. Hehe! Seriously though, that's something most people skip on saying to their fathers because they act like it's not a "manly" thing to say.  Just do it and you'll see how that alone will make his day. There's a misconception that men are "simple". We are not simple, we are just specific. So with that being said, make sure you find out what your father truly enjoys. Keep it small & classic. Example: What's his favorite bottle of Whiskey? Wine? Cigars?!? Find that out and on your visit to Dad's house, bring that with you. Trust me!!! He'll love you back.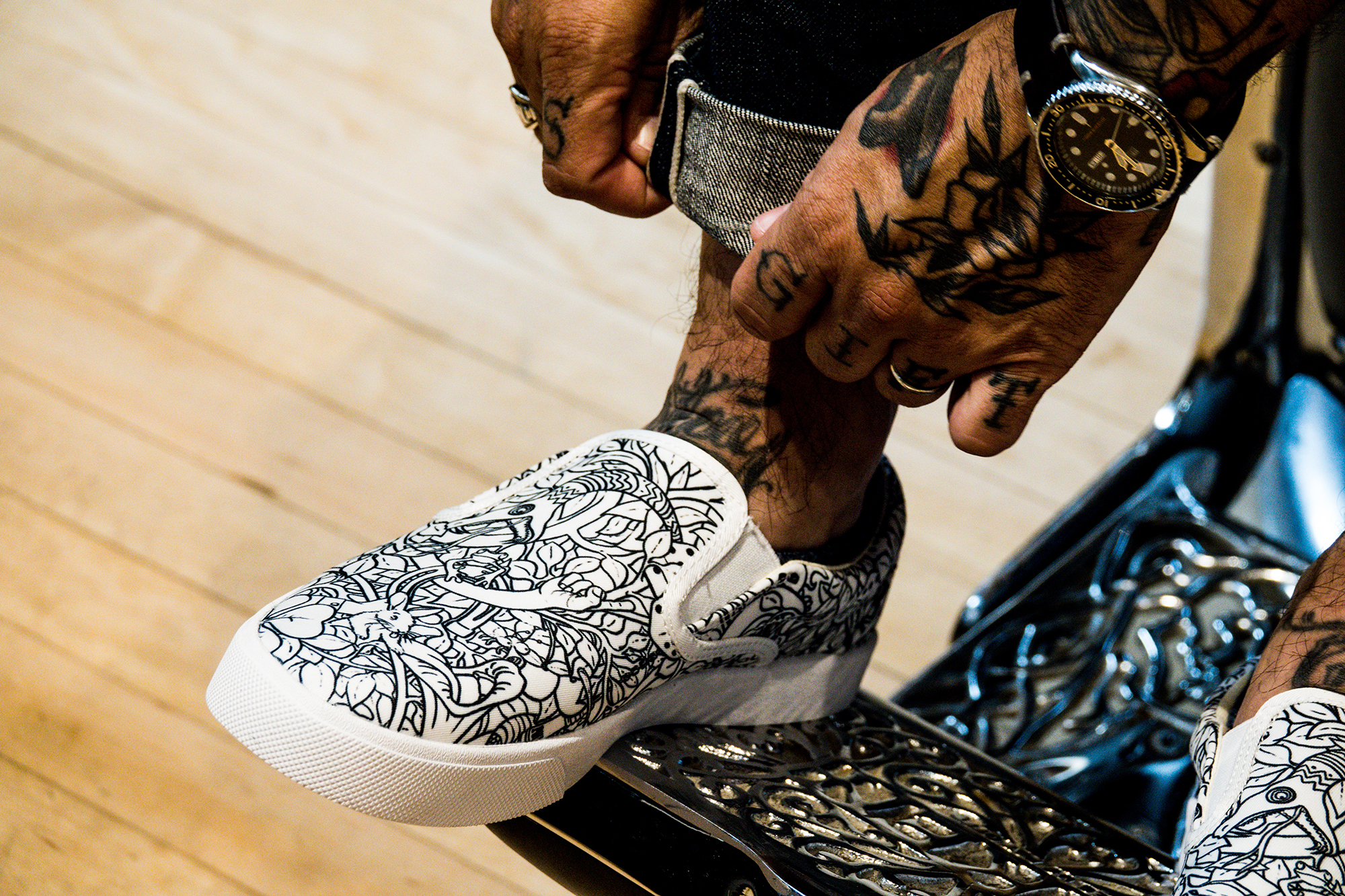 What are two pieces of advice you'd give to creative dads on how to balance their creative and personal work with their day job and father role?
Be a father that your kid or kids want to rave about and, by doing so, lead by example and love on them. Not a day goes by where I don't tell my kids I LOVE THEM. They will always remember that and one day they will do the same with their kids. That's how we can change this world; by loving our own kids first.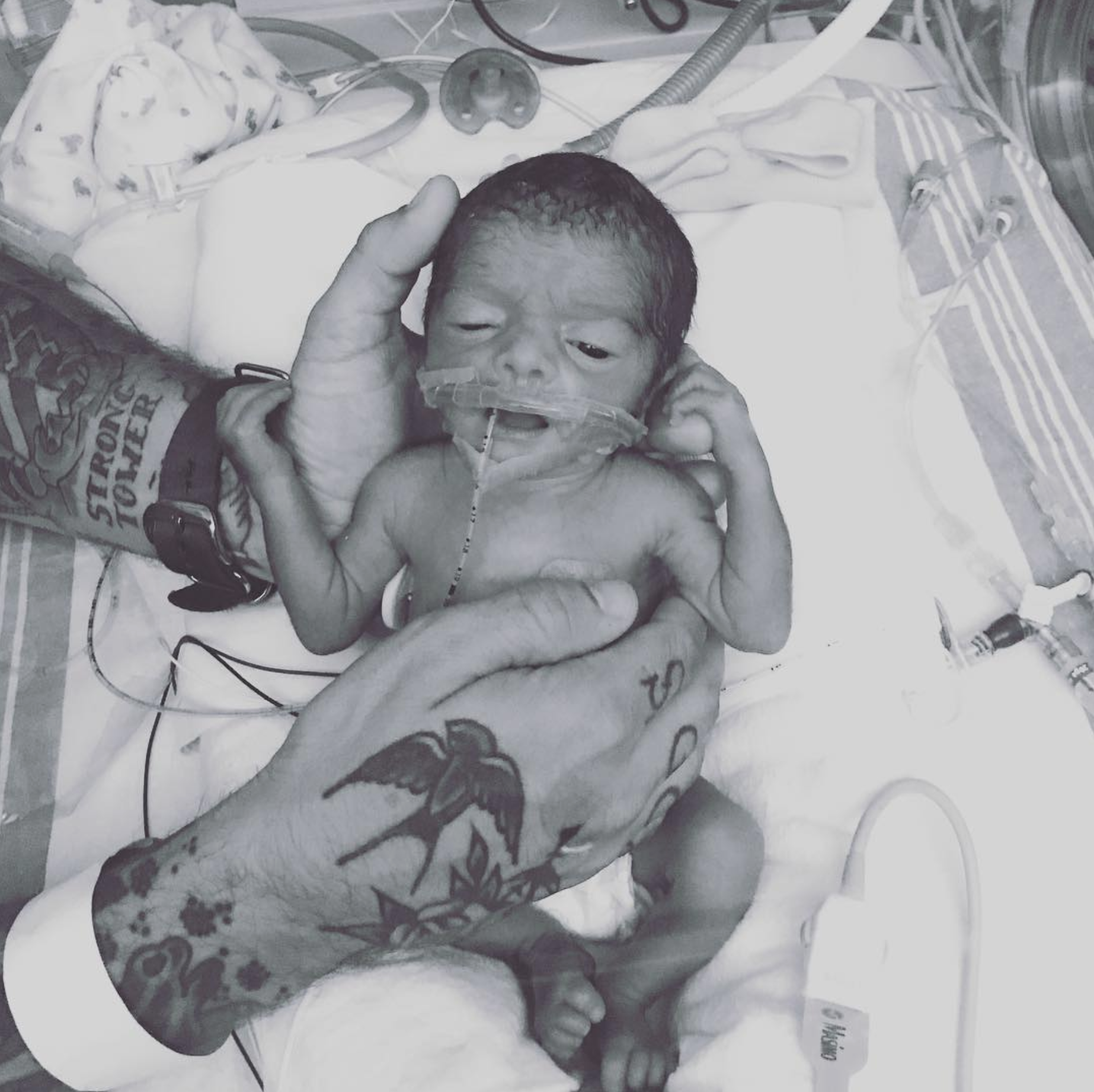 So much changes when you become a parent. How do you balance work, doing your own creative pursuits, and fatherhood?
Yes, It is tough, Especially since I travel a lot for work. On my days off, I just take the time to be present in the moment when I'm with my three kids. Example: Taking them to the park, BBQing, or just simply hanging out at home. But again, they understand that Daddy has to work hard for them.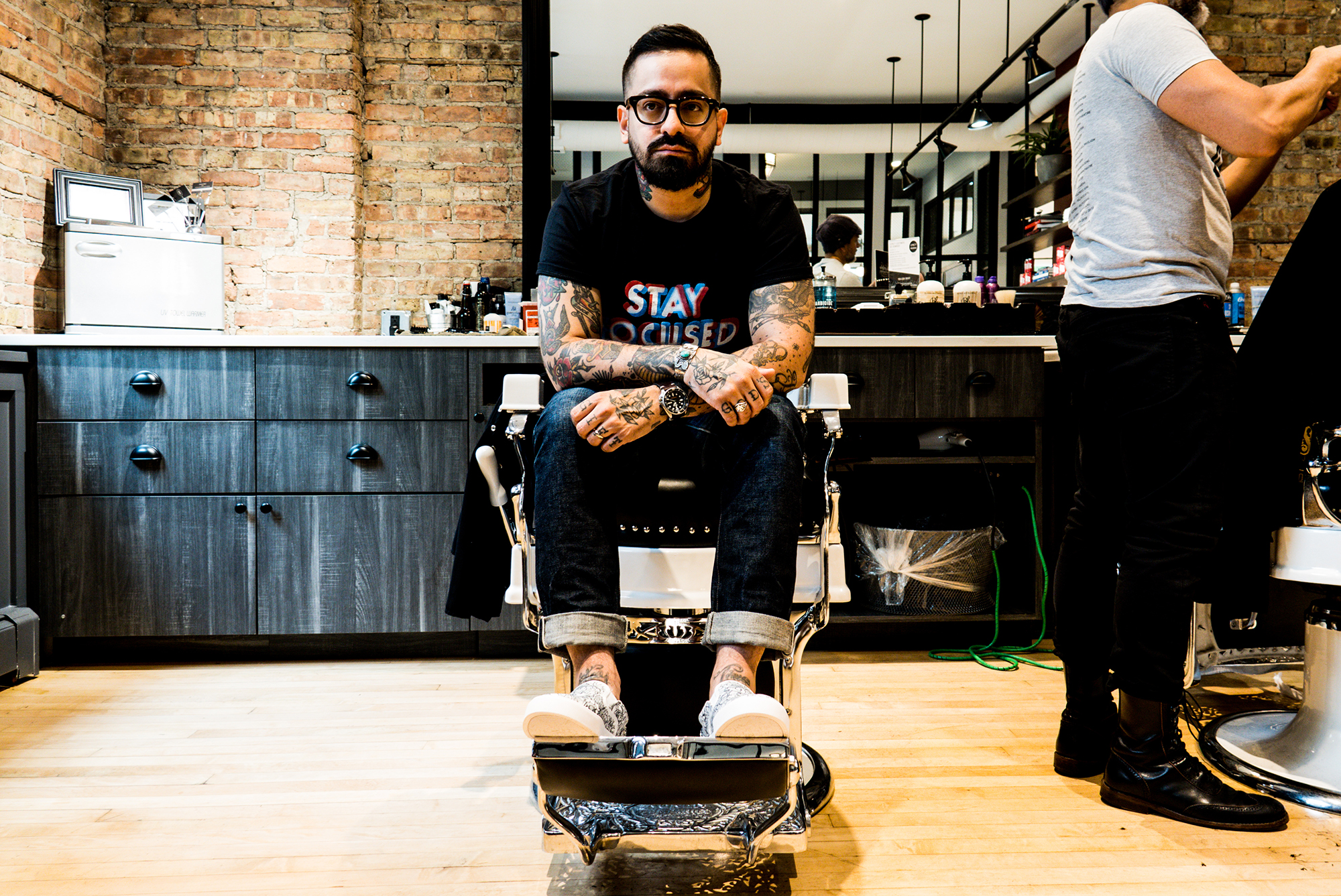 How has your perspective and life changed since having kids?
To be honest, I became a father at 20 years old, so my life has changed a long time ago and quick. Haha… I became a man FAST!!!!!! It's actually amazing to be a father, it's mind blowing that these little humans depend on you and only you. So whatever you do, it reflects on them. I aim to be the best person for my kids so they have someone to look up too.
Shop Men's!
Photos courtesy of Craig Shimala & Carlyn Hill.