Some of the best sci-fi stories are the ones that come outta left field and just do something weird and new. And the animated sci-fi short Scavengers does just that, taking you on a surreal, beautiful, and at times disturbing journey. The tl;dr version: if you haven't seen this trippy gem? Stop what you're doing and watch it right now.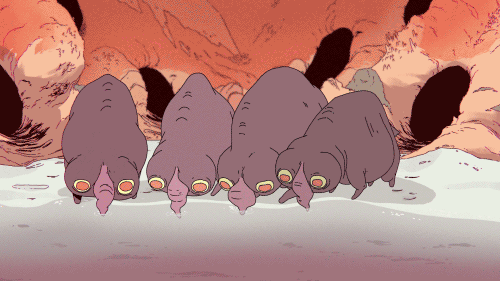 Scavengers is about two cosmonauts stranded on "Vesta Minor" – a strange planet filled with bizarre creatures. Their mission to establish a human settlement on the planet hits a snag when their ship malfunctions, costing them the life of the third cosmonaut on their journey and severing contact with Earth. The film shows us a day in the life of these two pioneers and the bizarre, Mouse Trap-esque rituals that are part of their routine. Everything they do takes an unexpected turn and keeps you wondering what in the brave-new-world they're doing up until the film's last second.
The flat colors and cartoon-y style has a Moebius meets Steven Universe look to it, and is rich with strange creatures and alien landscapes. Which, let's be real, is what you want from sci-fi.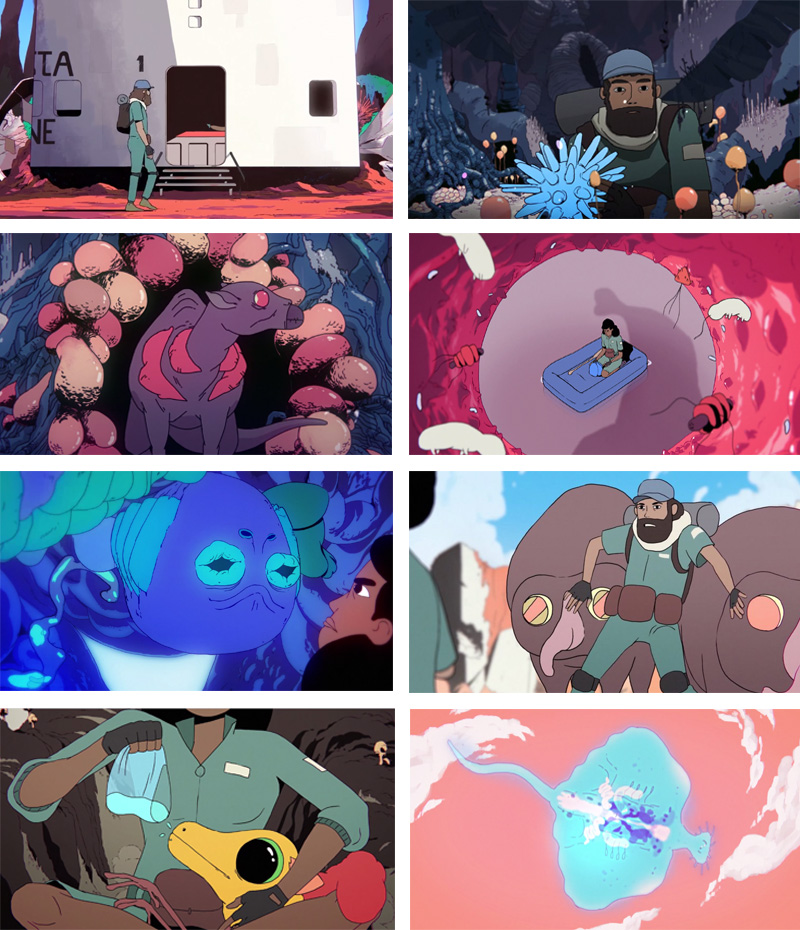 The heads of the project, Joseph Bennett and Charles Huettner, along with a small team of artists, animators, and composers, worked on bringing this short to life throughout most of last year, premiering it on Adult Swim's Toonami in late December.
Rough animation for one of the shots I worked on in @josephbennett00 & @charleshuettner's new short SCAVENGERS https://t.co/9jk8MXUFxI pic.twitter.com/nvMHfw2iEh

— Sean Buckelew (@SeanBuckelew) January 3, 2017
What starts as a survival tale ends up being a beautiful look at isolationism – emphasized by the lack of dialogue – and ultimately, coping and escapism. And at the very least? It's one hell of an artistic journey. Hopefully this isn't the last we'll see of Vesta Minor!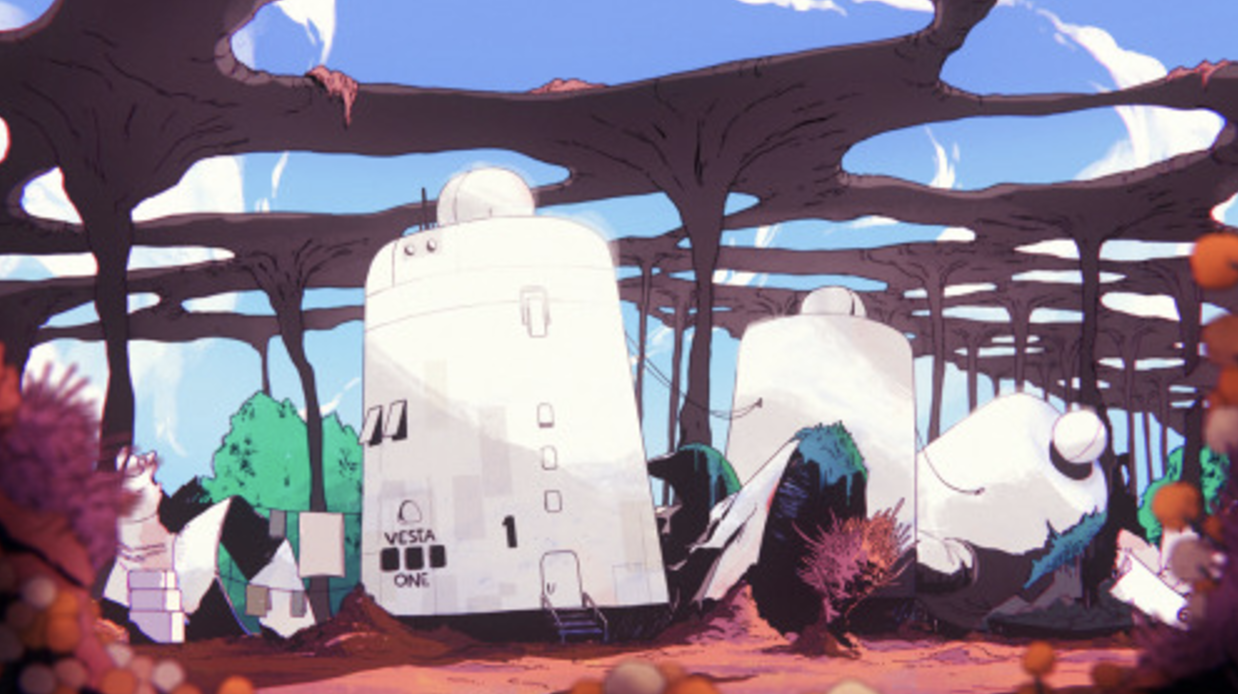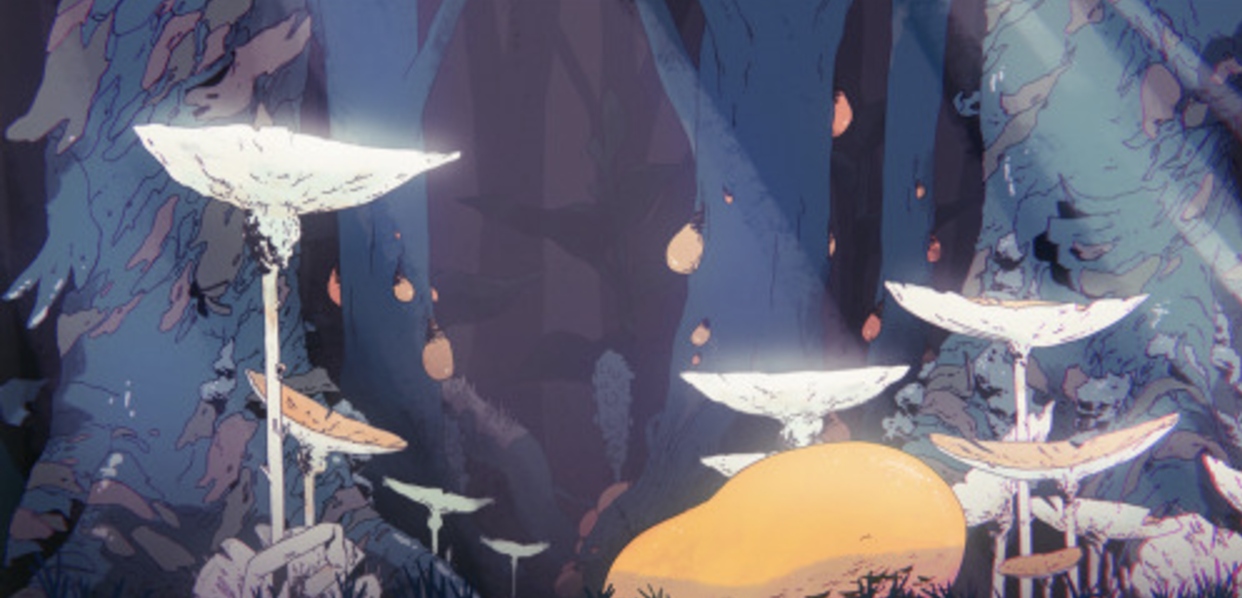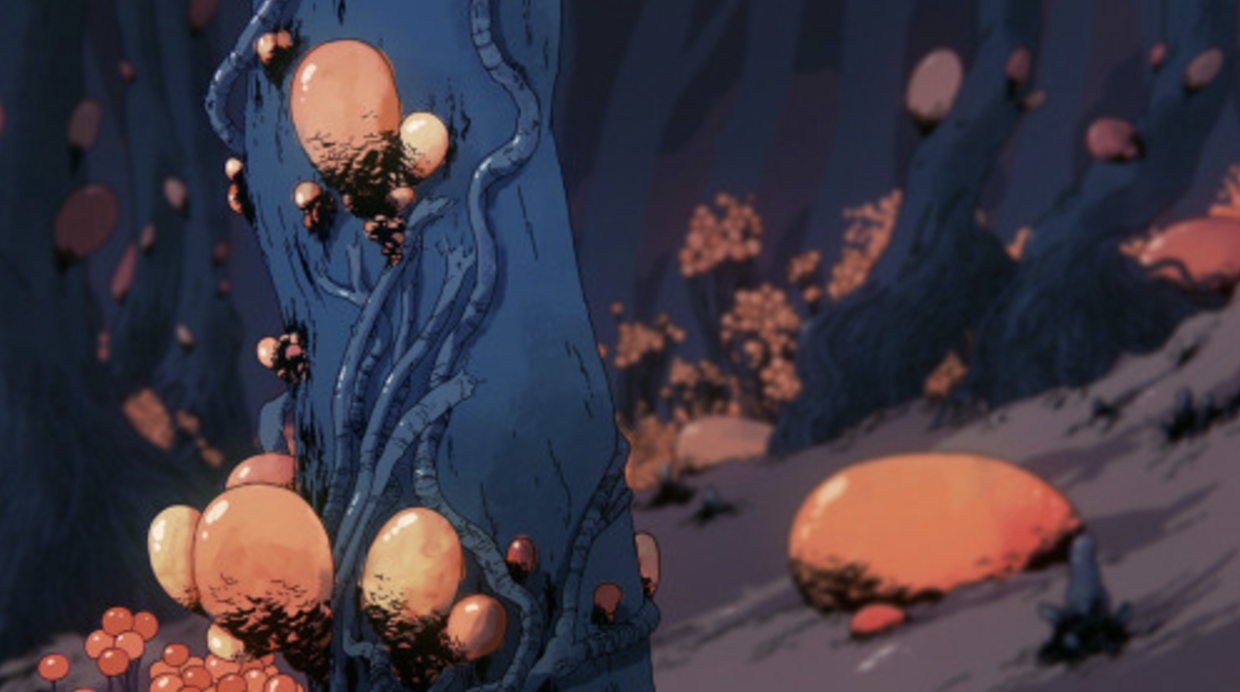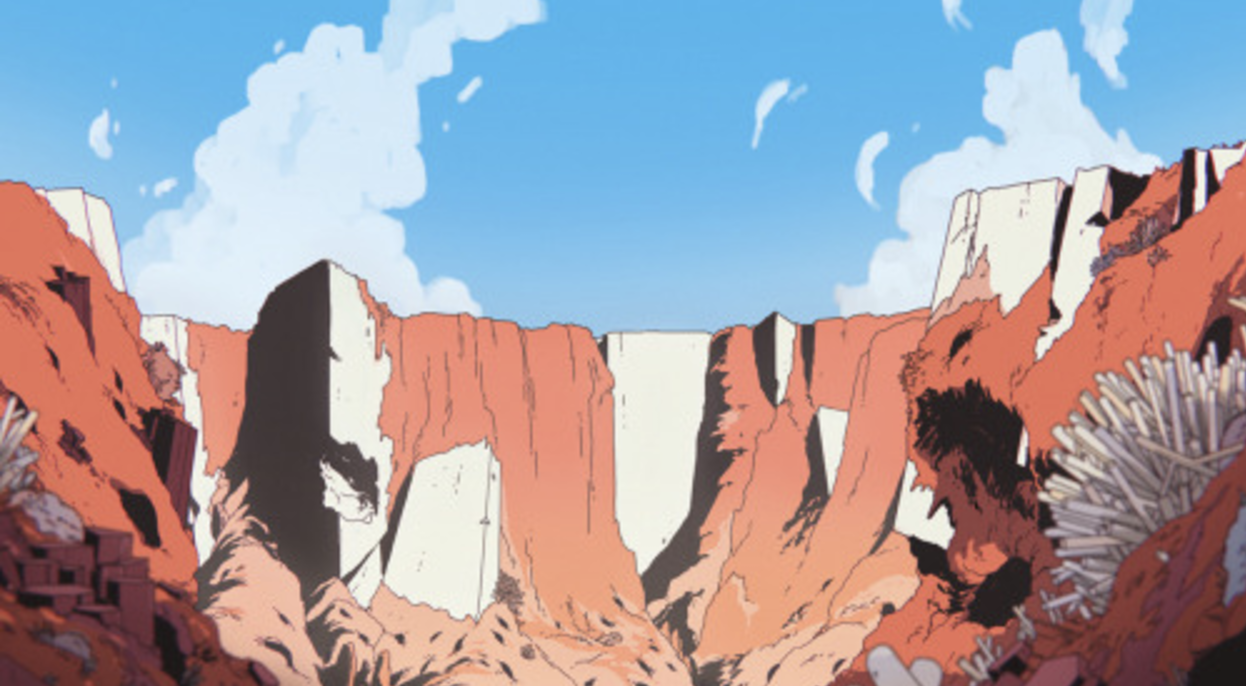 Check out the short film Scavengers here and more background art from Charles Huettner!