🎶I put some new shoes on and suddenly everything's right!🎶 Bucketfeet creates artsy shoes, Threadless creates artsy clothes and decor. Considering that we're cut from the same cloth (in this case, kinda literally) and that we're Chicago neighbors, a beautiful partnership was inevitable! Bucketfeet and Threadless recently teamed up to release a collection of Threadless prints on Bucketfeet shoes.
We're pretty stoked about these new kicks. From all-over patterns to featured designs, Bucketfeet has 12 different ways to rock these Threadless designs in a whole new way! In honor of these sweet new kicks, we put together a little style guide of how to accessorize with the Threadless x Bucketfeet shoes.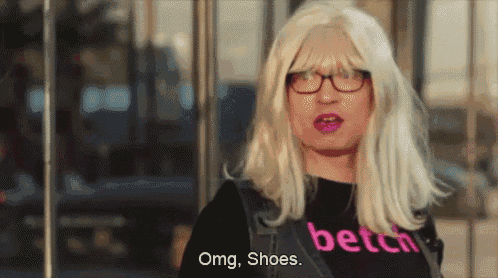 .     .     .
Pair subtle patterns with strong patterns for an artsy look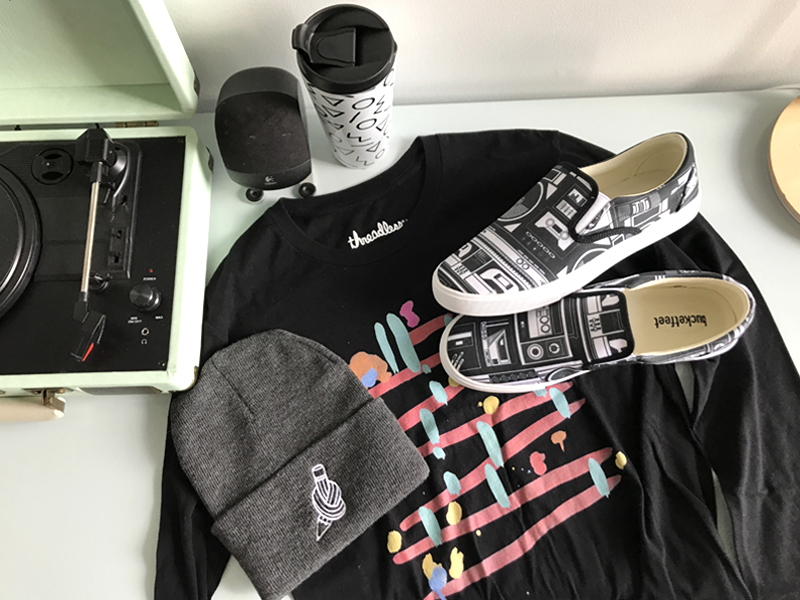 That feel when you want to rock an all-over pattern on your shoes…and another pattern on your shirt…and maybe even a third, but you don't want to clash. Sometimes it's impossible to choose; the struggle is real. Luckily, there's a way to rock a few different patterns without looking like a Picasso painting! Try pairing a patterned pair of shoes with a more subtle pattern on a shirt or sweatshirt. It's especially effective if one pattern is black and white and the other is colorful, complimenting each other but not clashing. Balance it out with a plain pair of jeans or leggings to put a little distance between the patterns. Top it all off with an artsy patterned accessory, and boom: you're rocking a seriously artsy vibe!
…Or just go full-on pattern-matching!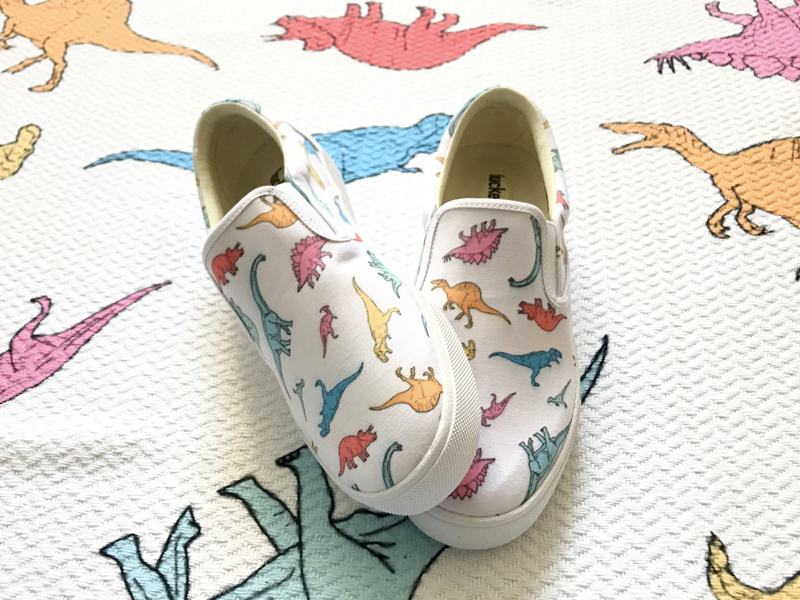 Listen, sometimes you don't even want to try to change up your pattern usage. Sometimes you want to go full-on pattern matching with everything you've got on your person. And that's awesome, you do you (especially when it's dinosaurs. You can literally never have too many dinosaurs). Rock the same pattern on your shoes, your shirt, your bag, your mug, your soul. Hell, if you love something, embrace it.
Add light florals to dark vibes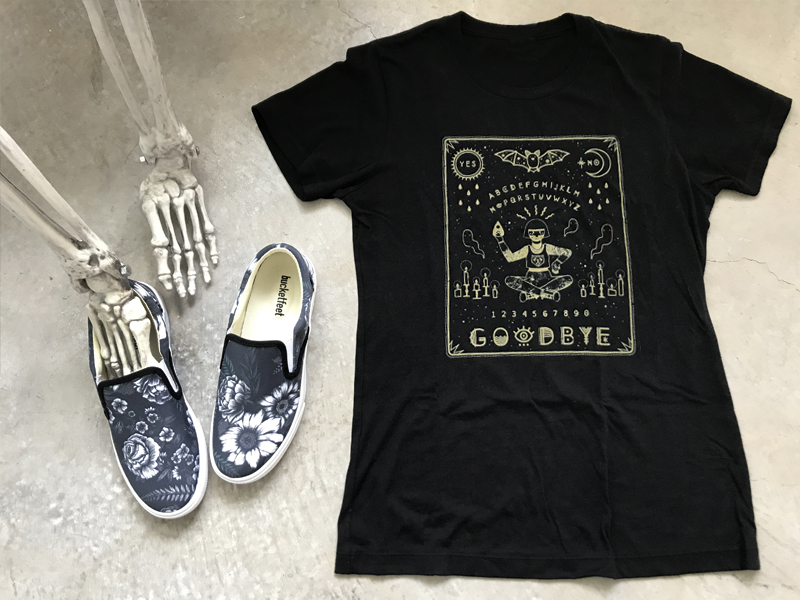 Context is everything. Throwing in a floral or light pattern with a darker style can result in a seriously rad look while preserving those dark 'n witchy vibes. Try throwing in a darker floral pattern and dress the rest of the outfit up (er, down?) with dark accessories, both in color and in theme.
Pair blank basic apparel with a fun pattern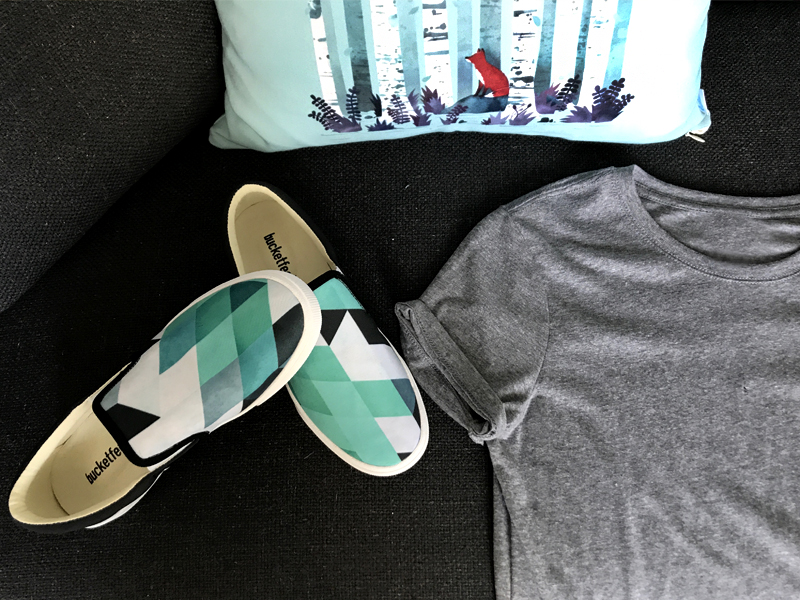 Party on the feet, basic in the street. If you want to play it a little more subtle, you don't have to sacrifice a fun pattern; go for a patterned pair of shoes and combine it with basic blank apparel! Pair a blank tee with a pair of dark jeans or black leggings to really emphasize the shoe pattern and chill out the whole outfit and look.
Use the little details to tie together a whole look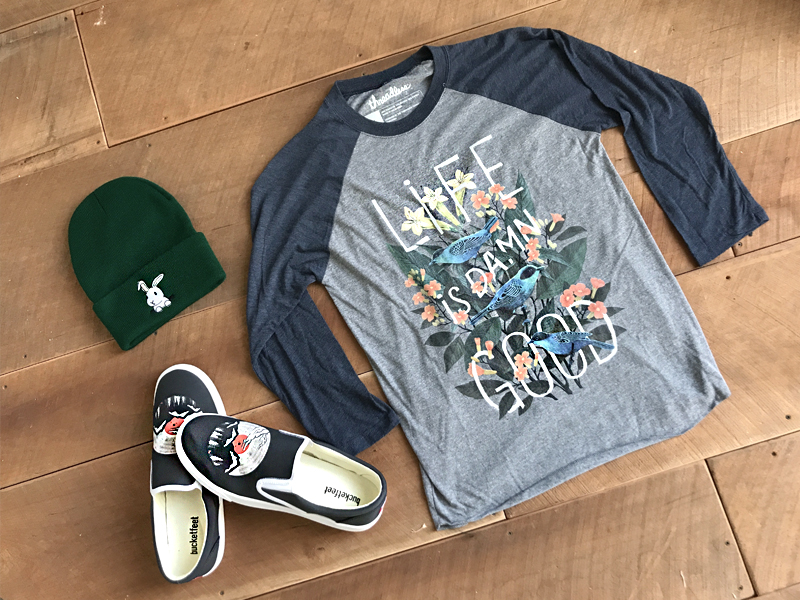 So you want to create a whole look, but don't quite want to go as extreme as the aforementioned dino pattern on dino pattern. Well friend, the design devil is in the details. Instead of going with a full-on pattern to embody everything you love, include little details of the vibe you want to give off in each piece that you wear! Take the look above with its nature-loving city-dweller vibe. The shirt contains elements of nature, as well as modern hand lettering. The shoes show off a design that flaunts vintage records + nature immersion. And the hat…well, the hat is just adorable. Pair with a pair of jeans and you're ready to walk down city streets while dreaming of the sounds of nature.
And finally…Accessorize 😎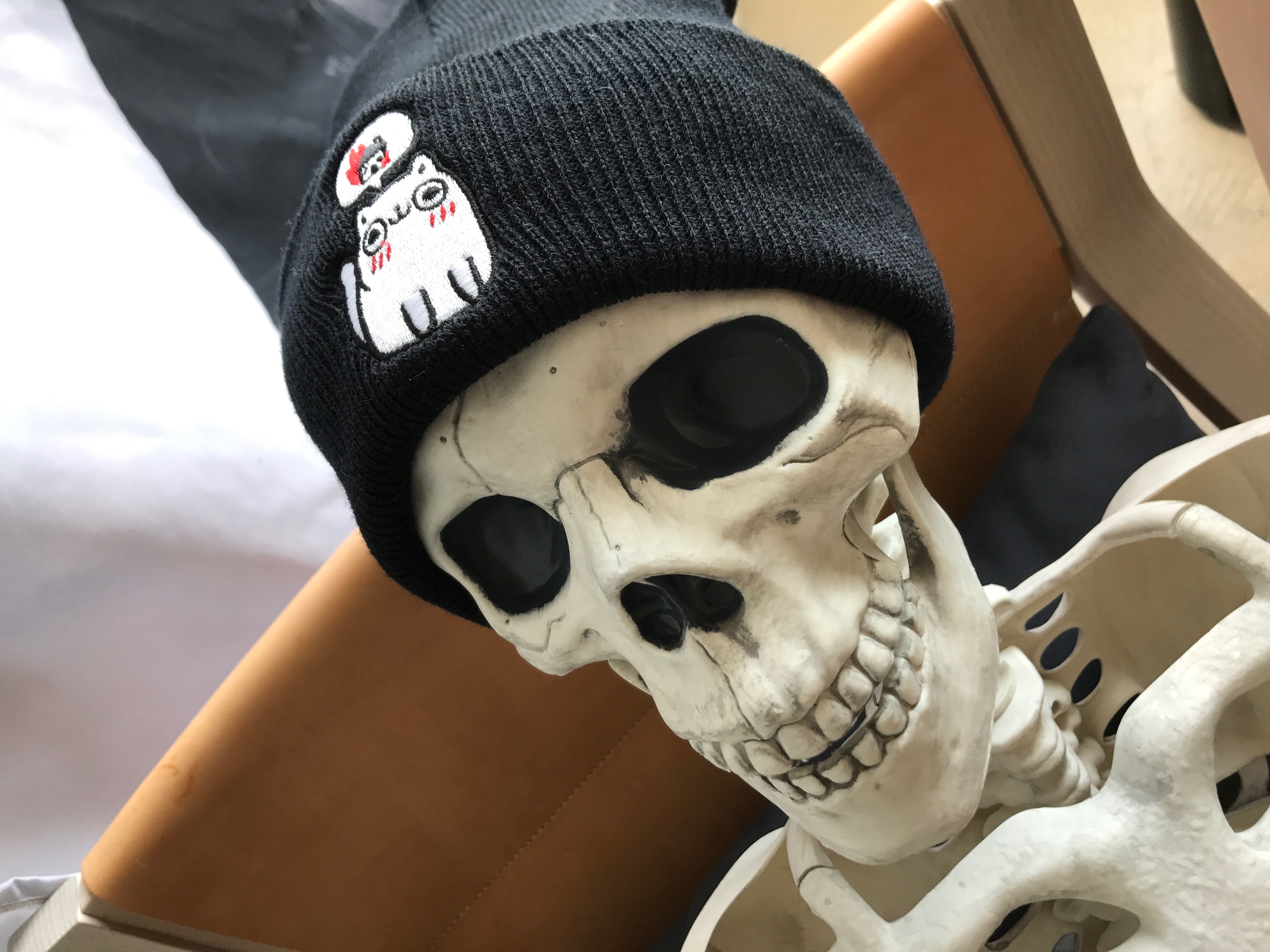 When it's starting to get cold out and you feel dead inside because of it, but you also look fresh to death. There were a lot of puns in that sentence, but the point is a serious one: accessorize for sure! Whether you accessorize your outfit with shoes or your shoes with fun beanies and hoodies, little details in accessories go a long way!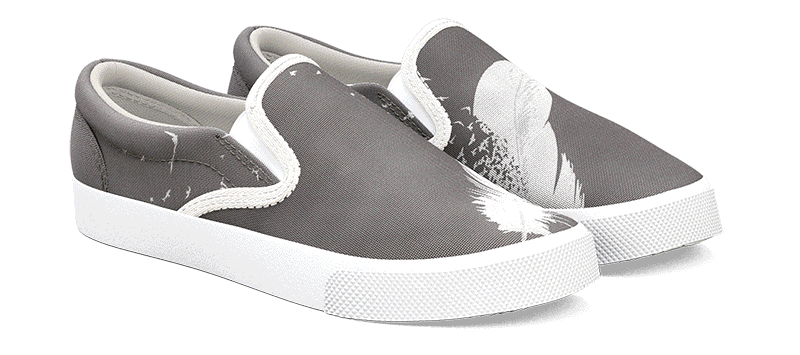 Check out the full collection of kicks!